Remnant 2 has officially made its mark, transcending from a niche game to a big-league player in the gaming industry. With a resounding triumph, the game now stands as Steam's second-best selling title, leaving all but one game trailing in its wake – the ever-popular Counter-Strike: Global Offensive.
In a feat of grandeur, Remnant 2 scaled a remarkable 14 spots on Steam's top sellers list in just its first week of release. What's even more impressive is that Steam's top sellers list is revenue-based, not solely determined by units sold. Despite Counter-Strike: Global Offensive being free-to-play and reigning at the top, Remnant 2 secured its well-deserved place.
Setting itself apart, Remnant 2 offers a diverse pricing model with three editions, ranging from $50 to $70. This approach aligns with the pricing strategy of many modern games, even on the PC platform, making it an enticing choice for gamers seeking immersive experiences without the burden of a full-price tag.
The soaring sales figures naturally resulted in a flourishing player base. Remnant 2 achieved an impressive peak of 83,792 concurrent players, surpassing the numbers from its launch day. In fact, this concurrent player count nearly doubles that of its predecessor, Remnant. Such a thriving player community foreshadows another round of record-breaking this weekend.
Steam Review Rating and Developer Response
With the Steam review rating standing at 'Very Positive' based on 5,866 user reviews, it's evident that Remnant 2 has garnered widespread acclaim and appreciation. While the game has been overwhelmingly well-received, a few negative reviews cited performance issues and stability concerns.
Acknowledging the feedback, developer Gunfire Games responded with dedication and transparency. In a heartfelt Steam post, the team expressed gratitude for the community's support and enthusiasm while assuring players that they are actively addressing the reported issues.
Development director Ben Gabbard shared, "We launched Remnant 2 on July 25, and we are humbled and grateful for the overwhelming positive response from the community. Your support and enthusiasm for Remnant 2 have been truly inspiring… We take these issues incredibly seriously, and our team is working to identify and address these issues as quickly as possible."
With its undeniable success on Steam, Remnant 2's reign extends beyond PC, as it is also available on PS5 and Xbox Series X/S, offering an even broader audience the chance to dive into the exhilarating world of Remnant.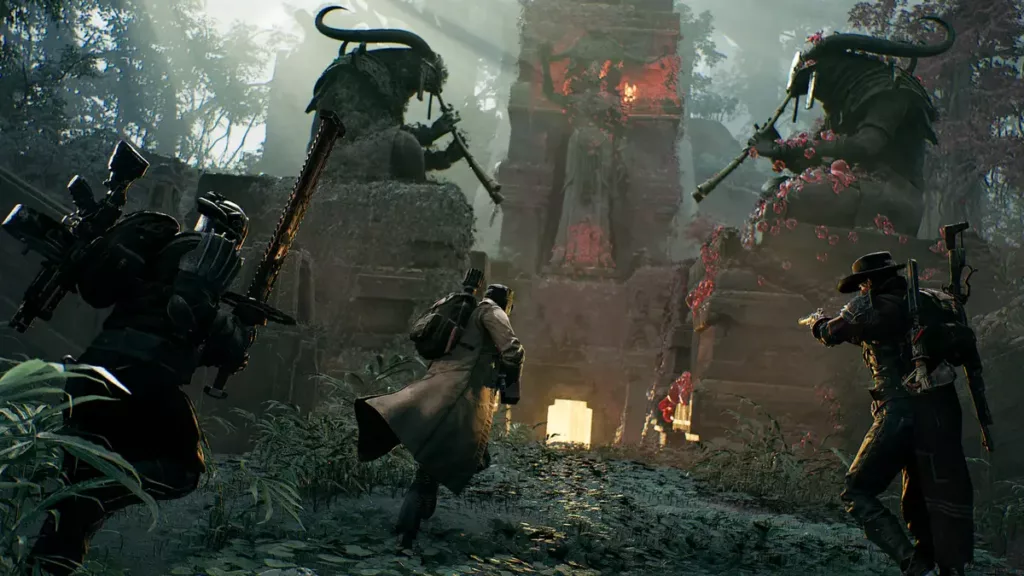 Embrace the captivating journey of Remnant 2 as it leaves a remarkable trail in the gaming world, shattering records and capturing hearts with its thrilling gameplay and dedicated development team. Whether you're a seasoned fan or a newcomer, Remnant 2's rise to prominence is an achievement worth celebrating, and the adventure continues to evolve across various platforms.
Discover the Depths of Emotion: Fascinated by narrative adventures? Dive deep into the intricate balance of human emotions and mesmerizing oceanic worlds with our "Under the Waves game review." Journey through grief, loss, and hope in this melancholic odyssey.