The time has finally come – the Summer Spotlight is here! We are beyond excited to present a collection of thrilling, fresh games that will keep you entertained throughout your summer escapades.
From July 27 to September 11, Xbox Series X|S and Xbox One platforms will be home to more than 50 new games and pre-orders, just in time to bid farewell to the sunny season. Like each year, we have some enticing opportunities to treat yourself this season.
Rewards, Rewards, and More Rewards
To celebrate the season, we're offering the Summer Spotlight Reward Offer through the Rewards App in the Xbox Store. It's your chance to earn Microsoft Reward points with every dollar spent on eligible purchases.
These points are your ticket to Gift Cards, Subscriptions, and other exciting perks. But that's not all. If you're an Xbox Game Pass Ultimate member, you'll earn up to a whopping 20x more reward points per dollar spent!
In the coming weeks, we're also rolling out a massive sweepstakes that you wouldn't want to miss. Stay tuned as we announce opportunities to win a brand-new Xbox Series X or Series S, not to mention other fantastic prizes like Xbox Game Pass Ultimate.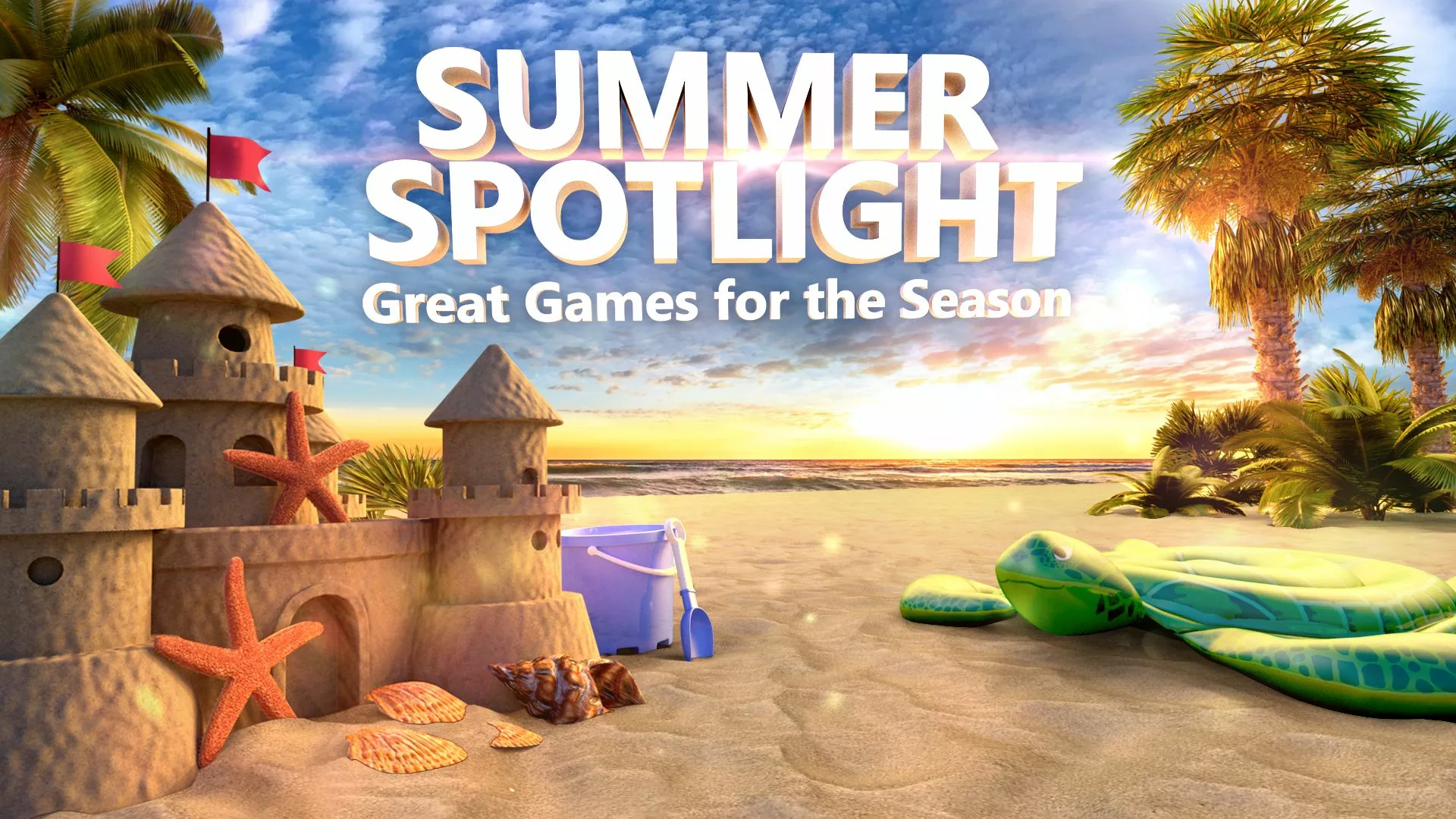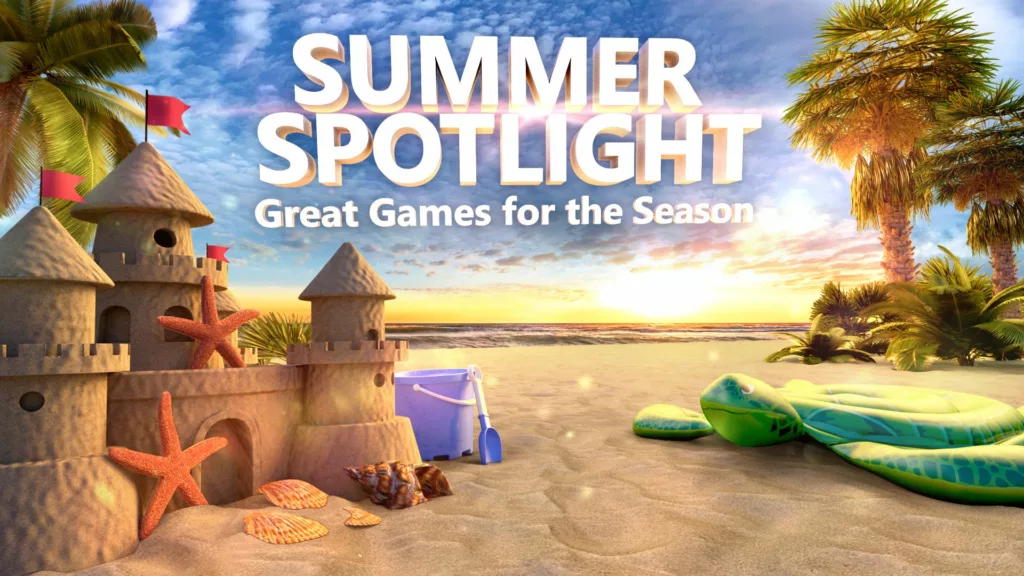 Unveiling Xbox's Summer Spotlight Gaming Hits
Before you embark on your gaming journey this summer, here's a tantalizing preview of some of the Summer Spotlight games that are poised to set the season ablaze
Antstream Arcade
Enter the ultimate gaming arcade filled with games from the golden eras of the 80s, 90s, and 00s. Engage in more than 1300 classic retro games, compete in global tournaments, conquer mini-game challenges, or enjoy relaxed couch co-op sessions. Whether you're revisiting your childhood favorites or uncovering hidden treasures, Antstream Arcade is your gaming nostalgia haven.
The Wandering Village (Game Preview)
In a world teetering on the brink due to toxic-spore-emitting plants, lead a group of survivors who've found sanctuary on a gargantuan creature they've named 'Onbu'. As their leader, you'll need to build a thriving settlement and nurture a symbiotic relationship with Onbu, ensuring mutual survival in a beautiful yet hostile post-apocalyptic world.
Nova Strike
This retro-inspired shoot 'em up game takes you to a galaxy far away where you'll face escalating waves of formidable enemies. Nova Strike is an easy-to-pick, addictive game that promises different challenges every time you play. Unleash your bravery, earn upgrades, and strive to beat your high score with each new round.
Double Dragon Gaiden
Rise of the Dragons: The beloved Double Dragon franchise is back, packing a punch with intense beat 'em up action. Join the Lee brothers in their battle across New York City, enjoying tag-team action, roguelite elements, a roster of 13 playable characters, and more.
Colossal Cave
Embark on an epic quest in a sprawling cave network filled with treasure, creatures, brain-teasing puzzles, and cunning dwarfs. This trailblazing adventure game will put your problem-solving skills to the ultimate test. Do you have what it takes to decipher its secrets, locate treasure, and keep your lamp lit long enough to achieve a high score?
Your Summer Gaming Journey Continues
These exciting titles are just the beginning. Make sure to check out the Microsoft Store weekly to explore all the new releases and pre-orders on Xbox Series X|S and Xbox One.
Follow @Xbox on Twitter for up-to-date news on the latest releases and our upcoming Summer Spotlight Sweepstakes announcement. Visit Xbox.com to see the complete list of Summer Spotlight games. Your summer gaming journey starts here!