The allure of time travel has captivated audiences for generations, allowing us to ponder what we might change if given the chance. Writer-director Jared Moshe taps into this universal fantasy in his latest film Aporia, an emotional sci-fi drama exploring the complexities of grief, morality, and the ripple effects of our actions. Led by a distraught wife willing to alter time itself to regain what she lost, Aporia twists a familiar time travel trope into a bittersweet story of sacrificing principles for loved ones.
Starring the talented Judy Greer, Aporia centers on her character Sophie, a grieving nurse whose husband was killed by a drunk driver. When a family friend and physicist, played by Payman Maadi, invents a machine capable of killing someone in the past, Sophie faces an agonizing choice: murder the man who killed her husband in order to get him back.
Moshe smartly grounds his time travel tale in relatable human drama, using Sophie's moral dilemma as a lens to examine weighty themes of vigilante justice, unintended consequences, and living with regret. Backed by strong chemistry between Greer and co-star Edi Gathegi as her resurrected husband, Aporia delivers a thoughtful sci-fi story lacking big budget thrills, but overflowing with emotion.
Turning Back Time at a Cost
Aporia opens by thrusting us into the raw grief of Sophie, an overwhelmed nurse and mother struggling to cope after the death of her beloved husband Mal. Her once model student daughter Riley has turned defiant, skipping school and pushing Sophie away as she isolates herself in anger. In flashbacks we see the family they once were – happy, affectionate, normal. But a drunk driver changed everything, cutting Mal's life tragically short and fracturing Sophie's world.
Desperate for comfort and a reprieve from her pain, Sophie turns to Mal's best friend Jabir. A physicist from an unnamed country, Jabir now drives for rideshare apps after losing his research position. But he offers Sophie a sliver of impossible hope – he's built a machine that can travel through time. Well, not physically travel, but send a deadly burst of energy to kill a specific person in the past, before they commit an act that devastates the future. Though skeptical, Sophie is overwhelmed with temptation. Could she erase the drunk driver from existence and save Mal's life?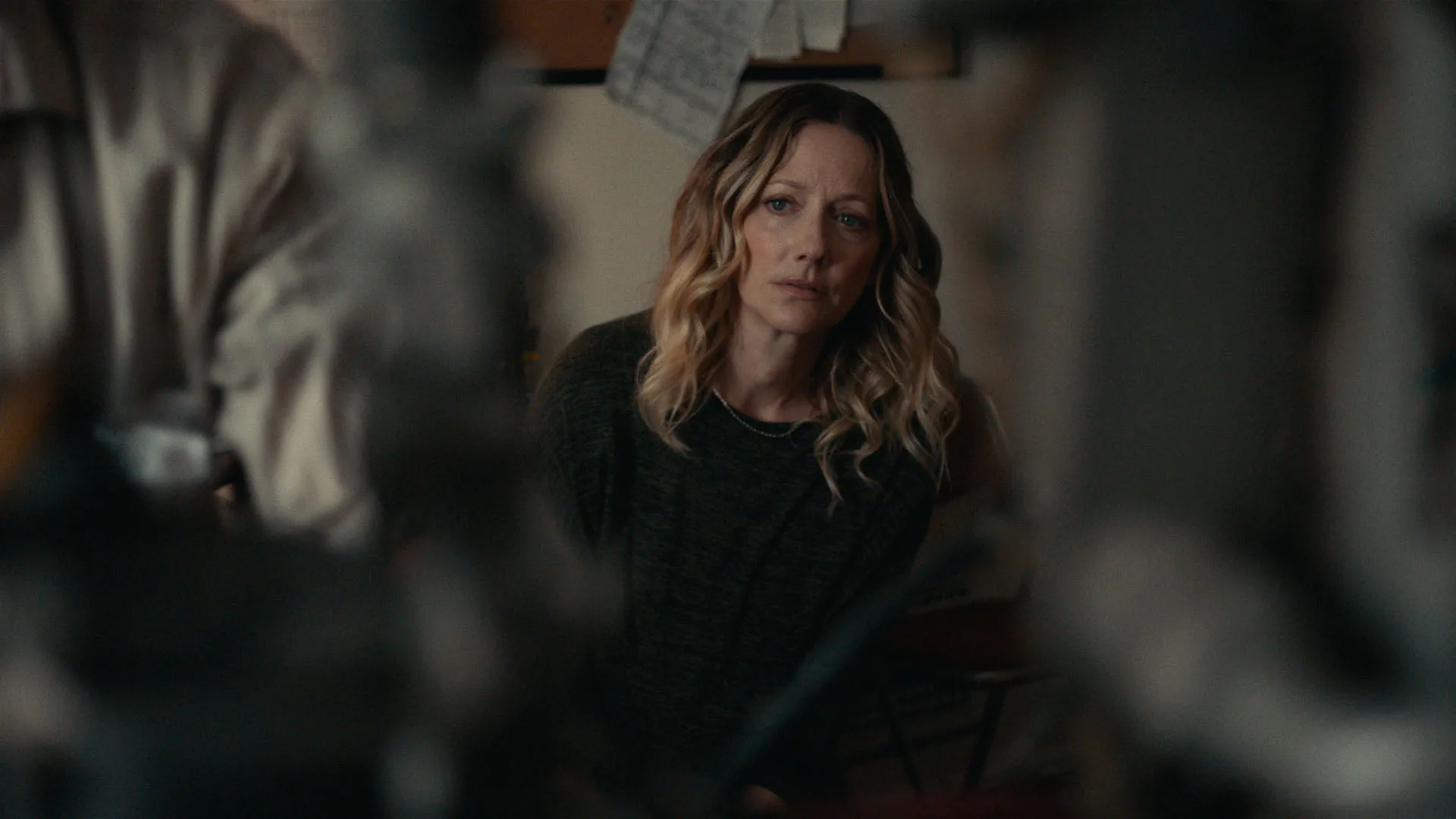 After wrestling with the ethics, Sophie decides to utilize the machine, directing its lethal force at the man who killed her husband. Just like that, her timeline transforms. Mal is alive with no recollection of his death in what is now an obsolete timeline. But though Mal and Riley are spared from grief, Sophie remembers those agonizing 8 months as a widow. Jubilant to have her husband back, Sophie believes their morally questionable choice was worth it.
But then doubts creep in. The drunk driver had loved ones too, now forced to mourn as she once did. Sophie is tormented, wanting to undo the collateral damage. But Jabir warns each use of the machine brings unintended consequences. He, Sophie and Mal slippery slope into playing God, using the technology for vigilante justice against "bad guys" like terrorists and school shooters.
Each time they redirect the future, their memories diverge further from the worlds they create. Small changes ripple out, tweaking realities and relationships in unforeseen ways. Soon the three find themselves ethically lost, questioning whether any change is justifiable if they lose their connection to the world they altered.
Probing the Ethics of Time Travel
At its core, Aporia is a philosophical exploration of the ethical quandaries raised by altering the past. By grounding the sci-fi premise in the relatable emotion of grief, the film probes poignant questions about loss, morality, and the ripple effects of our actions.
The most compelling theme is the moral dilemma Sophie faces in deciding to murder someone in order to regain her husband. Though motivated by love, she violates her principles to manipulate time for personal gain. Sophie must weigh her own happiness against the ethics of erasing someone's existence for a crime not yet committed. Her first use of the machine is painted in shades of grey – heart wrenching in motive, yet morally troubling.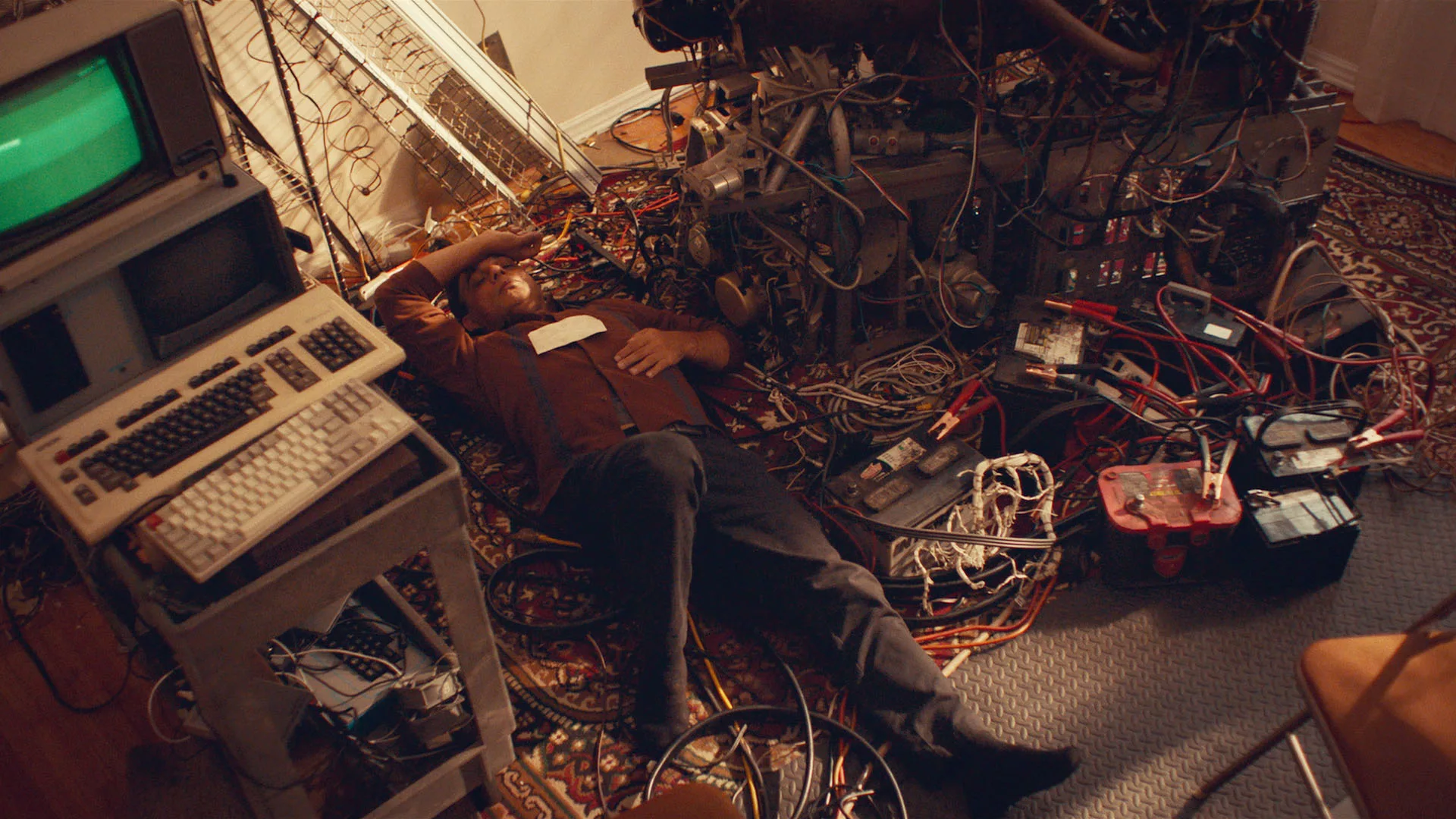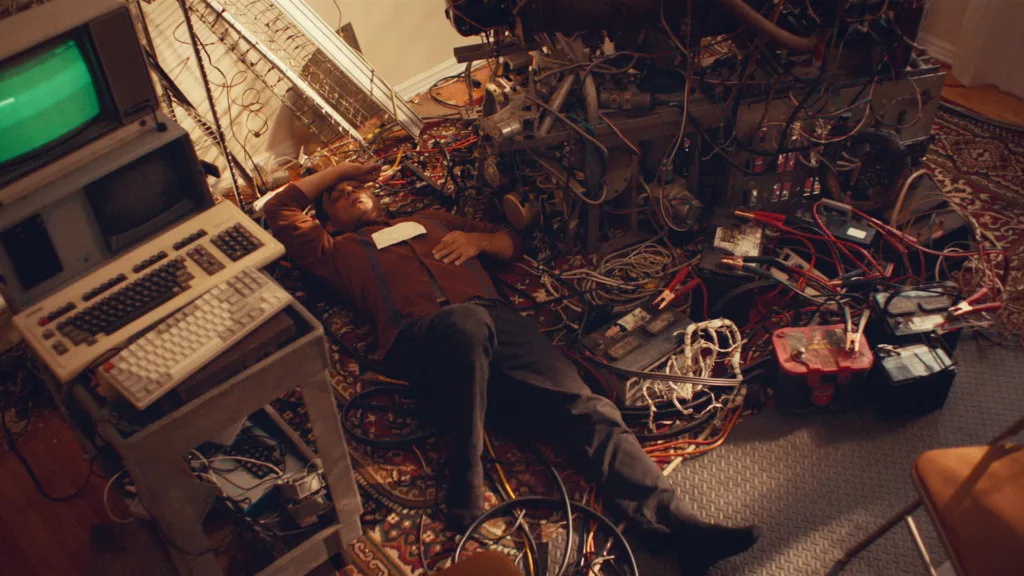 This leads to broader questions about the sanctity of time and weighing life against life. If given the power to reshape the past, how does one choose who lives and dies? To save her husband, Sophie must kill another who has family too. Their vigilante justice spree tries deciding whose lives have more "value," seeking to create a utopia by eliminating only "bad" people. But the film suggests time cannot be molded so simply or judged so harshly. Each death deletes loved ones from timelines, causing new grief.
Aporia thus explores the unintended consequences of altering the past, no matter how pure the intention. Like a butterfly flapping its wings, small changes cascade in unpredictable ways. The protagonists lose control of the worlds they sculpt, as tiny tweaks in time erase relationships and memories unexpectedly. They are left disconnected from the edited realities they create.
This speaks to the film's message about memories defining our bonds. What we share and recall together shapes our connections and sense of belonging. By remembering obsolete timelines, the characters become misaligned with each new present. The fluid nature of time is exposed – it can be reset, but memories persist, anchoring us to timelines and people that no longer exist.
Ultimately, Aporia reveals how trying to play God by forcibly bettering time leads to profound isolation. Sophie faces a cruel poetic justice, ending up alone in a foreign timeline, punished for trying to reengineer fate rather than accept life's pain. Her intentions were righteous, but meddling with time disrupted lives in ways she never foresaw. Aporia thus offers a somber lesson in finding meaning in loss and letting go of the past. The desire to recapture the dead is moving, but time shapes us in ways we cannot predict or control when we tamper with its integrity.
Standout Acting Brings Emotion to Thoughtful Sci-Fi
Though a film of ideas, Aporia succeeds in large part due to grounded, affective performances that bring heart to the philosophical themes. As the grieving wife willing to upend time itself for love, Judy Greer carries the film with a pitch-perfect emotional range. We feel Sophie's anguish, her moral struggle, and her dizzying shifts from despair to euphoria when her reality is rewritten. Greer masters the subtleties of playing multiple timelines, conveying both fresh joy and echoes of past trauma. Her chemistry with co-star Edi Gathegi sells the depth of Sophie and Mal's romance, making it easy to understand her willingness to bend time's rules to regain him.
Gathegi brings a gentle likeability to Mal, most effective in flashbacks showing tender moments with his daughter Riley. We get a palpable sense of how much Mal meant to both Sophie and Riley, making his death cut sharply. The young Faithe Herman shows promise as the hurting, defiant Riley. She movingly captures the teenager's simmering anger and distance from her mother. We feel Riley's pain and understand her acting out, even as she hurts Sophie.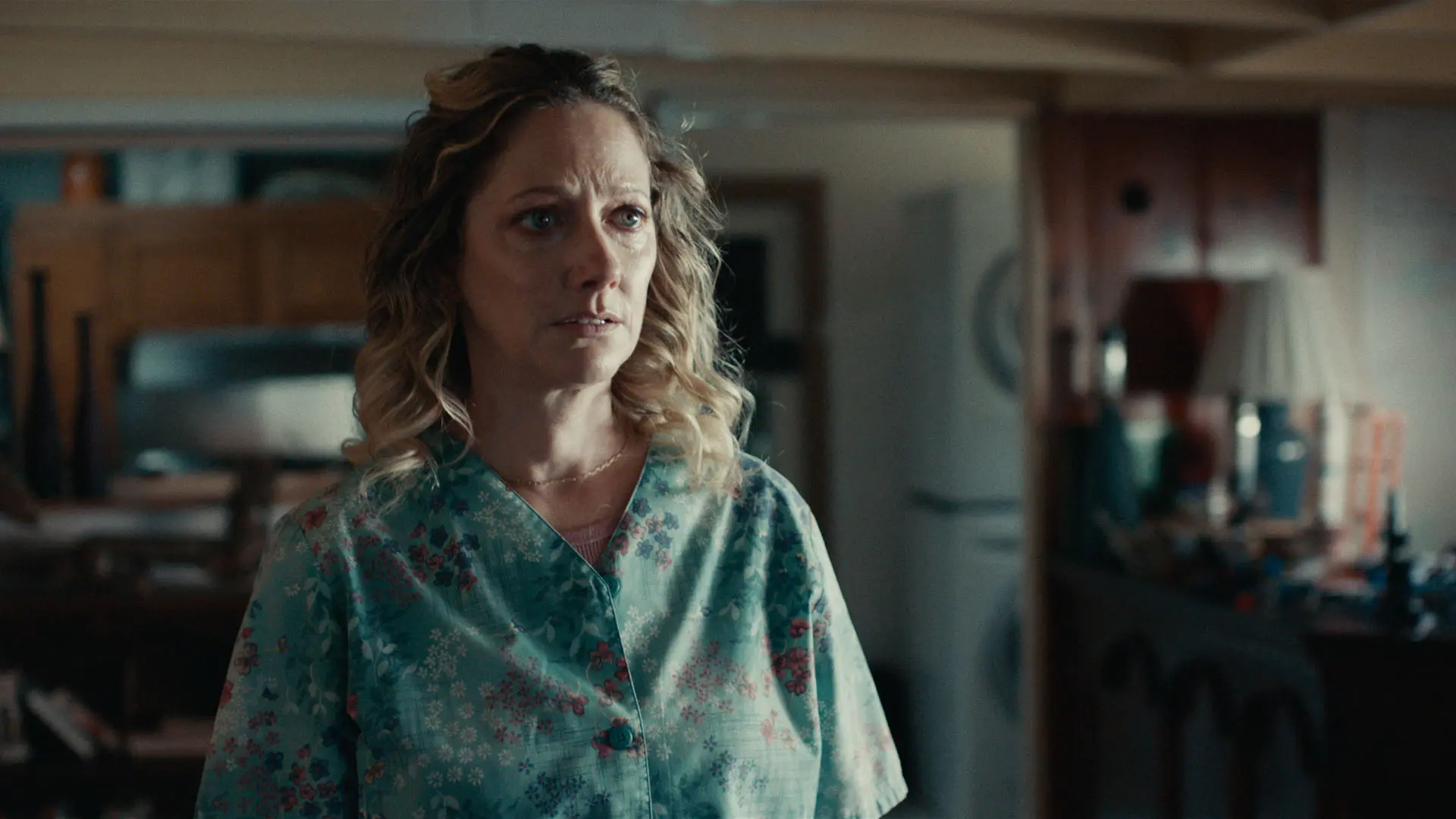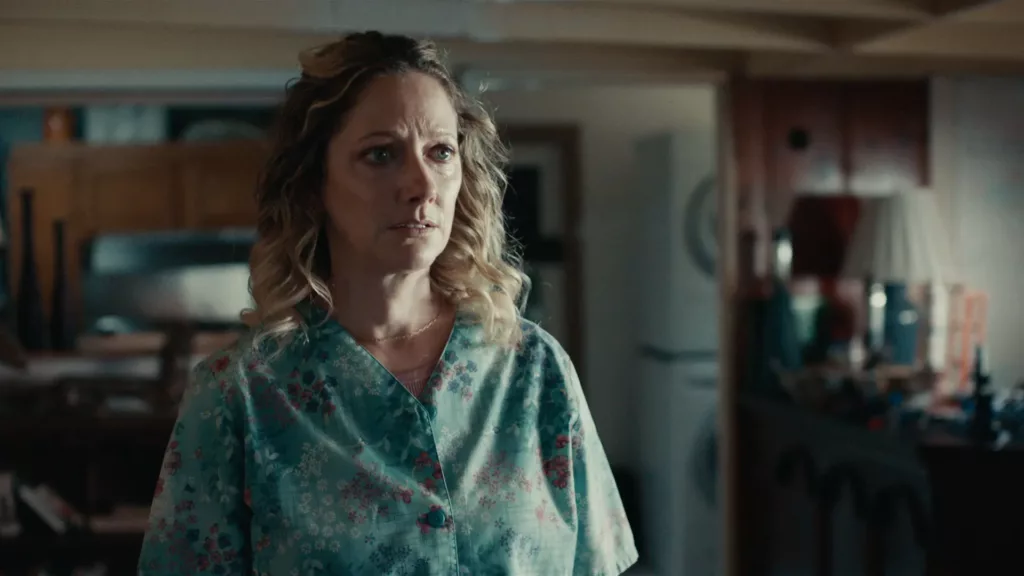 The weakest link proves to be Payman Maadi as the physicist Jabir. His backstory as an immigrant denied chances to continue his research falls flat, as we're told more than shown the loss motivating his creation of the machine. Maadi seems to be going through the motions as the story's instigator. While his weaponizing of physics for vigilante justice raises compelling questions, his delivery lacks the nuance of Greer and Gathegi. We see Jabir's regret and confusion as their actions spin out of control, but Maadi struggles to make us feel it. The writing does Jabir no favors, but deeper emotional notes from Maadi may have better sold his redemption arc.
Among the supporting cast, Whitney Morgan Cox makes the most of limited screen time as Darby's grieving wife Kara. We get quick glimpses of her pain when the timeline reshapes around Darby's stolen life, made poignant by Cox's subtle distress and confusion conveying the wife of a man she now has no memory of. It's a testament to the actors that they create an impact even in smaller roles, deepening the human stakes.
On the whole, the potent themes of Aporia are best brought to life through Greer's magnetism as a woman undone by loss. Bolstered by Gathegi's warmth and Herman's volatility, the central trio makes us invest in the high concept drama by tethering it to raw feeling. They lend relatable humanity to thought-provoking what-ifs about time and morality.
Grounded Direction Places Emotion Over Effects
In his restrained direction, Jared Moshe makes a wise creative choice to downplay sci-fi thrills in favor of emotional realism. With a limited budget, he leverages naturalistic settings and handheld camerawork to craft an intimate tone that contrasts with the high concept story. The sparse visual effects direct focus to the characters' inner struggles rather than CGI wizardry.
Shooting on location around Los Angeles, Moshe grounds the film in working class environments that match his grieving characters' distressed emotional states. Sophie's disheveled apartment and the cab Jabir drives become extensions of their fraying mental headspaces. Moshe utilizes tight shots from inside the car and home to create a stifling, tense atmosphere.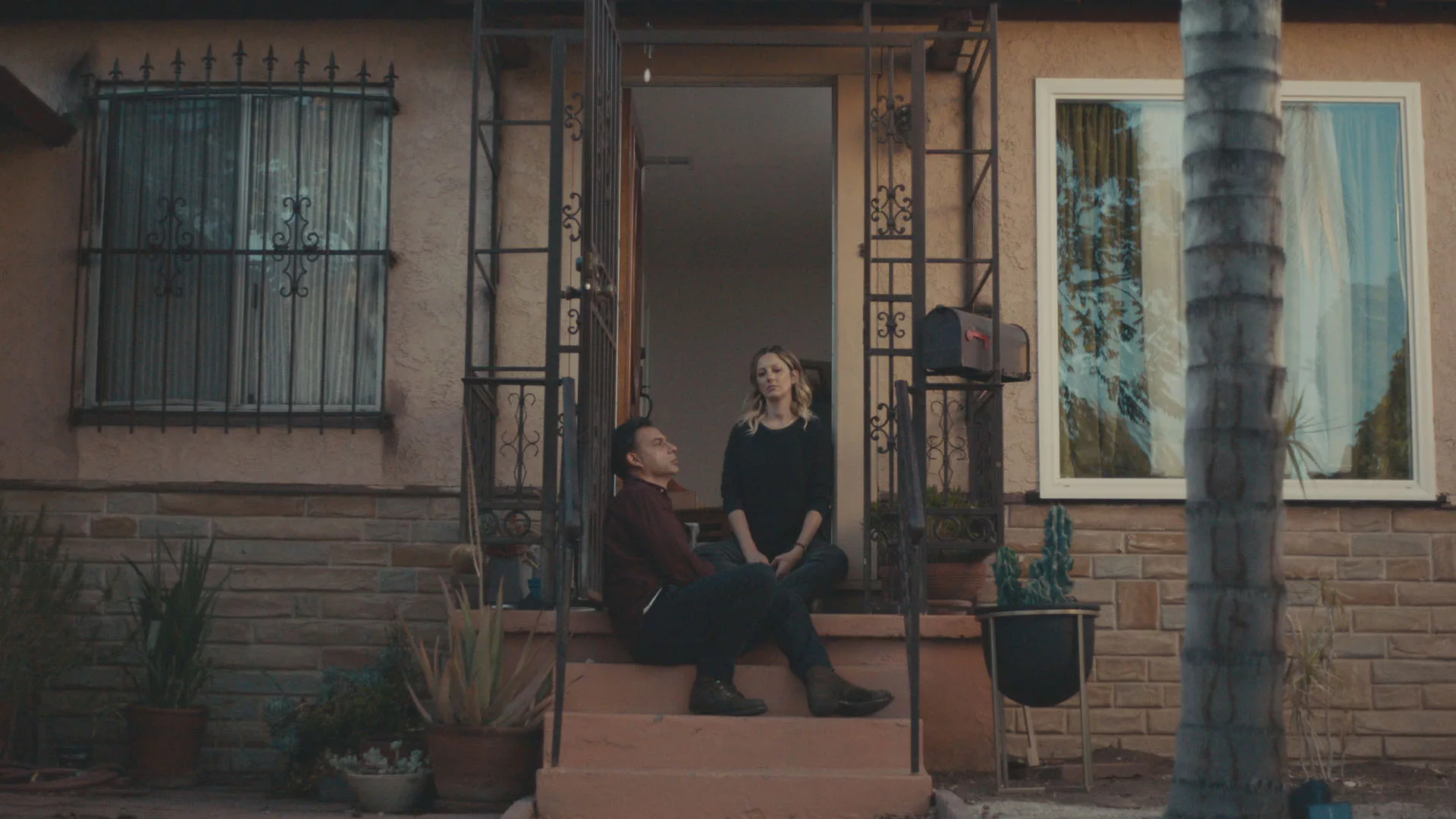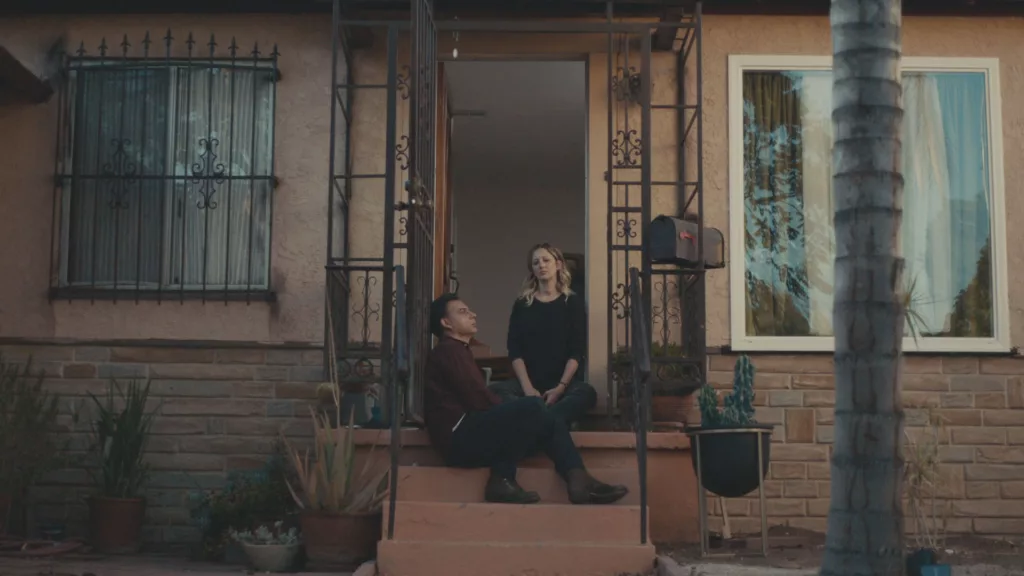 The special effects are used sparingly, relied upon only to show the machine's abstract inner workings. This allows Moshe to immerse us in the characters' experiences rather than detracting into explanatory sci-fi minutiae. The handheld camera creates a fly-on-the-wall realism, shadowing the characters with an almost documentary intimacy.
However, this stripped-down approach means Moshe must rely heavily on writing and performance to make the complex premise land. Herein lie the film's weaknesses – uneven pacing in the first half and sparse sci-fi visuals limit its appeal to genre fans craving more dynamic time travel action.
The opening's languid pace drags as we follow Sophie's monotonous grief before the introduction of the machine. Picking up in the second half, Moshe does deliver imaginative transitions moving between timelines. But the quiet subtlety of his overall style better serves the emotional character drama than it does the plot's high concept genre elements.
Nonetheless, Moshe's artistic choices ultimately benefit the film's solemn themes. The still, contemplative camera compels us to wrestle internally with the ethical debates rather than distracting with stylistic flourishes. For audiences seeking pensive, character-driven sci-fi, Moshe constructs an understated visual world to match the introspective story.
While the direction falters occasionally in bringing the unique premise fully to life, Moshe's intent focus on human relationships over sci-fi spectacle offers an artistic sensibility that serves the moving character drama at Aporia's core.
Thoughtful Sci-Fi Evokes Classics
Aporia has garnered positive reviews for its exploration of complex moral questions within a familiar sci-fi framework. Critics praised the film's emotional weight and philosophical themes about means justifying ends. However, some reviews critiqued the core relationship between Sophie and Mal as not sufficiently established to anchor the drama.
Many comparisons have been drawn to seminal time travel films like Primer and Timecrimes, which also use the genre to weave complex ideas. Aporia has been described as a grittier indie companion to these cerebral sci-fi classics. Moshe's intimate direction elicits frequent comparisons to low-fi time travel movies which eschew CGI in favor of humanity.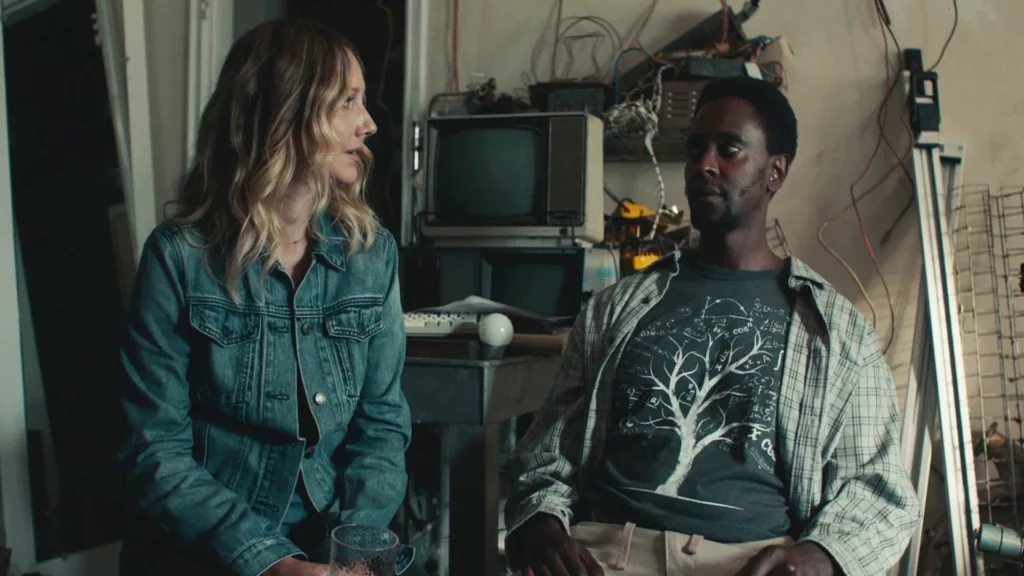 Reviewers also liken Aporia to classic TV series The Twilight Zone, as both twisted sci-fi tropes to craft thought-provoking allegories. Where The Twilight Zone was speculative fiction, Aporia could be considered introspective fiction, using its audacious premise to turn a mirror on its characters' psyches and morality.
A lower-budget companion piece to Everything Everywhere All at Once has also been suggested when praising how Moshe injects big ideas into family drama. While not as stylistically dazzling, the two share centering fantastical concepts around relationships.
In weaving ethical dilemmas into the fabric of damaged relationships, Aporia earns its thematic comparisons to the most provocative time travel tales. Moshe taps into the resonant emotions that make the best sci-fi universal. Aporia may not achieve the intricate plotting of a Primer or the visual inventiveness of an Everything Everywhere All at Once, but its meditative tone conjures the spirit of the greats.
An Imperfect But Poignant Sci-Fi Journey
At its best, Aporia is a poignant sci-fi parable that eschews action to explore grief and morality through an intimate lens. While imperfect, it marks an ambitious and emotionally effective feature debut for director Jared Moshe. For viewers who appreciate character-driven science fiction centered on complex themes over technical wizardry, Aporia offers a meditative alternative to CGI-laden blockbusters.
The film rests heavily on Judy Greer's captivating performance as a broken woman given a chance to rewrite tragedy. She carries the film through its slower passages, conveying visceral pain and growth. Moshe makes an astute choice to train his camera intimately on her emotional journey rather than elaborate visual effects. The spare style allows the ethical questions and human drama to come to the forefront.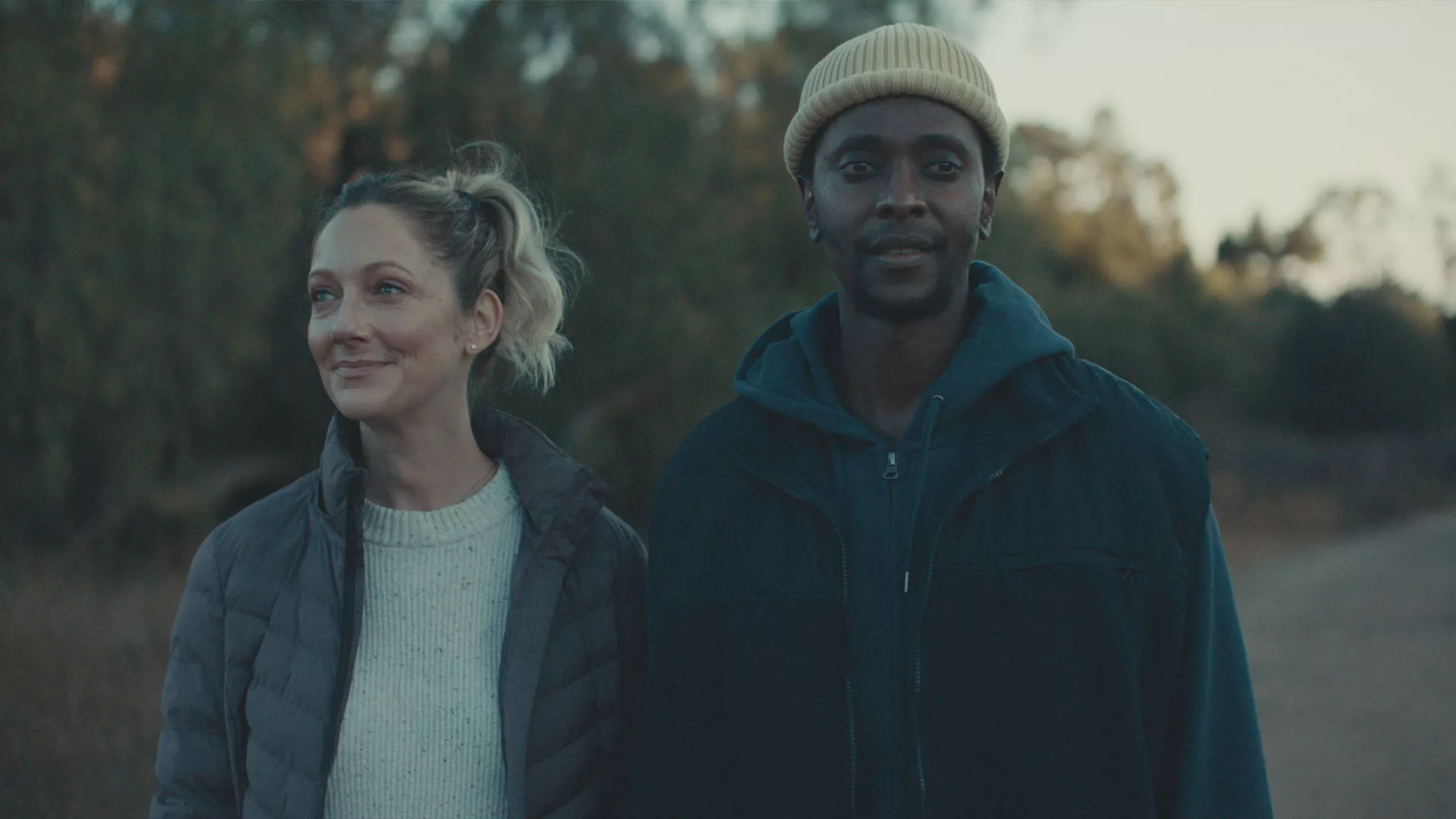 However, the first half's languid pacing dampens momentum, and the limited sci-fi elements fail to fully deliver on the promise of the premise. Sharper editing and a bigger budget to flesh out the time travel technology could have enhanced its appeal for genre fans.
Nonetheless, Moshe shows skill eliciting grounded work from his cast and crafting an evocative tone through location shooting. Aporia succeeds admirably as a small indie film centered foremost on the inner lives of its characters as they grapple with love, grief and the morality of manipulating time.
Viewers seeking an introspective take on time travel, focused more on stirring performances than sci-fi spectacle, will find their patience rewarded despite the slow start. Moshe has crafted a promising debut and showcase for Greer, proving his talent for wringing big ideas from intimate human stories. For audiences in tune with Aporia's wavelength, Moshe has delivered a melancholic tale that lingers.
While imperfect in execution, the sincerity of Moshe's vision outweighs the first-time director's missteps. For fans of introspective sci-fi in the vein of Primer, Aporia provides food for thought with its timely rumination on regret, morality and second chances. It may not achieve genre greatness, but offers an earnest, humanistic voice worth hearing.