Sony, TriStar Pictures, and Legendary Pictures have unveiled the initial trailer for "The Book of Clarence," a biblical epic directed by Jeymes Samuel. The film is set to make its cinematic debut on January 12, 2024.
At the heart of "The Book of Clarence" lies the narrative of Clarence, a man from Jerusalem who becomes captivated by the influence of Jesus and ultimately assumes the role of a Messiah for his personal gain. The film's official logline describes his journey as an unexpected exploration of faith.
The trailer offers a sneak peek into LaKeith Stanfield's portrayal of Clarence, as he aspires to become one of the Messiah's apostles. Enthralled by the revered status of the 12 apostles, Clarence is determined to join their ranks.
A Unique Interpretation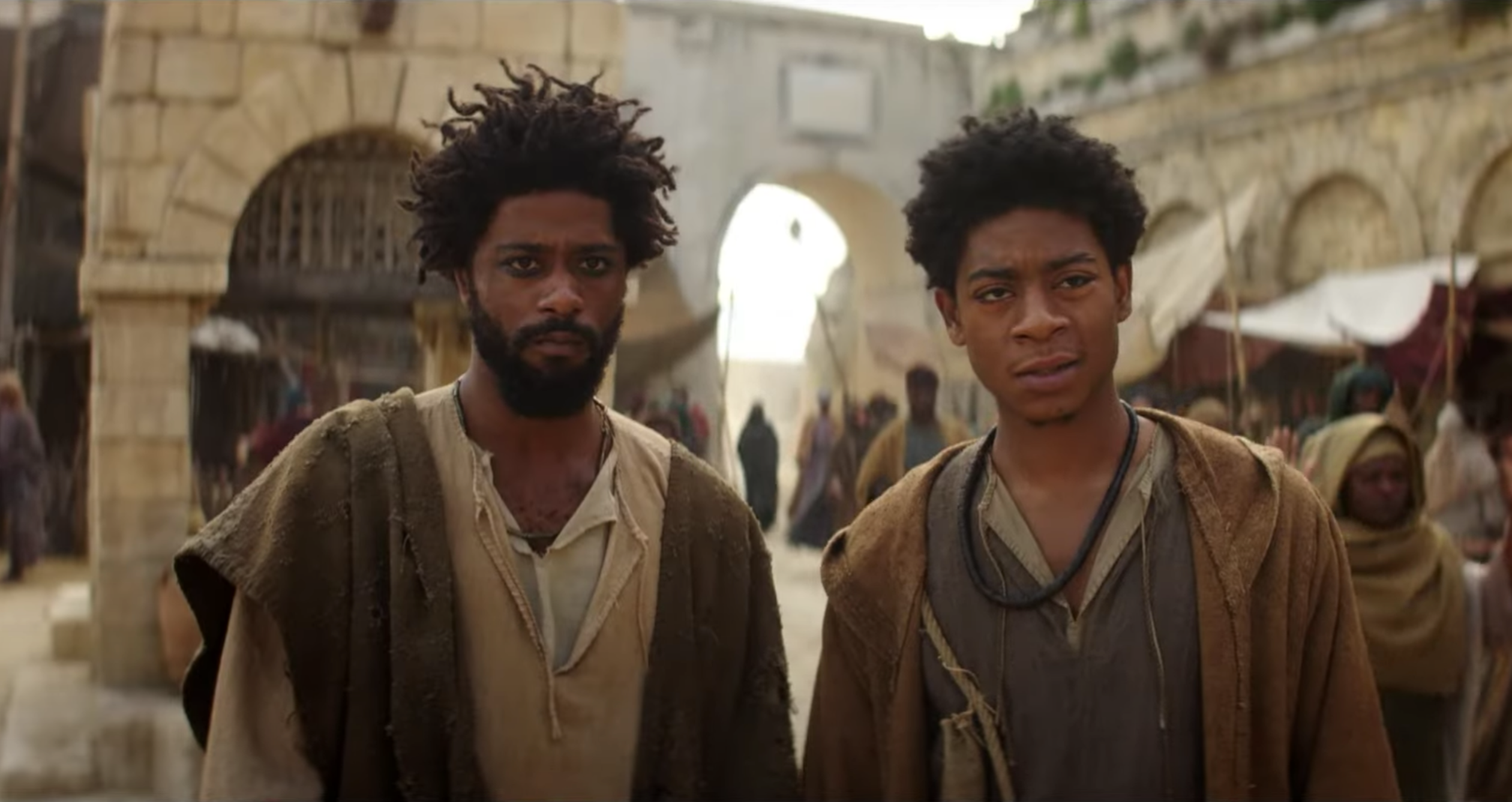 While the film incorporates figures from the Bible such as Jesus, Mary Magdalene, and John the Baptist, Jeymes Samuel, the director, shared with Vanity Fair that "The Book of Clarence" aims to convey a Bible story through an everyman's perspective.
Jay-Z, in addition to being a producer of the film, explained that while religion is an integral theme, the story truly revolves around "a young man who finds his faith through love and through the desire to establish his identity in the world, a journey relatable to everyone."
A Stellar Cast
LaKeith Stanfield leads the cast, reuniting with director Jeymes Samuel after their collaboration on "The Harder They Fall." The ensemble also features Omar Sy, RJ Cyler, Benedict Cumberbatch, James McAvoy, Anna Diop, David Oyelowo, Alfre Woodard, and Teyana Taylor.
Jeymes Samuel takes on the roles of director and writer for "The Book of Clarence," while James Lassiter, Tendo Nagenda, and Shawn "Jay-Z" Carter are the producers. Garrett Grant serves as an executive producer, contributing to the creation of this cinematic exploration of faith and self-discovery.