As anticipation swirls around the release of the superhero movie Blue Beetle, early projections hint at a modest opening weekend. Industry insiders forecast an earnings figure of around $30 million for the movie's debut, casting a spotlight on its potential performance at the box office.
Comparing Blue Beetle's projected opening weekend earnings to its DC counterparts this year showcases an interesting spectrum. The movie's expected $30 million start would position it just shy of becoming DC's lowest-performing title at the box office during an opening weekend in 2023.
To put this into perspective, Shazam! Fury of the Gods, premiering in March, raked in $30.5 million, while The Flash, hitting theaters in June, garnered $55 million in its opening weekend.
Numbers in Context
Examining the broader cinematic landscape, the box office can be a mixed bag. Barbie, for instance, managed to captivate audiences and secured a robust $155 million during its recent opening weekend. Likewise, Oppenheimer enjoyed a successful start, amassing $80 million.
On the superhero front, Marvel's latest venture, Guardians of the Galaxy Vol. 3, triumphed with a staggering $118 million during its inaugural weekend on the silver screen.
Blue Beetle delves into the world of Jaime Reyes, portrayed by Cobra Kai's Xolo Maridueña. When Jaime returns to his hometown following his college graduation, his life takes a remarkable turn.
He becomes the chosen host for the Scarab, an alien entity that bestows him with superpowers and a formidable exoskeleton armor. Transformed into the heroic figure of Blue Beetle, Jaime embarks on a journey to protect his city and beyond.
Navigating the DC Universe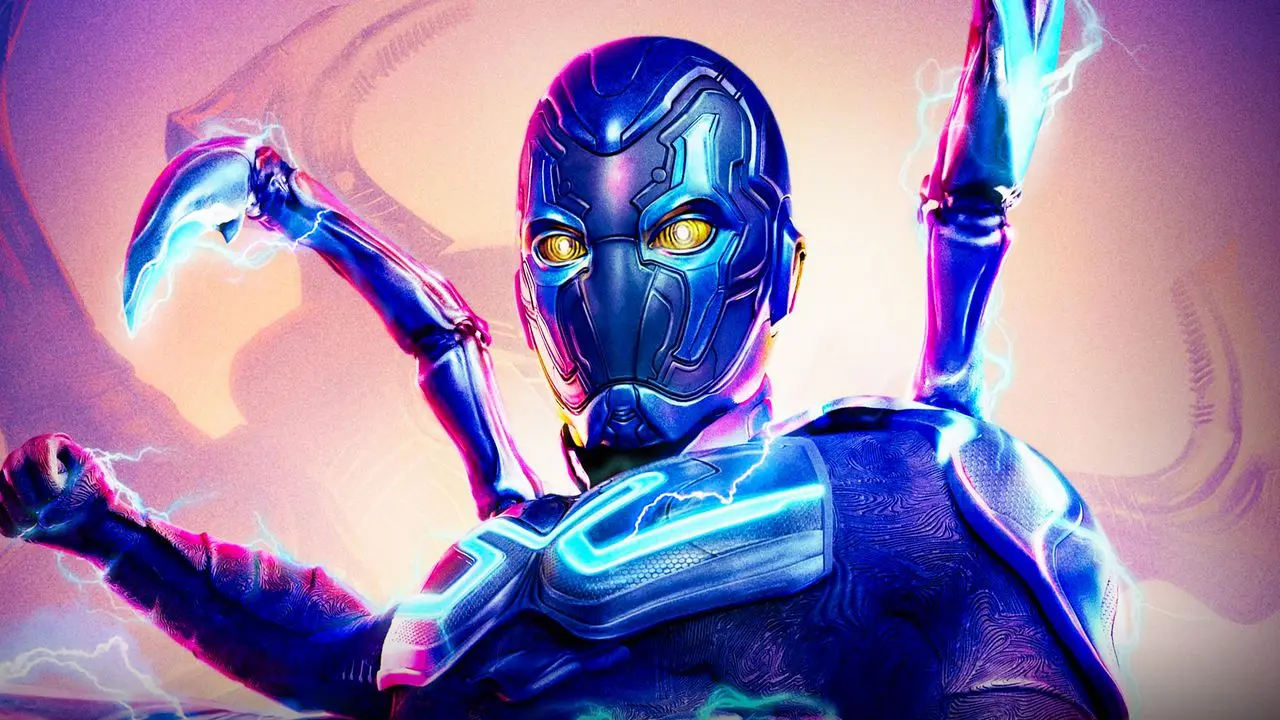 DC Studios CEO James Gunn recently confirmed an exciting development for Blue Beetle. The character will stand as the first official addition to his new DCU (DC Universe). However, it's worth noting that Blue Beetle isn't the maiden movie venture within this universe.
That distinction belongs to Superman: Legacy, slated for release in 2025. For those who enjoy TV shows, the first DCU project arrives earlier in the form of Creature Commandos, a Max TV show set to debut in 2024. A complex web of narratives is unfolding within the DC Universe, offering fans a diverse array of stories to engage with.
As Blue Beetle's cinematic journey unfolds, industry observers and fans alike eagerly await its debut, eager to witness the superheroic tale of Jaime Reyes and his transformation into the legendary Blue Beetle.
Unmasking Jaime Reyes: The New Blue Beetle! How does the modern iteration of this bug-themed hero stand out? From deep-rooted Latino culture to action-packed scenes, uncover the journey in our full critique of the Blue Beetle film.