Picture this: It's date night. The candles are lit, the takeout is ordered, and all that's left is to pick the perfect movie to set the mood. If you're seeking something more seductive than the typical rom-com, we've got you covered. In our curated list titled, "Love and Lust: 20 Hottest Films on Netflix for an Intimate Date Night", we delve into the realm of romance, desire, and unspoken passions that simmer beneath the surface.
These are films that weave tales of love intermingled with desire, allowing you to journey into realms of intimacy and allure, all from the comfort of your couch. Whether you're looking for heart-throbbing passion or the tender exploration of love, our selection is guaranteed to foster connection and bring an exciting edge to your evening. Let us guide you through the winding paths of love and lust on Netflix – your unforgettable date night begins here.
"After We Collided" (2020)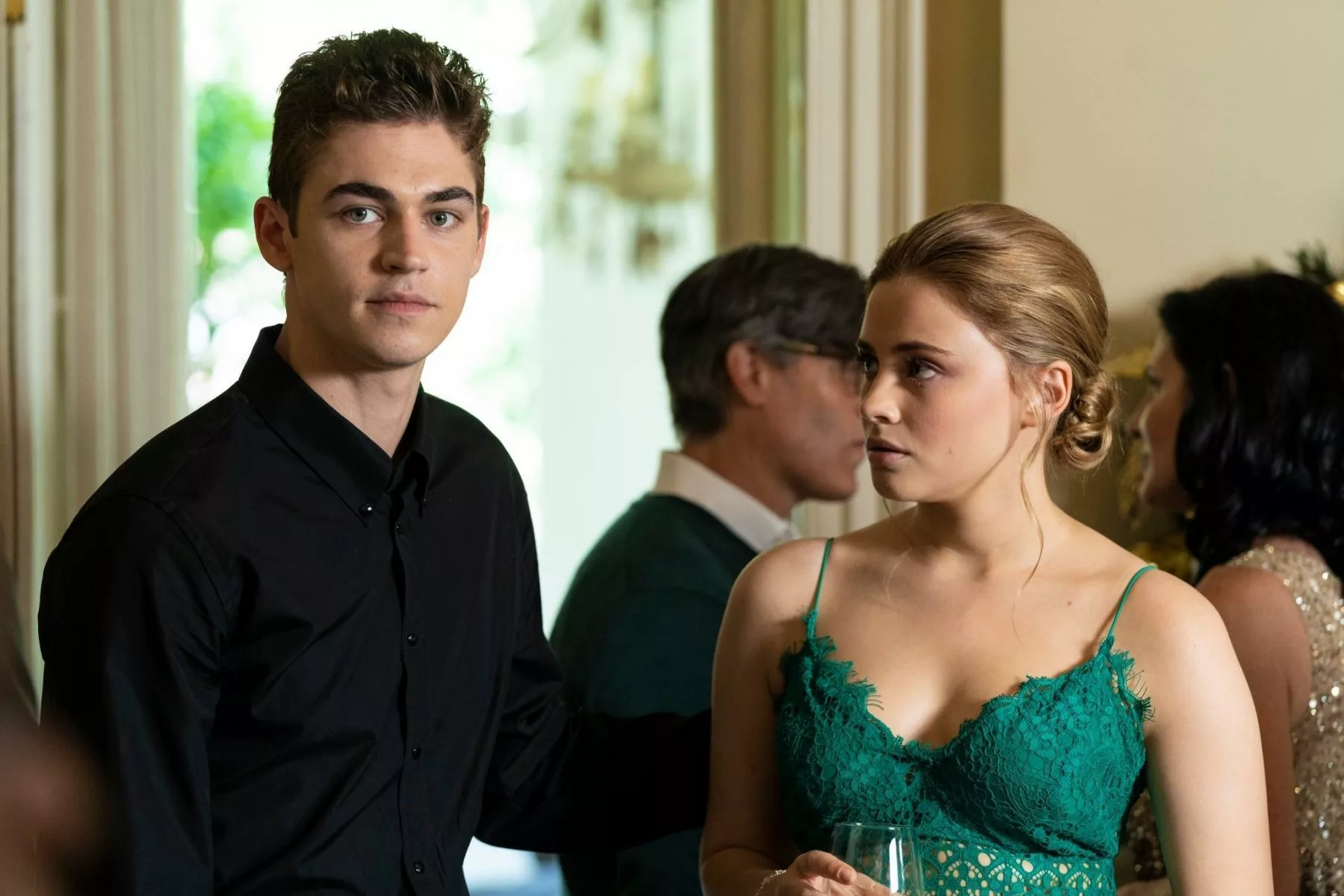 When Anna Todd penned her collection of young adult novels, little did she know that they would captivate and engross a broad swath of readers. These stirring narratives have since been metamorphosed into riveting film adaptations, all of which can be conveniently streamed on Netflix. The movies feature the dynamic duo of Josephine Langford and Hero Fiennes Tiffin in the lead roles, personifying Tessa Young and Hardin Scott respectively. The heart of these films lies in the young lovers' whirlwind romance that is a vibrant mix of soap opera-like melodrama and palpable, chemistry-infused rendezvous.
Although the film series kicked off with the 2019's "After," it's the 2020 sequel, "After We Collided," that's regarded as the crown jewel when it comes to scenes brimming with passion. In the wake of a painful split, Tessa and Hardin find themselves crossing paths once more in the rain-washed city of Seattle, where they come to terms with the enduring nature of their feelings.
The film is charged with romantic tension, as their attraction to one another is vividly portrayed throughout its course. When it debuted in 2020, it shot straight to the top of Netflix's Top Ten, setting the stage for the equally romance-drenched "After We Fell," which was unveiled the subsequent year. While there are two more love-infused novels in the series, the upcoming "After Ever Happy" is set to be the climactic finale of this beloved franchise.
"Wild Things" (1998)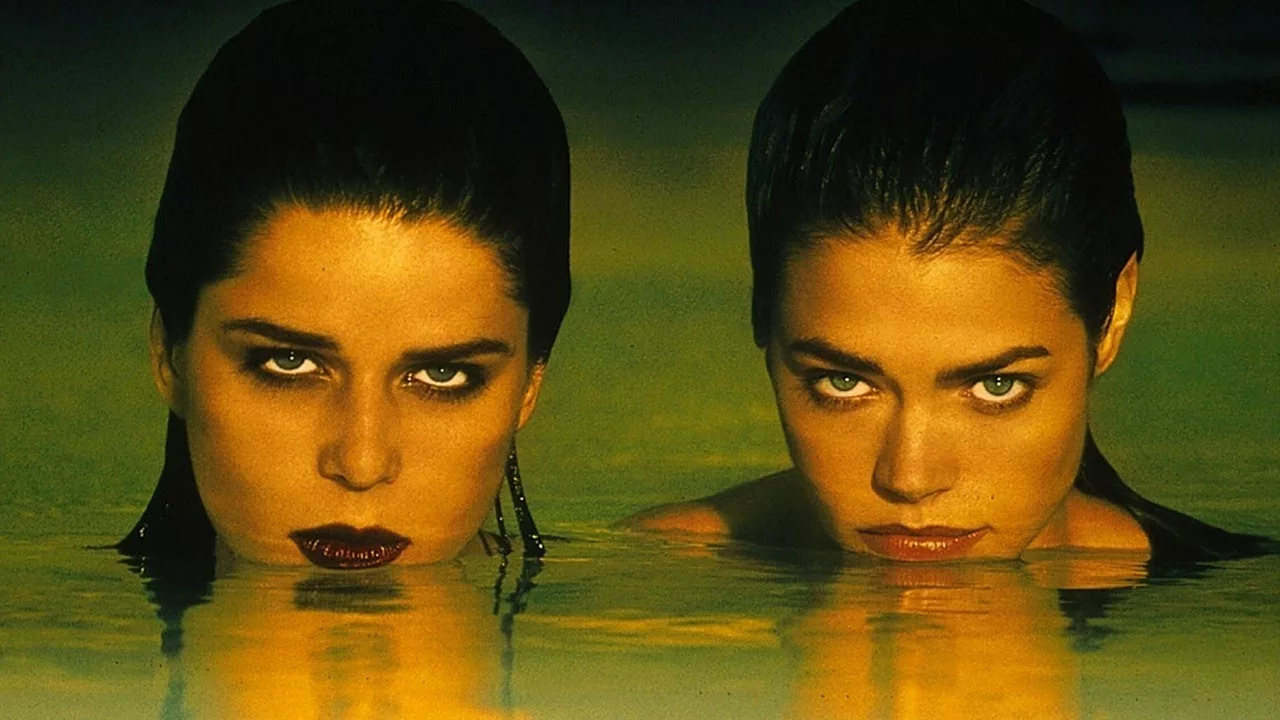 "Wild Things" is one such film that, if watched at a tender age, might just be regarded as one of the most provocative movies of one's lifetime, despite its fair share of controversies. Set in the sun-drenched state of Florida, the film spotlights an eternally single high school counselor, played by the undeniably attractive Matt Dillon, who finds himself entangled in serious accusations of sexually assaulting two students, portrayed by Denise Richards and Neve Campbell.
Yet, the plot is far more intricate and labyrinthine than its initial premise suggests, with an abundance of consensual sex scenes, numerous group encounters, and, if observed at just the right moment, a cheeky glimpse of Kevin Bacon. The film serves as an expertly crafted erotic thriller, released during the dying breaths of the genre.
"Newness" (2017)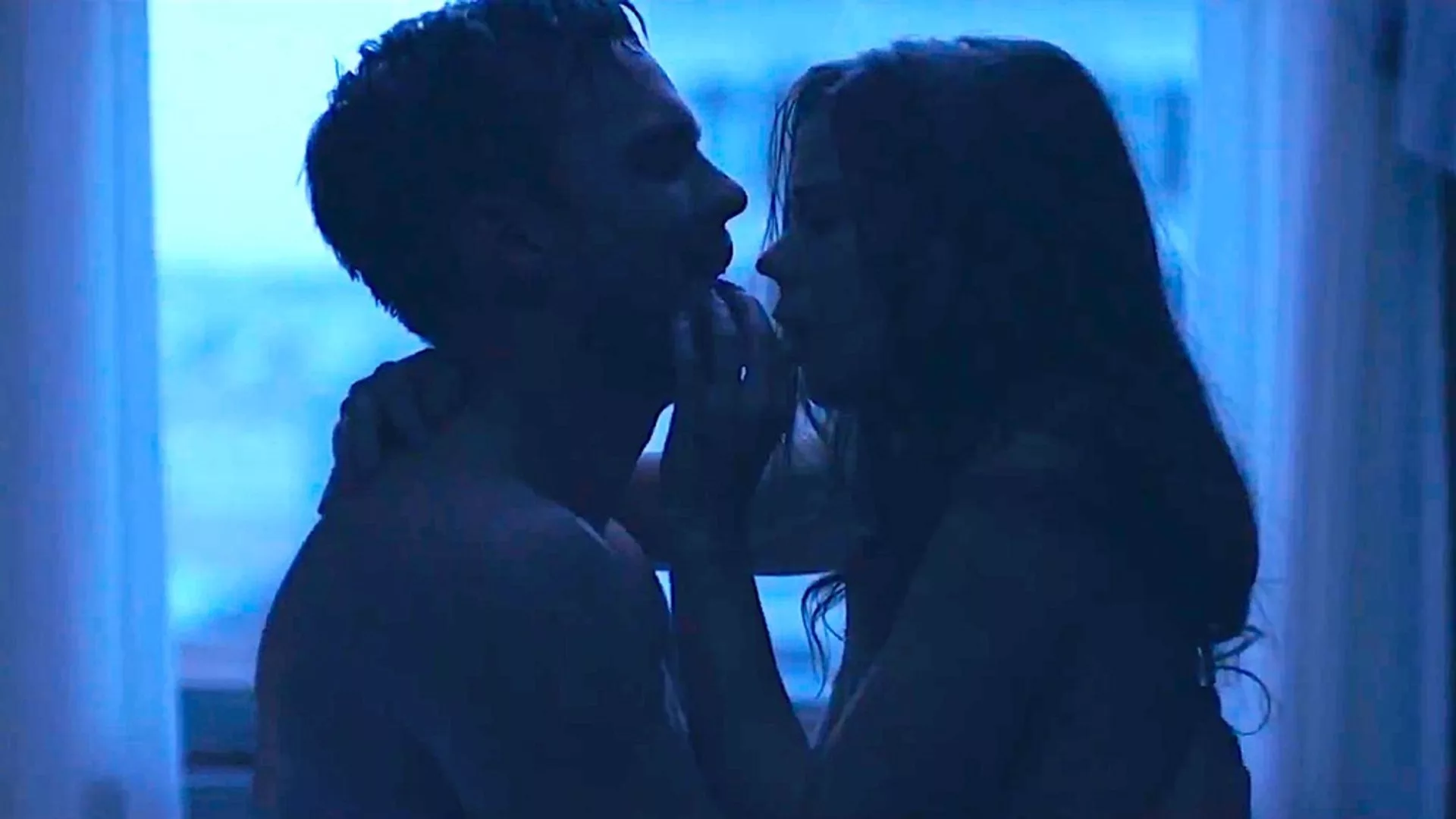 Your perception of "Newness" could vary greatly depending on your viewpoint. It could be viewed as a disheartening portrayal of modern-day dating or as a hopeful film illustrating the lengths one would go for their ideal partner. Regardless, there's no denying its standing as one of Netflix's sexiest offerings. The narrative unfolds with Martin (Nicholas Hoult) and Gabriella (Laia Costa) encountering each other on a dating app.
Their connection is immediate, leading them to share a living space. However, their relationship isn't without trials, as infidelity rears its ugly head. In their attempts to salvage their relationship, they explore the concept of an open relationship, which, in turn, gives rise to an array of complications and jealousy. Fans of the Hulu TV show "The Great" would be familiar with Hoult's irresistible charisma (even when he's portraying a ruthless dictator), and "Newness" only serves to underscore his appealing allure.
"Elisa and Marcela" (2019)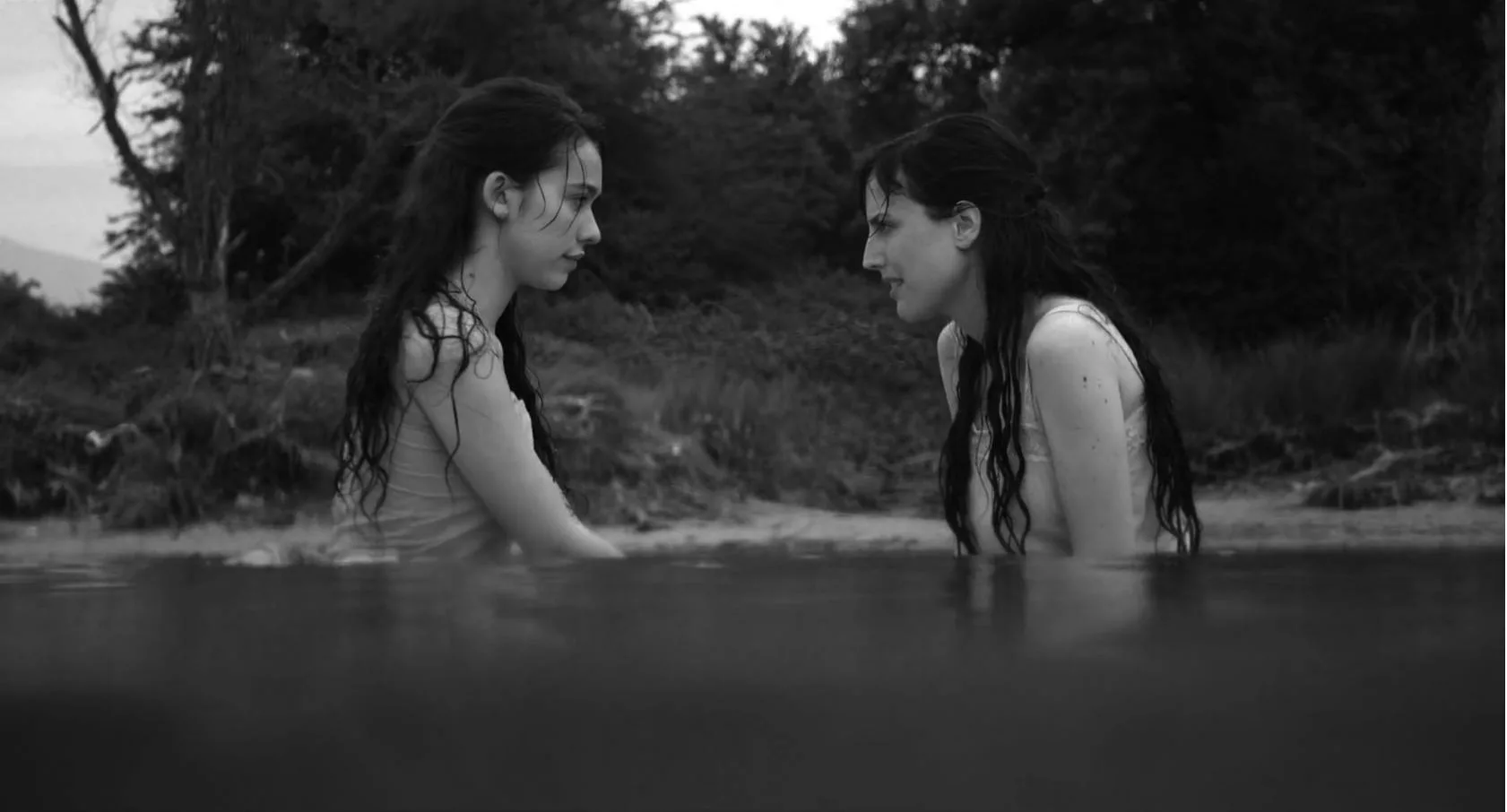 What lengths would you go for the sake of love? This question forms the crux of "Elisa and Marcela," widely celebrated as one of the most passionate films available on Netflix. The film is a romantic drama, grounded in the reality of historical events and framed in the vibrant culture of Spain. It weaves a captivating tale around the romantic bond between Marcela Gracia Ibeas, brought to life by Greta Fernández, and Elisa Sanchez Loriga, vividly portrayed by Natalia de Molina.
This pioneering duo holds the unique distinction of being the first same-sex female couple to exchange marital vows in Spain. The film invites viewers to journey with these women from their first encounter to their shared tender moments, culminating in their revolutionary wedding in 1901. Shot entirely in black and white, the movie's amorous scenes emanate an art-house allure, accentuating their sensuality.
"Phantom Thread" (2017)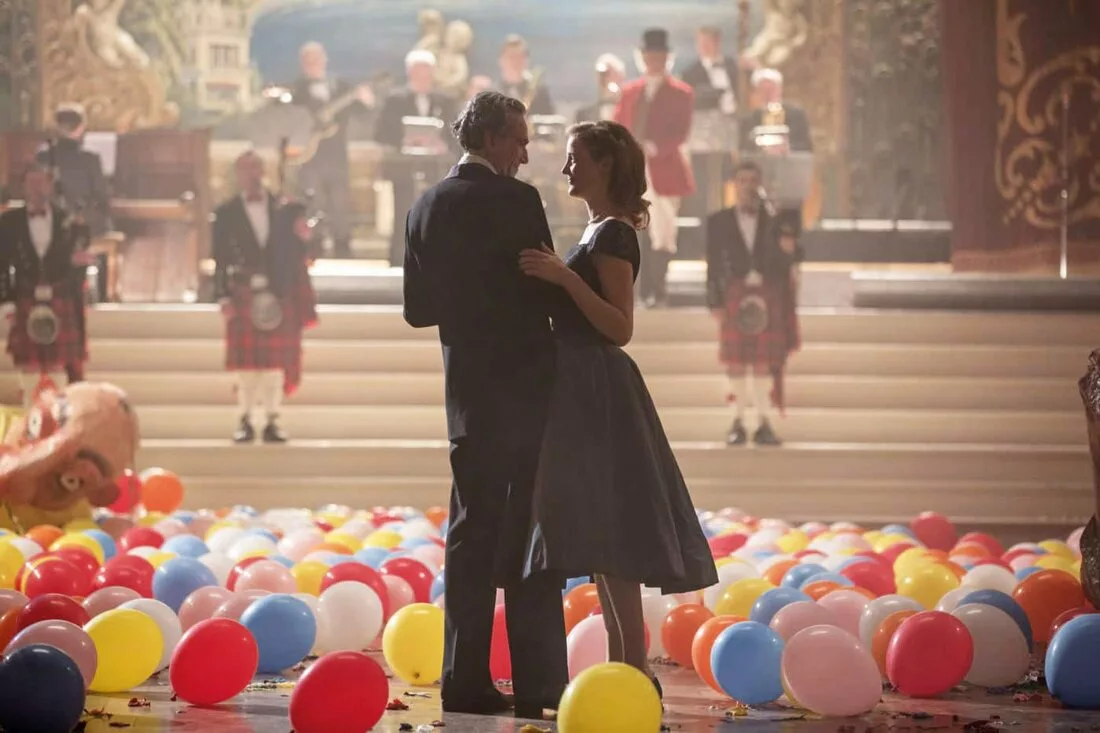 In "Phantom Thread," Reynolds Woodcock, played by the now-retired titan of acting, Daniel Day-Lewis, is a legendary fashion designer of his time. His genius lies in his uncanny ability to perceive the nuances of women, apparel, and life itself, akin to how Neo discerns The Matrix. His world, managed down to the minute by his sister Cyril, brilliantly played by Lesley Manville, is thrown into disarray by his new muse, Alma, portrayed by Vicky Krieps, who upends his conception of success with a potent ingredient: love.
In this film, every element, from Woodcock's palatial mansion to the flowing gowns to the tantalizing pans of sautéed mushrooms, is a feast for the eyes, a fact not overlooked by the Oscar jury. The movie, however, balances its decadent visuals with a delightful vein of humor, bearing a resemblance to a highbrow take on "Curb Your Enthusiasm." Just as Woodcock sews hidden messages into his garments, director Paul Thomas Anderson embeds a rich tapestry of details and personal disclosures into "Phantom Thread," a drama that unveils layers of complexity with every viewing.
"Someone Great" (2019)
"Someone Great" straddles the genres of romantic drama and boisterous comedy, making it one of the standout recent offerings in Netflix's comedic repertoire. The film orbits around a young woman, portrayed by Gina Rodriguez, who embarks on a wild final night of fun with her closest friends before moving out of town. This escapade takes on a bitter-sweet tone, given that she has just been dumped by her boyfriend of seven years.
Her charming ex is played by LaKeith Stanfield, whose on-screen chemistry with Rodriguez is both tangible and captivating, leading to an array of titillating scenes between the duo. Although the film is rife with risqué humor, the electric dynamic between Rodriguez and Stanfield breathes life into the narrative, providing both its heartbeat and its energy. This makes "Someone Great" an ideal choice for a laid-back Netflix and Chill evening, provided you're prepared to overlook the undercurrents of heartbreak and breakup that run through the film.
"You Get Me" (2017)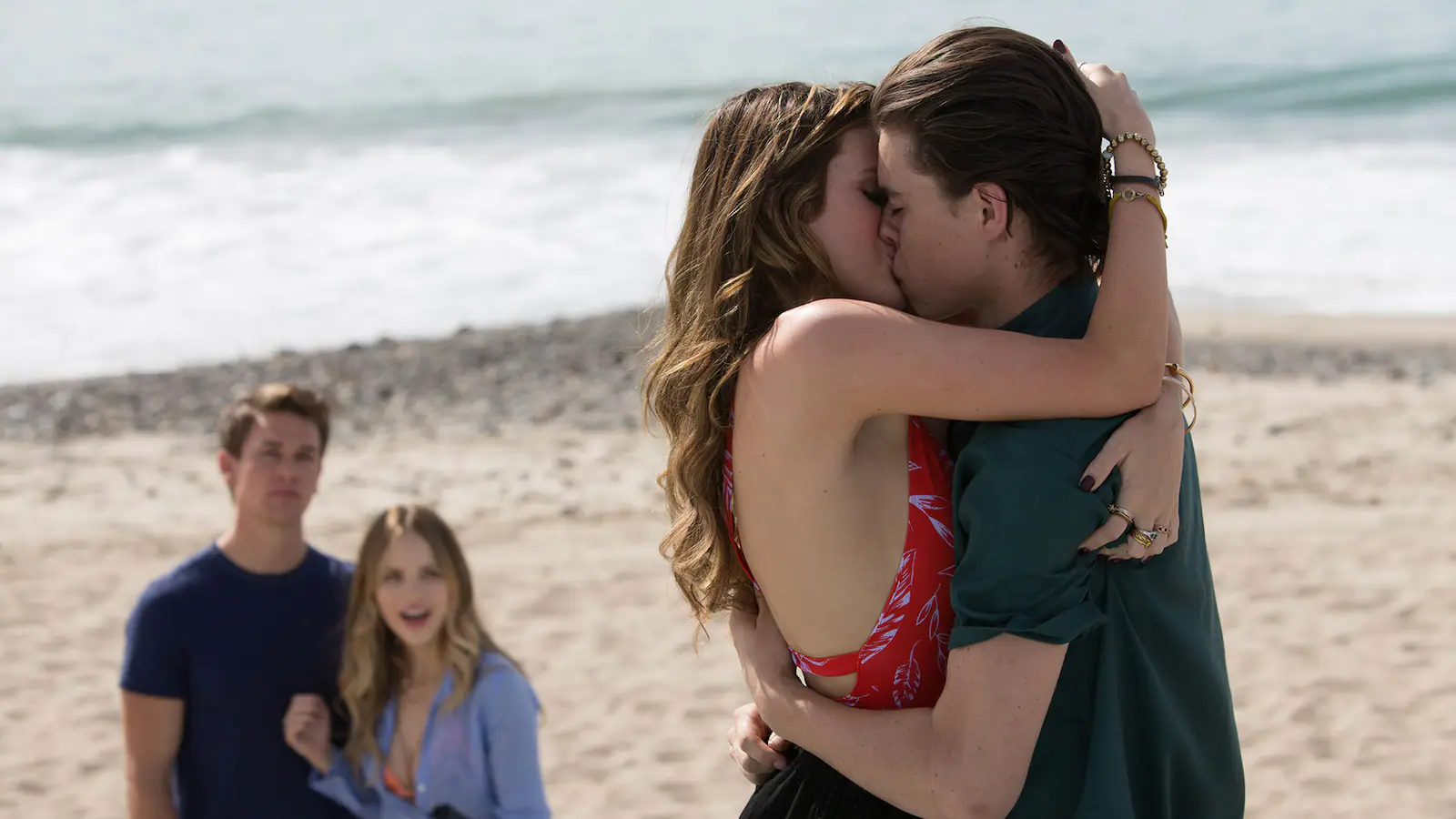 There's something irresistibly entertaining about a melodramatic erotic thriller that knows how to stir up a storm, and "You Get Me" does just that, laden with the right amount of cheese and a fair share of sleaze. The plot orbits around Tyler, portrayed by Taylor John Smith, a charismatic high school ace whose world turns topsy-turvy when he splits up with his ideal girlfriend, enacted by Halston Sage, upon discovering her former party-girl lifestyle.
Amid this emotional chaos, he engages in a passion-filled weekend fling with the enigmatic newcomer, Holly, brought to life by Bella Thorne. However, Tyler soon realizes he yearns to reconcile with his ex, a revelation that Holly doesn't take well, triggering her to bring out her dangerous side. At its core, "You Get Me" is reminiscent of a millennial version of "Fatal Attraction," with its storyline that leans heavily on the outdated trope of destructive feminine sexuality. Nevertheless, if you're on the hunt for a provocative yet light-hearted Netflix watch, this film should suffice.
"Amar" (2017)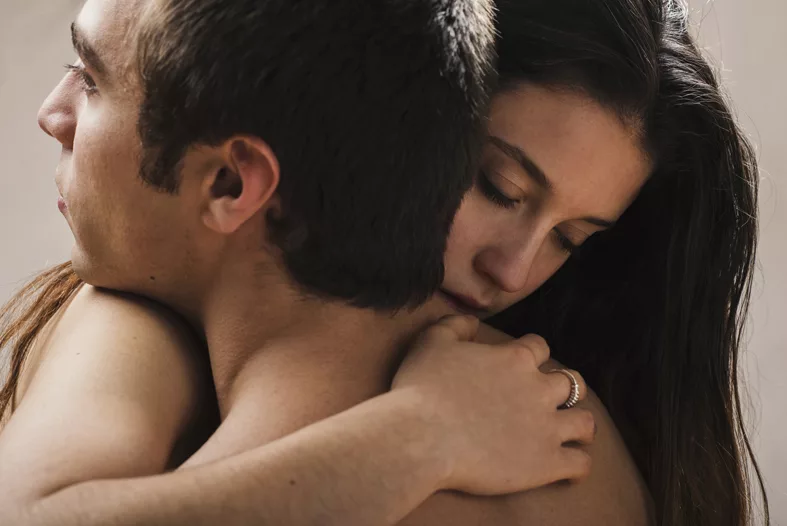 "Amar," a film that has earned a nod from the Goya Awards, showcases the tumultuous love story between Laura, enacted by María Pedraza, and Carlos, played by Pol Monen. The film paints a vivid picture of their intoxicating passion that serves as the cornerstone of their relationship. It takes the audience on a rollercoaster ride, capturing the exhilarating highs and the crushing lows that accompany profound love.
As time trudges on, the harsh realities of life seep in, gradually wearing down their bond. However, their shared moments of vulnerability and raw, heartfelt emotions will transport you back to the thrilling days of your first crush. If you're seeking a binge-worthy experience, do consider pairing this movie with some of the greatest TV shows ever produced.
"White Girl" (2016)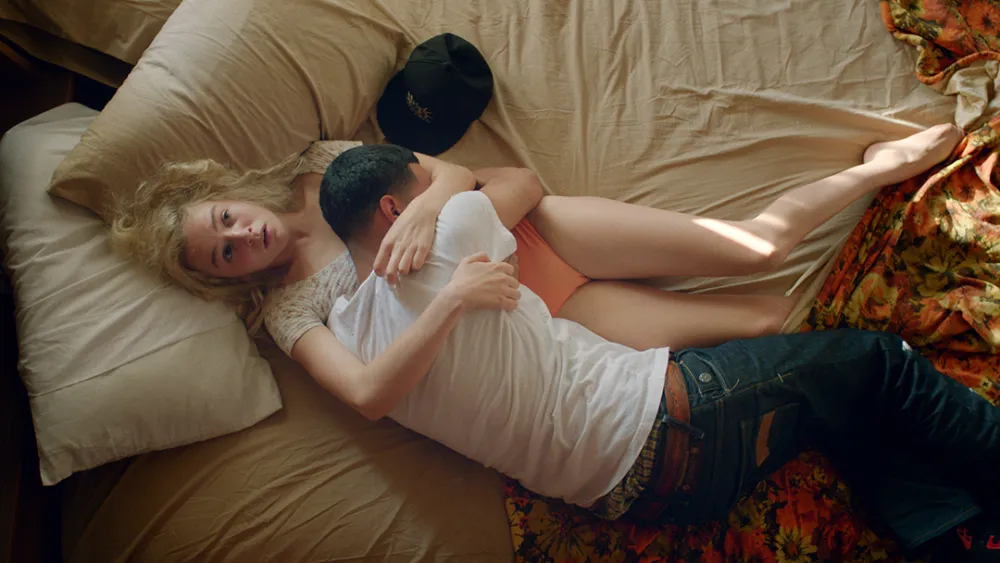 "White Girl," a film inspired by the real-life experiences of writer and director Elizabeth Woods, serves as a powerful commentary on naivety and passion. It traces the downward spiral of a college student who embarks on a dangerous path of dealing cocaine. The film explores the realms of excess, from wild party escapades to intimate rooftop trysts, providing a candid portrayal of youthful recklessness. This provocative indie film simultaneously delivers a biting critique on the topics of race and privilege. It's a steamy rollercoaster that offers a thrilling ride but isn't shy about showing you the burns you may incur along the way.
"The Incredible Jessica James" (2017)
Jessica Williams, who gained recognition for her stint on "The Daily Show," truly shines in "The Incredible Jessica James," where she embraces her first leading role since the show. In this indie romantic comedy, she illuminates the screen with her magnetic presence. Her character, Jessica James, might not be as impeccable as the title suggests – she can be self-centered and somewhat naive – but her raw passion and ambition endear her to the audience despite her flaws.
A stellar performance from the consistently enchanting Chris O'Dowd further enhances the film, with both actors exhibiting sparkling chemistry as they steer through the turbulent seas of heartbreak towards a fresh start. This film is a delightful blend of sensuality and humor that presents a modern take on the romantic comedy genre without resorting to clichés or overly simplistic narratives.
"Duck Butter" (2018)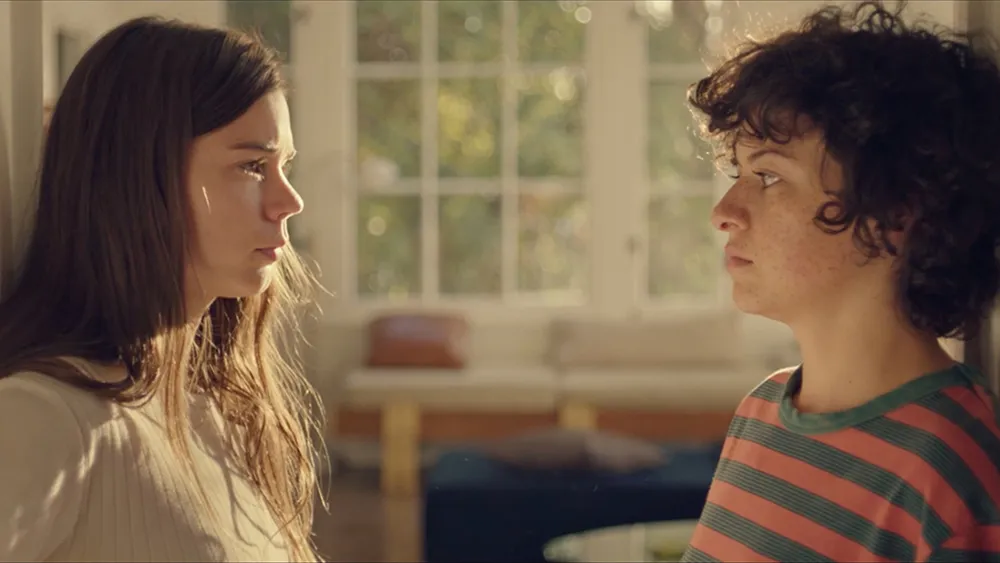 "Duck Butter" might induce a certain level of stress due to its complex narrative, but it is also a profoundly sensual and emotionally charged film. This indie drama features Alia Shawkat and Laia Costa as two artists who share an instantaneous connection and decide to fast-track their relationship by spending an intense 24 hours together. Their initial moments are filled with passion, deep conversations, and more passion, but as time progresses, their vulnerabilities and flaws come to light.
The film encapsulates the evolution and eventual collapse of a romantic relationship within a day, complete with its sensual highs and heartbreaking lows. While it might not be the ideal choice for a casual Netflix and chill session, when it comes to portraying intimacy in its raw form, the chemistry between Shawkat and Costa is genuinely electrifying.
"Closer" (2004)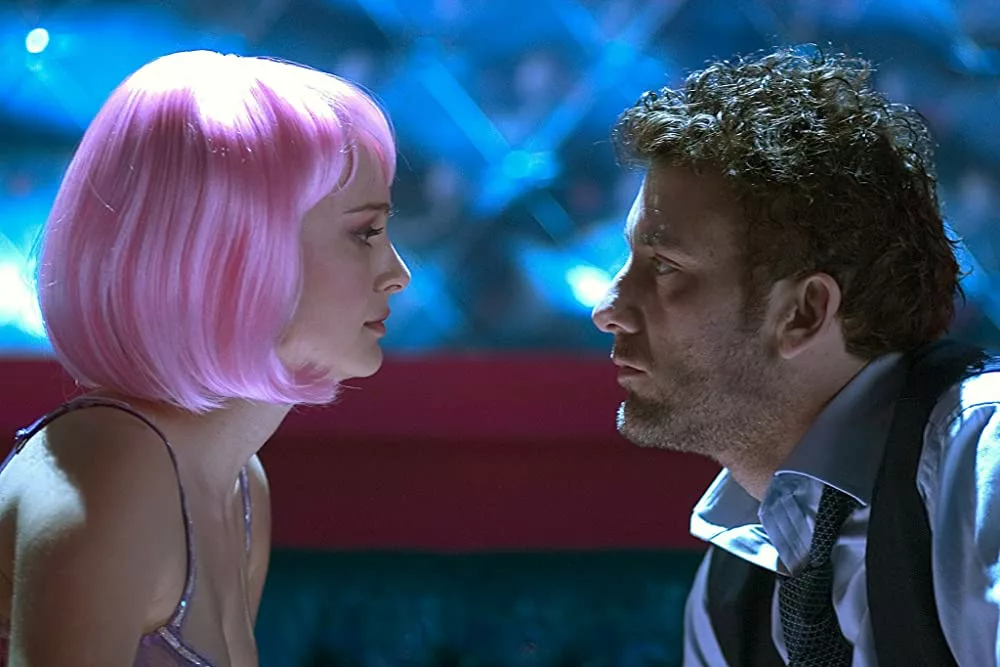 Picture an electrifying scene: Natalie Portman, dressed in an unmistakable neon pink wig, dispensing a lap dance while uttering the iconic line, "Lying is the most fun a girl can have without taking her clothes off, but it's better if you do." It's a scene that's not easily forgotten, so impactful that it even spurred two songs by the rock band, Panic! at the Disco.
This edgy scene encapsulates the overall sultry and deceptive theme of the movie, which revolves around the disintegration of two relationships due to an unshakeable extramarital affair. Despite the affair never explicitly making it onto the screen, the stellar performances by Natalie Portman, Clive Owen, Jude Law, and Julia Roberts, portray an intricate web of betrayal, seduction, and deep-rooted emotional scars that are laid bare in every provocative exchange and heated argument.
"By the Sea" (2015)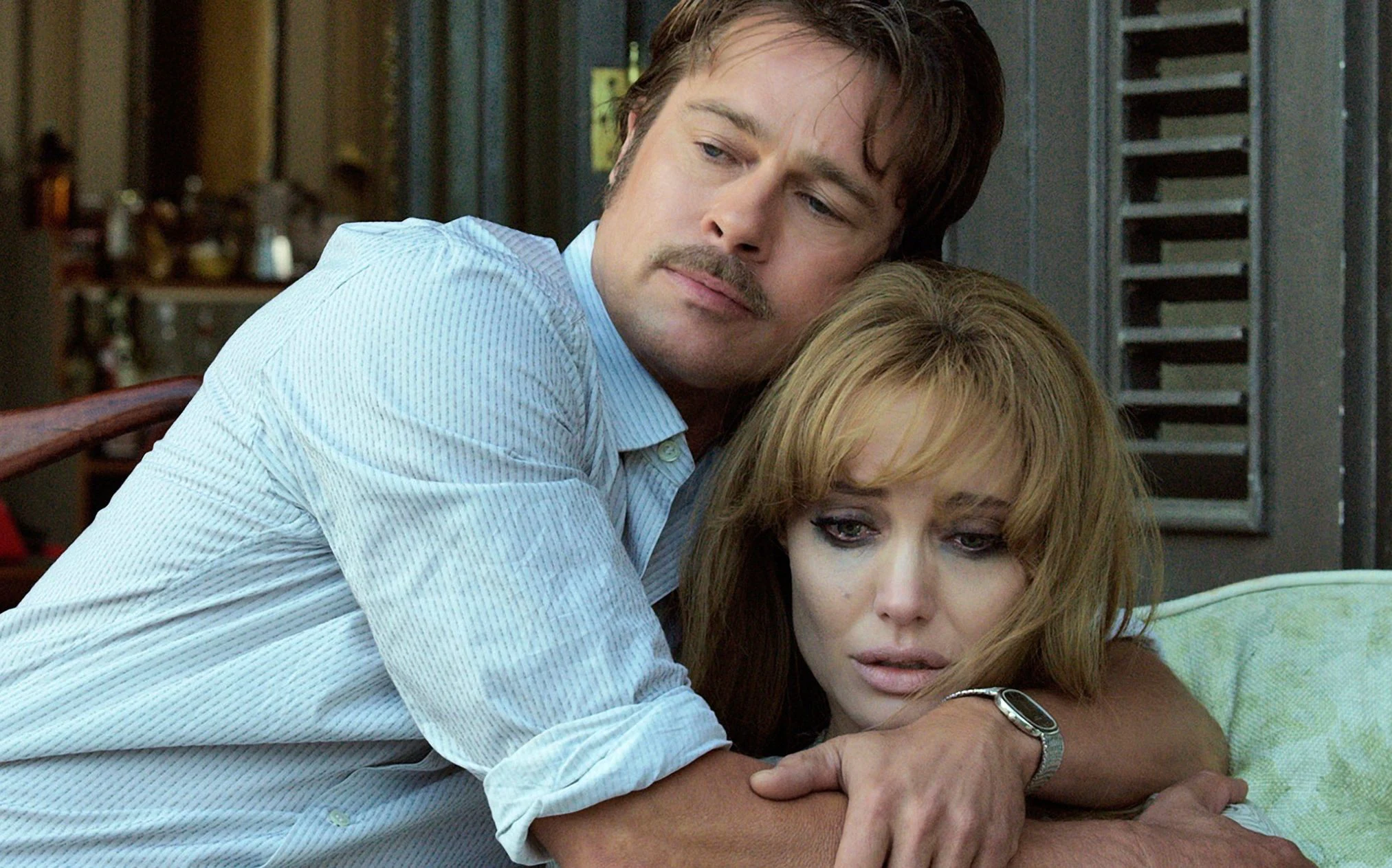 Crafted from the creative mind of Angelina Jolie, who serves as the writer and director, "By the Sea" is a visually appealing movie featuring Jolie herself and her ex-husband, Brad Pitt. Set against the stunning backdrop of the French coast in the 1960s, the film appeals to those who have been intrigued by the relationship that dominated the tabloid headlines in the 2000s.
However, the story unfolds to reveal a love story that has lost its luster, underpinned by depression, made all the more poignant by the fact that the real-life couple announced their separation just a year after the film's release. The movie, brimming with sexual tension, voyeurism, and a captivating French couple next door, pays homage to the atmospheric, sensual French films of the 1970s. For those who appreciate a dash of artistry with their steamy viewing choices, "By the Sea" fits the bill perfectly.
"The Beguiled" (2017)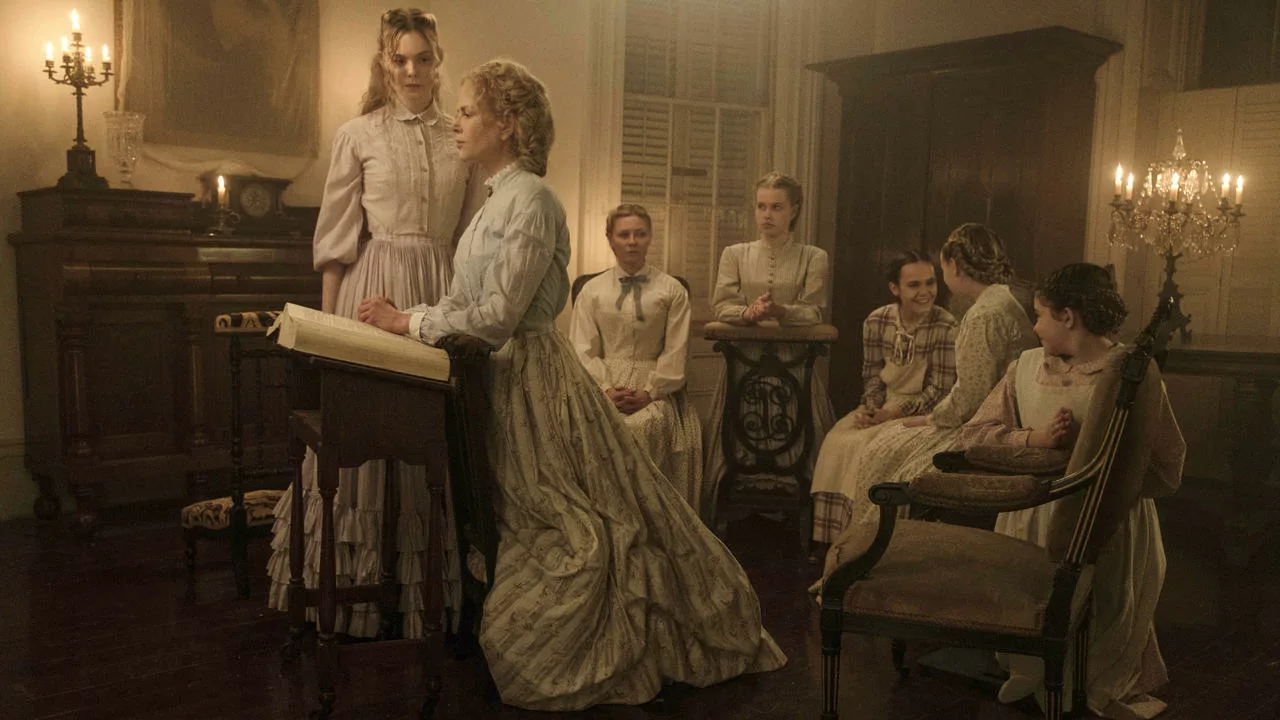 This 2017 film is Sofia Coppola's reinterpretation of the classic 1971 drama starring Clint Eastwood and Geraldine Page, taking the audience back to the Farnsworth seminary, a sanctuary for virtuous young women seeking refuge from the chaos of the Civil War. Nestled in the foggy wilderness of Virginia, the students under Miss Farnsworth's (Nicole Kidman) care lead disciplined lives, which are disrupted with the arrival of John McBurney (Colin Farrell), a wounded Union soldier.
The women's hospitality and repressed desires are stirred by the charismatic soldier, leading to a volatile mix of temptation and primal instincts. "The Beguiled" is a stylish and straightforward narrative, woven together from the nuances of male and female behavior. It presents a sexually charged Southern Gothic fairy tale that is artfully more humid than heated.
"Ride or Die" (2021)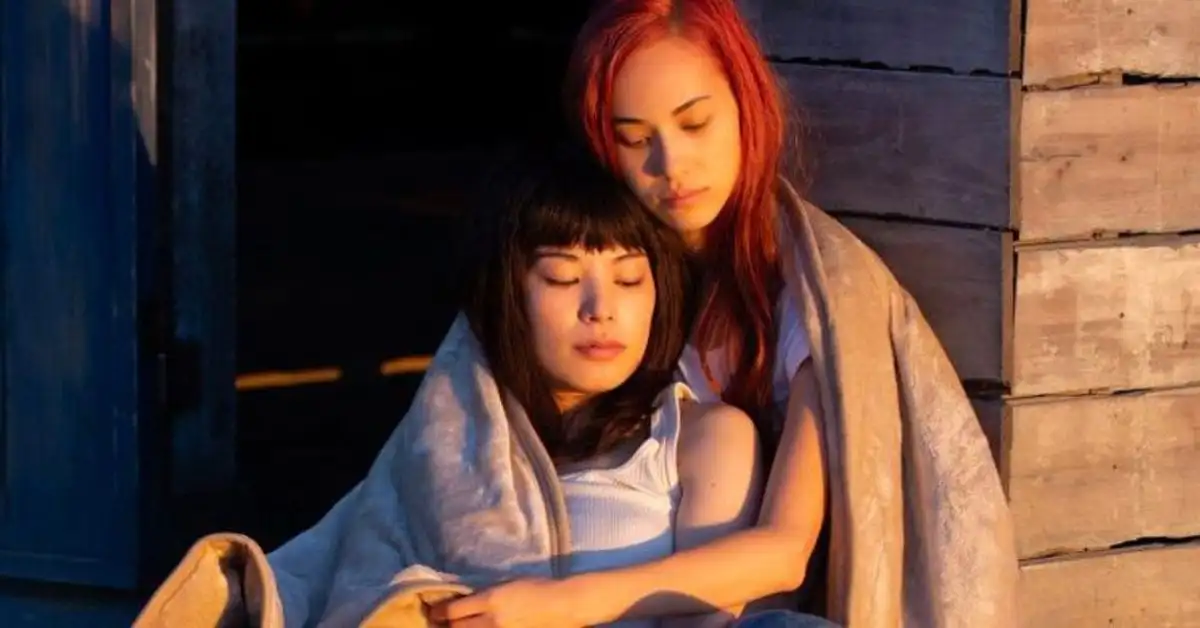 Arguably one of the most provocative films on Netflix, "Ride or Die" is an adaptation of a Japanese manga. It showcases Kiko Mizuhara as Rei, a doctor hopelessly in love with her friend Nanae, portrayed by Honami Sato. After discovering that Nanae is enduring abuse from her husband, Rei takes drastic measures by seducing and killing him.
With the main hurdle out of their way, the two women embark on a road trip, using the journey as a means to rebuild their connection and explore their emotions and physical desires. Both leading actresses are renowned in Japan, and their commitment to the daring romantic scenes in the film significantly fueled public discourse upon the film's debut.
"365 Days" (2020)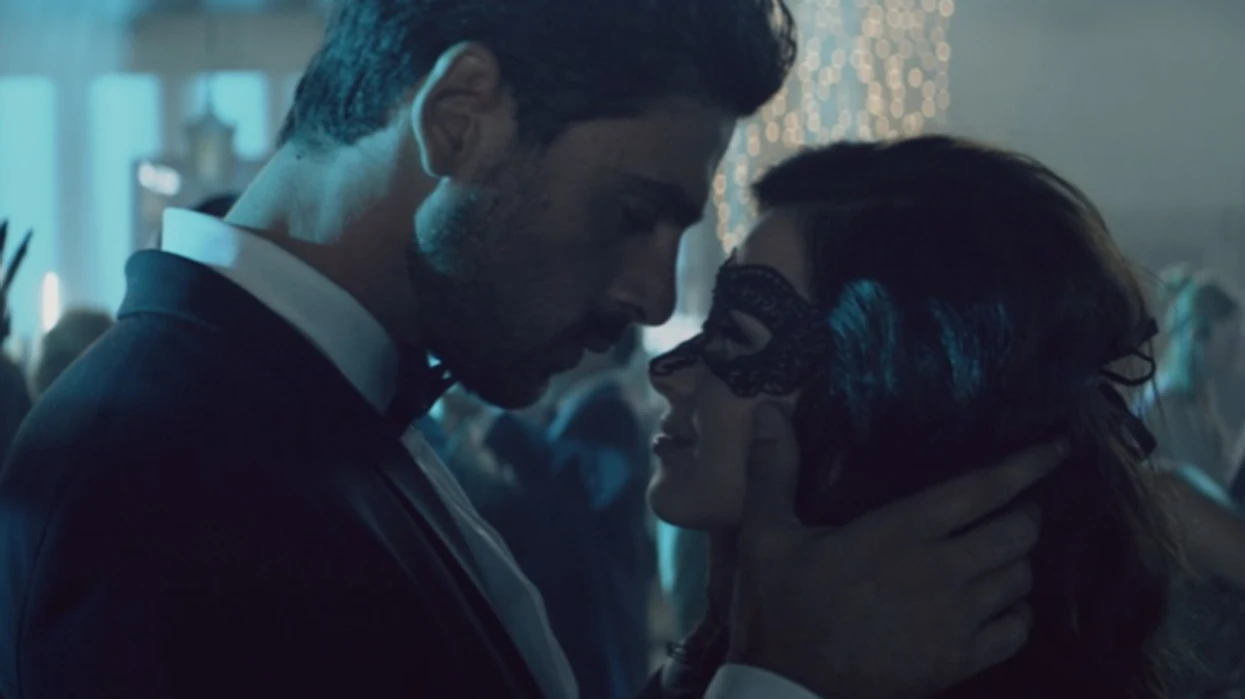 There are movies that cater to the aesthetically sophisticated tastes of the art-house crowd, and then there are films that are unabashedly lurid and aimed at satisfying the primal instincts of the viewer. The latter often find a comfortable spot on Netflix, and "365 Days", a Polish production, is a notable example. This film took the streaming world by storm, becoming a sensation among audiences with a fondness for steamy content. Imagine a peculiar fusion of "Fifty Shades of Grey," "Beauty and the Beast," "The Room," and a dose of softcore erotica – that's "365 Days" for you.
The barely-there plot, which mostly serves as a setup for the explicit sex scenes, revolves around a Sicilian mobster named Massimo (Michele Morrone). He kidnaps a young Polish woman, Laura (Anna-Maria Sieklucka), while she's vacationing and gives her exactly a year to fall for him. This controversial romance, adapted from Blanka Lipińska's book series, is teeming with cheesy dialogue, glaring sexism, and explicit scenes. However, if your heart is set on a film that prioritizes sensual excitement over substance, this one could fit the bill!
"Malcolm & Marie" (2021)
Right off the bat, it's impossible to ignore the sizzling chemistry between Zendaya and John David Washington in "Malcolm & Marie". The film knows how to exploit their attractive qualities to the fullest, drawing attention to not just their physical appeal, but also their magnetic charisma and phenomenal acting skills. The chemistry between the pair is palpable and director Sam Levinson, known for HBO's "Euphoria", wisely harnesses it to its full potential. But the allure of "Malcolm & Marie" extends beyond the obvious.
It's comparable to the allure of an intense argument with a loved one: it's passionate, potentially destructive, an emotional whirlwind, but there's a glowing sense of satisfaction in the reconciliation that follows. The experience can be draining, and the balance between the exhausting and the erotic can vary from viewer to viewer. However, one thing is certain: Levinson is deeply intrigued by the darker aspects of human attraction. While "Malcolm & Marie" may not be as explicit as some of his previous works, it pulses with a distinct current of seduction and sensuality.
"Berlin Syndrome" (2017)
"Berlin Syndrome" is a film that manages to traverse a perilously sharp edge, seamlessly blending elements of horror and drama with an unsettling tale of a woman's captivity and torment at the hands of a seemingly charismatic man. However, the movie is also an accomplished erotic thriller, reliant on the explosive chemistry between its protagonists, providing a raw, unfiltered glimpse into their passionate love story, all without feeling exploitative. The film cleverly employs the subtle erotic tension between the characters to amplify the chilling reality of a frightening survival narrative.
In the spotlight is Teresa Palmer, who takes on the role of Clare Havel, a young Australian photojournalist taking a vacation in Berlin. Clare is fully embracing the dream-like quality of her journey, soaking up the beauty of the city, and perhaps, just perhaps, succumbing to the charms of a dashing local named Andi (Max Riemelt). A whirlwind romance ensues, which takes a shocking turn when Clare wakes up to find herself locked in Andi's apartment.
Slowly, the horrifying truth dawns on her: Andi has no plans of ever letting her out. This is the starting point of "Berlin Syndrome," a nerve-wracking thriller by Cate Shortland. The film meticulously details the intricate stages of Clare and Andi's blossoming relationship and the chilling imprisonment that follows. It paints a vivid picture of psychological horror and the remarkable endurance of the human spirit in desperate times.
"Cam" (2018)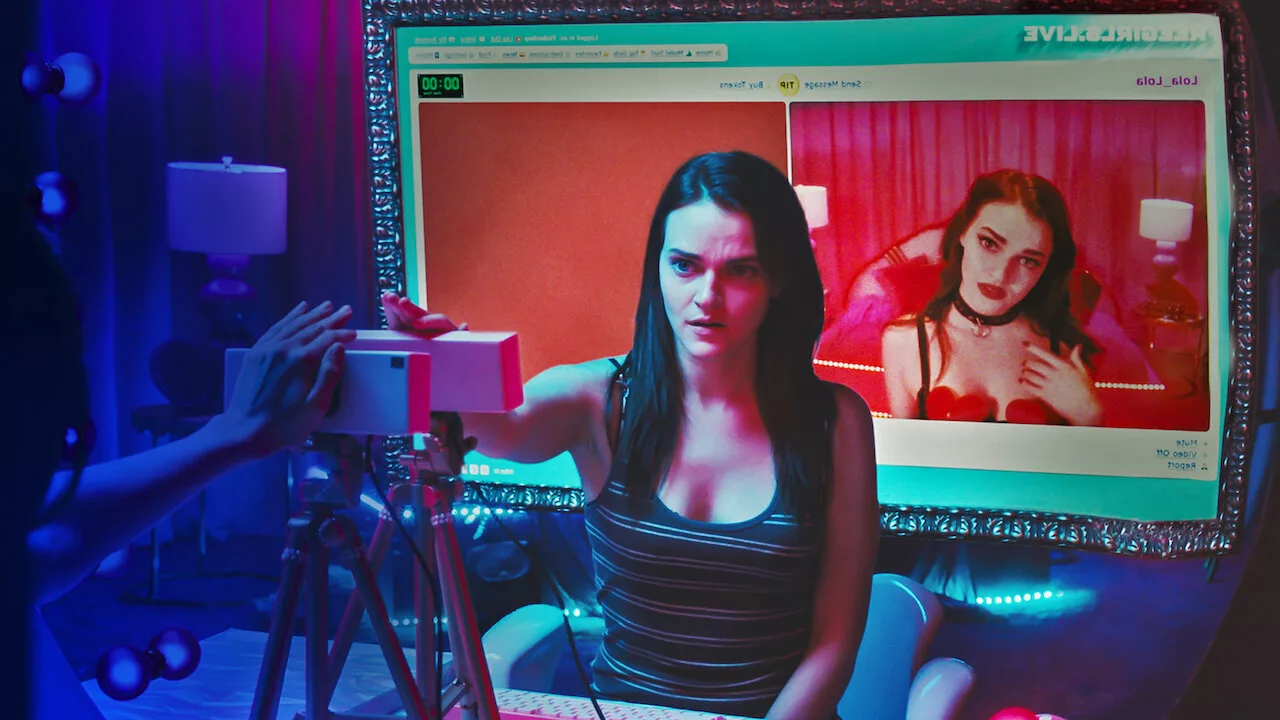 Should your tastes lean towards the mysteriously seductive and technology-driven thrillers, "Cam" might be just what you're looking for. Madeline Brewer stars as Alice, a camgirl who finds herself unable to access her accounts, her identity seemingly stolen by an entity, possibly non-human, capable of replicating her to a tee. The plot thickens when she watches helplessly as her doppelganger carries out a live performance online.
Penned by former camgirl Isa Mazzei (who also authored a riveting autobiography, aptly titled "Camgirl"), "Cam" offers an insightful portrayal of sex work. The film neither belittles nor condemns its characters; instead, it underscores the inherent risks of online exposure. Drawing from Mazzei's personal experiences, "Cam" injects an extra layer of realism into its thrill factor. It resonates with anyone who spends a significant chunk of their life online, delving into the fluid nature of digital identities and how they can be manipulated against you.
But this list is not about the best psychological thrillers on Netflix; it's about the sexiest. And "Cam" certainly hits the mark in that department, and it does so in an unexpectedly non-exploitative way. Alice, portrayed as a driven entrepreneur, is determined to climb the ranks of popular camgirls. That means she takes her performances seriously, which, given the nature of her profession, translates to extremely alluring shows.
"Ibiza: Love Drunk" (2018)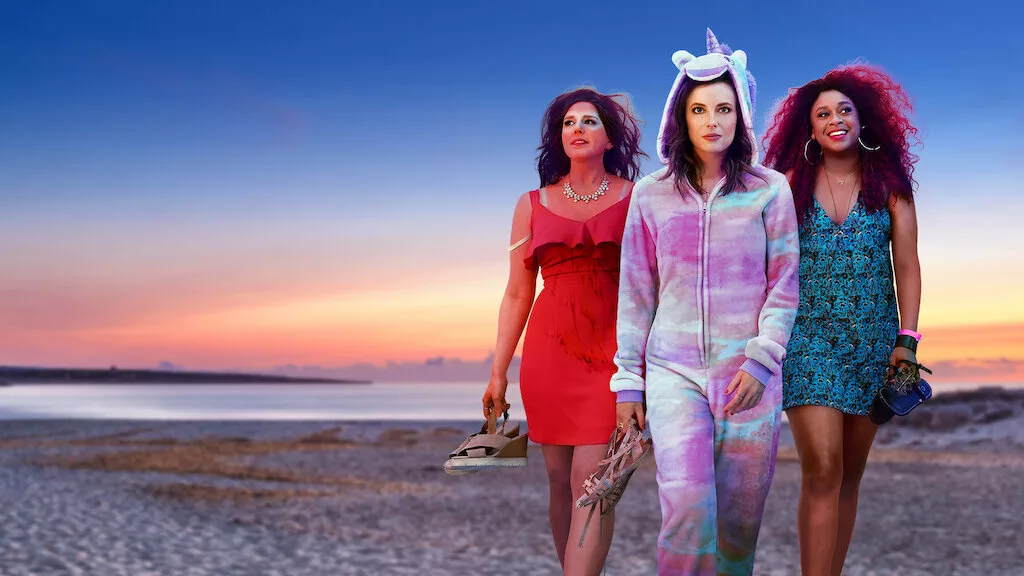 Even though "Ibiza: Love Drunk" may not be universally recognized as a contemporary masterpiece, this unconventional comedy possesses one uncontestable attribute: the irresistible chemistry between its lead actors. For those admirers of the series "Bodyguard" who are yearning for a dose of Richard Madden, this movie could be your next stop. That being said, if you're not one to overlook a less than stellar hairdo, you might want to continue your search elsewhere.
The film's spotlight is on Gillian Jacobs, who portrays Harper, an ambitious young professional embarking on her inaugural overseas business trip. However, when her best friends decide to tag along, Harper decides to veer off her professional path to indulge in a whirlwind romance with an attractive DJ. Although "Ibiza: Love Drunk" performs moderately as a chaotic, journey-based comedy, the endearing spark between Jacobs and Madden shines through, making for an effortless and enjoyable viewing experience filled with hints of romance and seductiveness. Their on-screen moments provide a charming mix of light-hearted romance and subtle eroticism, offering an easy and refreshing watch.