House of the Dragon fans are in for a slightly different viewing experience as the highly anticipated fantasy drama's second season rolls around. This time, the creators decided to condense the season, comprising eight episodes instead of the customary ten.
This choice left many wondering about the rationale behind this change, and director Clare Kilner offered valuable insights that shed light on the decision.
When probed about the reasoning behind the reduction, Kilner took a moment to explain the creative dynamics at play. "There are eight wonderful episodes with so much happening in every episode, and we have trouble, at times, bringing them down to one hour," Kilner shared candidly with The Hollywood Reporter.
She revealed that showrunner Ryan Condal played a significant role in shaping this decision. By opting for a shorter episode count, Condal aimed to ensure that each installment opens with an impactful introduction and concludes with a compelling ending. These episodes promise to be densely packed with emotional crescendos and visually stunning moments that will captivate audiences.
Building Upon Martin's Rich Narrative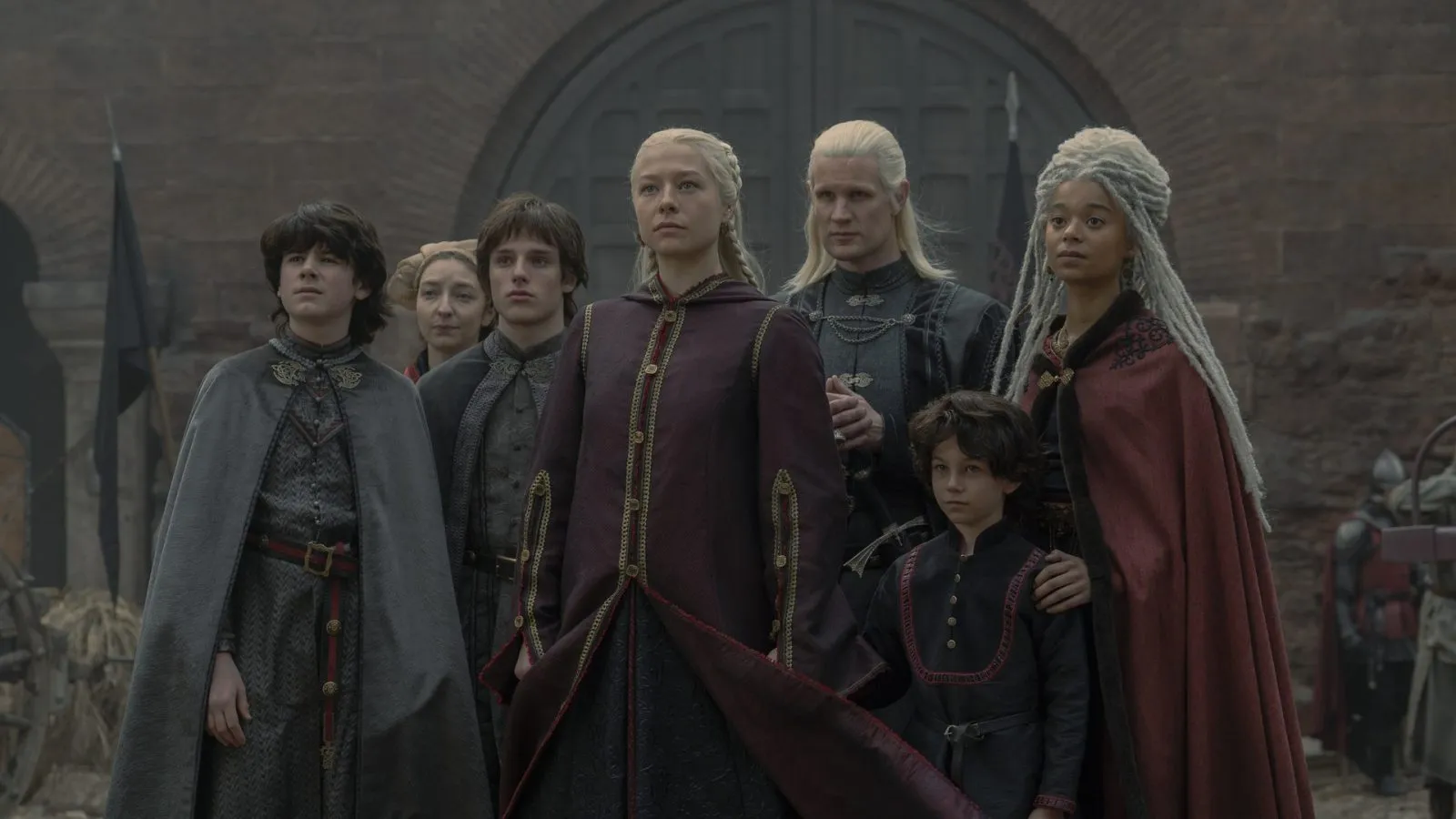 House of the Dragon draws inspiration from George R.R. Martin's "Fire & Blood," a captivating book chronicling the epic tale of House Targaryen. Set nearly two centuries before the Game of Thrones saga, the series delves into the enthralling civil war, famously known as the 'Dance of the Dragons,' which embroiled Rhaenyra Targaryen and Alicent Hightower in a heated conflict.
While Martin had previously expressed the need for four full seasons, each consisting of ten episodes, to faithfully portray the Dance of the Dragons, the adaptation's creative team has taken a different approach.
The production of House of the Dragon Season 2 faced its fair share of obstacles, including writers' and actors' strikes in Hollywood. However, the determination of the UK-centric cast prevailed, as they stood outside the jurisdiction of SAG regulations.
The writers had already prepared the episodes before production commenced, a fortunate turn of events given the Writers Guild of America's industrial action. This situation may pose challenges for potential rewrites and reshoots, now more complicated without writers on set.
Anticipating the Unveiling
With these intriguing insights, fans of House of the Dragon have much to ponder as they await the release of Season 2. The delicate balance of compact episodes and compelling narratives promises a fresh perspective on the enthralling world of House Targaryen.
As the anticipation builds, viewers can look forward to immersing themselves in a world filled with political intrigue, familial conflict, and breathtaking visuals.
House of the Dragon's second season is currently scheduled for release in 2024, adding to the mounting excitement that continues to surround this captivating fantasy saga.