For over 30 years, Ryu's focused discipline and iconic white gi have captivated players, defining him as the quintessential entry point for newcomers to Street Fighter. However, with the arrival of Street Fighter 6 and its diverse new roster, players now have an extensive menu of options when selecting their first fighter.
While Ryu remains an excellent choice to grasp fundamentals, the expanded selection of beginner-friendly characters presents an exciting opportunity to experience radically different playstyles as your introduction to Street Fighter lore. Whether you favor fooling opponents with deception, dominating with grappling might, or keeping them at bay with agile kicks, Street Fighter 6 has a novice-friendly fighter tailored to your preferences.
Join us as we highlight 13 of the best characters to provide a gentle, welcoming initiation to the timeless magic of Street Fighter. For each recommendation, we'll explore key traits that make them ideal for new players – from simple commands to versatile toolsets. Read on to discover your perfect starting character and begin your journey on the path of martial mastery!
Manon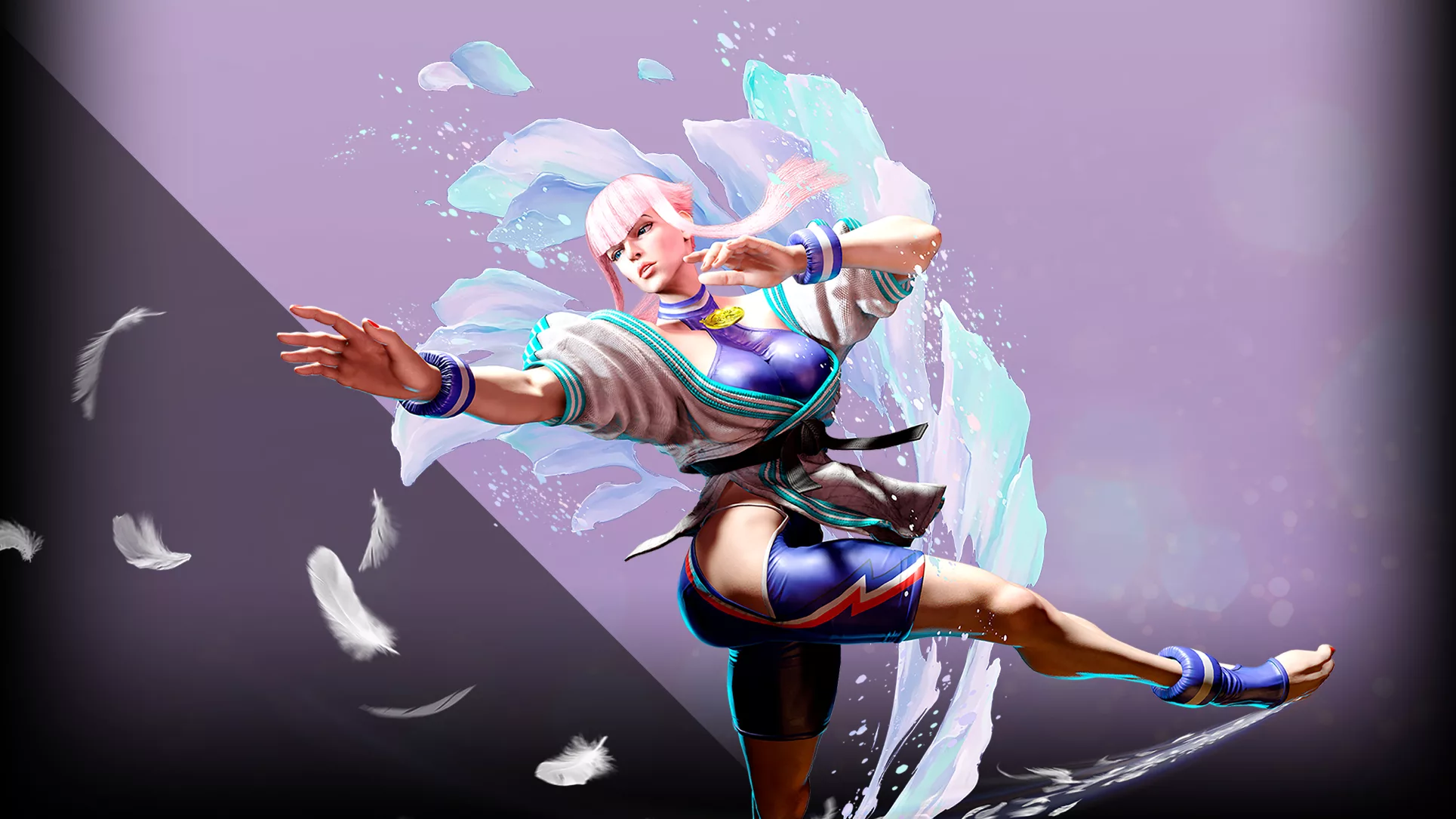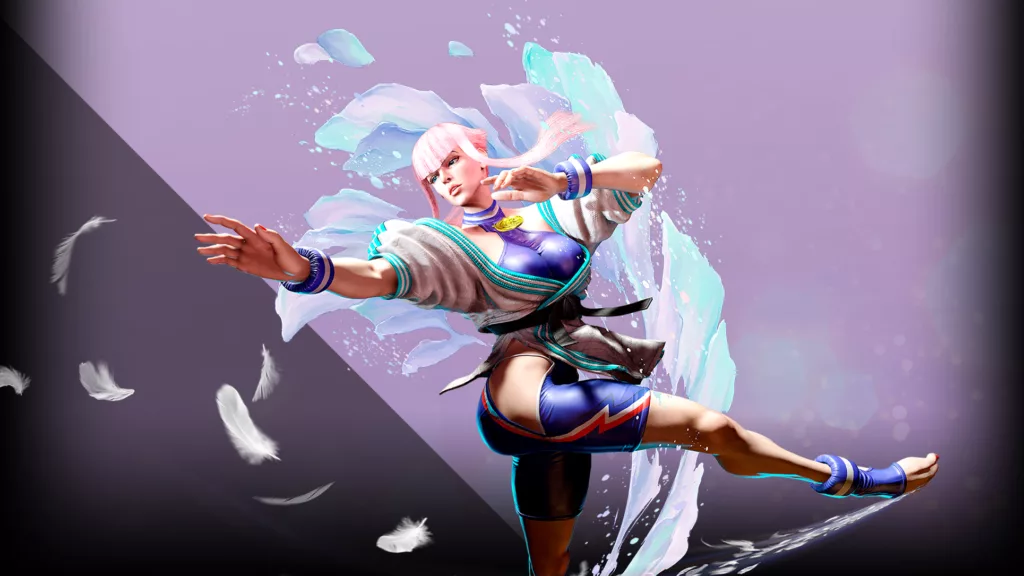 For those who are looking to dip their toes into the exciting world of grappler-style characters without the overwhelming commitment that more complex characters like Zangief require, Manon serves as an excellent entry point. One of the key distinguishing features of Manon is that she has a significantly fewer number of Special commands compared to the majority of the character roster. As a result, this substantially reduces the mental load required to memorize her various capabilities.
Additionally, Manon's move set does include command grabs, however, the rest of her abilities are versatile and straightforward to implement. This blend of simplicity and versatility make her a welcoming choice for beginners.
What truly sets Manon apart is her unique Medals system. This system provides an alternative to executing lengthier combos by giving players the option to opt for more command grabs. These grabs guarantee a steady accumulation of damage throughout the game. So, where another character might require to seize an opportunity with an elaborate combo to capitalize on a punish, Manon offers a simpler alternative – she can just opt for the Manège Doré.
Juri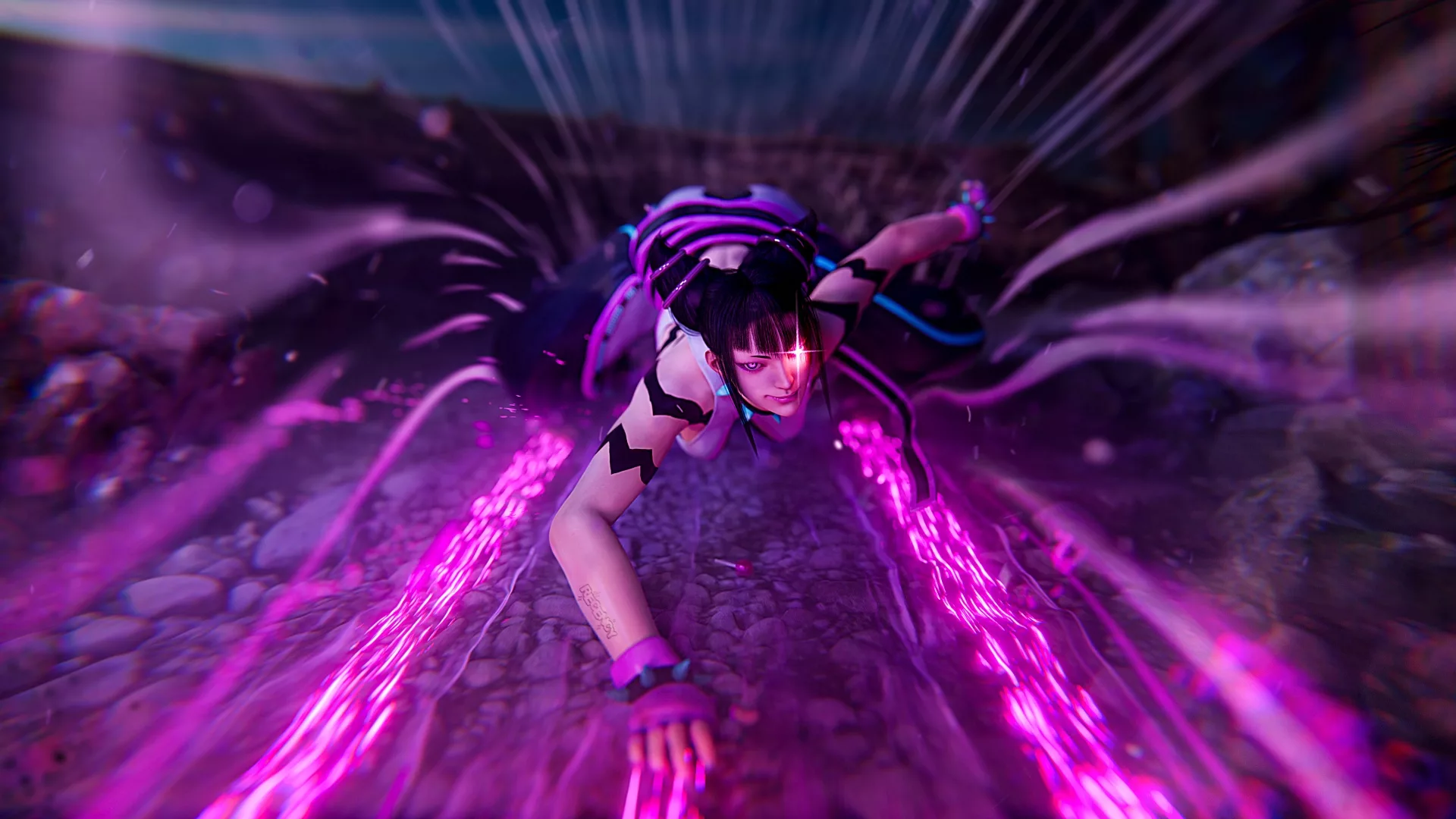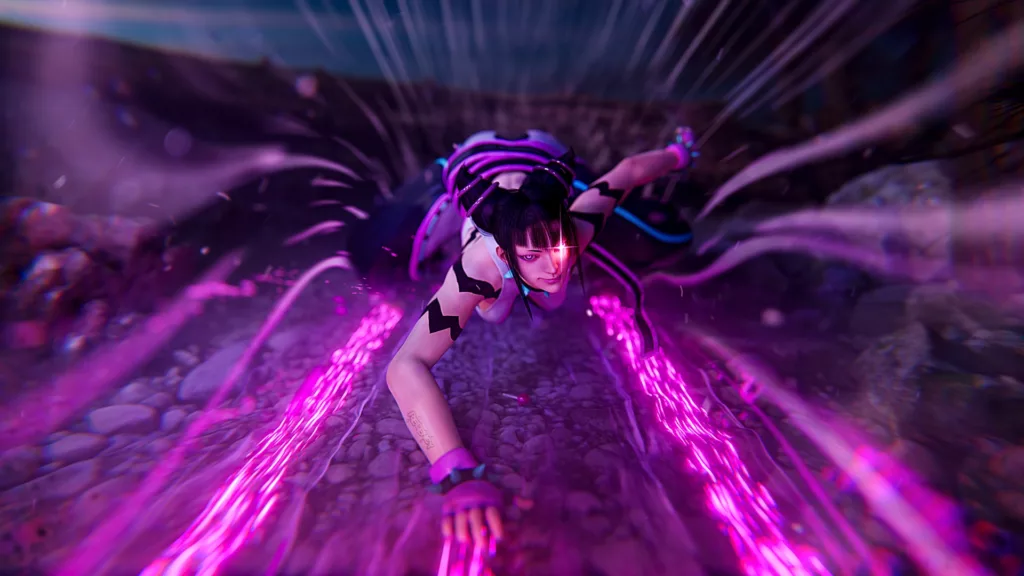 With a knack for relishing in her opponent's discomfort, Juri boasts an uncanny ability to keep her enemies precisely where she desires. Her towering stature lends to her powerful leg-driven moveset, ensuring that her normal attacks command an exceptional range. In addition, her impressive mobility makes her a formidable force, capable of effortlessly transitioning from a full-screen distance to close-quarters combat.
Juri's Saihasho projectile is deliberately slow-paced and hits low, providing Juri the perfect opportunity to trail it and initiate her pressure, forcing her opponents into a guessing game of high or low blocks. This strategy is further complemented by her Ankensatsu, a jumping axe kick that delivers an overhead hit and can be incorporated into combos along with her Go Ohsatsu, a high-impact roundhouse kick that marks the end of combos. In a situation where Juri finds herself under pressure, her Tensenrin, a rapid anti-air move, is the perfect tool to ward off her opponents. If the opponents are overly fond of aerial maneuvers, her Shiku-sen divekick is swift enough to give them a second thought.
Juri's iconic special move, Fuhajin, adds another layer to her threatening persona. This move can be used to amplify her other moves using 'Fuha stocks', which can be accumulated to increase the speed and power of moves like Saihasho and Ankensatsu, making Juri even more menacing. Her Level 2 Super Art, known as Feng Shui Engine, is unique in that it allows Juri to cancel ordinary moves into stronger ones that she wouldn't be able to otherwise, thus transforming even a single light attack into a devastating hit for the opponent. With such a varied set of moves, Juri is the ideal choice for players seeking a touch of versatility in their gameplay and those who relish in instilling fear in their adversaries.
Kimberly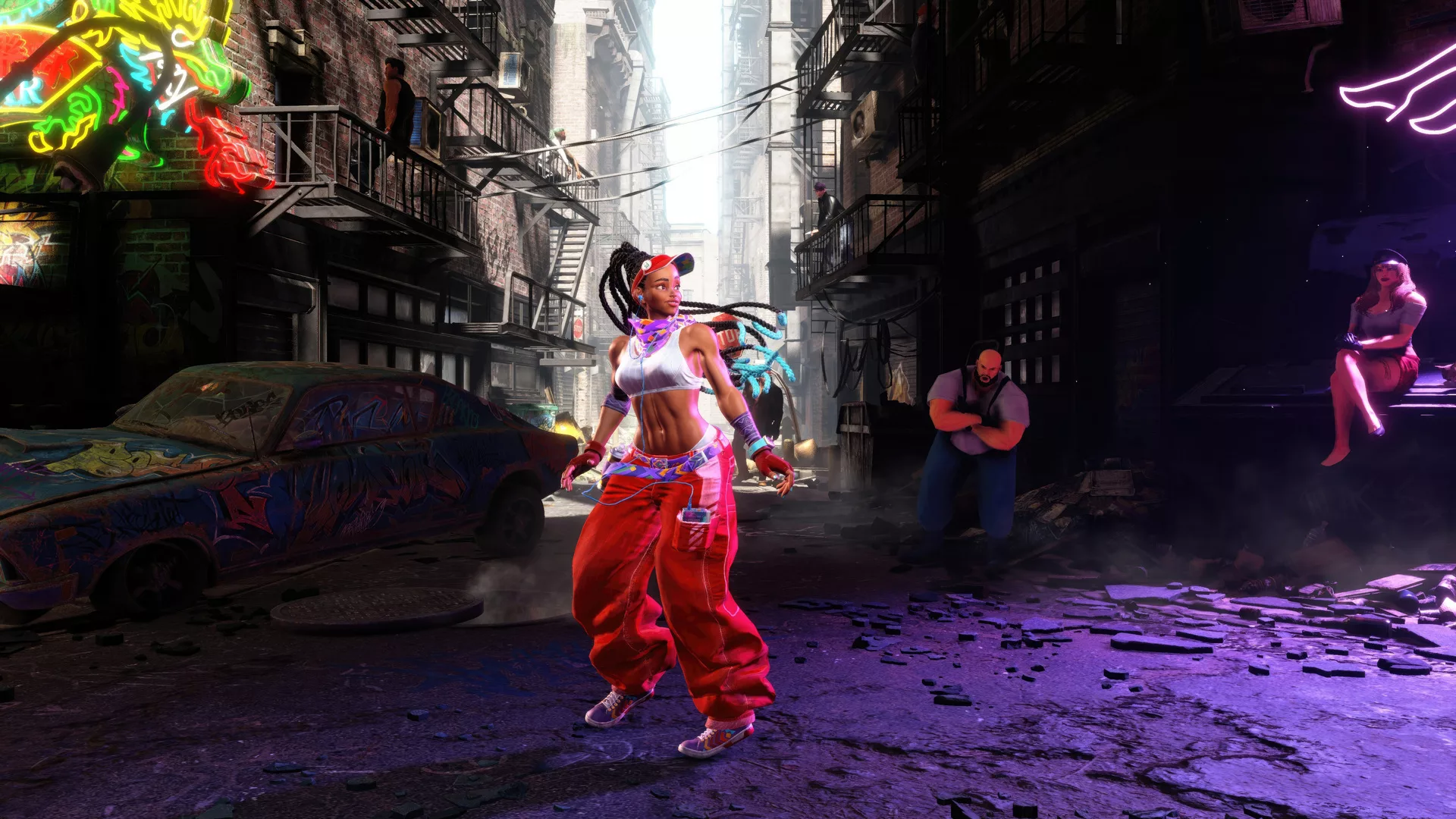 Kimberly, a refreshing addition to the cast of Street Fighter 6, shines through as an exceptionally adaptable character. Her playstyle embodies flexibility, allowing you to effortlessly switch up your tactics on the fly. This ability to constantly change gears disrupts your opponent's flow, negating any momentum they may have gathered throughout the fight.
Furthermore, Kimberly's character design is user-friendly, making her a fantastic choice for newcomers. Her easy-to-learn mechanics serve as an inviting platform for beginners to understand the fundamental elements they might wish to experiment with using other characters in the game. If you're searching for a character similar to Kimberly but wish for a greater challenge, then JP fits the bill, albeit with a steeper learning curve.
Zangief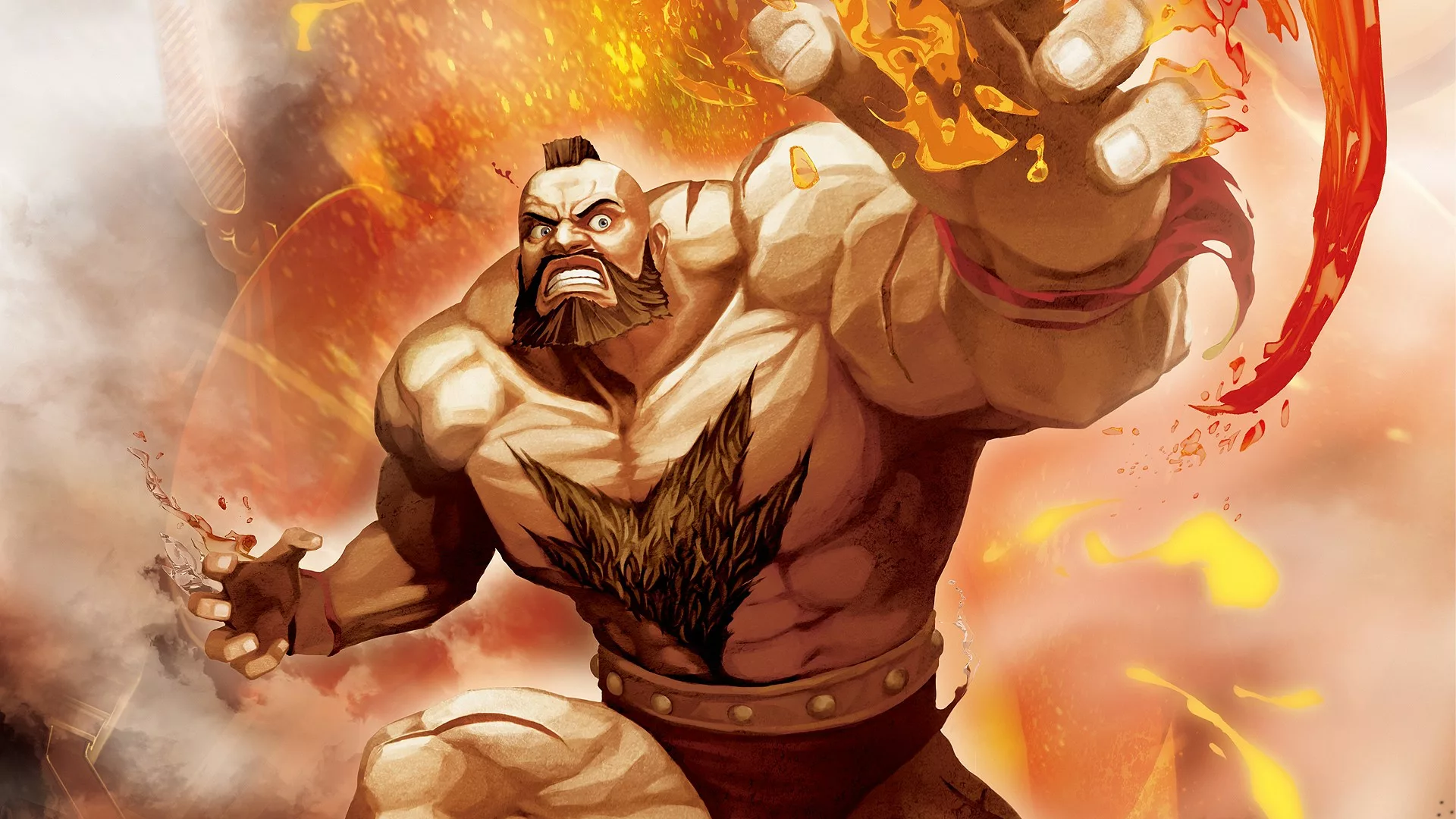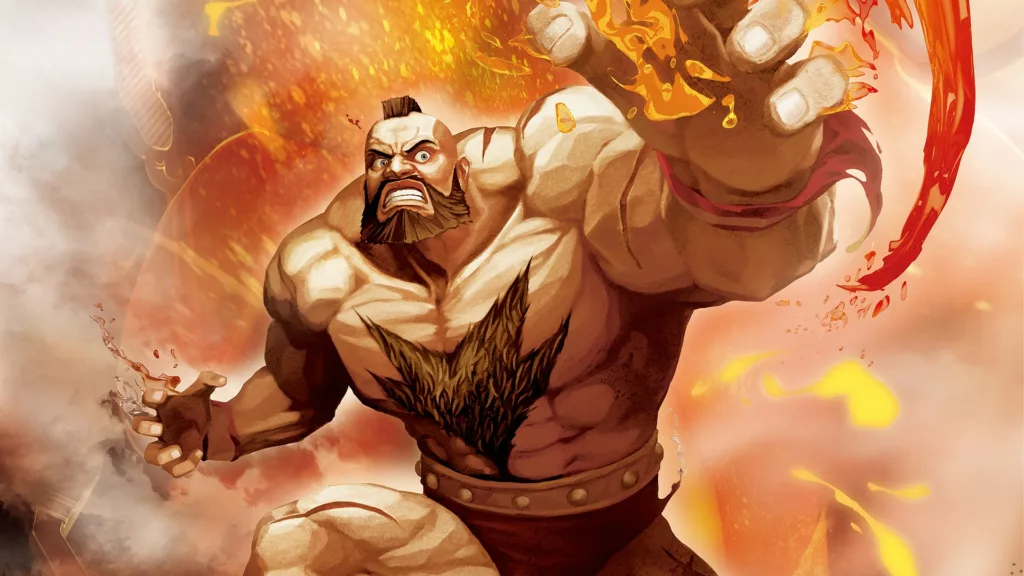 The inclusion of Zangief in this list might raise eyebrows due to his reputation as a challenging character to master. However, there's a strategic reason for this. To effectively counter Zangief, one must first understand his strengths and weaknesses, his tactics and techniques. You can expect to face other players employing Zangief, and knowing his playstyle inside and out will equip you with the knowledge to anticipate their strategies.
Playing as the characters listed in this guide will provide a solid foundation for understanding the game's mechanics, but squaring off against Zangief is a whole new level of complexity. Once you feel confident with the basics and wish to delve deeper into the game's strategies, you should definitely give Zangief and Manon a try. Even if these characters don't resonate with your preferred style of play, the experience will undoubtedly enrich your understanding of how to tackle them when they inevitably appear on the other side of the fight.
Lily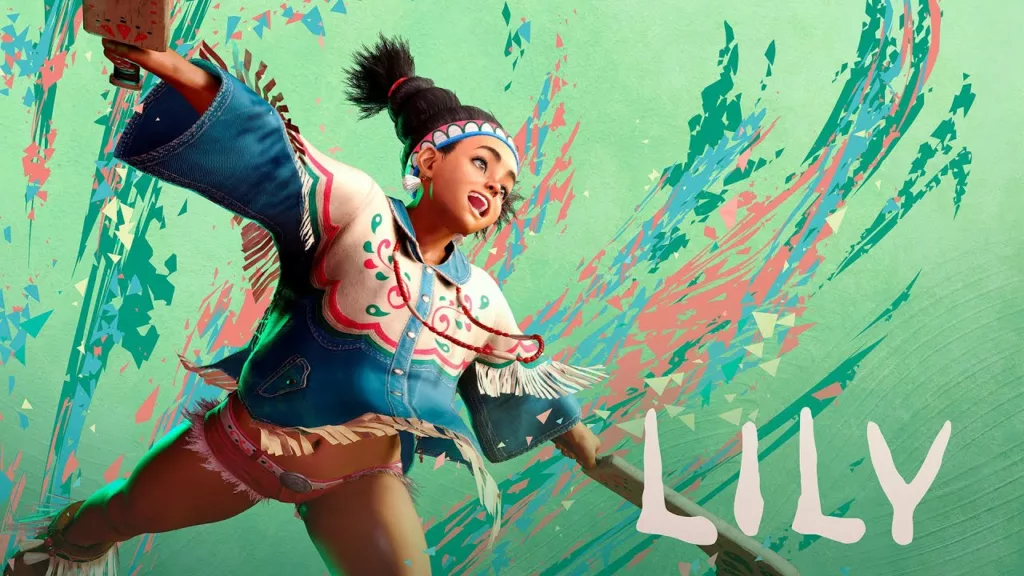 Introduced for the first time in Street Fighter 6, Lily has quickly gained attention due to her surprisingly extended reach, thanks to the clubs she brandishes. When this reach is combined with her nimble movements and lightning-fast speed, you're empowered to harness her move set with swift precision, effectively parrying incoming attacks—if your timing is spot on, that is. While she does demand a bit more accuracy when it comes to unleashing brutal attacks, her impressive range allows for a substantial margin of error.
Despite her advantages, it's important to note that Lily doesn't have a projectile move in her arsenal. This means you'll have to be at ease getting within mid to close range of your opponents to launch successful attacks. However, this shortcoming is balanced out by her potent grab move and some formidable Super Arts like Breezing Hawk. These moves allow you to push back your opponents, creating optimal space to leverage her hitbox and dominate the battlefield.
Luke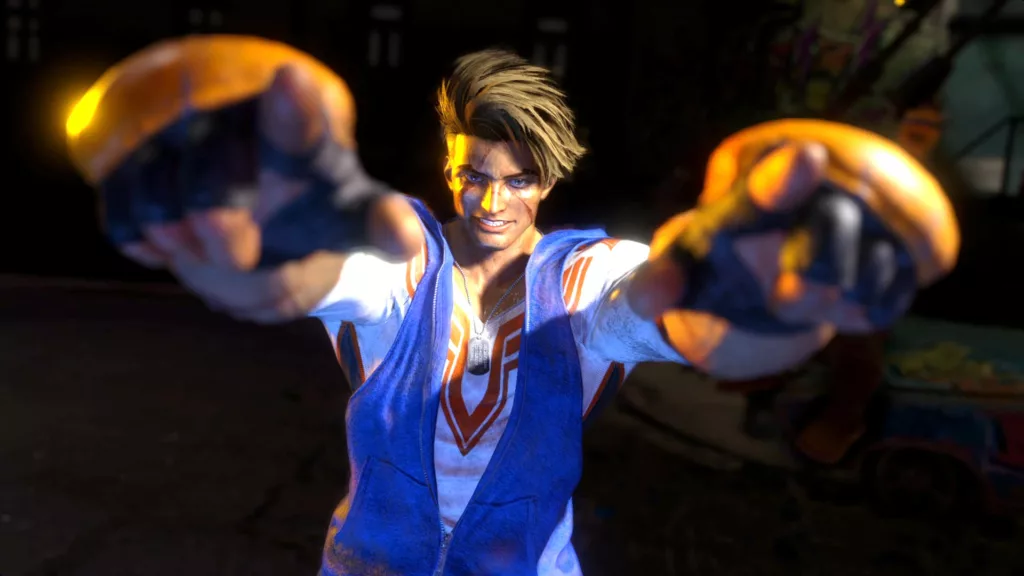 Making his entrance as the fresh face of the Street Fighter franchise, Luke's allure lies in his effortless cool demeanor and unwavering self-confidence. The design of his character and moveset is clearly aimed at captivating the interest of new players. A unique trait of Luke's normal moves is that they propel him forward, helping him close the distance and engage his adversary swiftly.
Among his special moves, you'll find Sandblast, a speedy fireball attack, and Rising Uppercut, an anti-air strike. These moves are especially helpful for newcomers as they provide insights into poking enemies from afar and fending off airborne attacks. His Level 1 Super Art, Vulcan Blast, is a versatile tool that can be used to wrap up juggle combos originating from light or OD Flash Knuckle and for penalizing careless fireball throws from the opponent, even from across the screen.
Luke's emblematic special move, Flash Knuckle, stands out due to its three distinct versions that depend on the punch's intensity and can be powered up by holding down the button for increased damage. The unique characteristics of these different Flash Knuckles, and their intuitive incorporation into combos—light Flash Knuckle following light attacks, medium Flash Knuckle dovetailing with medium attacks, and so on—help players quickly understand the dynamics of Street Fighter's combo system. Thus, choosing Luke as your fighter allows for a smooth and swift grasp of the game's combo mechanisms.
Guile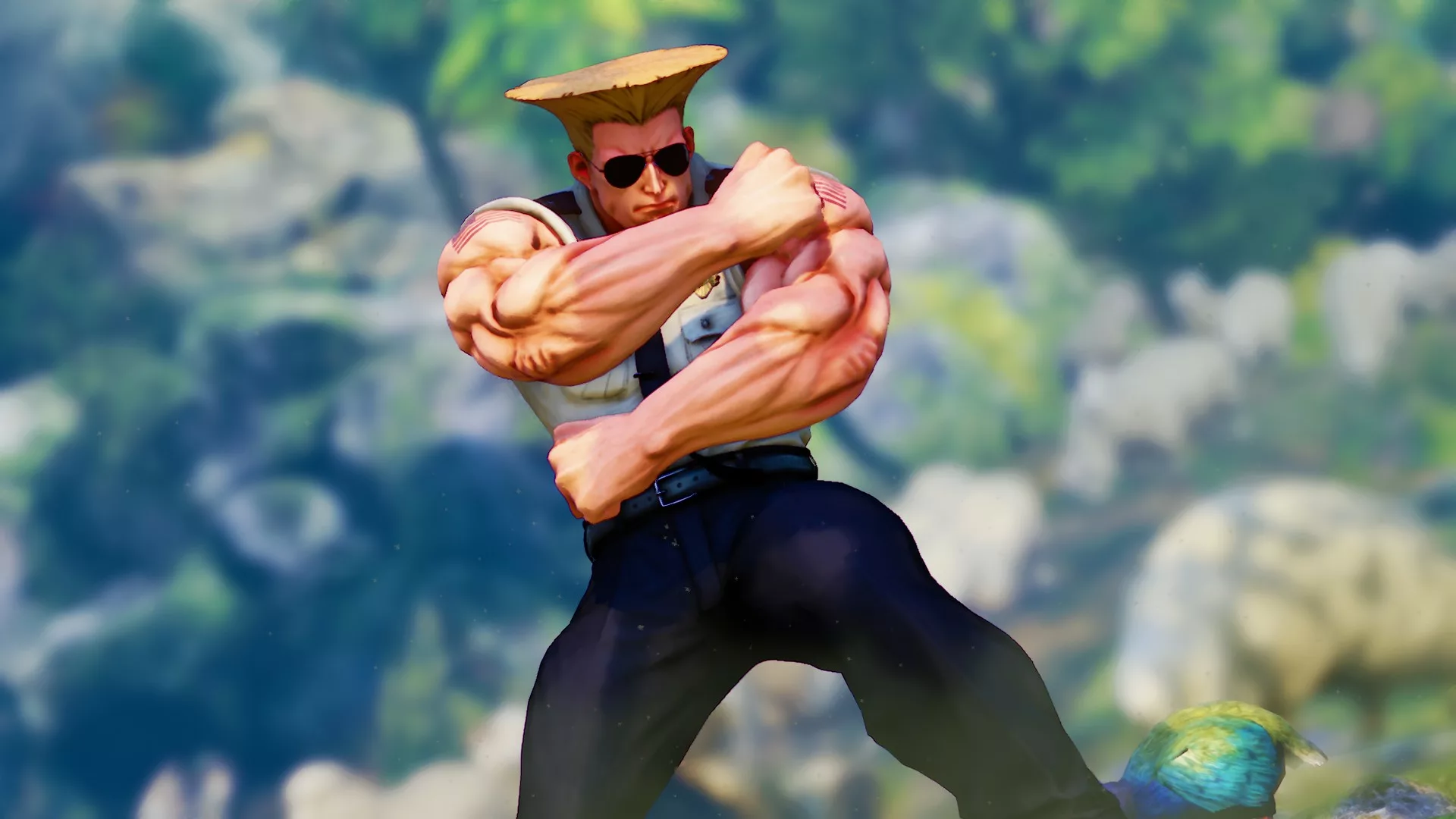 While our earlier recommendations have primarily focused on characters with uncomplicated inputs, the so-called "charge characters" like Guile might appear more intimidating for newcomers. The mechanics of these characters involve holding down a specific direction before quickly shifting to the opposite to execute their moves. This gameplay mechanic could seem a bit complex initially, but like any other skill, it becomes second nature with a good amount of dedicated practice. So, why is Guile on our recommendation list? The answer is simple. If you're looking to experiment with the charge character playstyle, Guile is probably the most approachable option.
Guile's strategy is refreshingly straightforward. He chips away at his opponents' defenses using his Sonic Boom and Sonic Blade projectiles, and when needed, he has the powerful Somersault Kick to send aggressors packing. All in all, Guile provides a direct and intuitive path for learning how to master charge commands, without entangling you in a complicated gameplay labyrinth.
Cammy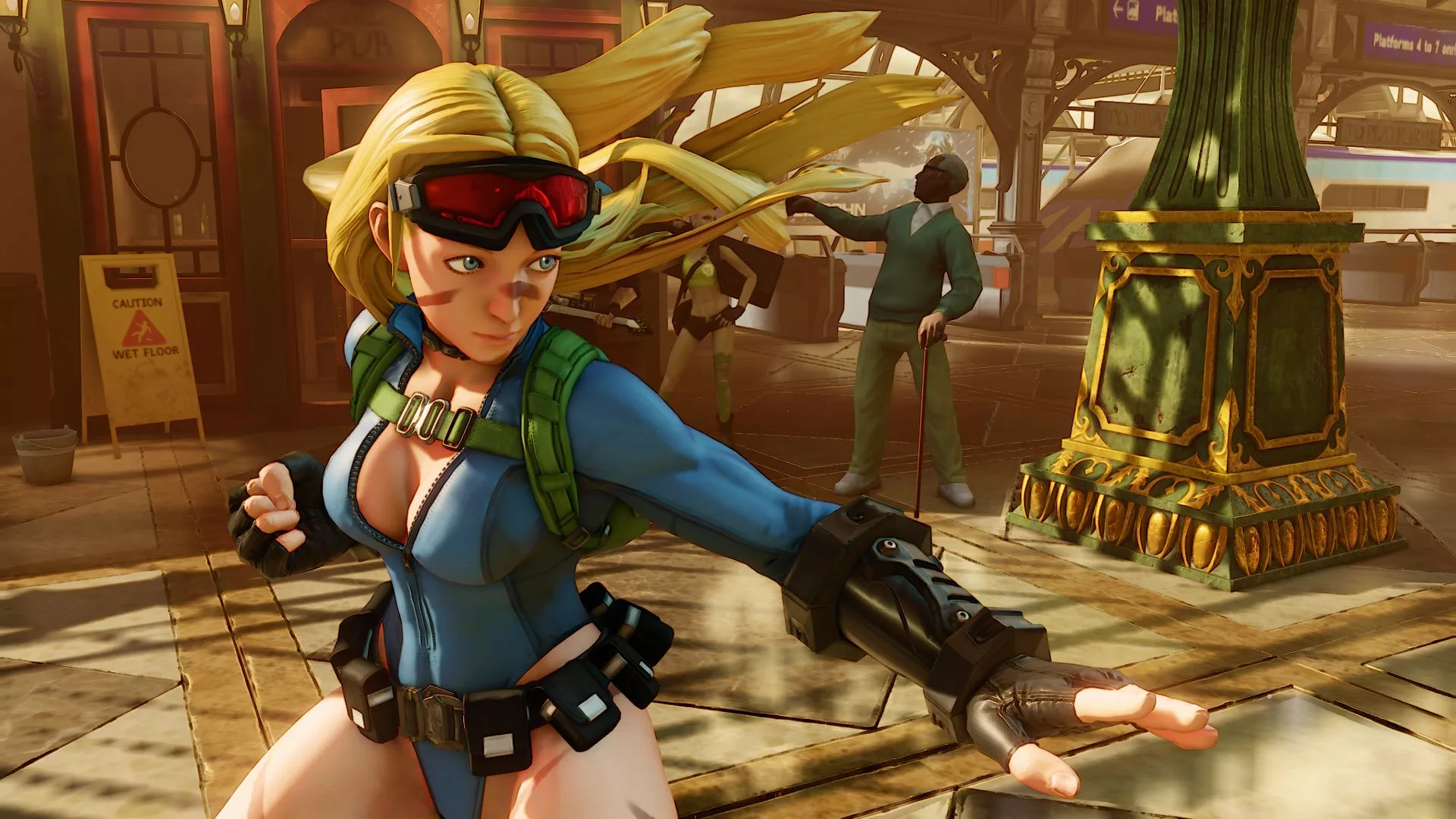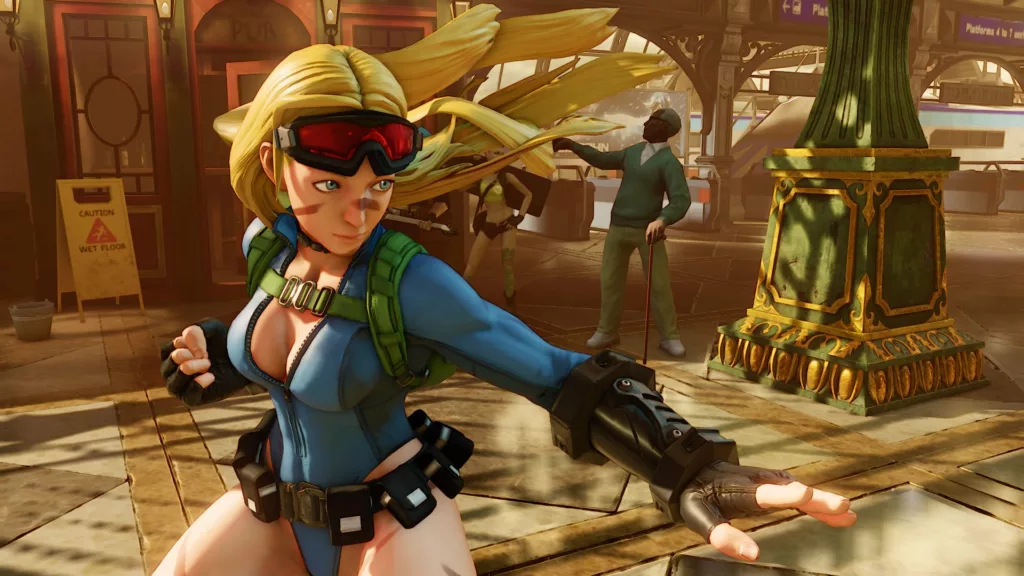 Cammy, a character who has endeared herself to the franchise's fanbase over the years, is renowned for her long, powerful legs that give her an edge in combat. They allow you to maintain just enough distance to avoid close-range combo attacks. Although she, along with the next three characters we'll mention, may not be the most beginner-friendly options, they're still worthwhile considerations for novice players.
To clarify, the first five characters on our list can be thought of as your guide for "who to try out once I've nailed down the game's mechanics". Cammy is particularly useful for understanding how to handle situations when an opponent tries to control your movement and restrict you from getting too close. By using Cammy, you can learn how to identify and counter such tactics effectively.
Blanka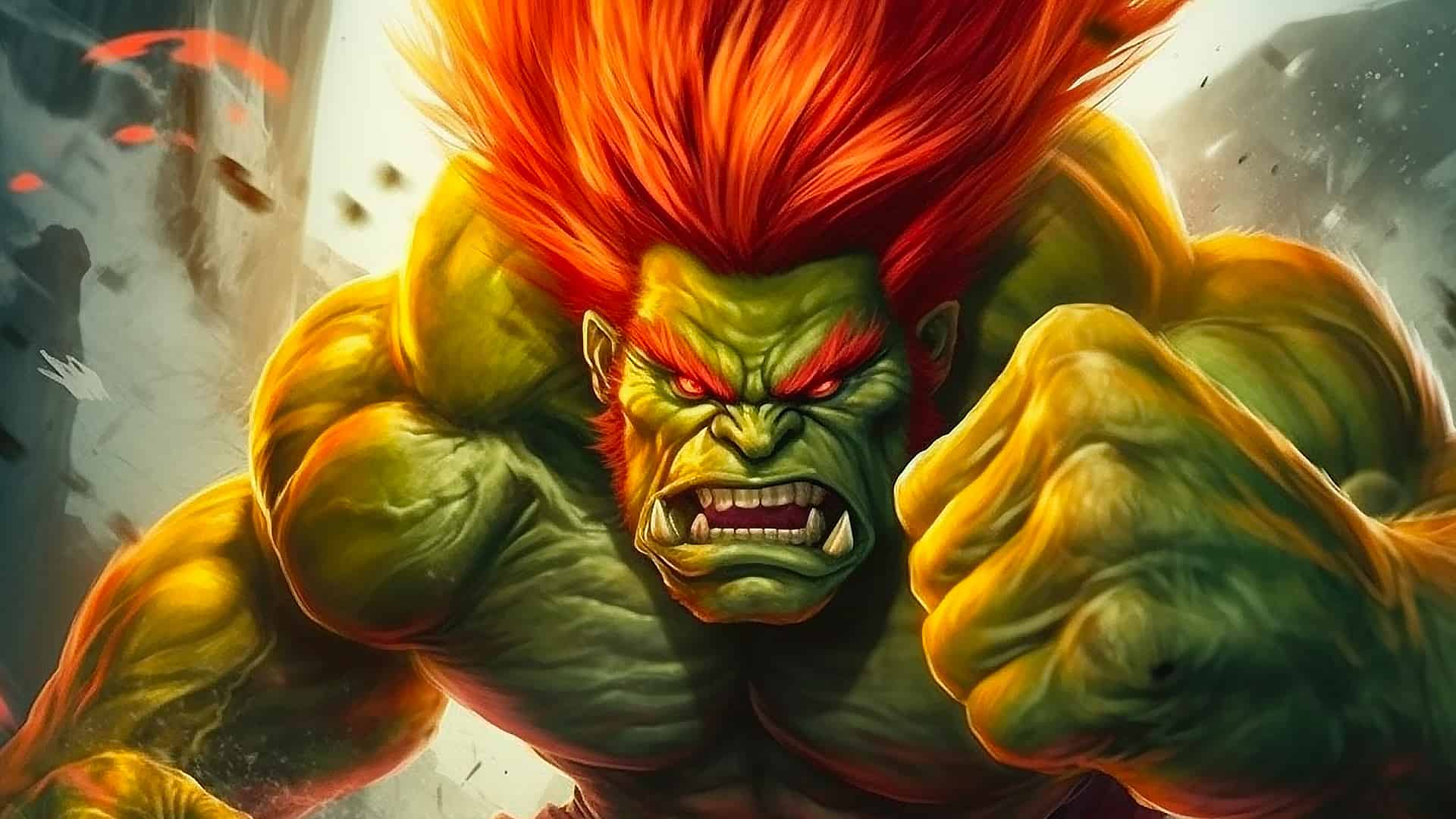 Hailing from Brazil, the monstrous Blanka is renowned as one of the most vexing characters to go up against in Street Fighter 6, making him a prime choice for beginners looking to secure victories with relative ease. Central to Blanka's strategy is his Rolling Attack and Backstep Rolling Attack. These moves catapult him across the screen at high speed, and they're safe to execute even when blocked. These rolling attacks serve a dual purpose: chipping away at the opponent's health when they hit, which is quite probable given the swift execution of these moves, and pressuring the opponent with the constant threat of a quick assault.
In addition, Blanka's new special move, the Blanka-Chan Doll, adds another layer to his tactical approach. This move involves dropping a doll on the battlefield that slowly advances towards the adversary. The mere presence of this doll escalates the mental pressure on the opponent as they have yet another factor to consider, making them more susceptible to Rolling Attacks or Wild Hunt command grabs. But the doll isn't just a distraction. When powered up by Blanka's Electric Thunder special move, it becomes electrified, dealing more hits and moving at an increased pace. This modification allows Blanka to pressure the opponent simultaneously with the doll and his own offensive maneuvers, making him a formidable character on the battlefield.
Ken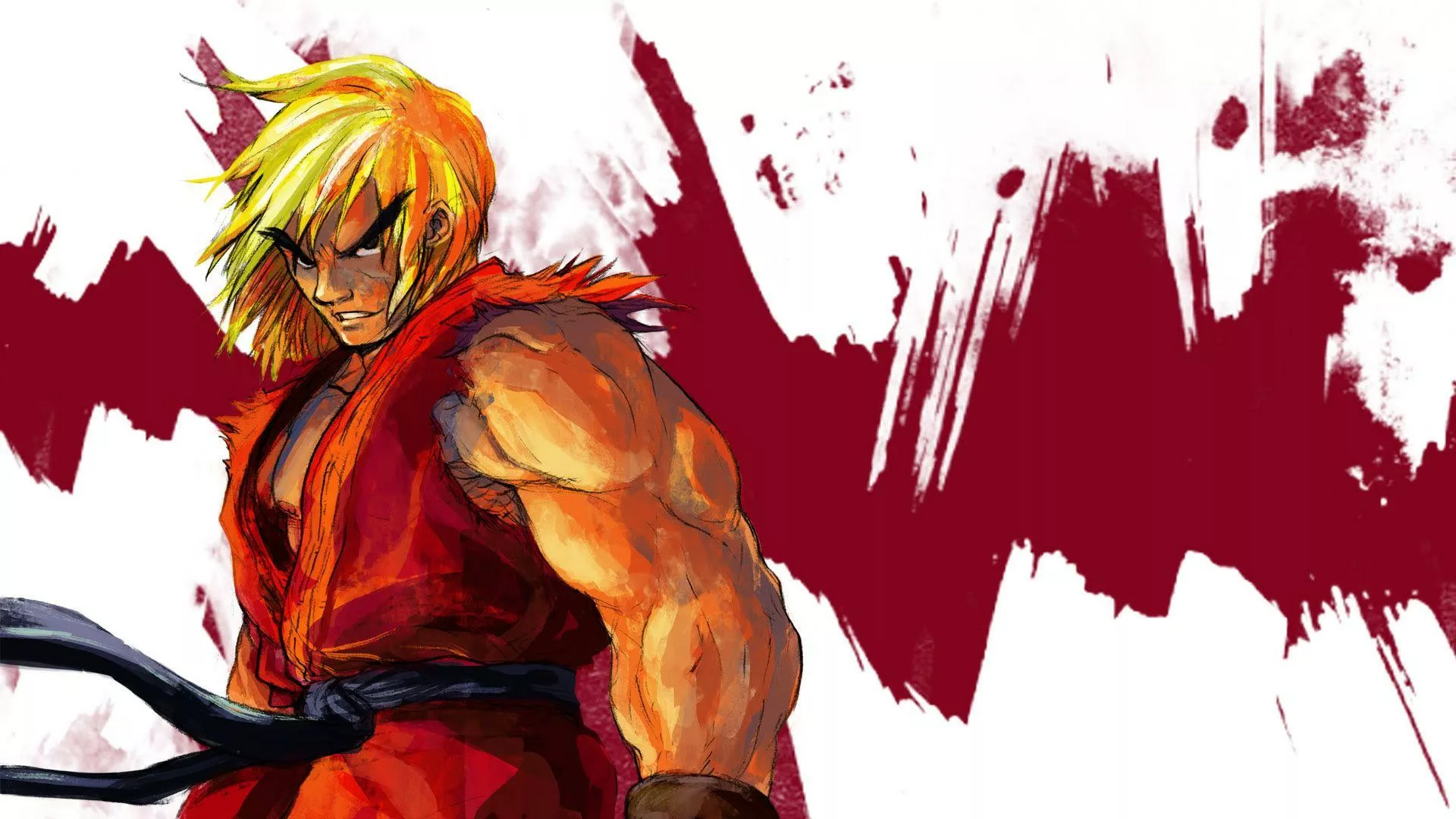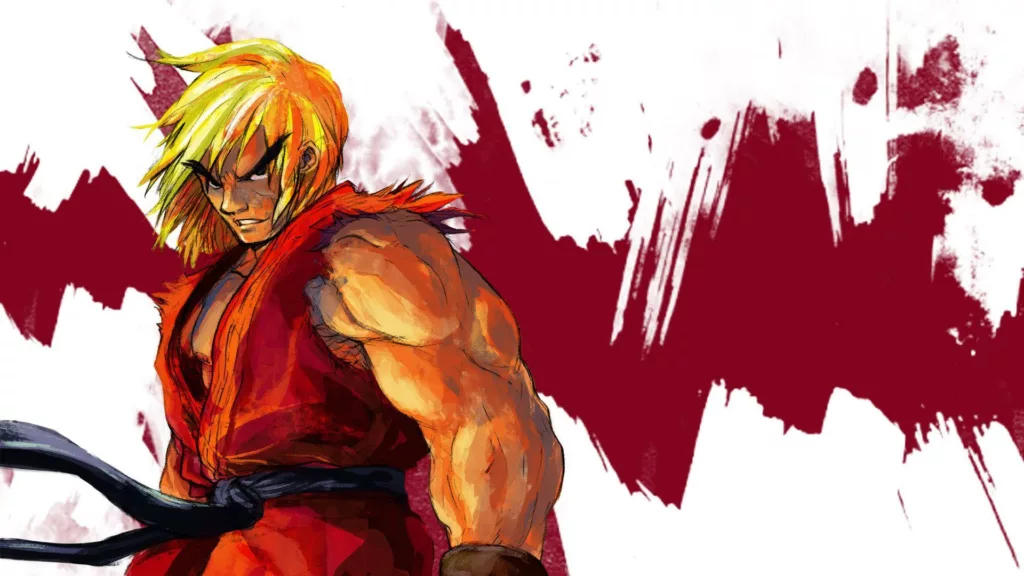 Ken shares several similarities with Ryu in terms of their special move sets, but what differentiates these two characters is Ken's emphasis on powerful kicks over punches. While both fighters utilize the same projectile move to maintain a safe distance from their opponents, Ken offers a distinct spin on light, medium, and heavy attacks, predominantly featuring kicks in contrast to Ryu's Shotokan style.
Ken can be categorized as a rushdown character, characterized by his almost confrontational fighting style. As such, he encourages an audacious approach where the player isn't afraid to dive in and deliver quick, hard strikes before retreating momentarily to utilize open space with a Hadouken projectile. Ken's aggressive style is well balanced with his relatively straightforward mechanics, making him an approachable character to understand and control for players of all skill levels.
E. Honda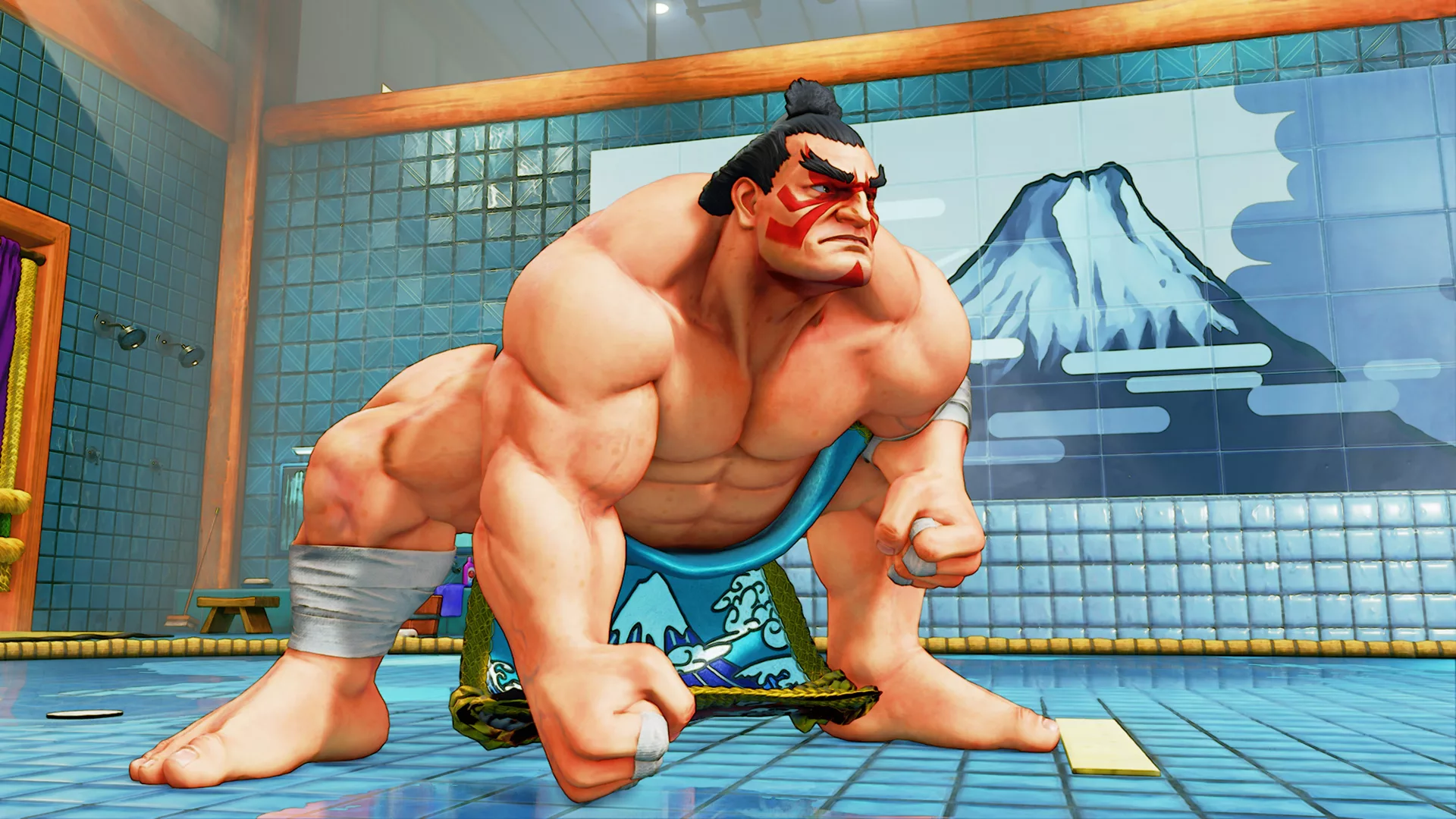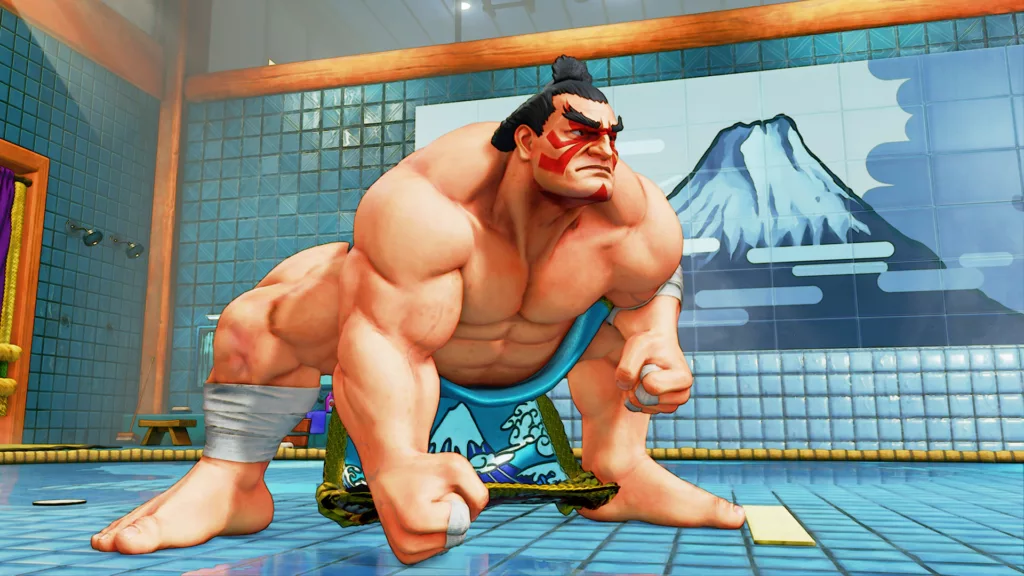 Edmond Honda, a world-renowned sumo wrestler and a character with long-standing roots in the Street Fighter series, offers beginners a sturdy choice for gameplay. His strategy from his inaugural appearance in Street Fighter 2 has been relatively straightforward – maintain relentless pressure through the use of his weighty attacks and his key special move, the Hundred Hands Slap. This move not only pushes the opponent onto the defensive by forcing a knockdown on contact but also safeguards Honda when blocked. The move's effectiveness can be bolstered with Honda's new special move, Sumo Spirit, which includes an extra hit, enabling Honda to extend his combo after the initial flurry of slaps.
If the opponent adopts a strategy of keeping their distance or tries to trap Honda from afar, players can utilise Honda's Sumo Headbutt and Sumo Smash. These moves help Honda traverse horizontal and vertical distances promptly. Additionally, both these moves shield Honda when blocked, and their Overdrive (OD) versions feature one super armor hit, capable of ploughing through projectiles or keeping-out jabs. To keep their adversaries on their toes, players can intersperse their assault with the Oicho Throw command grab, introducing a strike/throw mix-up that can catch opponents off guard. Mastering the cycle of these options to sustain constant pressure on the opponent will pave the way to triumph with this sumo wrestler.
Marisa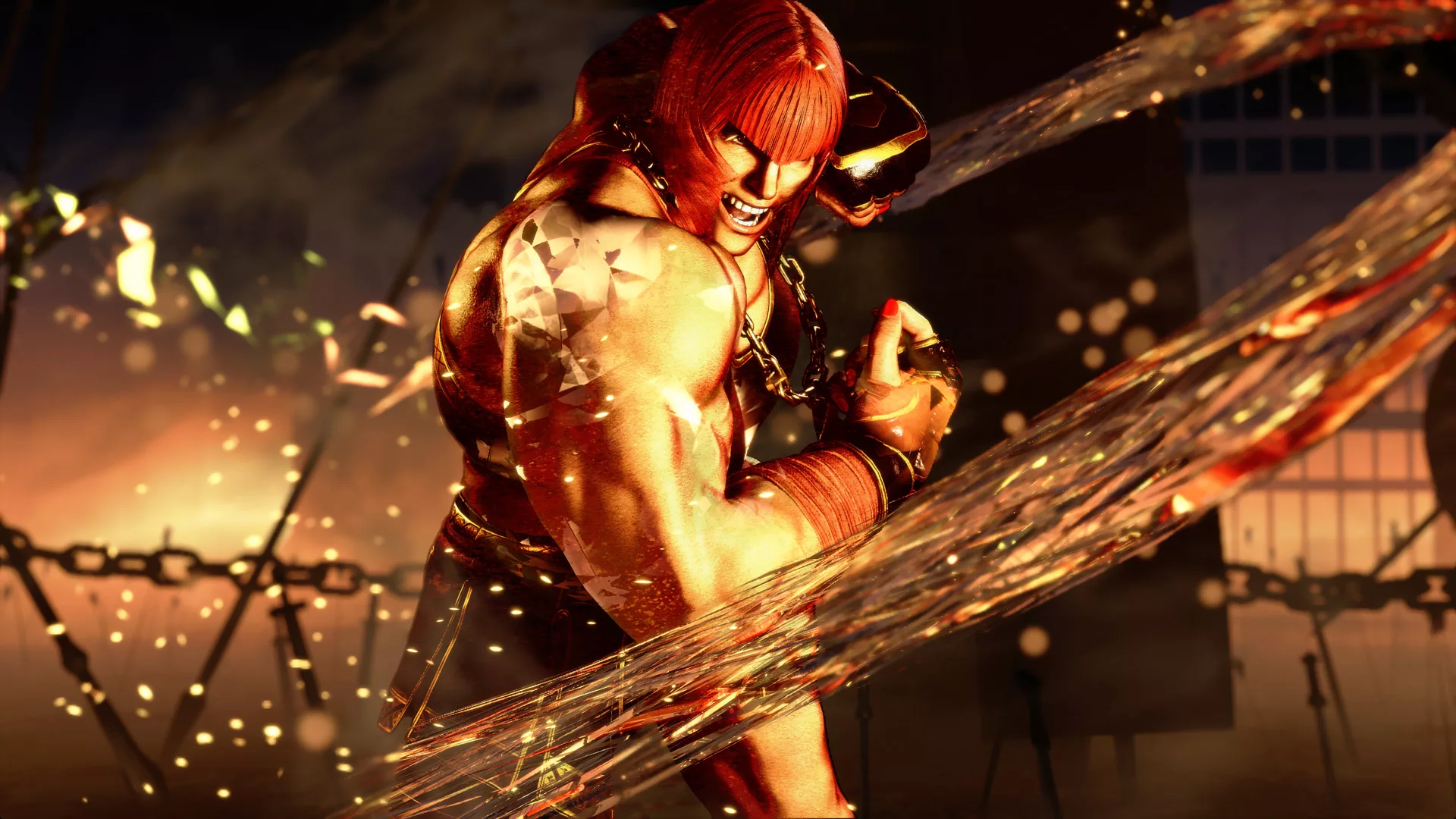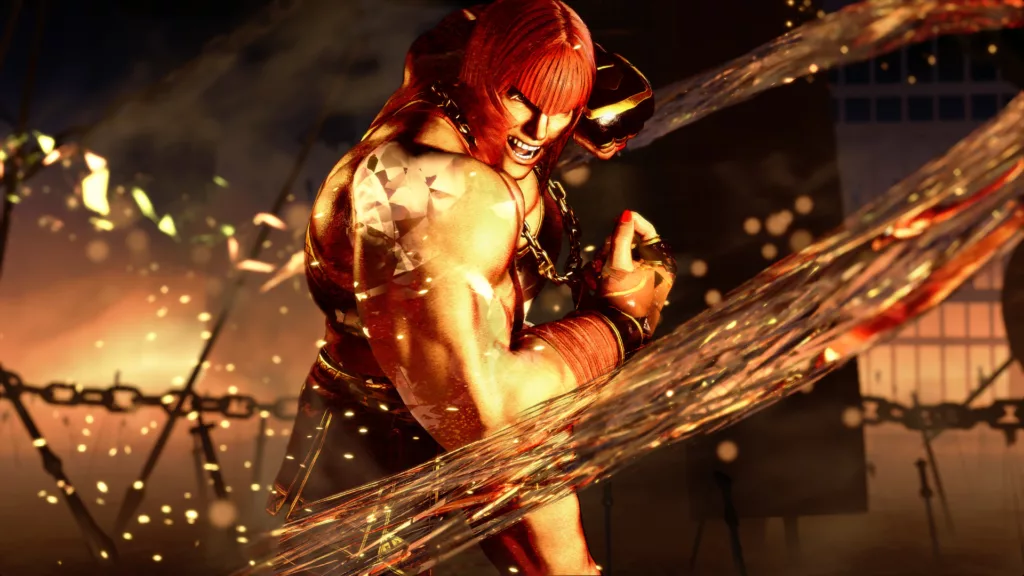 For players comfortable handling a character with substantial weight, Marisa is a prime choice. As a fresh addition to Street Fighter 6 and the easiest heavyweight to master, Marisa's gameplay is centered around powerful, impactful hits that deal substantial damage, instead of slowly whittling down the opponent's health bar.
While adopting a heavyweight character, you must be prepared to play defensively between your powerful assaults. Given the slower speed of such characters, there are often openings that your opponent can exploit for retaliation after your attacks. Moreover, the lack of a projectile move in Marisa's arsenal means that you'll need to concentrate more on close-quarters combat rather than ranged attacks. Thus, maintaining a defensive posture becomes crucial to prevent leaving yourself vulnerable to counterattacks. Playing Marisa successfully will involve a delicate balance between delivering hard-hitting attacks and maintaining a solid defensive stance.
Ryu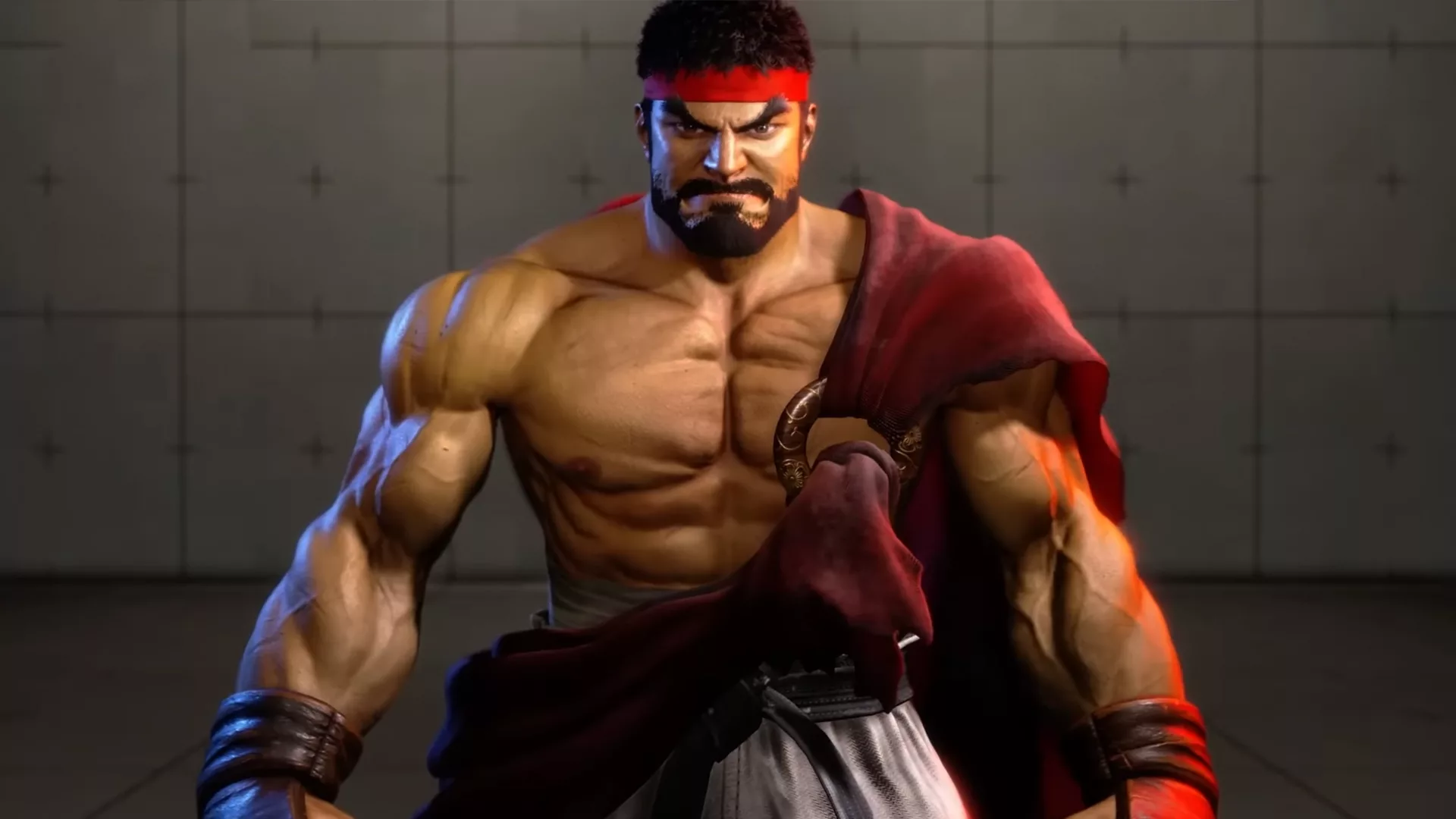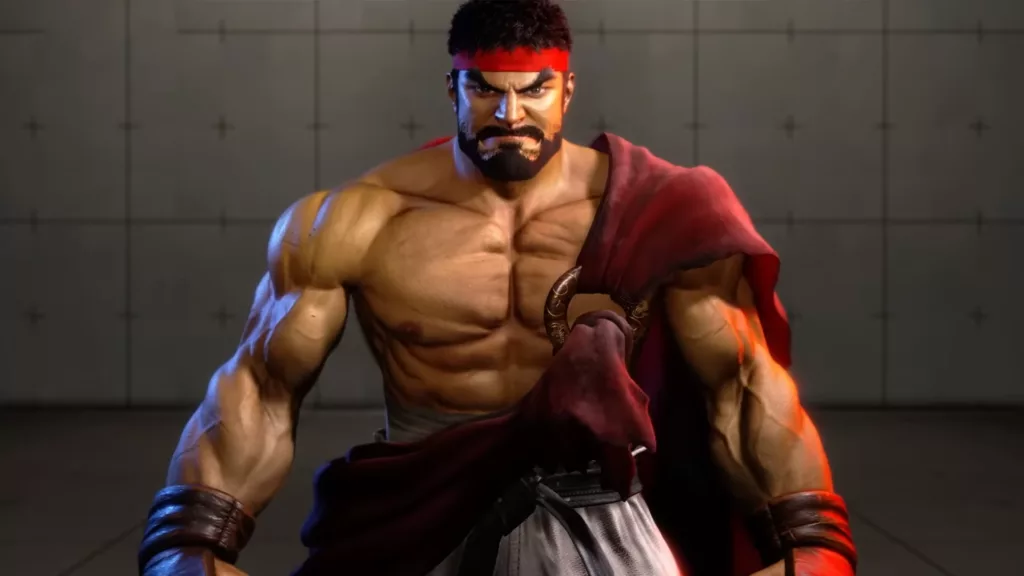 With a legacy stretching over three decades as the central character of the series, Ryu's gameplay mechanics have remained faithful to his original design, making him a straightforward and intuitive choice for players. Retaining his iconic Shotokan martial arts repertoire, Ryu offers a well-rounded toolset that is perfect for players eager to get a firm grasp on the core mechanics of Street Fighter.
Ryu's classic Hadoken fireball technique serves as an excellent tool for maintaining distance from opponents. His Shoryuken uppercut serves as a reliable anti-air response to jumping opponents, while his Tatsumaki Senpukyaku, a spinning kick move, can be used both to move forward and to dodge incoming fireballs. In addition, his normal moves provide impressive range and speed, contributing to his reputation as a balanced character ideal for learning the basics of Street Fighter.
Ryu's ability doesn't stop at his iconic moves, though. He also has the Donkey Kick, a swift direct kick that acts as a perfect combo finisher or extender when used in its Overdrive (OD) form. In addition, Hashogeki, a short-range energy blast, can be used to keep up pressure on opponents and control the pace of the fight. Ryu's Level 1 Super Art, the Shinku Hadoken, serves as a crucial asset, especially when it comes to adding extra damage to combos or counteracting an opponent's projectiles thanks to its quick execution speed and projectile priority.
As a character who embodies versatility and adaptability, Ryu has retained his role as the jack-of-all-trades in the Street Fighter roster. For new players trying to navigate the intricacies of Street Fighter 6, Ryu remains a solid, reliable choice.