In contrast to the serious tone maintained in its marketing campaign, the highly anticipated game Atlas Fallen, developed by Focus Entertainment, is taking a different approach with its humor-filled atmosphere before its grand premiere.
In the recently released trailer of Atlas Fallen, the game's publishers are playfully poking fun at the traditional fantasy atmosphere often found in RPGs. The trailer introduces us to a mage or soothsayer, who amusingly discovers that the essence of action in this RPG is… sand surfing!
Laughter Ensues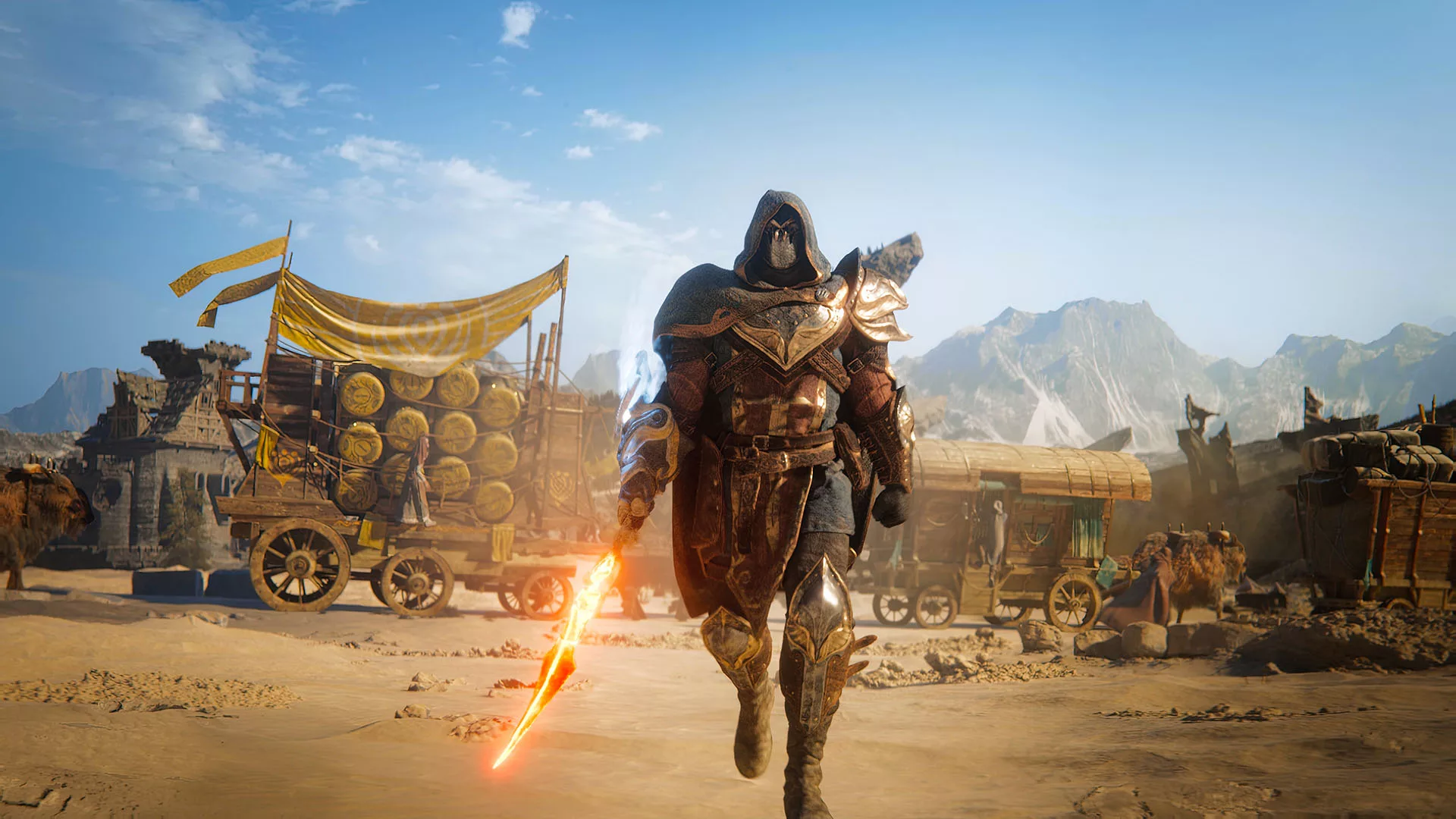 The transformation of the mage into a laid-back surfer towards the end of the trailer is indeed a sight to behold, leaving players chuckling. His observation about gliding "on the board" isn't far from the truth, as the core of the exhilarating fun in Atlas Fallen involves speeding through the dunes at high velocity, akin to snowboarding on snow or riding ocean waves on a surfboard.
Developers have been vocal about the game's emphasis on dynamic movement, allowing players to zip around the world of Atlas Fallen with incredible speed.
The option for sand surfing brings about high mobility for the main character, seamlessly integrated with the combat system. Prepare for breathtaking high jumps, accelerated dashes, airborne battles, and more.
A Unique and Thrilling Experience 
Atlas Fallen is set to deliver a gaming experience like no other. With its comical take on traditional fantasy elements and the adrenaline-pumping sand surfing mechanic, players can expect a rollercoaster ride of laughter and excitement. Traverse the vast world with unparalleled speed and master the art of sand surfing in a quest like never before.
Atlas Fallen promises an uproarious RPG adventure where fantasy meets comedy, offering players a chance to embark on a wild journey as they surf their way through this action-packed game.
With its unique blend of humor and high-speed sand surfing mechanics, it is set to captivate RPG enthusiasts and bring a fresh breeze to the genre.