Focus Entertainment has released an enticing new trailer for the highly anticipated game, Atlas Fallen. This time, the focus is on the game's impressive arsenal, featuring three distinct weapons: Dunecleaver, Sandwhip, and Knuckledust. With each weapon offering a unique combat style, players will have the opportunity to engage in thrilling battles and harness their power to overcome formidable enemies.
Dunecleaver: The Mighty Axe
Prepare to wield the mighty Dunecleaver, a weapon that starts as an imposing axe and can evolve into a colossal war hammer. With Dunecleaver in hand, players can unleash devastating blows upon their adversaries, delivering powerful strikes that leave a lasting impact. This formidable weapon is designed for those who prefer a more brute force approach in combat.
Sandwhip: Striking from a Distance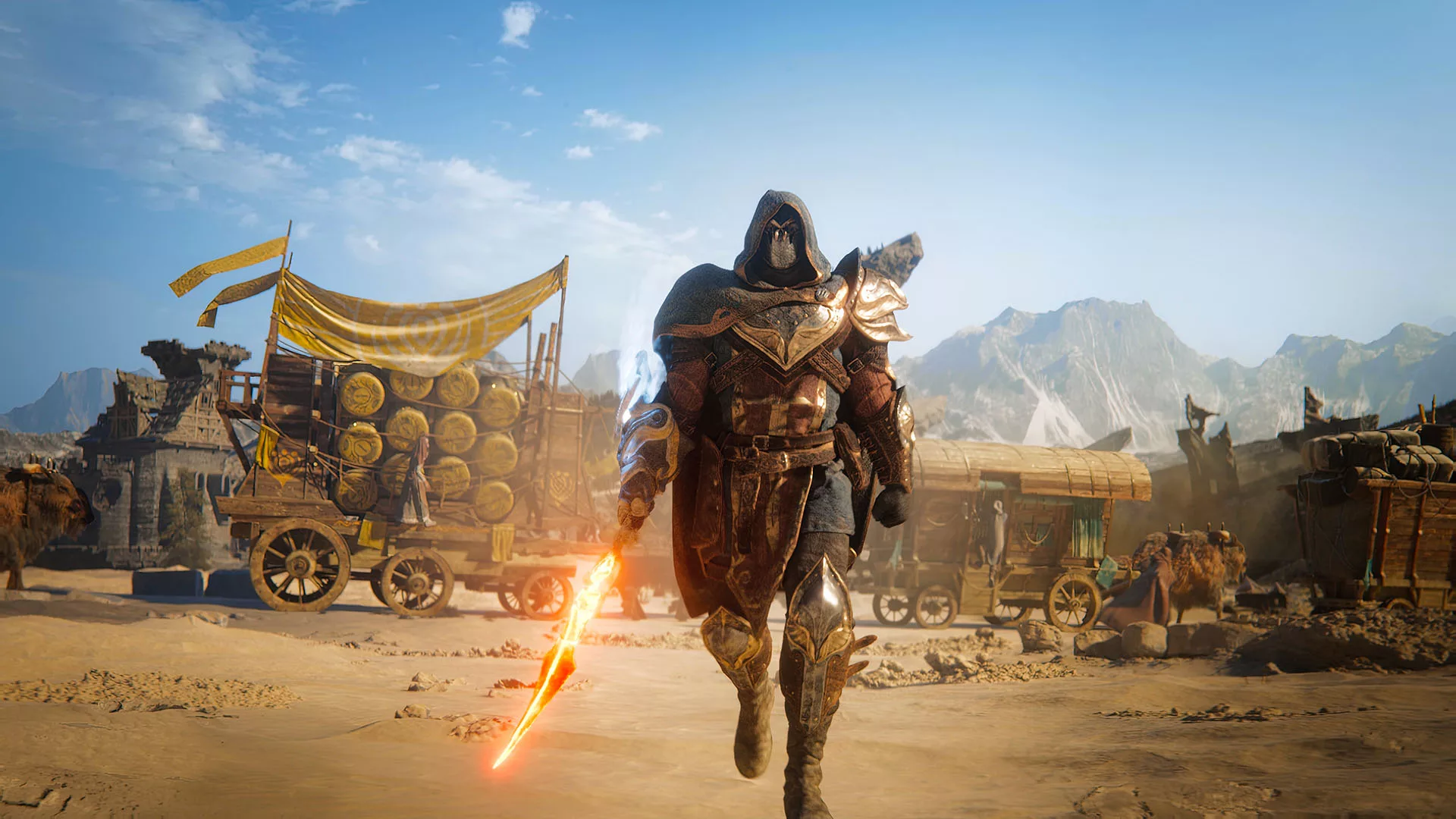 For those who favor a more tactical approach, the Sandwhip provides the perfect solution. Resembling a whip, this weapon allows players to attack from a safe distance, maintaining flexibility and control in battles. With the Sandwhip, players can strike swiftly and decisively, outmaneuvering opponents while keeping a calculated distance.
Knuckledust: Close-Quarters Combat Mastery
If you prefer the intensity of close-quarters combat, the Knuckledust is the weapon of choice. This sturdy mallet is specifically designed for melee encounters, allowing players to deliver bone-crushing blows up close. With the Knuckledust in hand, you'll feel the impact of every strike as you engage in fast-paced and adrenaline-pumping battles.
Atlas Fallen is set to release on August 10th for PC, PS5, and Xbox Series X|S, and the new trailer showcases the thrilling gameplay sequences that players can expect. The game promises an action-packed experience, with a rich map full of content and excellent character management.
While the previous build of the game raised concerns about the combat system's clunkiness, there is hope that the developers have refined and improved this aspect in preparation for the upcoming launch.
Prepare yourself for an epic adventure in Atlas Fallen, where wielding powerful weapons will be key to survival. With the game's release just around the corner, fans eagerly await the chance to embark on this action-filled journey and discover the true extent of the game's potential.
Eager to explore Deck13's sun-scorched world? Dive deep with our comprehensive Atlas Fallen Review and uncover every hidden secret of the desert.