In an exciting development, Konami has officially announced the renewal of its partnership with FC Barcelona. This extension marks the continuation of their collaboration in the realm of eFootball, a journey that first commenced during the 2016-17 season.
The partnership designates Konami as the official soccer video game partner of the prestigious Catalan club. This harmonious alliance has borne fruit for both sides, with FC Barcelona celebrating significant achievements during this period, including 3 league titles and 3 cups, which stand as testament to the fruitful partnership, as highlighted by the developer.
A Fruitful Journey and Future Prospects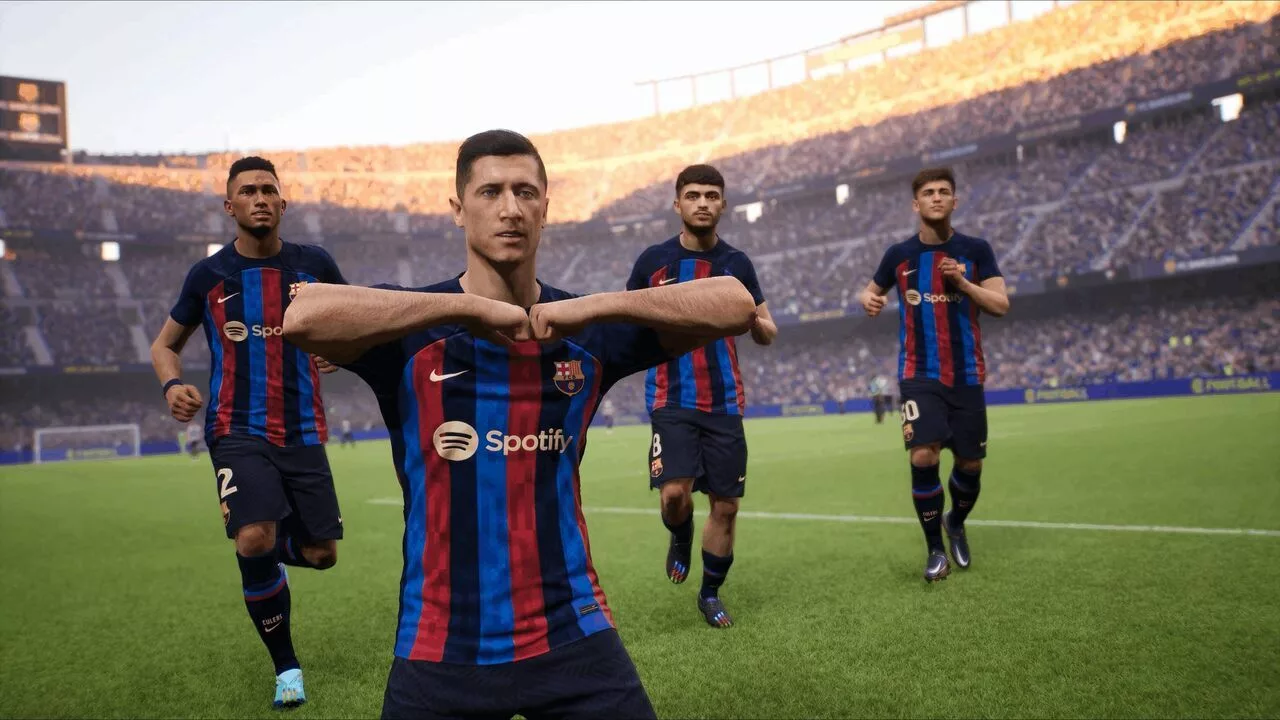 "Konami is proud to have supported the Blaugrana team during this trajectory and looks forward to the continued collaboration," expressed Konami. With the renewal, Konami's alliance with FC Barcelona encompasses various rights, encompassing player access, media opportunities, and participation in events.
The heart of this partnership beats within eFootball, Konami's acclaimed free soccer game that stands poised for a major update scheduled for the upcoming month of September.
Naoki Morita, the President of Konami Europe, radiated enthusiasm as he remarked, "It is very exciting to announce the expansion of such a successful partnership. FC Barcelona is one of the giants of world football, and we are proud to have it as part of the eFootball series now and in the years to come due to this renewal."
Morita further underlined the bright horizons that this renewal holds, spanning commercial, image, and esports rights. He emphasized the collective aim of evolving the eFootball product to offer users the most engaging and immersive gaming experience possible.
Celebrating the Collaboration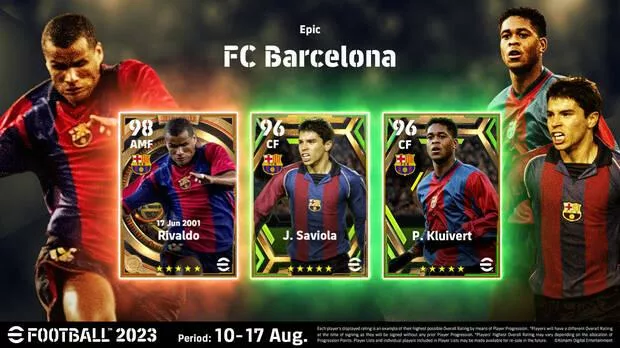 The renewal of this dynamic partnership comes with tangible benefits for fans and players alike. An in-game campaign is set to kick off, allowing fans to enhance their Dream Teams with the inclusion of three FC Barcelona legends: Rivaldo, Patrick Kluivert, and Javier Saviola.
These three Epic cards will be up for grabs within the game from August 10 to August 17. Additionally, while the Camp Nou undergoes a significant facelift, fans can continue to savor the historic ambiance of the stadium exclusively on eFootball.
The renewal of Konami and FC Barcelona's collaboration ushers in a new chapter of shared successes and exciting gameplay for eFootball enthusiasts. As they continue to explore new avenues in the virtual world of soccer, the enduring partnership promises further engagement and enjoyment for fans and gamers alike.