In a somber announcement that has left fans and the entertainment world in mourning, Sir Michael Gambon, renowned for his iconic portrayal of Albus Dumbledore in the Harry Potter film series, has passed away at the age of 82.
The news of Sir Michael Gambon's passing was confirmed by his grieving family, who revealed that the esteemed actor had peacefully departed in a hospital. Their statement read, "We are devastated to announce the loss of Sir Michael Gambon. Beloved husband and father, Michael died peacefully in hospital with his wife Anne and son Fergus at his bedside, following a bout of pneumonia. Michael was 82. We ask that you respect our privacy at this painful time and thank you for your messages of support and love."
Sir Michael Gambon's illustrious career spanned over six decades and was marked by his exceptional talent on both the stage and screen. His journey began in the world of theater, where he had the privilege of performing alongside the legendary Laurence Olivier.
His cinematic debut occurred in 1965 with a role in "Othello." Throughout his on-screen tenure, he left an indelible mark through a diverse array of projects, including memorable performances in "Layer Cake," "The Wings of the Dove," "Gosford Park," "The King's Speech," and his collaborations with visionary director Wes Anderson, featuring in films like "The Life Aquatic with Steve Zissou" and "Fantastic Mr. Fox."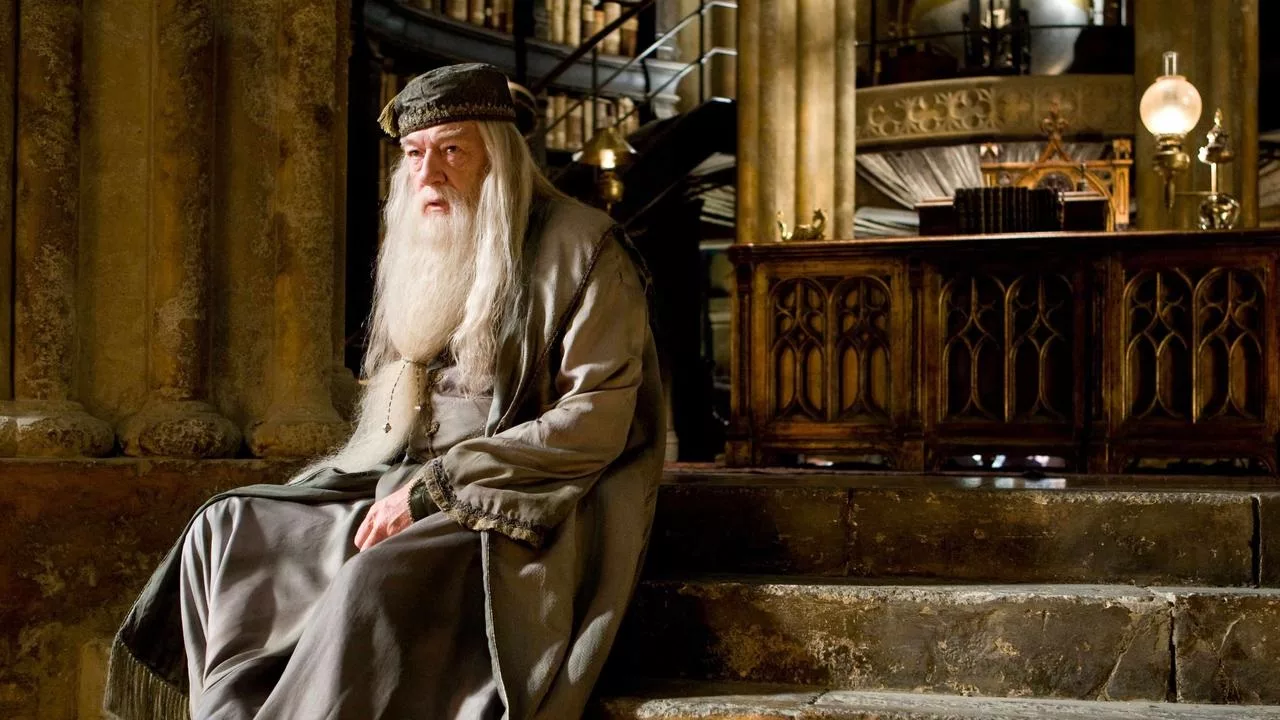 Nevertheless, for countless admirers, Sir Michael Gambon will forever be synonymous with the wise and beloved character of Albus Dumbledore. He stepped into the role of the Hogwarts headmaster in the Harry Potter film series from 2004 to 2011, succeeding the late Richard Harris after the first installment.
Throughout his illustrious career, Sir Michael Gambon garnered numerous accolades, including three Olivier Awards, two Screen Actors Guild Awards, and four BAFTA Awards, reflecting the depth of his talent and the respect he earned in the entertainment industry.
His final on-screen appearance came in the 2019 film "Cordelia," although he had previously announced his retirement from the stage in 2015 due to memory loss. The news of his passing has prompted an outpouring of heartfelt tributes from his fellow actors, collaborators, friends, family, and devoted fans.
As the world remembers and honors Sir Michael Gambon's extraordinary contributions to the world of entertainment, our thoughts are with his family during this time of grief.