It's hard to believe that the same esteemed dramatic actor who earned an Oscar nomination for Schindler's List would go on to become an action hero in his 50s. But that's exactly what happened with Liam Neeson. After decades of serious roles in films like Michael Collins and Kinsey, Neeson had an unexpected career renaissance as an aging ass-kicker with the success of Taken in 2008.
As a former spy deploying his "particular set of skills" to rescue his daughter, Neeson displayed an unexpected grittiness and physicality that resonated with audiences. Now in his 70s, he has starred in a string of B-movie action thrillers over the past 15 years that have relied heavily on his commanding presence and gruff voice.
In his latest vehicle, the aptly titled Retribution, Neeson once again plays an ordinary family man pushed to extreme measures when his loved ones are threatened. He stars as Matt Turner, a businessman whose car is rigged to explode if he or his two children try to exit it. Forced to follow the instructions of a mysterious caller, Matt races around the city trying to uncover who is behind the plot and why they are targeting his family.
The premise borrows heavily from the Keanu Reeves hit Speed, confining much of the action to a single car. But can Neeson still bring his trademark weary intensity to elevate the been-there-done-that setup? We'll examine Retribution closely to see if this aging action hero still has the goods to make a generic thriller worth watching.
Liam Neeson: An Unlikely Action Hero
When Liam Neeson growled "I have a particular set of skills" in the 2008 thriller Taken, no one could have predicted it would launch the respected dramatic actor's late career as an action hero. But at the age of 56, Neeson displayed an intensity and physicality that audiences craved to see more of. With his imposing 6'4″ frame, gravelly voice, and emotional gravitas, he was the perfect actor to convincingly portray grizzled heroes pushed to the brink.
After Taken was a surprise hit, earning $226 million globally, studios quickly moved to capitalize on Neeson's burgeoning image as a gruff ass-kicker. He starred in a string of B-movie action thrillers throughout his 50s and 60s that required him to punch, shoot, and growl one-liners. Many of these films had Neeson playing fathers or husbands compelled to protect their loved ones from shadowy villains and conspiracies. Titles like Unknown, Non-Stop, and The Commuter played up cat-and-mouse games and last-second rescues to provide an excuse for Neeson to unleash some rage.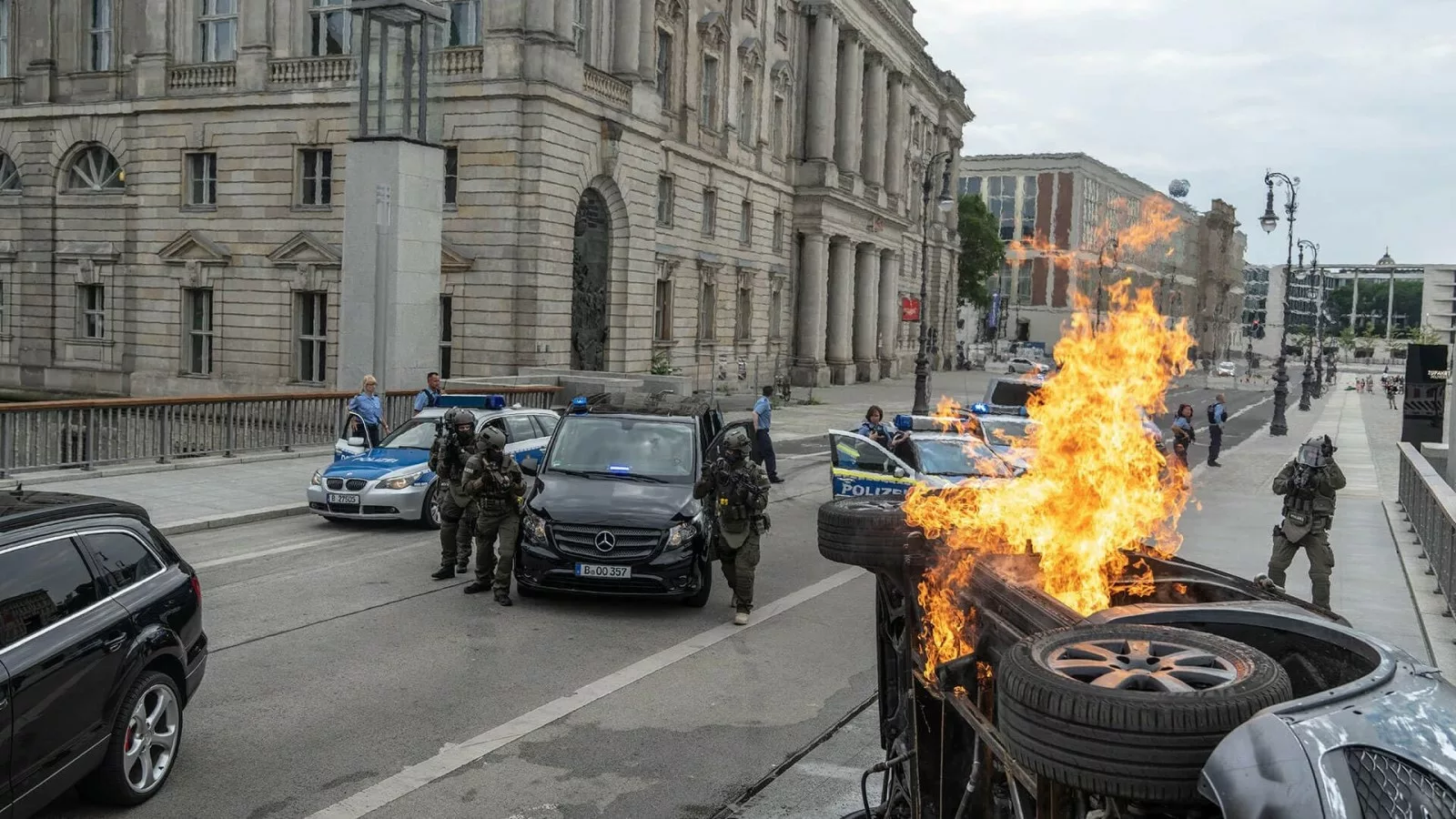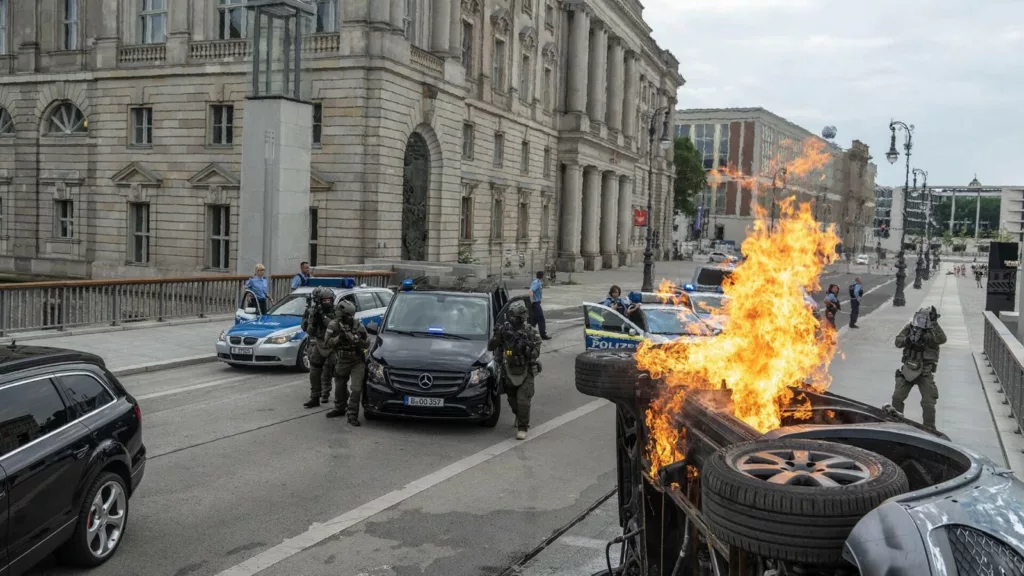 Even as the formulas grew stale, Neeson's commitment to the roles gave them weight. He imbued characters like a struggling alcoholic ex-con in Run All Night and a grieving snowplow driver in Cold Pursuit with a haunted quality that made their turns to violence feel nuanced. Neeson's emotional gravitas and wearied regrets added layers often missing from the genre. Now in his 70s, he remains an imposing presence, able to make otherwise forgettable genre entries more gripping.
However, there are signs Neeson's gruff action hero routine may be growing tired. Recent efforts like Blacklight and Memory failed to add much flair to the recycled tropes. And Neeson himself has spoken about wanting to move on from the niche he accidentally launched. Retribution will prove a key test of whether he can still lend an elevated intensity to pedestrian material. While Neeson's dramatic skills may be underserved by these thin plots, his steely commitment remains one of the most compelling things about them.
Matt Turner: An Ordinary Man Pushed to the Edge
In Retribution, Liam Neeson portrays Matt Turner, an ordinary businessman and family man who finds himself in an extraordinary situation. Matt works as an investment banker in Berlin, but his dedication to his high-pressure job has taken a toll on his home life. He is disconnected from his wife Heather (Embeth Davidtz) and neglectful of his two teenage children, Zack (Jack Champion) and Emily (Lilly Aspell).
At the start of the film, Matt begrudgingly agrees to drive the kids to school as a favor to his wife. But as soon as they get in the car, Matt receives a mysterious call from a burner phone that has been planted in the vehicle. A menacing voice informs Matt that there is a pressure-sensitive bomb planted under his seat that will detonate if he or his kids attempt to exit the car. To prove they aren't bluffing, the caller forces Matt to drive to the location of two colleagues just as their cars explode.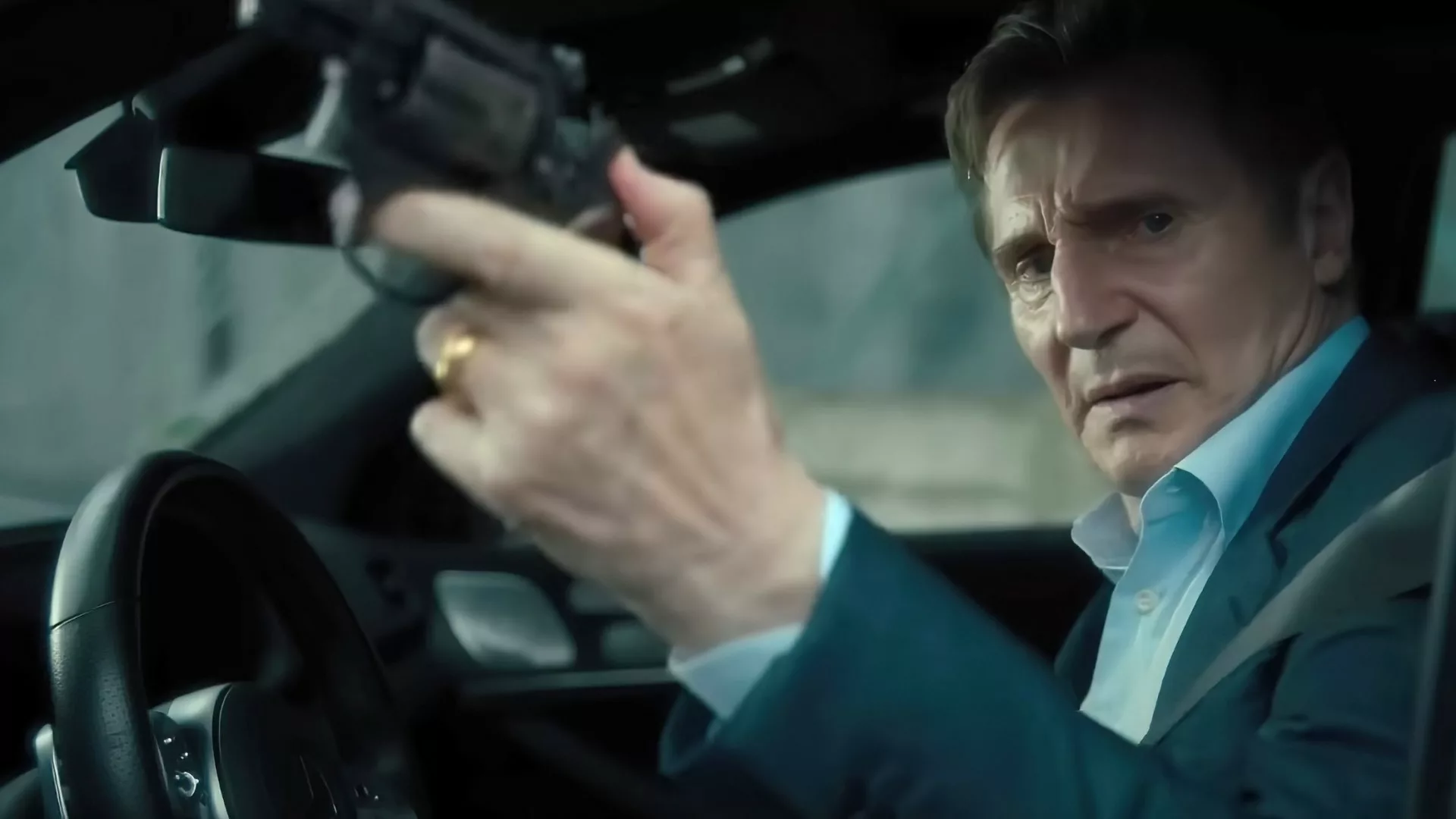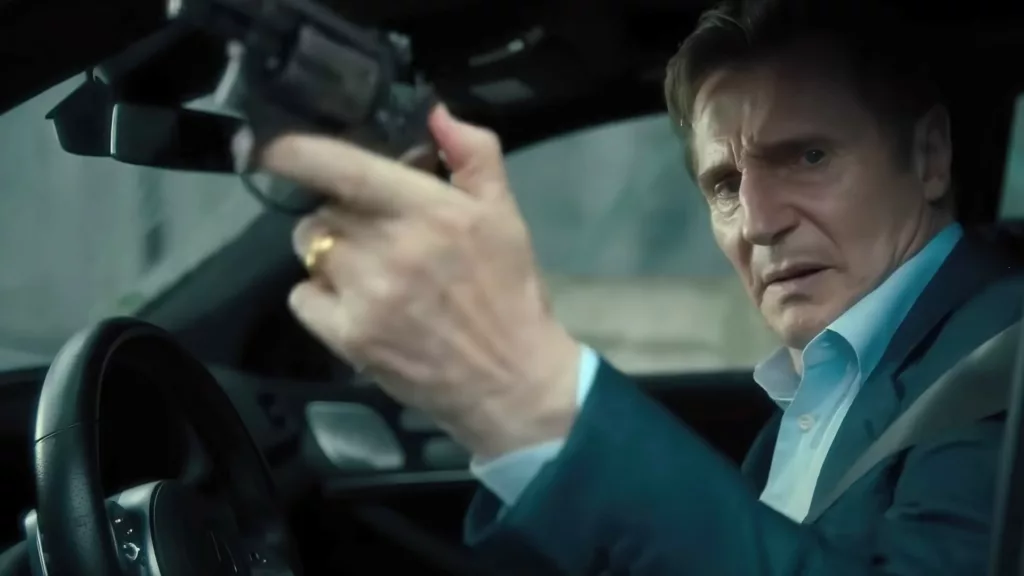 Trapped in the car with his frightened children, Matt has no choice but to follow the cryptic instructions of this unknown terrorist. The caller demands Matt drive to various locations around the city for reasons that slowly become clear. All the while, Matt witnesses the mounting destruction, making him look guilty in the eyes of police. They believe he is the bomber even as Matt desperately races to uncover the true culprit before time runs out.
With its ticking clock premise and confined setting, Retribution aims to wring suspense from an everyman in over his head. Matt Turner is not a trained operative like many of Neeson's recent action heroes – he is a business professional completely unprepared for violence and intimidation. Watching him struggle to protect his family while piecing together the mystery gives the far-fetched concept some human stakes. The film becomes a test of how far a loving father will go when his loved ones are threatened.
Dynamics of "Retribution": An Intimate Dive
Movies, in their purest essence, are like a puzzle – every piece, be it the pace, action, or character interactions, has to fit seamlessly for the entire picture to emerge as an alluring masterpiece. "Retribution" is no different. In dissecting its key elements, we discover the movie's beating heart and its occasional missteps.
Starting with the film's pace, it's a roller-coaster ride, albeit with a few abrupt halts. Liam Neeson, as Matt Turner, grapples with personal and professional challenges, effectively setting the stage for tension. Yet, the frequent shifts between his office, the confines of his car, and his troubled home sometimes felt disjointed, causing momentary lapses in audience immersion.
The action sequences of "Retribution", while competent, often lean into the familiar. Neeson's previous roles in movies like "Taken" set the bar high, and it's challenging not to draw parallels. The explosive deaths of Turner's coworkers, including his friend Anders, while shocking, somewhat lacked the innovation that many current blockbusters such as Fast X and Mission Impossible boast. The constraints of budget, palpable in these sequences, restrained the full potential of Neeson's action prowess.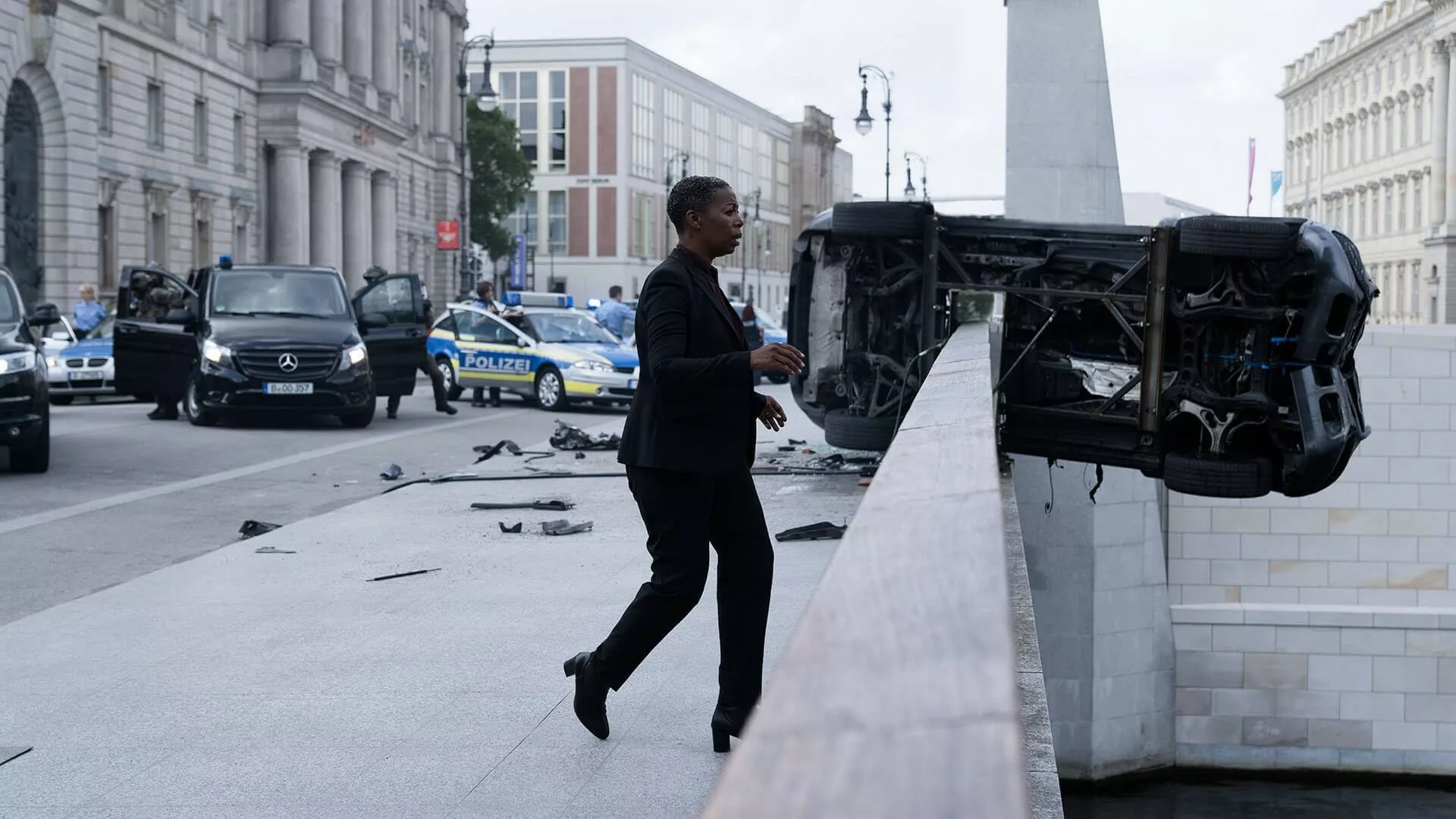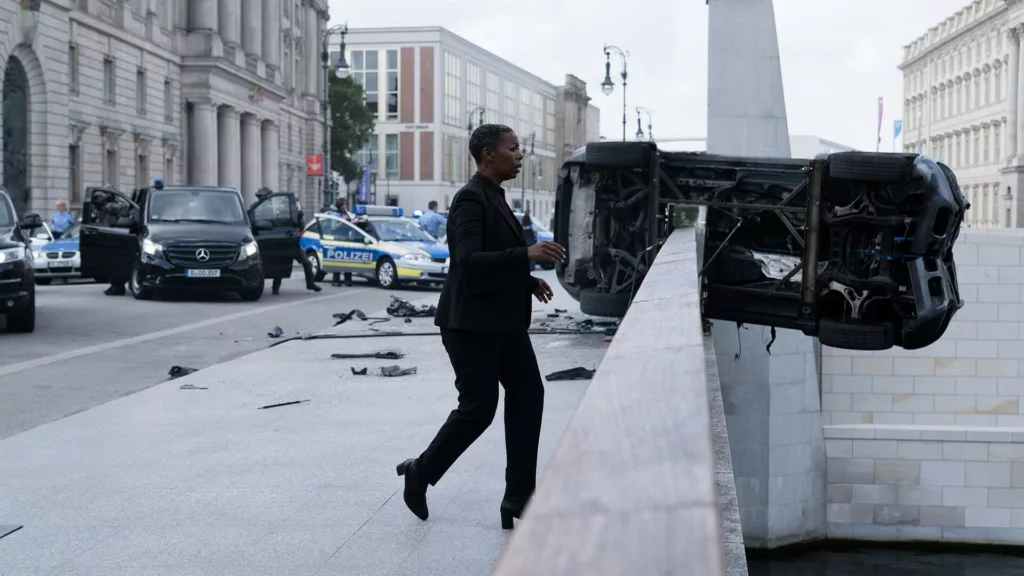 Then there's the overall thrill factor. A mysterious voice guiding the victim, a trope we've often seen, gives a déjà vu feeling. This element could have reached greater heights if "Retribution" had explored uncharted terrains. The film might have been able to stir more intrigue if it had injected fresh narratives or unexpected twists, especially with an actor of Neeson's caliber leading the charge.
Speaking of antagonists and plot reveals, the movie does attempt to weave mystery. The bomb in the car, coupled with Turner being framed, presents a thick plot soup. But the antagonist's motives and subsequent reveals lack the surprise punch one would anticipate from a high-stakes thriller. The narrative threads seem all too familiar, lacking the jolt to send chills down the spine.
A significant chunk of the film's tension revolves around the confined car setting. The claustrophobic environment of a vehicle primed to explode creates a palpable, heart-pounding suspense. Yet, the film often leans heavily on dialogues to communicate this looming threat. Imagine if the ticking time, the heated discussions, and the frantic atmosphere had been conveyed more visually. The constraints of the car's interior, if leveraged better, might have had viewers on the edge of their seats throughout.
Finally, let's delve into the chemistry between actors. Neeson and Modine, both seasoned performers, do exude a certain gravitas. Their interactions, especially in moments of tension, reflect the skill and finesse of actors deeply entrenched in their craft. But at times, their chemistry, instead of feeling organic, appears to be a product of scripted nuances. It's a dance of two veterans, but occasionally, the rhythm feels just a tad off.
"Retribution", while boasting a strong lead in Neeson and moments of genuine tension, occasionally falters in the execution of its key elements. Whether it's the not-so-groundbreaking action sequences or the sometimes predictable plot reveals, the film oscillates between moments of gripping suspense and stretches of familiar territory. Nevertheless, the promise of Neeson and the attempt to innovate within constraints do lend the movie its unique flavor. If nothing else, it serves as a testament to the challenges and possibilities inherent in modern-day cinema.
A Familiar Road: "Retribution" Amidst Cinematic Echoes
When you sit through "Retribution," there's an eerie sense of having visited these territories before. Let's embark on a cinematic journey, drawing parallels and spotting the divergences.
Right off the bat, flashes of "Speed" become apparent. Both movies pivot around the relentless ticking of a clock, the omnipresent threat, and the nerve-wracking suspense of a vehicle in jeopardy. "Speed," with its relentless energy and high-octane stunts, set a gold standard for transportation-centered thrillers. "Retribution," while sharing a premise of a moving danger zone, often feels like it's in the shadow of the former, trying hard but not quite reaching the iconic fervor.
Then there's the atmospheric tension reminiscent of "Phone Booth." The film's setup – a confined space, an invisible antagonist, and a life hanging by a thread – evokes clear images of Colin Farrell's harrowing ordeal. Yet, while "Phone Booth" relished its minimalistic setting to ratchet tension, "Retribution" sometimes seems to grapple with its narrative, occasionally feeling hemmed in by its own constraints.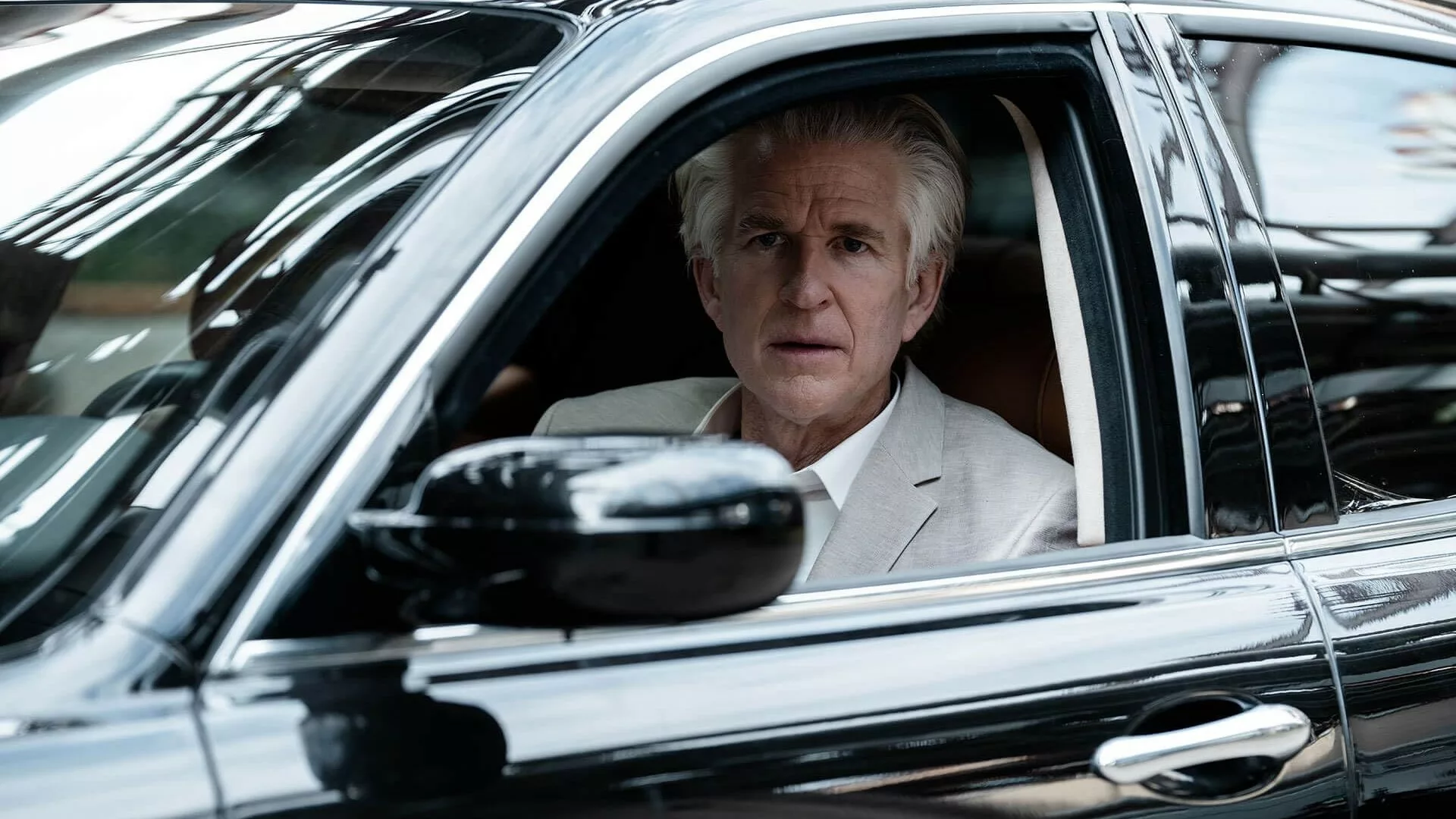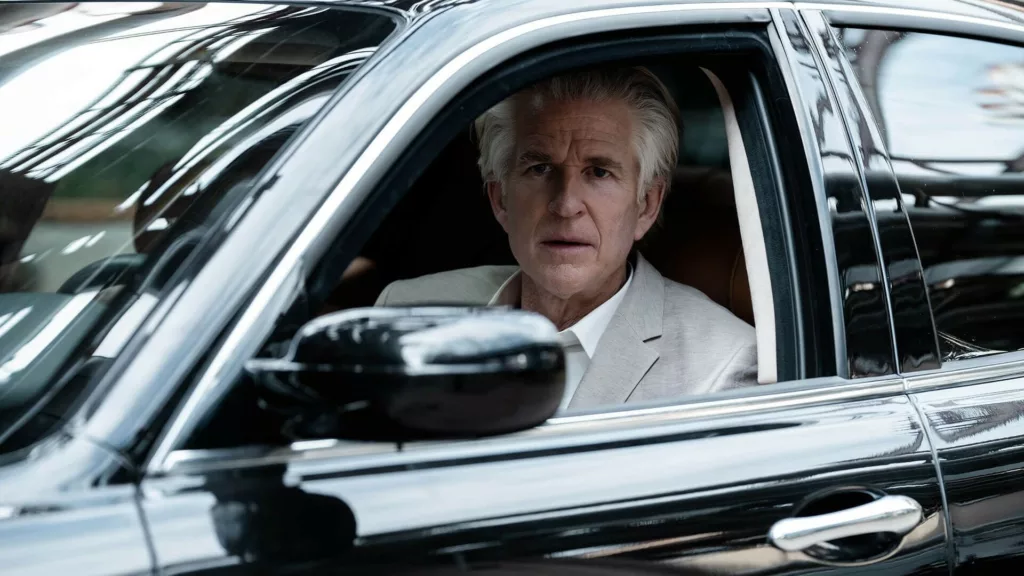 Liam Neeson's repertoire offers a rich tapestry for comparison. "Non-Stop" immediately comes to mind – an enclosed setting, a mysterious enemy, and Neeson at the helm. Both films play with the 'who-done-it' aura, but where "Non-Stop" skillfully maneuvers through red herrings and unexpected twists, "Retribution" appears a tad predictable, leaving avid Neeson fans yearning for more.
"Cold Pursuit," another Neeson vehicle, offers a more emotional and vengeful palette. While "Retribution" tries to delve into the psyche of its protagonist, the deep-seated rage and vendetta-fueled narrative of "Cold Pursuit" sets it apart. They might both be Neeson-driven thrillers, but their core emotions and arcs differ, with "Cold Pursuit" leaving a more lingering aftertaste of vengeance and loss.
This brings us to an essential question: Does "Retribution" offer anything novel to this time-tested formula? While it's evident that the film draws heavily from its influential predecessors and Neeson's past performances, it does attempt to carve out its own niche. The familial dynamics and the overarching theme of redemption add layers to the narrative. The movie tries to blend action-packed sequences with emotional depth, albeit with varying success. It's not a complete reinvention of the wheel, but neither is it a mere rehash.
"Retribution" might tread familiar grounds, but it does so with its own flair and flavor. While it echoes past masterpieces and Neeson's illustrious filmography, it seeks to tell its own tale, a blend of suspense, action, and human connection. Whether it successfully differentiates itself or gets overshadowed by its influences is a matter of personal perspective, but one thing's certain: it's a trip down memory lane for every cinephile.
Steering Through "Retribution": A Ride Worth Taking?
As we reach the final lap in reviewing "Retribution," it's time to reflect on the winding paths it took and decide if it's a journey that left an indelible mark or one that faded quickly in the rearview mirror.
To start with the strengths, the film undoubtedly showcased Neeson's uncanny ability to embody an action hero. His presence was palpable, and the commitment he showed to the character was evident in every scene. The confined setting, though reminiscent of many a previous thriller, did contribute to amplifying the tension. Some of the film's emotional beats, especially those that touched upon family dynamics and the essence of redemption, added depth to an otherwise adrenaline-pumping ride.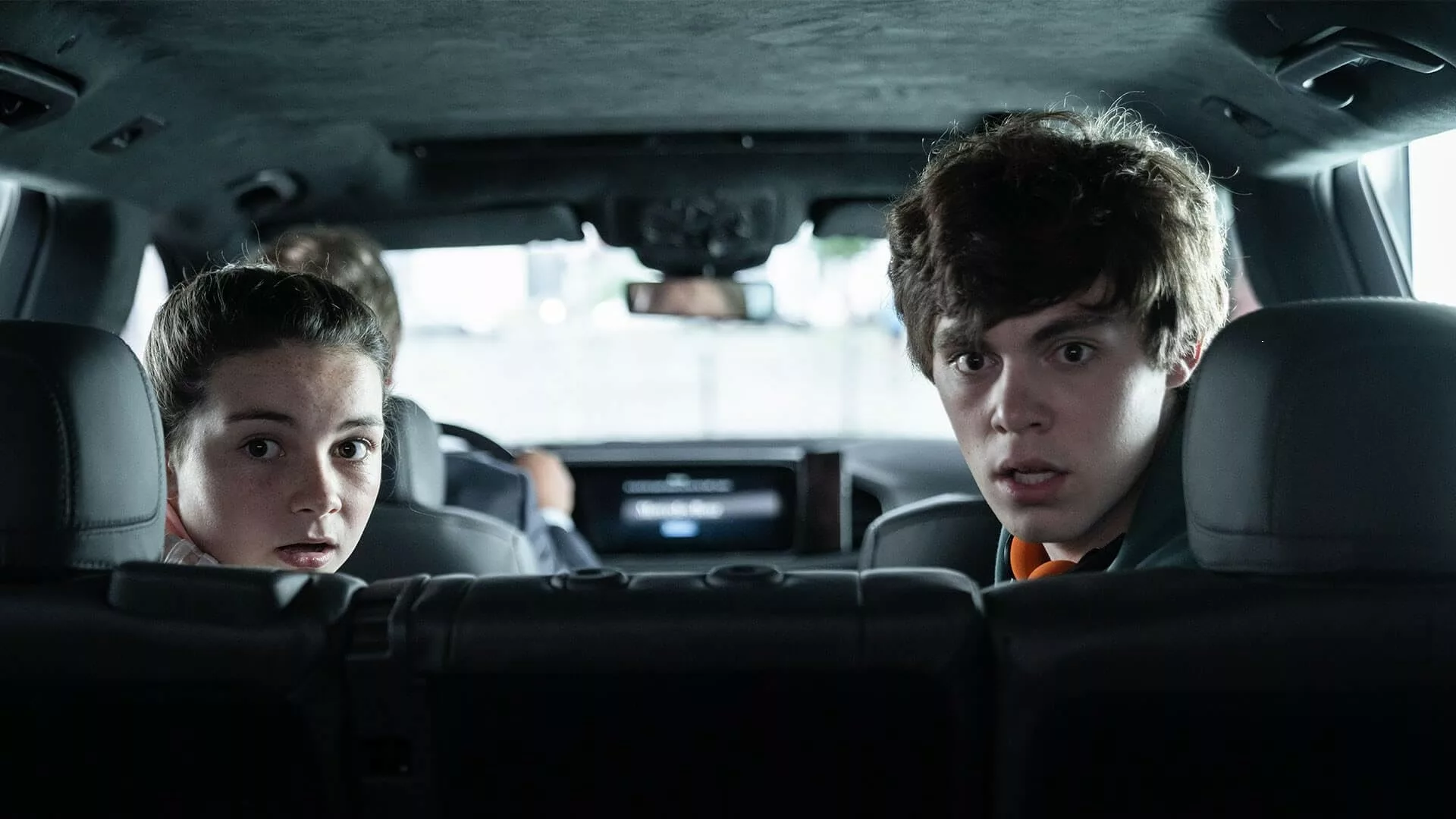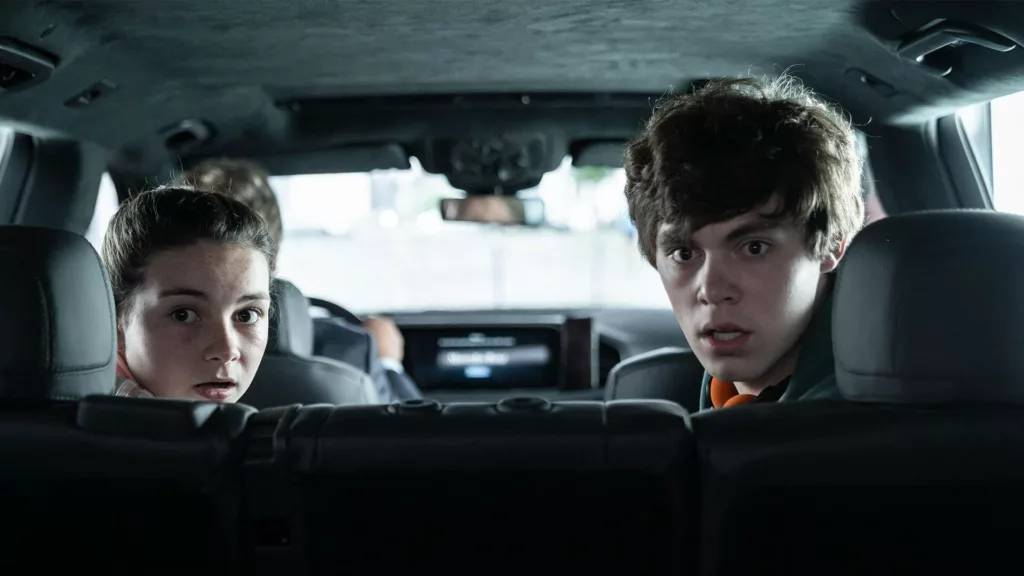 However, no ride is without its bumps, and "Retribution" had its share. Weaknesses cropped up in the form of certain predictable plot points. For a thriller to truly shine, its twists and turns should feel unexpected, but at times, "Retribution" veered into familiar territory, making it less of a gripping watch. Additionally, while the homage to earlier films can be seen as a nod to classics, it sometimes felt as though the film was trapped within the shadows of its predecessors.
Now, onto the million-dollar question: Does "Retribution" rev its engine loud enough to be hailed as a quintessential Liam Neeson action thriller? To be candid, it's a mixed bag. On one hand, Neeson's charisma shines through, and there are moments where you're glued to the screen. But on the other, the movie doesn't always keep the pedal to the metal. It has its high-octane moments, but also sections where the energy seems to wane. It's a worthy watch for Neeson aficionados, but might not top the list of his most iconic films.
So, where does Liam Neeson, the stalwart of action cinema, venture next? At this juncture in his illustrious career, Neeson has an array of options. While action films have been his bread and butter, it might be refreshing to see him explore more dramatic or even comedic roles, showcasing his versatility as an actor. Given his depth and experience, venturing into roles that challenge conventional norms or stepping behind the camera might be intriguing avenues. The world is Neeson's oyster, and we, as audiences, can only eagerly anticipate his next move.
Neeson's Sunset Ride: Wrapping Up "Retribution"
"Retribution" takes us on a roller coaster ride, one where we're tightly strapped in, with Neeson firmly in the driver's seat. This film, like its predecessors, becomes a tapestry woven with high-octane sequences, taut emotions, and moments that leave us gasping. Yet, it also gives pause to think: how does an aging action hero like Liam Neeson continue to captivate us?
There's an undeniable gravitas that Neeson brings, a blend of vulnerability and vigor. In "Retribution," he once again proves that age is but a number. While the film has its dips and peaks, Neeson's performance remains consistent – a beacon of resilience and tenacity. His journey as an action star has been remarkable, constantly evolving, yet rooted in a gritty realism that resonates with audiences of all ages.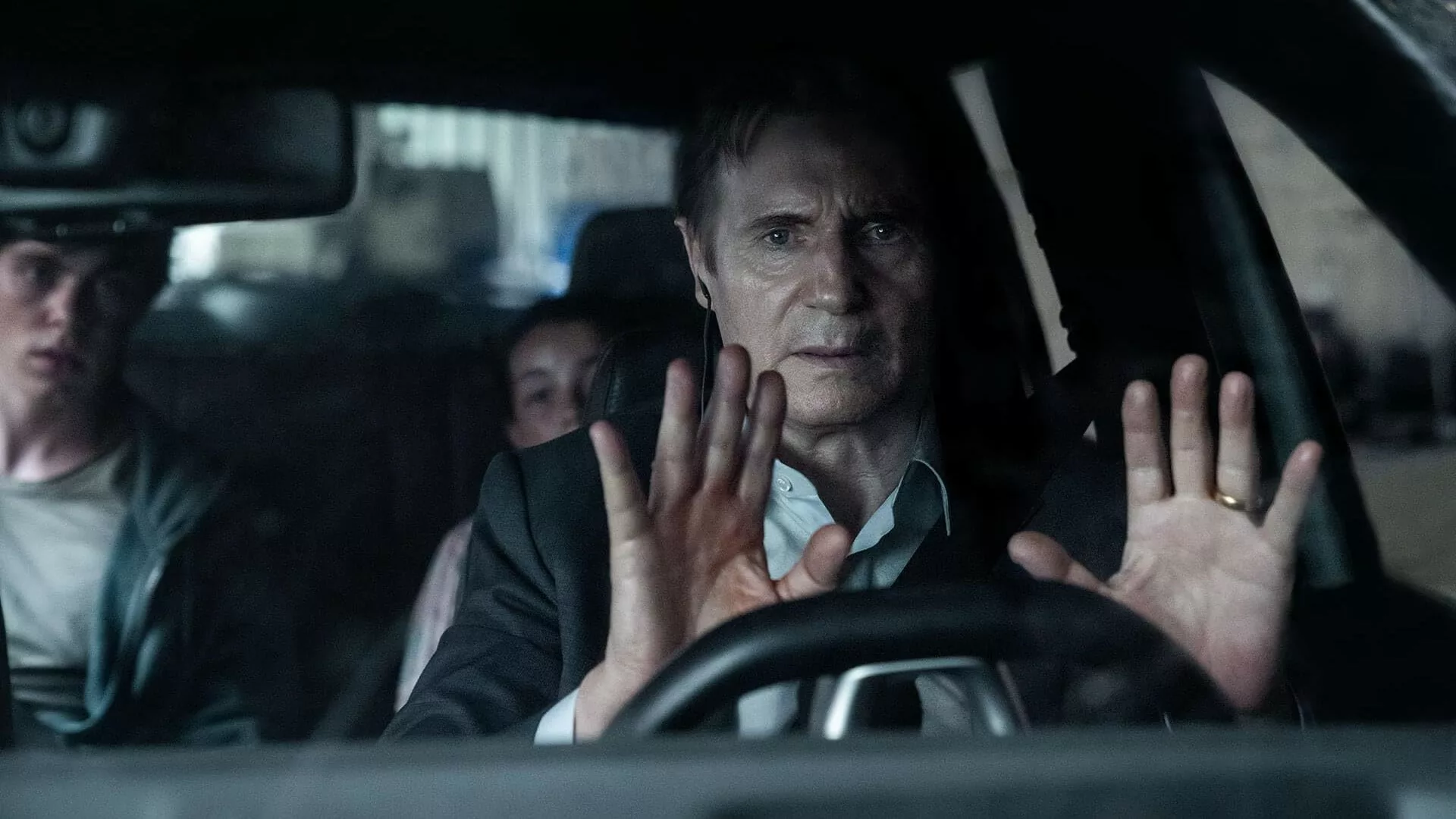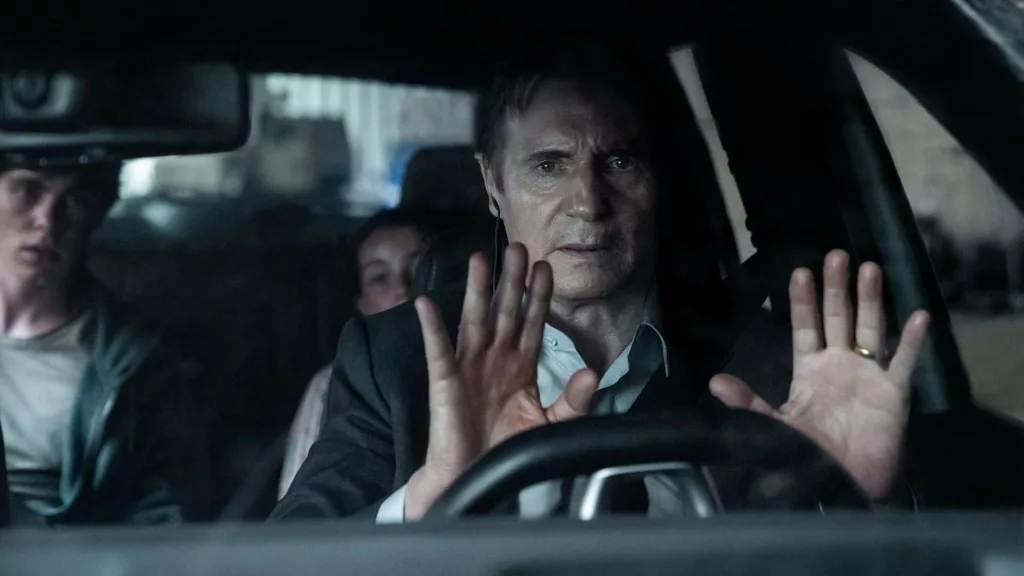 However, the sands of time spare no one. As Neeson navigates the treacherous waters of an industry that often favors youth, his performances in films like "Retribution" serve as a reminder: true cinematic appeal isn't always about high jumps or fast punches. Sometimes, it's the depth in the eyes of a seasoned actor, conveying a thousand stories with a mere glance.
The Review
Retribution
"Retribution" stands as a testament to Liam Neeson's unparalleled charisma and tenacity in the action realm. While it may tread familiar ground, Neeson's magnetic performance ensures a ride worth taking. For fans of the genre and the star, this film might not reinvent the wheel but solidifies why Neeson remains one of the last great action heroes of our time.
PROS
Liam Neeson's charismatic and compelling performance.
Engaging action sequences that captivate the audience.
Tension-filled moments, especially due to the confined car setting.
Noteworthy chemistry between Neeson and co-stars like Modine.
CONS
Treads familiar territory, offering little novelty to the genre.
Some plot reveals might be predictable for seasoned moviegoers.
While drawing inspiration from movies like "Speed" and "Phone Booth", it doesn't quite capture the same magic.
As an addition to Neeson's extensive action filmography, it doesn't necessarily stand out as one of his best.