We all love a good underdog story, especially one based on real events. The Hill tells the inspirational tale of Rickey Hill, a baseball prodigy who overcomes disability and family strife to achieve his dream of playing professional baseball. Though a faith-based film at its core, this uplifting sports biopic contains universal themes that will resonate with a wide audience.
Set in rural Texas in the 1970s, The Hill follows young Rickey, a natural hitter struggling to play the game he loves due to both physical and emotional hurdles. Born with a spinal condition requiring leg braces, Rickey shows exceptional skill smacking rocks with sticks in his impoverished neighborhood. However, his preacher father disapproves of Rickey's non-religious pastime, believing God intends for the boy to become a pastor. The film captures the poignant generational conflict between dutiful son and disapproving father, layered with Rickey's unshakeable faith in his own abilities.
Colin Ford gives a heartfelt performance as the teenage Rickey, conveying both his physical limitations and the irrepressible optimism of youth. Rickey's journey parallels the classic underdog sports story – setbacks, triumphs, a climactic final tryout. However, the narrative emphasizing religious faith and familial struggle adds emotional resonance beyond the typical sports formula.
While The Hill's unwavering earnestness won't appeal to all tastes, there is an irresistible charm to its simple storytelling. Rickey's perseverance through adversity shows that single-minded focus and belief in one's self can help overcome any obstacle. This timeless message of hope makes The Hill an uplifting film experience for people of faith and general audiences alike.
The Winding Road to Achieving a Dream
The Hill begins by introducing us to young Rickey Hill, a boy with big league dreams despite significant challenges. Born with a degenerative spinal condition in rural Texas, Rickey wears leg braces and walks with difficulty. However, he displays uncommon talent for baseball, especially hitting. Rickey spends his free time tossing rocks in the air and swinging sticks, hammering "home runs" across the barren landscape.
At home, Rickey faces emotional obstacles in addition to his disability. His father James, the local pastor, disapproves of Rickey playing baseball. He believes Rickey should follow his footsteps into the clergy instead of pursuing sports dreams. The stern but loving James prohibits baseball paraphernalia in the household, seeing it as glorifying false idols over God.
Rickey's family struggles with poverty, another hurdle between the boy and his baseball ambitions. His parents cannot afford proper equipment or training. Still, Rickey persists in honing his swing, supported by his grandmother, older brother Robert, and school sweetheart Grace. He eventually attracts the attention of his high school coach and joins the team.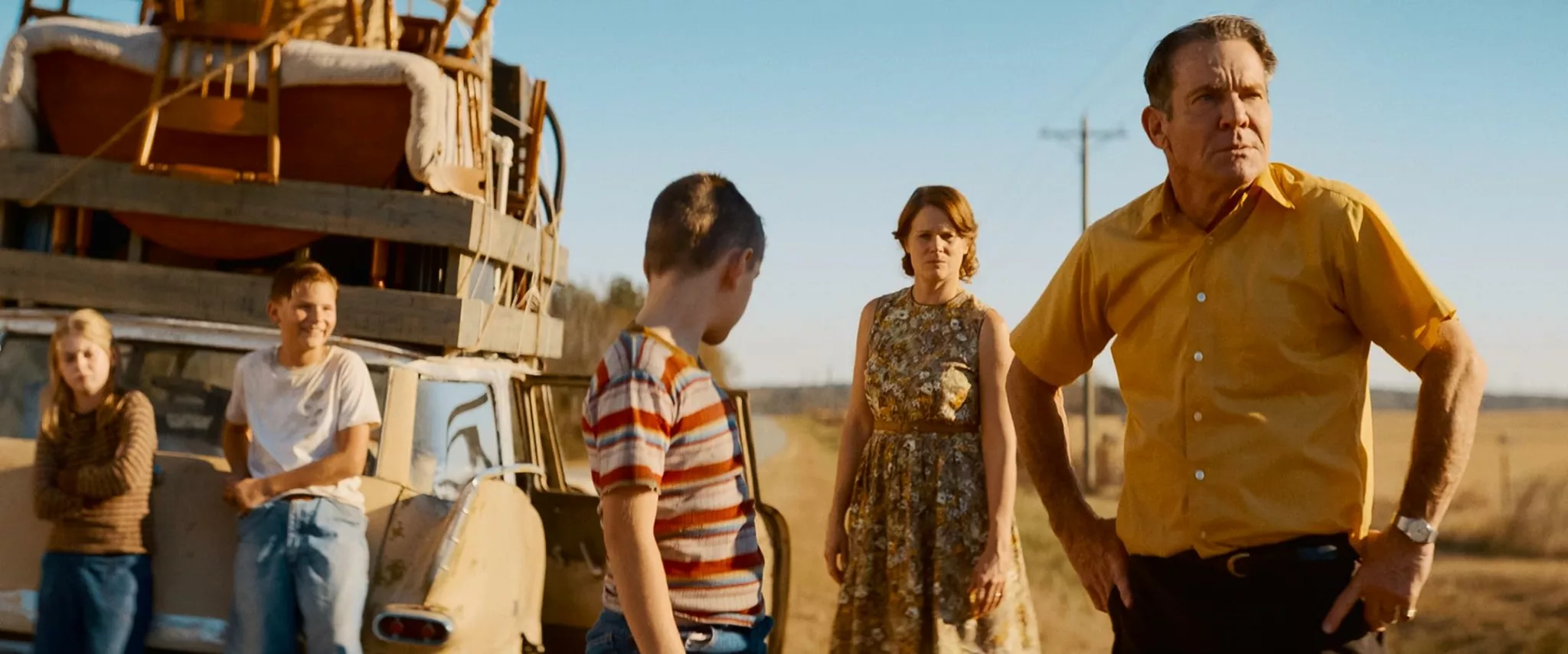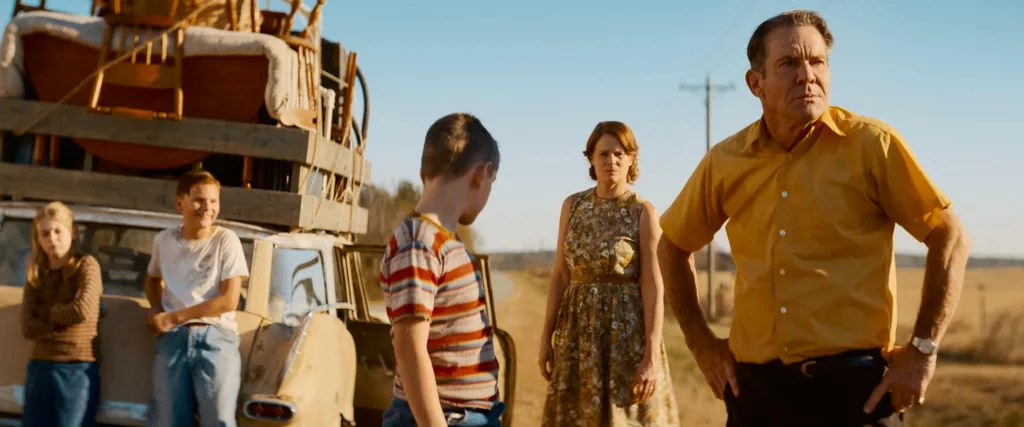 After showing great success in high school games, the teenage Rickey secures a chance to try out for a major league scout. This long-awaited opportunity could set him on the path to a professional career. However, on the eve of the pivotal tryout, Rickey's chronic back condition flares up, threatening to derail his dreams forever.
In the dramatic climax, a wheelchair-bound Rickey faces his toughest challenge yet. Despite excruciating pain, he insists on taking the field to swing for the scouts. In an inspiring display of determination, Rickey overcomes his limitations to hit a succession of massive home runs, sealing his destiny as a future pro.
Rickey's journey illustrates the timeless messages of persevering through adversity, believing in oneself, and chasing dreams despite the odds. By pouring his heart into the game, Rickey turns his disability into opportunity and finds acceptance from even his formerly skeptical father. His winding road to success will resonate with anyone struggling against challenges while pursuing their passions.
Exploring Dreams, Faith, and Generational Divide
At its core, The Hill is about pursuing your dreams despite obstacles and naysayers. Rickey's burning desire to play professional baseball conflicts with his father's wish for him to enter the clergy. This tension between individual aspirations and parental expectations resonates with universal themes.
Pastor James represents the older generation's traditional mindset. He discount's Rickey's baseball ambitions as fantasy and feels divinity school is the proper path. Their arguments suggest a generational divide – the stern, religious father versus the progressive, freethinking son. However, these clashes reveal James' deeper motivation. He worries baseball cannot provide the financially stable career Rickey needs. This concern for his son's wellbeing makes James a more sympathetic character.
Rickey demonstrates unflappable faith and confidence despite his disability. He insists God granted him superlative batting skill and will not let his physical limits deter him from baseball glory. Rickey's certainty that he can overcome any challenge through belief in his talents makes him an inspirational protagonist. When at his lowest points, like when his health deteriorates right before the big tryout, Rickey's faith buoys his hopes.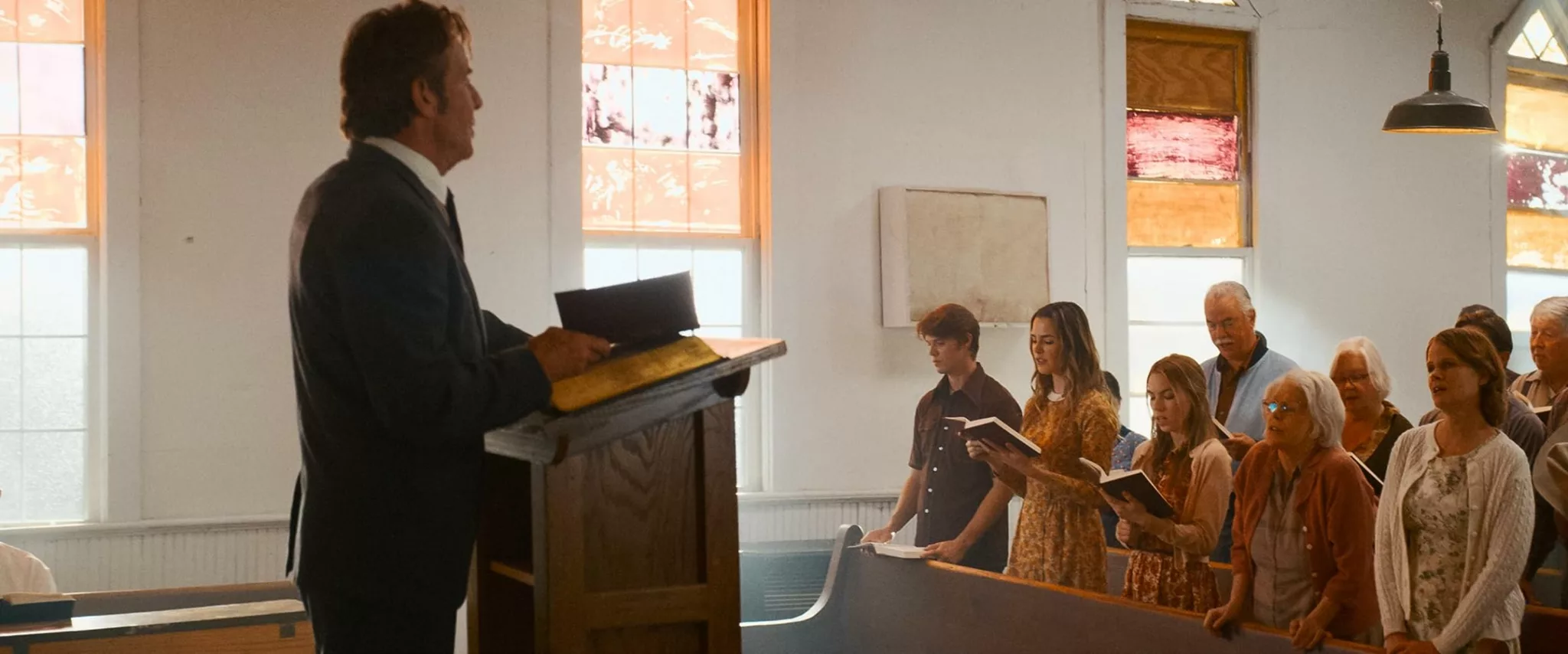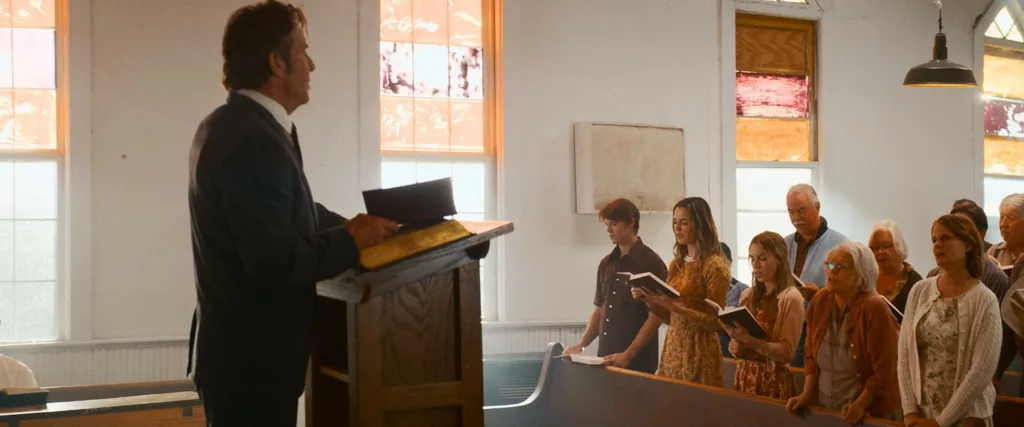 While empowering, Rickey's constant optimism verges on one-dimensional. We get little sense of his inner doubts or vulnerabilities which could make him a more relatable and fully-realized character. The film focuses on his pious assuredness at the expense of complex characterization.
However, centering Rickey's motivations on religious conviction provides an uplifting message about persevering through adversity. His success seems preordained by God, diminishing the impact of worldly setbacks. This godly spin on the traditional underdog tale makes The Hill uniquely appealing to faith-based audiences.
Yet at times the religious elements feel heavy-handed or border on supernatural rather than spiritual. Moments like Rickey's braces mysteriously fixing his legs strain believability for non-religious viewers. While integral to Rickey's mentality, the overt religious messaging lacks nuance in parts. Ultimately though, the story conveys a universal and inspiring theme – with dedication and heart, we can stay true to ourselves and achieve our dreams despite the obstacles life throws at us.
The Nuts and Bolts: Directing, Acting, and Production Value
Director Jeff Celentano takes a workmanlike approach, competently executing this inspirational real-life story. The film moves at a deliberate pace, allowing emotional beats to land. However, Celentano leans into clichés like sun-dappled training montages set to rousing music. A less heavy-handed directorial touch could have delivered the uplift with more nuance.
Dennis Quaid connects with his usual charm as Pastor James, conveying both fatherly concern and repressed regret. A highlight is his subtle facial acting as he struggles to support Rickey's unconventional path. Unfortunately, the script underserves Quaid by making James a bit one-note.
In the central role, Colin Ford exudes youthful optimism and gives Rickey a touching underdog appeal. Saddled with overly earnest dialogue, Ford relies on his soulful gaze and easy charisma to carry us through Rickey's journey. The young actor brings sensitivity to the challenges of Rickey's condition.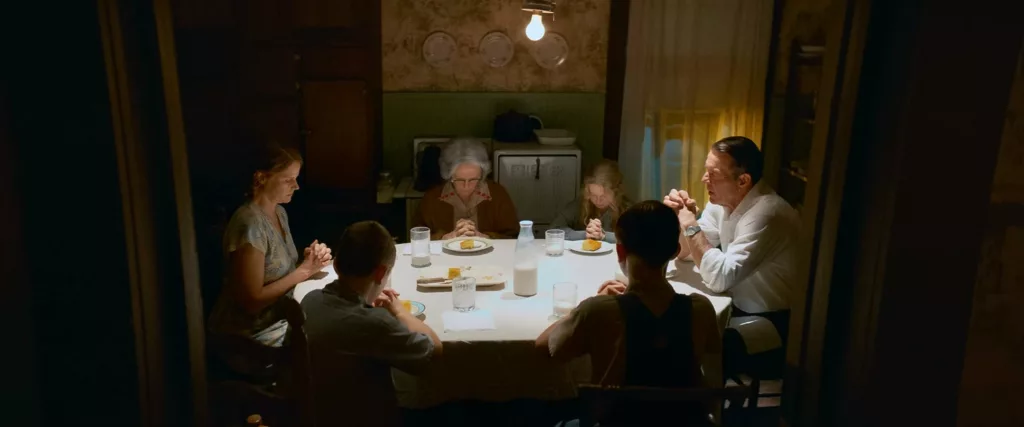 Sun-baked cinematography and rustic production design authentically capture the 1970s small-town setting. Vintage cars and costumes help immerse us in the period. Quiet pastoral shots visually reflect the community's humble values. While scenes are competently filmed, the visuals lack flair or distinct style.
The music cues feel standard-issue, alternating between plucky acoustic guitar and syrupy strings to accompany moments of triumph or tragedy. The score goes for the emotional jugular but fails to allow the audience to arrive at those feelings organically. More restraint could have lent the music more impact.
Flashbacks to Rickey's childhood are smoothly integrated using standard dissolve techniques. The editing provides an easy-to-follow linear structure. However, the film could experiment more with non-linear editing to break up the formulaic biopic pace. Overall, solid technical skills deliver the story, but more creativity could have elevated the production.
Who It Will Speak To and Why
With its themes of faith and family, The Hill will strongly appeal to Christian moviegoers looking for uplifting stories aligned with their values. Rickey's piety and the film's religious messaging will resonate with this demographic. They will connect with its celebration of perseverance through prayer and devotion.
Beyond just faith-based viewers, The Hill offers inspiration to anyone who has pursued their passions against daunting odds. Rickey's perseverance through disability and poverty makes him an underdog for the ages. His single-minded pursuit of baseball dreams despite so many obstacles will resonate widely. The film captures the universal emotional payoff of seeing raw talent and determination rewarded.
However, some may critique the straightforward handling of religion and parenting. Pastor James is depicted rather simplistically as a discouraging father who eventually sees the light. A more nuanced portrayal may have added complexity. The film's unwavering earnestness leaves little room for subtlety or realism when dealing with family relationships.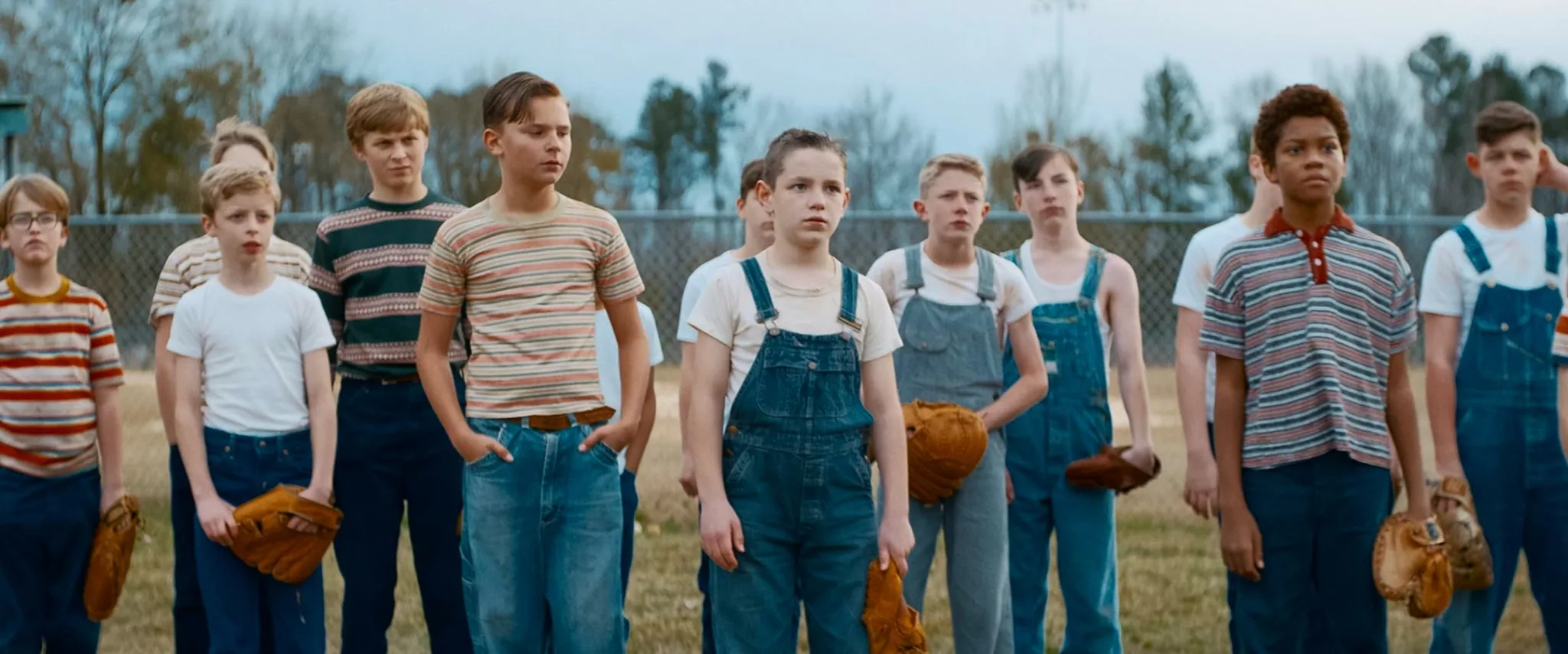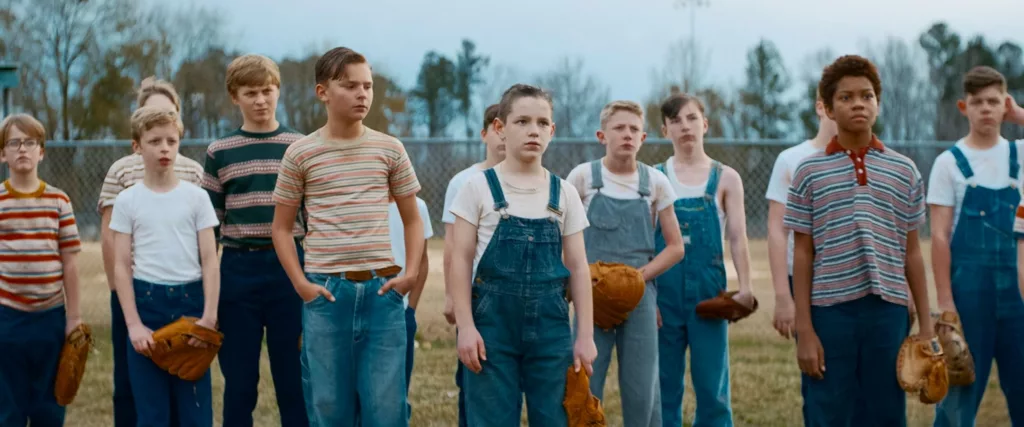 The ending aims for a big emotional crescendo as Rickey heroically hits home run after home run, achieving his long-awaited success. But this grandly triumphant climax rings a bit hollow given the rather thin characterization. We get surface-level drama without the layered storytelling to truly earn such an effusive payoff.
Still, there is an irresistible charm to Rickey's story that will appeal to a wide audience, regardless of viewers' beliefs. It evokes the power of unwavering faith – both in God and in one's own gifts. This timeless underdog tale reminds us that with enough heart, we can stay true to who we are and accomplish great things, no matter the obstacles life throws in our path. The Hill's sincerity and inspirational message will resonate for years to come.
An Inspirational Story for the Heart
At its core, The Hill delivers an uplifting and family-friendly story of pursuing your dreams despite life's difficulties. Though predictable and at times saccharine, its earnest charm is undeniable. Overall, the film achieves its goal to inspire, even if the execution lacks polish and nuance.
The storyline hits familiar beats but wraps them around relatable themes of generational differences and overcoming adversity. Standout performances, especially from leads Colin Ford and Dennis Quaid, provide emotional resonance. However, heavy-handed religious elements and a lack of complex characterization weaken the movie's dramatic impact.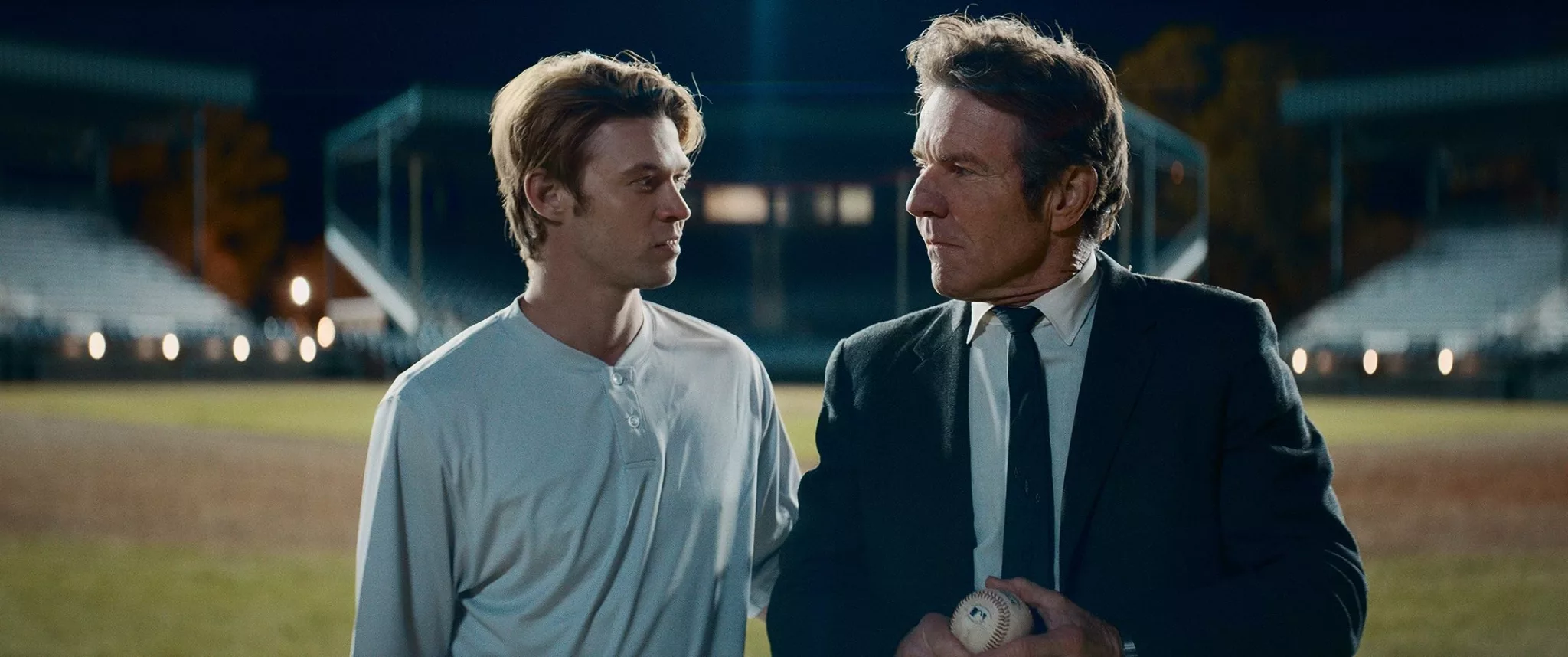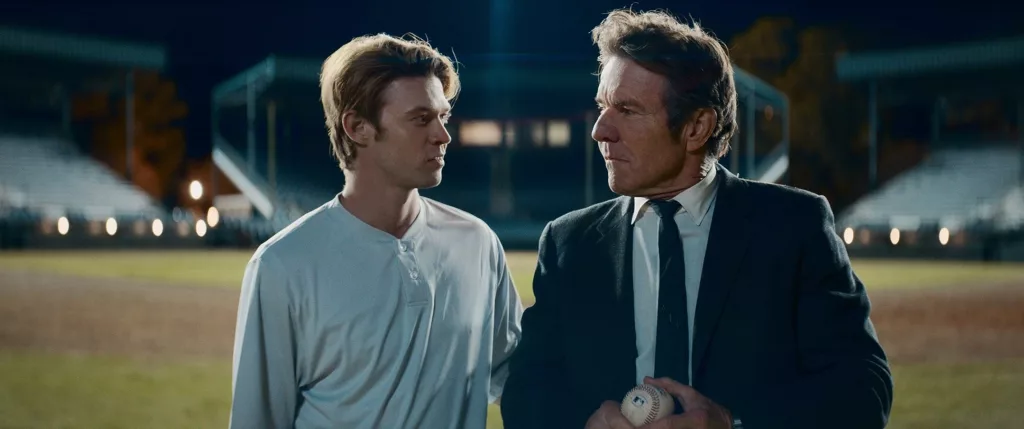 Ultimately, The Hill conveys a timeless message that perseverance and faith in oneself can help turn challenges into triumph. Rickey's journey from disabled youth to minor league player reminds us we all have hidden potential within. This uplifting and spiritual take on the underdog formula will motivate viewers to pursue passions despite obstacles.
With its PG rating and themes of family, faith and baseball, The Hill appeals most to middle America audiences seeking encouragment and wholesome entertainment. It lacks the sophistication or uniqueness to make a broad critical splash. But for mainstream moviegoers, especially those with spiritual inclinations, it provides a well-meaning and hopeful cinematic experience. The Hill's sincere heart and inspirational outlook ensure its uplifting story will stick with viewers long after the credits roll.
The Review
The Hill
The Hill tells an earnest and uplifting true story, even if the execution is clichéd at times. For audiences seeking a family-friendly sports drama with spiritual themes, its heart is in the right place. While the heavy-handed faith elements and lack of nuanced characters lessen the impact, the film ultimately succeeds as an inspirational crowd-pleaser. The sincere performances and timeless message make The Hill worth a watch for the right audience. However, predictable storytelling and melodramatic moments prevent it from being a great film. It earns points for charm but loses some for lack of subtlety. Still, The Hill delivers sufficient emotional payoff to satisfy those seeking a faith-based underdog story.
PROS
Inspiring true story of pursuing dreams despite adversity
Strong lead performances from Colin Ford and Dennis Quaid
Classic underdog sports formula with emotional payoff
Beautiful cinematography of rural 1970s setting
Uplifting themes of family, faith, and perseverance
CONS
Heavy-handed religious elements lack nuance
Rickey Hill is a thinly characterized protagonist
Supporting characters are underdeveloped
Director relies heavily on clichés and melodrama
Overly sentimental musical score
Dramatic ending feels unearned due to lack of depth
Stretches believability at times to prove "miracles"