In an eagerly awaited announcement, miHoYo has revealed that the PlayStation 5 version of the immensely popular free-to-play turn-based space fantasy RPG, Honkai: Star Rail, is set to make its debut on the PlayStation Store on October 11.
For those who are new to the Honkai universe, Honkai: Star Rail is already captivating audiences on various platforms. Currently, it's accessible on PC via client download and the Epic Games Store, as well as on iOS through the App Store, and Android via Google Play. Furthermore, the good news doesn't end here, as miHoYo has also announced plans for a PlayStation 4 version.
Journey Beyond the Stars
Honkai: Star Rail promises an intergalactic adventure of epic proportions. In this mesmerizing universe, enigmatic beings known as "Aeons" wield the power to shape reality, extinguish stars, and etch their legacies on countless worlds. Players, alongside their trusty companions, will embark on the Astral Express, charting a course once traversed by these enigmatic beings.
As you journey onward, you'll uncover new civilizations, forge bonds with comrades, and embark on thrilling adventures among a multitude of fantastical worlds. The mysteries of the cosmos are yours to unravel among the stars.
The game teases players with a challenge: "Well what're you waiting for? Are you ready to begin this trailblazing journey?" The invitation is clear, as the game beckons players to dive headfirst into a captivating narrative.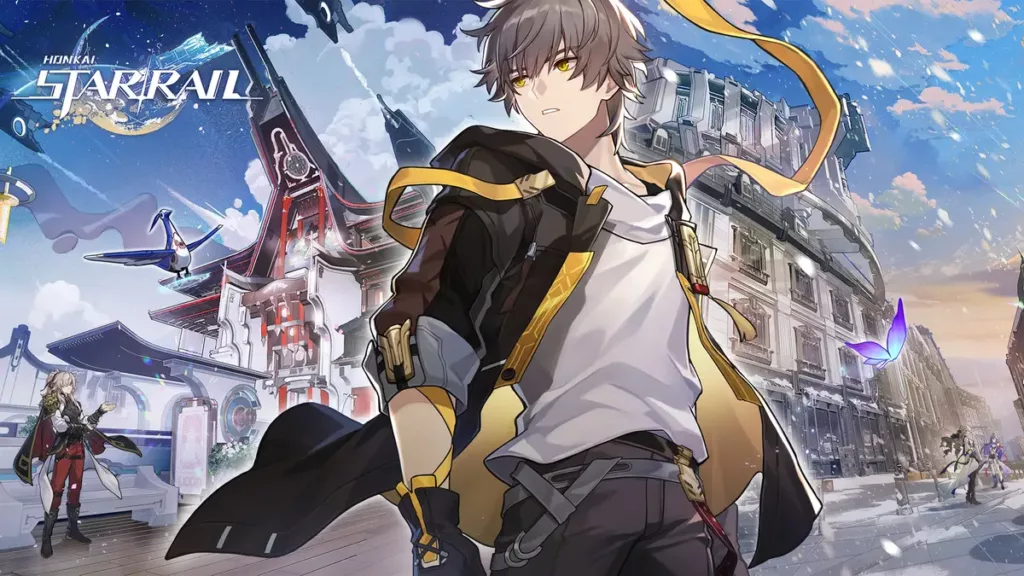 A HoYoverse Space Fantasy RPG
Honkai: Star Rail introduces gamers to a brand-new facet of the expansive HoYoverse. By boarding the Astral Express, players will immerse themselves in the infinite wonders of the galaxy, replete with adventure and thrills. The promise of encountering new companions across diverse worlds, and perhaps even familiar faces, adds to the allure.
Together, players will confront the challenges posed by the formidable Stellaron and delve deep into the concealed truths that lie beneath the surface of this cosmic odyssey. This is a journey that will propel players ever starward.
In line with modern gaming trends, Honkai: Star Rail incorporates in-game voluntary purchases facilitated by virtual currencies. These virtual currencies grant players the ability to acquire random in-game items, adding an extra layer of depth to the gameplay experience.
As the launch date on the PlayStation 5 approaches, gamers can hardly contain their excitement for the forthcoming adventure that Honkai: Star Rail promises. With its captivating storyline and cosmic vistas, the game is poised to transport players to a universe of infinite possibilities come October 11. So, gear up and prepare to embark on a trailblazing journey through the stars!
Unveil a New Gaming Gem: Seeking a fresh narrative-driven experience? Dive deep into our comprehensive review of "Ashina: The Red Witch", a game that masterfully blends Japanese folklore and heartwarming tales.