Fans of Blizzard's iconic RPGs have something exciting to look forward to as Project Diablo 2, a dedicated fan-made modification project, gears up for the launch of its eighth season.
If you've had your fill of the latest installment in the Diablo series or are seeking a unique experience while waiting for Diablo 4 Season 2, Project Diablo 2 Season Eight might just be the answer you're seeking.
A Nostalgic Journey with a Modern Twist
The creators behind Project Diablo 2 have an ambitious goal: to preserve the essence and essence of the original Diablo 2 and its Lord of Destruction expansion while infusing it with fresh content and enhancements.
The project follows a regular seasonal model, incorporating ladder resets and introducing a plethora of new elements to the game, effectively extending its development legacy. Anticipate brand-new items, skills, and significant balance adjustments that pave the way for diverse and creative character builds.
Quality of Life Upgrades and Engaging Endgame
Project Diablo 2 doesn't stop at content updates—it also caters to players' comfort and gameplay enjoyment. A variety of quality-of-life improvements have been introduced, including quick casting, buff timers, stackable items, a shared stash accessible across your characters, and more.
Drawing inspiration from acclaimed titles in the ARPG (Action Role-Playing Game) genre such as Path of Exile, Project Diablo 2 Season Eight offers formidable Uber encounters, a customizable mapping system, and group-oriented dungeons. These enhancements coexist seamlessly with the beloved endgame experience of Lord of Destruction.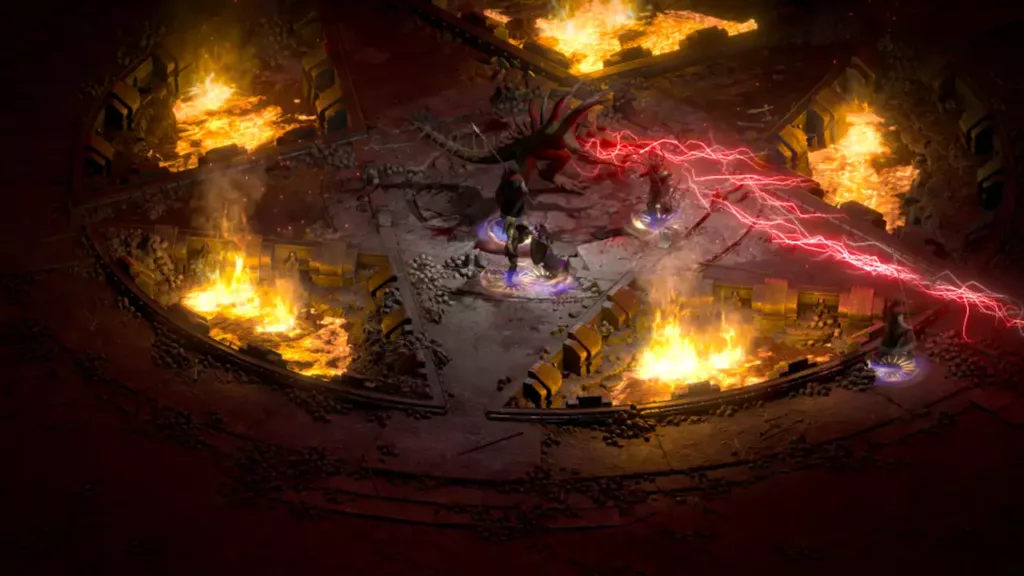 Embrace 'Depravity' in Season Eight
Titled 'Depravity,' Project Diablo 2 Season Eight is set to commence on Friday, September 22, 2023. To ensure a polished experience, a closed beta for seasonal content will be held from September 8 to 17, followed by an open beta from September 18 to 20.
To embark on this modded journey, ensure you possess a retail copy of Diablo 2 and its Lord of Destruction expansion.
Season Eight introduces captivating features such as:
Throwing potions applying negative resistance debuffs
Addition of new cold and lightning thrown potions
Introduction of a button to lock your inventory and charms
Enhancement of Belt UI to display reserve potion count and types in each slot
Reworking of Kick damage
Introduction of the unique spear Uldyssian's Awakening, bestowing energy shield upon equipping
Inclusion of the unique map 'The Fallen Gardens,' a gateway to Diablo 2's famed Diamond Gates
For in-depth information, head over to the Project Diablo 2 website, which also offers access to the project's Discord server—ideal for staying updated and connecting with fellow players.
While Project Diablo 2 Season 8 prepares to captivate fans, there's more to explore within the Diablo universe. Diablo 4's bonus XP weekend beckons players for a return to Sanctuary, and Diablo 3's final season promises a culmination of fan requests, likely to launch in the same month.