Way back when PlayStation RPGs were in their prime, the original Rhapsody made its debut with a song in its heart. This quirky adventure followed Cornet on a quest for love, with a twist – characters would randomly burst into elaborate musical numbers! Though it found a small fanbase, the two Japan-exclusive sequels never got their time in the spotlight overseas.
Now, decades later, publisher NIS America is giving Rhapsody II and III a second chance. With this new Marl Kingdom Chronicles collection, these hidden gems can finally shine for Western audiences. Join me as I explore the highs and lows of this bundle from the past.
Do Kururu's coming-of-age tale and Cornet's return recapture that PS1 magic? Or do these dusty old tunes fail to stand the test of time? After reveling in the Rhapsody nostalgia, we'll weigh if these obscure classics deserve the modern remake treatment. I'll be your tour guide through this melodic trip down memory lane!
Battling Puppets and Princesses
When it comes to turn-based battling, Rhapsody II keeps it simple but snappy. Kururu and her crew take turns trading blows with mushrooms and ghosts. Instead of complexity, it opts for speed with fast-paced fights that keep the story moving. The sequel switches things up a bit by letting you stack a party of 16 characters on the battlefield. However, you only control the front row of 4. The rest hang in the back as support.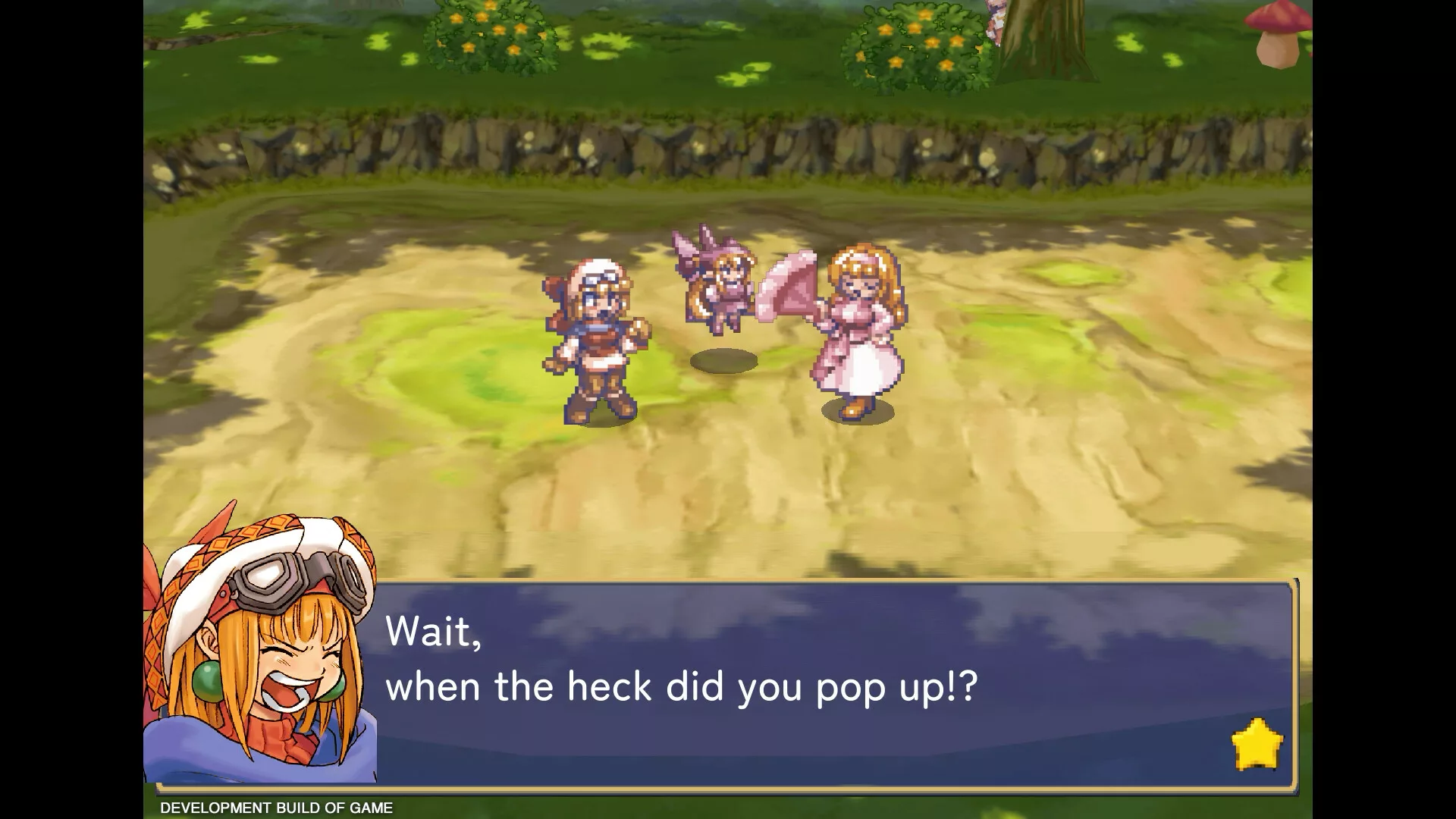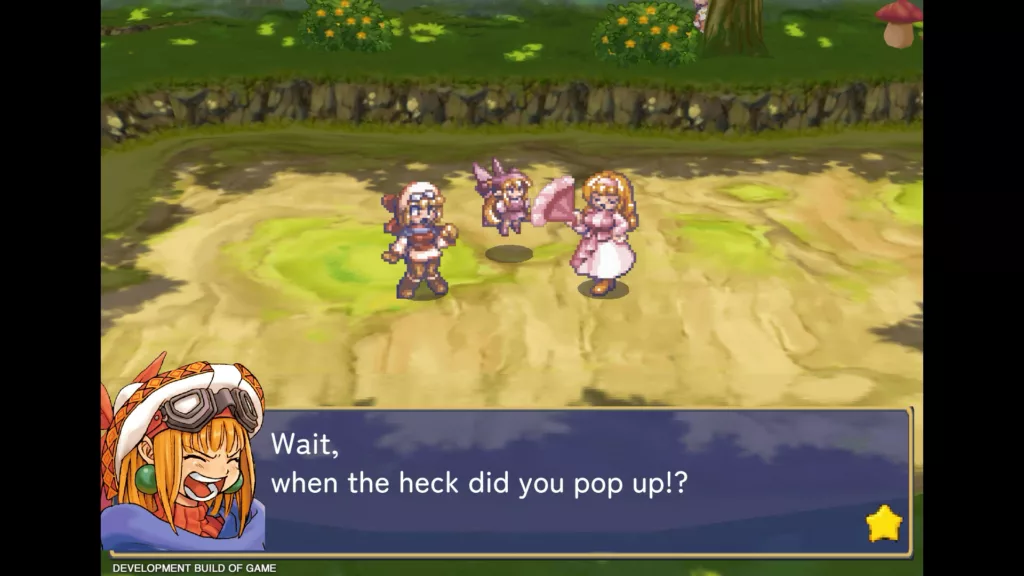 These benchwarmers aren't totally useless though! Equipping puppet pals provides stat perks alongside their smackdown skills. The stars of the show are the leads like Kururu and Cornet. They've all got standard attacks plus some magical musical moves. Gearing them up with the best puppets for the job is key. Finding the right balance of offense and defense gets tricky with so many team combinations. Don't get too attached to any lineup though, as members swap in and out frequently with the plot.
Of course, what's an old school RPG without excessive random battles? Running the gauntlet ofidentical enemy mobs gets tedious fast. Today's games realized grinding gets dull quick. Some modern quality of life upgrades could've seriously helped pace these quests better. Still, saving anywhere reduces frustration from the onslaught of fights. Patience is a virtue that pays off with the payoff of seeing Kururu's journey through.
A Princesses' Pursuit of Love and Adventure
Rhapsody II brings us back to the kingdom of Marl, this time following Kururu, Cornet's headstrong daughter. She's got dreams of escaping the castle to find her Prince Charming. But her royal upbringing leaves her naïve about the real world. Like mother, like daughter! Cornet's own journey to love kicked off the first game.
Kururu's rebellious spirit stirs up trouble, but her loyal buddy Crea keeps her out of too much danger. Together, they set off on a classic coming-of-age tale filled with laughs. Later, Rhapsody III revisits Cornet and Kururu's stories from new angles. Each chapter jumps around the timeline, reimagining their adventures. We get glimpses of the past, present, and future of Marl.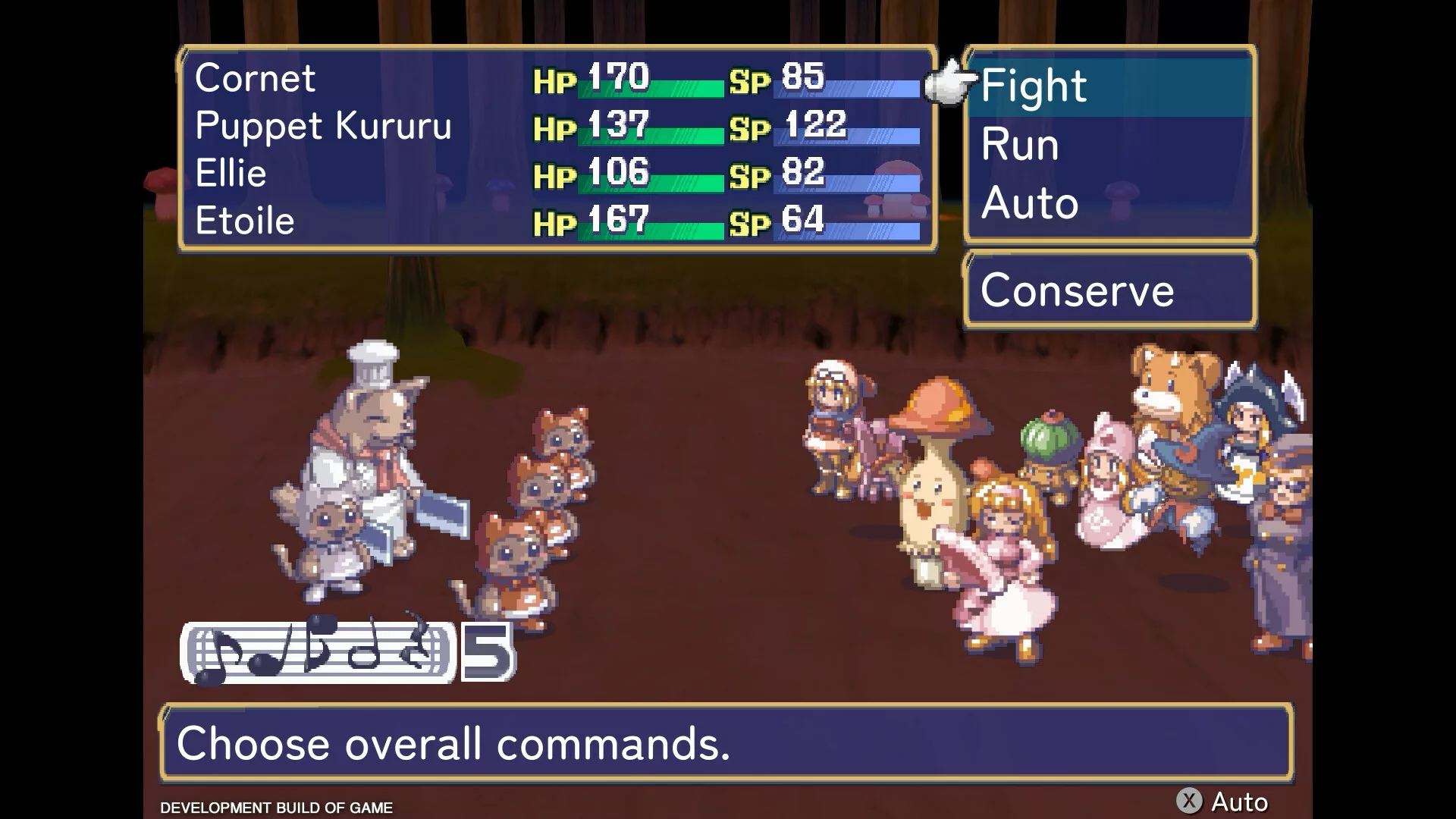 While epic sagas like Final Fantasy or Dragon Quest tackle heavy themes, Rhapsody keeps things light. The cheerful pixel art matches the fairy tale vibe. Random musical interludes also burst with bubbly energy. Kururu sings her feelings out Disney princess style. The heartwarming moments and goofy characters provide a soothing escapism.
Rhapsody III's anthology structure unfocused approach left some fans disappointed. But viewed as a bonus epilogue to Kururu's journey, it offers a sweet sister story. The warm familiarity of returning to Cornet and Kururu's humble adventures delivers a nostalgia trip worth taking.
Visuals That Stand the Test of Time
It's rare for PlayStation era graphics to still look so crisp. The charming pixel art of Rhapsody II holds up wonderfully. The sprites brim with personality, from Kururu's animated expressions to her fluid dance moves. Sure, some backgrounds get recycled ad nauseam. But core sights like Marl Castle fill you with nostalgia. The sequel loses some of that magic by experimenting with 3D backdrops. They feel out of sync with the 2D characters.
Fortunately, Rhapsody III returns to a retro style for its anthology vignettes. Revisiting Cornet's journey in retro form makes it extra special. Modern tricks like screen smoothing or CRT filters can enhance the visuals too. But the pixel perfection is already peak coziness. These timeless graphics paired with the upbeat musical score tap into gaming nostalgia bliss.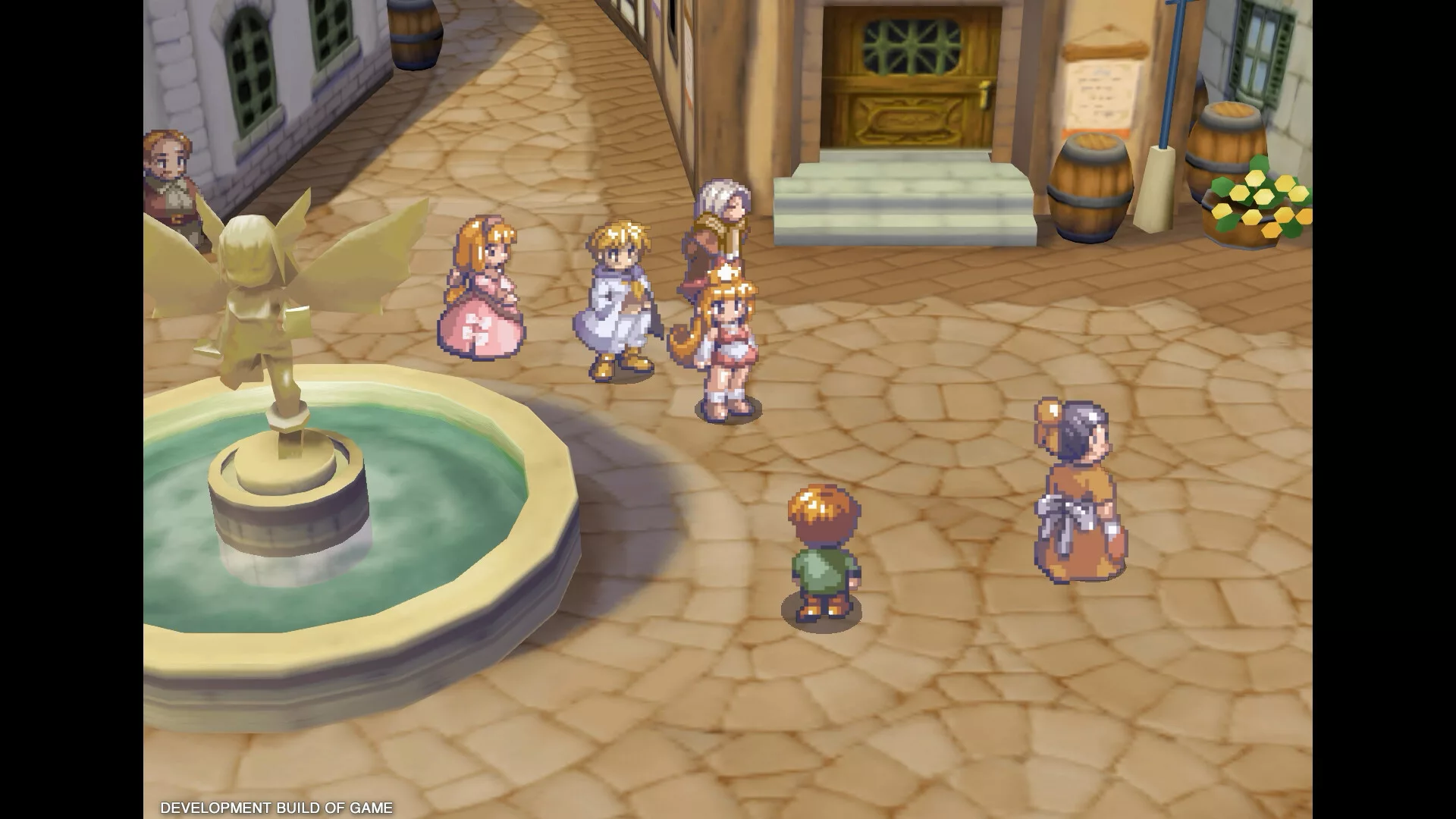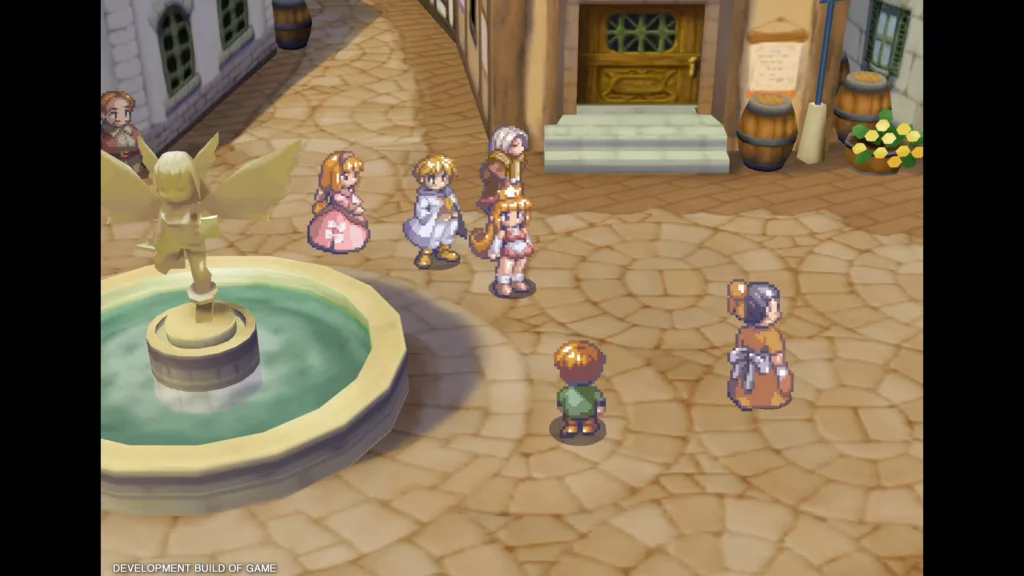 Speaking of music, Rhapsody's catchy tunes stand out in the sea of generic RPG background music. The bouncy melodies get in your head fast. When Kururu suddenly breaks into pop idol-style singing, it's weirdly enchanting. Her emotional ballads drive the story in refreshingly interactive ways. Unfortunately, the vocals remain untranslated from Japanese. At least the English dub helps smooth over any dissonance.
Some players may find reading lyrics distracting. But even without understanding every line, the sheer spectacle of these musical scenes energizes you. Rhapsody's fusion of music and gaming was unprecedented. Now it's a delightful dose of nostalgia.
Streamlining for ModernPlayers
Rhapsody II simplifies some clunky old mechanics to make jumping in easier. The tactical grid combat from the original got ditched for a straightforward turn-based system. Puppet pals now grant abilities through equipping instead of controlling them directly. It lowers the barriers for new players without losing depth.
Of course, some antiquated designs still show their age. Lots of menus and stats to dig through make customizing a chore compared to slick modern UIs. Fast travel between saves would've been a godsend to offset constant random battles. Quality of life fixes we now take for granted are missed opportunities.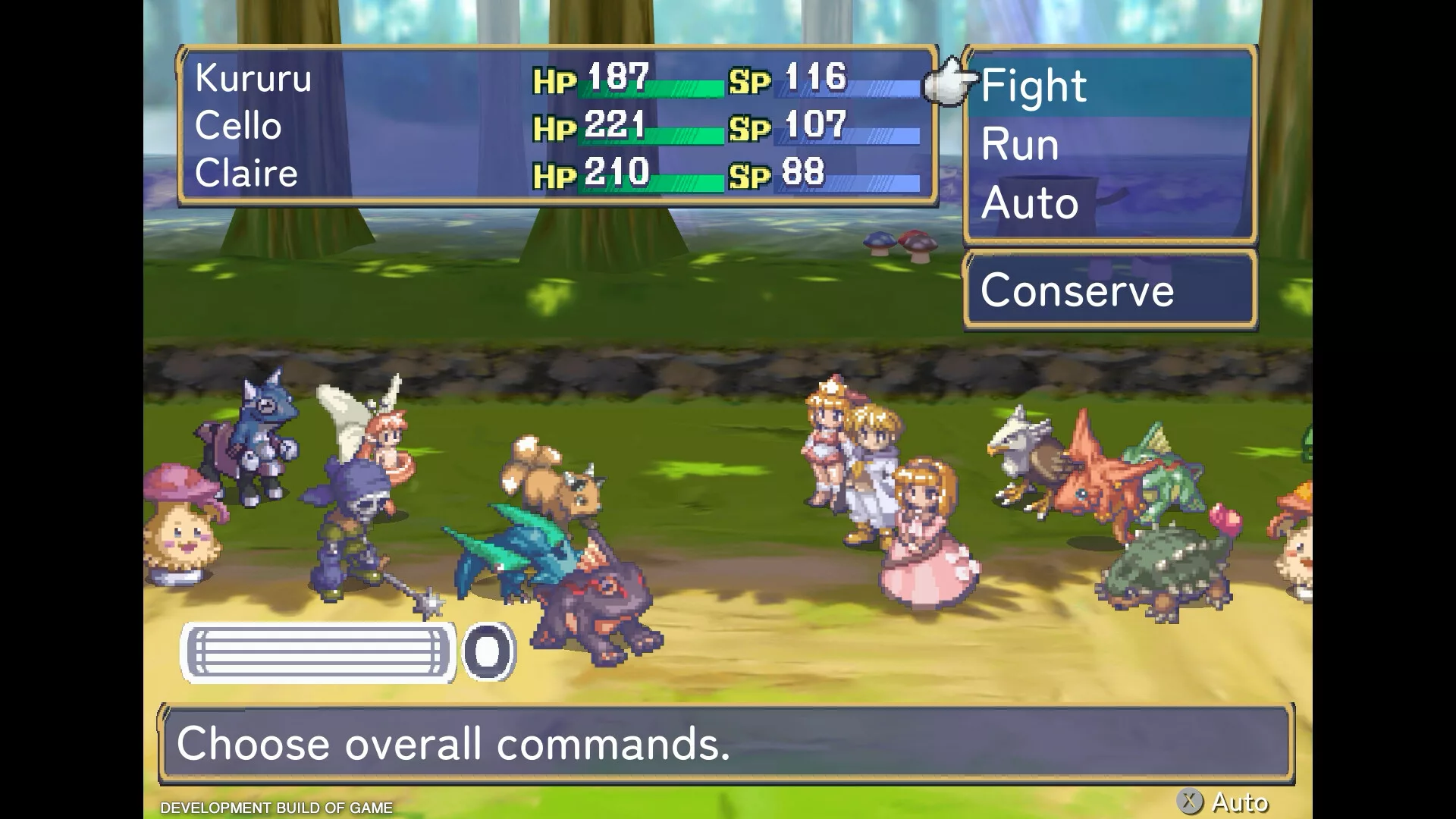 Coming from current hits like Persona 5 or Fire Emblem, Rhapsody's shortcomings stand out. The bar is high for turn-based RPGs in 2023. Some folks will bounce right off these clunky classics. But for those with fond PS1 memories, the dated quirks become part of the nostalgic appeal. Overlook the blemishes and Kururu's adventure sparkles despite limitations.
Rhapsody: Marl Kingdom Chronicles isn't aiming to convert new fans. This collection is pure comfort food for diehard fans. A little modern polish on top, like added voice acting, makes it go down smooth. The outdated flaws fade into the background when you're enjoying the sweet familiar flavor of Rhapsody's return. This blast from the past best serves as a delicious dessert, not the main course.
The Timeless Charmof a Cult Classic
Rhapsody II is the jewel of this collection. Its self-contained coming of age story warms your heart through the end. Building relationships with Kururu's crew makes you feel part of their world. The personal scale of her quest for independence and love has an intimate charm missing from most fantasy epics.
Meanwhile, Rhapsody III's fragmented nature limits its appeal. Revisiting beloved characters can be rewarding fanservice. But as a standalone experience, it lacks narrative focus. Best suited as a post-credits bonus for diehards to savor more time with Cornet and Kururu.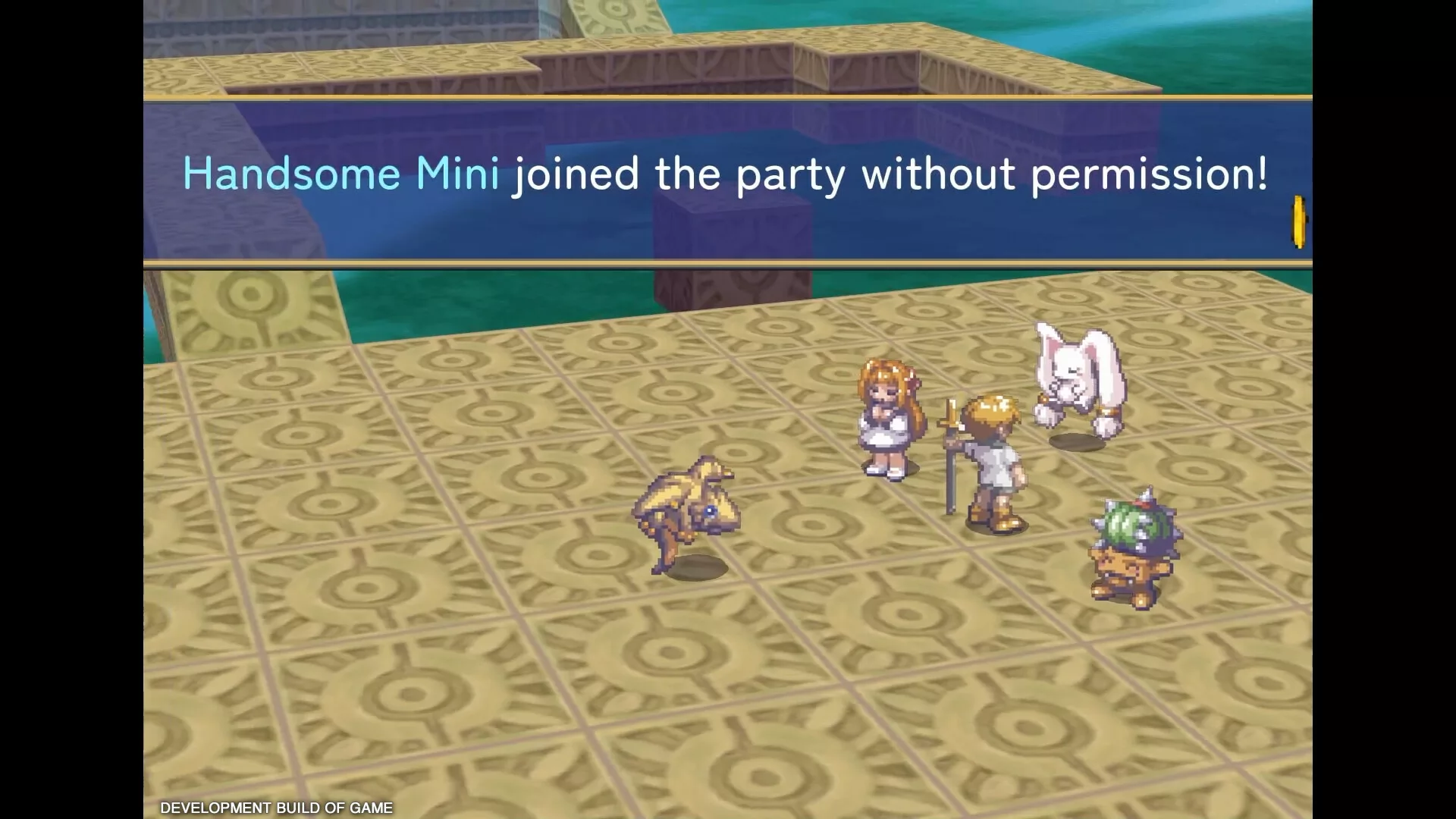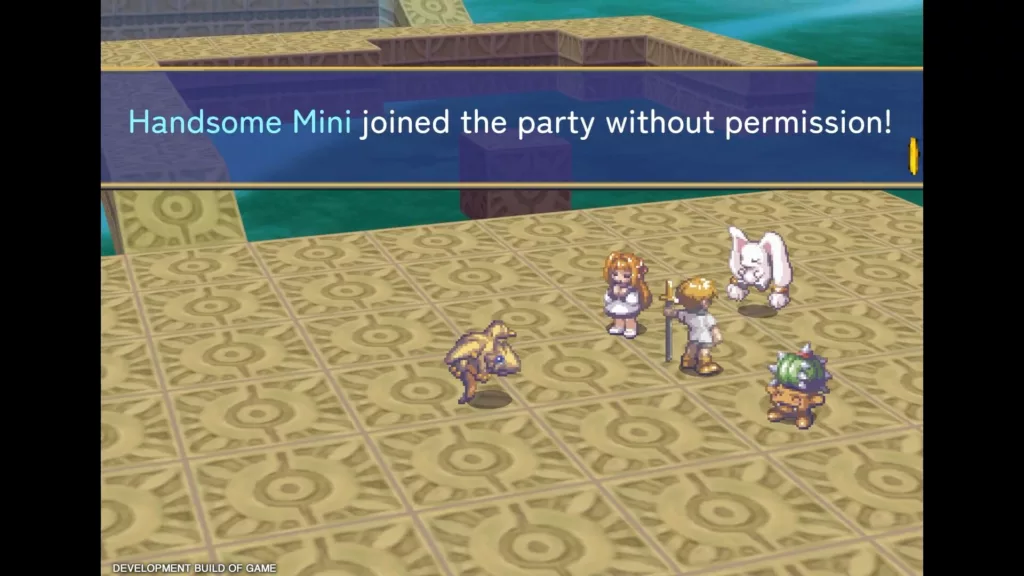 Modern genre-bending indie hits like Undertale prove offbeat RPGs can find mainstream success. But Rhapsody's niche musical formula ensures its status as a cult classic rather than a huge hit. For fans of old school JRPGs, though, it's a nostalgic treat.
Kururu's heartwarming adventure stands the test of time through earnest charm and unique personality. Niche appeal aside, Rhapsody II in particular deserves to be remembered among the PS1 greats. There's still magic to be found in Marl Kingdom all these years later.
A Niche Series Worth Remembering
Rhapsody: Marl Kingdom Chronicles revives two obscure gems in one nostalgic package. While Rhapsody II steals the show, both games showcase experimental RPGs that dared to be different. Their audacious musical format was unprecedented. Now it's a novel dose of retro charm.
By localizing these Japan-exclusives for Western audiences, NIS America does a service to gaming history. They preserve an era when developers weren't afraid to get creative in the AA space. Quirky passion projects like Rhapsody shouldn't be forgotten.
Of course, the collection has flaws showing its age. Clunky mechanics and repetitive battles require patience from modern players. But for fans yearning for a trip down PS1 memory lane, the drawbacks fade away. Warts and all, Rhapsody delivers a heartfelt role-playing experience lost to time…until now.
Kururu's silly songs and Cornet's grand adventure recapture the innocence of youthful gaming. Their stories brim with humor and hope absent from today's brooding epics. Revisiting Marl Kingdom is like curling up with a cherished fairy tale book from childhood. Sometimes rekindling that nostalgic joy is the most valuable gift of all.
The Review
Rhapsody: Marl Kingdom Chronicles
Rhapsody: Marl Kingdom Chronicles is a charming trip down memory lane, particularly thanks to the stellar Rhapsody II. Its infectious spirit of adventure and quirky humor stand the test of time. While the collection shows its age in places, it brings a lost era of experimental RPGs to a new generation. For fans eager to revisit PS1 classics, this musical journey delivers plenty of nostalgic joy.
PROS
An engaging coming of age story and charming cast of characters
Pixel art visuals are colorful and nostalgic
Fantastic soundtrack with catchy tunes and musical numbers
Lighthearted tone provides a soothing escapism
English voice acting adds appeal for new audiences
Preserves obscure RPG classics in an official localization
CONS
Frequent random battles disrupt pacing and momentum
Dated mechanics and menus feel clunky by modern standards
Rhapsody III's fragmented vignettes lack narrative focus
Collection lacks gameplay enhancements and quality of life improvements
Niche appeal makes it hard to engage new fans of the genre