Fans of the classic sitcom "Frasier" are eagerly awaiting its long-anticipated reboot, set to premiere on Paramount+ very soon. As the return of the beloved psychiatrist and radio host approaches, here's a comprehensive guide to the season's episode count and when you can catch them.
After an eight-season original run that ended in 2004, the show left an indelible mark on television with its witty humor and memorable characters. Now, nearly two decades later, Frasier Crane is back for a legacy season, albeit with some notable character absences, including Niles, Martin, Daphne, and Bulldog. However, fans can rejoice as Kelsey Grammer reprises his role as the titular character.
While the original series racked up an astonishing 24 Emmy Awards, the reboot has garnered a more mixed reception from critics. Nevertheless, the enduring appeal of Frasier's character and the intrigue of his life two decades later have kept audiences engaged.
Unlike the original series set in Seattle, the reboot brings Frasier back to Boston and introduces a character twist with his less-than-Frasier-like son. Significant changes await, but let's delve into the episode count and release dates for this highly anticipated reboot.
The Frasier Reboot: 10 Episodes
The reboot of "Frasier" is slated to consist of 10 episodes. While specific details about each episode remain scarce, several titles have been unveiled. Episode 1, "The Good Father," and Episode 2, "Moving In," are among the revealed titles.
Episode 7, intriguingly titled "Freddy's Birthday," is expected to revolve around Frasier's grown-up son, Frederick Crane. The final two episode titles have also been disclosed: the penultimate episode is named "The Fix Is In," followed by the season finale, "Reindeer Games."
While 10-episode seasons align with contemporary television norms, it's notably fewer than the original series, which often featured over 20 episodes per season.
The Frasier Finale: December 7, 2023
Fans of "Frasier" can mark their calendars for the reboot's finale on December 7, 2023. The title "Reindeer Games" suggests a festive holiday theme, potentially alluding to a heartwarming and seasonally fitting conclusion.
However, the title also carries a deeper meaning, hinting at an intriguing story arc. "Reindeer games" refers to activities that unfairly exclude certain participants, and it's a concept Frasier was known for in the original series, using his intellect to distance himself from others. It remains uncertain whether "Reindeer Games" marks the end of the series or if there are plans for a second season of the Frasier reboot.
Frasier Episode Release Schedule in Full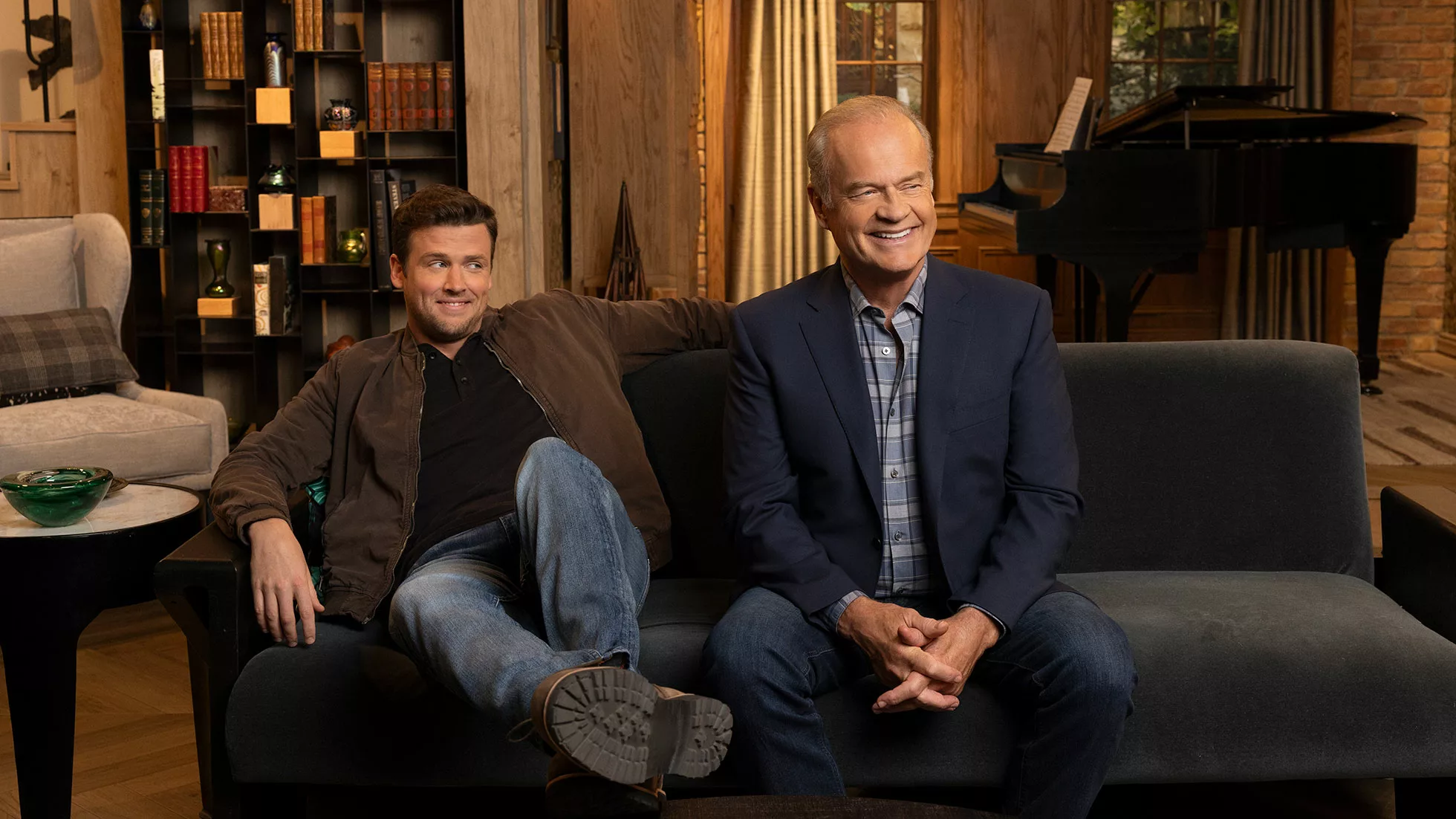 Viewers can anticipate a weekly release schedule for "Frasier" episodes on Paramount+, with the exception of the first two episodes, which will air together on October 12, 2023. While not all episode titles have been disclosed at this time, here's the complete Frasier episodes release schedule:
Frasier Episode 1 "The Good Father" – October 12, 2023

Frasier Episode 2 "Moving In" – October 12, 2023

Frasier Episode 3 (Title TBA) – October 19, 2023

Frasier Episode 4 "First Class" – October 26, 2023

Frasier Episode 5 (Title TBA) – November 2, 2023

Frasier Episode 6 (Title TBA) – November 9, 2023

Frasier Episode 7 "Freddy's Birthday" – November 16, 2023

Frasier Episode 8 (Title TBA) – November 23, 2023

Frasier Episode 9 "The Fix Is In" – November 30, 2023

Frasier Episode 10 "Reindeer Games" – December 7, 2023
Prepare to embark on a new journey with the iconic Frasier Crane as he navigates life's changes in this highly-anticipated legacy season.