So, you've finally decided to immerse yourself in the enthralling world of mutants, heroes, and epic battles. But where to start? With a series as sprawling and intricate as the X-Men, diving in can feel a tad overwhelming. Fear not, dear reader, because we've got you covered. This article will be your trusty sidekick, simplifying the mutant mayhem and ensuring you watch X-Men movies in order without missing a beat.
Whether you're a newcomer eager to understand the buzz or a returning fan wanting to relive the saga in its chronological glory, you're in the right place. Settle in, grab your popcorn, and let's unravel the X-timeline together!
Quick Reference Viewing Order
X-Men: First Class (2011)
X-Men: Days of Future Past (2014)
X-Men Origins: Wolverine (2009)
X-Men: Apocalypse (2016)
X-Men: Dark Phoenix (2019)
X-Men (2000)
X2: X-Men United (2003)
X-Men: The Last Stand (2006)
The Wolverine (2013)
Deadpool (2016)
Deadpool 2 (2018)
The New Mutants (2020)
Logan (2017)
How to Watch X-Men Movies in Chronological Order
The X-Men cinematic universe is vast, rich, and occasionally a bit tangled. Spanning over two decades, these movies not only tell the tales of powerful mutants but also reflect the societal issues of their respective eras. But watching them in the order they were released doesn't necessarily give you the continuity of the narrative.
To truly grasp the evolution of characters and the intertwining of plots, it's best to view them chronologically. Below, we've pieced together the most coherent sequence to watch X-Men movies in order, allowing you to follow the story as it naturally unfolds. It's time to embark on a journey from the earliest origins of mutants to their most challenging battles. Buckle up, and let's begin!
X-Men: First Class (2011)
Diving right into our cinematic journey, there's a slight twist when it comes to deciding the initial film. Some may argue that 'X-Men Origins: Wolverine' should lead the sequence with its 1845 scenes. However, the majority of its events unravel much later. This brings 'X-Men: First Class' to the forefront. Taking you back to the gripping period of the 1962 Cuban Missile Crisis, this film is arguably the most accurate starting point if you want to watch X-Men movies in order.
Through its lens, you get to witness the roots of the X-Men team, a raw and unpolished version, if you will. But what's even more captivating is the intricate relationship between Prof X and Magneto. The film masterfully displays their evolution from the tightest of comrades to adversaries with an unbreakable bond of animosity.
X-Men: Days of Future Past (2014)
Moving on to the next essential chapter in our guide, 'X-Men: Days of Future Past' paints a haunting picture of a dystopian 2023. In this grim world, mutants are on the brink of extinction, pursued relentlessly by the unforgiving and nearly invincible robots, the Sentinels. Enter Kitty Pryde (portrayed by Elliot Page). Kitty employs her unique abilities to transport Wolverine (the ever-charismatic Hugh Jackman) back to 1973.
The mission? Prevent the deadly assassination of Bolivar Trask (played by Peter Dinklage), the mastermind behind the Sentinels, by none other than the enigmatic mutant, Mystique (Jennifer Lawrence). The reason this film solidly claims the second spot on our "watch X-Men movies in order" guide is that the crux of its storyline, the events with the most substantial impact, unfold in the 70s. The glimpses of 2023 serve as a grim reminder of a future that, hopefully, is dodged.
X-Men Origins: Wolverine (2009)
When it comes to "watch X-Men movies in order", 'X-Men Origins: Wolverine' takes a noteworthy slot. There's this fleeting moment in 'First Class' where Wolverine, seated in a dim-lit bar, barely spares a second for Prof X and Magneto before humorously rebuffing them with a cheeky comment. Fast forward a bit, and we delve deep into the heart of Wolverine's tale, predominantly unfolding in the year 1979. The movie guides us on a nostalgic trip, kicking off from a poignant flashback in 1845.
This heart-stirring journey highlights Wolverine's engagements in various significant wars, leading up to that transformative moment when adamantium fused with his bones. A delightful twist in this narrative is Ryan Reynold's debut as Deadpool – albeit a version that didn't quite hit the mark. But for fans, there's consolation in knowing that the character undergoes redemption in later films.
X-Men: Apocalypse (2016)
As we continue our quest to watch X-Men movies in order, 'X-Men: Apocalypse' unveils another layer of the mutant universe. Taking the center stage is Oscar Isaac, portraying the ancient and incredibly powerful mutant, Apocalypse. Awakening from a prolonged slumber since his entombment in the sands of Egypt, the year is now 1983.
Apocalypse's re-emergence sends ripples across the globe, drawing the attention of none other than Charles Xavier, compellingly played by James McAvoy. It doesn't take long for the X-Men to piece together that Apocalypse, with his formidable intentions and backed by his chosen elite squad, The Four Horsemen, has a devastating plan: to reshape the world in his dark vision.
X-Men: Dark Phoenix (2019)
Embarking on our journey to watch X-Men movies in order, 'X-Men: Dark Phoenix' stands out as the swan song of 20th Century Fox's take on the mutant universe. In a heartfelt tribute to fans, the studio brings to life one of the most revered X-Men comic narratives that revolves around the complex character of Jean Grey. Fast-forwarding from their triumph over Apocalypse about eight years prior, the X-Men have transformed into global heroes.
Answering a distress call, they venture into the unknown realms of space with the noble intent to rescue stranded astronauts. Amidst this high-stakes mission, Jean Grey, beautifully embodied by Sophie Turner, encounters an enigmatic cosmic force. This unexpected collision not only supercharges her abilities but also dredges up deeply buried and distressing memories – memories that Xavier (McAvoy), in an effort to protect her, had once sealed away.
X-Men (2000)
Navigating our way to "watch X-Men movies in order", we take a slight detour from the narrative smoothness we've been accustomed to. The leap from 'Dark Phoenix' to 'X-Men' isn't as seamless as one might expect, akin to how 'Rogue One' dovetails into 'A New Hope'. Yet, the iconic 'X-Men' movie from 2000 finds its rightful place next in this cinematic timeline, whisking us away to the dawn of the 21st century.
The characters we've grown fond of, Charles Xavier and Erik Lehnsherr/Magneto, undergo a transformation. Leaving behind the youthful visages portrayed by James McAvoy and Michael Fassbender, the baton is handed over to the legendary Patrick Stewart and Ian McKellen. They impeccably step into the shoes of the mature versions of these beloved mutant leaders, adding layers of depth to their intricate relationship.
X2: X-Men United (2003)
Delving deeper as we continue to watch X-Men movies in order, 'X2: X-Men United' seamlessly bridges the gap from where its predecessor concluded. Unfolding within the same year as the former film, the storyline keeps you on your toes. When the devious Colonel Striker orchestrates a kidnapping of the beloved Prof X, many are left pondering, "Will Wolverine somehow center the story around himself?"
And, in an unexpected turn of events – he indeed does. As the tale unravels, we're introduced to some captivating new faces. Lady Deathstrike and Nightcrawler enter the scene, marking their presence not just with intriguing backstories but also with adrenaline-pumping fight sequences that leave audiences at the edge of their seats.
X-Men: The Last Stand (2006)
As you embark further on your quest to watch X-Men movies in order, 'X-Men: The Last Stand' unravels a contentious issue that challenges the very essence of mutants. A groundbreaking "cure" for the mutant gene emerges, courtesy of the innovative Worthington Labs. However, instead of being hailed as a medical marvel, this remedy sparks fierce debate and division among mutants. Magneto, compellingly played by Ian McKellen, reassembles his Brotherhood of Mutants, drawing battle lines.
Adding to the whirlwind of events, Jean Grey (portrayed by Famke Jansen) makes an unexpected return from the abyss. This resurrection isn't all joyous though. After her selfless act at Alkali Lake in the previous chapter, her resurrection reveals a darker, more volatile side. With Wolverine, brought to life by Hugh Jackman, sensing this impending storm, Professor X (the iconic Patrick Stewart) sheds light on Jean's newfound alter ego – the formidable Phoenix.
The Wolverine (2013)
When you set out to watch X-Men movies in order, 'The Wolverine' often emerges as an enigma. Does it truly have its place in the chronology? On one hand, yes, the movie undeniably exists. Yet, due to the convoluted narrative twists in 'Days of Future Past', the events that transpire here are subtly erased, rendering them somewhat moot in the grand scheme of things.
Choosing to watch this film then becomes more about soaking in the sheer entertainment it offers, rather than piecing together continuity. As for the setting, it's fascinating to witness Wolverine's deep connection with Japan, a country he's quite passionate about in the comics. This connection often delves deeper with multiple iterations of his character – be it offspring or clones – having ties to the Land of the Rising Sun, depending on which comic universe you dive into.
Deadpool (2016)
As fans eagerly watch X-Men movies in order, they're treated to a refreshing palette cleanser in the form of the irreverent 'Deadpool'. While this quirky character initially graced our screens in 'X-Men Origins: Wolverine', it was in 2016 when Ryan Reynolds truly owned the role of Wade Wilson, aka Deadpool, in this solo blockbuster. Although 'Deadpool' dances to its own beat, distanced from the central storyline of the primary X-Men movies, it still shares the same expansive universe.
This ensures fans get a comprehensive taste of the franchise's diverse flavors. Chronologically speaking, 'Deadpool' seems to be grounded around its release year, that is 2016. As an added tip: given its standalone nature and the charisma Ryan Reynolds brings, you could treat yourself to this film at any point in your X-Men movie marathon without feeling lost.
Deadpool 2 (2018)
If you're determined to watch X-Men movies in order, then 'Deadpool 2' surely warrants a special mention, edging slightly ahead of its predecessor in terms of its ties to the main X-Men narrative. This installment welcomes audiences to the familiar corridors of the X-Mansion and even treats them to a fleeting appearance by the younger X-Team. The plotline is thickened by a tangle of time-traveling threads, led by Josh Brolin's impressively sculpted "Cable", who hops through the timeline with objectives ranging from assassination to salvation.
And if star power is what you're after, this film doesn't disappoint. We witness a slew of celebrity cameos, including the likes of Brad Pitt and Bill Skarsgård. But the real showstopper here is the debut of the fan-adored Domino. In classic Deadpool style, our red-suited anti-hero makes tongue-in-cheek temporal leaps, playfully tweaking both the movie's internal sequence and, in a meta-manner, our real-world film chronology.
The New Mutants (2020)
Embarking further on our mission to watch X-Men movies in order, we stumble upon the enigmatic 'The New Mutants'. This cinematic piece is an intriguing puzzle. Originally, director Josh Boone had envisioned this Fox-Marvel collaboration to be nestled in the 1990s. However, following the lukewarm reception of 'X-Men: Apocalypse', he was nudged towards adapting it to a contemporary setting.
Boone has since expressed that while the narrative was initially tethered to the foundational X-Men timeline, it has since evolved to possess its unique identity, albeit with faint threads linking it to the broader X-Men cosmos. While one could speculate that the events unfold around 2017, viewers can take solace in the fact that the film's progression doesn't drastically alter the overarching X-Men universe.
Logan (2017)
For those meticulously trying to watch X-Men movies in order, 'Logan' presents a raw and poignant chapter. Initially perceived as Hugh Jackman's swansong as Wolverine, fans were stirred with excitement upon learning of his inclusion in 'Deadpool 3'. The year is 2029, and we find Logan navigating a bleak existence in a dystopian El Paso, trading his claws for the steering wheel of a limousine. But time has taken a toll on our beloved mutant. His iconic healing abilities are waning, and the world around him has transformed into a place where the birth of new mutants is a long-lost memory.
While he yearns for a quiet existence, caring for the now aged and mentally ailing Charles Xavier (Patrick Stewart), fate has different plans. When a young girl named Laura (Dafne Keen) crosses his path, Logan sees reflections of his own powers in her. Together, they embark on a perilous journey, seeking a sanctuary that may or may not exist in this stark world. As viewers venture through this gripping tale, they witness the depths of Wolverine's resilience, love, and sense of duty.
Linking the Timeline
Making the connections between films clear is crucial for appreciating the overall X-Men timeline and story arcs. For example, X-Men: Days of Future Past directly follows the events of First Class, with young Charles Xavier and Erik Lehnsherr appearing in the 1970s storyline. The post-credits scene in Days of Future Past leads right into Apocalypse, revealing the debut of new villain Apocalypse. And the Dark Phoenix film picks up about 8 years after Apocalypse, continuing plot threads involving Jean Grey.
While the Deadpool films have a more standalone nature, Deadpool 2 includes more direct references to the X-Men universe through characters like Cable and Domino. And Logan provides closure to the older Wolverine's story which began back in the very first X-Men movie in 2000. Pointing out direct narrative links like these helps substantiate the logical progression. Let me know if you would like me to provide more examples of connections between specific films!
Decoding the Post-Credits: Scenes That Shape the Timeline
A signature component of the superhero movie experience is the tantalizing post-credits scene. The X-Men films have utilized these moments to plant seeds for future story arcs and clarify connections between installments. When endeavoring to watch X-Men movies in order, paying attention to the post-credits provides useful context.
One of the most pivotal scenes comes at the end of X-Men: Days of Future Past. In the final moments, we see the mutant Apocalypse awakening in an ancient tomb in Egypt. This foreshadows the coming of this formidable villain in the next chapter. X-Men: Apocalypse picks right up from this cliffhanger, depicting Apocalypse emerging in 1983 and assembling his Four Horsemen.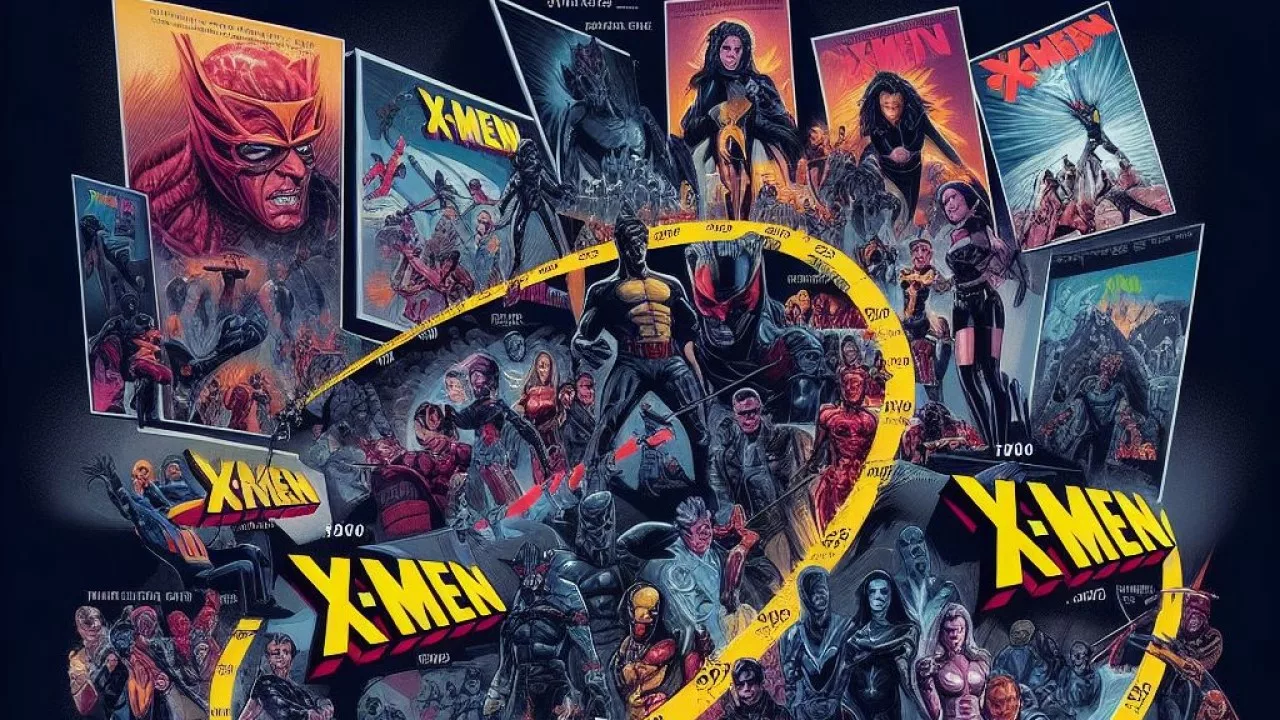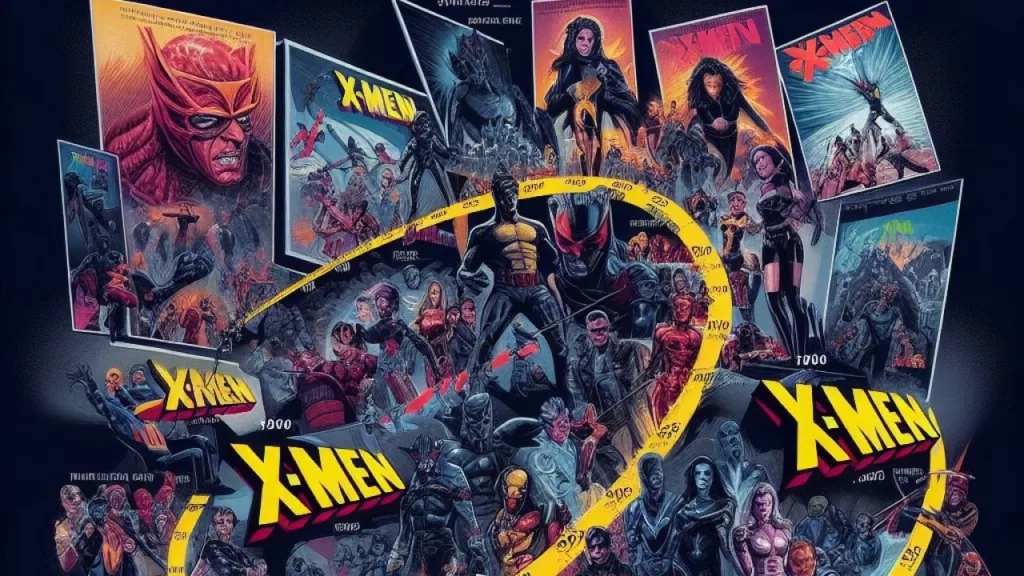 The post-credits scene in Apocalypse also offers a sneak peek by introducing the X-Mansion transformed into something closer to the headquarters fans know and love. We see the uniforms and Danger Room, hinting at the team's evolution. While more subtle, the tag at the end of X-Men: The Last Stand likewise provides the first glimpse of Professor X, resurrected after being vaporized by the Phoenix.
With the Deadpool films, the post-credits antics tend to be purely comedic rather than closely tied to continuity. But there are still some relevant moments, like Deadpool being transported to the iconic X-Mansion. And the Deadpool 2 credits involve Cable time-traveling to kill Ryan Reynolds' Green Lantern character as a meta-joke.
Logan's somber credits scene shows Laura turning the cross on Logan's grave to create an X, paying tribute to Wolverine's mutant legacy. And in The New Mutants, a post-credits scene depicts the Essex Corporation retrieving DNA samples, alluding to Nathaniel Essex, aka Mr. Sinister, who could be an antagonist in future films.
While post-credits are not essential, they do offer valuable bits of information that enrich understanding and connection between the films. Keeping these moments in mind while watching in chronological order enhances the cohesion and flow of the overall saga. Whether dropping clues about upcoming sequels or simply providing amusing callbacks, the X-Men post-credits up the ante for longtime fans.
Navigating the Essentials and Extras
With over a dozen films spanning nearly two decades, the X-Men series offers tons of mutant action. However, not all installments are equally integral to grasping the core narrative timeline and character arcs. Providing guidance on the "must see" films versus optional diversions can assist viewers.
The foundation of the chronology is cemented in X-Men: First Class, X-Men, X2, and X-Men: The Last Stand. These establish the backstories of Magneto and Professor X, introduce beloved heroes like Wolverine, and depict the Dark Phoenix saga. X-Men: Days of Future Past is also crucial for its time-travel plot impacting all subsequent films.
X-Men: Apocalypse and Dark Phoenix are key sequels focusing on new threats and further developing mainstays like Mystique. And Logan provides emotional resolution for Wolverine while showing the grim future facing mutants.
On the optional side, The Wolverine can be skipped without losing narrative flow. Despite its charms, its events essentially get erased. X-Men Origins: Wolverine, while providing intriguing backstory, also lacks significant connections to later films. And The New Mutants, while an atmospheric ride, does little to propel the core X-Men story forward given its loose ties.
The Deadpool films are trickier, as they don't progress main storylines but do insert Deadpool into the shared universe. Watching them enhances enjoyment and understanding of references but isn't required. Deadpool 2 in particular rewards viewers versed in X-Men lore.
For streamlined viewing, sticking to the above "essential" films will allow audiences to fully appreciate the core X-Men saga in its sequential glory. Branching out into the "optional" category brings in some added dimensions. But focusing just on the main backbone provides a compelling chronological experience and the best introduction for newcomers.
Of course, longtime fans will want to soak up every morsel of mutant mayhem the franchise has to offer across its sprawling mythos. The great news is these various offshoots exist to be enjoyed at your leisure. So whether you take the targeted approach or plunge into the deep end, this guidance allows you to tailor your ideal X-Men viewing adventure.
Passing the Torch: Key Character Recastings
In a long-running superhero saga, it's not uncommon for iconic roles to be passed from one actor to another as the decades span on. The X-Men films have had their fair share of recastings for central characters that could cause confusion. Keeping track of the major switch-outs can be helpful.
Most prominently, Patrick Stewart portrays Professor X in the first three X-Men films, before ceding to the younger James McAvoy starting in First Class. Ian McKellen originally brought Magneto to life, with Michael Fassbender taking over the mantle for the prequel movies.
Hugh Jackman has become synonymous with Wolverine, starring in nearly every X-Men installment. But Troye Sivan took on a young Wolverine in Origins. And Laura Kinney/X-23 was played by Dafne Keen in Logan after previously appearing as a child in X-Men: Apocalypse.
Jean Grey begins as Famke Janssen, before Sophie Turner plays her in Dark Phoenix. Halle Berry defined Storm, succeeded by Alexandra Shipp. And Rose Byrne hands the Moira MacTaggert role off to Jennifer Lawrence, both serving as love interests to Charles Xavier.
Finally, Ryan Reynolds makes Deadpool his own across films, but Scott Adkins briefly played Weapon XI, an altered "Deadpool", in Origins. Keeping tabs on these major recastings enriches appreciation of the different eras and adds clarity when watching in chronological order.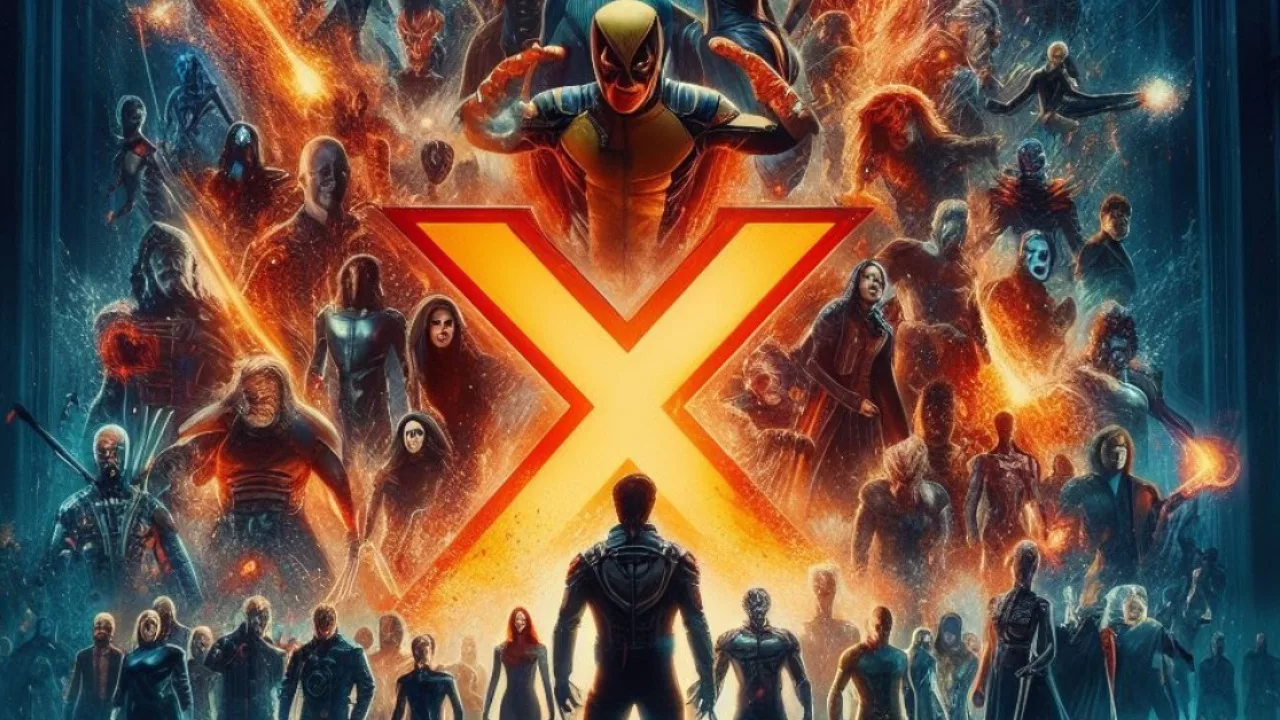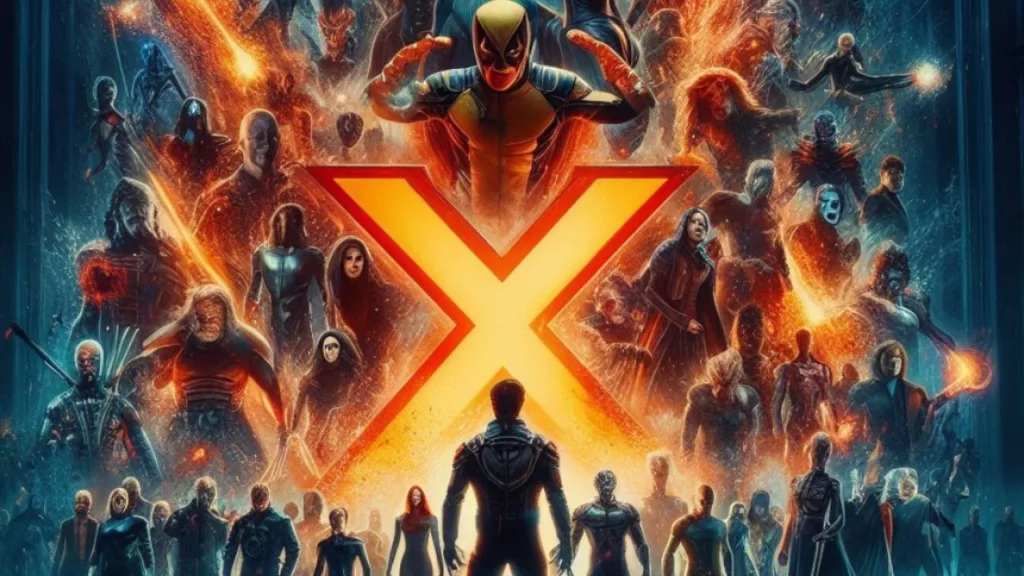 Release Year Versus Intended Timeline
When navigating the cinematic world of mutants, it helps to distinguish between when an X-Men movie was released versus when it falls on the internal timeline. Many films take place in decades prior to their real-world release dates. Clarifying the timeline positioning for each adds helpful context.
For instance, X-Men: First Class released in 2011 but was set in 1962 during the Cuban Missile Crisis. Days of Future Past came out in 2014, though its main plot takes place in 1973. But the dystopian future segments are intended to be around 2023.
Origins hit theaters in 2009 while portraying Wolverine's origins stretching from 1845 to 1979. Apocalypse was set in 1983 but arrived in 2016. And Dark Phoenix brought the X-Men into space in 1992, despite its 2019 release.
The mainline X-Men trilogy aligns more closely with real-world dates. X-Men emerged in 2000 and is set in "the near future". X2 came next in 2003, taking place soon after. And The Last Stand rounds out the trilogy in 2006, set immediately following X2.
Keeping track of both release timing and the films' fictional time periods reduces disorientation. This context syncs up viewer expectations and enhances immersion in the sprawling X-Men world across decades of mutant drama.
Alternative Order: Wolverine's Saga
While our guide presents a chronological order aimed at coherence, you can also tailor your experience by grouping films focused on specific characters or themes. For instance, an alternative Wolverine-centric order could be:
X-Men Origins: Wolverine
X-Men
X2
X-Men: The Last Stand
The Wolverine
X-Men: First Class
X-Men: Days of Future Past
Logan
This sequence starts with Wolverine's early history, followed by the original trilogy highlighting his role on the X-Men. After his solo sequel The Wolverine, we jump back to First Class to see the backstory of Professor X and Magneto, characters integral to Wolverine.
Days of Future Past blends Wolverine's dual timelines, and we end with Logan for his swan song. While not chronological, this order provides a targeted look at Hugh Jackman's time playing the beloved mutant across nine films.
You can craft your own custom paths through the X-Men movies focusing on favorite characters, relationships, or eras. The creative possibilities are endless for putting your own spin on the ideal viewing experience.