Chants of Sennaar is a puzzle adventure game that takes inspiration from the biblical Tower of Babel myth. Players take on the role of a mysterious traveler who awakens in a towering labyrinth where the inhabitants speak entirely foreign languages. The core premise lies in deciphering these symbolic languages, which have fragmented the communities inhabiting the tower's distinct layers. By decoding glyphs and understanding vocabulary and grammar, players can unravel the messages that allow progression through this colorful world.
The central mechanic involves translating glyphs by deducing their meanings from contextual clues scattered around the environment. As players build their knowledge, they gain insight into the history and culture of each faction. The ultimate goal is to facilitate communication between the disparate groups, uniting them once again.
With its emphasis on intellectually stimulating translation puzzles and themes of mutual understanding, Chants of Sennaar provides a thoughtful gaming experience. In this review, we will analyze the game's strengths and weaknesses across areas like gameplay, story, presentation, and critical reception. Our aim is to provide a comprehensive evaluation to help readers determine if this inventive title is right for them. By studying the game's layered symbolic languages, we hope to unlock the secrets at the heart of this Tower of Babel.
Decoding the Tower's Languages
At the core of Chants of Sennaar's gameplay lies the compelling translation mechanic. Players must decipher the meaning behind glyphs, the symbolic written languages used by each of the tower's factions. Through context clues scattered across the vibrant 3D environments, you can gradually decode the vocabulary unique to each culture.
The process of comprehending the glyphs is intellectually stimulating. You may see a glyph on a lever next to a door and test which position opens it. Or read carefully chosen words in a sermon to divine their meanings. Your journal allows you to record guessed translations, which display in subtitles. When entire pages are correctly matched to images, the words become permanently validated.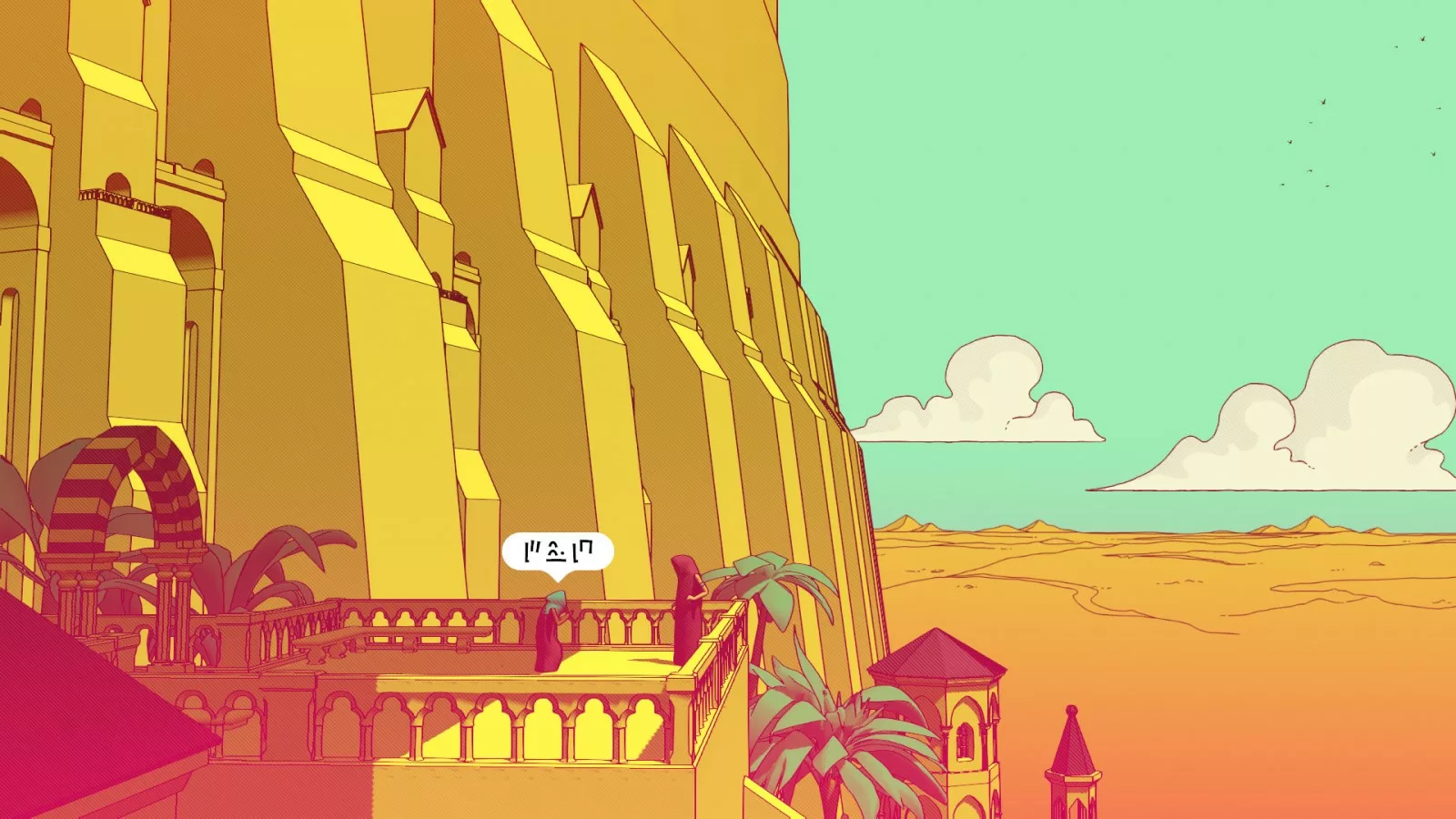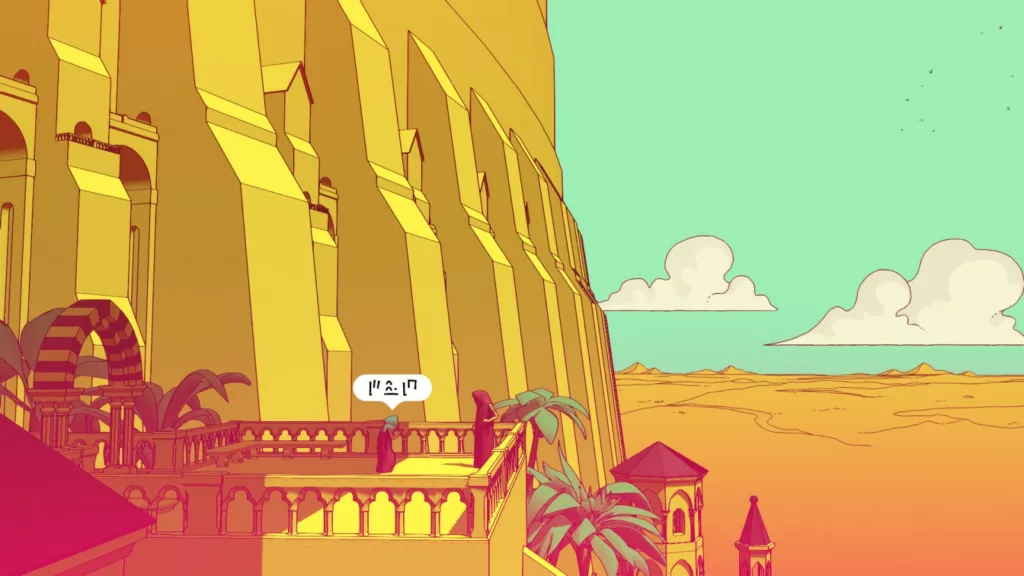 Piecing together the linguistic puzzles rewards you with fluid conversations and unlocked passages. But it takes time to grasp the intricacies of each language system. While one uses plural suffixes, another repeats whole words. Immersing yourself in these grammatical rules evokes the experience of learning a real foreign language.
Between language puzzles, Chants of Sennaar includes more typical adventure game elements like switches and codes. These rudimentary puzzles fail to stimulate like the language-based challenges. Their solutions are clearly signposted instead of requiring deductive reasoning.
Another distraction comes in the form of basic stealth sequences. You must hide from guards and use distractions to slip by undetected. While dressing up in faction-appropriate disguises is inventive, the stealth feels tacked on. Getting caught means frustratingly restarting sections rather than creatively progressing.
Ultimately, translating the tower's alphabets forms the crux of the gameplay. Applying linguistic know-how to decipher glyph-covered objects and dialogue captures that eureka moment of comprehension. The journey of uniting the factions rests first on understanding their differences.
A Tower Divided
Chants of Sennaar draws creative inspiration from the biblical Tower of Babel story. In the game, the imposing tower is inhabited by diverse factions separated by their inability to communicate. Their languages have fragmented along with their societies, stratified into distinct visual layers.
Players assume the role of a nameless traveler who awakens in this discordant setting. With the unique power to decipher the symbolic writing systems, you set out to bridge the cultural divides. Your ultimate aim becomes restoring mutual understanding between the isolated groups.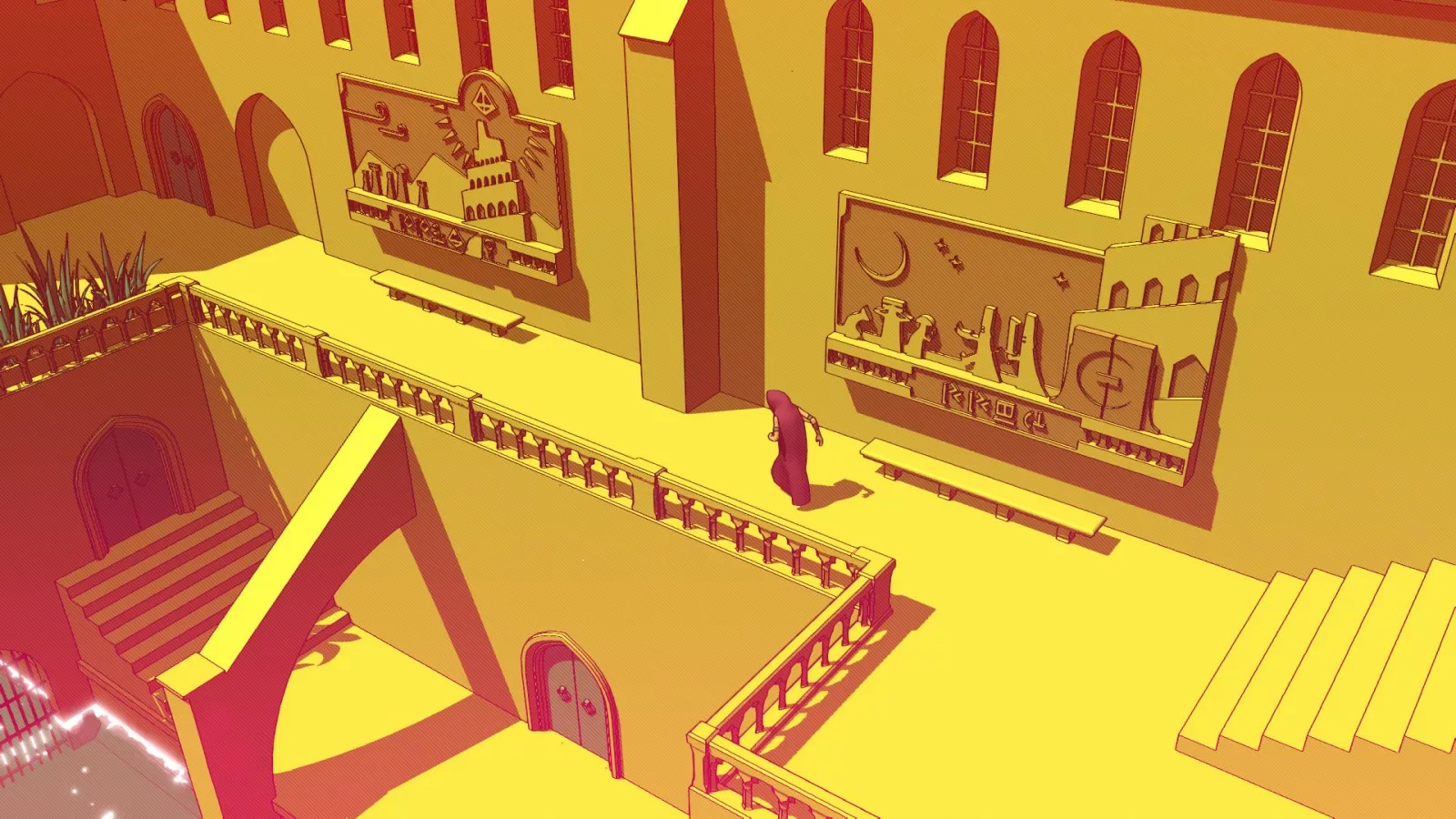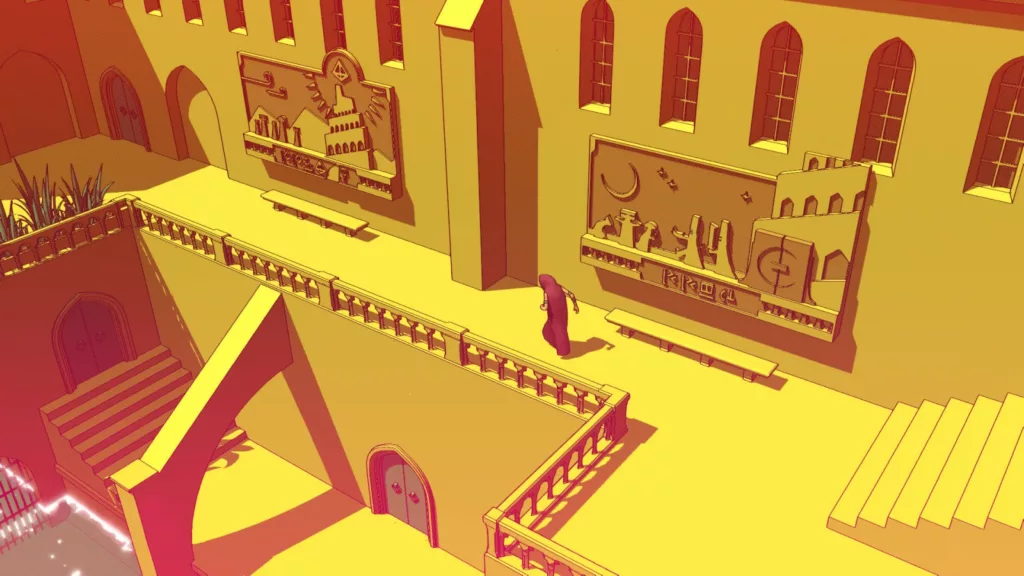 The tower itself is an imaginative setting, portrayed in a comic book-inspired art style. Vibrant colors distinguish each community's territories within the eclectic vertical labyrinth. From drab mining colonies to ethereal artist enclaves, the environments reflect the people who dwell there.
Their languages also encapsulate cultural differences. Decoding lexical complexities provides insight into each faction's values and temperaments. The warriors use bold glyphs emphasizing duty and discipline. By contrast, the artists' playful symbols represent joys like music and nature. Learning to read their differences brings context to the inter-communal conflicts.
Through comprehending the nuanced languages, players become invested in the tower's history and inhabitants. The linguistic divides seem metaphorical for real-world miscommunication between cultures. Your role as mediator takes on a profound purpose in reuniting the fractured populace. By speaking the languages of the divided, you open the possibility for reconciliation.
A Visual and Auditory Feast
Chants of Sennaar impresses with its immersive presentation across both visual and audio fronts. The developers crafted a distinctive comic book-inspired aesthetic using muted pastel colors, visible black outline strokes, and subtle hatching textures. This stylized look sets it apart from mainstream 3D games and evokes the feeling of inhabiting a living European graphic novel.
The fixed camera angles also callbacks to early 3D titles like Resident Evil, lending cinematic flair to the tower vistas. But modern conveniences like smooth directional movement prevent any clunkiness. The visual highlight remains the expressive character animations, which convey meaning without relying on facial expressions underneath uniform masks.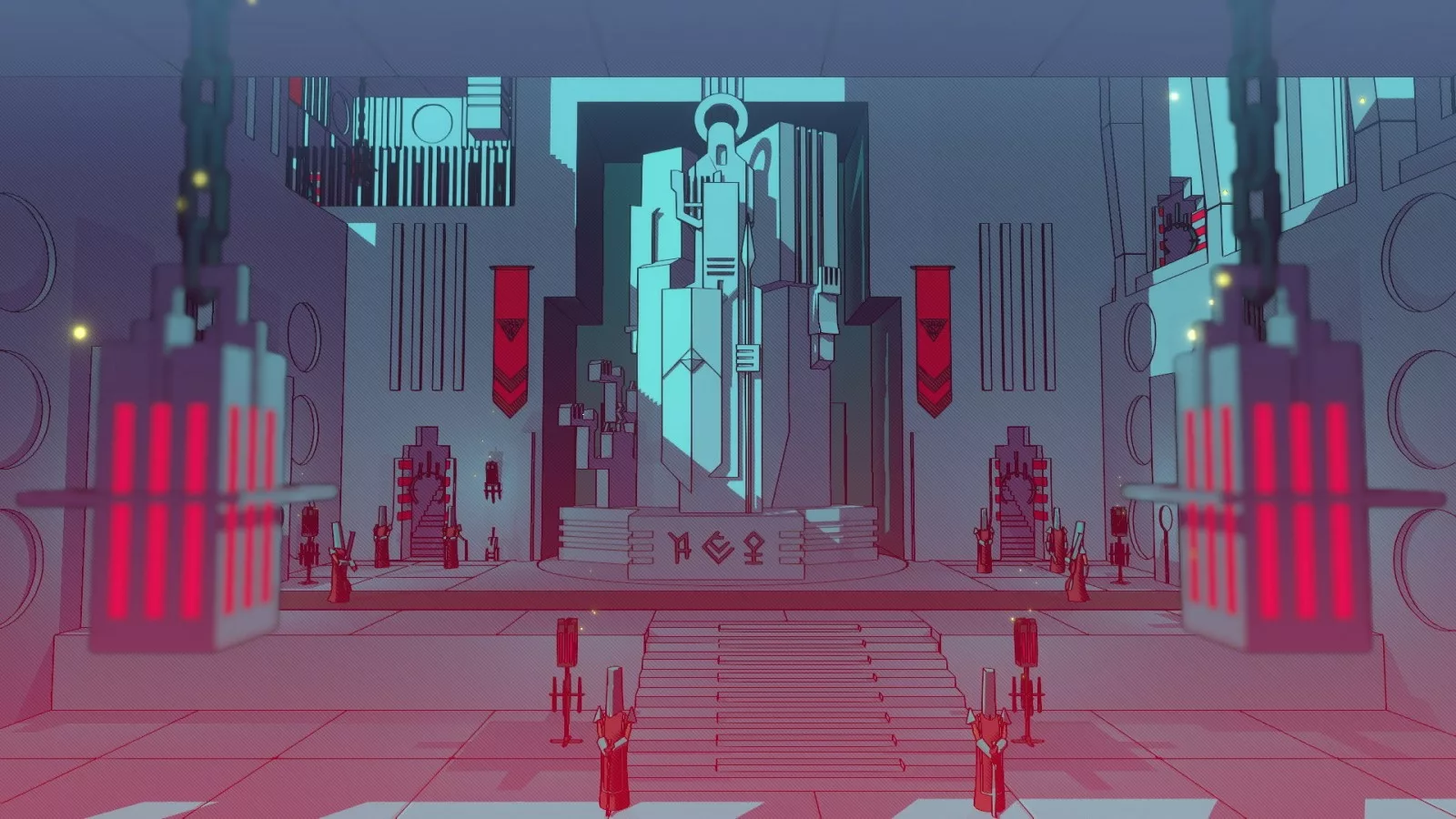 On the audio front, ambient noises like chatter and wildlife sounds bring an understated realism. The soundtrack regularly shifts between these organic soundscapes and haunting culturally-tinged instrumentals. The miners' backdrop contains metallic clangs punctuated by mournful strings. In the artists' realm, soft chimes and harps accompany birdsong. The mix of natural white noise with folksy music complements the otherworldly setting.
Both visual and audio elements work in harmony to create an immersive sensorial experience. The art direction stands out as imaginatively distinctive while remaining cohesive across the stratified tower. Combined with the evocative sounds, Chants of Sennaar delivers substance through multiple senses. Players become truly transported into the rich world where language barriers crumble under patient comprehension.
A Clever Linguistic Triumph
Chants of Sennaar needs to be praised for its innovative and cerebral translation-based gameplay. Learning the intricacies of the tower's symbolic writing systems engages the mind far more than typical puzzle adventure fare. Deciphering foreign glyphs and their grammar rules intellectually stimulates in a way few games manage. It captures the challenge and satisfaction inherent to comprehending actual foreign languages.
Where the title stumbles slightly is in the more conventional gameplay segments. Mundane puzzles involving switches and codes fail to inspire compared to the "eureka" moments of cracking the linguistic code. The unnecessary stealth sections disrupt the flow of learning and progression. However, these underwhelming elements are forgettable minor detours amidst the groundbreaking language mechanics.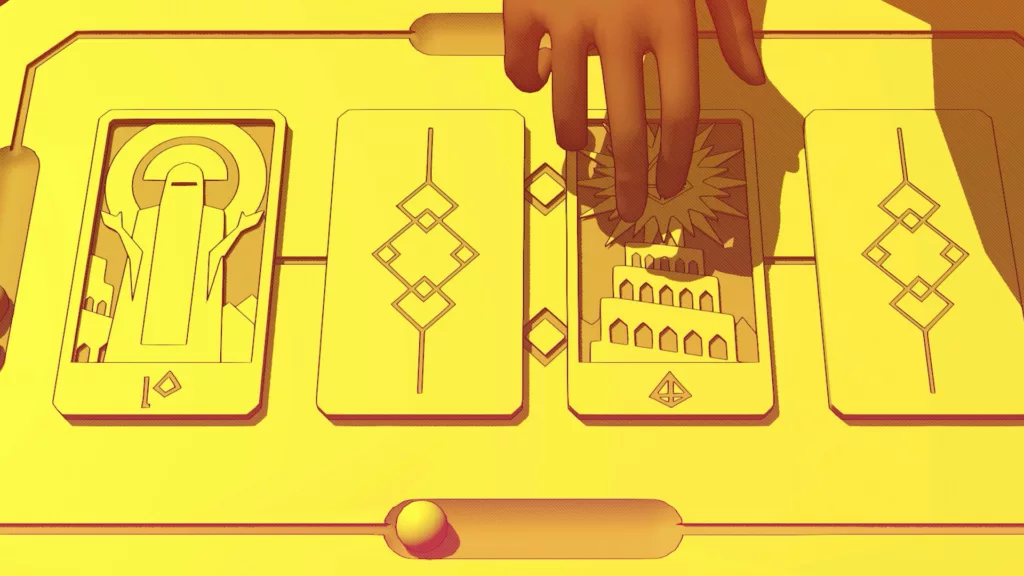 We can also talk about quality of life improvements that could reduce aimless wandering or language note-taking burdens. The inability to revisit and translate certain phrases or access maps hampers pacing. Limited replay value also stems from the one-time nature of revelation. But on the whole, the core translation gameplay triumphs over these smaller flaws.
Chants of Sennaar is an adventure game masterclass in embedding challenge, education, and fun into symbolic language decoding. It brings a cerebral originality missing from most titles. Despite some padding and convenience issues, its inventive integration of linguistics unequivocally impressed us.
A Triumph of Thought and Communication
In the end, Chants of Sennaar succeeds as an innovative puzzle adventure grounded in intellectually stimulating linguistics challenges. The core satisfactions lie in deciphering the symbolic glyph alphabets that gate progression through the tower. Learning vocabularies, grammar systems, and cultural connotations through contextual clues provides rare cerebral engagement. Players feel the thrill of decoding messages as if unlocking an actual foreign language.
Less effective are the more generic adventure game elements like switch puzzles and limited stealth sneaking sections. These tend to distract from rather than supplement the brilliant translation mechanics. While not actively detracting, they fail to recapture the spark of revelation in the glyph decoding.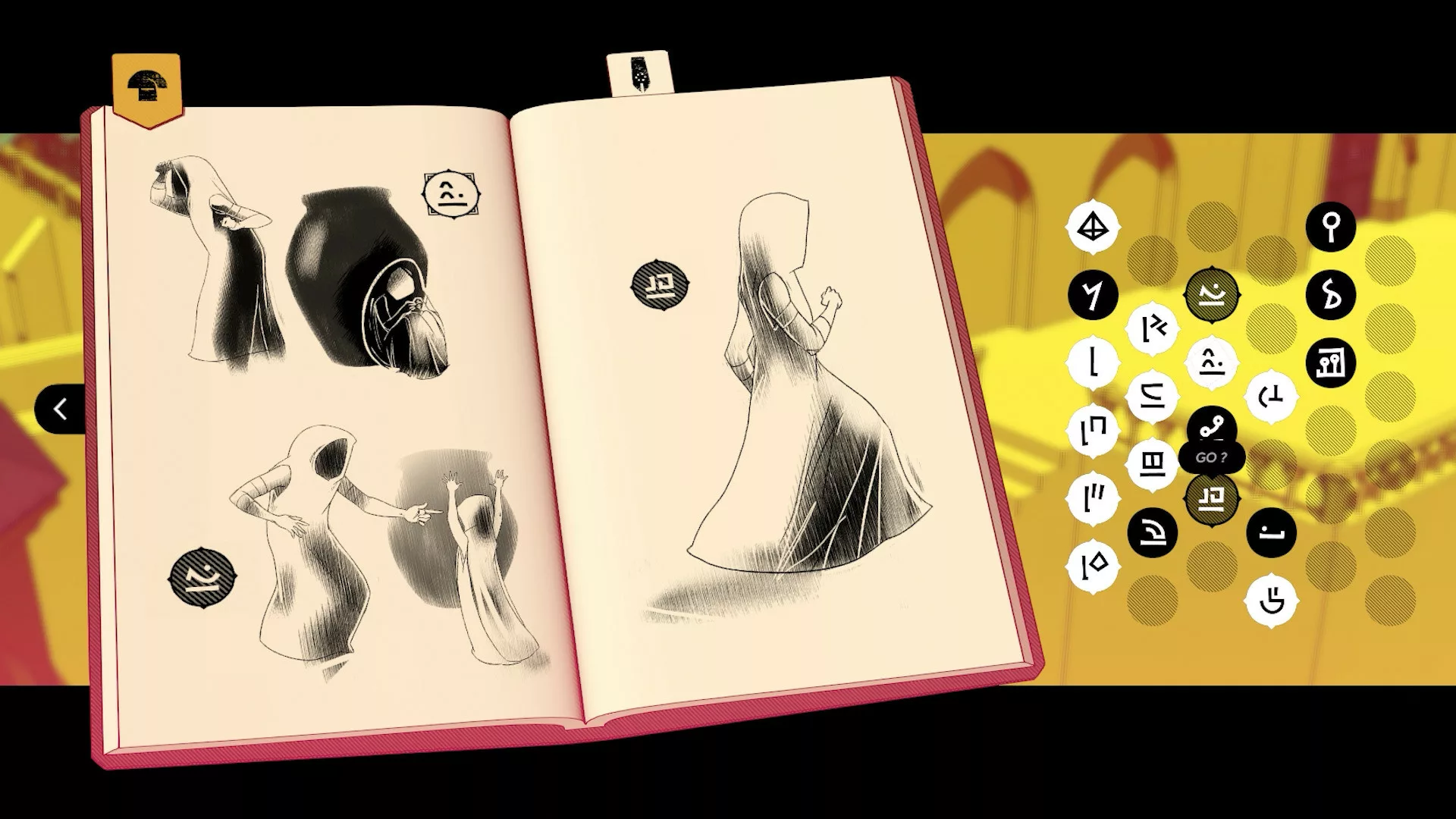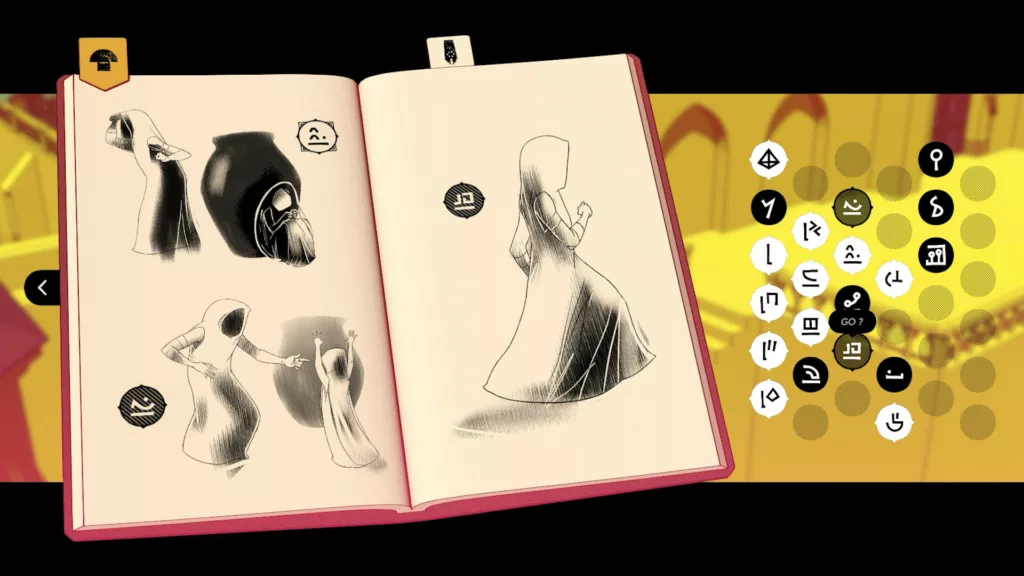 Accessibility concerns stem from the heavy reliance on reading and translating written text and symbols. Players with visual or reading-based disabilities may find the dense linguistics barriers impossible to overcome. The lack of difficulty settings also means less experienced gamers have no way to ease the steep learning curve.
However, most players will find the process of comprehension empowering. When words start making sense, you begin to profoundly connect with the diverse cultures. Through understanding, seemingly foreign ideas become relatable.
In summary, Chants of Sennaar succeeds as an immensely clever adventure game through fresh integration of conlang linguistics into its puzzles and narrative. The satisfaction of gaining fluency across multiple symbolic languages outweighs pacing issues for those able to access the textual content. We highly recommend it to gamers seeking inventive experiences that engage the intellect over reflexes. While not flawless, its themes of communication make it one of the genre's most thoughtful titles in recent memory.
The Review
Chants of Sennaar
With its brilliant translation mechanics and themes of cross-cultural understanding, Chants of Sennaar delivers a uniquely thoughtful gaming experience. Though not without flaws, its intellectual approach to puzzle adventure design showcases the power of language to educate and connect. For patient players who value cerebration over action, ascending this Tower of Babel is well worth the journey.
PROS
Innovative glyph translation mechanics provide intellectually stimulating puzzles
Compelling experience of learning symbolic languages with distinct rules
Immersive world inspired by Tower of Babel myth and themes of communication
Distinct visual presentation with comic book-inspired art style
Ambient soundscape and culturally inspired music enhance immersion
CONS
Standard adventure game elements like switches are less engaging
Out-of-place stealth sections disrupt flow
Can get aimless without mapping tools or fast travel
Textual reliance creates accessibility barriers
Little replay value after solving languages