In the virtual realm of Grand Theft Auto Online, October 5th marked the beginning of Halloween celebrations with a spine-tingling weekly update. As the ghosts and ghouls start to emerge, Rockstar Games has resurrected fan-favorite Halloween event modes, such as the Slashers, Halloween Bunker series, and Alien Survivals mode.
This chilling extravaganza also brings a complimentary gift for players to enjoy, alongside the customary array of free cars, bonus rewards, and enticing discounts.
While this initial week of Halloween festivities may not see the return of UFOs, it more than compensates with a plethora of Halloween-themed game modes designed for the multiplayer component of GTA 5. As Rockstar Games continues to tease fans with hints about GTA 6, it's essential not to lose sight of the true spirit of the season: unabashed horror.
Players are encouraged to don the Scarlet Vintage Devil Mask, a gift awarded for logging in this week, and plunge into the eerie event modes. These include the Condemned and Slashers adversary modes, the Alien Survival and Halloween Bunker variant series, and the nightmarish confrontation of angels versus devils in Lost vs. Damned.
Furthermore, Judgment Day mode offers triple rewards, immersing players in a Purge-style scenario where the hunted must endure a night of relentless pursuit by heavily armed riders.
As for the coveted GTA Online podium car this week, it's the Bravado Greenwood. This stylish four-door sedan, inspired by the real-world Dodge Monaco, could be yours without the hefty in-game price tag of $1,465,000 if luck favors you at the Diamond Casino's prize wheel.
Meanwhile, the Pfister Neon is the GTA Online prize ride, attainable by securing a top-two finish in LS Car Meet races for three consecutive days. Valued at an impressive $1,500,000, this vehicle, Rockstar's take on the real-world Porsche 918 Spyder, is a must-have for GTA 5 enthusiasts.
For savvy shoppers, there's a tempting 40% discount on Special Cargo Warehouses this week, making it an ideal time to make the purchase. To discover the full range of bonuses, discounts, and other weekly rewards, read on for all the details.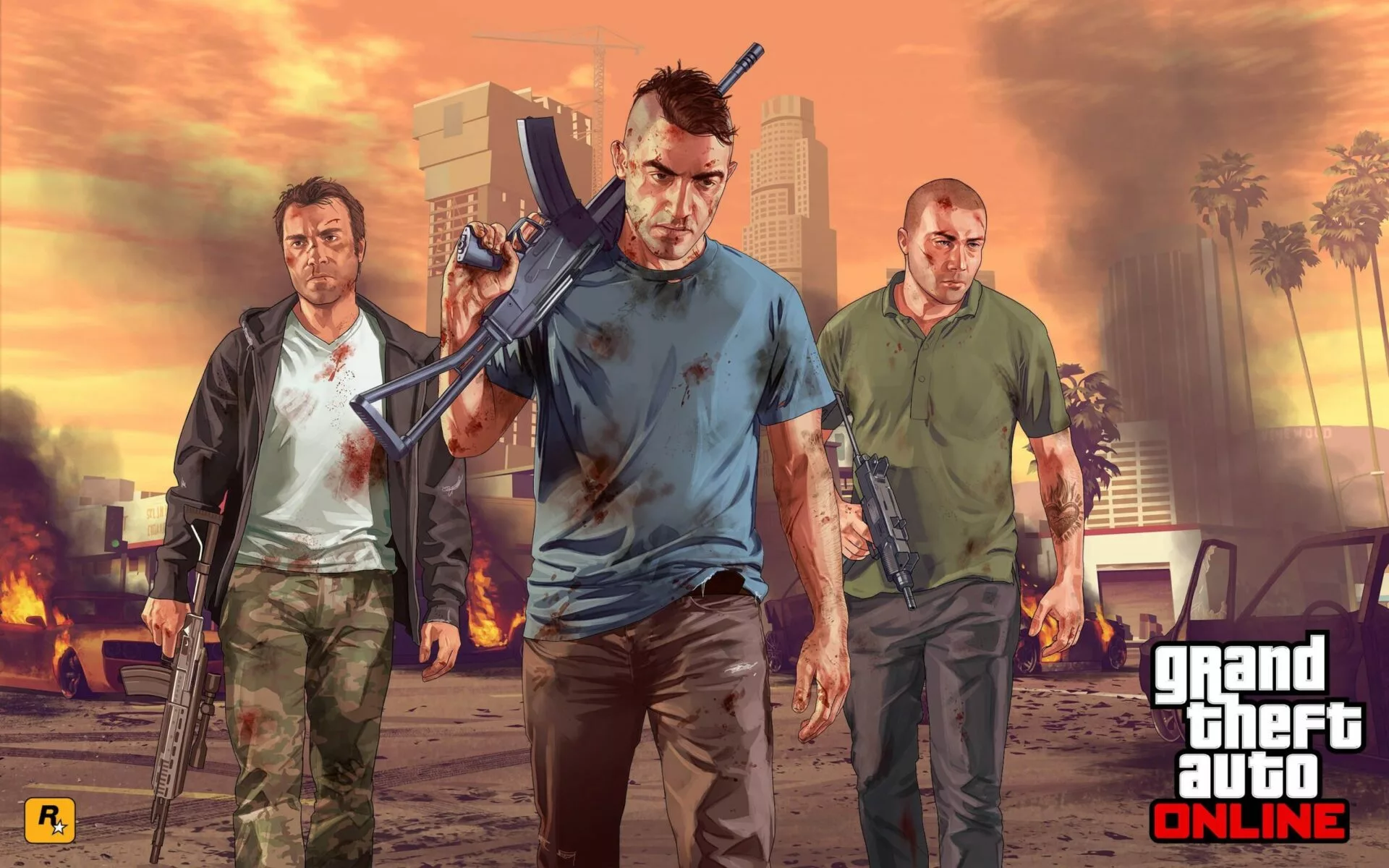 GTA Online Weekly Update – October 5 to 12, 2023 Dealership Cars
Luxury Autos
Pegassi Vacca

Pegassi Zorrusso
Simeon's Auto Shop
Pegassi Infernus Classic

Pegassi Monroe

Pegassi Oppressor

Pegassi Reaper

Pegassi Torero XO
Free Gifts
GTA Online podium car: Bravado Greenwood

GTA Online prize ride: Pfister Neon

Login rewards: Scarlet Vintage Devil Mask
GTA Online Bonus Rewards
3x GTA$ and RP rewards from Judgment Day adversary mode

2x GTA$ and RP rewards from Alien Survivals mode

2x GTA$ and RP rewards from Condemned adversary mode

2x GTA$ and RP rewards from Lost vs. Damned adversary mode

2x GTA$ and RP rewards from Slasher adversary mode

2x GTA$ and RP rewards from Slashers adversary mode

2x GTA$ and RP rewards from Halloween Bunker series

2x GTA$ and RP rewards from Special Cargo sell missions
GTA Online Discounts
40% off Special Cargo Warehouses

20% off Maibatsu MonstroCiti

Discounts on various Pegassi vehicles and RC Bandito modifications
As Halloween casts its eerie shadow over GTA Online, it's the perfect time to explore the captivating world of GTA RP servers. Alternatively, if you prefer a solitary experience while anticipating news about GTA 6's release date, we've got you covered with a comprehensive list of GTA 5 cheats and the finest GTA 5 mods to enhance your gaming adventure.