In 2020, Microsoft Flight Simulator made a triumphant return after being absent from the gaming scene for over a decade. As the world grappled with the early days of the pandemic, this immersive flight simulator provided an escape for countless enthusiasts, allowing them to traverse a painstakingly recreated global landscape in a variety of aircraft.
Since its release, third-party developers have continued to enrich the experience with a slew of downloadable content (DLC), introducing new planes and exciting features. However, not all the DLC is exclusively focused on aircraft.
Enter the "Juice Goose UTV," the latest Flight Simulator DLC that's taking the virtual skies by storm. This high-quality DLC, brought to the game by a third-party developer, revolutionizes the in-game experience by adding a highly-detailed electric off-road Utility Task Vehicle, better known as a thrilling dune buggy.
With the Juice Goose DLC, players can now explore the vast open world of Flight Simulator from a ground-level perspective using this versatile vehicle.
What sets this DLC apart from run-of-the-mill mods is the attention to detail and realism it brings to the game. The Juice Goose UTV offers three distinct motor variants tailored for different driving experiences.
Additionally, it boasts an impressive array of features, including 13 liveries, optional accessories, lifelike suspension, simulated tire friction, cruise control, customizable lighting options, a built-in radio, and full compatibility with a standard Xbox controller. This level of authenticity ensures that players can immerse themselves fully in the ground-level experience, as they traverse the intricate terrain in their dune buggy.
But that's not all; one of the most exciting features of this DLC is its support for crossplay with airplanes. This means that players can now engage in thrilling activities, such as jumping dune buggies over planes or racing against different aircraft and ground vehicles.
For those looking for an even more exhilarating experience, there's an optional custom pack available for download. This pack introduces a virtual playground filled with ramps and other obstacles to test the limits of the Juice Goose UTV.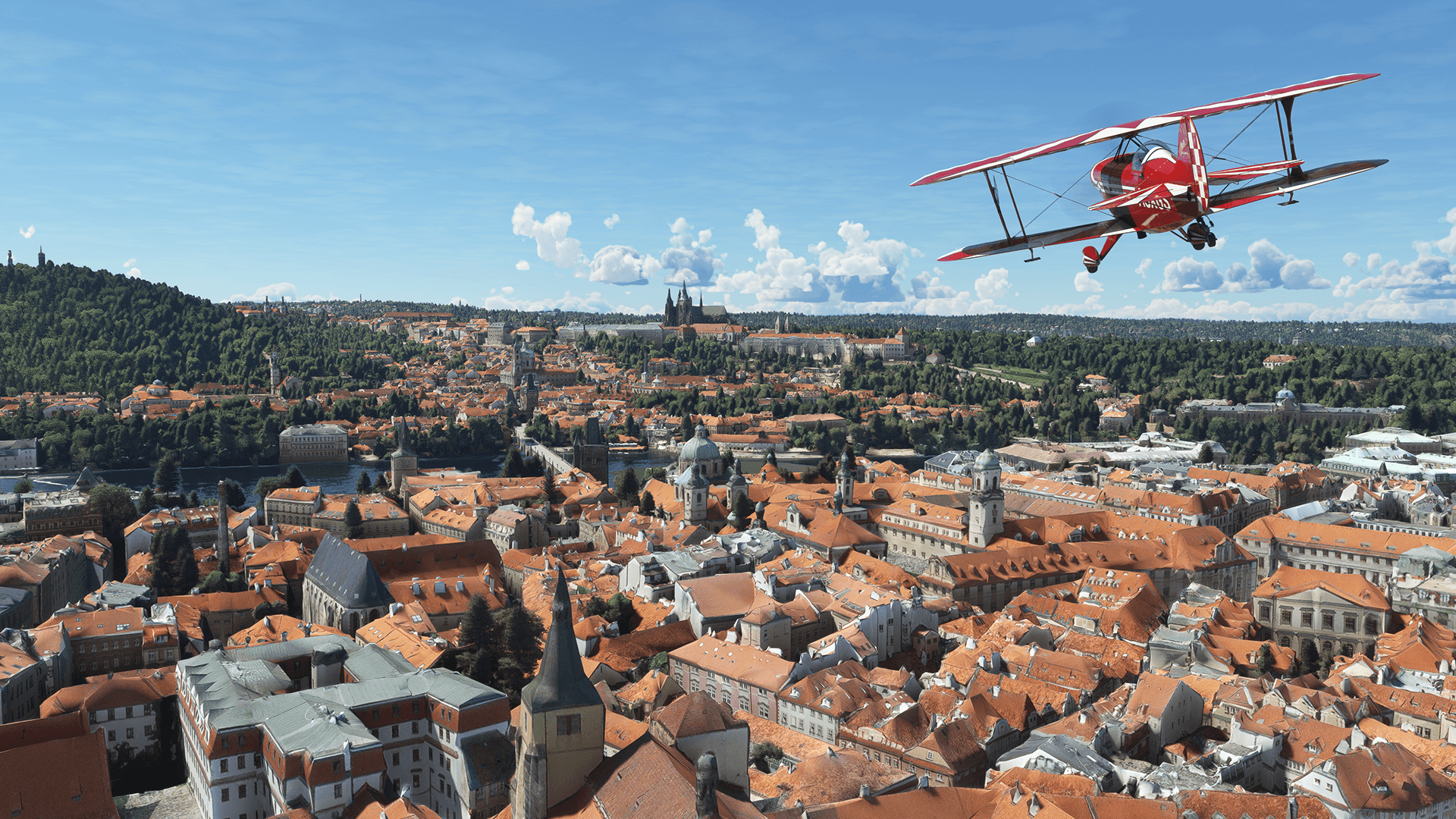 For eager players, the Juice Goose DLC is available for purchase at $15 and can soon be acquired through the official Flight Simulator marketplace on both PC and Xbox. However, if you can't wait, you have the option to buy it directly from the studio's official website and install it immediately.
In conclusion, Microsoft Flight Simulator continues to push the boundaries of virtual aviation, but now it also extends its reach to the ground, offering players the opportunity to explore the world from a new perspective.
With the Juice Goose UTV DLC, gaming enthusiasts can experience the excitement of dune buggy racing and aerial escapades all in one breathtaking package. So buckle up, take off, and get ready for the ride of a lifetime in the world of Flight Simulator.