Baroque Decay Games, the creative force behind Yuppie Psycho, has made an exciting announcement that has stirred the indie gaming community: the revival of their first-ever announced game, Catechesis.
Originally teased in 2013, Catechesis caught the attention of the burgeoning indie game scene with its unique pixelated survival horror concept, reminiscent of Resident Evil.
Despite its initial promising debut, the project's ambitious scope led to its indefinite postponement as the team shifted focus to smaller projects. Now, a decade later, with successful titles like The Count Lucanor and Yuppie Psycho under its belt, Baroque Decay is ready to revisit and complete Catechesis.
About Catechesis: A Unique Blend of Horror and RPG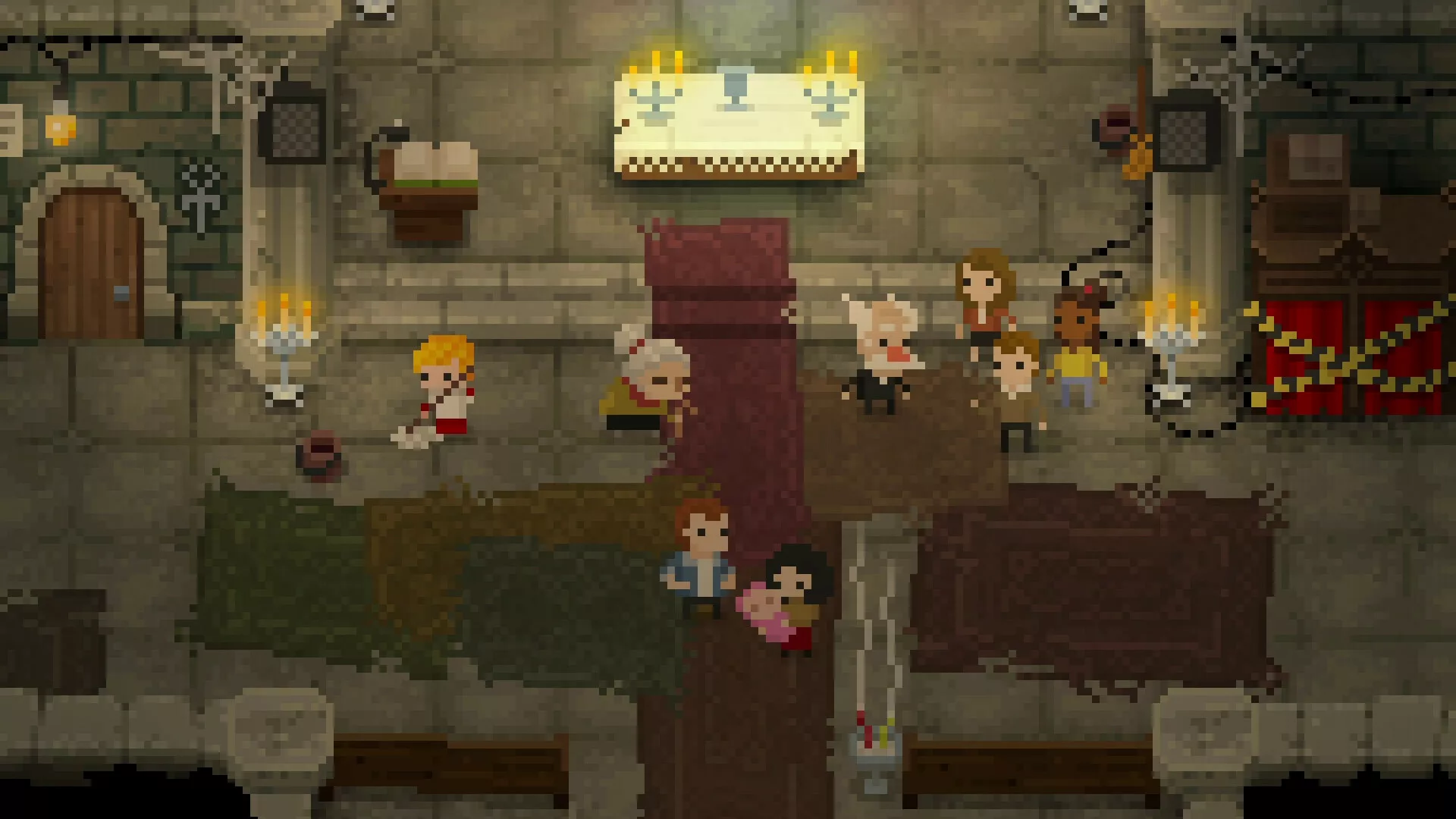 Catechesis stands out with its distinct style, combining retro pixelated graphics and full anime-style cinematics to create a chilling yet intriguing atmosphere. The game draws inspiration from various horror and RPG titles, including Silent Hill, Deadly Premonition, and the Persona series, along with RPG Maker classics like Mad Father and Ib.
The game's design also takes cues from recent indie hits like OMORI and Faith, aiming to offer a horror action RPG experience that is both unique and compelling.
Players will navigate through the life of Daniel, the protagonist, who faces a dual existence. By day, he engages in normal activities such as attending school, visiting his grandfather's church, and working. However, as night falls, Daniel is plunged into a nightmare world teeming with demons, where he must battle for survival while unraveling the mysteries of a tabalistic religion.
Revolutionizing Gameplay with Combat and Exploration
A notable addition to Baroque Decay's gaming formula is the introduction of combat in Catechesis. This feature allows Daniel to gain experience and acquire power-ups, enhancing the RPG aspect of the game.
The gameplay also features improved stealth mechanics, a day and night cycle, and a twin-stick aiming system for combat, ensuring a dynamic and engaging experience.
The exploration aspect of the game invites players to illuminate dark corners with flashlights or candles, uncovering resources, hidden paths, and ancient lore. This element adds depth and mystery to the game, encouraging players to delve deeper into its eerie world.
The Story: Daniel's Haunting Journey
The narrative centers around Daniel, an altar boy of a fringe religion, whose life takes a dark turn when he is possessed by a demon. In a desperate attempt to save his ailing grandfather, Daniel's acts of kindness inadvertently open a gate to hell. This twist of fate forces him to delve into the netherworld, entangling the realms of the living and the dead.
The soundtrack for Catechesis is being composed by Michael "Garoad" Kelly, acclaimed for his work on VA-11 HALL-A and Yuppie Psycho. Kelly is set to create a mesmerizing score that melds Trip Hop with the eerie tones of horror classics and the postmodernist sound of 2000s Japanese culture. This auditory backdrop aims to complement the game's anime aesthetic and enhance the overall haunting experience.