In the whimsical world of gaming, "Headbangers Rhythm Royale" has made a grand entrance, available from day one on Xbox Game Pass. This quirky title from Team 17 is a rhythm-based battle royale game that immerses players in the pigeon-verse, a realm where music reigns supreme and head-bobbing is not just a habit, but a way of life.
A Symphony of Feathers and Fun
"Headbangers Rhythm Royale" is a game that doesn't take itself too seriously, which is part of its charm. It's a place where players, adorned with feathers, dive into a universe bursting with tunes, tempos, and a series of chaotic mini-games. These games are designed to test a variety of skills, from memory to rhythm, and even the player's ability to rap on command.
With 23 musical mini-games and a lobby of 30 player-controlled pigeons, the competition is as fierce as it is whimsical. Each round narrows the flock until one pigeon emerges as the Master Headbanger.
The game's mini-games are as varied as they are entertaining. Players can expect to engage in challenges like showcasing impeccable memory skills in "Yes Commander," mastering the piano with a slingshot in "First Piano Shooter," and racing to the cosmos in "To The Sky."
The game also features a free in-game pigeon pass, which rewards players with breadcrumbs (the currency, not the snack) and in-game XP. These rewards are earned through collecting power-ups and acing bonus rounds. As players level up, they unlock unique customization options to perfect their pigeon persona.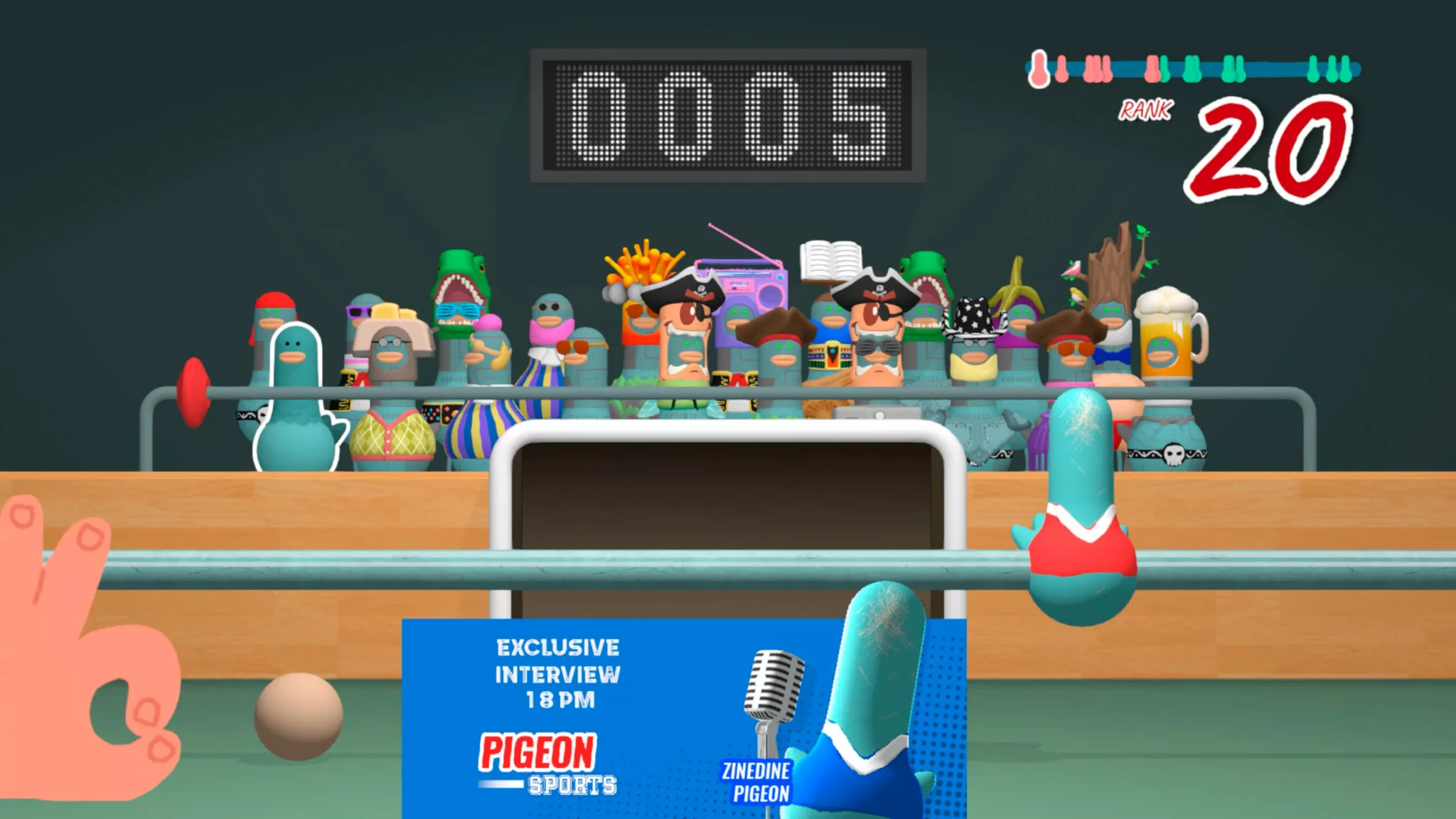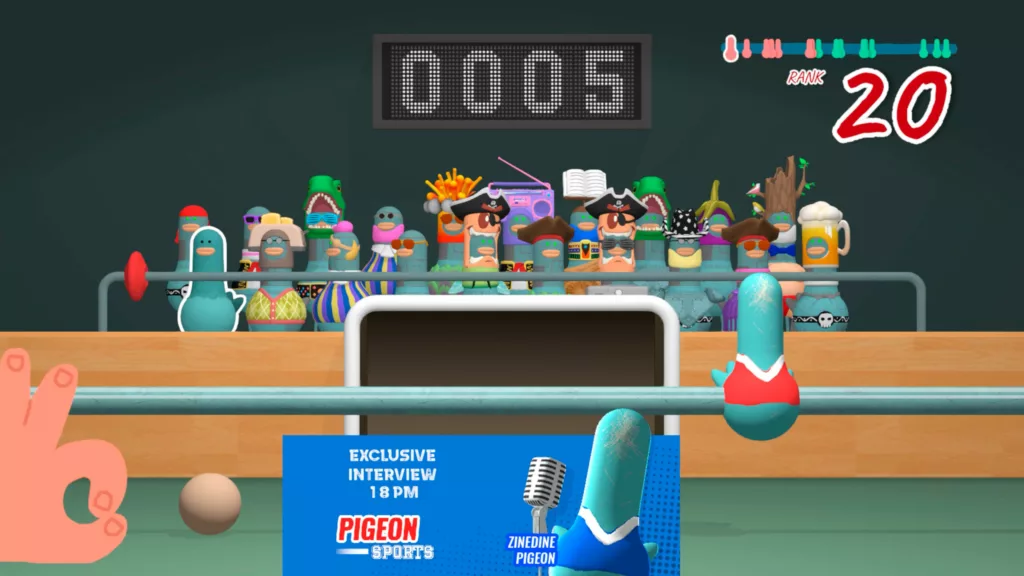 The pigeon store is where the breadcrumbs are spent. Here, players can indulge in a plethora of customization options, including outfits, hats, glasses, voices, and taunts.
The array of full outfits and individual items allows for thousands of unique pigeon avatars. Whether it's a pigeon with T-rex arms or one dressed as Elvis, the game encourages creativity and self-expression.
"Headbangers Rhythm Royale" is now available on Xbox consoles through Xbox Game Pass. It invites players to dress up their pigeon, strut onto the dancefloor, and compete to become the ultimate Master Headbanger.
Dive into the Unique Fusion of Music and Battle Royale: Explore how "Headbangers: Rhythm Royale" combines rhythm and competitive gameplay in our Headbangers game review. Discover if this innovative game hits the right notes for you!