The whispers and rumors have been circulating for quite some time now, and it seems that the speculation may finally be coming to fruition. Rumor has it that the powerhouse game developer, 2K, is readying themselves for a grand reveal event that will showcase the much-anticipated WWE 2K23 and give us a glimpse of its release date.
Although nothing has been confirmed as of yet, the experts over at Insider Gaming believe that 2K will be holding the event during the Royal Rumble event in San Antonio, Texas, on January 28th. 
This event promises to be a gaming extravaganza, with guests being given the opportunity to get their hands on the game and experience the gameplay firsthand. But that's not all, the event will also unveil an all-new mode that has yet to be revealed to the public.
BREAKING: 2K is holding an event on January 28 in San Antonio to reveal WWE 2K23.

The event will feature hands-on gameplay, an announcement of a new game mode, and more.

Full #WWE2K23 story via @InsiderGamingIG https://t.co/bM9jx36bpV

— Mike Straw (@MikeStrawMedia) January 14, 2023
It's hard to contain the excitement as we anticipate what 2K has in store for us. With the Royal Rumble event just around the corner, the wait won't be long until we finally get to see what WWE 2K23 has in store for us. 
Will it be a game-changer? Only time will tell, but one thing is for sure, we're ready for the thrill of the ring once again.
As the clock ticks closer to February 1st, anticipation builds as to what secrets may be revealed. Could it be that the site holds knowledge of embargoed content from the recent Royal Rumble event, still yet to be shared with the public? Or perhaps, it's something entirely new, a surprise that will leave us on the edge of our seats. 
Whatever the case may be, one thing is for certain, we won't have to wait long to find out. The anticipation is almost palpable as we eagerly await the big reveal. 
Will it be a bombshell revelation or a mere footnote in the grand scheme of things? Only time will tell, but one thing is certain, the tension is building and we can hardly contain our excitement.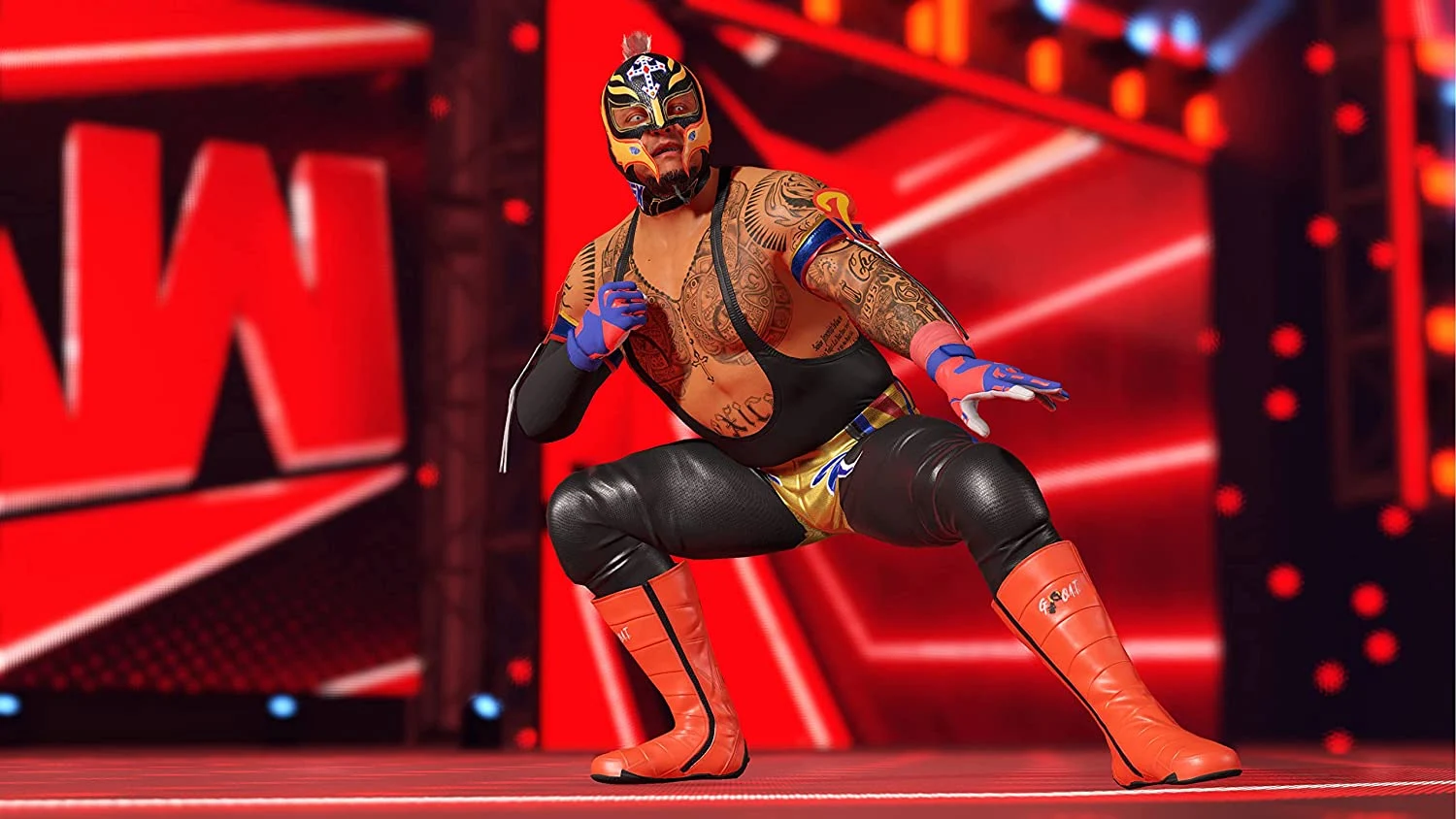 "WWE 2K22 saw Visual Concepts overcome the disaster that was WWE 2K20, revitalizing the series with genuine physicality, user-friendly mechanics and huge cosmetic upgrades," Ben wrote in his feature, WWE 2K23 guide: Everything we know so far. "GR awarded it 3.5 stars, and patches since have bolstered it further."

"The diluted feel of MyGM when compared to its forebears is a blow, and legacy flaws are frustrating, but there's so much else to like here," Ben said in his WWE 2K22 review. 

"The in-real action feels fresh and weighty. Animations, likenesses, and entrances all blow previous series entries away. And both MyFaction and Universe offer long-term value for money. After two-and-a-half years, developer Visual Concepts finally brings closure to the disastrous WWE 2K20 era. Over to you, AEW."
As the release date for WWE 2K22 draws near, whispers and rumors have been circulating about the future of the game series. Some have suggested that WWE may have secretly severed ties with 2K, with the upcoming game potentially serving as a farewell to the franchise.
But as the launch date, rumored to be in March 2023, inches closer and closer, it seems increasingly unlikely that this will be the case.
Instead, it appears that WWE 2K22 is set to make a grand entrance, ready to bodyslam the competition and leave a lasting impact on the gaming world. So, hold on tight wrestling fans, as the countdown to release begins and the anticipation builds for what promises to be an electrifying experience.