Euro Truck Simulator 2 players have reason to celebrate as the latest patch, version 1.47, has arrived with exciting new features. SCS Software, the developer behind the game, continues its mission to modernize outdated areas of the map.
In this latest update, Southwest Germany receives a facelift, with the cities of Frankfurt, Nuremberg, Stuttgart, and Erfurt being completely redesigned. From roads and destinations to iconic landmarks, including historic buildings, everything has been rebuilt from scratch.
To provide players with a glimpse of the changes made in Germany, the developer has released a video highlighting the key updates. The video showcases the revamped cities and landmarks, providing players with a preview of what they can expect in the game.
Apart from refreshing German cities, the 1.47 update introduces several other improvements, including the Emergency Braking System (EBS) and Adaptive Cruise Control (ACC). These features were first introduced in the experimental phase in the August 2022 1.44 patch.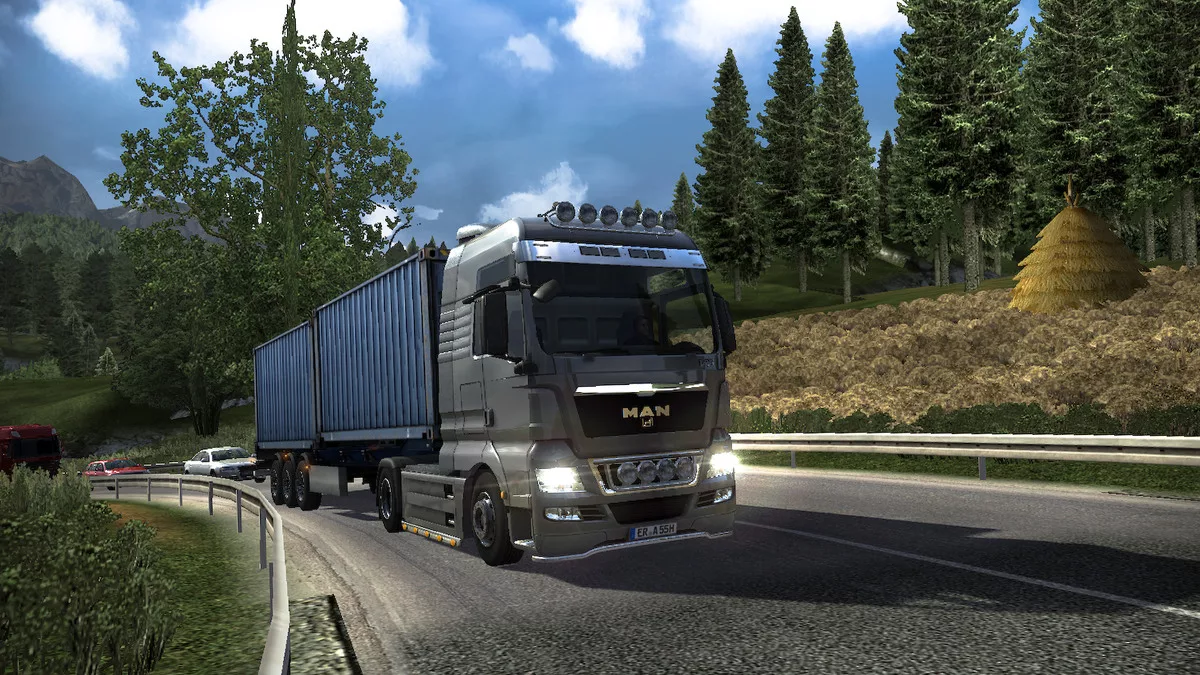 Additionally, players can now own two new types of trailers: gas tankers and those for transporting animals. These trailers have been designed to operate in extreme conditions, such as uneven surfaces, which are simulated in the game through the introduction of potholes.
As players drive on these rough roads, they will experience the impact of the uneven surfaces on the suspension and overall driving experience.
The update also includes personalized city videos from the Road to the Black Sea expansion, a redesigned career, and upgrade interface, which has also been added to American Truck Simulator. Players will find numerous minor improvements throughout the game, enhancing their overall gameplay experience.
In summary, Euro Truck Simulator 2's latest update brings new life to Southwest Germany's cities, making the driving experience more realistic with the introduction of rough roads. With the addition of new trailers and improved features, players can look forward to an even more immersive gameplay experience.