In the heart of a suburban home, we meet an alarmingly obese English teacher who seems to be teetering on the brink of death. As he indulges in his daily routine of devouring chicken and pizza, we see the profound impact his condition has on those who surround him. Friends and family members desperately want to help him, but it becomes clear that the catalyst for change must come from within. This 'The Whale Review' explores the depths of Darren Aronofsky's cinematic masterpiece, inviting readers on an intense journey of emotion and transformation.
Darren Aronofsky has secured a special place in the hearts of cinephiles throughout his career. His films consistently captivate audiences with their emotionally charged narratives, captivating visuals, and powerhouse performances. Aronofsky could easily be described as a provocateur in the world of cinema. His meteoric rise to prominence came with the release of "Requiem for a Dream" in 2000, a harrowing masterpiece that resonated with viewers and established his reputation as a visionary director.
Personally, I must admit that I have not always been an ardent admirer of Aronofsky's work. While he is undeniably skilled in extracting remarkable performances from actors, I often find his messages to be heavy-handed, lacking the nuance and subtlety I appreciate in cinema. His ambitious foray into the realm of art with "The Fountain" felt particularly indulgent. However, his subsequent return to more grounded storytelling with "The Wrestler" was a welcome change of pace that rekindled my interest in his work.
Despite never quite reaching the heights of his collaboration with Mickey Rourke in "The Wrestler," Aronofsky's latest offering, "The Whale," shares a kinship with this earlier work. Both films delve into the raw, human struggle for redemption and self-discovery, making "The Whale" an intriguing addition to his oeuvre.
So, what is "The Whale" all about? At its core, it is a powerful, character-driven exploration of one man's journey to confront his demons, ultimately finding the strength and courage to change his life for the better. With "The Whale," Aronofsky has crafted an intense, emotionally gripping narrative that is sure to leave a lasting impact on viewers.
The Whale Review – An Intricate Dive into the Depths of Human Emotion
The Whale, directed by Darren Aronofsky, is a captivating adaptation of Samuel D. Hunter's play, who also penned the screenplay for the film. The stage origins of the story are evident in the intimate ambiance and the classical unity of time, place, and action throughout the entire film.
As I watched the movie, I was reminded of an eager, overachieving student who meticulously follows their teacher's every instruction, paying heed to the drama's inherent conventions.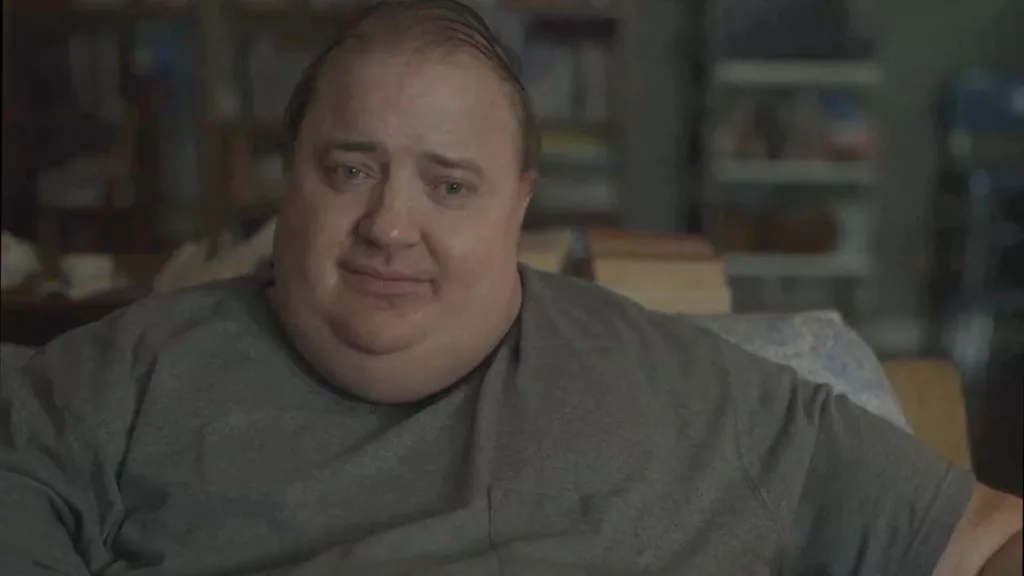 Unraveling the Threads of Intricacy
While there is nothing inherently wrong with adhering to the established rules of drama, Whale's strict adherence results in an experience where the audience can anticipate the significance of every narrative element. With a limited number of components to connect, viewers can quickly deduce what is about to unfold, deciphering the remainder of the film with ease.
The Essence of Storytelling: A Glimpse into the Lives of Complex Characters
The narrative centers around a few days in the life of a human embodiment of Moby Dick, offering a "slice of fat life" where not much changes. The crux of the story lies in the gradual revelation of the characters' pasts.
Alongside Brendan Fraser's portrayal of the protagonist, the film features Sadie Sink as his daughter Ellie, Hong Chau as his nurse and confidant Liz, and Ty Simpkins as Thomas, a zealous missionary determined to help Charlie regardless of his desires.
Samantha Morton appears later in the film as Charlie's ex-wife, while Sathya Sridharan lends his voice to Dan, the pizza delivery man, throughout the movie. Aside from these central figures, any other characters are merely fleeting, decorative elements.
A Testament to Acting Prowess
As is typical of Aronofsky's films, the cast delivers exceptional performances, reaching career-defining heights. Each actor brings depth and nuance to their roles, creating an emotionally charged atmosphere that holds the audience's attention.
Whale is a thought-provoking exploration of human emotion, intricately woven with moments of revelation and introspection. Despite its predictability, the film succeeds in keeping the audience engaged with its intimate setting, powerful acting, and a narrative that delves into the complexities of the human condition.
The Rise, Fall, and Resurgence of Brendan Fraser
Brendan Fraser's career has been a rollercoaster of remarkable triumphs, unfortunate failures, and unexpected absences, culminating in a return to a role that has earned him his first-ever Oscar nomination.
The actor gained widespread recognition for his involvement in numerous popular productions around the turn of the century, such as George Straight from the Tree, Looney Tunes Back in Action, and the highly successful Mummy series, which grossed over $1.2 billion at the box office. Fraser's portrayal of Richard O'Connell made him a household name, but as the years went by, his star faded from the Hollywood sky.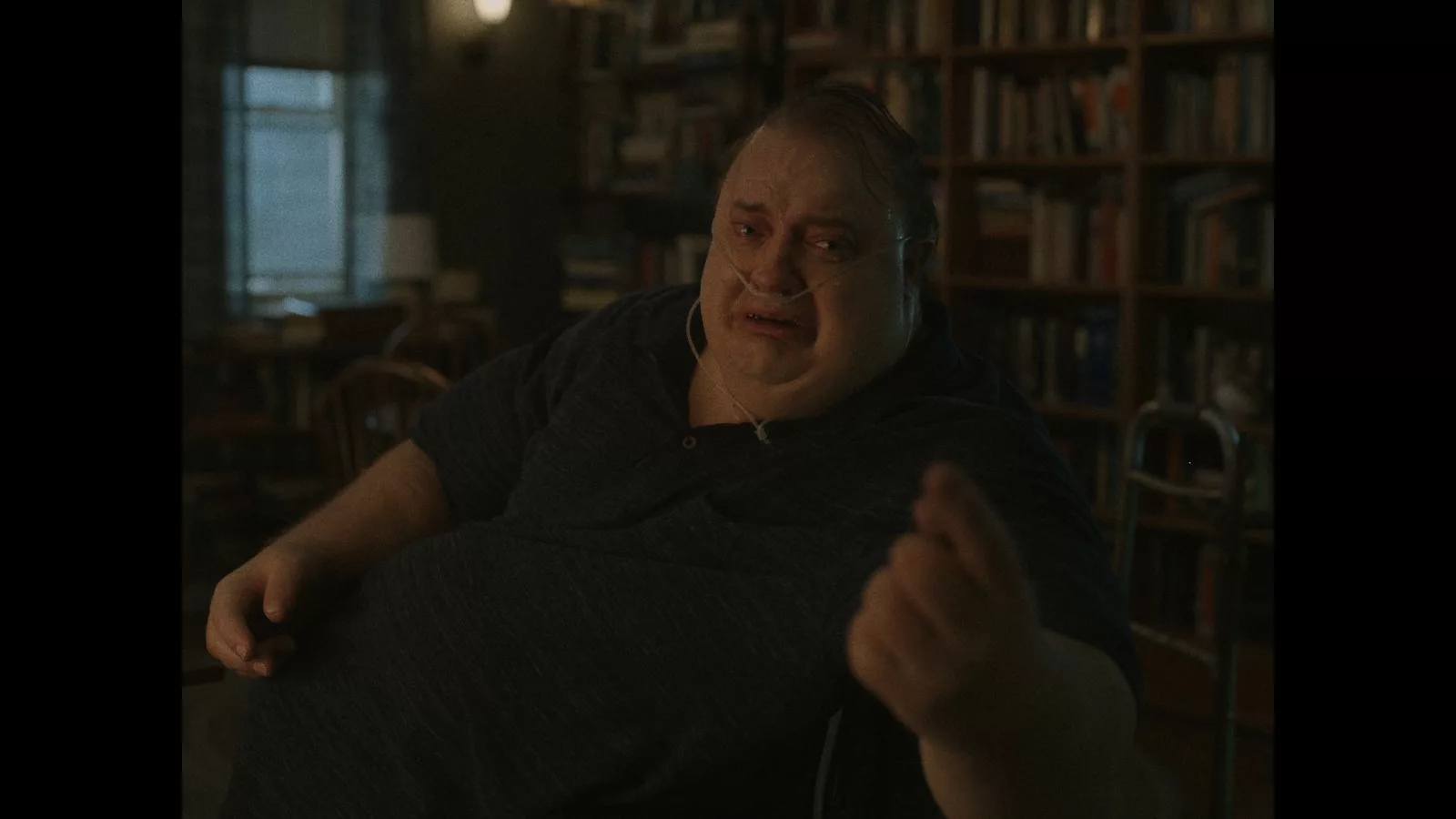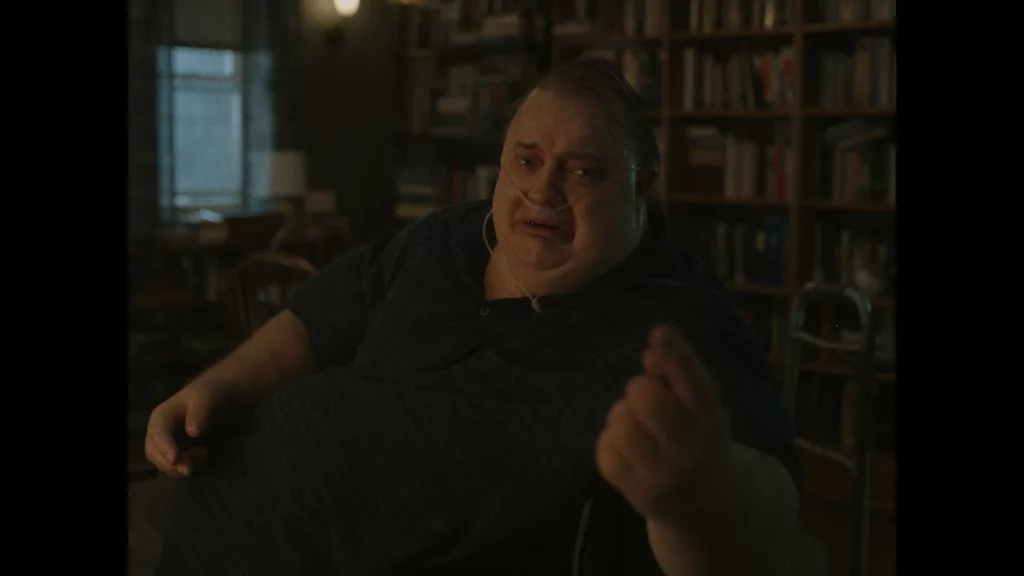 As he aged and put on unwanted weight, Fraser found himself no longer landing lead roles in blockbusters, redirecting his career toward low-budget action films. Much like the protagonist of his latest film, Fraser has made a comeback in a transformative role that shatters his previous image as the handsome heartthrob from The Mummy.
A Harrowing Tale of Redemption: The Whale
The Whale is a poignant adaptation of a stage play penned by Samuel D. Hunter.  In our 'The Whale Review,' we analyze the journey of the film's protagonist, revealing the intricate narrative woven by director Darren Aronofsky. The narrative revolves around the morbidly obese Charlie (Brendan Fraser), who abandoned his wife and young daughter eight years prior to begin anew with his lover, Alan. Tragically, their bliss was short-lived, as Alan took his own life under the influence of his family's religious indoctrination, according to Charlie's friend and caretaker, Liz (Hong Chau).
This event propelled Charlie into a spiral of grief and self-neglect, causing him to become so overweight that he could only view the world from the confines of his cramped apartment. Despite his grim circumstances, Charlie remains hopeful as he strives to mend his fractured relationship with his teenage daughter Ellie (Sadie Sink), who harbors a deep resentment towards him. Charlie is determined to right the wrongs of his past, even as he grapples with his own limitations.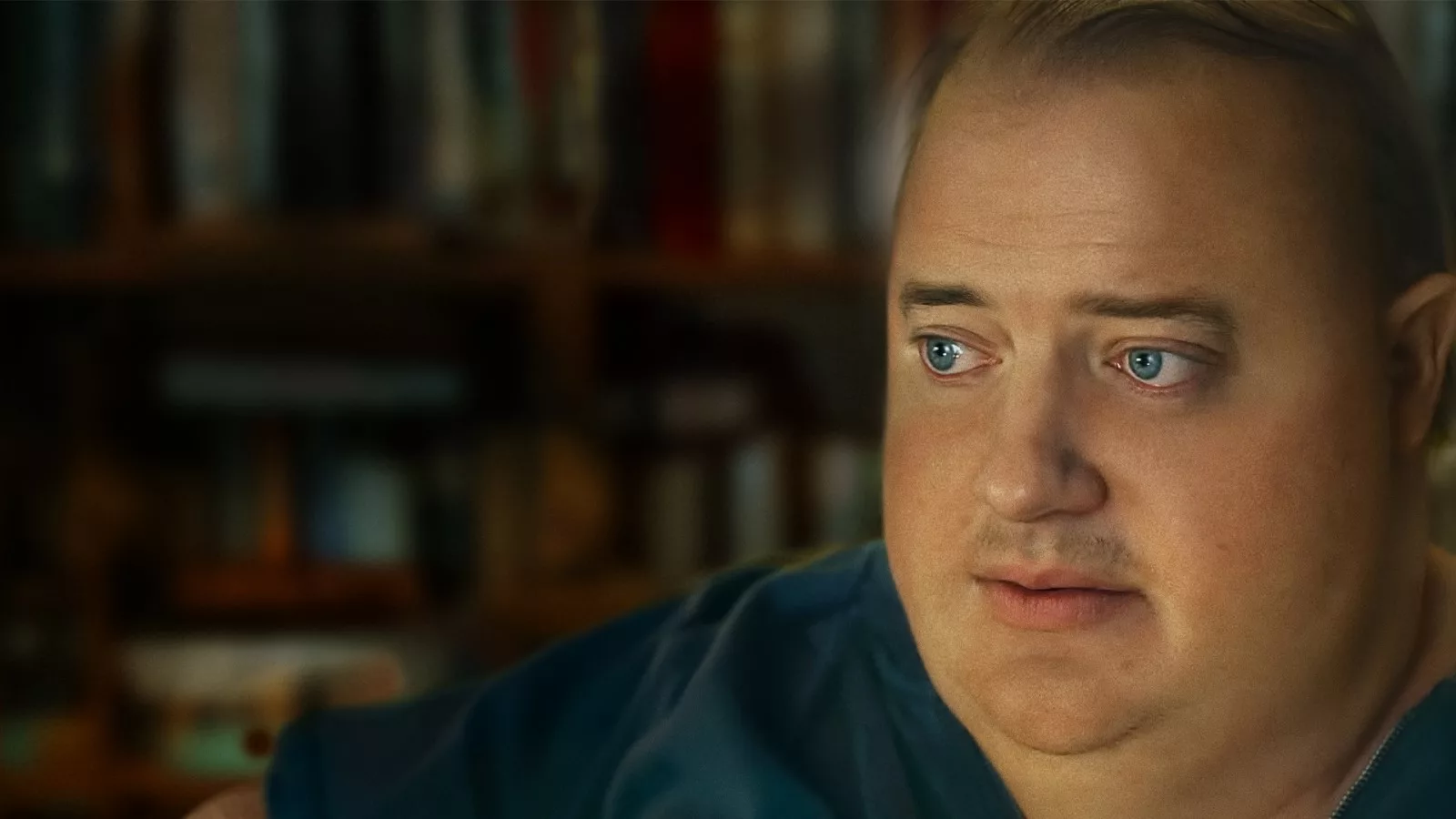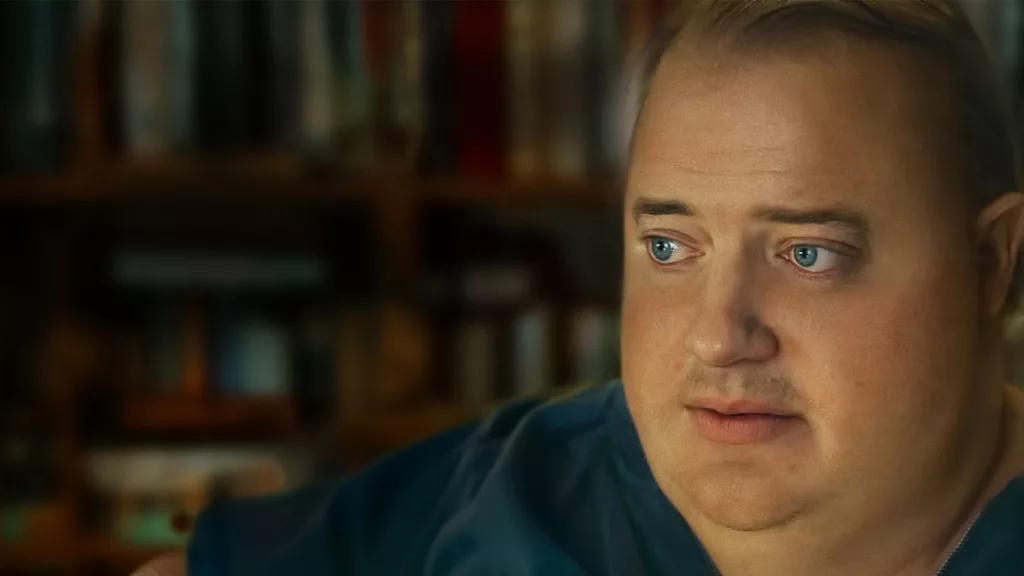 The Struggle for Acceptance and Forgiveness
Charlie's debilitating state seems irreversible, as he earns a living teaching writing online, never revealing his visage to his students. He is deeply ashamed of his appearance and fears exposing his vulnerability to anyone except Liz, who fully accepts and supports him despite her concerns for his health.
Director Darren Aronofsky refrains from exploiting Charlie's character to promote a healthy lifestyle, choosing instead to delve into the complexities of human emotions and desires. It's clear that Charlie may never become a fit and robust man again, but Aronofsky presents him as an individual with his own dreams, emotions, and needs.
Even when the film underscores society's reactions to morbidly obese individuals, it is difficult to accuse the director of promoting body shaming. The Whale's authenticity lies in the humanization of its lead character, who is not a monster but an ordinary man in desperate need of help – not necessarily to save his health, but to find acceptance and forgiveness.
A Cast Worthy of Praise: The Heart and Soul of The Whale
Regardless of one's opinion about the director, it's undeniable that he possesses an uncanny ability to select actors who effortlessly embody their characters. This was evident when he cast Rourke as the washed-up wrestler, and it's apparent once more with Fraser's triumphant return, as he grapples with his own weight issues.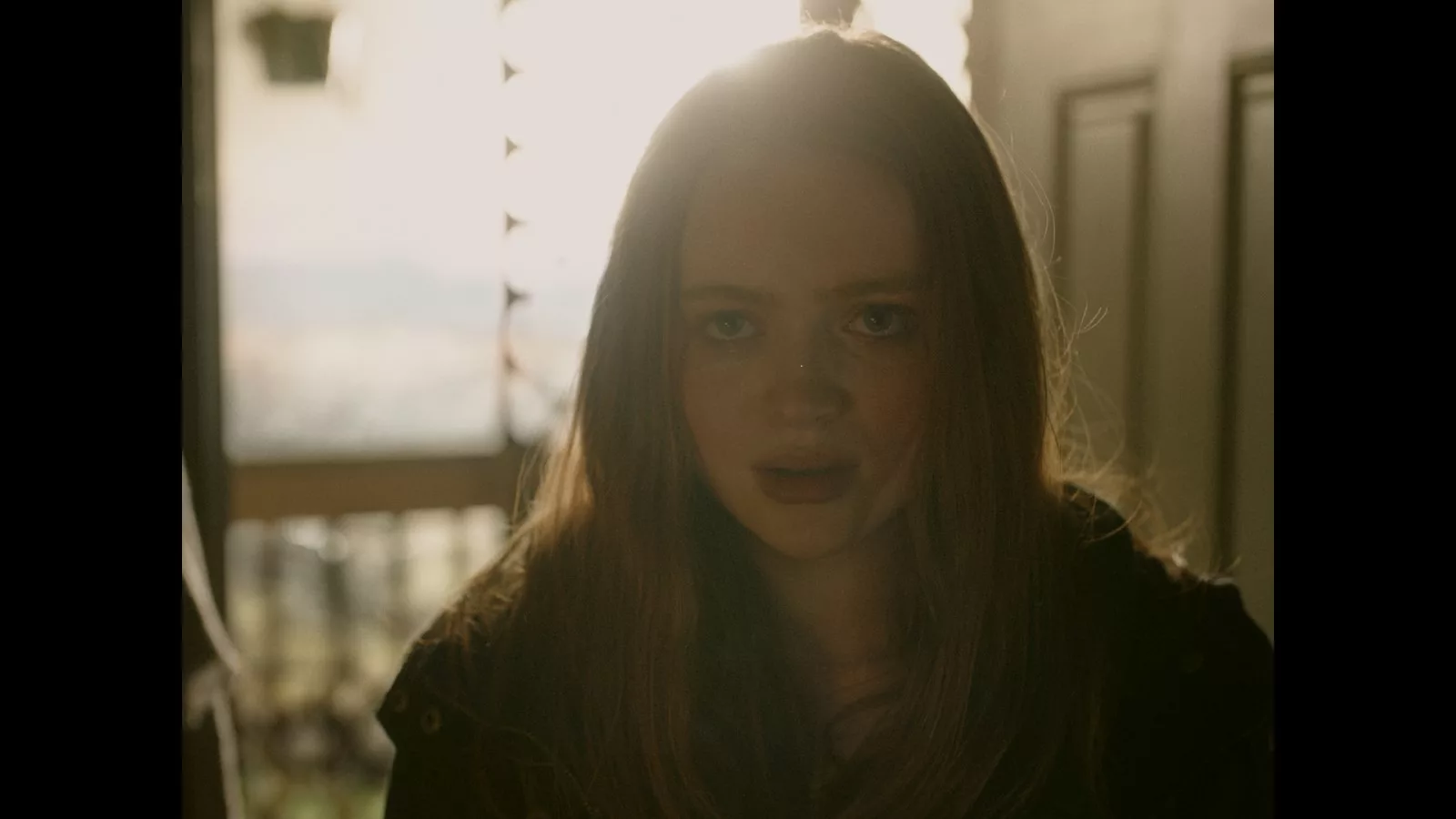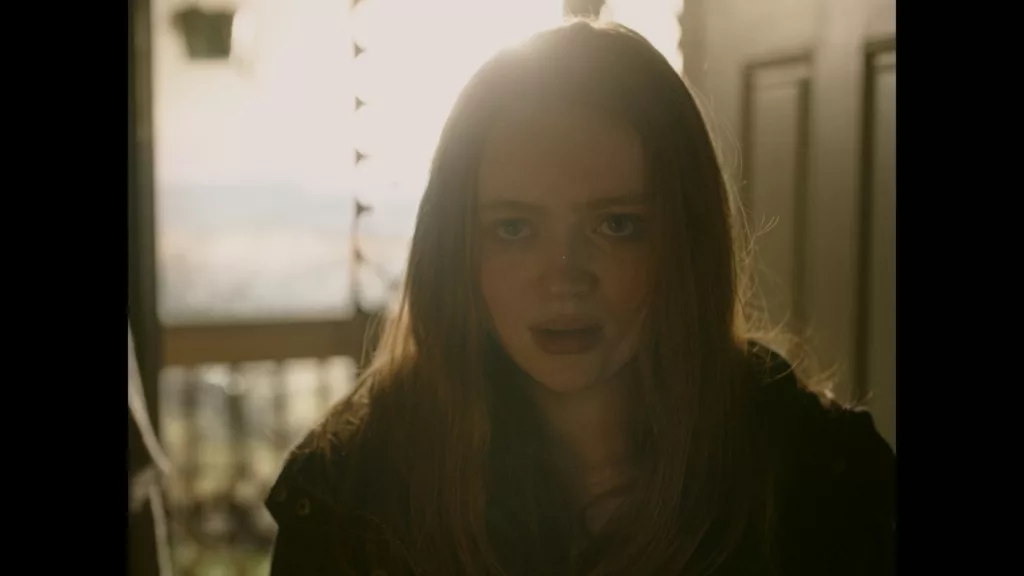 Fraser's portrayal of Charlie is achingly sincere, optimistic about the world, intelligent, and spirited, despite his awareness of his appearance and precarious health. His larger-than-life presence may initially be off-putting, but his endearing personality quickly wins over the audience. While the film as a whole may not be groundbreaking, Fraser's performance is undeniably captivating.
It's uncertain whether this role will secure him an Oscar, given the somewhat one-dimensional nature of Charlie's character, but there's no denying that Brendan has done a remarkable job with the material provided. Our 'The Whale Review' also applauds Brendan Fraser's performance, which transcends the film's limitations and positions him as a strong contender for an Oscar nomination.
Supporting Cast: Talented, Yet Constrained
The remaining cast members deliver commendable performances, although it seems as if the director provided them with singular guiding principles rather than in-depth character analyses. Charlie's daughter, for instance, constantly displays anger and hostility. While it's understandable that this serves as a protective barrier, it doesn't excuse her character's one-dimensional nature, which persists almost until the end.
Fortunately, Sink injects moments of vulnerability and warmth throughout, revealing the character's hidden depths through subtle expressions of fear and fleeting smiles. Liz is endearing and exceedingly empathetic towards Charlie, while Thomas remains unwaveringly fixated on his sect and his mission to provide divine assistance.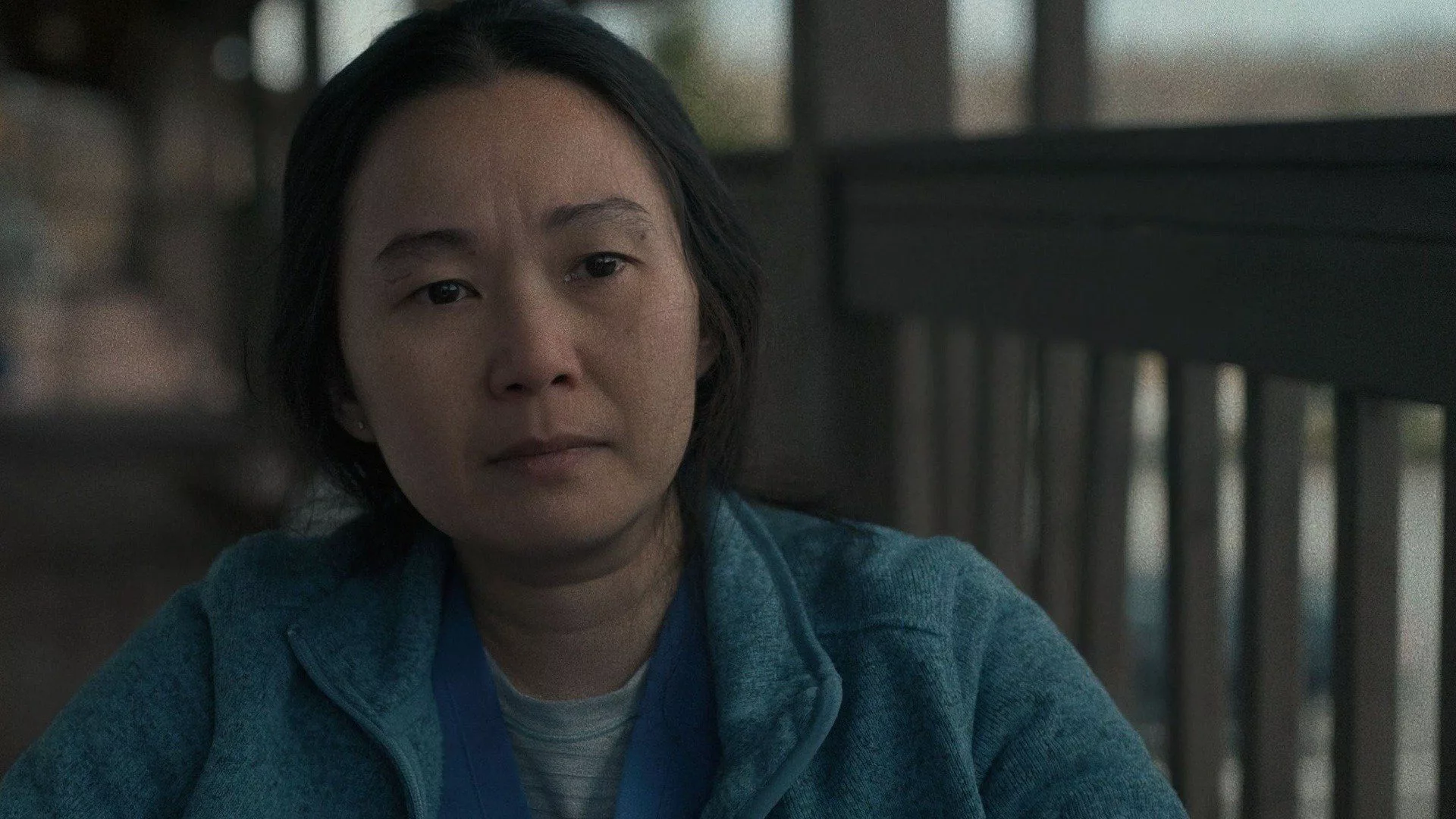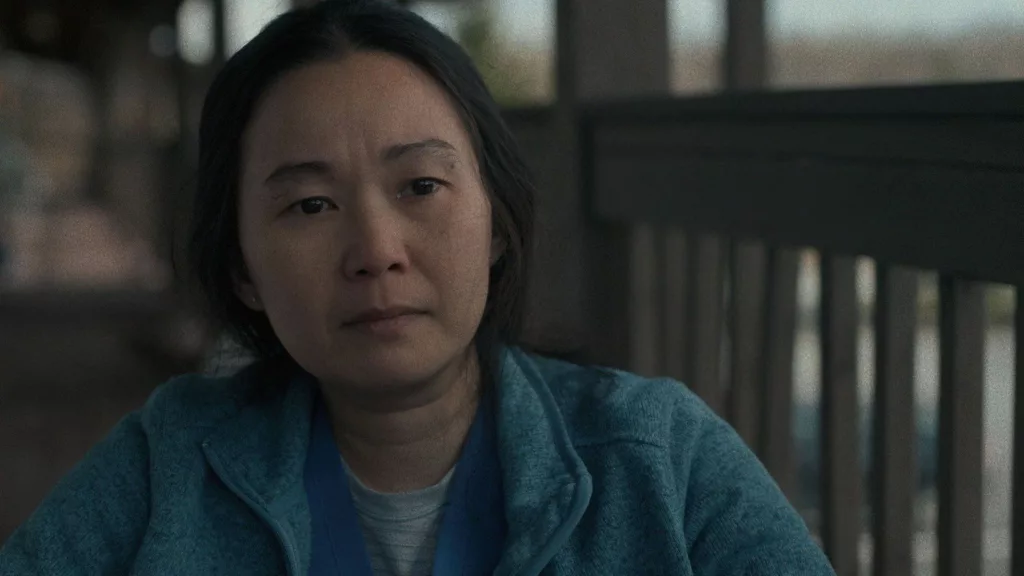 Despite the limitations of the script, the actors and director manage to imbue their characters with enough life and energy to keep the audience engaged. Although there was an elderly gentleman who sneezed during the screening, it's difficult to determine whether this was a reflection of the film's impact or merely an isolated incident. Ultimately, the cast of The Whale delivers noteworthy performances, elevating the film and leaving a lasting impression on viewers.
The Quest for Connection: Love and Acceptance in The Whale
The Whale delves into the universal human desire for love, acceptance, and intimacy. Charlie, acutely aware that people may ridicule or even be repulsed by his appearance, remains one of the kindest, most patient, and compassionate individuals one could encounter.
Confronted with the fragility of life and the inevitability of mistakes, he strives to endure each day without succumbing to the dark thoughts that led to his lover's demise.
The Unveiling of Vulnerability
The director doesn't shy away from showcasing the full extent of Charlie's physical state, presenting him as a mythical creature awaiting a worthy opponent. This challenger appears in the form of Ellie, Charlie's teenage daughter, who reenters his life after years of estrangement.
Feisty and defiant, Ellie holds her father responsible for her misfortunes. Despite her intelligence and potential as a writer, she engages in reckless behavior to garner attention. Charlie sees this as an opportunity to reconcile and offers his support, but Ellie remains resistant and confused.
A Mosaic of Hidden Agendas and Emotional Barriers
Surrounding Charlie are characters who, like him, grapple with their own emotional baggage and hidden motivations. Liz, his friend and caretaker, seeks redemption for the loss of her brother and clings to her relationship with Charlie in a desperate attempt to alleviate her guilt. Thomas, a young missionary who stumbles upon Charlie during a moment of crisis, believes he was guided by divine intervention but harbors ulterior motives.
All these characters share a common trait – a reluctance to be completely honest with themselves and others. They conceal their true emotions behind a façade, as if forgiveness is an unattainable ideal. Each is burdened by guilt, which paralyzes them from within and prevents them from expressing their genuine feelings.
They hide behind an illusion of strength, unable to confront their weaknesses and pursue happiness. Even Charlie, whose optimism defies his circumstances, occasionally succumbs to base instincts by indulging in copious amounts of unhealthy food during moments of stress.
In The Whale, the characters' journeys for connection and acceptance illuminate the complexities of the human experience. Through the portrayal of vulnerability, hidden agendas, and emotional barriers, the film offers a poignant exploration of the need for love and the challenges that accompany the pursuit of redemption and forgiveness.
A Cinematic Journey to the Heart: The Whale
The Whale presents a unique blend of repulsion and warmth in the design of Charlie's home. Tailored for an individual of his size, the space is simultaneously unsettling and inviting. The set designers deserve commendation for their remarkable attention to detail in crafting an environment that reflects the protagonist's complex circumstances.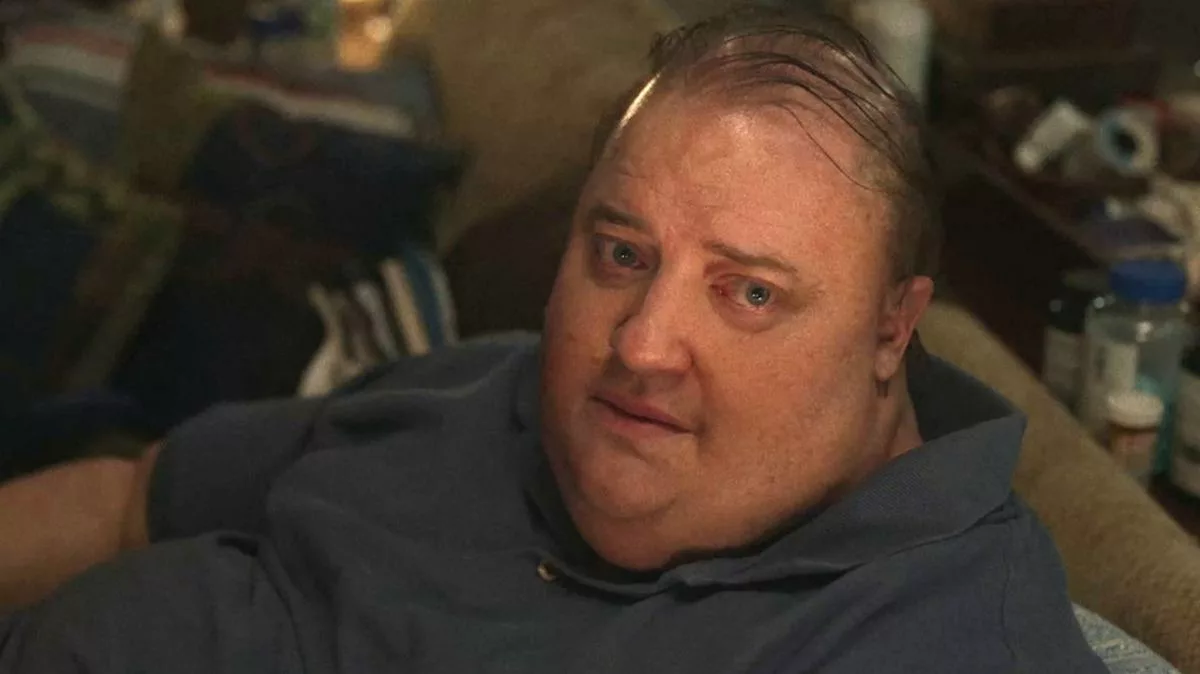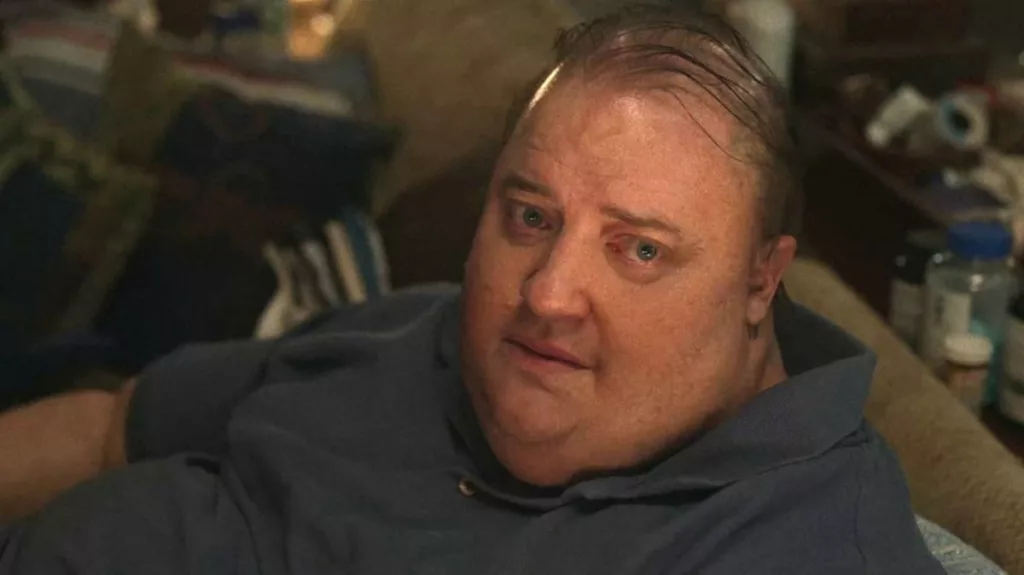 The Art of Cinematography
Throughout the film, the camera gracefully moves from one end of the room to the other, maintaining the viewer's interest with extended shots that avoid monotony.
However, there are instances where odd close-ups, seemingly devoid of purpose, may distract or annoy viewers who are particularly attentive to such details. It seems as though the director sought to inject dynamism into these moments, but the result can occasionally detract from the overall experience.
Metaphorical Overtones: Subtlety vs. Bluntness
Darren Aronofsky's penchant for heavy-handed metaphors is not lost in The Whale. Charlie's lumbering movements throughout his apartment, accompanied by the sound of the sea, is a clear nod to his affinity for the literary classic Moby Dick, paralleling his own existence as a great white whale. The director's approach can feel overly blunt, bordering on condescending to the audience.
Similarly, the portrayal of Charlie's excessive eating habits, characterized by aggression and exaggeration, may prove difficult to watch. The accompanying music and Charlie's voracious consumption of unhealthy food are intended to evoke strong emotions, but the extremity of these scenes risks alienating viewers.
An Accessible Tale of Transformation
Despite its flaws, The Whale is likely to resonate with audiences who appreciate Aronofsky's signature style. The film boasts striking visuals, emotionally charged performances, and atmospheric music that create an accessible and engaging cinematic experience.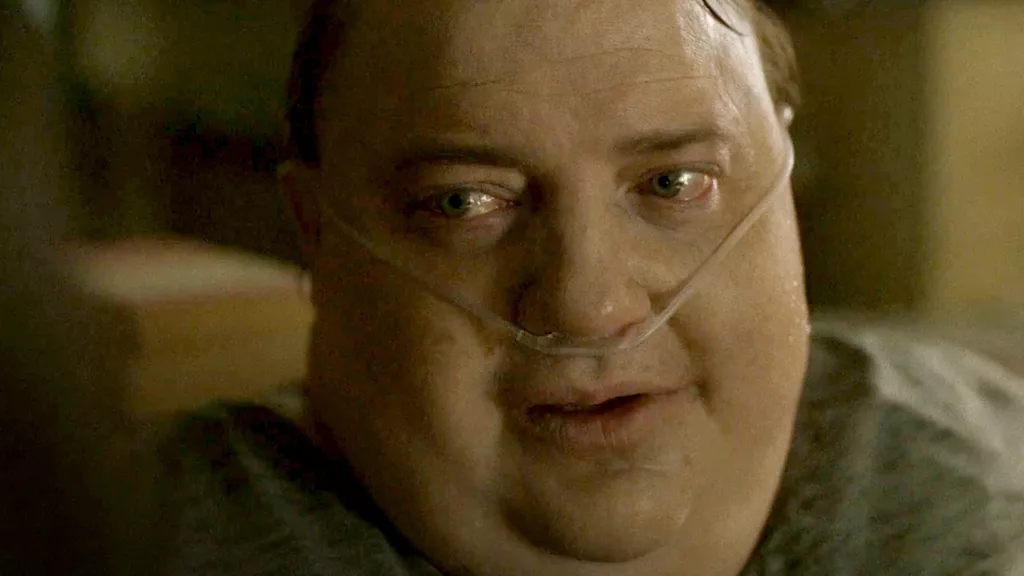 While some may find the director's approach to be shallow or excessive, fans of his previous work will likely embrace this latest offering.
The Whale deserves recognition, primarily for Brendan Fraser's outstanding performance, which transcends the film's shortcomings. Aronofsky has crafted a captivating tale that delves into the depths of human emotion, illuminating the transformative power of love, acceptance, and self-discovery.
Also Read:
Dissecting the Depths: Aronofsky's Enigmatic Vision
Darren Aronofsky's The Whale does not seek to ridicule or exploit the issue of obesity. Rather, it offers a profound exploration of passivity and the consequences of untreated depression.
Charlie, the protagonist, represents a man caught in the grip of hopelessness, surrendering to fate and awaiting the inevitable. As a study of depression, the film entices viewers to secretly hope for a happy ending, despite the awareness that life often scripts darker outcomes.
An Intricate Tapestry
The Whale presents a series of enigmatic puzzles through its close-ups, scenes, and hidden details in dialogue. Audiences are immersed in a rich tapestry of information that gradually unveils the narrative's complexities. In this 'The Whale Review', we delve into the profound depth the film reveals as it unfolds, despite its seemingly minimalist form and content.
Seemingly minimalist in both form and content, the film reveals its profound depth as it unfolds. This unconventional storytelling evokes a range of emotions, yet it also leaves viewers questioning their desire to witness the unfolding events.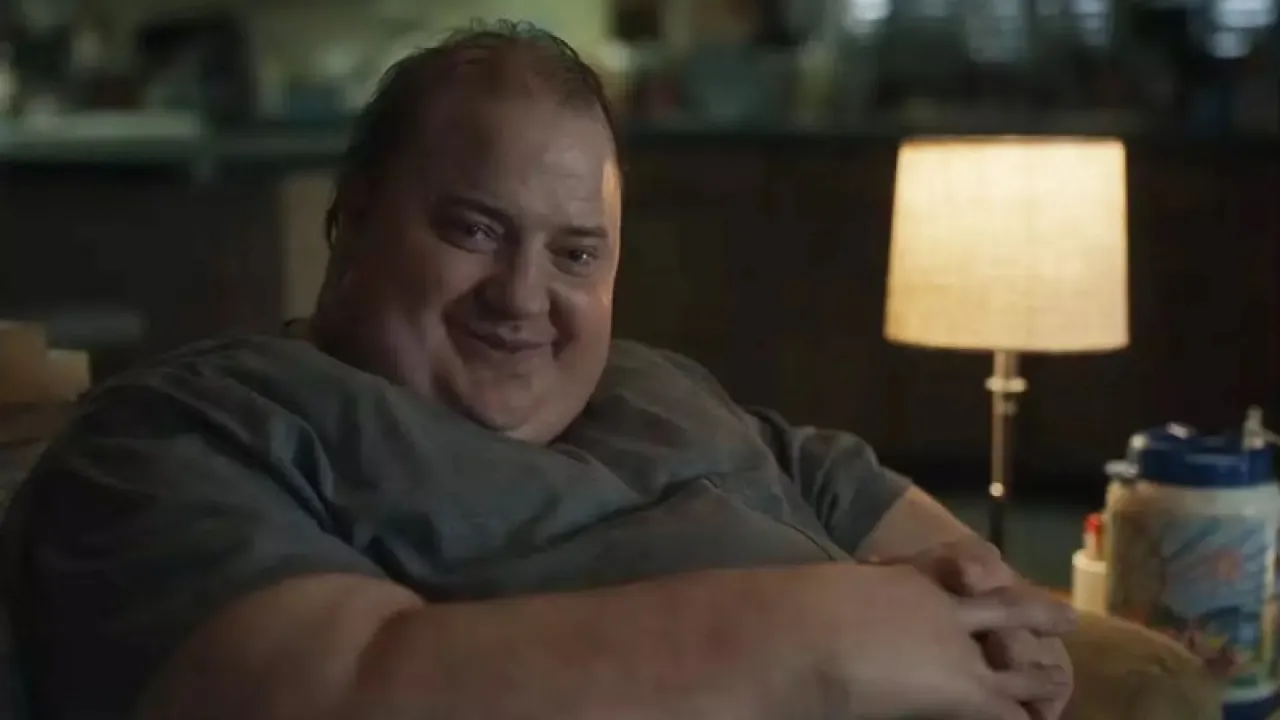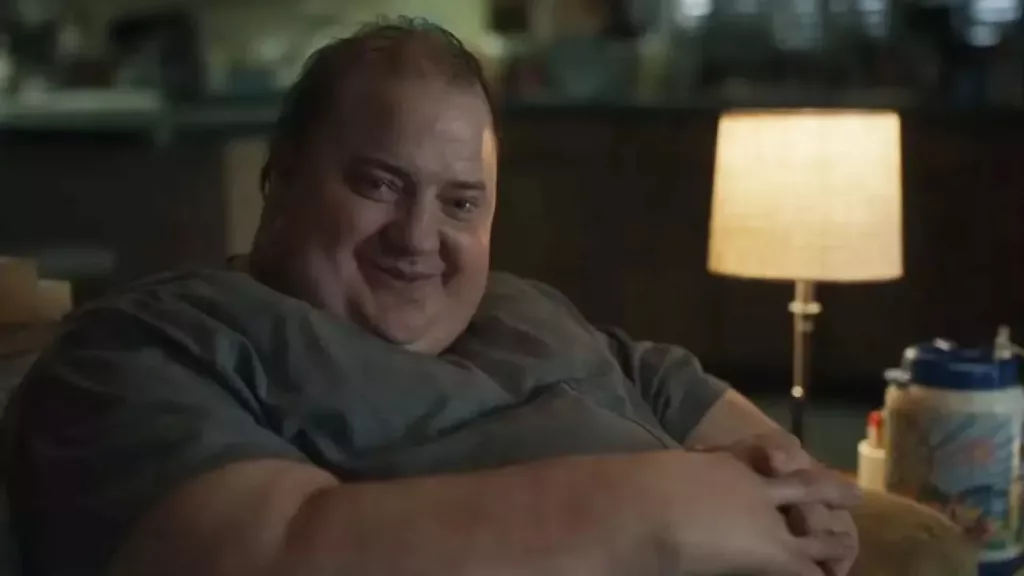 A Disconnected Protagonist
Charlie's character can be unpleasant, arrogant, and deceptive, making it challenging for viewers to establish a deep connection with him. Similar to the protagonists in films by Bresson or Dreyer, Charlie is observed from a distance, with an air of detachment. His trials elicit sympathy, but the audience's personal struggles may hinder their ability to empathize fully with his plight.
A Powerful, Yet Fleeting Impact
The Whale stands as a potent cinematic experience, capable of stirring emotion and generating thought-provoking discussions. However, its impact may prove fleeting, as the emotional intensity and evocative music yield ephemeral tears. While it is undeniably a well-crafted film, its long-term resonance remains uncertain. Will it be remembered alongside Aronofsky's Requiem for a Dream? Only time will tell.
To conclude our 'The Whale Review', this movie offers a compelling and intricate portrayal of a man grappling with depression and the consequences of passivity. Aronofsky's enigmatic vision challenges viewers to engage with the protagonist's journey, while also questioning their own capacity for empathy. Although the film delivers an intense experience, its lasting impact remains open to interpretation.
The Review
The Wale (2022)
"The Whale" is a powerful, emotionally charged film that delves into the complexities of the human condition, presenting a poignant exploration of love, acceptance, and self-discovery. Despite its predictability and heavy-handed metaphors, the movie succeeds in captivating audiences with its intimate setting, strong acting performances, and thought-provoking narrative.
PROS
Exceptional performances from the cast, particularly Brendan Fraser.
Intricate exploration of human emotion and relationships.
Engaging cinematography and set design.
CONS
Predictable plot and adherence to the conventions of drama.
Heavy-handed and overly blunt metaphors.
Some unnecessary close-ups and exaggerated scenes.