Four years after its initial release, Apex Legends continues to receive updates from Respawn Entertainment.
The latest season, Season 17, dubbed "Arsenal," brings with it a new Ballistic Legend, changes to the World's Edge and Firing Range maps, improved Ranked gameplay, and a unique, account-level-independent progression system called Weapon Mastery.
Ballistic Legend: August Montgomery Brinkman
August "Ballistic" Montgomery Brinkman is a former competitor in the original Thunderdome Games. After two decades of retirement, he returns to the Apex Games to take his son's place.
Ballistic's passive ability, Bandolier, allows him to carry a third (unattachment) weapon, accessible through his inventory or utility action.
His tactical ability, Whistle, fires a homing projectile, while his ultimate ability, Tempest, grants fast reloads, increased weapon movement speed, and infinite ammo for his entire team.
Map Updates: World's Edge and Firing Range
The World's Edge map sees two significant changes, with the addition of a new point of interest called Monument.
According to Respawn, this deep bunker features a quick-access sniper post for controlling positions and exploration. The second addition, Piles, is a crow's nest where verticality is key.
Improved Ranked Gameplay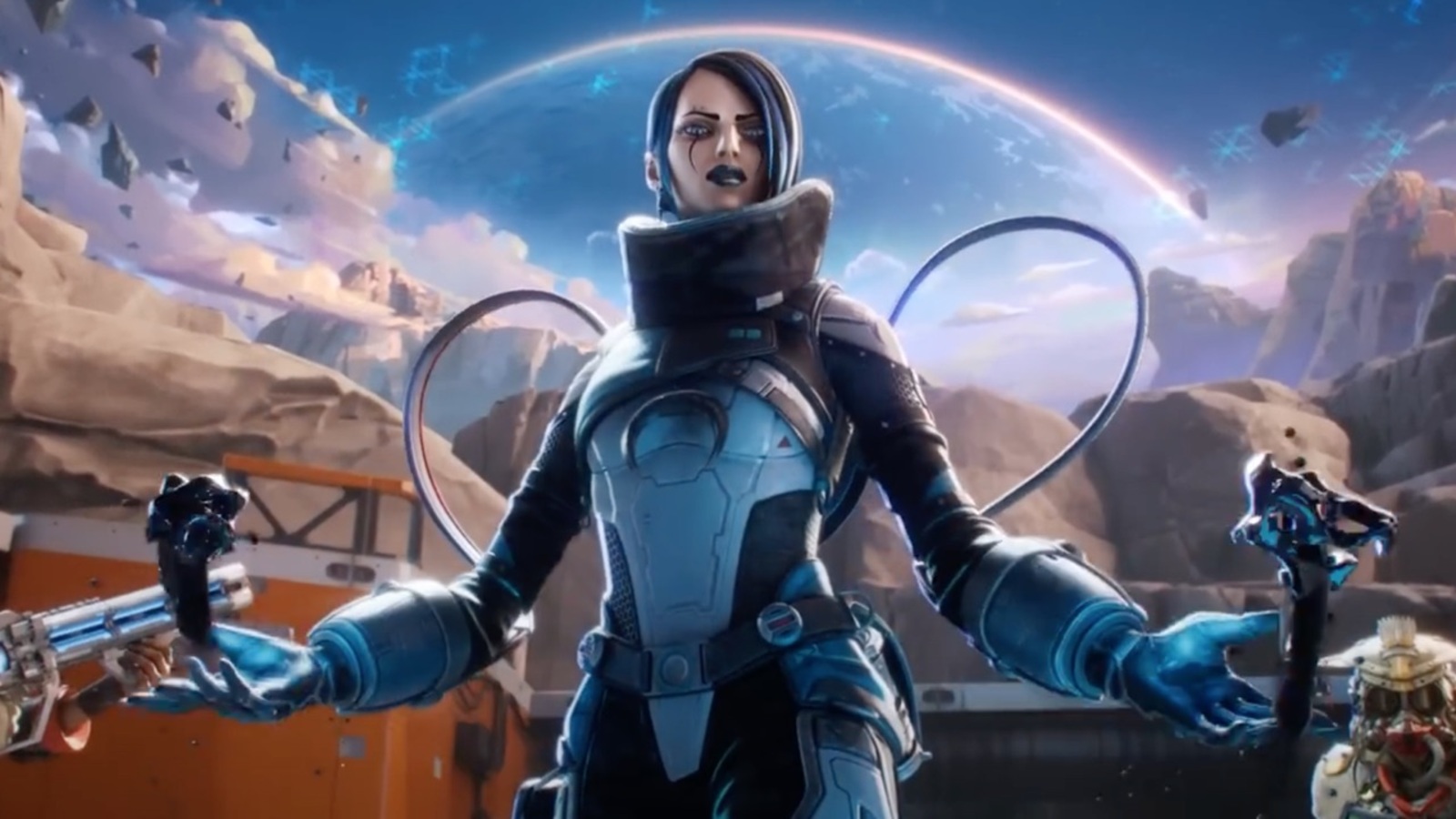 The Arsenal season introduces updates to the Ranked system, marking the beginning of a series of improvements aimed at modernizing its mechanisms.
The goals are twofold: to enhance matchmaking for more competitive games and to adjust the scoring system to place greater emphasis on playing battle royale as a team.
To achieve these objectives, the matchmaking rating has been hidden, the scoring system now prioritizes winning the battle royale, the bonus system rewards wins with conditions and compensates for losses, and the split reset has been removed.
Weapon Mastery: A Long-Term Progression System
Weapon Mastery is the first long-term progression system in Apex Legends that is independent of account level. Respawn explains that while they work on making the game more accessible for beginners, this system encourages players to learn the strengths and characteristics of all the available weapons.
The goal is to deepen player engagement, regardless of their preferred Legend or game mode. All Legends will start with weapons at level 1, and players can level them up by using them in any game mode. These levels are account-based and will not reset with each season.
Discover the Best Free Xbox Titles: Dive into our comprehensive guide on the top 21 must-play free Xbox games available today. From timeless classics to exciting newcomers, find your next favorite game without spending a cent. Check out the full list here.