EA has recently rolled out a new patch for Star Wars Jedi: Survivor, available on PC and consoles. This update aims to address a range of issues that players have encountered, offering a smoother and more enjoyable gaming experience.
Alongside the typical fixes and improvements, the patch contains a notable change that caught the attention of many—the training dummy on Jedha, previously known for its elusive movements, has now been rendered immobile.
Addressing a Variety of Concerns
The latest patch for Star Wars Jedi: Survivor tackles various issues reported by players. This includes resolving crashes that occurred on all platforms, ensuring a more stable gameplay environment. Moreover, the patch addresses the problem of bounty hunters failing to appear as intended, rectifying a progression hindrance.
One particular issue involving the character Caij turning invisible has been remedied as well. Additionally, the occasional bug preventing the completion of the "Find the Gorge's Secret" Rumor has been fixed, allowing players to progress smoothly in their adventures.
Improvements and Fixes
In addition to resolving critical issues, the patch introduces improvements to enhance the overall experience. The handling of blasters has been refined, leading to more precise and satisfying combat encounters.
Furthermore, fixes and optimizations have been implemented for Photo Mode, ensuring players can capture their favorite moments without any glitches.
The wind puzzle on Jedha, previously causing frustration for players, has been resolved, providing a smoother gameplay flow. Updates to the holomap map data contribute to a more detailed and immersive exploration experience.
The Infamous Training Dummy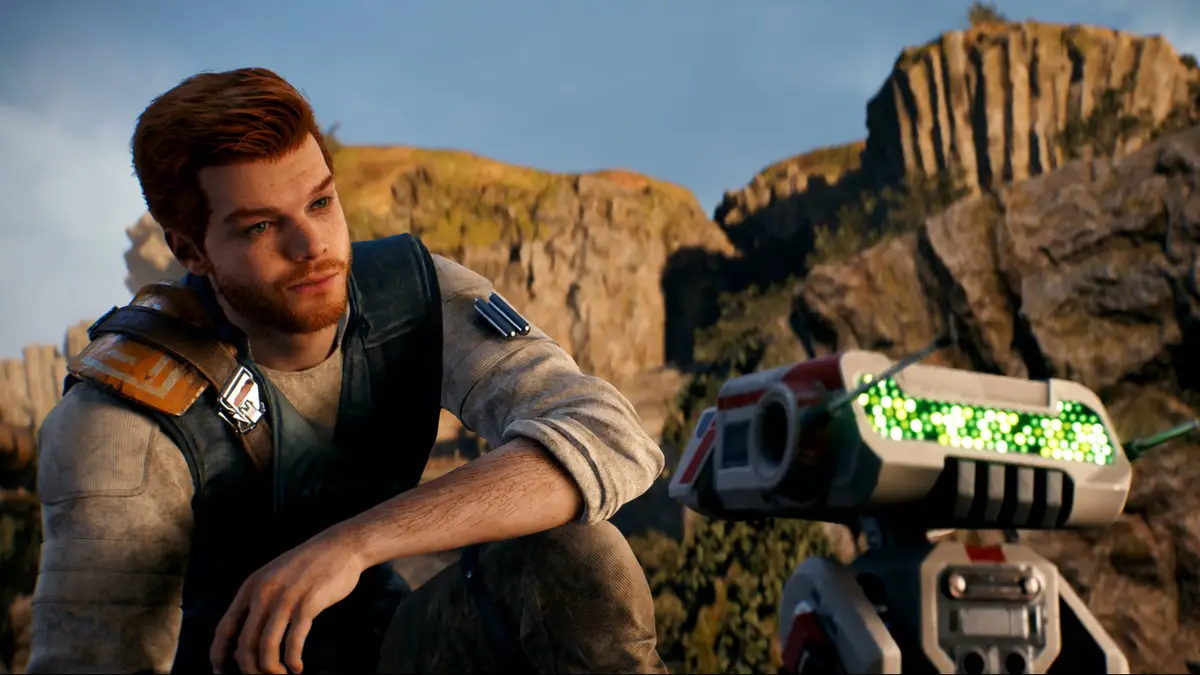 Of all the changes in the patch, one particular note caught the attention of the Star Wars Jedi: Survivor community—the immobilization of the mischievous training dummy on Jedha. Previously, this training dummy was known for its unexpected movements, often appearing to "sneak around" during Jedi training sessions.
However, with the latest patch, the developers have successfully restrained the dummy, ensuring it remains stationary for all training needs. The amusing adventures of the training dummy have come to an end, bringing a sense of stability and consistency to the Jedi training process.
A Path of Continuous Improvement
Patch 6 for #StarWarsJediSurvivor arrives today (6/20) on PC and console. 🛠️

This patch includes a fix for bounty hunting progression and more. Full details here: https://t.co/TEnzNXHIra pic.twitter.com/HOZLqoMiZN

— EA Star Wars (@EAStarWars) June 20, 2023
Star Wars Jedi: Survivor initially faced criticism for its glitchy release, especially on PC platforms. However, EA has been committed to rectifying these concerns, and players have witnessed a steady stream of updates aimed at enhancing the game.
Despite the need for various fixes, the game has garnered positive reception and achieved commendable sales figures. In fact, digital downloads of Star Wars Jedi: Survivor in the UK surpassed its predecessor, Fallen Order, by over 30% during launch.
With the ongoing support and improvements, players can expect an even more refined and captivating experience in the Star Wars universe.
Unleash the Power of Real-time Monster Taming! Ever imagined controlling your character and summoned creatures in real-time during combat? Explore how "Adore" stands out from classic turn-based games. Discover the evolution of monster taming in our "Adore" review!