The third season of The Witcher has finally landed on Netflix, bringing the conclusion of Henry Cavill's memorable portrayal of Geralt of Rivia, the renowned monster hunter.
As viewers bid adieu to the beloved actor's captivating performance, one fan account has surfaced with a potential last glimpse of him in the iconic Geralt costume. The photo captures Cavill wearing the trademark white wig and Geralt outfit, standing alongside the soldiers from his final scene in episode 8.
A Painful Reminder for Fans
While it remains uncertain whether this photo is indeed Cavill's final portrayal of Geralt, it has undoubtedly struck an emotional chord with many fans. The thought of parting ways with the actor who so masterfully embodied the character stirs feelings of sadness and nostalgia. As fans come to terms with the end of Cavill's Geralt journey, they express their affection and admiration for his performance.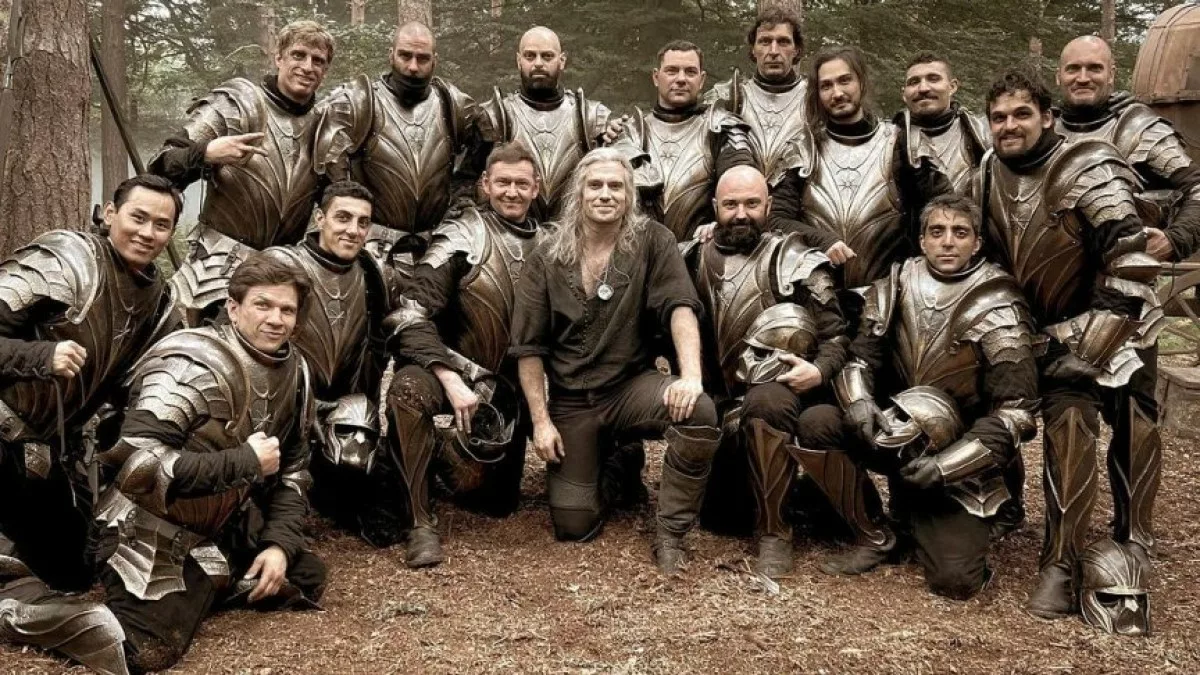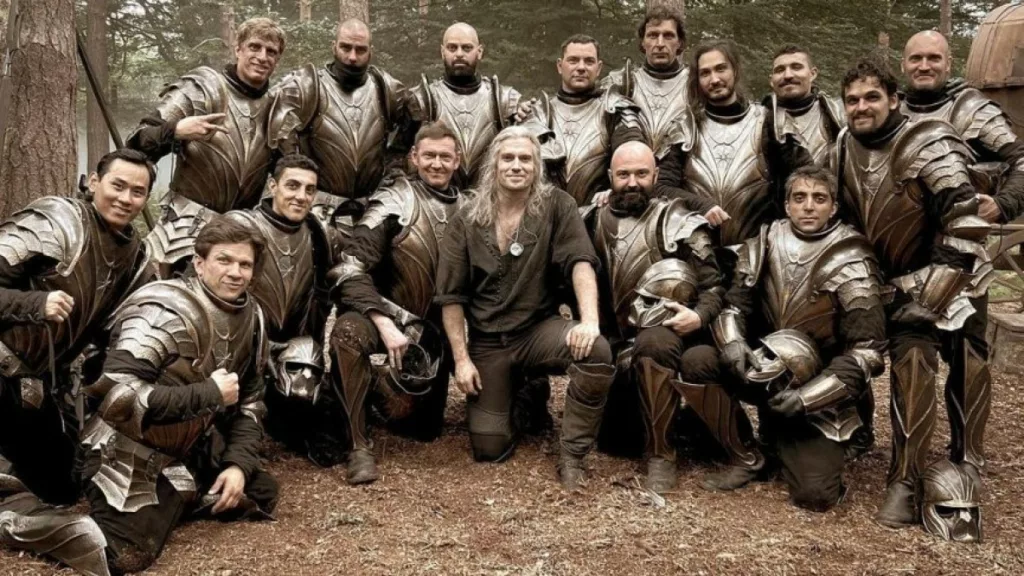 With the upcoming season 4 of The Witcher, the fantasy series will undergo a significant change, as Liam Hemsworth steps into the role of Geralt. While some fans express their loyalty to Cavill, they are also open-minded about what Hemsworth will bring to the iconic character. Reports of Hemsworth's dedicated preparation and impressive appearance as the White Wolf have sparked curiosity and anticipation.
Mixed Reactions to Season 3 Finale
As The Witcher's season 3 finale aired, fans eagerly awaited any mention of Cavill's potential recasting. However, disappointment arose as there was no acknowledgment of the actor's departure. Social media buzzed with reactions, with some expressing surprise and hope for Cavill to have seen the show through its conclusion.
Despite the mixed emotions surrounding Cavill's departure, fans remain intrigued by Hemsworth's interpretation of Geralt. Many acknowledge Cavill's significant impact on the series while cautiously waiting to see how Hemsworth will make the role his own.
This is the last picture of Henry Cavill as Geralt of Rivia.

He was supposed to be the Viggo Mortensen to Aragorn, the Ryan Reynolds to Deadpool, the Christian Bale to Patrick Bateman, but the Witcher Netflix showrunners had different plans.

What a waste. pic.twitter.com/zCyqZ0b4Tm

— Witcher Stuff (@WitcherStuff) July 27, 2023
"He will always be our Witcher," writes one devoted fan, expressing the sentiment shared by many. While saying goodbye to Cavill is bittersweet, viewers are excited to witness the unfolding of a new chapter in The Witcher saga.
The Witcher's third season brings the potential end of Henry Cavill's portrayal as Geralt, leaving fans reminiscing about his remarkable journey in the fantasy realm. As they look ahead to Liam Hemsworth's debut, the anticipation for the future of The Witcher series remains fervent and filled with curiosity.
Time travel meets raw emotion in Jared Moshe's "Aporia". If you're looking for a unique blend of intrigue, emotion, and moral dilemmas, this is the story for you. Explore the depths of this narrative in our detailed "Aporia review".