Fortnite enthusiasts are in for a treat as a new summer event kicks off between July 4th and 18th. During this limited-time extravaganza, players can explore a brand-new location on the battle royale map, filled with delightful surprises. However, it's important to note that this area will disappear once the event concludes.
Escape to Cascade Camp: A Refreshing Oasis
The Fortnite Summer Getaway event invites players to discover Cascade Camp, a picturesque spot adorned with a serene lake and mesmerizing waterfalls. This unique location is specifically designed for the event and offers a refreshing change of scenery for all participants.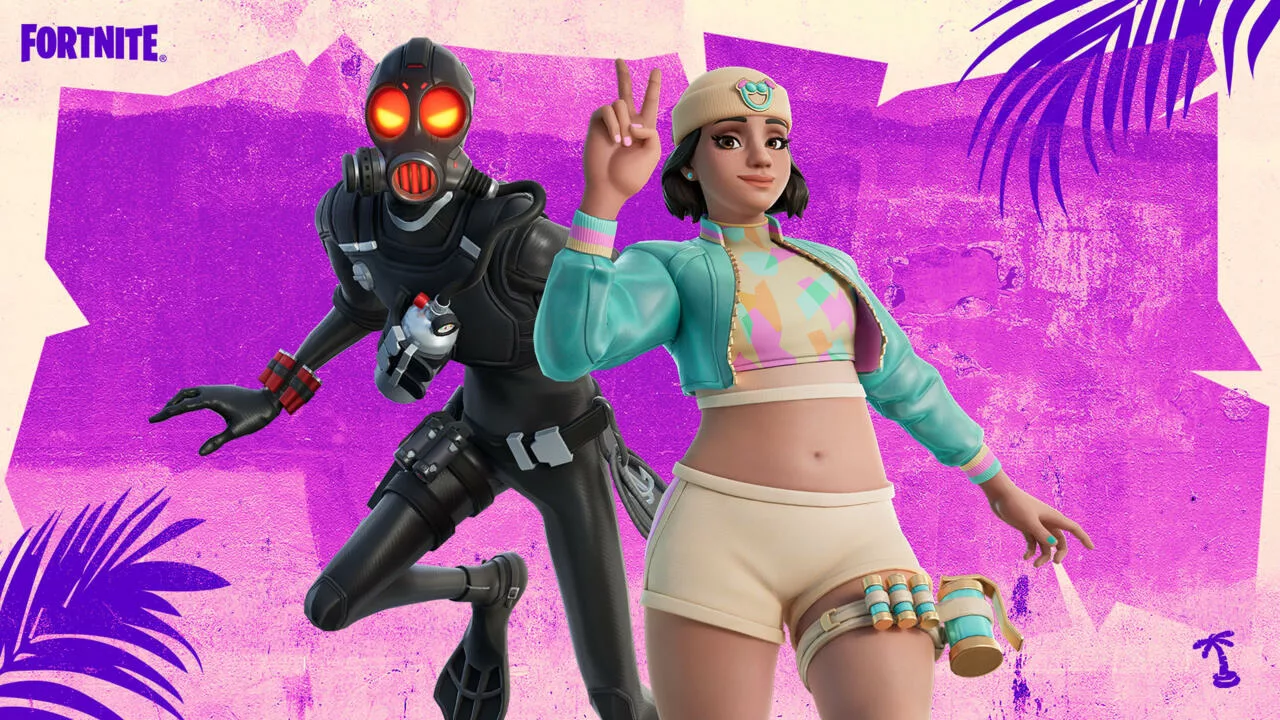 For many Fortnite players, the missions during the Summer Getaway event are the main attraction, offering the opportunity to earn valuable XP and exclusive rewards. Here's an overview of the missions and their accompanying rewards:
Total Satisfaction Missions (July 4-7):
Reward: PE (Experience Points) and Wrapper Bananitos
Lagoon Party Quests (July 8-11):
Reward: PE and Rani Back Bling
Big Time Entry Missions (July 12-16):
Reward: PE and Estela Floral Descent
Special Mission Rewards
Two specific missions during the event also come with unique rewards:
Destroy 10 Rocks (available July 11 at 15:00 CEST):
Reward: Coppery Relic Pickaxe
Climb within 30 seconds of opening a door by charging into it (available July 12 at 15:00 CEST):
Reward: Starry Summer Wrapper
Unlock Additional Rewards
By completing a certain number of Summer Getaway missions from any of the three batches, players can unlock additional rewards:
Complete 14 missions: Palmeralas backpacking accessory
Complete 18 missions: Lula the dragonfly hang glider
Complete 24 missions: Coconut Cocktail emote and Waterfall Escape loading screen
More Battle Experiences and Themed Skins
The Discover section of Fortnite also offers a selection of creator islands, providing intense battle experiences for players seeking a challenge during the Summer Getaway event. Additionally, the item shop features two new summer-themed skins, Opalina and Chaos Explorer, and as part of the Fortnite Chapter 4 Season 3 Pass, players can obtain the Meowscules Paradise outfit.
All the exciting content mentioned above is available for free. However, for those looking to enhance their experience, the item shop offers various optional cosmetic items for purchase using V-Bucks.
Don't miss out on the Fortnite Summer Getaway event—it's time to dive into the refreshing world of Cascade Camp, complete missions, and unlock exclusive rewards before this limited-time event concludes on July 18th.