Dive into a realm where size doesn't equate to substance. Welcome to "Miniature Marvels: 10 Open-World Games with Incredible Compact Maps." In this illuminating exploration, we're stepping off the beaten path of expansive gaming worlds to spotlight ten compact yet magnificently detailed open-world games.
These digital gems offer fully immersive experiences, proving that a world's appeal isn't defined by its size but rather its depth, narrative, and intricate design. Come join us as we unravel these tiny universes, showcasing the grand adventures that await within their modest boundaries. Buckle up, fellow gamers, for a journey that may redefine your perspective on what it means to be 'open-world.'
A Short Hike – A Solitary Masterpiece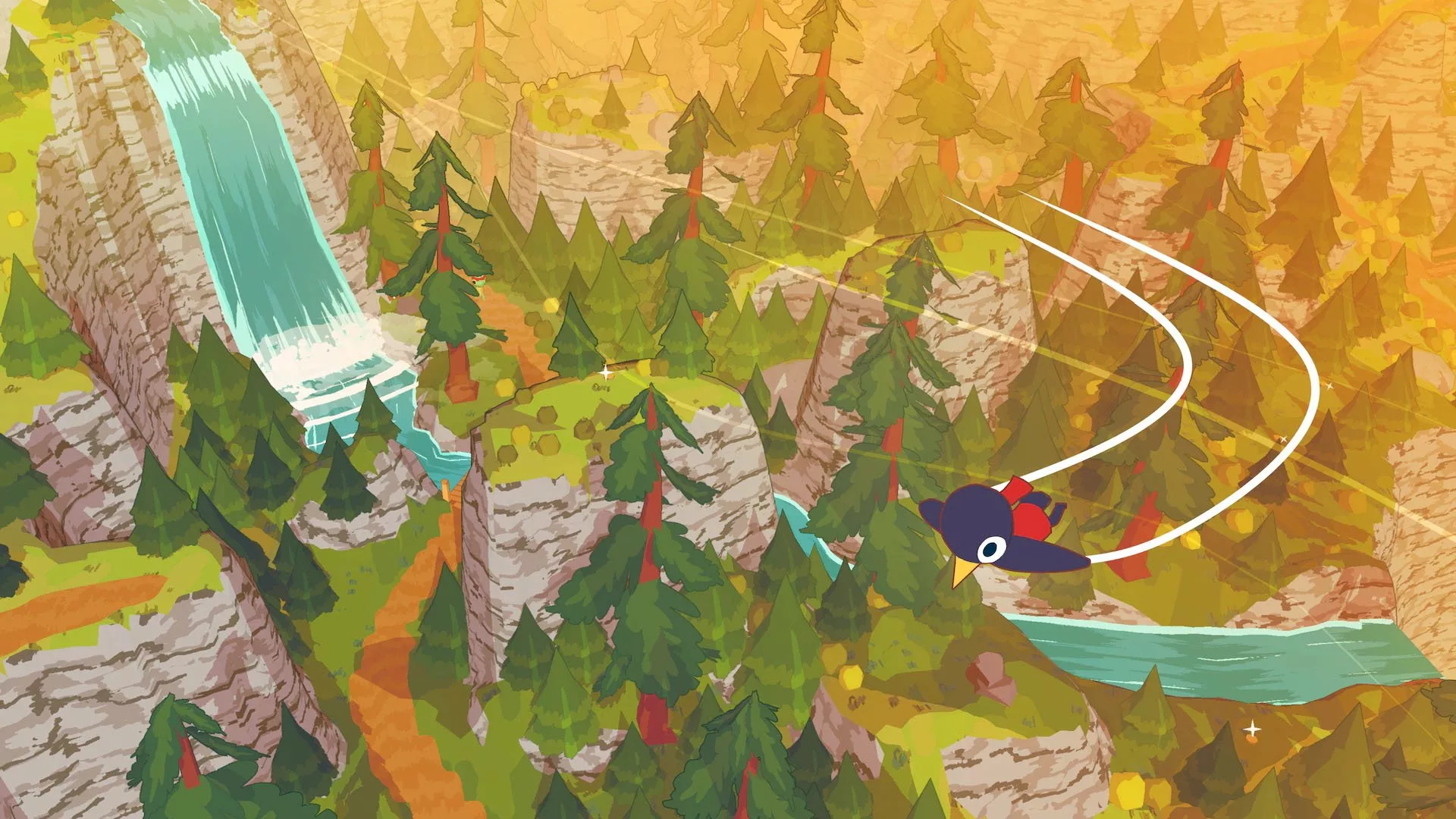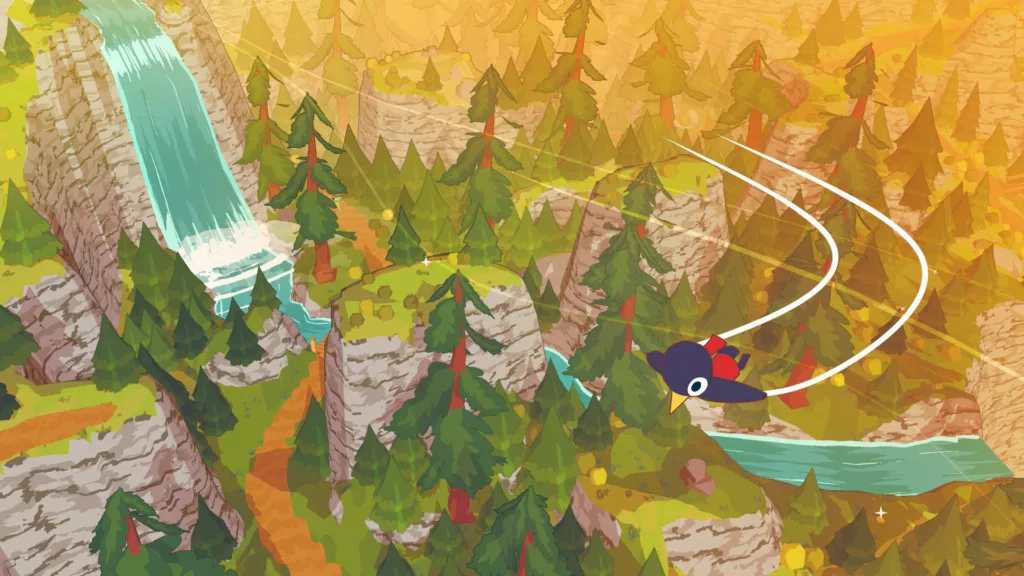 Consider a world, painted with an abundance of imagination and talent, that typically can only be born from a team of skilled individuals within a top-tier game development studio. In stark contrast to this norm, we present to you a world created solely by a single designer's creative vision. Indeed, the game we're discussing is "A Short Hike", a unique open-world experience crafted singlehandedly by Adam Robinson-Yu. Naturally, the scope of the game might appear smaller due to the limited manpower, but what it may lack in size, it astoundingly compensates with its ingenious design.
Robinson-Yu, akin to several passionate game creators, firmly adheres to the principle of prioritizing quality over quantity. This philosophy shines brightly in the game's duration and the compact yet richly detailed map. The game plot is charmingly straightforward: you step into the shoes (or rather, feathers) of a bird character in dire need of phone signal, a quest that can only be accomplished at the mountain's summit.
Along the journey, the game world invites you to uncover its myriad secrets through exploration, item collection, engaging with the varied fauna, indulging in a spot of fishing, and embarking on captivating side quests. The experience has been likened to a condensed version of "Breath of the Wild", boasting an ambience that can only be accurately described as impeccably pristine. In essence, during challenging times, find solace in this miniature world, and enjoy a relaxing game of beach volleyball with your avian companions.
Sleeping Dogs – An Authentic Recreation of Hong Kong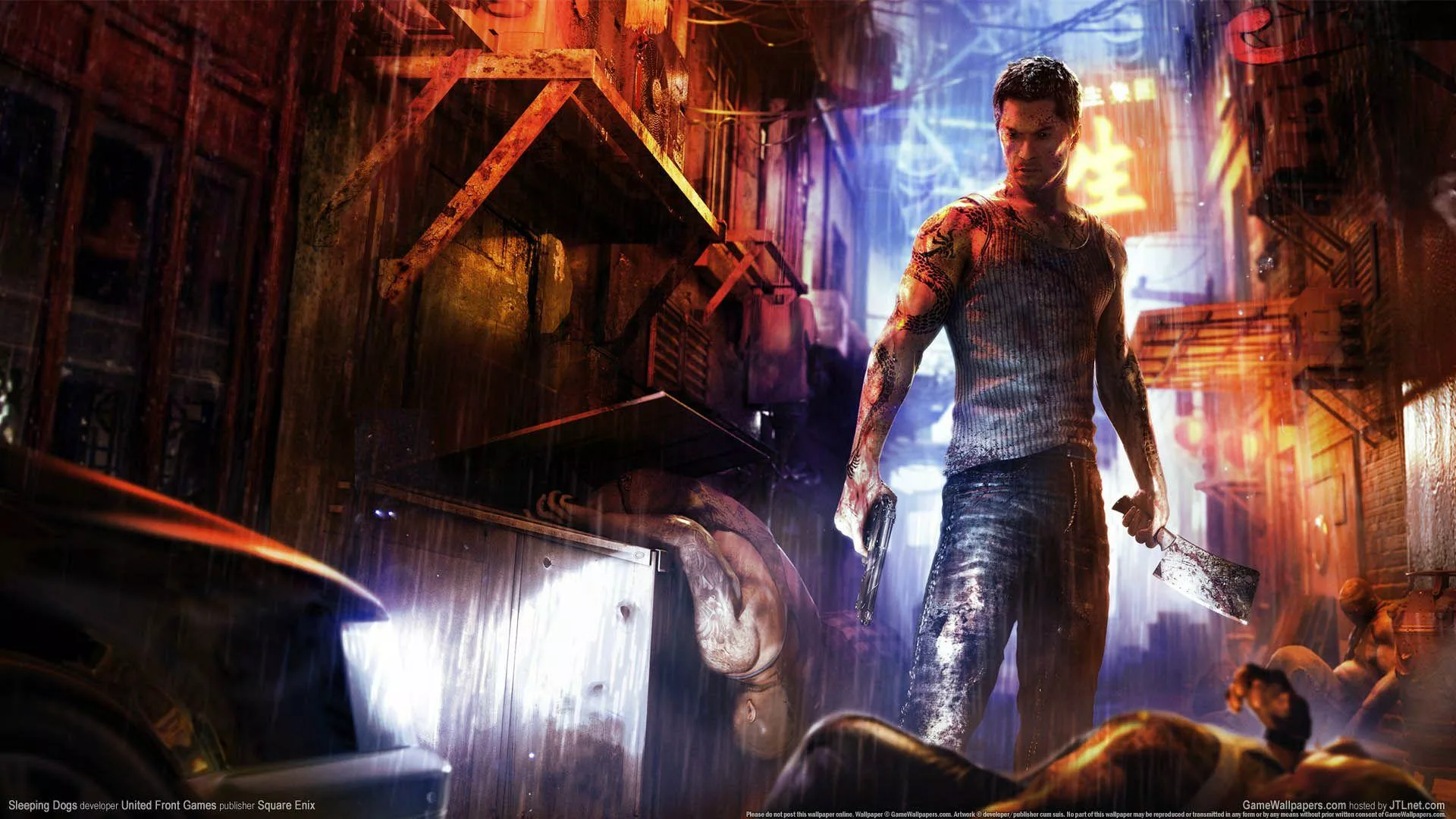 The world of "Sleeping Dogs" may not boast the largest map in the gaming universe, but its compact size, akin to the likes of "Grand Theft Auto Vice City", presents an expansive feel solely because of the game's exceptional quality. We find ourselves incessantly discussing "Sleeping Dogs" for its compelling relevance to the gaming world.
This game's representation of Hong Kong has been universally acclaimed for its high fidelity to the bustling Asian metropolis. Despite the game world's relatively small expanse of under two square miles, the developers have succeeded in infusing a staggering level of detail within its confines. The four districts are packed to the brim with enticing engagement opportunities, creating a world that is both thoroughly enjoyable to traverse and filled with intricate details. Paired with an enthralling storyline, this detailed world-building fosters an immersive city environment that captivates and engages players.
The developers dedicated an immense amount of effort to authentically depict Hong Kong, a feature widely recognized and lauded by critics for maintaining the city's soul and charm. Each street pulses with life, the city feels lived-in, and the world sets the perfect stage for the protagonist, Shen's unfolding saga.
Middle-Earth: Shadow Of Mordor – The Dream of Tolkien's Universe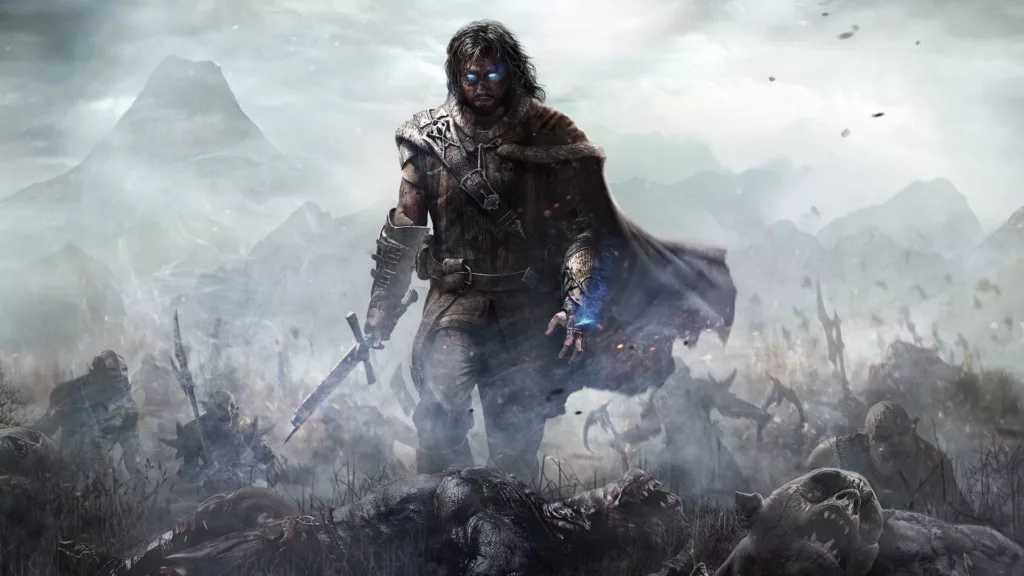 As the popularity of the open-world genre soared, J. R. R. Tolkien's Middle-Earth emerged as a highly coveted destination among the gaming community's exploration wish list. In 2014, Monolith Productions and Warner Bros. Interactive Entertainment brought this wish to life by creating an open-world game deeply influenced by the "Assassin's Creed" series and set in the enchanting fantasy universe of "The Lord of the Rings".
While "Middle-Earth: Shadow Of Mordor" possesses one of the largest maps among the games discussed here, it remains relatively modest when compared to the expansive game worlds that currently dominate the industry. Interestingly, upon the game's release, there was a notable lack of complaints regarding the map's size, possibly due to the game's impressive ability to pack a wealth of excellently designed content within its somewhat compact expanse.
Bully – Grand Theft Auto's Younger Cousin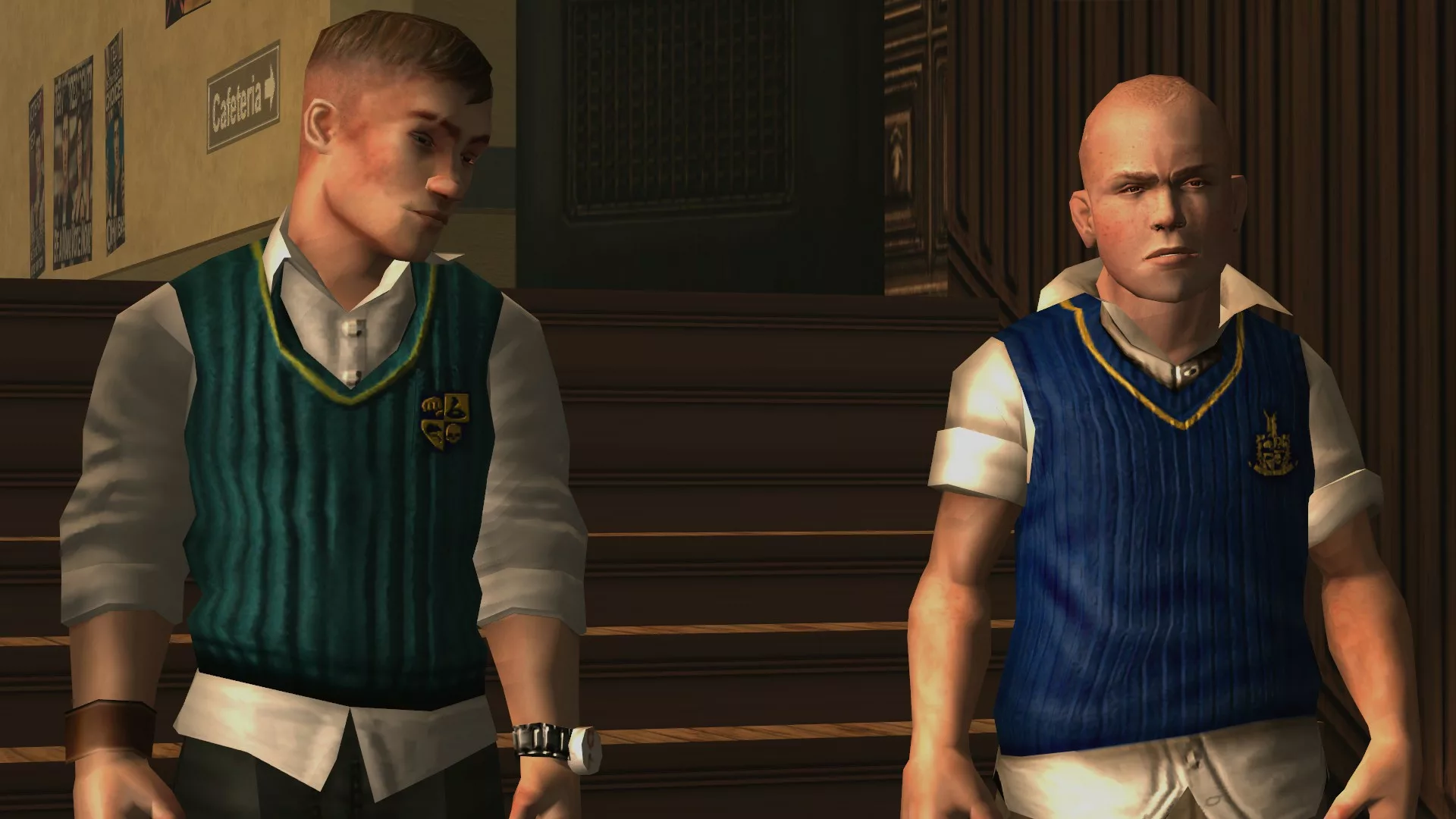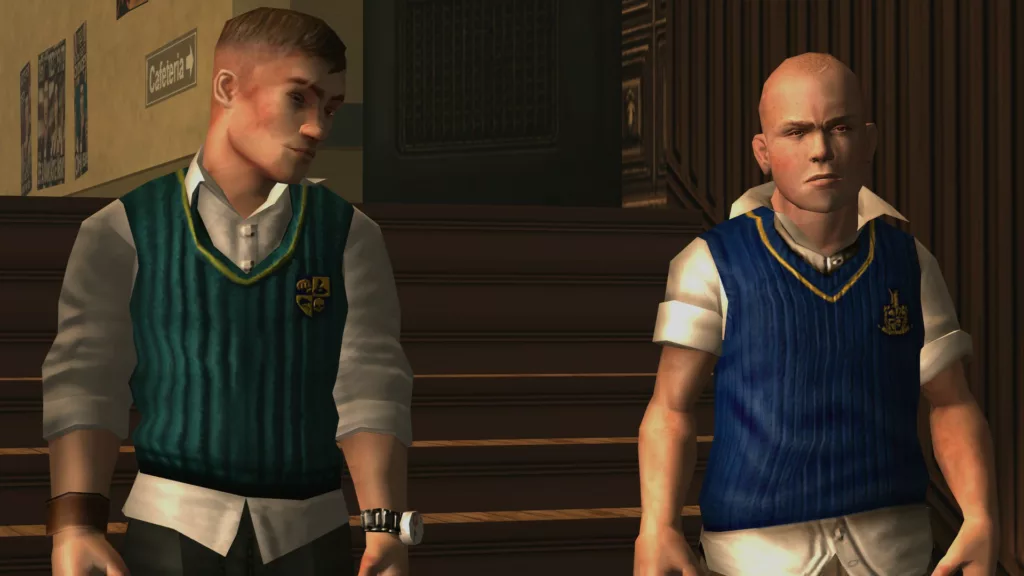 Imagine a world that mirrors the adventurous spirit of Grand Theft Auto, but tailored for a younger audience – welcome to Rockstar's "Bully". Launched in 2006, the game was instantly embraced by players and critics alike, and even today, it stands as one of Rockstar's most memorable creations despite its rough-and-tumble charm.
"Bully" offers a school setting along with a small town, both ingeniously compact yet packed full of life. Every nook and cranny of this condensed world teems with some of Rockstar's quirkiest characters, each ready to drag you into some of the most uniquely outlandish side quests you could imagine. Although compact, this vibrant microcosm bristles with activity and energy, providing an entertaining escapade around every corner.
Shadow of the Colossus – A Short Yet Unforgettable Journey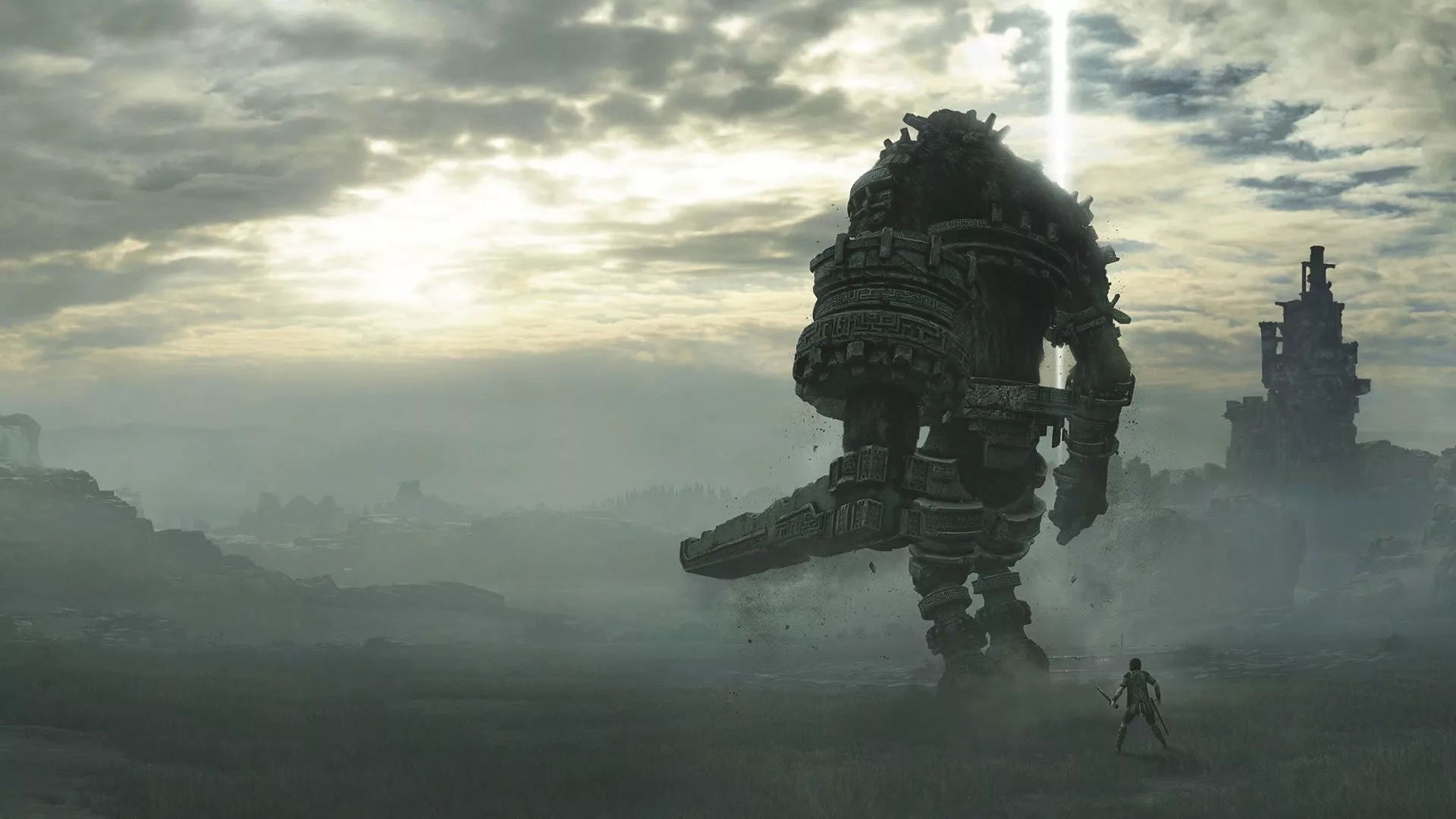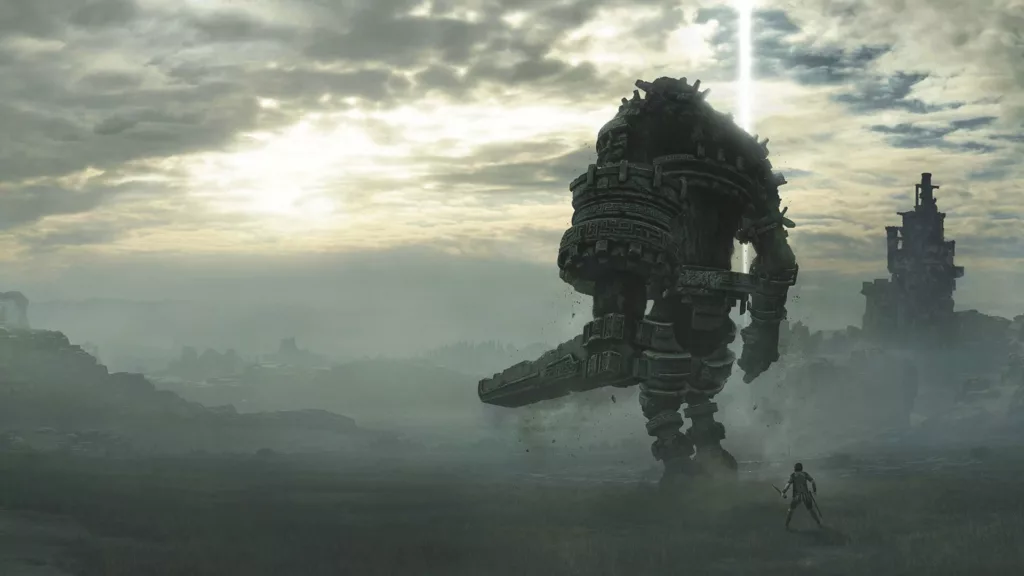 Shadow of the Colossus, a remake of the 2005 original, is an exceptional open-world game that delivers a short, thrilling experience. Upon its release, the game received widespread acclaim, including an impressive 9.7 rating from us, thanks to its enhanced controls, performance, and stunning graphics.
Shadow of the Colossus provides a compact yet richly detailed open world. The main story can be completed in just over seven hours, making it perfect for players seeking a manageable yet immersive adventure. However, if you're up for a more exhaustive exploration, achieving 100% completion will take you around twenty-six hours, offering plenty of additional content to enjoy within its beautifully crafted world.
The Simpsons: Hit & Run – The Original Kid-friendly GTA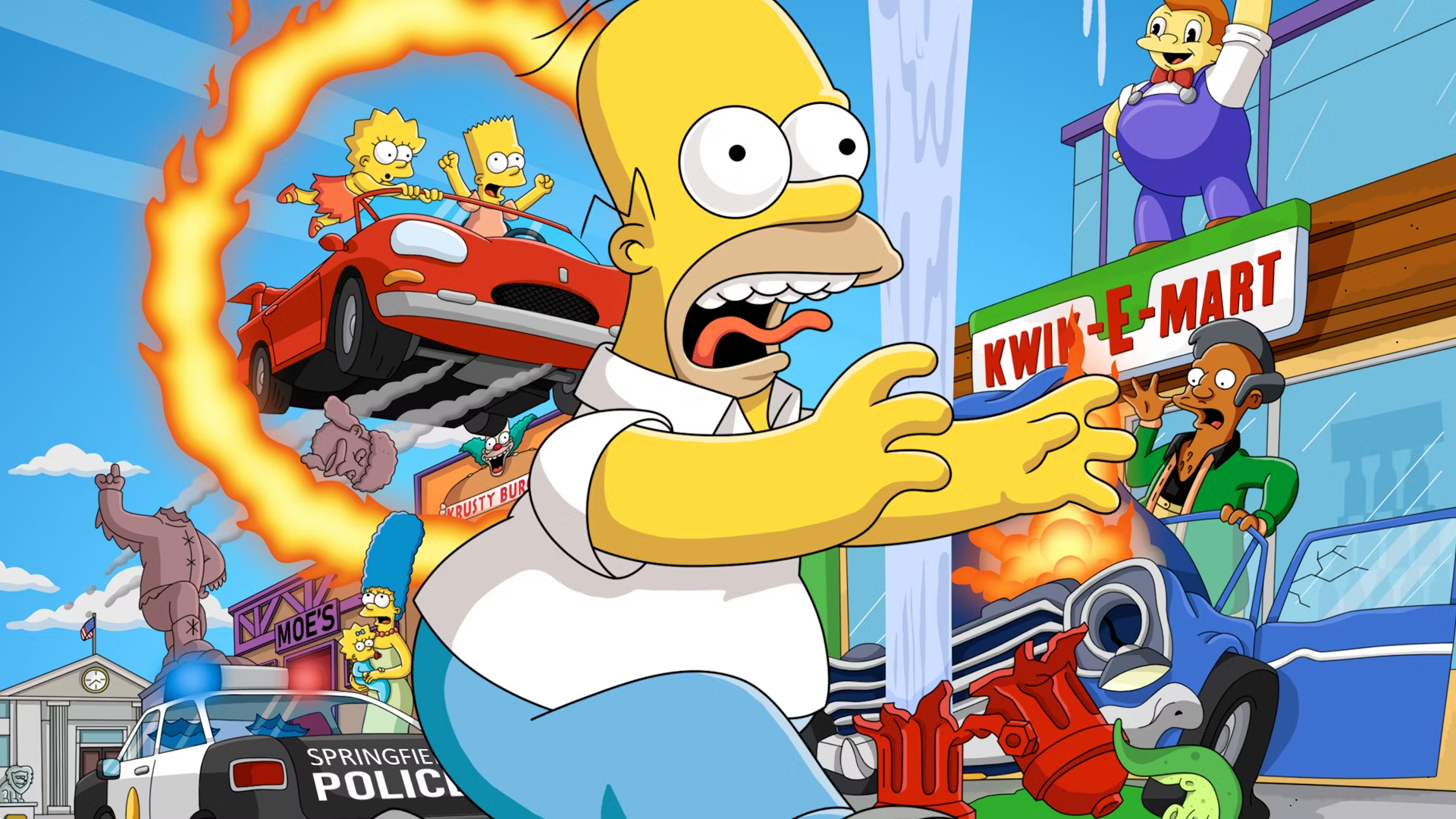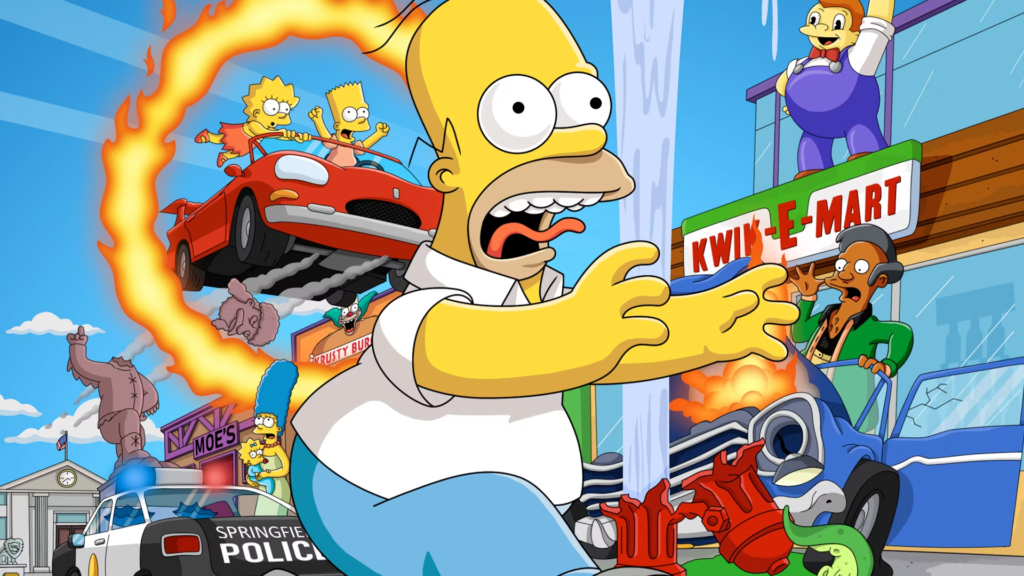 Think back to 2003, when "The Simpsons: Hit & Run" brought the essence of Rockstar's Grand Theft Auto series into the beloved, animated world of Springfield. Developed by Radical Entertainment, the game placed a heavy emphasis on the driving dynamics of GTA, with the majority of the missions revolving around exhilarating vehicular escapades.
While the missions may not have boasted extensive variety, navigating the lively streets of Springfield proved to be an absolute delight, earning this game its rightful spot on our list. For more than a decade, fans have eagerly yearned for a remastered or rebooted version of the game. Unfortunately, despite the persistent clamor, there's no sign of Springfield making a comeback yet.
Deus Ex: Mankind Divided – A Lesson in Quality Over Quantity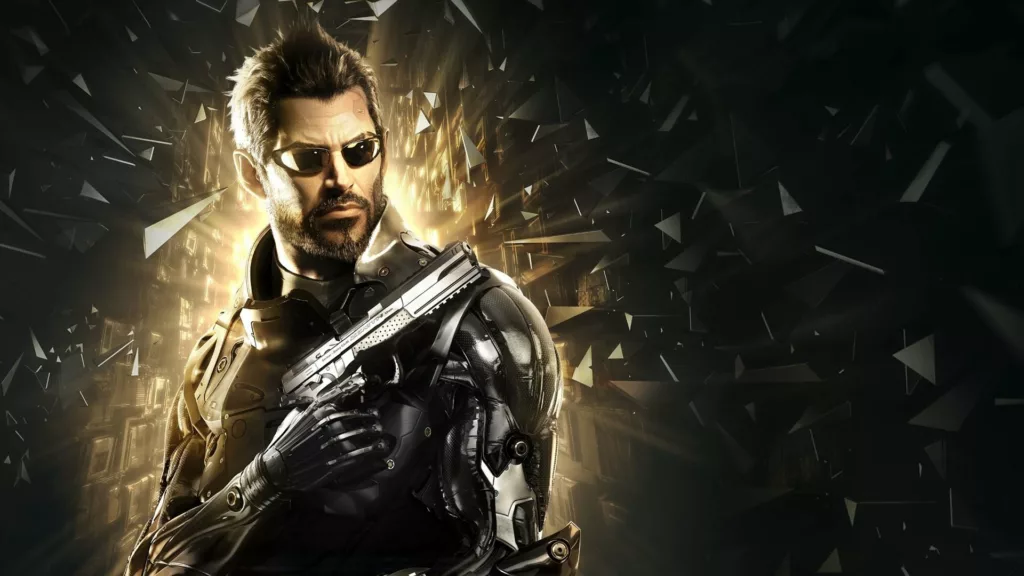 On the topic of compact game worlds, "Deus Ex: Mankind Divided" certainly warrants a mention. Some players bemoaned the game's relatively short playtime of 20 to 30 hours, while others appreciated its brevity, celebrating its potent, undiluted experience that didn't overstay its welcome. Similarly, the game's map of Prague exemplifies a conscious decision to prioritize substance over sheer size.
Although "Mankind Divided" doesn't present a continuous open world, but rather a collection of smaller map areas, each exudes an unparalleled depth of detail and activity. This careful attention to detail gives rise to immersive environments replete with intriguing side quests waiting to be discovered. Each locale is brimming with personality, offering an engrossing sense of place that feels utterly immersive.
"Mankind Divided" is an embodiment of exceptional game world design that begs for exploration, drawing you in with its riveting narrative and engaging environment. The creators at Eidos Montreal intentionally designed the hub world of Prague to be small, aiming to surround players with compelling content, eliminating the need for repetitious, uninspiring structures often used to create the illusion of size. This design ethos results in a world rich in environmental storytelling and bursting with lore, inviting players to soak up every delicious detail. The game's world is not merely a setting, but an experience to be savored, lived, and thoroughly enjoyed.
Retro City Rampage DX – A Nostalgic Jaunt Through the Pixelated City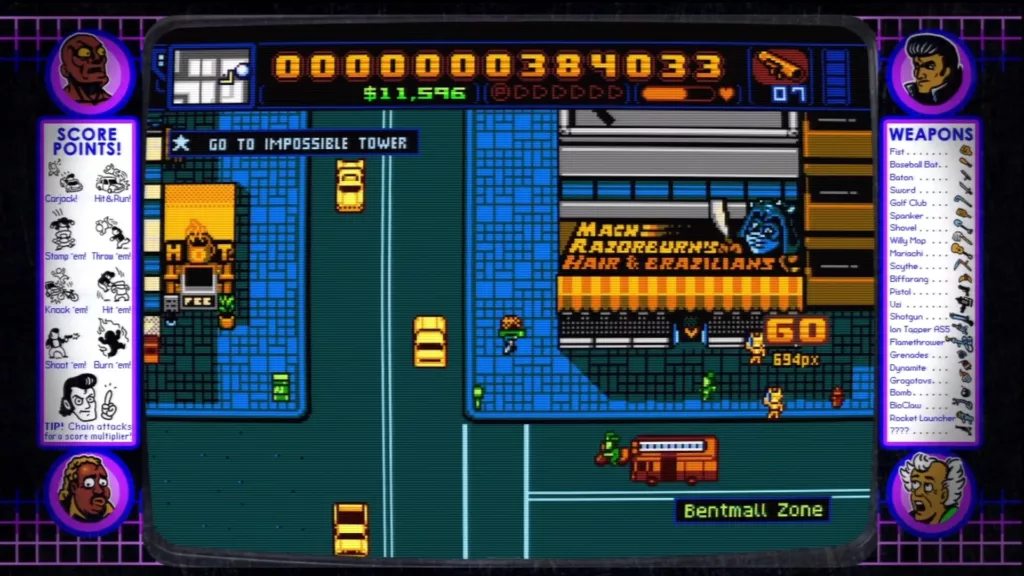 Immerse yourself in the vintage allure of pixel-art in "Retro City Rampage DX". Paying homage to iconic games like the Grand Theft Auto series, this 8-BIT visual feast delivers an action-packed world overflowing with captivating content. The game unfurls a robust Story Mode along with over 60 mission-packed quests and over 40 arcade challenges, guaranteeing an experience that'll keep you entertained for hours.
Despite its bustling atmosphere, Retro City Rampage DX won't monopolize your gaming schedule. The main storyline can be comfortably completed within a span of roughly five and a half hours, while the total conquest of the game, clocking in at a hundred percent completion, takes around eighteen and a half hours. It's a fulfilling ride that efficiently uses your time while leaving you yearning for more.
Grand Theft Auto III – Pioneering the Open-World Genre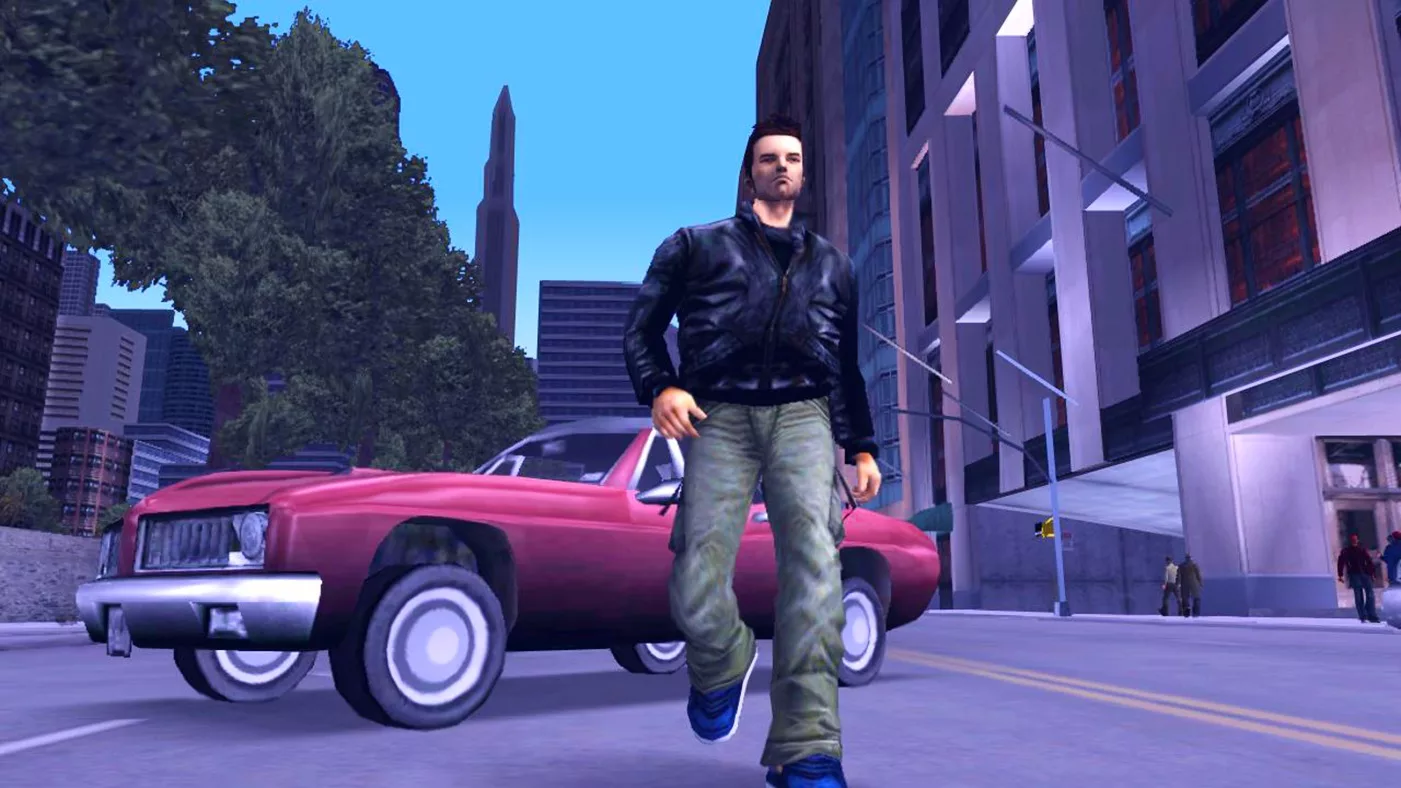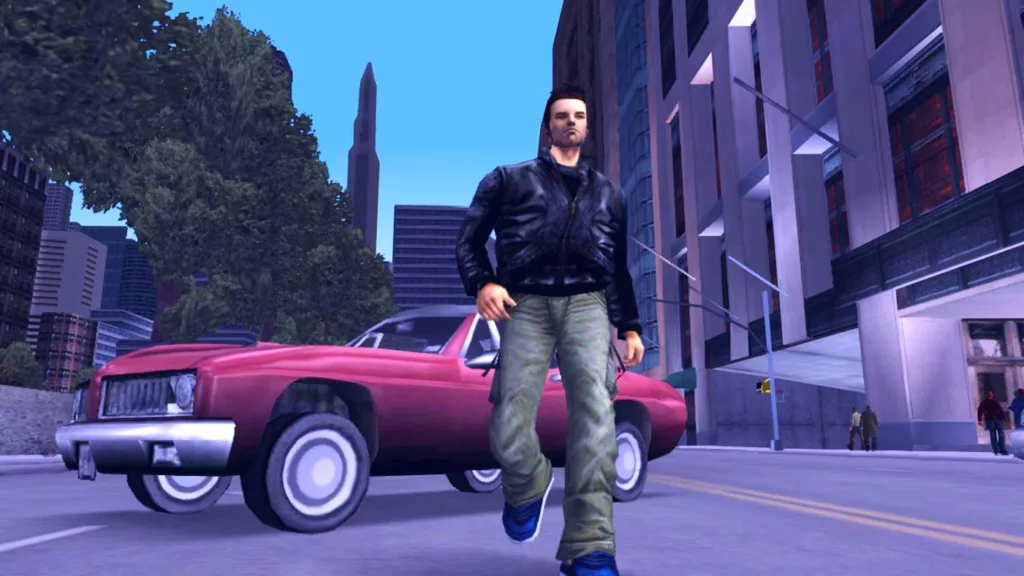 The Grand Theft Auto series by Rockstar Games stands as a titan within the open-world genre. The question was never if a GTA game would make this list, but rather which one would be honored with a spot. With the recent Grand Theft Auto V being hailed by many as one of the best examples of open-world design, it's easy to overlook the pivotal role played by its predecessor, Grand Theft Auto III.
Back at the time of its release, the game's sprawling map represented an unprecedented achievement in game design. Even today, despite its comparatively aged visuals, Grand Theft Auto III remains a delight to play, reinforcing the timeless appeal of the series.
Batman: Arkham City – The Dark Knight's Compact Playground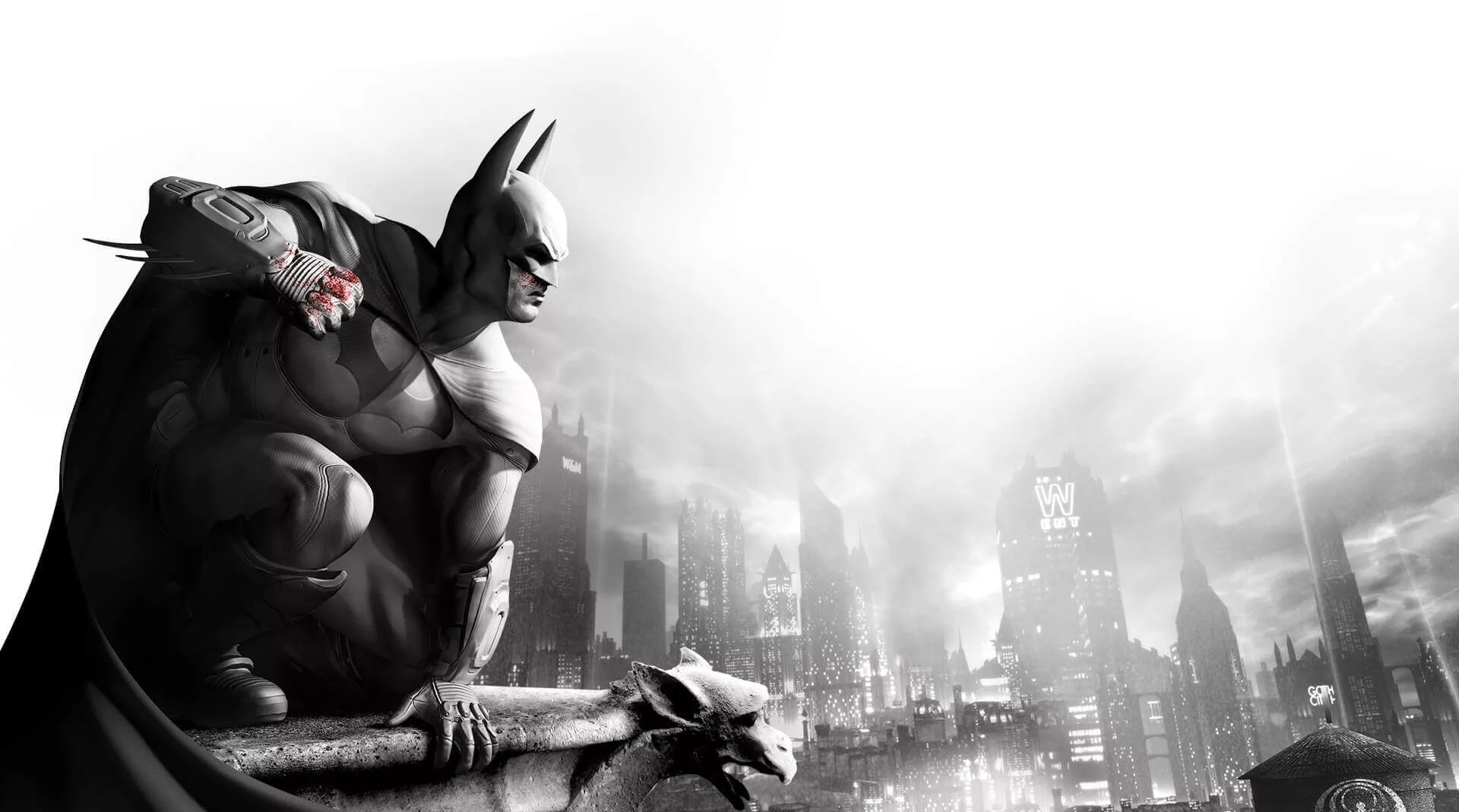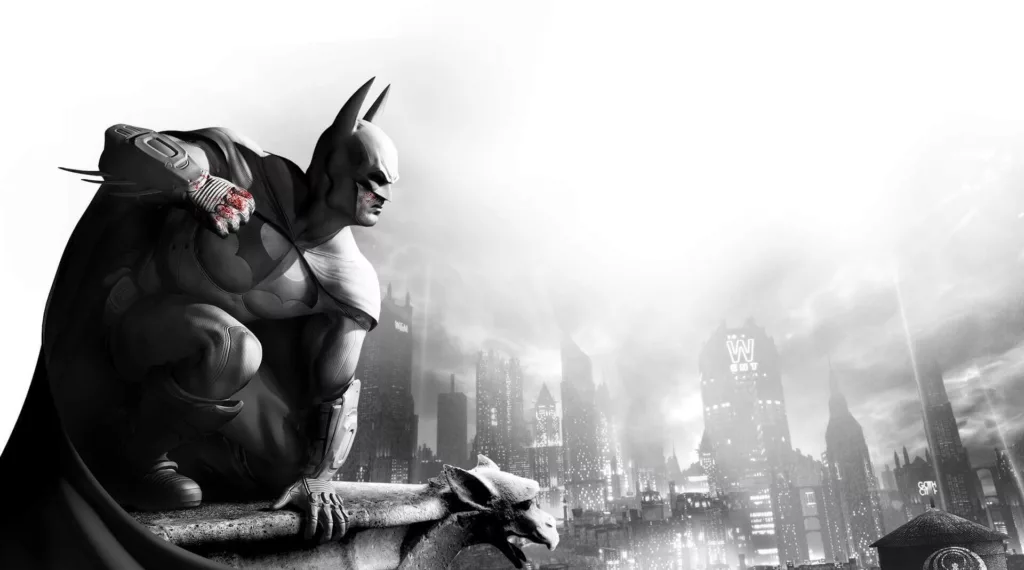 In "Batman: Arkham City", you're entrusted with the task of being the coolest, baddest protector of an entire metropolis, and to excel, you need an intimate understanding of the cityscape. Batman does just that in this game's modestly-sized open world, which portrays Arkham City as a mammoth prison, walled off from the rest of Gotham.
With the agility of Batman to maneuver swiftly around the city, the world might seem too small. However, the game counterbalances this by presenting a plethora of reasons to pause your glide and immerse yourself in its world. Whether it's collecting Riddler trophies or dispatching justice to miscreants, the city invites exploration with its meticulously designed features and an array of activities.
While the map is more expansive than its predecessor, "Arkham Asylum", Arkham City retains the former's sense of a densely packed, gratifying world ripe for exploration. It's a testament to the developer Rocksteady's skill to create an open world that truly lets you embody the world's greatest detective and feels as rewarding as it is conquerable.
The Legend Of Zelda – The Original Pioneer of Open World Design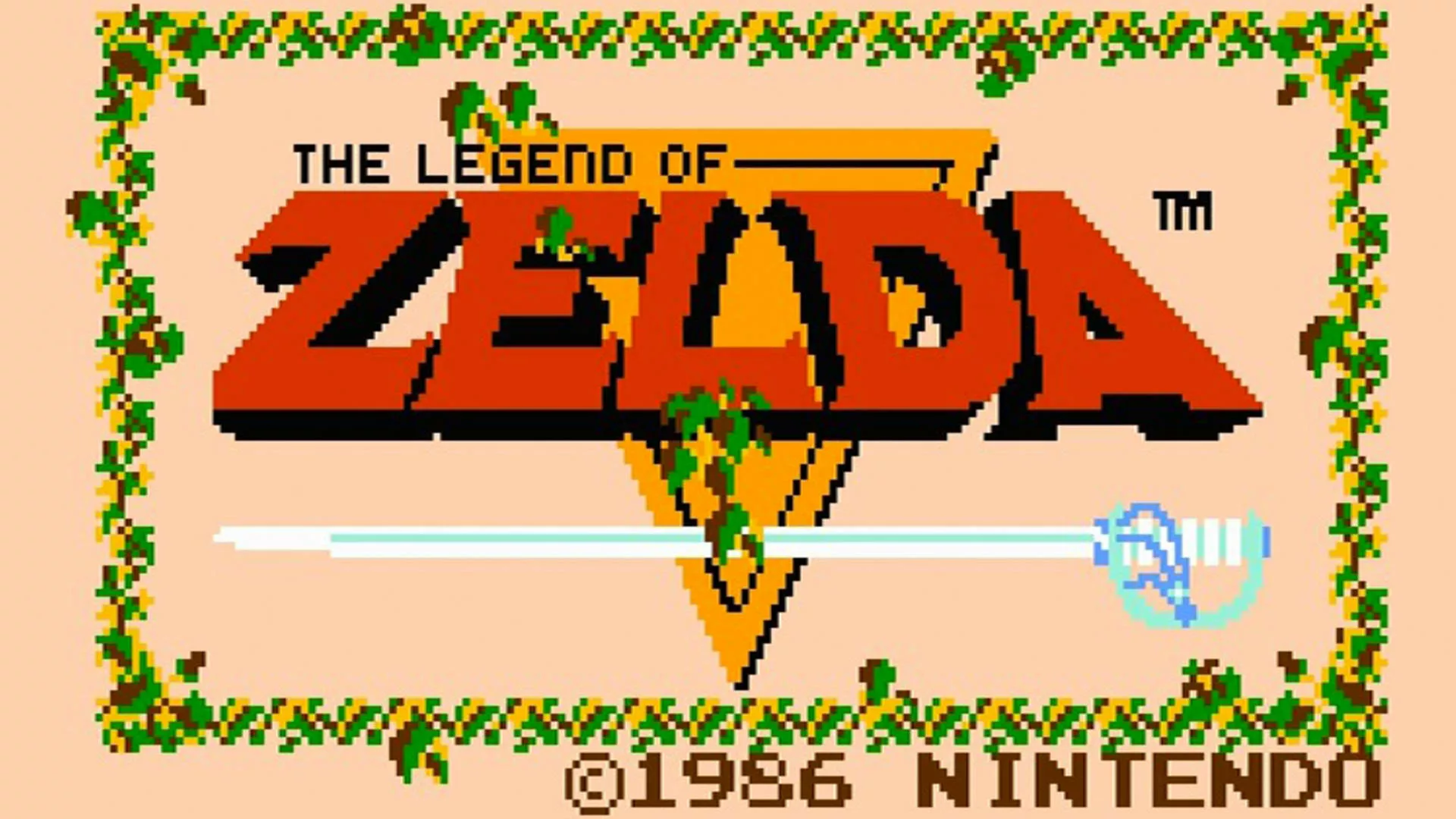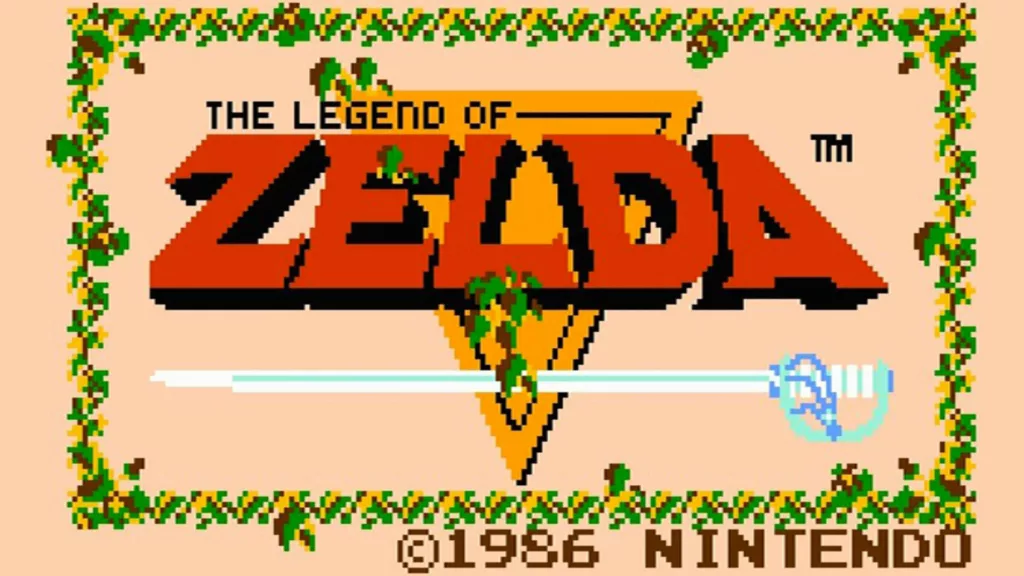 It's hardly news to mention that the original Legend of Zelda, released in 1986, featured an incredibly compact yet compelling open world map. Nevertheless, it's a point that bears repeating, given the game's pioneering role in shaping the open-world genre.
Though its visual appeal might seem quaint by today's standards, the game was lauded at the time for its vibrant graphics. Beyond that, it offered a world teeming with mystery and adventure. With secrets tucked away in every corner, monstrous creatures to battle, and treasures to uncover, the game established the template for Link's epic journey. It relied entirely on the innate curiosity of the player to explore and progress, thus making its world design an integral part of its success.
Today, The Legend of Zelda might seem like a modest proposal compared to sprawling modern game maps, but it was a true game-changer that paved the way for richer, more immersive gaming experiences within a succinct open world map.
The Witness – A World of Puzzles to Explore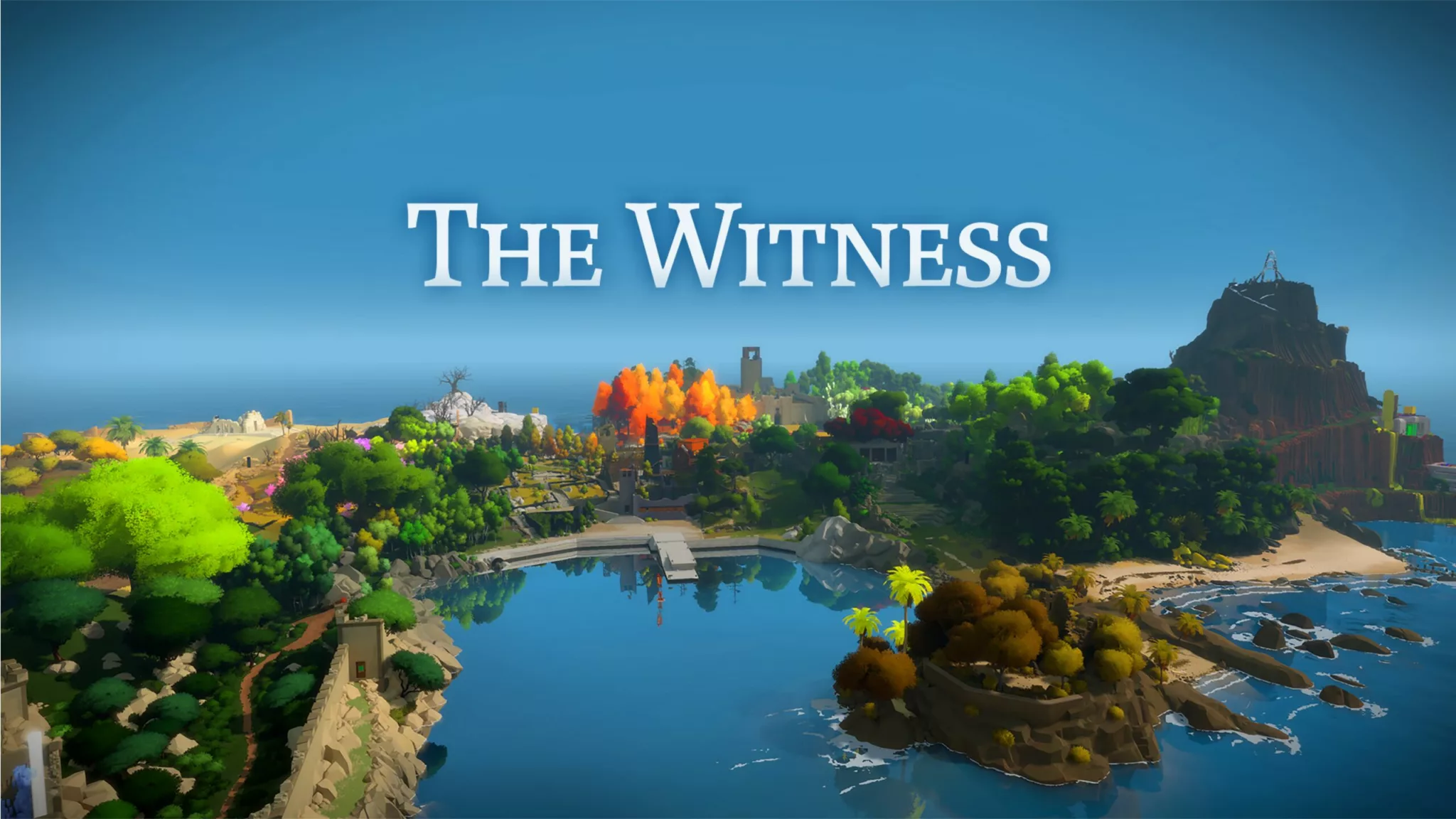 Following the "show, don't tell" philosophy of open-world gameplay championed by The Legend of Zelda, Jonathan Blow's The Witness welcomes players to an island of mystery and puzzles. The game's aesthetic design draws inspiration from Cyan's Myst, setting the stage for a series of progressively challenging puzzles.
While Myst is celebrated for its diverse puzzle range, The Witness adopts a more focused approach, sticking solely to line-puzzles. Despite the seemingly singular puzzle type, the game never becomes monotonous, thanks to the variety in puzzle environments and challenges in different areas.
Assassin's Creed: Syndicate – A Small but Beautifully Rendered Victorian London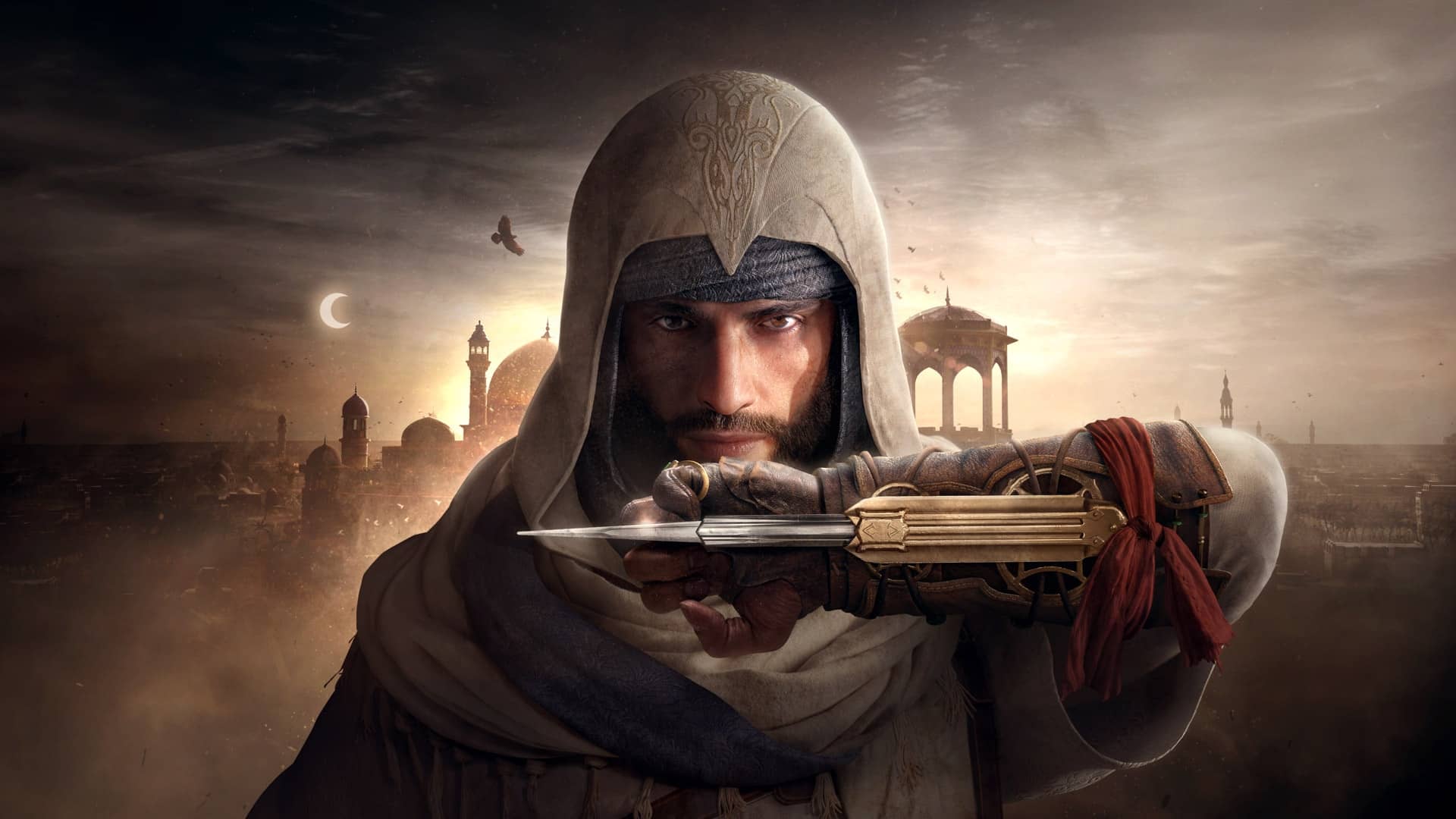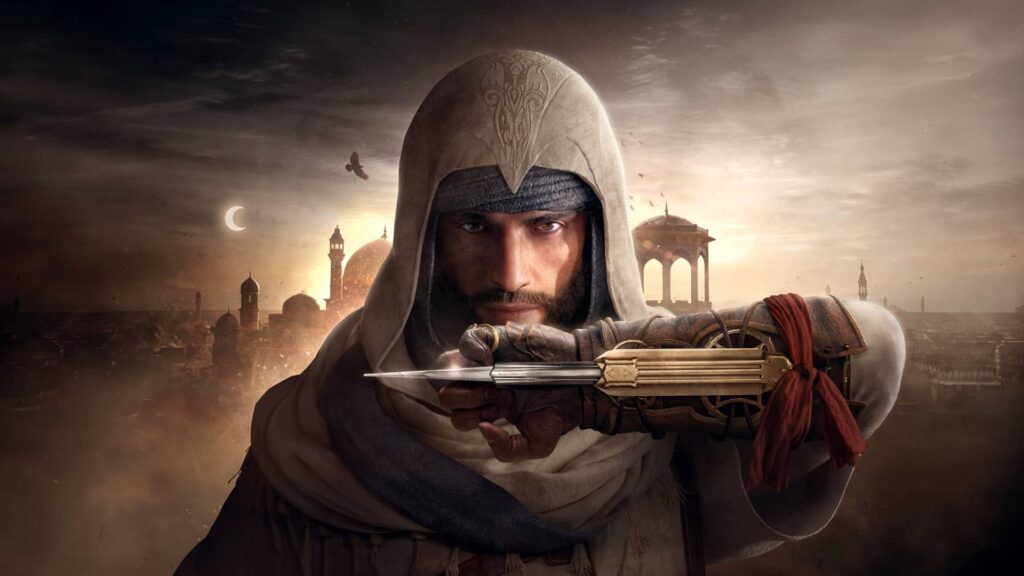 On first glance, Assassin's Creed: Syndicate's 1.4 square mile map might not appear remarkably compact. However, considering it's a scaled-down version of London and compared to the massive maps of its successors, AC Origins and AC Odyssey, Syndicate's map is significantly smaller.
Yet, the game's recreation of Victorian London is incredibly engaging. The joy of exploring the beautifully designed city, replete with historical characters like Karl Marx and common folk engaged in daily activities such as playing cricket, is immeasurable. Whether you're strolling on foot or in a carriage, Syndicate delivers a captivating experience, with an impeccable attention to detail that helps capture the atmosphere of London during the Second Industrial Revolution. For those who appreciate a manageable map size in the Assassin's Creed series, Syndicate is a must-play.
Mafia II – A Rich Snapshot of the Past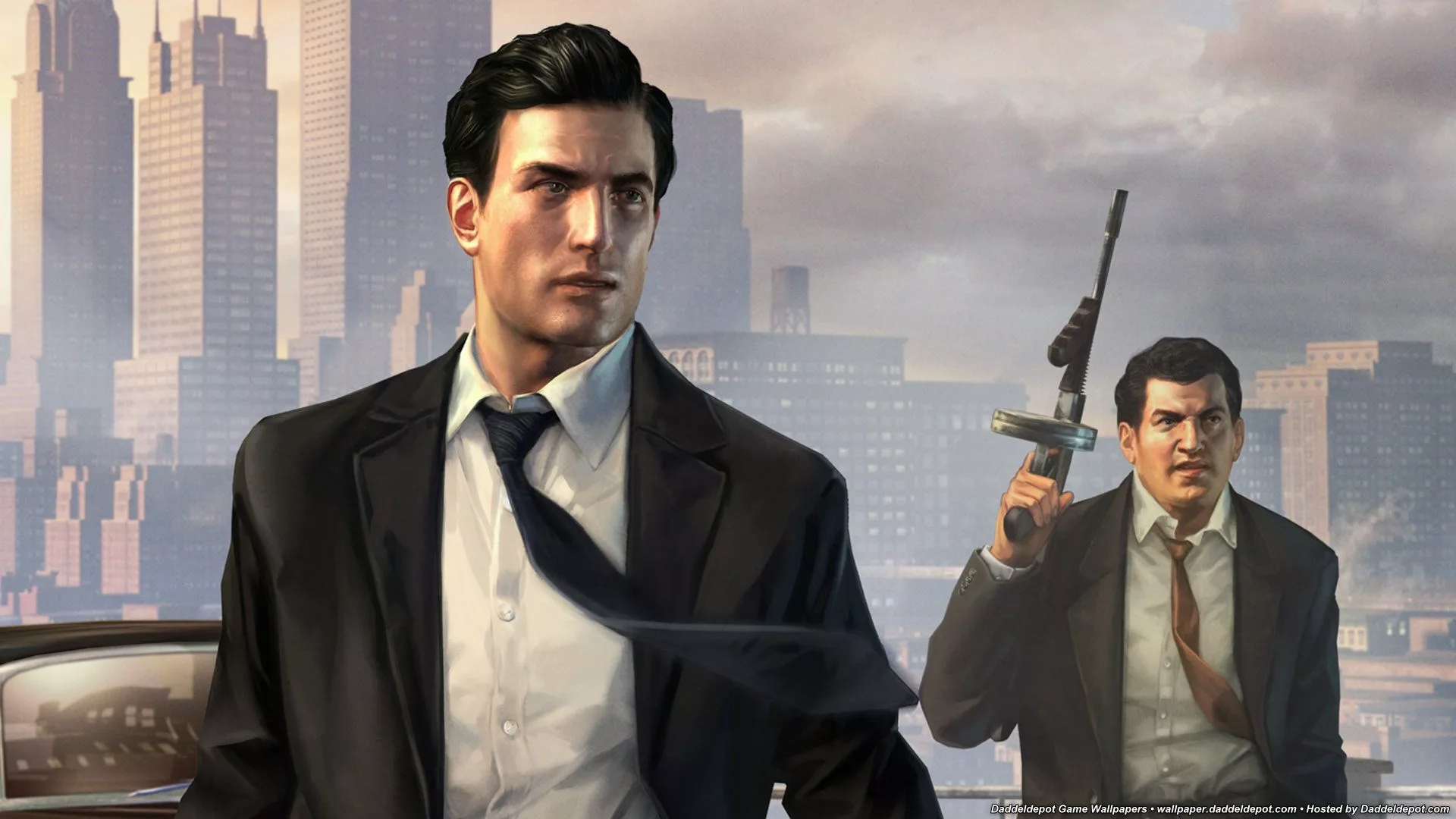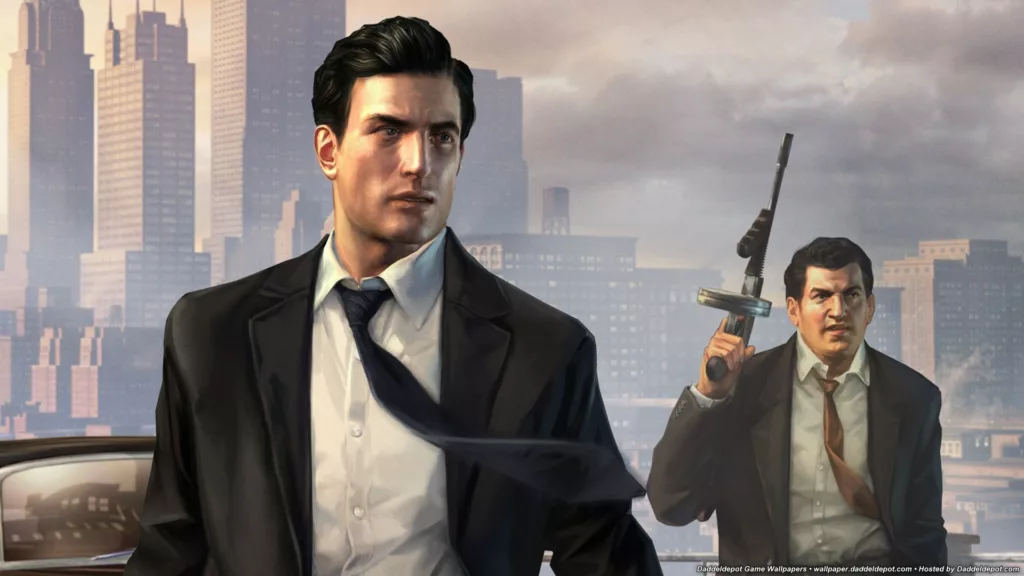 It's often said that the true power of a game doesn't just lie in its newness, but in its ability to fully immerse players in its world. Mafia II, released by 2K in 2010, is a shining example of this. The game offers a beautifully crafted world that faithfully recreates America in the 1940s and 50s, though the map might not be teeming with side quests.
The charm of Mafia II lies in its highly detailed world that encourages you to soak up the sights and sounds of the city. This visual and auditory tapestry plays a vital role in building a world that feels incredibly real, enriching your connection with the narrative and the diverse inhabitants of Empire Bay. The lifelike environments in Mafia II, combined with era-specific vehicles and interiors filled with period-appropriate posters and trinkets, create a vivid sense of place. Given Mafia II's stellar writing, the carefully curated and relatively compact map serves as the perfect backdrop for its compelling story.
The Yakuza Series – Where Size Doesn't Matter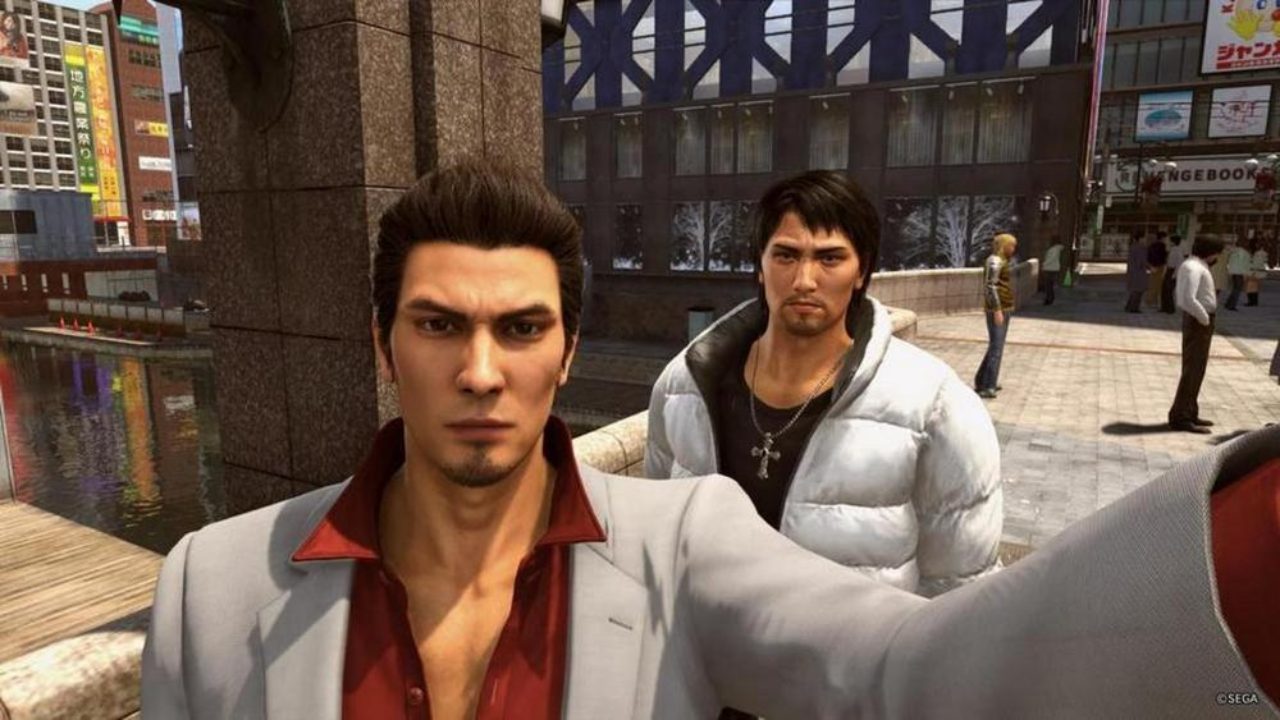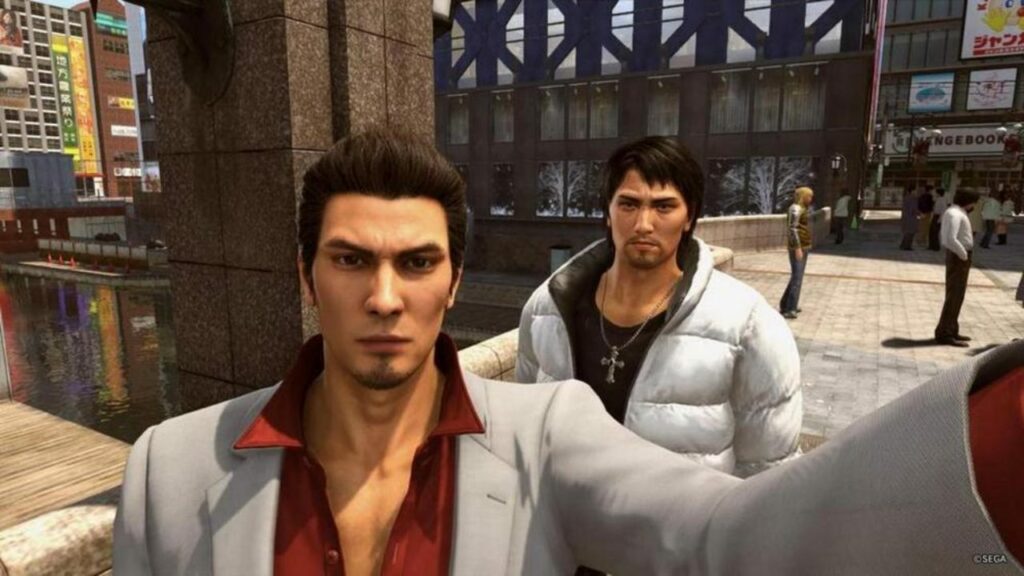 With the arrival of the Yakuza series on Game Pass, Sega's iconic franchise finally got widespread recognition as a champion of compact open-world gaming. Despite the game's relatively small map, Sega compensates by ensuring that the world feels vibrant and interactive.
In the Yakuza series, players are not confined to the main narrative of organized crime. They can explore a wide variety of activities, from playing darts and singing karaoke to bowling and participating in pocket circuit races. The game also intersperses its serious tone with a plethora of whimsical side quests, ensuring that the Yakuza series never takes itself too seriously.