K-dramas have captivated global audiences with their gripping narratives, stunning visuals, and remarkable acting. Among the diverse genres explored in K-dramas, the crime thriller category, particularly serial killer storylines, has emerged as a fan favorite. Nothing keeps audiences more hooked than the thrilling chase between a cunning murderer and the detectives hunting them down. In this comprehensive guide, we uncover the 15 best K-dramas with riveting serial killer plots that will keep you clinging to the edge of your seat.
From crime procedurals to psychological thrillers, these shows plunge into the dark psyche of killers and the relentless pursuit for justice. Spanning fantasy, comedy, romance, and legal dramas, these K-dramas offer something for every taste. Follow the time-travelling detectives of Tunnel, root for star-crossed lovers in Come and Hug Me, and dive into the digital dangers of Somebody. Buckle up for a wild ride through our definitive list of the top 15 K-dramas with binge-worthy serial killer plots.
"Memorist" (2020)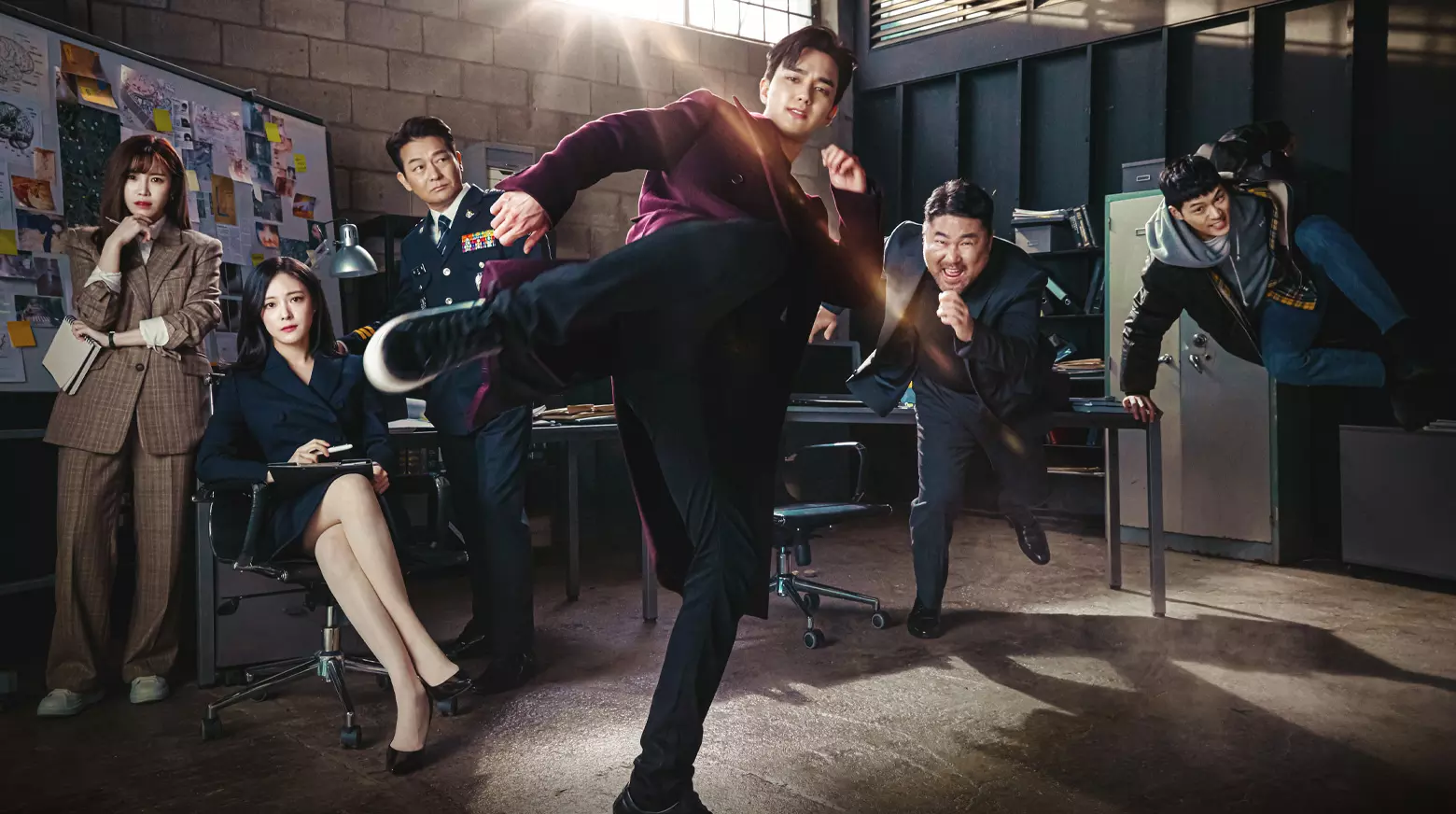 "Memorist" is a must-watch Korean drama that will not only keep you on your edge but also invite you to explore themes of family, pain, and forgiveness. This remarkable story of the year 2020 primarily orbits around the complex relationship of Dong Baek with his alienated mother, as well as his personal history, tinged with hardships and pain. These elements contribute significantly to the show's emotional texture, transforming the characters into figures that viewers can resonate with, understand, and even sympathize with.
An unexpected twist is introduced through the manifestation of a mystifying group that seems to be intertwined with Dong Baek's past and his special abilities. As Dong Baek plunges deeper into the case, he uncovers shocking truths about his own life and the real intentions of this group. If you're a fan of this genre, this K-drama is unmissable! The incorporation of elements like family bonds, personal suffering, and the journey towards forgiveness, injects this show with a deep emotional resonance, making it one of the best K-dramas with a serial killer.
"Life on Mars" (2018)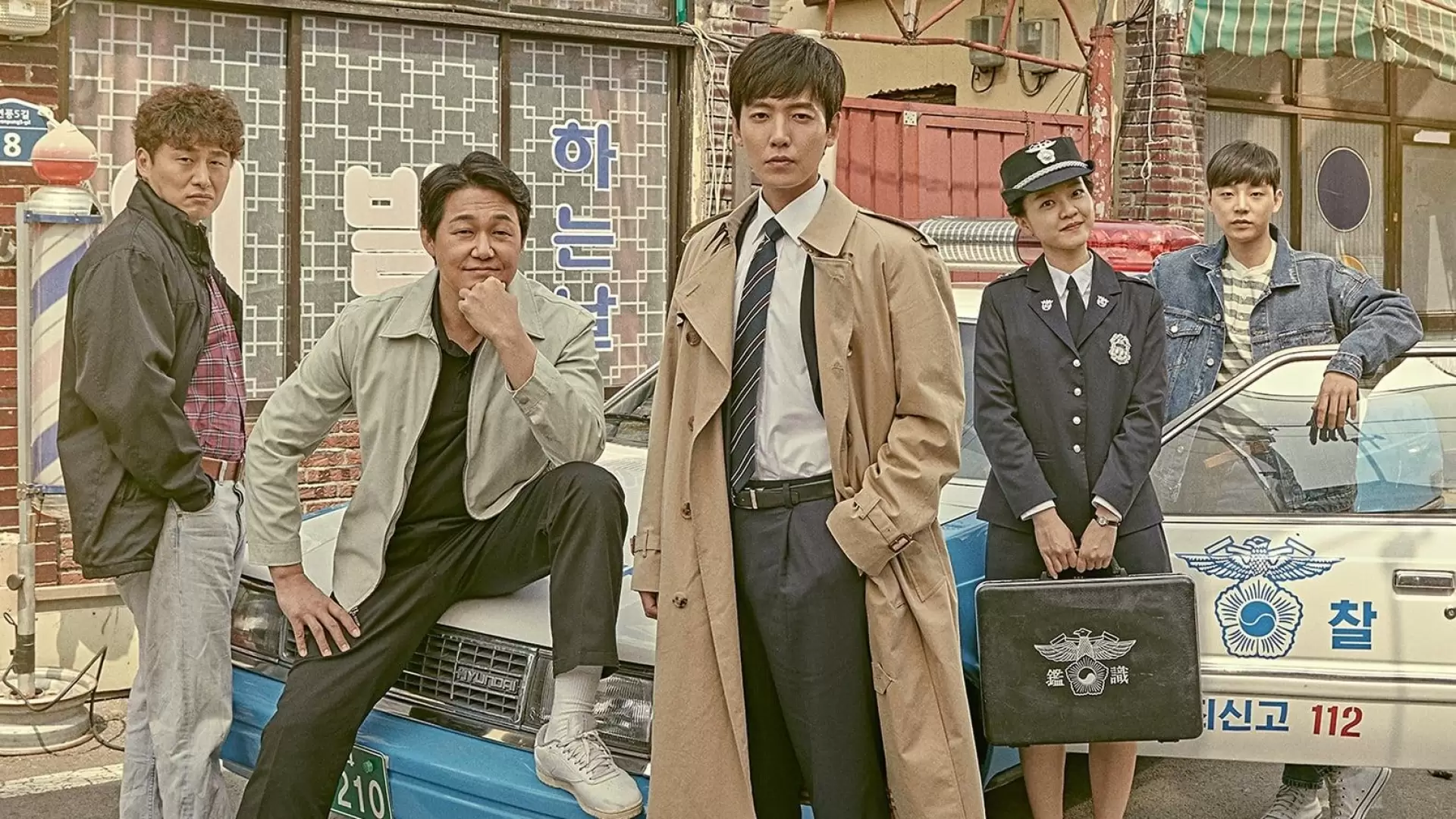 "Life on Mars" is yet another electrifying K-drama that packs a punch with its storyline. Released in 2018, this captivating drama is centered around Han Tae Joo, portrayed by the talented Jung Kyung Ho. Han is a dedicated leader of a crime investigation team who finds his life completely transformed after an unforeseen accident.
Post-accident, Han Tae Joo lands up in the year 1988 and now has the dual responsibility of finding his way back to the present while simultaneously unraveling a perplexing serial murder mystery. This thrilling ride through time makes "Life on Mars" an enthralling experience and an excellent choice for those seeking the best K-dramas with a serial killer.
"Nobody Knows" (2020)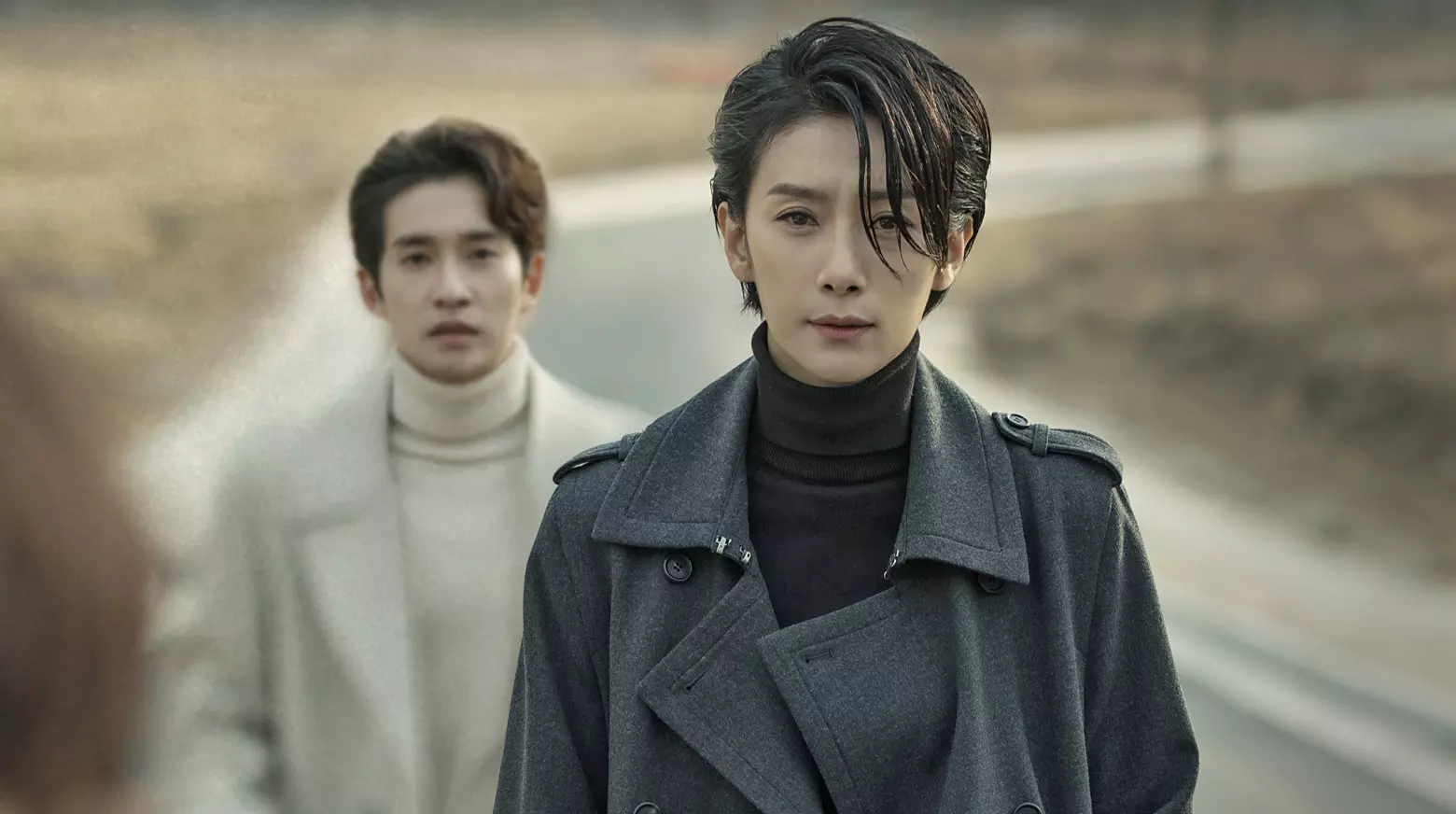 Another gripping K-drama to hit the screens in 2020 was "Nobody Knows". This drama is the narrative of the aftermath of a murder committed 19 years ago by the notorious Stigmata serial killer. The plot draws you in with its account of how the resilient detective Cha Young Jin, played by the stellar Kim Seo Hyung, dedicates herself to tracking down the elusive killer.
"Nobody Knows" skillfully unravels this haunting tale of the past, crime, and retribution, making it an unmissable addition to the roster of the best K-dramas with a serial killer. As each episode progresses, the suspense only intensifies, keeping viewers absolutely enthralled.
"Tunnel" (2017)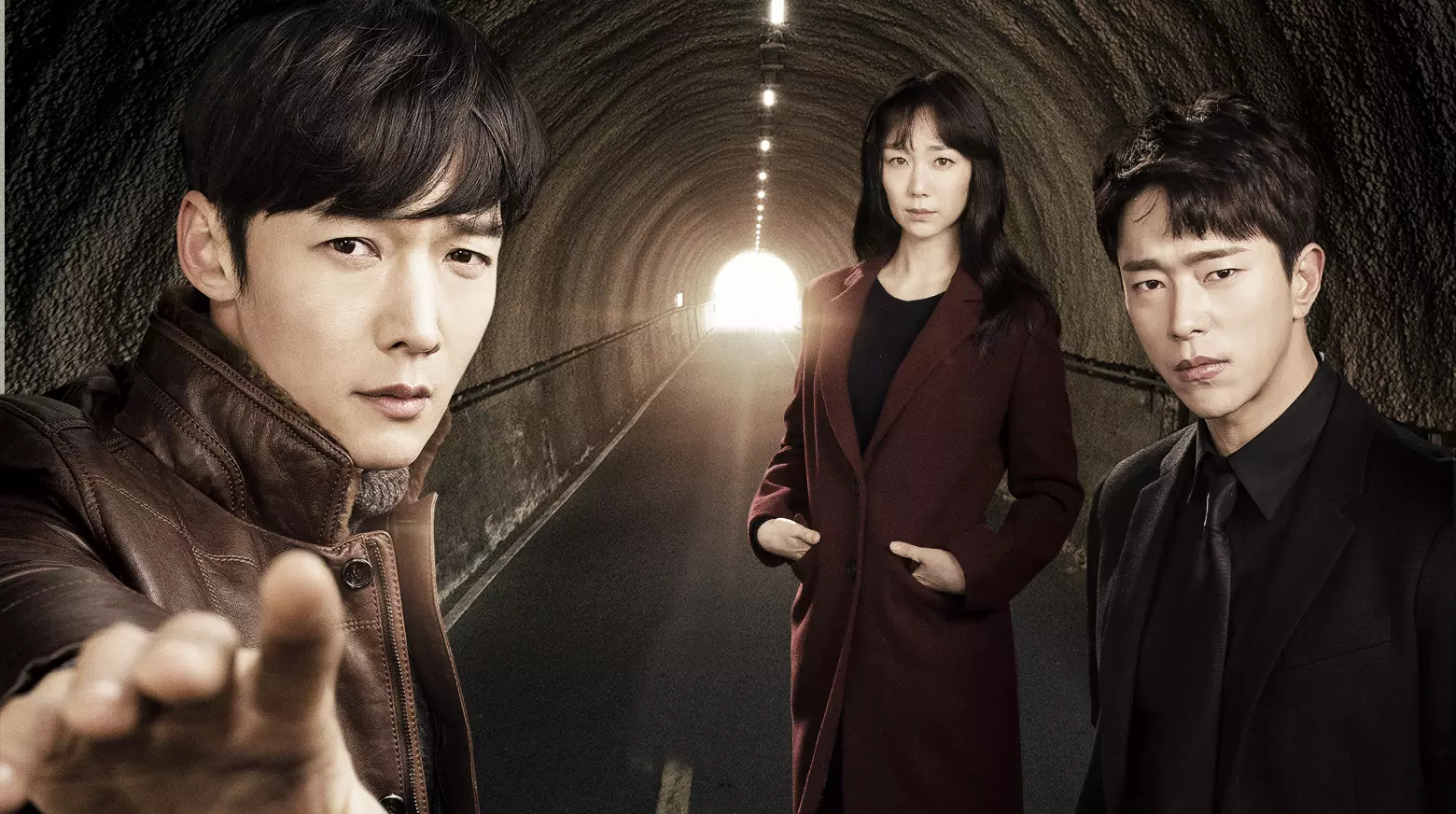 Step into a thrilling journey through time with the riveting Korean drama, "Tunnel." This engaging drama, released in 2017, promises a captivating narrative that positions it as one of the best K-dramas with a serial killer. The storyline centers around Park Gwang Ho, a seasoned detective who finds himself mysteriously catapulted from the year 1986 into the present day, while investigating a serial killer's case.
In 1986, Park Gwang Ho was deeply engrossed in solving a chilling serial murder case. Suddenly, an unanticipated time leap lands him in 2016, amidst a world that is as unfamiliar as it is intriguing. He soon discerns that he now has a golden opportunity to finally apprehend the serial killer who has been wreaking havoc for the past three decades.
An interesting twist in the tale is the introduction of a copycat murderer who surfaces in the present time. This killer starts emulating the original serial killer's methods, adding a new layer of complexity to the narrative. Now, Park Gwang Ho and his team find themselves under immense pressure to apprehend both the original and the copycat killer, which adds an enthralling urgency to the plot of "Tunnel."
"Less Than Evil" (2018)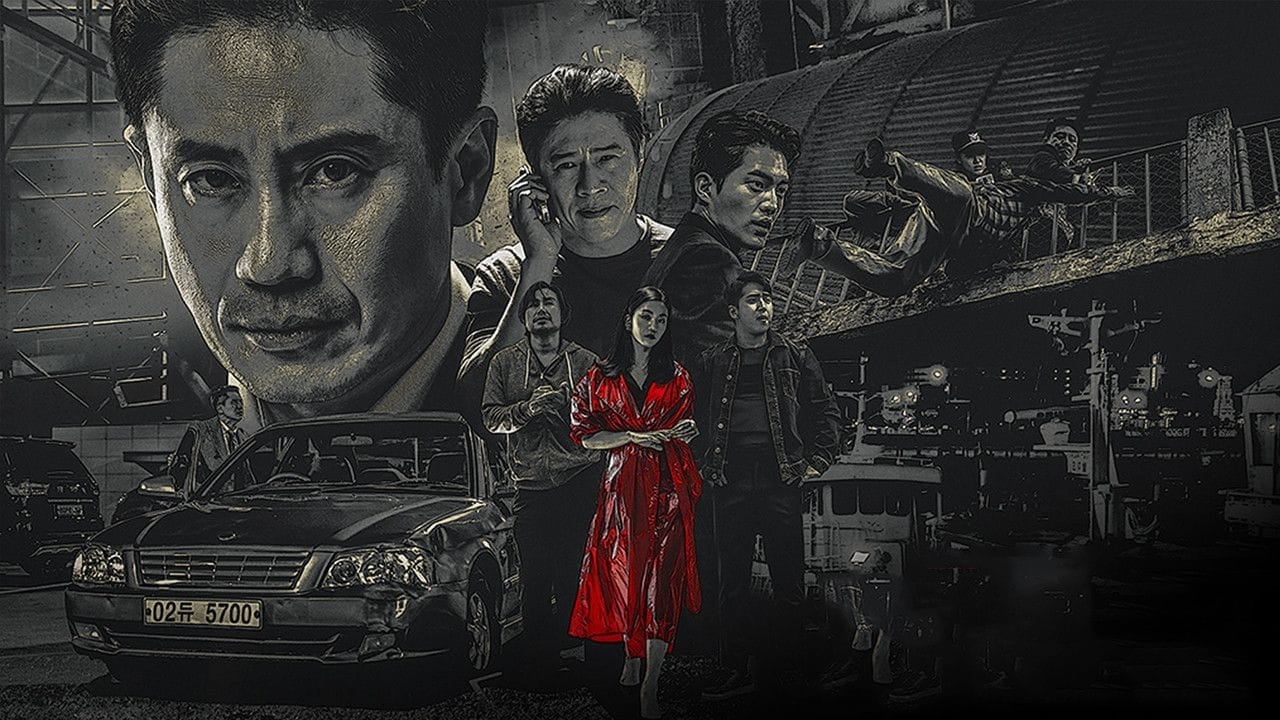 A perfect treat for fans of psychological thrillers is the Korean drama "Less Than Evil." Reminiscent of the renowned show "Luther," this Korean adaptation made waves in 2018 as one of the best Korean remakes. It further cements its place in the list of best K-dramas with a serial killer with its gripping narrative.
At the heart of this drama is Woo Tae-Seok, portrayed by Shin Ha-Kyun, a dedicated detective struggling with his inner demons. Tae-Seok operates in the morally grey area, wrestling with his pent-up rage, and his oscillation between good and evil. His life takes an unexpected turn when he crosses paths with a ruthless psychopath, but there's a catch – Tae-Seok is unable to gather sufficient evidence to convict her.
In a bizarre twist, the psychopath joins forces with Tae-Seok to solve crimes, instead of facing justice. Despite being a remake, "Less Than Evil" carved its own path to success. Its psychological warfare was brilliantly executed, creating a riveting spectacle that earned the series three prestigious MBC Drama Awards and a nomination at the 55th Baeksang Arts Awards. This successful K-drama proves that a remake can indeed achieve its own distinctive triumphs.
"Mouse" (2021)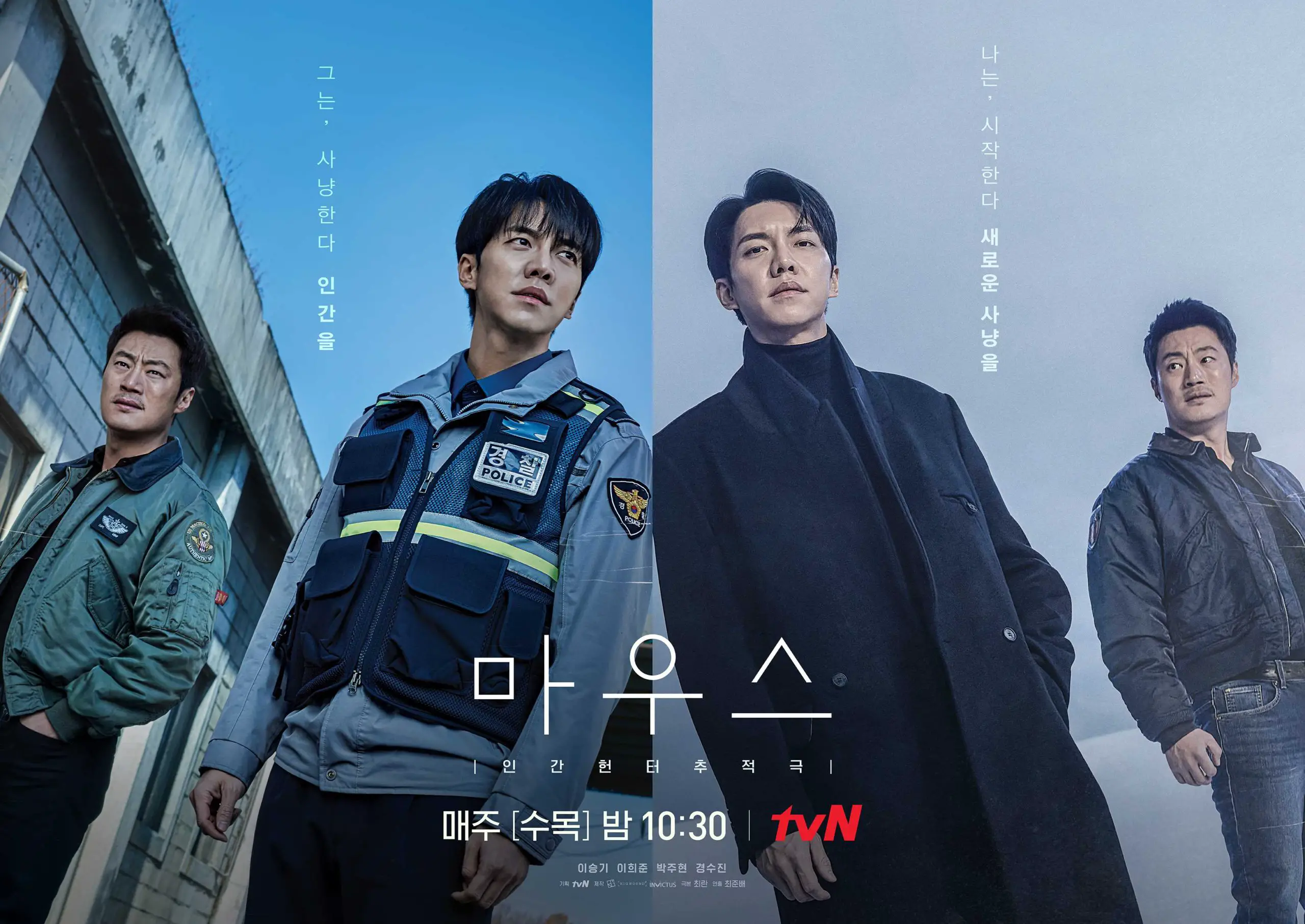 Launched in 2021, "Mouse" is an intense tale that positions it as one of the best K-dramas with a serial killer. The narrative revolves around the life of Jung Ba Reum, a young and committed police officer. Ba Reum's zeal for justice and ambition to make a difference in the world are defining traits. But his world takes a tumultuous turn when he crosses paths with a ruthless psychopath responsible for a series of gruesome killings.
In addition to the chilling cat-and-mouse chase, "Mouse" delves deep into themes like family and the bonds that tie us together. As the story unfolds, Ba Reum is faced with the grim reality of his own family's past, forced to confront the possibility of their involvement in the heinous crimes of the serial killer. He must also grapple with the repercussions of the killings and the task of identifying the perpetrator, adding layers of complexity to this gripping drama.
"Signal" (2016)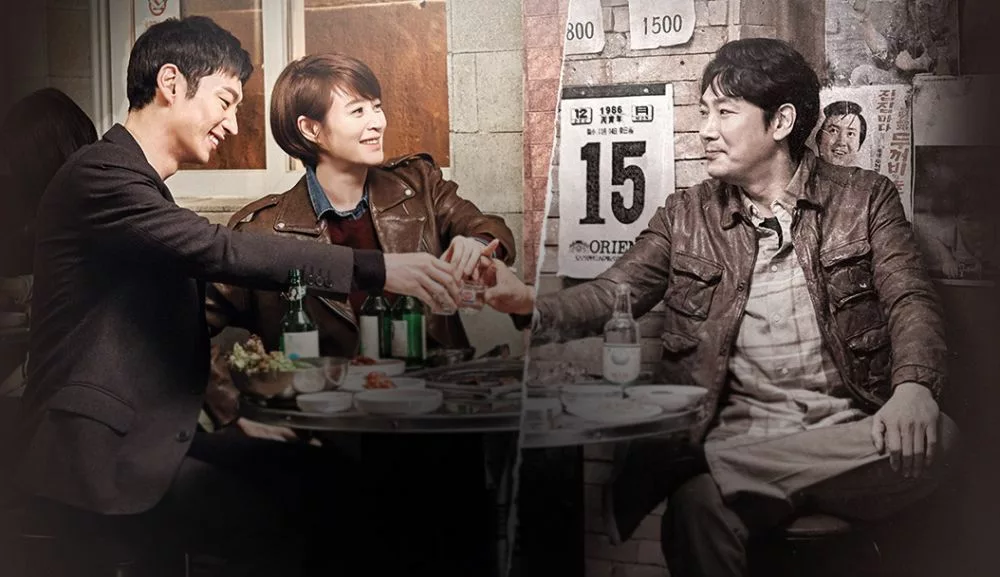 The fascinating Korean drama "Signal," released in 2016, offers a unique blend of crime, mystery, and time travel, making it a standout in the list of best K-dramas with a serial killer. This exceptional crime thriller is set around three detectives spanning different eras, who join forces to unravel long-forgotten cold cases.
The drama pivots on an interesting communication setup between Lee Jae-Han, a detective from the past, and Park Hae-young, a profiler from the present. An old walkie-talkie enables their unexpected interaction across time, defying all laws of reality. Along with Cha Soo-Hyun, another detective from the present day, they start delving into unsolved cases that reach back across the decades.
"Come and Hug Me" (2018)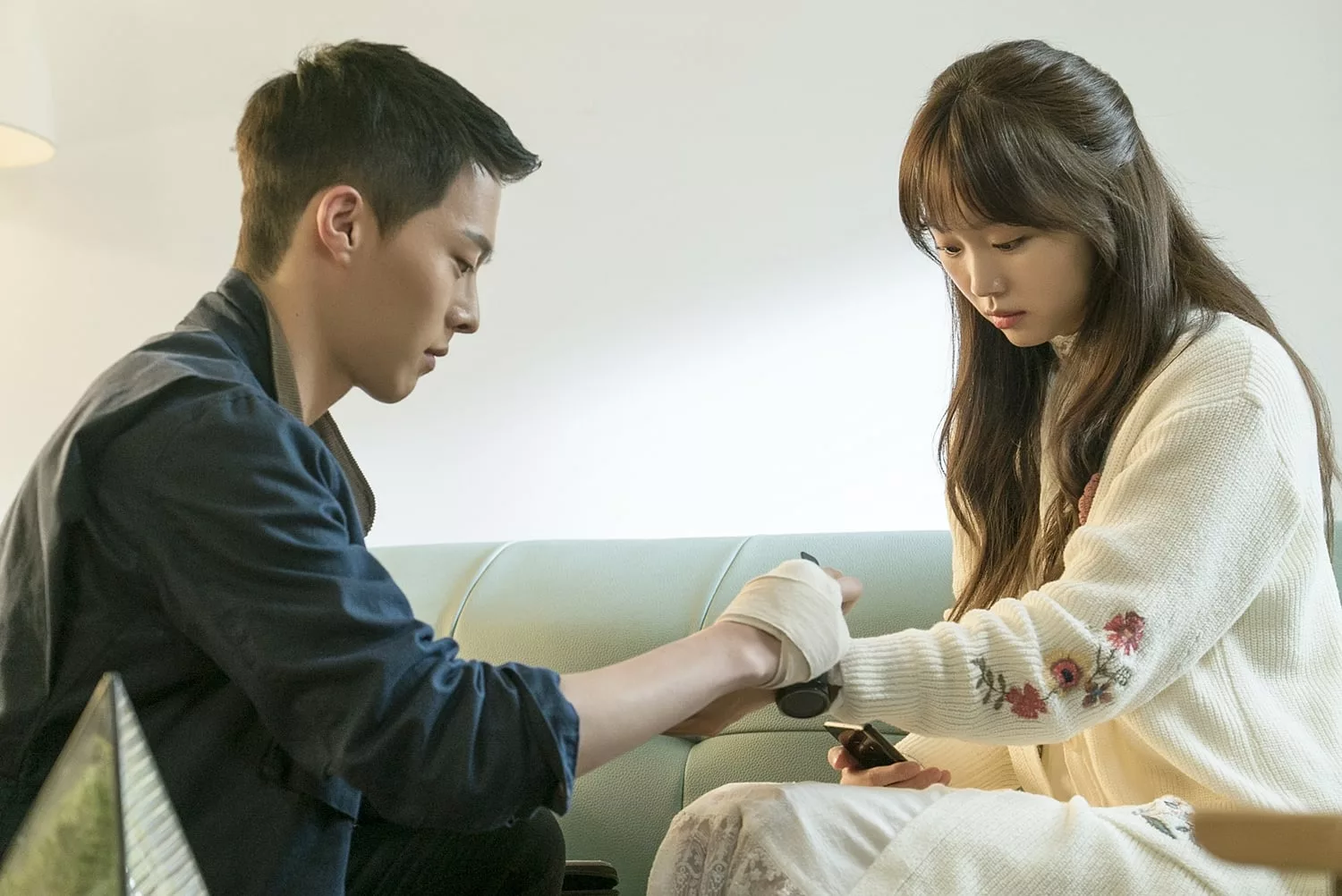 If you're looking for a romantic twist in a serial killer K-drama, then "Come and Hug Me," released in 2018, fits the bill perfectly. This captivating drama explores the intriguing concept of childhood love rekindling after many years, interlaced with a dark plot where the male protagonist's father is a psychotic serial killer.
This drama skillfully marries romance and suspense, painting a moving story of love trying to bloom amidst the shadows of a traumatic past. The plot's unique blend of fear, suspense, and emotional connection makes it a compelling choice for those seeking the best K-dramas with a serial killer. As the story unfolds, viewers are drawn into a web of complex emotions and gripping suspense that keeps them hooked until the end.
"Gap-Dong" (2014)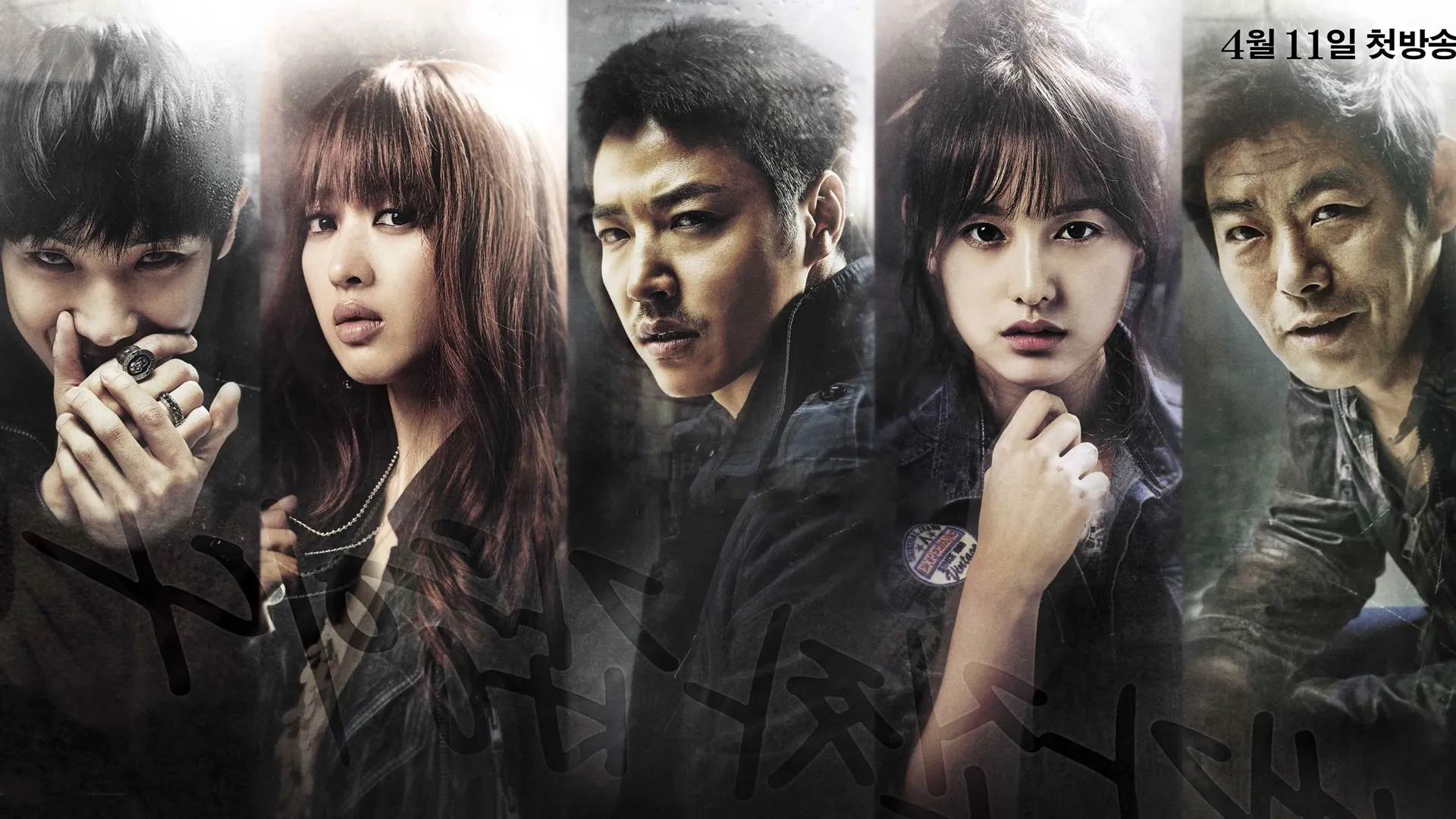 Step into the chilling landscape of "Gap-Dong," a fascinating K-drama that delivers an enticing narrative around a serial killer. Released in 2014, this drama unravels a series of terrifying murders committed by the enigmatic killer known as "Gap Dong" two decades ago. Set in the quaint and hitherto peaceful village of Iltan, this drama qualifies as one of the best K-dramas with a serial killer due to its gripping plot.
Even after 20 years, the unsolved crimes of Gap Dong continue to haunt the village, casting a shadow of fear over the locals. The terror is rekindled when the village witnesses a fresh wave of murders, leading the inhabitants to suspect that the dreaded Gap Dong has returned.
Adding an extra layer of intrigue to the plot is the psychological battle between Ha Mu Yeom, the detective assigned to solve the case, and the elusive serial killer. Mu Yeom is an exceptional detective with an extraordinary memory, but his sharp recall could become his downfall as he risks falling into the trap set by the cunning murderer.
"Voice" (2017)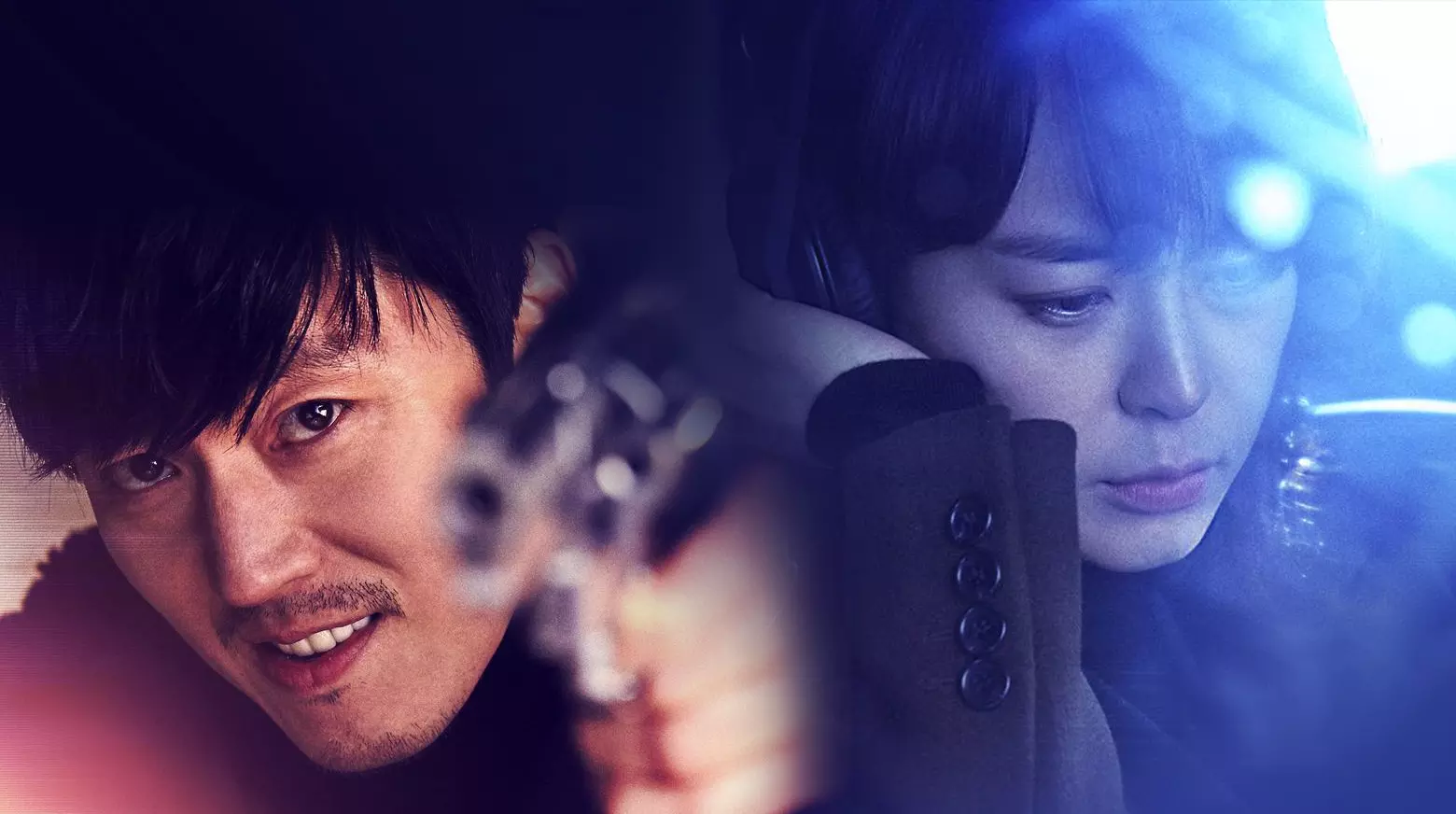 Unveiled in 2017, "Voice" stands out among the best K-dramas with a serial killer, featuring a pair of 112 emergency call center workers who find themselves tangled in a race against time to stop a ruthless murderer. The dynamic duo comprises Kang Kwon Joo and Moo Jin Hyuk, who join forces to track down a serial killer who preys on vulnerable women.
Kang Kwon Joo's phenomenal pitch and strong speech recognition abilities make her an exceptional operator. On the other hand, Detective Moo Jin Hyuk is driven by a personal vendetta against the killer who tragically took the life of his wife. Together, they dedicate their efforts to bring justice and restore peace.
Their adversary, dubbed "The Golden Time Killer," operates within the critical "Golden Hour," the crucial first hour following a crime or accident when chances of saving the victim are the highest. As the story unfolds, the duo races against time to prevent further tragedies. One of the most thrilling aspects of "Voice" is the reveal of the killer's identity. The unexpected and shocking twist keeps viewers on edge, applauding the show's ability to maintain suspense right up to the end.
"Suspicious Partner" (2017)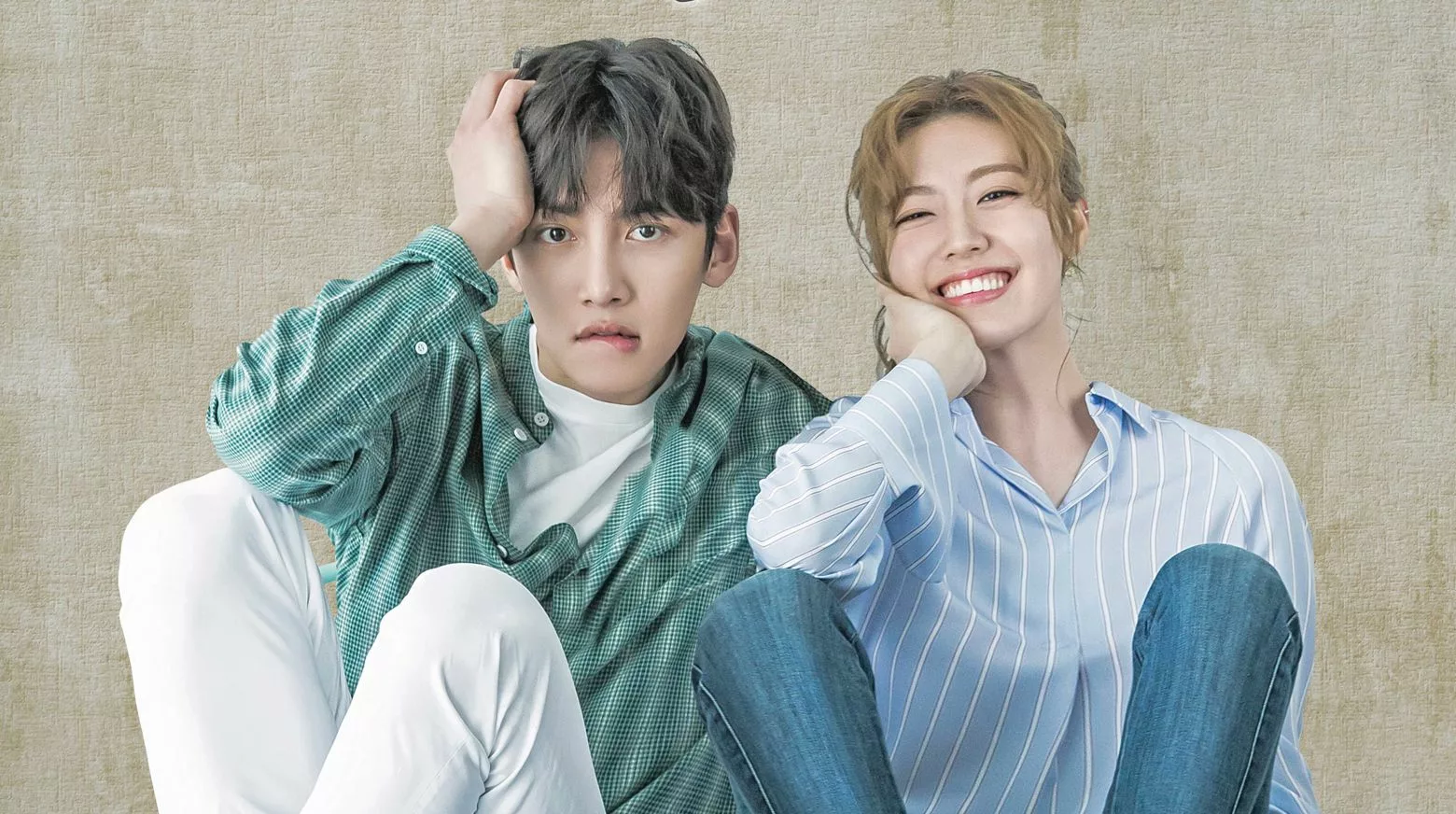 Among the vast universe of best K-dramas with a serial killer, the 2017 series "Suspicious Partner" stands out for its riveting mix of crime, comedy, and romance, alongside an intriguing legal narrative. Notably recognized as one of the top-tier legal K-dramas, this show offers relief to fans who prefer a break from the constant intensity and darkness of crime stories.
The engaging plot orbits around Noh Ji-Wook, a skilled prosecutor portrayed by Ji Chang-Wook, and a trainee Eun Bong-Hee, played by Nam Ji-Hyun. Their professional journey intertwines when they start working together on a psychopathic murder case. As the investigation unfolds, Bong-Hee finds herself in the spotlight of suspicion due to her possible involvement in the murders, which they suspect could be a result of the killer's amnesia.
Intricately woven into the narrative are the past traumas of Ji-Wook and Bong-Hee, adding layers of complexity and intrigue to the plot. The critical success of "Suspicious Partner" was underpinned by its suspense-filled storyline, which led to six nominations at the 25th SBS Drama Awards. The exceptional performance of Nam Ji-Hyun as Eun Bong-Hee also brought her the Excellence Award.
"Train" (2020)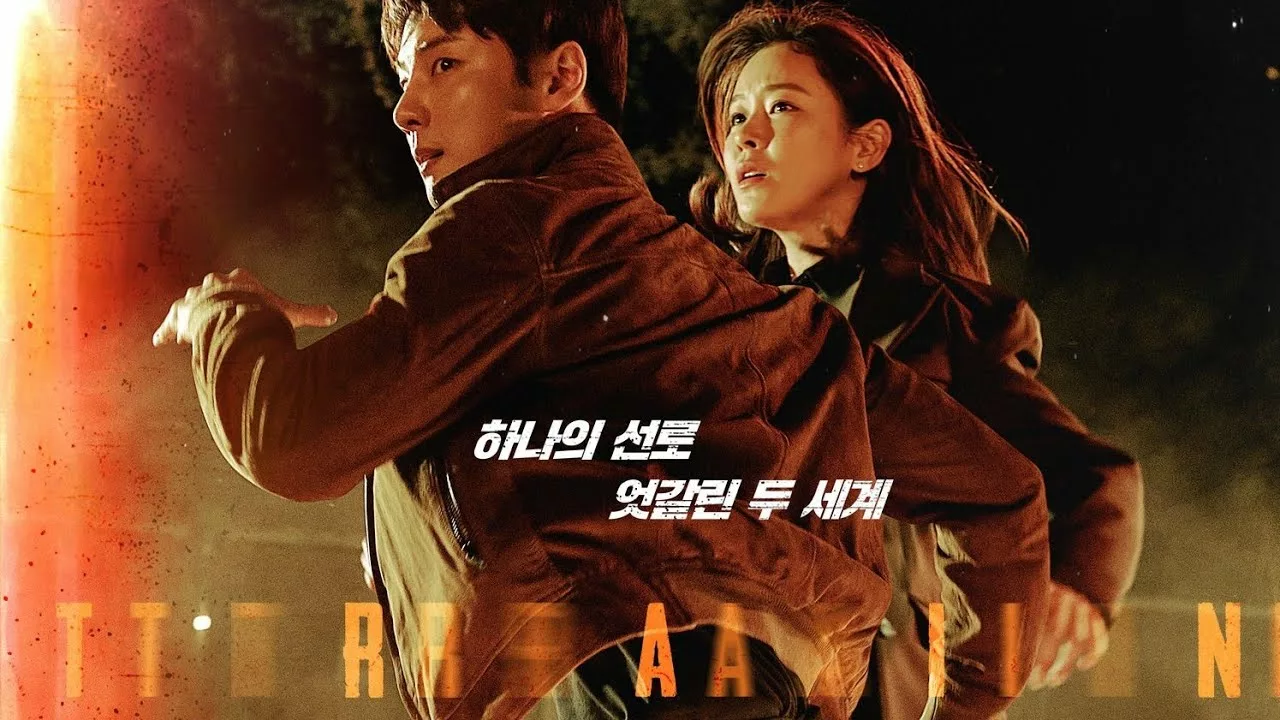 Stepping into the realm of fantasy within the serial killer K-drama genre is the 2020 series "Train." This one-of-a-kind series intricately blends elements of fantasy, crime, and murder, making it an appealing choice for those seeking something out of the ordinary.
The captivating plot centers around Seo Do-Won, a character brought to life by Yoon Shi-Yoon. His world is shattered when the woman he loves falls victim to a serial killer. Amidst the tragedy, Do-Won discovers he has the power to travel between parallel worlds. In one realm, he exists as a committed police officer bearing the weight of his father's misdeeds. Conversely, in the other world, he's a corrupt law enforcer.
Do-Won's dual existence gives him hope when he learns that while his loved one is dead in one world, she remains alive in the other. This revelation fuels his determination to solve the murder in one universe and protect her fiercely in the other. Though "Train" takes a more fantastical route than conventional true crime dramas, its unique storyline resonated with viewers. Despite experiencing a temporary slowdown mid-season, the drama managed to regain its pace in the third act, keeping the audience engaged till the end.
"Somebody" (2022)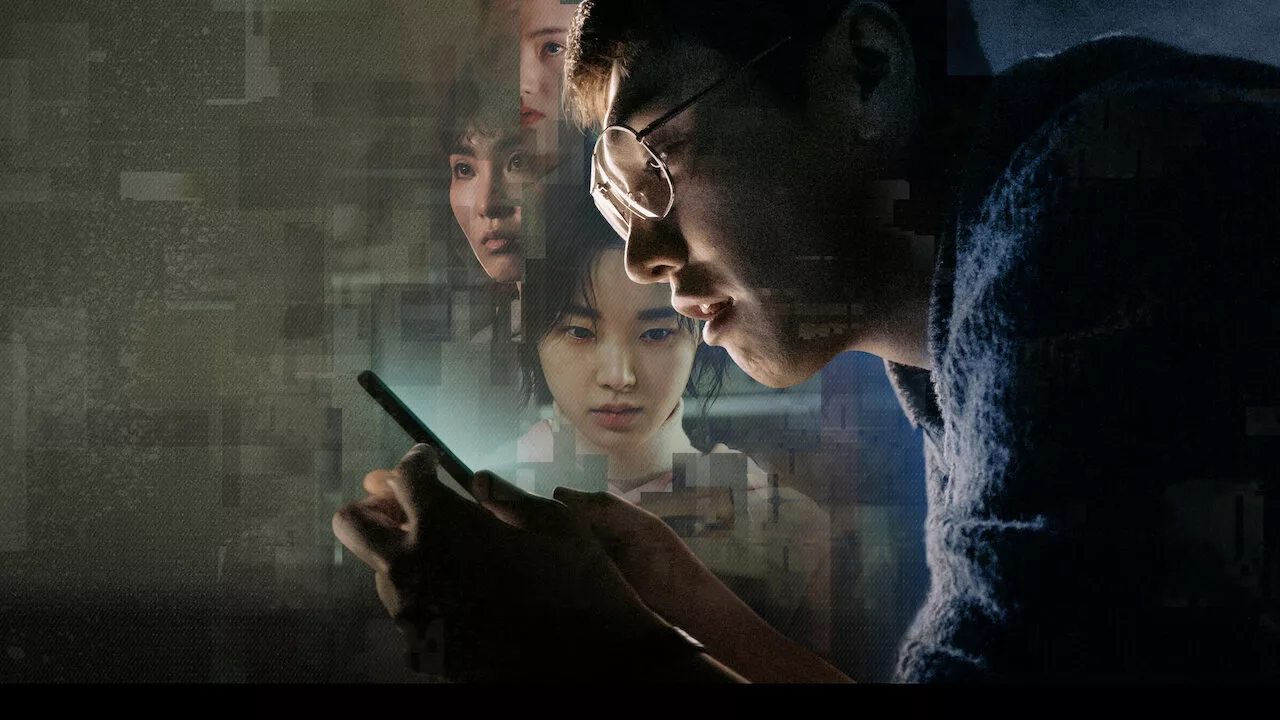 "Somebody," a Netflix original, serves as a prime example of the best K-dramas with a serial killer, intertwining an alluring and twist-filled narrative with a modern and resonant concept. This contemporary narrative brings an additional level of intensity to the plot, reflecting the challenges and dangers of the digital age.
At the center of this unique story is Kim Sum, brought to life by Kang Hae-lim. Despite being the developer of a social networking app named "Somebody," Kim Sum ironically struggles with her own interpersonal connections. The story takes a chilling turn when a horrifying murder tied to her app pushes her into an unexpected role in the investigation.
Joining her in this nerve-racking journey are her friend Mok-won, played by Kim Yong-ji, and detective Ki-eun, portrayed by Kim Soo-yeon. Their collective journey takes a sharp turn when they cross paths with the charismatic architectural designer Sung Yun-oh, played by Kim Young-Kwang. As the series unravels, it becomes clear that appearances can be deceiving.
"Somebody" is characterized by its slow-burning narrative, which requires a level of patience from its viewers. However, those who stick around will be rewarded with a satisfying ending. Moreover, it's worth noting that "Somebody" stands out as one of the few K-dramas with LGBTQ+ representation.
"Beyond Evil" (2021)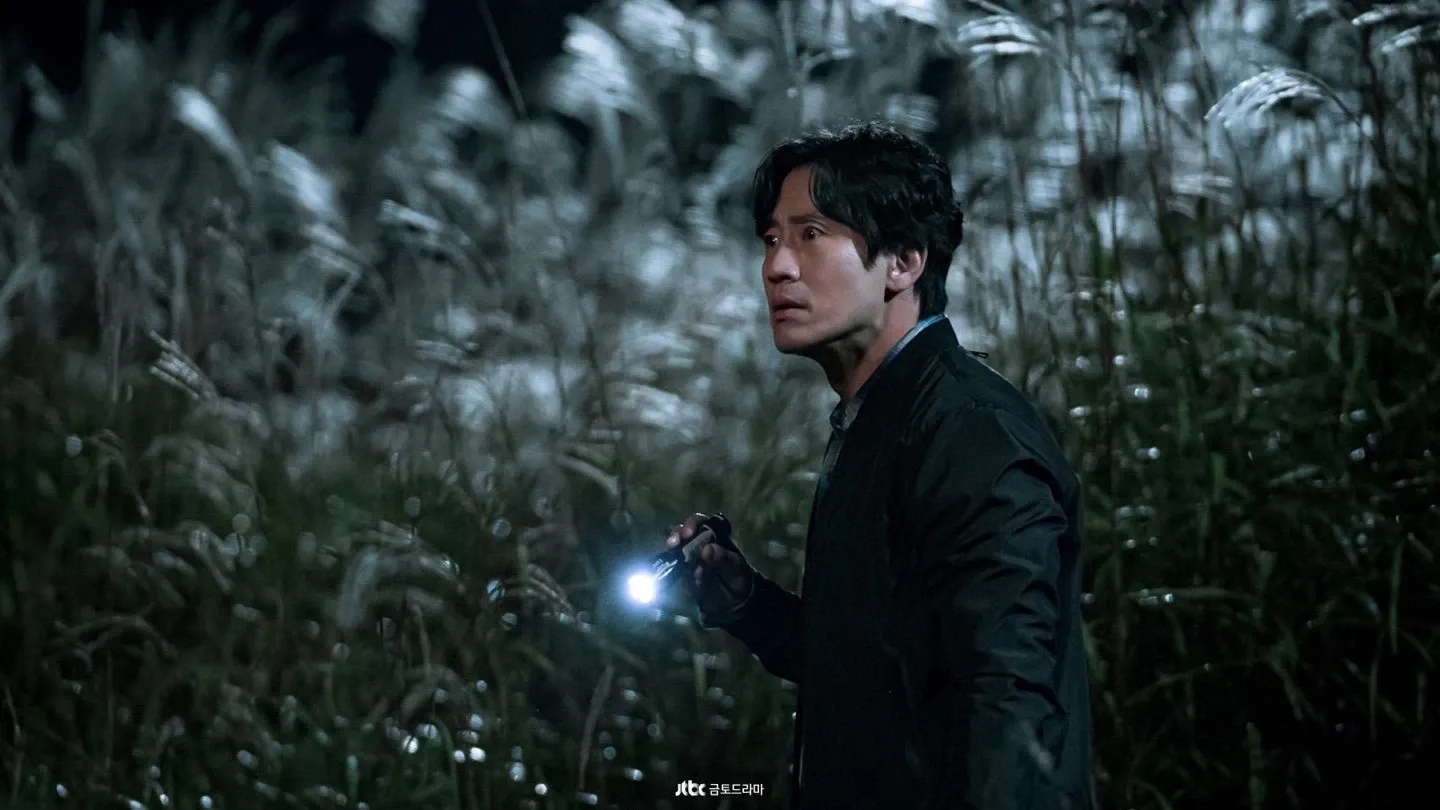 Among the array of best K-dramas with a serial killer, the intriguing "Beyond Evil" invites viewers into a quiet town rocked by the resurgence of a serial killer. This engrossing narrative unfolds through the life of Lee Dong-Sik, a once-renowned detective portrayed by Shin Ha-Kyun, who now lives a secluded life.
Dong-Sik's solitude is disturbed by the arrival of a young and ambitious detective named Han Joo-Won, played by Yeo Jin-Goo. Despite their differences and clashes, they form a reluctant partnership. As Joo-Won adjusts to his new role as Dong-Sik's boss, they must navigate the uneasy terrain of their working relationship.
The tranquil town is suddenly disrupted when a serial killer, identical to the one from two decades ago, reemerges. This strikes a personal chord with Dong-Sik as the original killer had dramatically altered his life. As Dong-Sik and Joo-Won delve into the investigation, it becomes clear that Joo-Won has a secret of his own.
"Beyond Evil" has not only captivated K-drama fans with its riveting plot but has also garnered significant critical acclaim. It found a spot in NME's list of 10 Best Korean Dramas of 2021, and was awarded Best Drama, Best Screenplay for Kim Su-Jin, and Best Actor for Shin Ha-Kyun at the 2021 Baeksang Arts Awards.
"Flower of Evil" (2020)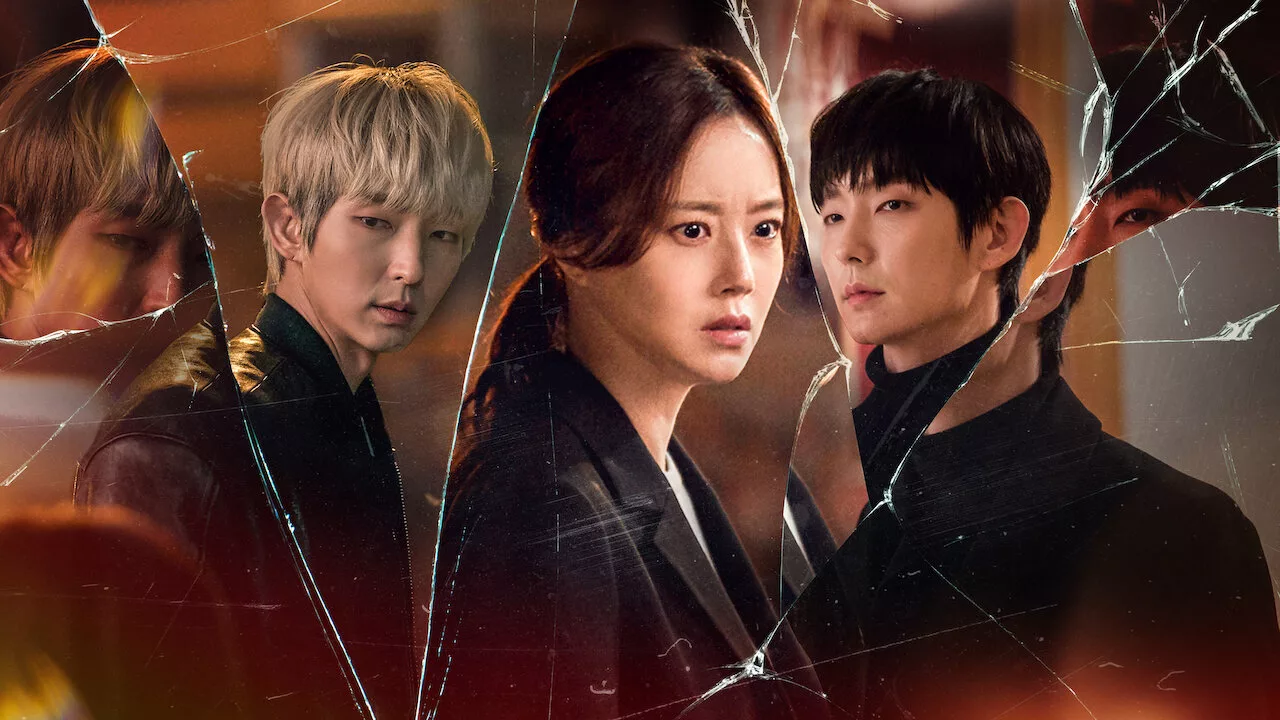 Regarded as one of the best K-dramas with a serial killer, "Flower of Evil" presents an engrossing narrative where dreams gradually transform into nightmares, unraveling the façade of an ideal family. This Korean drama walks a thin line between the serene and the sinister, plunging viewers into a world where the idyllic family picture is gradually dissected.
At the center of the tale is Detective Cha Ji-won, portrayed with sincerity by Moon Chae-won. She finds joy and solace in what she believes is a perfect family – a doting husband, Baek Hee-sung, played by Lee Joon-gi, and their adorable six-year-old daughter. However, this tranquility is disrupted when a series of brutal murders lands on her investigation table.
As Ji-won and her team delve deeper into the unnerving series of homicides, a dreadful truth begins to surface – her cherished husband appears to harbor a dark secret. This revelation promises to shatter their peaceful existence and forces Ji-won to question everything she believed about her life.
Witnessing Ji-won's struggle as she gradually uncovers the possibility that her life may be built on a lie is both fascinating and deeply moving. The narrative keeps the audience gripped as each subsequent episode sheds new light on the character of Hee-sung, adding layers to his persona.
Lee Joon-gi's nuanced portrayal of this complex character has earned him significant recognition, including an Asia Celebrity and Best Artist Award at the 2020 Asia Artist Awards. The show's director, Kim Cheol-kyu, also received accolades for his masterful direction, winning the Best Director (TV) Award at the 57th Baeksang Arts Awards. This serves as a testament to the captivating allure of "Flower of Evil" as a standout K-drama.