Just a fortnight after the release of its initial "small update," Starfield, Bethesda's highly-anticipated spacefaring RPG, has received another patch. This latest update is primarily geared towards enhancing the game's performance, improving stability, and addressing various gameplay issues that have been reported by players.
While this update may not be the most visually dazzling or content-packed, it is nonetheless essential for smoothing out some of the rough edges that players have encountered. Bethesda's patch notes for this update encompass a total of ten bullet points, outlining the specific improvements and fixes.
For those who have been grappling with peculiar issues such as characters mysteriously appearing in the wrong places, blurry textures that hinder immersion, or a less-than-smooth experience when using the hand scanner, this update is tailored to alleviate these frustrations.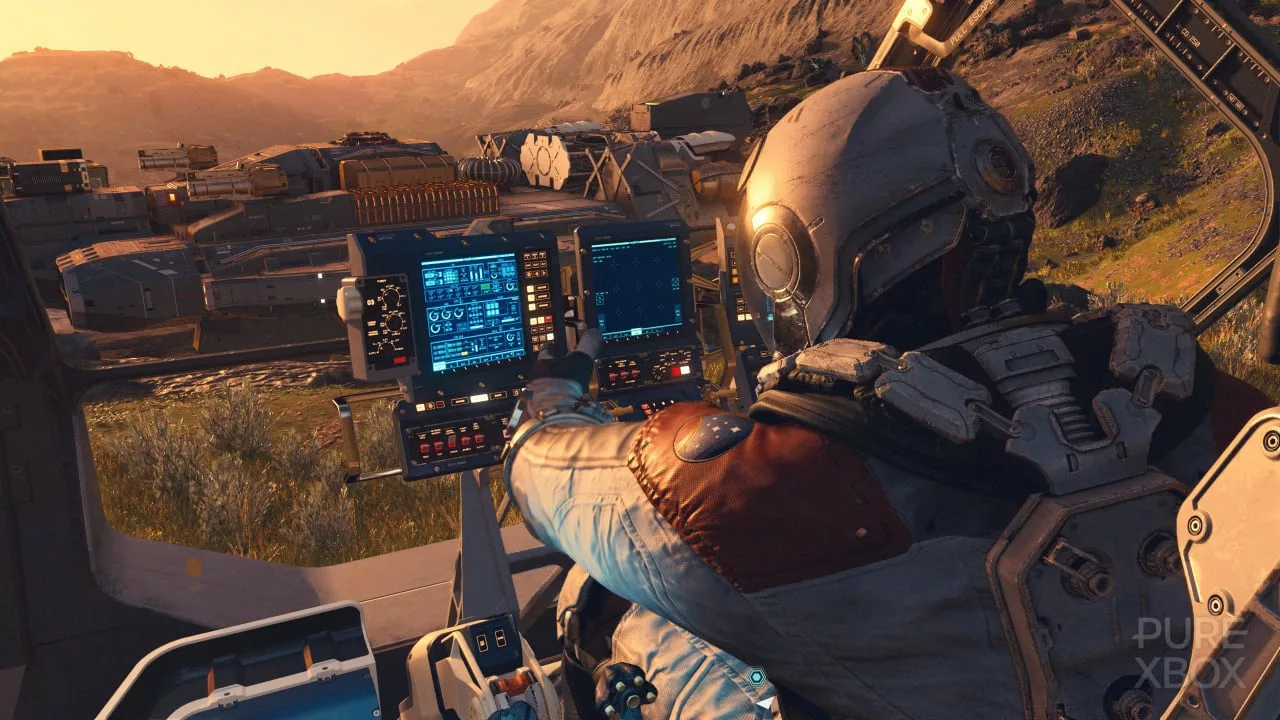 The full patch details can be found below, offering a comprehensive list of the changes made. However, fans anticipating more substantial enhancements need not worry. Bethesda has confirmed that they are actively "continuing to work on [the] larger update." This substantial update, as revealed a couple of weeks ago, is expected to introduce several noteworthy features and improvements.
Among the highlights of the upcoming larger update are Nvidia DLSS support and 32:9 ultrawide monitor support for PC players, providing a more immersive gaming experience. Additionally, players can look forward to a field-of-view slider for greater control over their in-game perspective, an HDR calibration menu for enhanced visual quality, and a new "Eat" button for food-related interactions.
In a heartfelt message, Bethesda expresses gratitude for the ongoing feedback and support from the Starfield community. The developers are keenly aware of the player base's enthusiasm and commitment to the game and express their anticipation for the journey ahead.
As Bethesda continues to fine-tune and expand the Starfield experience, players can rest assured that their input is valued and that the game's future holds exciting possibilities. The latest update is a testament to the developer's dedication to ensuring a smoother and more enjoyable experience for all adventurers exploring the vast reaches of Starfield's universe.
STARFIELD 1.7.33 UPDATE DETAILS
GENERAL
Characters: Fixed an issue that could cause some characters to not be in their proper location.

Star Stations: Fixed an issue where Star Stations would be labeled as a player-owned ship.

Vendors: Addressed an issue that allowed for a vendor's full inventory to be accessible.
GRAPHICS
AMD (PC): Resolved an issue that caused star lens flares not to appear correctly AMD GPUs.

Graphics: Addressed an upscaling issue that could cause textures to become blurry.

Graphics: Resolved an issue that could cause photosensitivity issues when scrolling through the inventory menu.
PERFORMANCE AND STABILITY
Hand Scanner: Addressed an issue where the Hand Scanner caused hitching.

Various stability and performance improvements to address crashing and freezes.
SHIPS
Displays: Fixed an issue that would cause displayed items to disappear when applied to in-ship mannequins.

Displays: Fixed an issue that would cause items stored in Razorleaf Storage Containers and Weapon Racks to disappear after commandeering another ship.