After nearly 30 years, EA Sports is moving on from the FIFA name and kicking off a new era with EA Sports FC 24. This latest iteration in EA's long-running soccer simulation franchise ushers in incremental improvements while lacking any truly major innovations or brand new modes.
At its core, EA Sports FC 24 provides fans with more of the same virtual soccer gameplay they've come to expect over the years. However, with the rebranding, EA Sports has taken the opportunity to polish the graphics and presentation elements throughout the game. The developers have focused on enhancing the realistic look and feel in everything from the menus to the pitches.
While EA Sports FC 24 isn't a dramatic reinvention of the FIFA formula, it does introduce some new mechanics aimed at improving the on-pitch action. Upgraded animation technology and individualized Playstyles for each player make the matches feel more lifelike. Passing and shooting also see some mechanical improvements. However, issues like inconsistent AI for defenders and goalkeepers persist.
In terms of game modes, veterans will find all the familiar staples like Ultimate Team, Volta, Player Career and Manager Career. Ultimate Team receives some of the more impactful updates like the addition of women's teams and upgradeable player Evolutions. The broader career modes remain largely unchanged though, lacking any narrative elements or major shakeups to their core structure.
In this review, we'll take a deeper look across all aspects of EA Sports FC 24, from the graphics to gameplay to game modes. We'll examine what's new and evaluate whether this iteration truly moves the franchise forward in meaningful ways beyond just a rebranding. Does EA Sports FC 24 represent a fresh new era for the series, or is it simply FIFA by another name? Let's kick off and find out.
Feeling the Action on the Pitch
When it comes to the most important part of any soccer video game – the on-pitch action – EA Sports FC 24 leverages new technology and mechanics aimed at heightening realism and control. The developers tout Hypermotion V as a key upgrade, capturing over 11,000 new animations by tracking real-life player movements using motion capture suits during actual matches. This massive cache of animations translates into more realistic runs, tackles, shots and celebrations on screen. Players and the ball itself react and move more fluidly based on physics, collisions and contexts. While not completely eliminating awkwardness, it's a noticeable leap.
Complementing the animation system, EA Sports FC 24 introduces a Playstyles model that gives each player a more unique feel aligned with their real-world approach. Playstyles take into account attributes like player size, speed, dribbling ability, tackling aggression and more. Nimble dribblers like Neymar glide across the pitch with tight control of the ball. Pinpoint passers like De Bruyne whip accurate crosses around the box. Poachers like Haaland aggressively burst towards goal. You have to adjust your own playing tactics to account for each player's style. This further enhances the authenticity.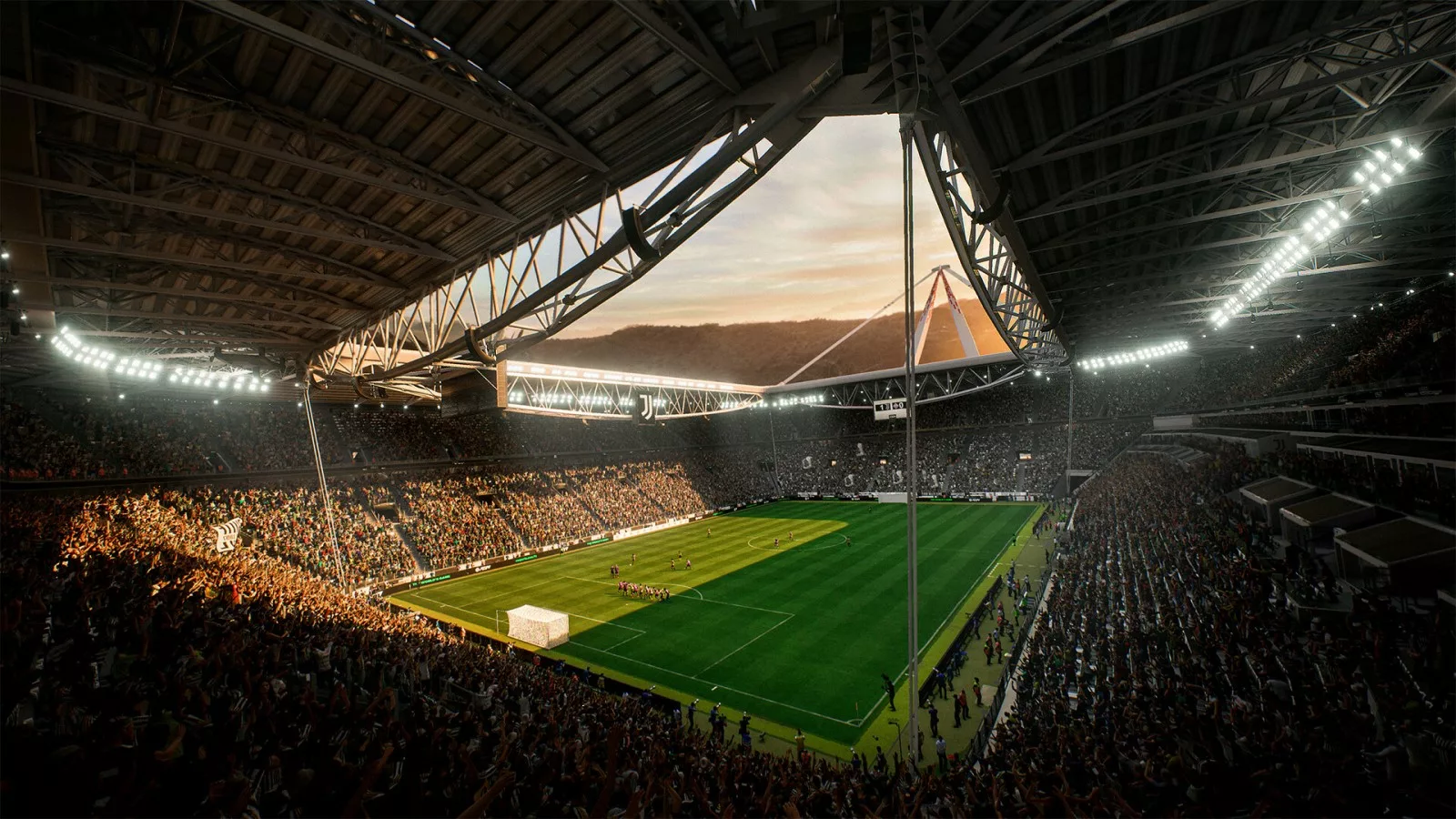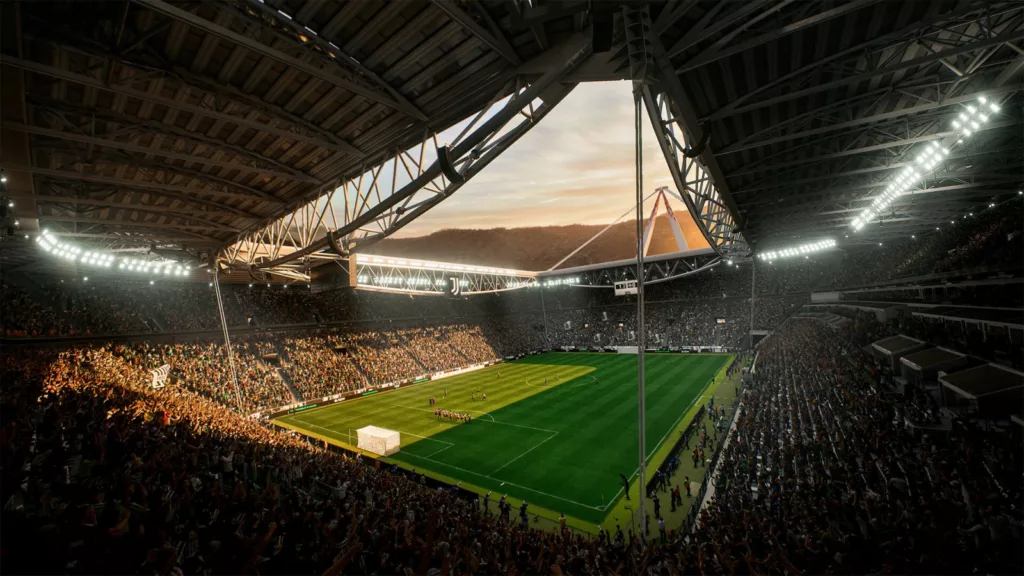 On the ball, the improved animation fidelity makes passing and shooting feel sublime. Weighted passes zip crisply across the field. Shots curl with finesse. The optional controlled passing and shooting mechanic allows you to use the left stick to place shots or aim passes to your intended target, adding rewarding skill depth. Of course, you can still rely on assists to automate shooting and passing to some extent if you prefer a more casual experience.
Defensive mechanics like shoulder barging, shielding and slide tackling all feel good, with collisions and jockeying for position appearing more natural between players. Referees also seem more lenient about playing advantage on fouls rather than stopping play every time. This maintains better match flow and tension.
While the on-pitch gameplay demonstrates clear improvements that build on the strong foundation, some lingering issues in need of addressing remain. Defensive AI can still act erratically, leaving attackers wide open or failing to track runs. The goalkeeper AI also feels like an area in need of tuning. Keepers frequently punch away balls that could easily have been caught, parrying it back into dangerous areas. They may also stand still on shots right at them or make miraculous diving saves on attempts from impossible angles. More dynamic goalkeeper reactions and decisions would further increase the realism.
Overall though, the Hypermotion V animations, Playstyles system and refined shooting, passing and tackling mechanics all combine to deliver EA Sports FC 24's most responsive and realistic on-pitch soccer action to date. The improved fidelity and control create a palpable flow during matches. You feel the weight and momentum of players. While room for improvement persists, the game takes laudable strides toward replicating the nuanced physicality, emotion and drama of the beautiful game.
Familiar Modes with Targeted Enhancements
EA Sports FC 24 retains all the familiar staple modes that fans have come to expect over the years, including Ultimate Team, Volta, Player Career and Manager Career. While none of these modes have undergone complete overhauls, targeted enhancements provide a fresh coat of polish.
The card-collecting and team-building game-within-a-game Ultimate Team sees notable upgrades. For the first time, Ultimate Team allows creating squads by mixing and matching male and female players. Chemistry has been adapted to facilitate unique mixed gender teams. If you've ever dreamed of building your dream strike force pairing Alex Morgan and Robert Lewandowski, now you can.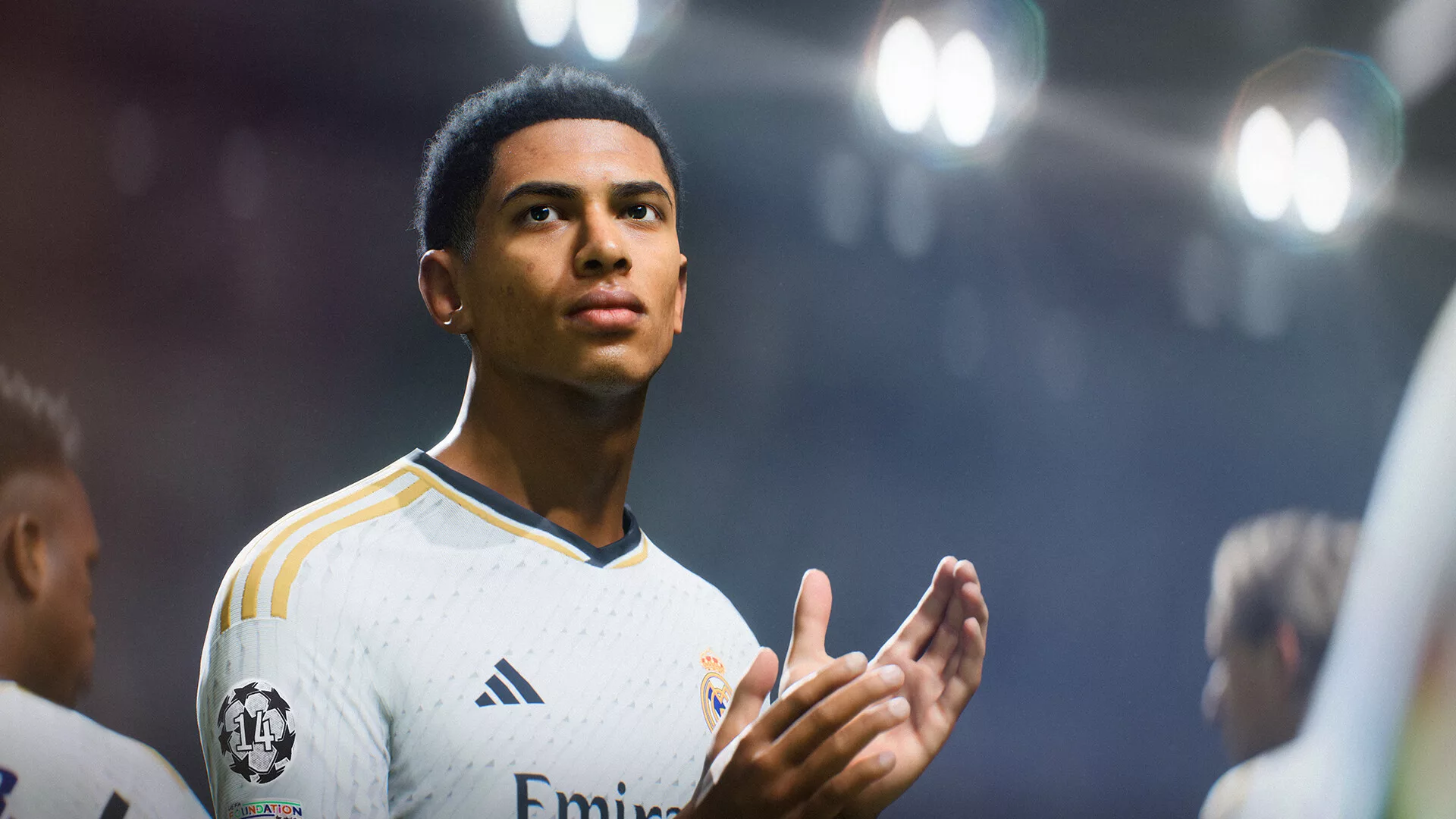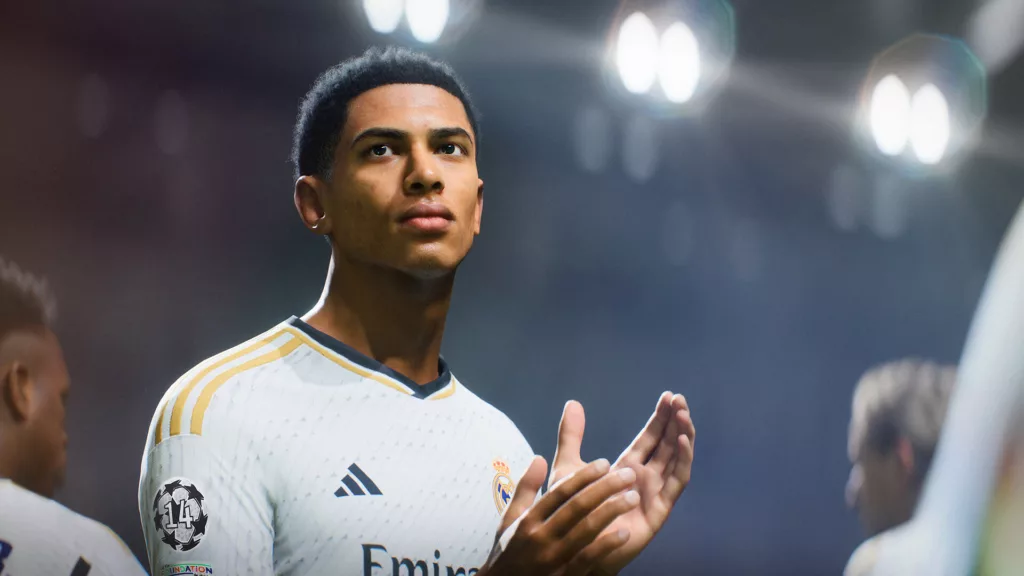 Another major Ultimate Team addition is a new Evolution system that allows upgrading base player cards by completing objectives tailored to that player. For example, scoring 10 finesse shot goals with Salah within a timeframe will Evolve his card with improved Shooting stats. This provides a clear path for improving cards you pull from packs without relying solely on the transfer market. Evolutions add worthwhile progression that should help offset Ultimate Team's inherent pay-to-win nature.
Volta returns as EA Sports FC 24's street soccer mode, complete with various arena sizes and house rules to spice up matches. It's great for casual games, though matchmaking can produce inconsistent experiences depending on players' behavior. The option to equip signature moves adds some personal flair. Volta serves as an enjoyable diversion from the normal 11v11 matches, especially with friends, though it remains secondary to the primary modes.
In terms of single-player Career modes, Manager Career sees the most significant shakeups. Three key additions aim to add depth – coaching staff, training plans and tactical identities. You now hire individual coaches for defense, midfield, attacking and goalkeeping. Better coaches instill greater stat boosts in trained players. Balancing training areas and coach specialties becomes an interesting team management meta-game. Simplified training plan schedules also replace individual drills, reducing tedious repetition.
For match tactics, you select one of seven tactical identities like Tiki-Taka or Long Ball that shape your team's overall style, complete with pre-set formations, mentalities and strategies. Your coaches must also fit the tactical identity. While not completely transforming the management, these changes provide welcome layers. However, Manager Career still lacks any interactive story elements or news customization seen in some other sports franchises' franchise modes.
Player Career mode now incorporates agents that give feedback on your performance and set goals for contract or transfer outcomes, aiming to enhance progression. But the generic dialogue and limited RPG elements still leave Player Career lacking in immersion and narrative compared to the heights of earlier iterations.
In summary, EA Sports FC 24's modes stick to a familiar script, neither revolutionizing nor significantly regressing the offerings. Focused improvements provide optimism, but bolder innovation in Career modes and shaking up competitive multiplicity is still needed.
A Visually Polished Experience
EA Sports FC 24 represents one of the most visually impressive entries in the series, with refinements across the board enhancing fidelity and atmosphere. The move to a new branding has allowed the developers to redesign menus and graphics for a clean, polished look. Slick main menus ditch clutter for readability, while fluid mid-match overlay menus showcase real-time stats and analysis.
On the pitch, finer details immediately stand out. The licensed stadiums overflow with tangibly excited crowds, reacting audibly to match events. Close-ups highlight the stellar character models and lifelike animations, from furrowed brows after missed chances to joyous goal celebrations. Player faces convey an array of emotions with impressive nuance. Jersey fabrics flow fluidly and accumulate scuffs, dirt and grass stains through the course of a match. As intense sprints fatigue players, beads of sweat will drip down strained faces. The attention paid to small aesthetic touches is remarkable.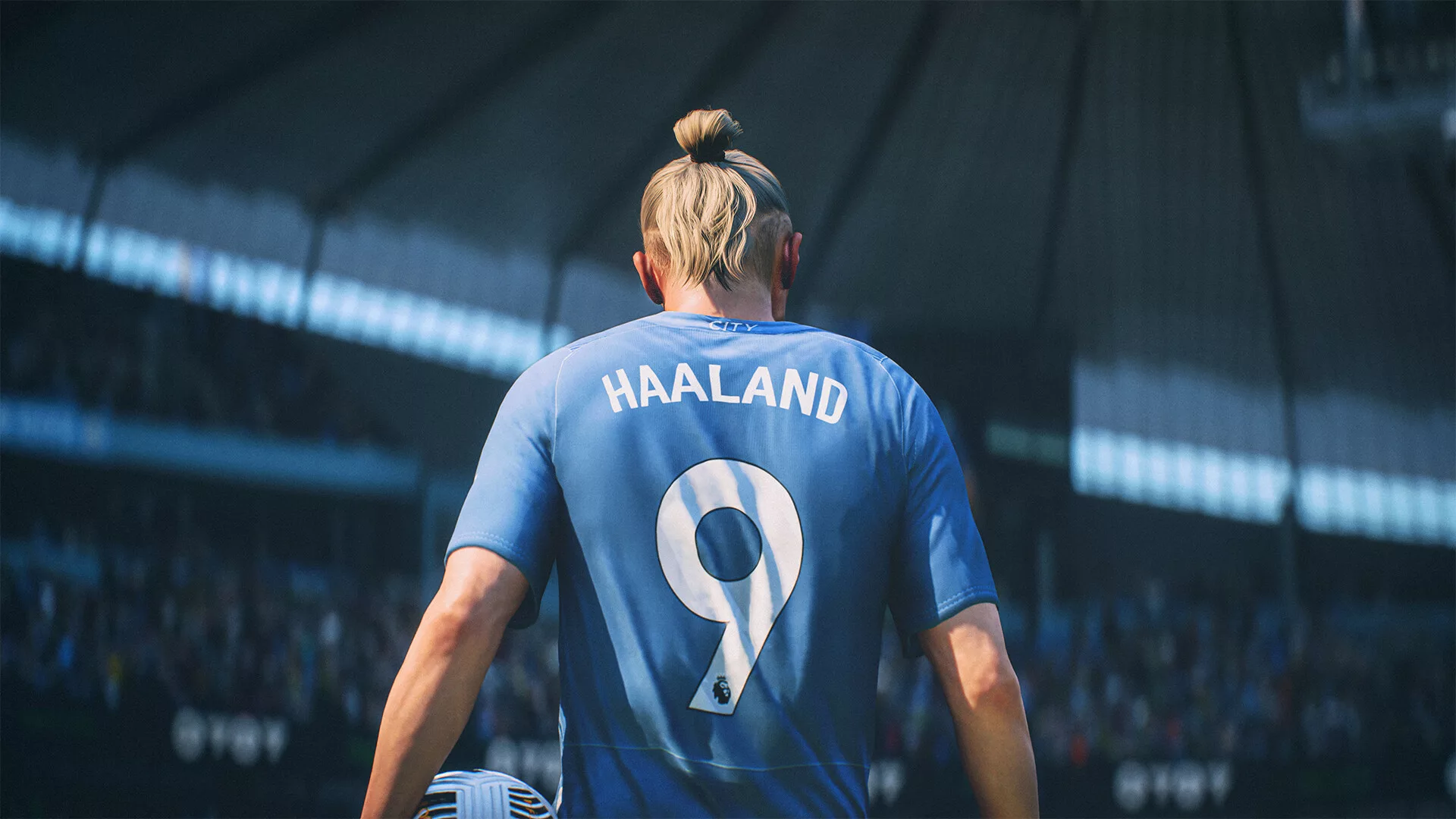 Enhanced cinematics also better immerse you in the spectacle and storylines. Pre-match team bus arrivals, managers patrolling the tunnel and locker room scenes recreate the broadcast build-up. Halftime analysis provides updated stats and commentary. your player's movements mirror their emotions after the final whistle, whether jubilant hugs or dejected hands on hips. EA Sports FC 24 does a stellar job selling the whole matchday experience surrounding the action itself.
Of course, visuals aren't flawless. Manager Career mode suffers from some distracting bugs like incorrect team crests displaying during transfer negotiation cutscenes. The confident stylistic overhaul also comes with some slight steps back – Volta environments appear simpler, and stadium crowds exhibit some cartoonish behaviors like synchronized animations. But these are minor gripes.
On the whole, EA Sports FC 24 sets a new bar with how much visible passion and attention to artistic detail it infuses into every facet. The developers have taken advantage of added processing power to craft an incredibly lifelike recreation of The Beautiful Game. From grand spectacle to granular subtleties, it's a visual treat for soccer fans.
An Authentic Auditory Experience
Complementing the outstanding visual presentation, EA Sports FC 24 also impresses with its stellar audio design, further heightening the realism across matches. Crowd reactions and stadium ambience are the standouts here. Each stadium has its own distinct signature chants and songs that ebb and flow dynamically with the action on the pitch.
Tens of thousands of fully 3D rendered fans sound electrifying, ramping up the tension and atmosphere. You'll hear fervent cheering after goals and hear boos and jeers when calls go against the home side. Quieter moments allow picking out select chants like organizers yelling instructions. The crowds truly feel alive, replicating the experience of attending a pulsating live match.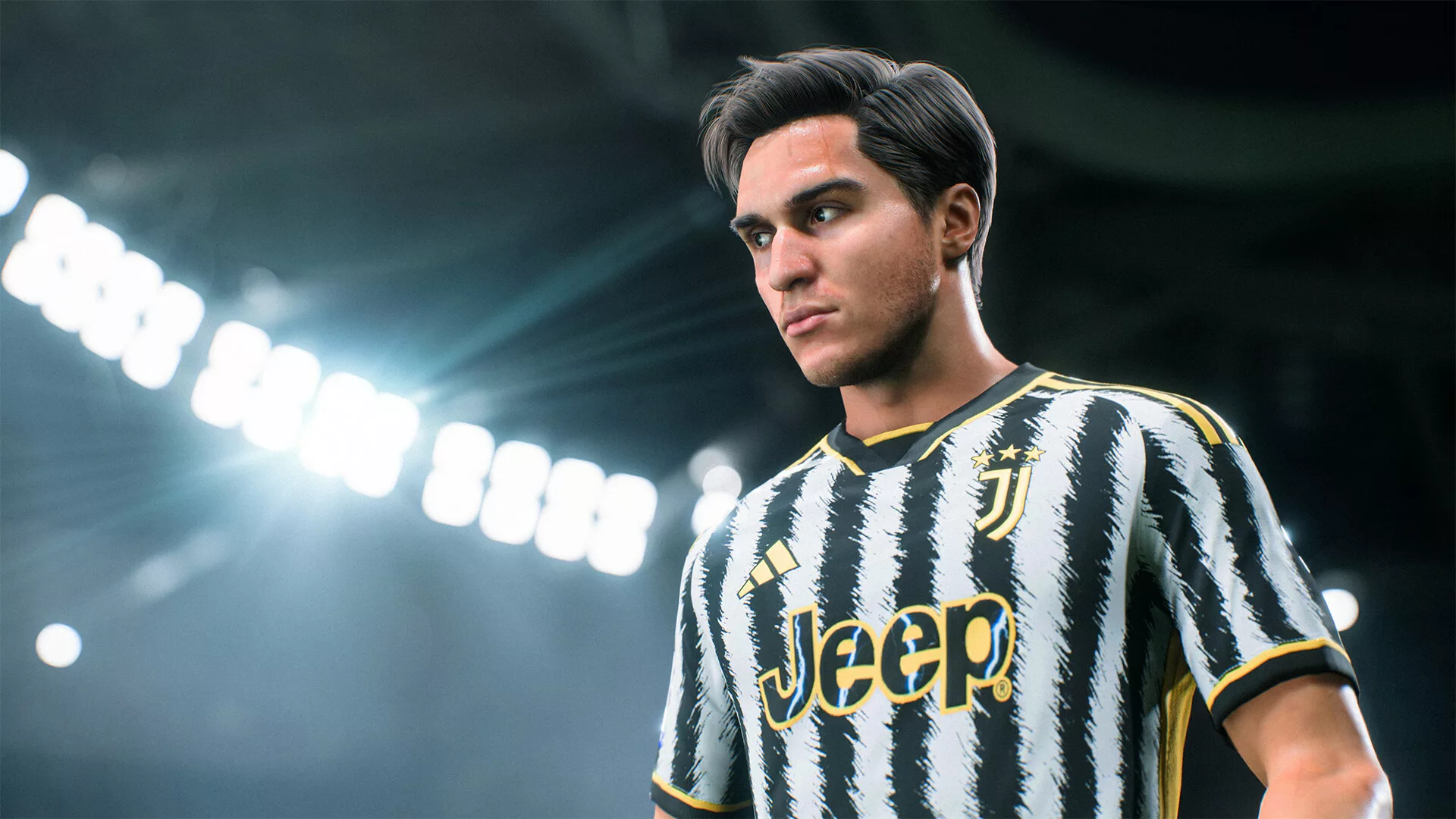 Commentary has also been reworked with additional lines and variety to reflect in-game events more accurately. While repetitive dialog creeps in over long play sessions, the commentators sound more conversational and knowledgable about real-world player skills and personalities. Post-goal replays also showcase appropriate camera angles and enthusiastically called highlights to celebrate your best moments.
Menu and cinematic music consists of licensed tracks spanning electronic, hip-hop and rock. The ability to customize your own music playlists for menus and stadiums also exists, allowing further personalization. On the whole, EA Sports FC 24's diverse, contextual audio design heightens the experience substantially.
Every stadium has its own distinctive soul. Crowds hang on every pass and shot. Commentary acknowledges your achievements. The mix of sights and sounds combines for perhaps the most immersive virtual matchday environment yet achieved. Close your eyes during a tense match, and you just might forget for a moment that you aren't actually there in the stands.
Opening Up The Pitch to All Players
EA Sports FC 24 incorporates several assists and tutorials aimed at making virtual soccer more approachable for players of all skill levels. Multiple difficulty modes allow tuning the challenge to your capabilities, from super-easy beginner settings to punishing simulation intensity. Individual assists can also be toggled for features like passing, shooting, defending and goalkeeping. Newcomers can ease into the game while veterans can enable pure skill-based mastery.
The practice arena has been expanded with more detailed explanatory drills and scenarios that teach key skills like crossing, penalties and defensive positioning. Running through these training lessons helps get your tactics down before stepping onto the pitch. The redesigned menus also provide easier navigation compared to prior entries. Contextual prompts guide you through screens, clearly indicating selection purposes.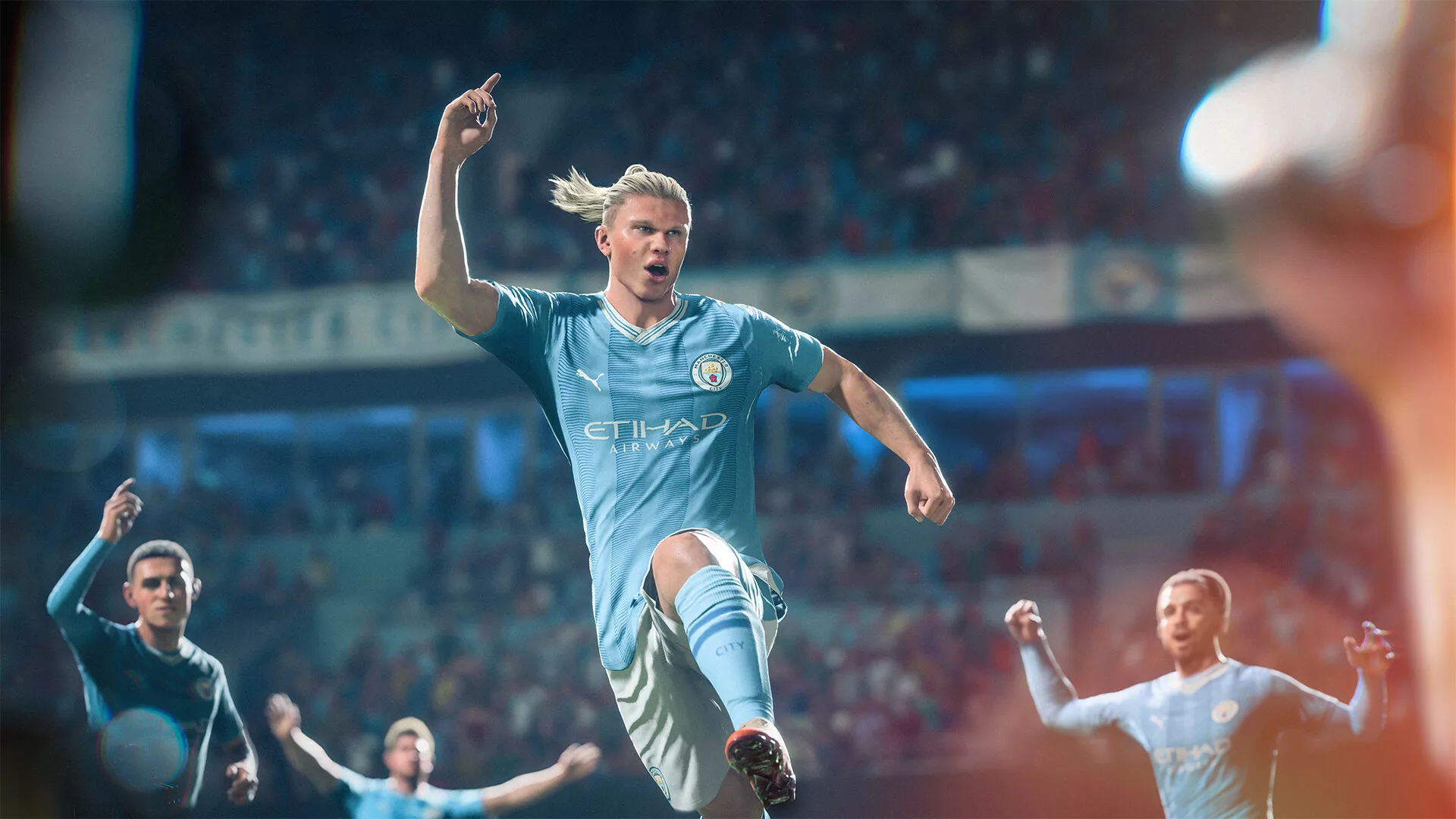 Between the comprehensive training modes, granular difficulty and assist customization, and more intuitive navigation, EA Sports FC 24 opens the door widely for both committed soccer aficionados and casual fans drawn in by the realism and presentation. Now even someone who has never played a soccer video game can boot it up and quickly learn the ropes thanks to these thoughtful accessibility options.
While mastering the nuanced controls and strategies will require dedication, the basics are achievable by all. That's an important factor for any sports title with broad appeal across experience levels. EA Sports FC 24 succeeds in this regard.
Debating Ultimate Team's Economy
No discussion of an EA Sports title these days is complete without examining how microtransactions and monetization affect the experience, especially in the all-consuming Ultimate Team mode. This aspect remains one of the more controversial in EA Sports FC 24. The ability to gain advantages by spending real money looms large.
As always, Ultimate Team progression heavily incentivizes buying player packs with either earned in-game currency or premium FIFA Points purchased with cash. Both options are readily available from the main menu. Those willing to spend reap rewards, gaining coveted rare player cards not obtainable through grinding alone.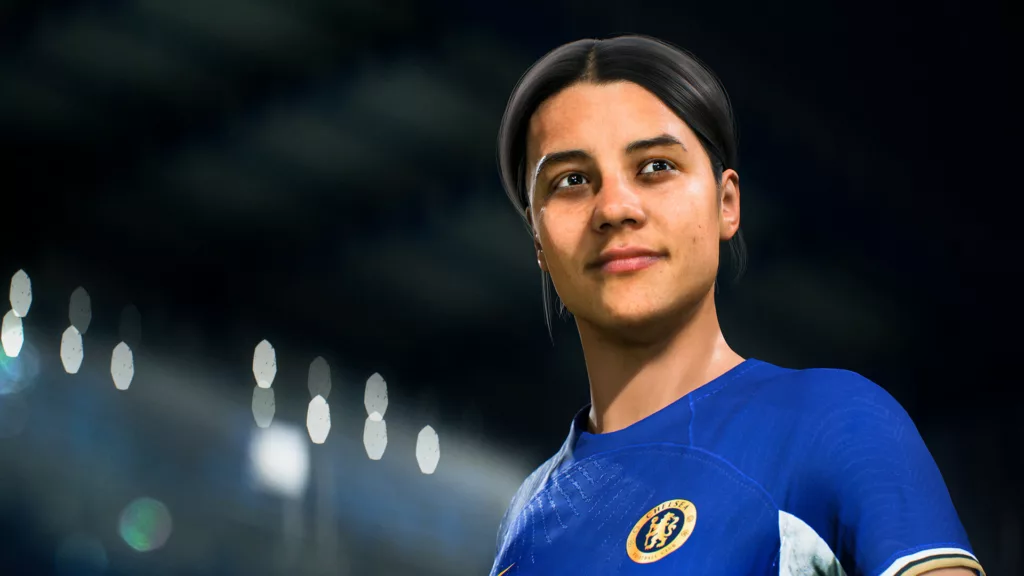 Top squads are always staffed by players who paid their way there first. This pay-to-win structure places free players at an inherent disadvantage in competitive modes like Weekend League. While the new Evolution system provides some ability to strengthen your existing players through objectives, you're still left needing to rely significantly on the luck of the draw from packs.
On one hand, EA Sports FC 24 does seem to provide more opportunities for earning currency and rewards versus prior years through more modes and variety in daily objectives. With some dedication, grinding your way to a serviceable squad without paying extra is viable. But the overall model remains slanted toward pushing you to open your wallet.
Balancing monetization goals with fair progression represents an ongoing challenge when devising any Ultimate Team economy. EA Sports FC 24 makes subtle strides but largely sticks to familiar conventions in this regard rather than overhauling systems. The outcome walks a murky line between reasonable business model and predatory practice, depending on your perspective.
While the allure of building your dream team remains as engrossing as ever, how much enjoyment you ultimately derive depends heavily on your willingness to buy into literal monetization of your fandom. For some, that's a deal-breaking turnoff.
Incremental Steps in A Familiar Direction
As the curtains close on the FIFA era, EA Sports FC 24 ushers the series into its next chapter under a new branding. Does this mark a bold new direction for the soccer simulation franchise, or is it merely superficial repackaging? Based on the experience overall, the answer lies somewhere in between.
There's no denying EA Sports FC 24 brings noticeable improvements, especially regarding on-pitch gameplay and presentation elements. The enhanced animation system, individualized player styles, refined shooting and passing mechanics, and overall visual polish combine to deliver the most authentic and immersive virtual soccer offered yet. Matchday atmosphere is palpable. EA Sports deserves credit for meaningful under-the-hood advancements.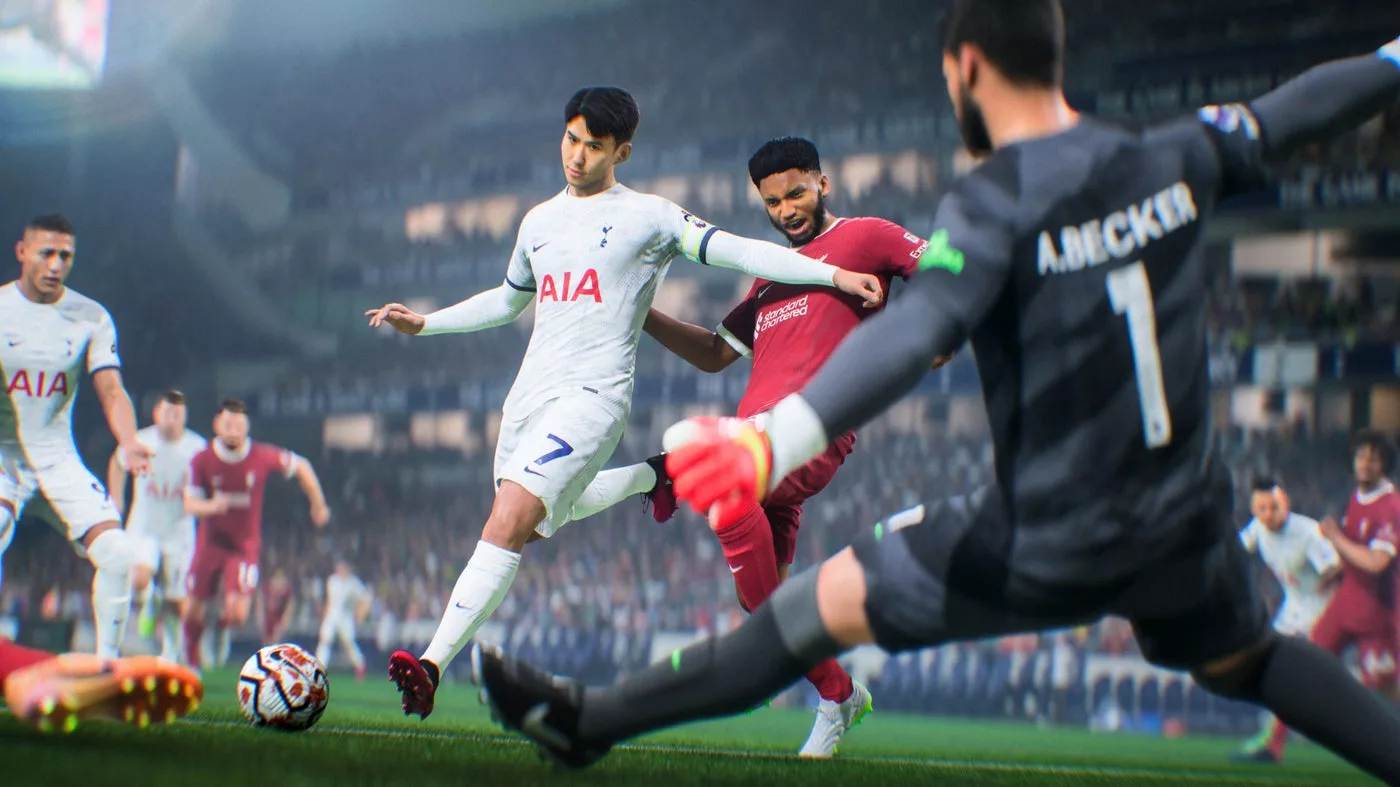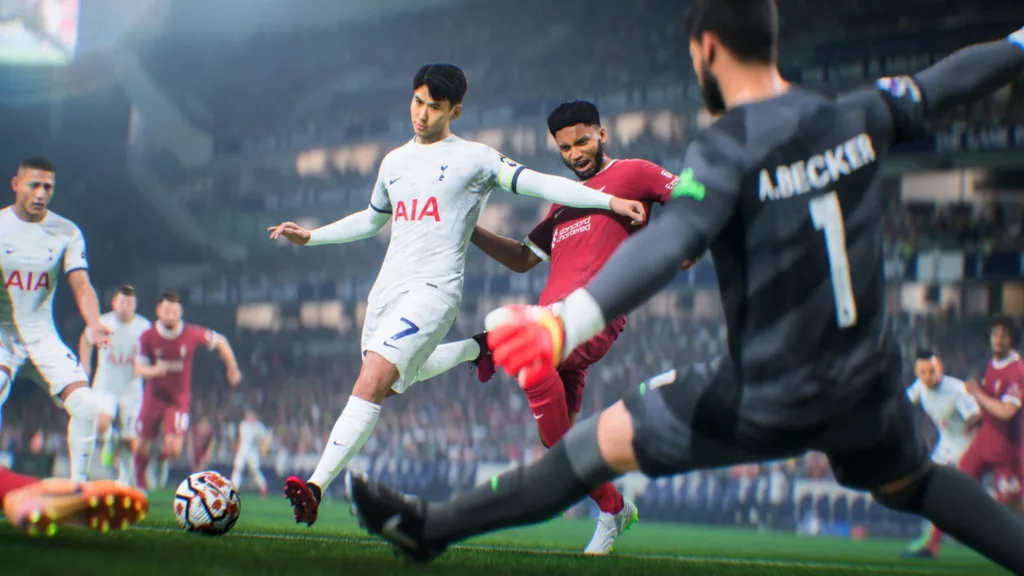 However, EA Sports FC 24 also leaves the lingering feeling of missed opportunity in terms of innovation within its broader scope. Despite shedding the FIFA name, none of the game modes have undergone complete overhauls. Additions like Evolutions in Ultimate Team and coaching tools for Manager Career add layers without transforming core structures. Volta and Pro Clubs remain stagnant as secondary priorities.
The series has grown stale in terms of pushing genre boundaries or integrating narrative elements to enrich career modes over recent iterations. Microtransaction dependence also persists, affecting Ultimate Team's fairness. EA Sports FC 24 brings heartening improvements but coasts creatively.
So is EA Sports FC 24 worth purchasing? For soccer fans seeking another year of authentic gameplay coupled with spectacular presentation values, undoubtedly so. It executes well on its core pitch-to-whistle premise. But those craving bold new directions or hoping a rebrand signals reinvention may leave wanting more.
EA Sports FC 24 continues a cautious evolution of an established juggernaut rather than restarting a revolutionary new era. It's a quality game that incremental steps forward. But it's not yet the revolution. For now, the beautiful game marches down a familiar road. Fans can only hope bolder risks that unlock the series' full potential are on the horizon. EA Sports FC 24 is a good next chapter; the best may still be yet to come.
The Review
EA Sports FC 24
While not a dramatic reinvention, EA Sports FC 24 displays iterative improvements that make for the most realistic and immersive soccer simulation yet. Excellent presentation values and on-pitch mechanics build on a strong foundation, even if broader innovation is lacking. It succeeds at evolving a proven formula another year rather than revolutionizing genres. For fans seeking authentic virtual soccer grounded in quality craftsmanship if not creativity, EA Sports FC 24 is a title definitely worth lacing up for.
PROS
Improved animation and realism in on-pitch gameplay.
Individualized Playstyles for players enhance authenticity.
Refined shooting and passing mechanics.
Impressive visual presentation and attention to detail.
Dynamic and immersive audio design.
Accessibility options make the game approachable for all skill levels.
CONS
Lack of major innovations or significant changes in game modes.
Issues with AI, particularly for defenders and goalkeepers.
Ultimate Team's microtransaction system may be viewed as pay-to-win.
Manager Career mode lacks interactive story elements.
Limited RPG elements and immersion in Player Career mode.
Volta and Pro Clubs modes remain relatively stagnant.