If you've been playing Starfield while reserving your affections for that special romance option, you might want to rethink your strategy. Starfield holds a surprising status effect called "Emotional Security," and the only way to acquire it is through intimate encounters. This effect provides a substantial 15% XP boost for a real-time duration of 24 minutes, making it even more beneficial than some in-game chems.
The "Emotional Security" bonus is akin to the 10% XP increase known as "Well Rested" that you receive for resting in a bed. However, it surpasses it in value because it signifies a deep emotional connection with an NPC in the game.
The Path to "Emotional Security" – Finding Love in Starfield
In Starfield, there are no fleeting romances or one-night stands; instead, the game encourages you to build meaningful relationships. To access this XP-boosting effect, you need to embark on a romance journey with one of the select NPCs who are open to such connections. Fortunately, Starfield's companions are not too demanding when it comes to love, and winning their hearts is a matter of time and effort.
By taking a companion along with you on your adventures and maintaining a good reputation (no constant criminal activities, just like real life), you'll gradually unlock special "flirt" dialogue options. These interactions eventually lead to love and even marriage within the game.
Once you tie the knot, your spouse can automatically share your bed while traveling together. It's worth noting that Starfield doesn't feature explicit sex scenes; instead, your partner may make flirtatious comments upon waking up, adding a touch of romance to the game.
The Pragmatic Approach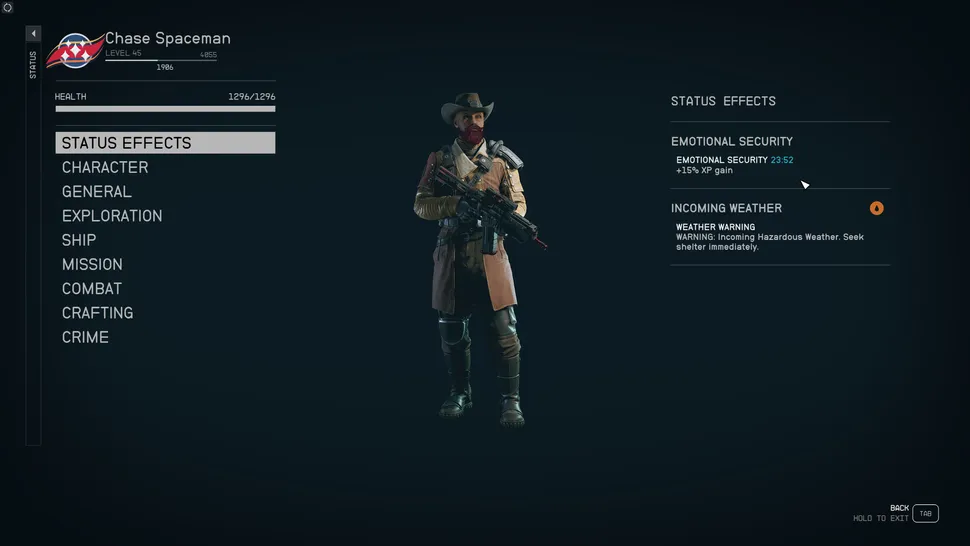 If your primary goal is maximizing your XP gains, pursuing this romantic route is a sensible choice. There are no negative consequences for letting time pass, and getting married doesn't prevent you from adventuring with other companions.
However, personal preferences vary, and you might not find any of the four romanceable companions in Starfield to your liking. Each has their own unique characteristics, so you can choose the one that best suits your taste.
For those who aren't ready to commit to a romantic relationship, there's another option. You can easily acquire the "Well Rested" buff, which provides a 10% XP boost, by simply sleeping in any bed. Whether you choose "Emotional Security" or "Well Rested," timing your rest right before completing quests can maximize your XP bonus.
In conclusion, Starfield offers players a unique way to boost their XP through "Emotional Security," rewarding those who choose the path of romance and connection in this expansive universe.
Wondering how Jets'n'Guns 2 compares to its predecessor? Get insights on gameplay, visual upgrades, and more in our in-depth Jets'n'Guns 2 analysis.