When it comes to petting cats in Assassin's Creed Mirage, it seems that players are coming up short. And this isn't just a superficial observation; there's concrete data to support this claim.
The official Assassin's Creed Twitter account recently dropped a surprising statistic: within just six days of the game's launch, players had petted a mere 1.2 million street cats. On the surface, this might sound like a significant number, but when you take a closer look, it's clear that it's a rather paltry figure.
Ubisoft revealed that players have collectively spent an astounding 479 years parkouring through the bustling streets of Baghdad, and there have been an astonishing 60 million "leaps of faith." In light of these staggering numbers, it becomes apparent that a mere 1.2 million cat pets fall far short of what one might expect. It's time for players to reassess their priorities.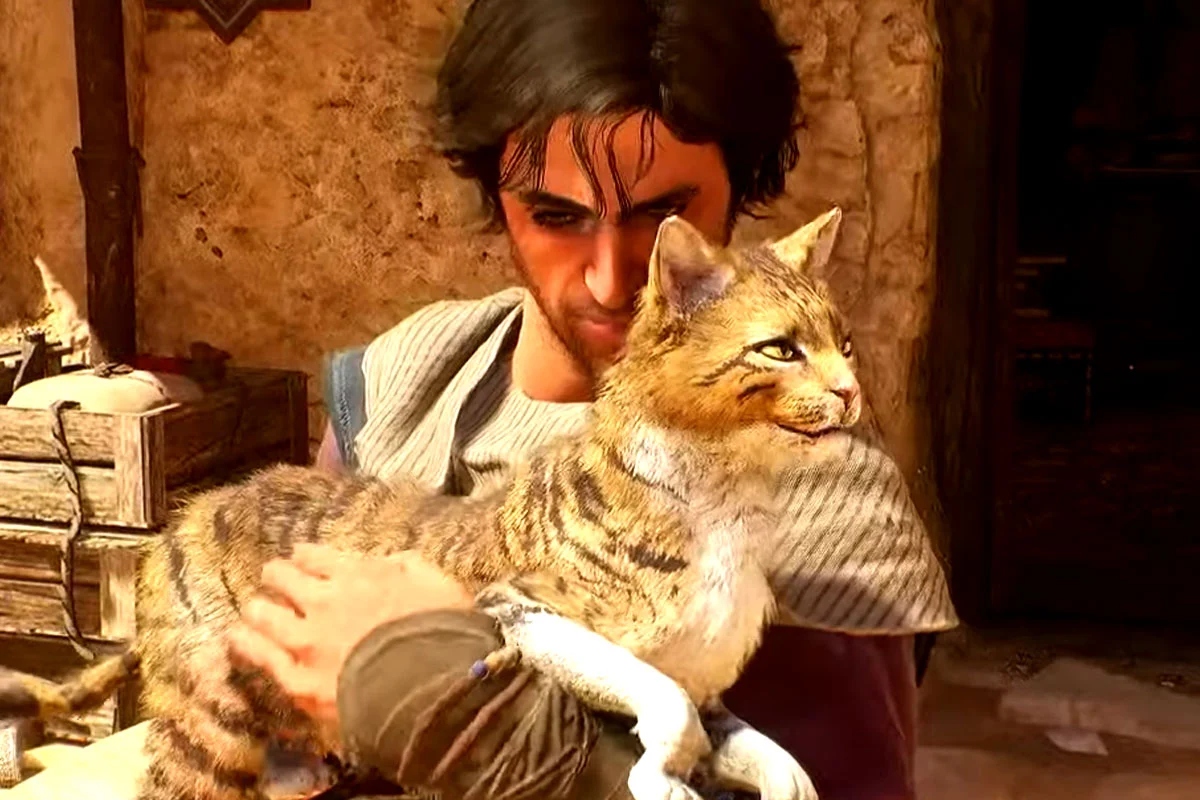 What's even more disheartening for Assassin's Creed Mirage players is the comparison to Ghost of Tsushima enthusiasts. In the first ten days after its 2020 launch, players of the latter title managed to pet an astonishing 10 million foxes. A stark contrast, and a call to action for the Assassin's Creed community.
Now, turning our attention to the feline inhabitants of Assassin's Creed Mirage, players who invest enough time in the game and have a heart for our furry friends will eventually stumble upon a unique cat – one bearing the Assassin's Creed logo naturally etched onto its face.
Thanks to a discovery on Reddit, it was unveiled that this special cat is the real-life pet of an avid Assassin's Creed fan who had approached Ubisoft with the request to include their beloved feline companion in the game.
In summary, it's evident that Assassin's Creed Mirage players have some catching up to do in the realm of cat-petting, and the game continues to provide delightful surprises in the form of real-life pet appearances. As the adventure unfolds, there's no doubt that the world of Assassin's Creed Mirage holds many more secrets and cat-petting opportunities yet to be uncovered.
🕹️ Next-Gen 3D Platformer Insights: Seeking a fresh perspective on 3D platformers? Discover the quirks, challenges, and delights of "Bang-On Balls" in our expert game breakdown.