EA Sports has unveiled new details about its highly anticipated game, EA Sports FC Tactical, a free-to-play turn-based football spin-off. The game is set to launch on iOS and Android devices in early 2024.
EA Sports FC Tactical was first teased during EA's grand reveal of its revamped football series in July, and since then, football gaming enthusiasts have eagerly awaited more information.
The game's primary focus is on in-game strategies, with an emphasis on managing aspects like stamina and power plays. EA Sports FC Tactical transforms the usual real-time match action into a turn-based experience, where players and opponents take turns to defend, attack, perform skill moves, and aim for those coveted goals.
Before players step onto the virtual pitch, they must build and strengthen their dream team. This involves assembling a squad by collecting and training real football stars such as Erling Haaland, Son Heung-min, Jude Bellingham, Federico Chiesa, and Virgil van Dijk.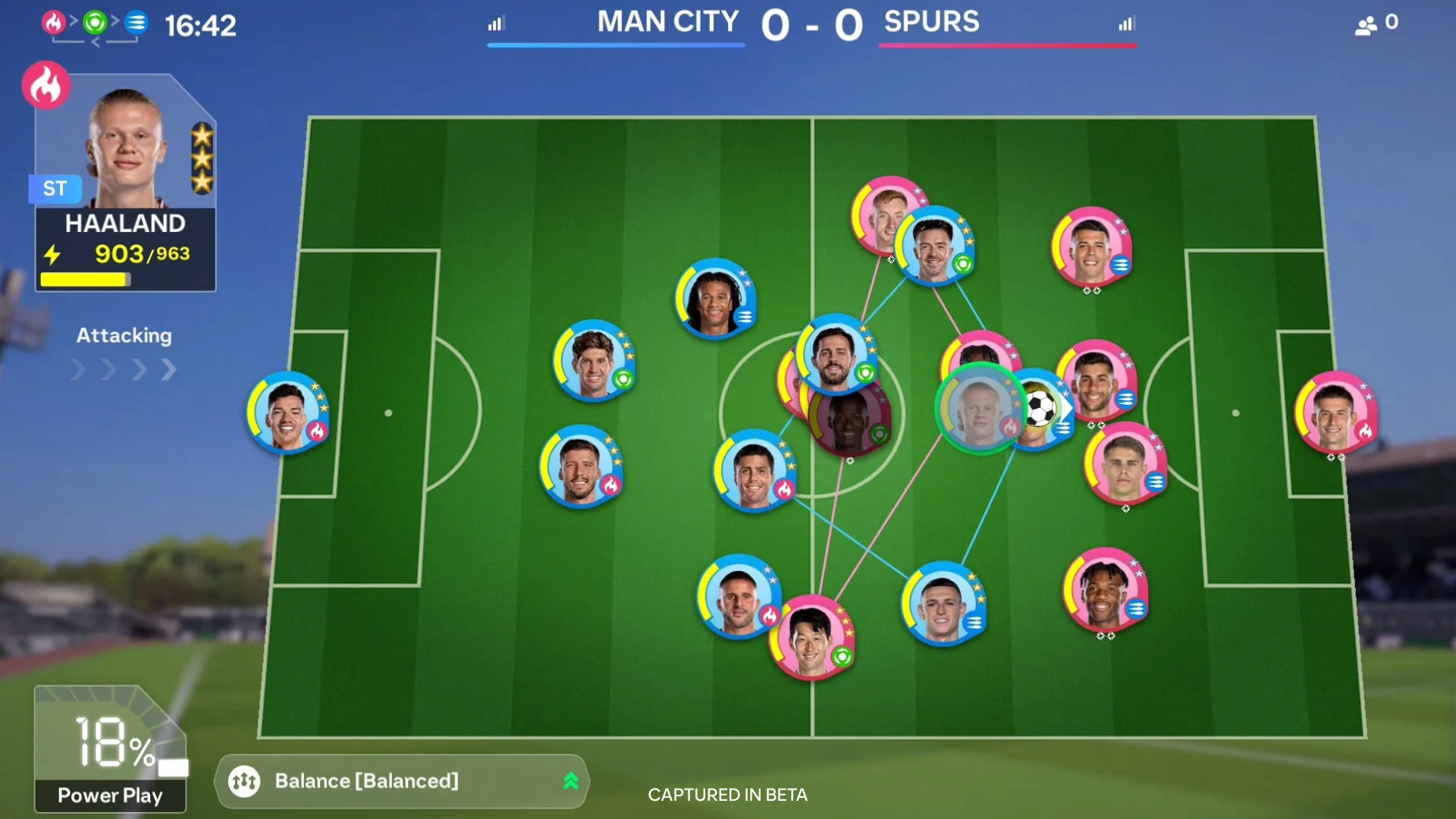 In total, EA Sports FC Tactical features over 5,000 real footballers from more than ten different leagues, including the Premier League, La Liga, Bundesliga, Ligue 1, and Serie A.
EA explains that players can "train players to master high-skill moves, unlock perfect traits for deeper progression, and customize their team with various items such as stadium designs, kits, and balls."
The game offers a variety of modes, including online friendly matches and intense online competitions. Players can also engage in Rank matches, Leagues, and Guilds, promising an "authentic football action like never before," according to EA.
While EA's official press release doesn't explicitly mention it being "free-to-play," the game's listing on the App Store confirms this. Additionally, it narrows down the release date to the specific date of January 18, 2024.
The listing also reveals a range of in-app purchases, including bundles of Tactical Points ranging from 99p to £30.99, a £12.99 Premium Pass, £18.99 Premium Pass Plus, and the first in a series of Training Support Packs, priced at £5.99.
The upcoming release of EA Sports FC Tactical follows the successful launch of EA's newly branded football franchise after it moved away from the FIFA license. The game publisher recently celebrated a milestone with 11 million players in the first week of EA Sports FC 24's release on PC and consoles.
This marked an increase of 1 million players compared to FIFA 23's performance in the same period, underlining a "20% year-over-year" growth in new players for the series. Football gaming fans can anticipate an exciting and innovative experience when EA Sports FC Tactical makes its debut in early 2024.