King Kong remains an iconic and beloved character nearly a century after his film debut in the 1933 classic that shares his name. While we've seen numerous remakes and spinoffs over the decades, the rate of new King Kong content has slowed in recent years. So when a new game titled Skull Island: Rise of Kong was announced earlier this year, it generated some cautious excitement among giant ape fans.
Developed by IguanaBee and published by Nacon, Rise of Kong aims to tell an original origin story for Kong set on the dangerous and dinosaur-filled Skull Island. This third-person action-adventure game launched in October 2023 for PlayStation 5, Xbox Series X/S, PlayStation 4, Xbox One, Nintendo Switch, and Windows PC. With mixed early impressions and scant preview coverage, Skull Island: Rise of Kong seemed to arrive suddenly just before release. Now that it's here, the question is whether this beat-'em-up manages to capture the thrill of controlling an iconic pop culture monster, or if it feels like a rushed cash grab looking to bank on Kong's name.
In this review, we'll dive into every aspect of Rise of Kong to determine if it's a worthy new installment in the King Kong universe or just another mediocre movie tie-in. We'll scrutinize the gameplay, visuals, story, and technical elements to see if this title delivers an engaging experience that justifies its $40 price tag. Strap in as we explore whether Skull Island: Rise of Kong is a majestic adventure worth playing or a hollow shell of a game that fails to live up to Kong's towering legacy.
A Familiar Origin Story in a Vast but Empty World
Skull Island: Rise of Kong aims to tell an original backstory about how Kong became king of his domain. The game opens with Kong as an adolescent after his parents have been killed by a vicious dinosaur named Gaw. After this tragic event, Kong is left to fend for himself and eventually seek vengeance against the creature that orphaned him. Players step into Kong's role as he explores the sprawling and treacherous Skull Island, fighting prehistoric beasts and gaining new skills while uncovering his full power and destiny.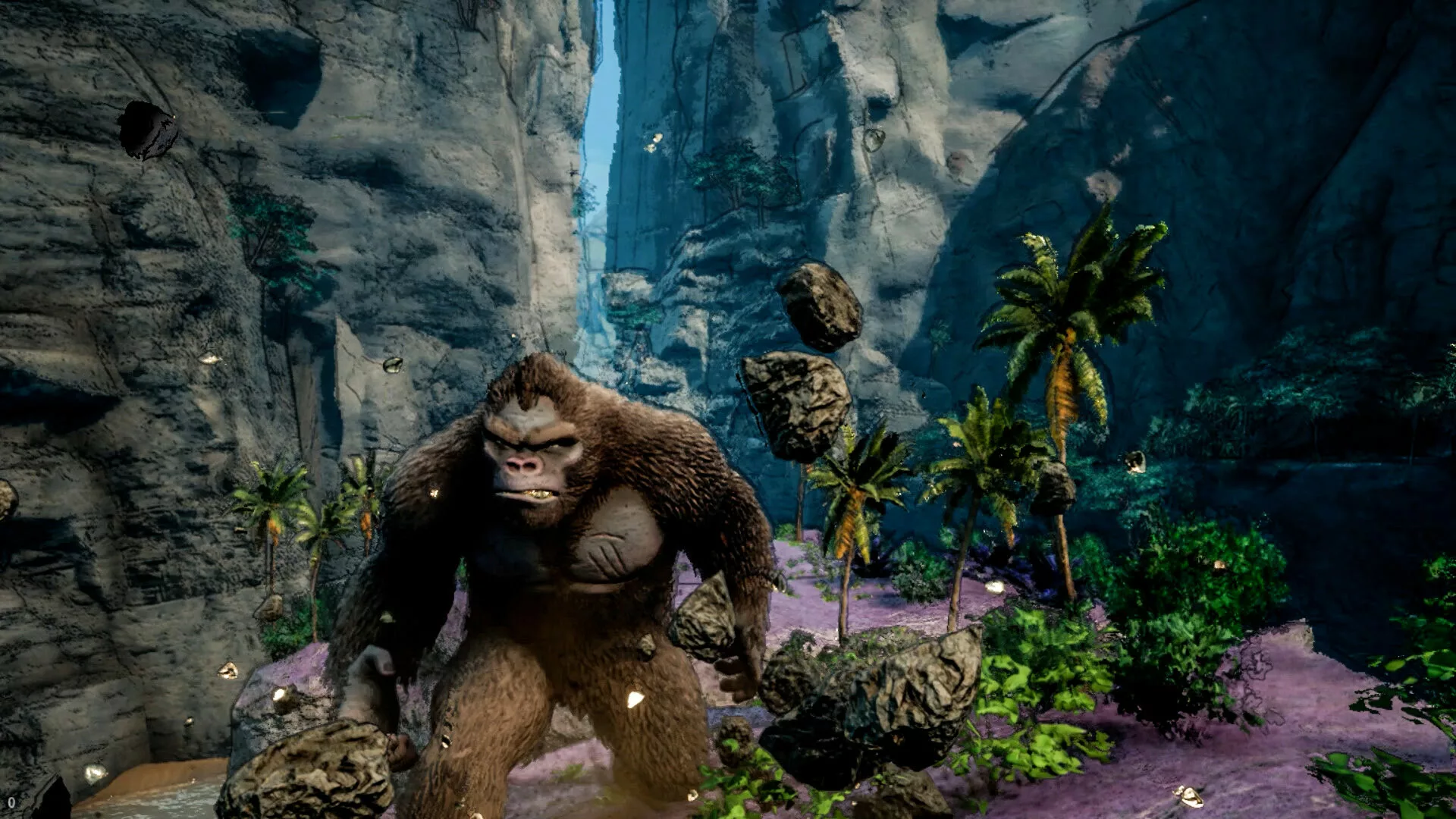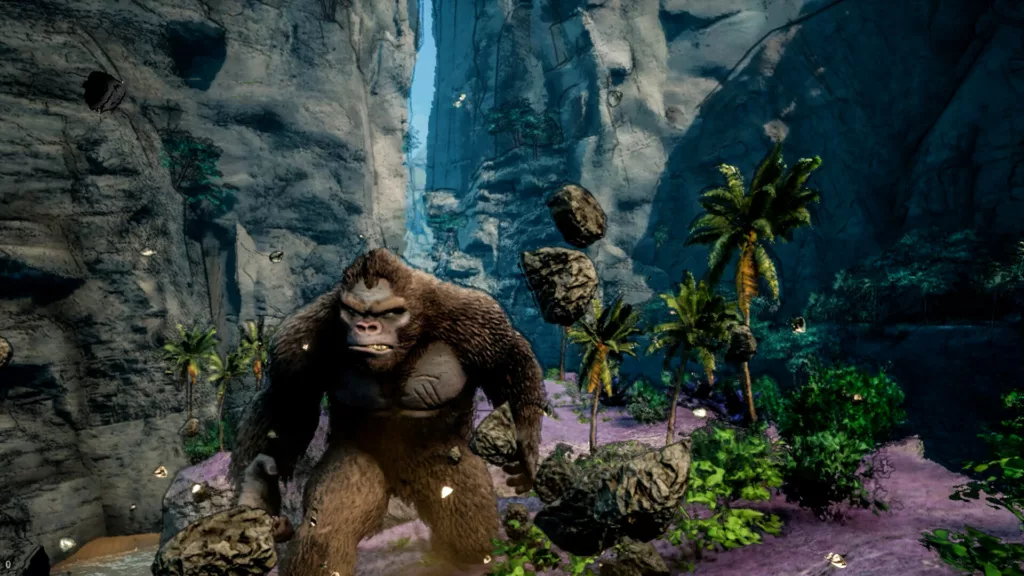 The storyline hits plenty of predictable beats you'd expect in a Kong origin, like dead parents, a quest for revenge, and proving one's strength as the future monarch. But the narrative lacks any real sense of emotion or gravitas aside from Kong's pure rage. His personality is barely developed beyond just being an angry gorilla who punches things. For a game centered entirely around Kong himself, Rise of Kong does little to make him an actually compelling protagonist.
Skull Island itself is certainly expansive, with five massive levels full of winding paths, sheer cliffs, and hidden caves. Each biome features its own ecosystem and terrain, from fungal forests to lava-spewing volcanoes. However, while the world may be broad, it's also quite barren. Aside from some primitive villages, there are no memorable landmarks or eye-catching vistas. You'll spend most of your time in nondescript rocky and jungle environments fighting repetitive enemies. So while the scale of the island appears impressive at first glance, there's little sense of wonder or intrigue motivating you to explore every nook and cranny. For a game named after Skull Island, the setting feels like generic wilderness that happens to have a giant ape in it rather than a fully-realized character of its own.
The story and world of Rise of Kong will undoubtedly feel familiar to anyone who knows King Kong's universal origin template. But instead of finding interesting ways to build on that formula, this game is content with delivering the most basic rendition possible. Neither the narrative nor the environments contain any creativity or surprise beyond what we already expect. While the scale is certainly large, the world comes across as hollow once you realize there are no captivating details filling that space.
Explore the Notorious Life of John Gotti: "Delve into the captivating world of one of the most infamous mob bosses in history. Discover our in-depth review of Get Gotti, a docuseries that unravels the complex tale of John Gotti's rise and fall."
Dated Visuals Marred By Glitches and Inconsistencies
Skull Island: Rise of Kong utilizes a simplistic graphical style that aims for a Saturday morning cartoon aesthetic but ends up looking more dated than nostalgic. The environments and character models feature plain textures, chunky geometries, and muted color palettes that seem a generation behind current standards. While this art direction channels a certain low-poly charm, it also appears rushed and unpolished rather than an intentional choice. Jungle trees and rocky outcroppings are copied repeatedly with obvious tiling, giving the world a cheap feel.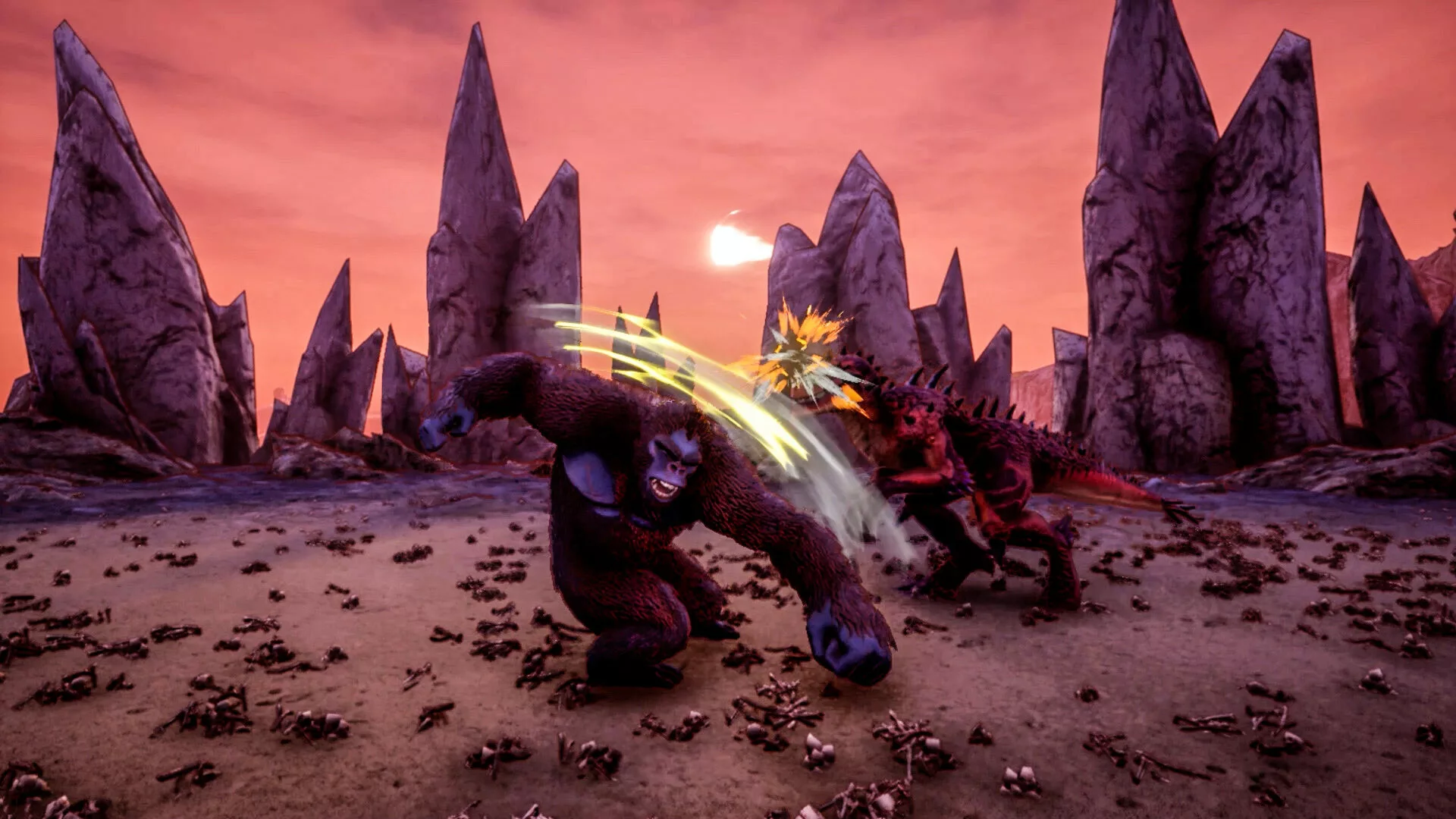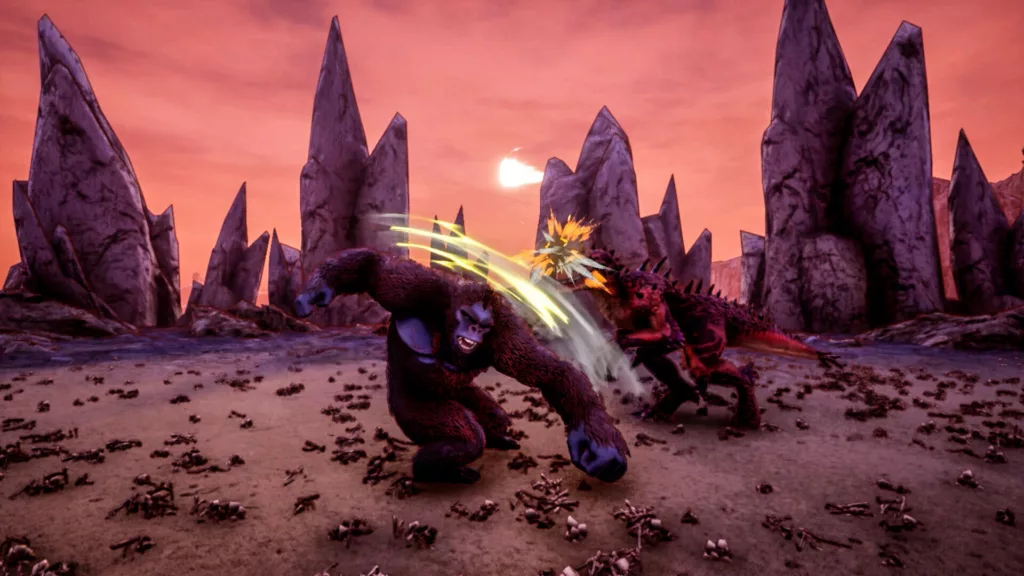 Kong himself animates relatively smoothly with some nice touches like waving his arms when he roars. But he seems disconnected from the world around him, moving with more fidelity than the environments reacting to him. The graphical inconsistencies extend to other creatures like dinosaurs and lizards that look copy-pasted onto the terrain. Visuals frequently glitch as well, with objects noticeably popping in and both enemies and Kong himself getting stuck in or clipping through the geometry.
Cutscenes suffer from even more egregious technical issues that create an amateur presentation. Pre-rendered cinematics showcase pixelated textures reminiscent of early PlayStation 2 graphics. In one scene, a still JPEG image awkwardly stands in for a character against animated backgrounds. Lip syncing often doesn't match the dialogue, creating a poorly dubbed kung fu movie effect. The shoddy cutscenes conflict strongly with the in-game visuals, almost seeming like placeholder assets that weren't finalized.
While Rise of Kong channels an intended aesthetic, the execution demonstrates its budget-title origins. The dated look combined with glitches and lacking polish failed to draw me into the experience. I expected to feel immersed in an exotic, dangerous island teeming with prehistoric life. Instead, technical limitations constantly broke that immersion and shattered the suspension of disbelief. With its stark graphical inconsistencies and unoptimized performance, Skull Island never truly feels alive. While a simpler style isn't inherently bad, the final product suggests visuals were an afterthought rather than a key pillar supporting gameplay and storytelling. For a game centered around giant monsters in a mysterious world, Rise of Kong needed much more captivating graphics to sell that fantastical premise.
Discover the Enchanting World of For The King 2: Are you ready to embark on a whimsical RPG adventure? Dive into our detailed For The King 2 game review to explore the vibrant realms and strategic gameplay that await you in this captivating sequel.
Repetitive Combat and Platforming That Never Evolves
As an action-focused title, Skull Island: Rise of Kong's success hinges on delivering exciting gameplay that makes you feel like a powerful giant ape. Unfortunately, the repetitive combat and rudimentary platforming fail to capture that fantasy.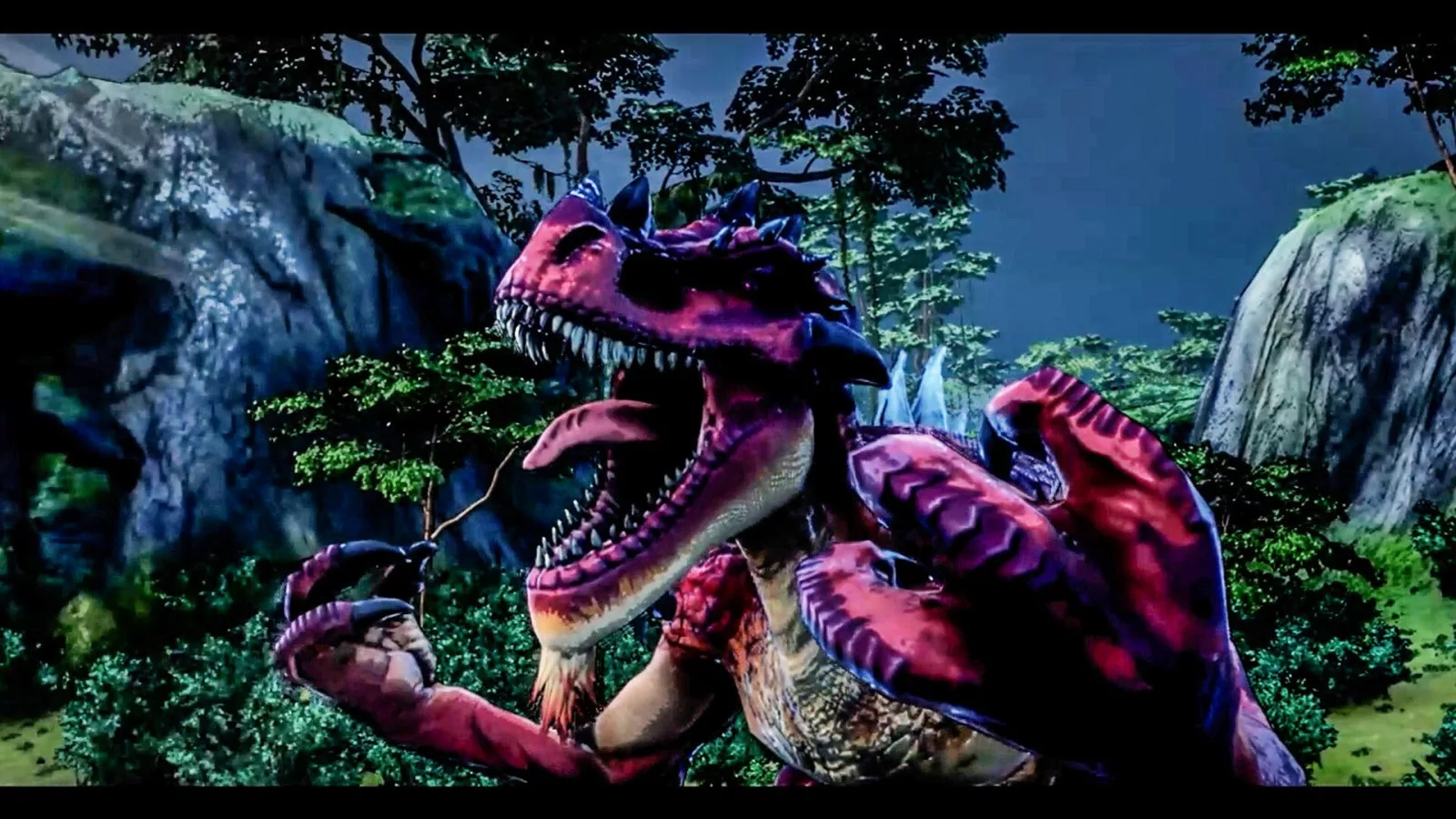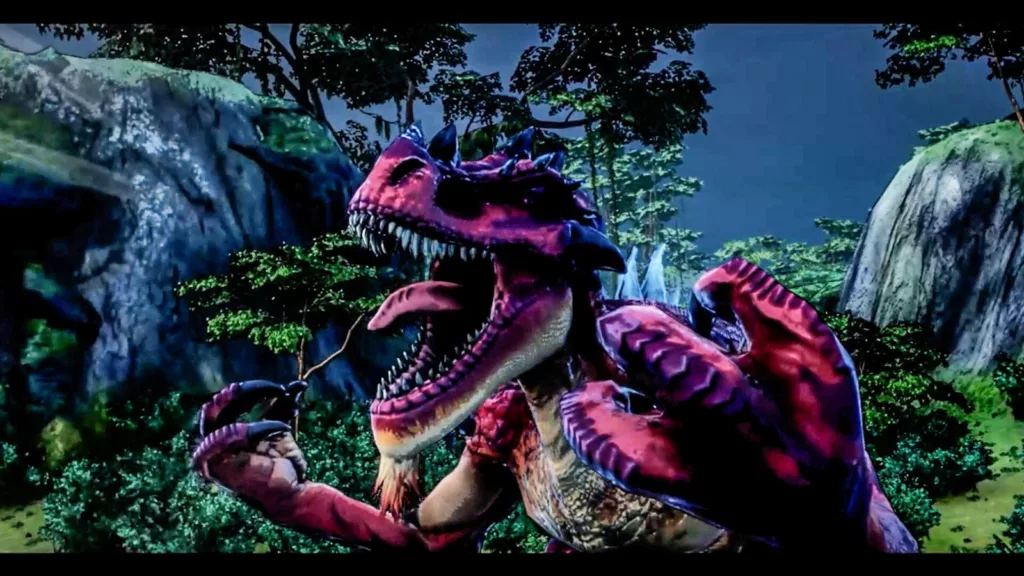 Fighting consists of mashing light and heavy attack buttons to perform basic punch combos against a variety of dinosaur enemies. Kong later unlocks zone-specific special moves like ground pounds or charging shoulder bashes, but none fundamentally alter the monotonous beaten-path gameplay. Most battles devolve into using the same sequences of strikes, dodges, and finishing moves to whittle down health bars. Enemy designs provide almost no variety beyond different skins and minor animation tweaks. Despite their menacing looks, adversaries utilize just a couple readable attack patterns. Even giant monsters require only minor strategy changes compared to regular foes.
The lack of challenge exacerbates the repetitive combat as Kong can guzzle down healing items mid-fight with no resource management. Health plants are so abundant I never had to think twice about sustaining damage. Between the brainless battles and copious healing, fights become more tedious than thrilling. I wanted to feel like humanity's champion braving deadly megafauna, but instead I was just checking boxes on a prehistoric to-do list.
Platforming and exploration elements fare no better than combat when it comes to monotony. Jumping across gaps, climbing vines, and moving through the environment demonstrates the basics competently but again fails to offer diversity. Whether it's finding hidden caves or pursuing the critical path, platforming boils down to following dotted lines and interacting with glowing objects. Kong's limited traversal abilities can't be expanded in creative ways, making navigation feel like paint-by-numbers rather than a skill to master.
Controls are straightforward with simple inputs for attacking, jumping, etc. But the game suffers periodic responsiveness issues, sometimes outright freezing for seconds at a time. These hitches completely break any combat flow and feel especially egregious for a action title where timing is critical. Between unresponsive controls and repetitive gameplay, I rarely felt the visceral thrill of unleashing Kong's primal power.
Skull Island: Rise of Kong had the opportunity to fulfill the ultimate power fantasy of controlling a legendary movie monster. Unfortunately, its by-the-numbers design takes no chances. Neither combat nor platforming ever provide a sense of growth or mastery. The same basic moves and combos that get you through the early game remain largely unchanged for the duration. Without evolving mechanics, deep progression, or rewarding difficulty, Rise of Kong's gameplay loops quickly become stale. This is button-mashing action at its most shallow, failing to capture what makes the Kong character so iconic.
Meandering Environments With No Sense of Direction
Skull Island aims to provide an expansive open world for Kong to explore, but the sprawling and convoluted level layouts do more to confuse and frustrate than encourage meaningful exploration. Each of the five zones spans a massive area with branching paths, sheer cliff faces, and twisting tunnels. Yet there are no memorable landmarks or visual cues to help orient yourself. I frequently got turned around after taking what seemed like a shortcut only to end up back at the beginning with 15 wasted minutes. The levels are so large and winding that they ultimately feel empty rather than rich with content.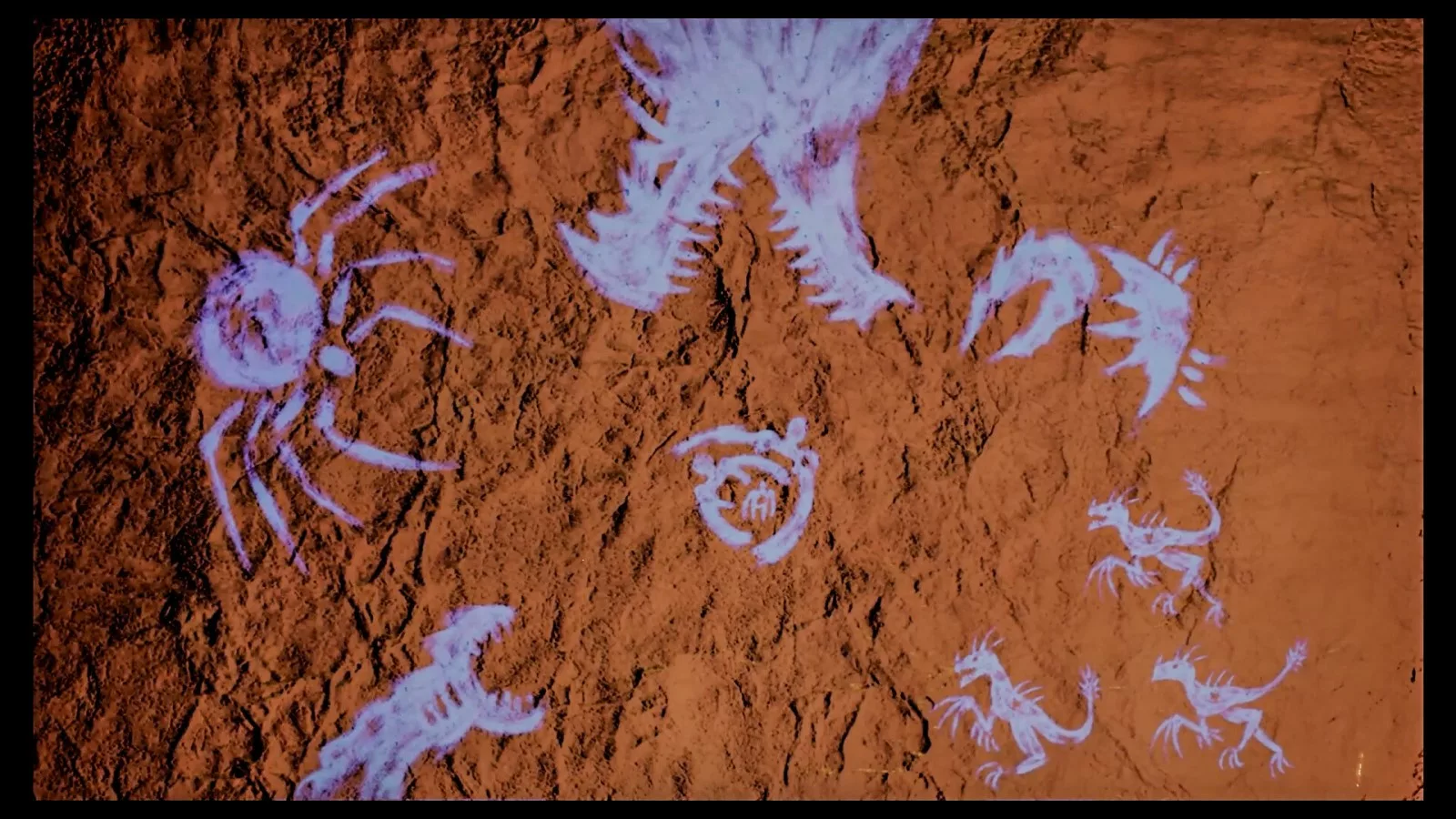 Objectives like taking down boss monsters or clearing combat arenas provide some direction, but the in-game map is utterly useless for tracking your location. There are no "you are here" indicators or even area names – just a mess of indistinguishable pathways from a zoomed out view. I relied on Kong's roar echo location to vaguely point me toward the next major marker, but even then, I'd often stumble upon it randomly after battling the convoluted terrain.
The bloated environments contain many dead-end branches or loops that lead back to earlier zones. I never felt rewarded for my exploration, only frustrated when I'd emerge somewhere I'd already been. The feeling of discovering new areas and unfolding the world is completely absent in Rise of Kong's poor level design.
Boss arenas fare slightly better by providing clear combat spaces. However, they amount to flat, circular rooms with some minor environmental hazards. None have interesting mechanics to make these climactic encounters feel unique.
With so much repetitive backtracking and aimless wandering, Rise of Kong's levels are a chore rather than a pleasure to traverse. Their sheer scale provides little tangible benefit when so much space is empty filler rather than handcrafted content. Skull Island needed more carefully constructed environments with meaningful shortcuts, navigational tools, and challenges tailored around Kong's abilities. Instead, the game delivers rambling jungle mazes full of wasted potential.
Forgettable Audio Undermines Immersion
Like the rest of Rise of Kong, the audio design seems to miss every opportunity to enhance the experience. The soundtrack features generic action cues on loop that fail to build mood or reflect Kong's personality. Tribal drums and synthesizers attempt to evoke Skull Island's exotic nature, but the repetitive music quickly fades into the background. With only a handful of themes that repeat constantly, the soundtrack becomes grating rather than energizing.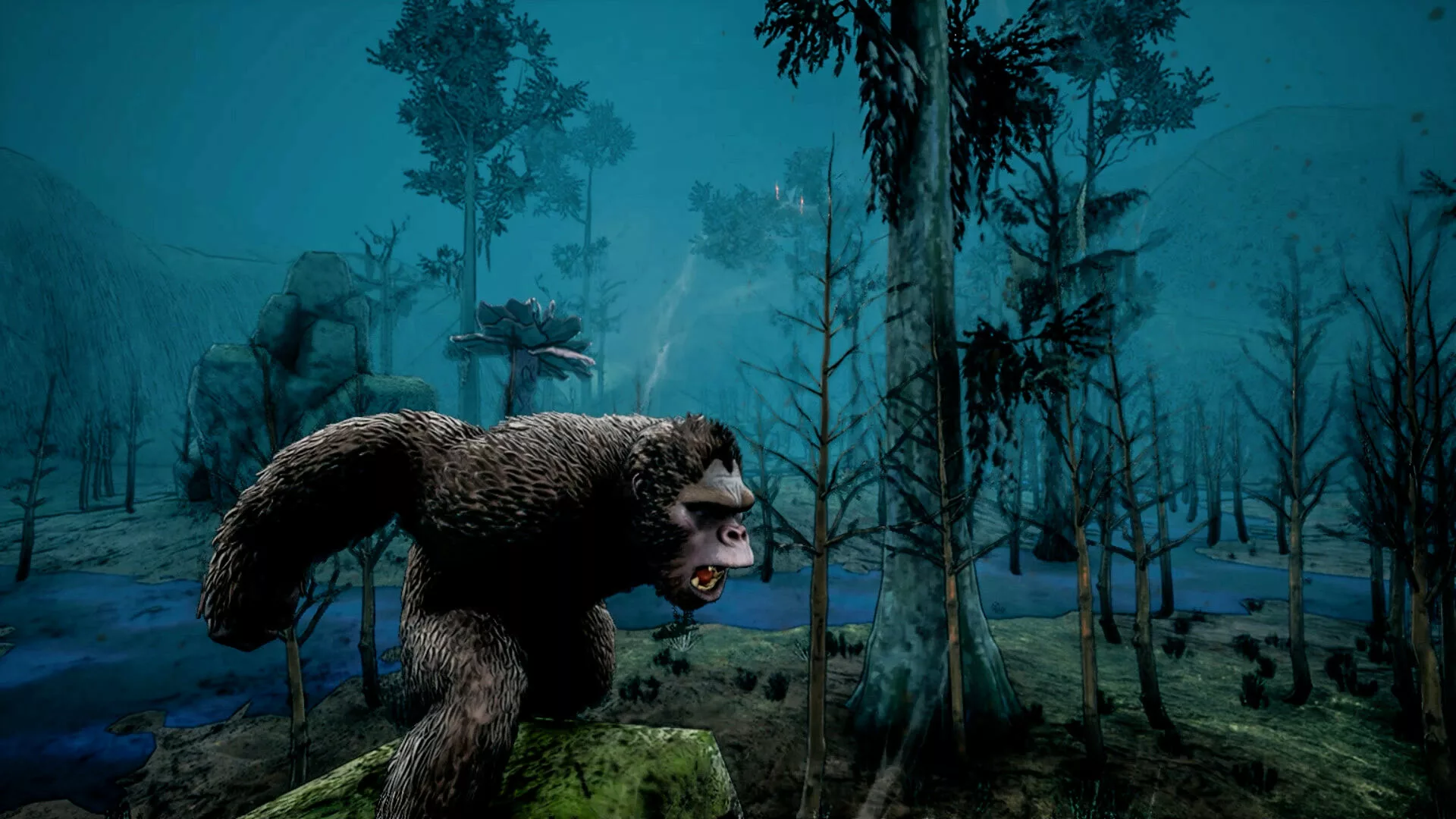 Effects like Kong's roars and the dinosaur screeches are serviceable but lack impact. Punches and crashes carry no sense of weight, undermining the feeling of controlling a giant beast. Ambient jungle noise is present but subdued to the point I barely registered animal calls or insect buzzes. For a game set on a monster-filled continent, the world sounds strangely sterile and muted.
Voice acting proves equally lackluster, with Kong limited to predictable gorilla grunts and roars. The narrator who frames the story delivers exposition competently but without much inflection or charm. Other tribespeople you encounter have only canned battle cries that repeat incessantly during fights. Overall, the vocal performances fail to bring characters or the world to life.
Rise of Kong had huge potential to immerse players with a foreboding yet wondrous soundscape. The audio could have sold the scale of controlling Kong while providing an exotic backdrop reflecting Skull Island's unique ecology. Instead, forgettable music, weak effects, and repetitive vocals undermine engagement. I felt no adrenaline rush from the soundtrack or sense of wonder from ambient noise. Like the graphics, Rise of Kong's audio proves thoroughly average, generic, and unpolished. For a blockbuster franchise like King Kong, I expect an audio experience that grabs me and enhances the action. Unfortunately, this game's lackluster sound design falls far short of that goal.
Frequent Bugs and Glitches Break Game Flow
For a modern title, Skull Island: Rise of Kong has an astounding number of technical issues that seriously impacted my playthrough. I encountered bugs like getting permanently stuck in terrain, boss fights glitching out and freezing, and random crashes forcing full restarts. The most egregious problems involved Kong completely locking up and being unresponsive to any controls for 30 seconds or more, often mid-fight. These hitches completely break the flow of gameplay and can even make progression impossible without reloading saves.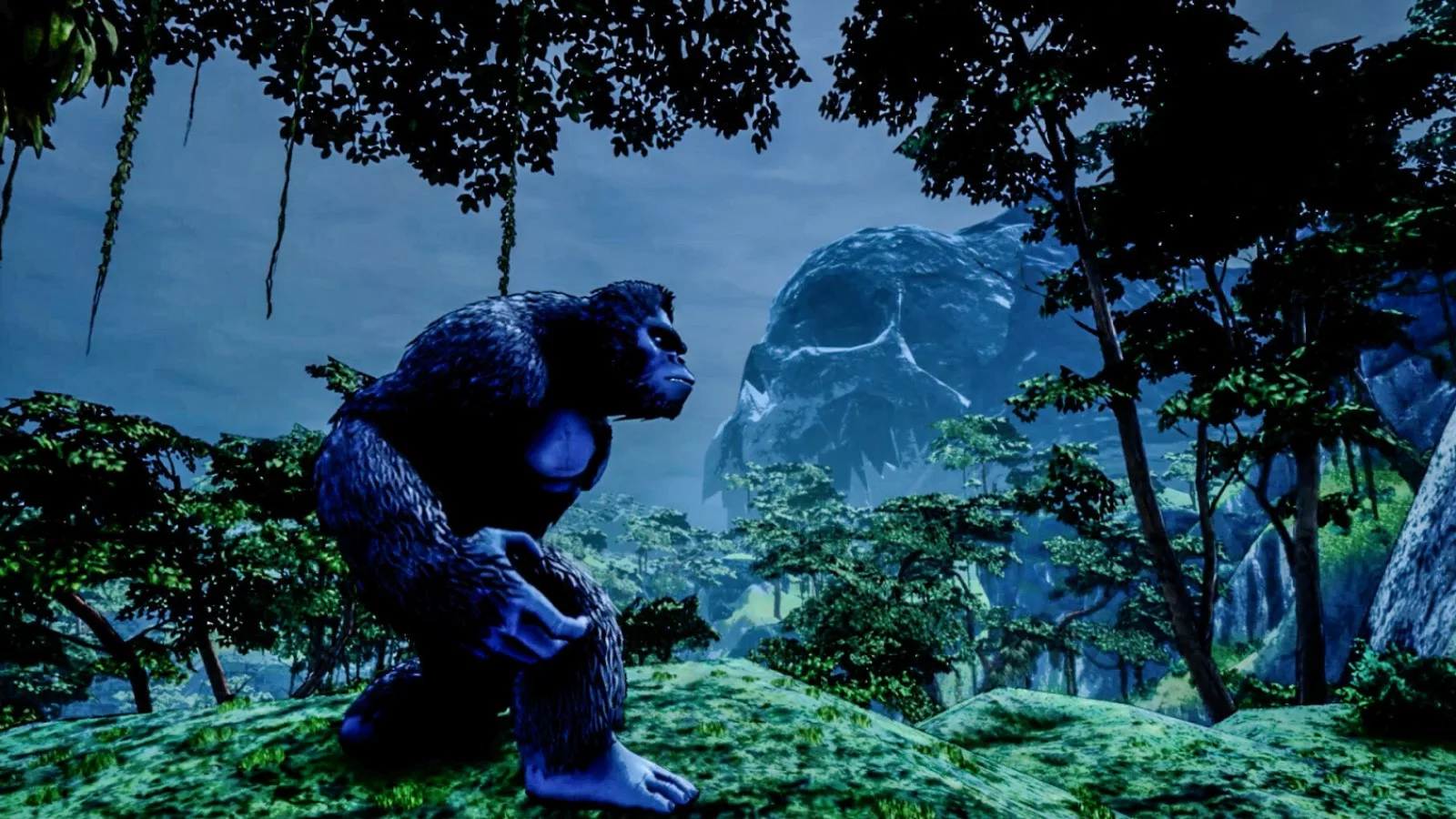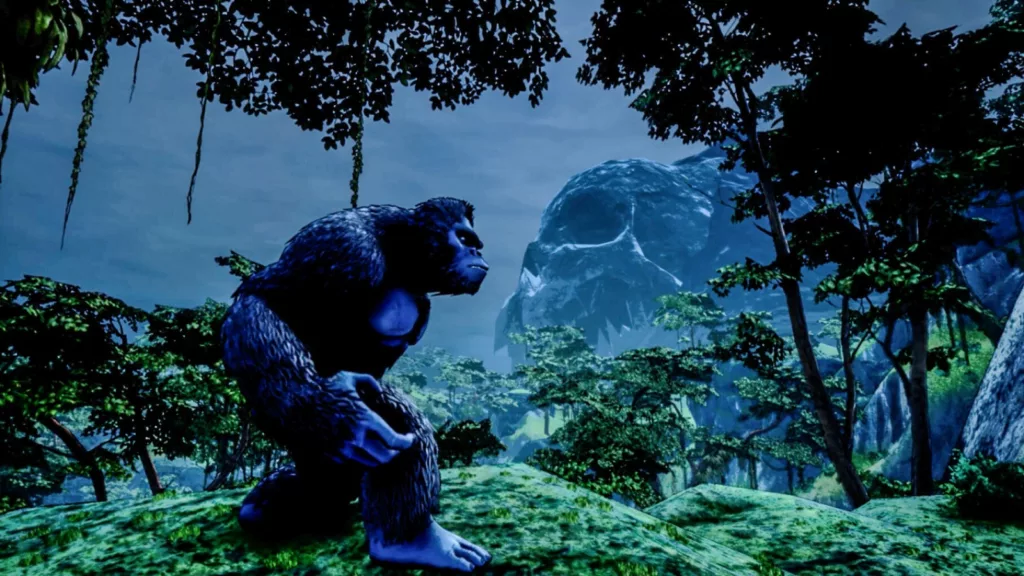 Other glitches like clipping through the environment are less severe but still suggest a lack of polish and QA testing. Partnering the bugs with dated visuals and repetitive gameplay creates an overall feeling that Rise of Kong was rushed out unfinished. Performance issues occurred across all platforms based on reports, though next-gen consoles mostly maintained smoother framerates. But no version seems immune to the game-breaking bugs and crashes.
The frequency of technical problems seriously impacted my ability to enjoy the experience. I'd estimate hitting at least one progression-blocking glitch per 60-90 minutes of play. Having to constantly replay sections due to crashes or being trapped kills any motivation to push onward. For a modern release, especially one at a $40 price point, this degree of technical jank is unacceptable. Rise of Kong simply does not deliver a stable level of quality expected of current generation games. The bugs aren't just superficial either – they fundamentally undermine meaningful play across the board.
Accessibility Options Are Basic at Best
For a straightforward action game, Skull Island: Rise of Kong includes only the most basic accessibility options. There are no difficulty settings to tweak enemy and boss encounters. No alternative control schemes exist beyond simple button remapping. The most notable assistance comes from generous aim assist during combat and extremely frequent auto-saves to minimize lost progress when bugs inevitably occur. But overall, the difficulty curve remains static with no adjustments available for players' skill levels.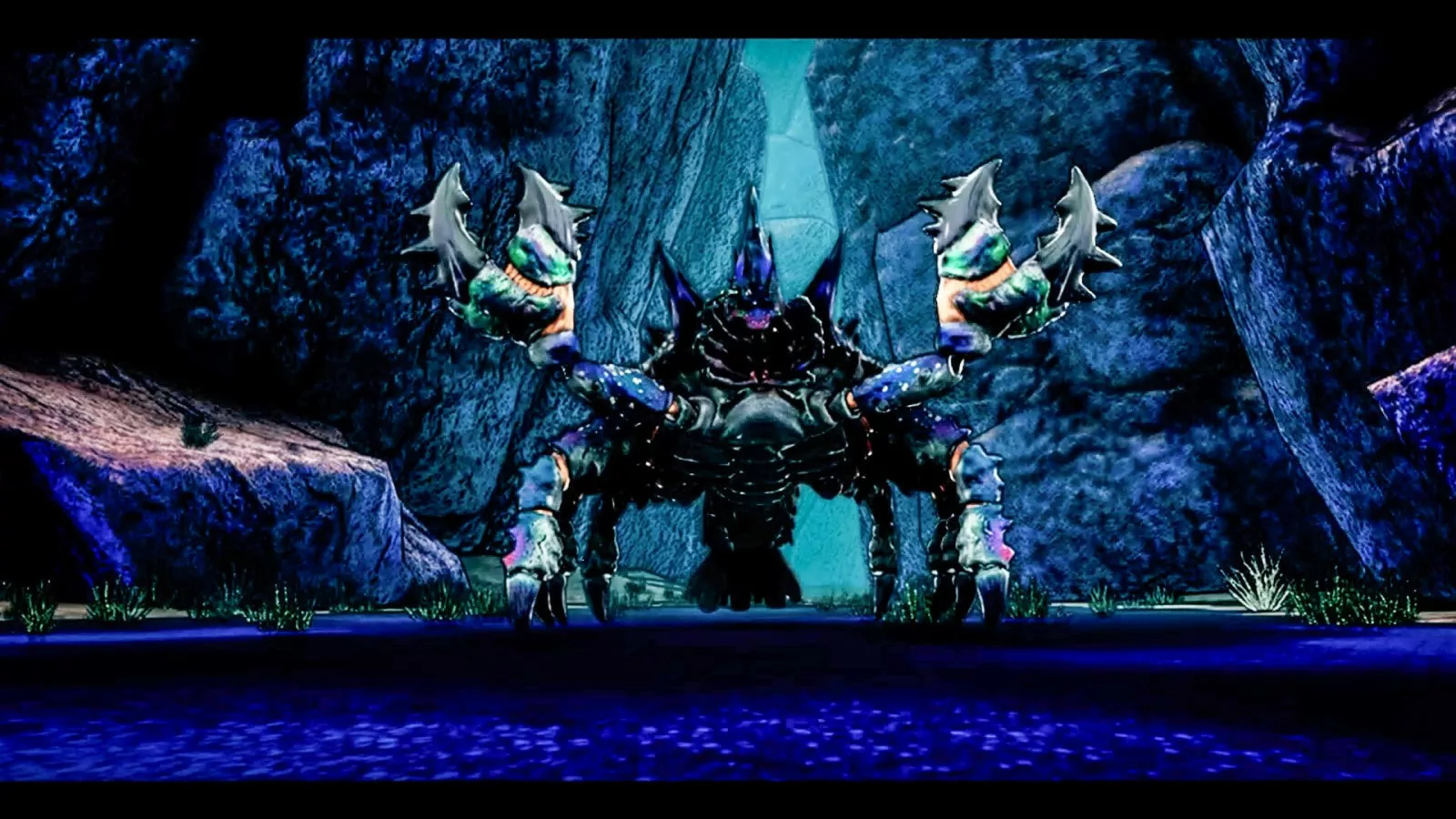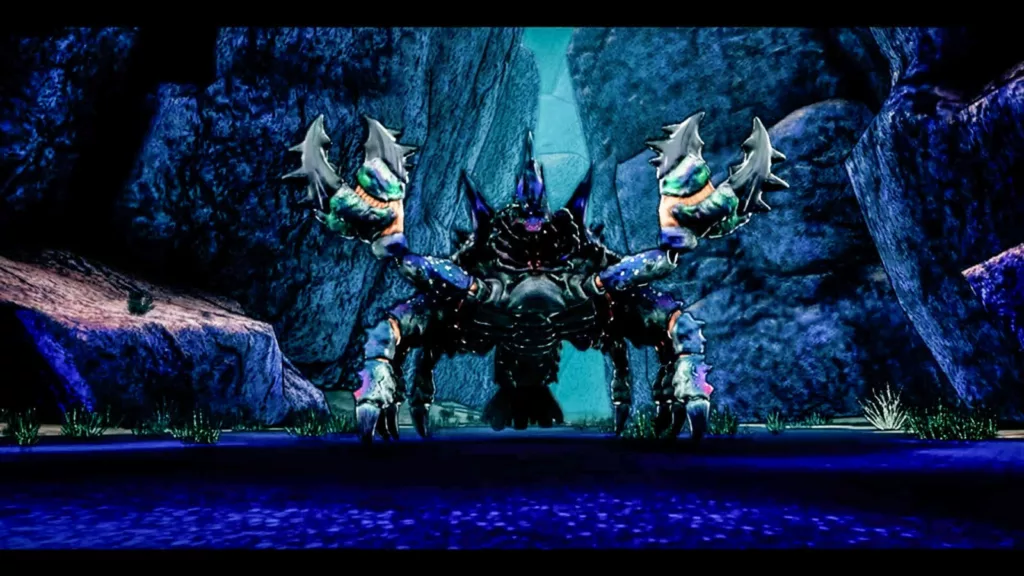 Kong controls responsively once you learn his basic combos, though occasional latency issues can interfere. Button mashing alone can get you through most fights, indicating the combat lacks any real depth or challenge. Outside of a few late-game arena challenges, the only real hurdle comes from technical problems rather than intentionally designed difficulty.
While the simple gameplay doesn't demand much dexterity, Rise of Kong makes no effort to accommodate players needing more robust accessibility options. Both the difficulty and configurability prove bare bones for today's landscape. Like many aspects of this game, accessibility support feels dated and behind the times compared to AAA titles. For a modern release, I expect much more customization for controlling Kong and dialing in the preferred amount of challenge.
Little Reason to Revisit After Credits Roll
Like most aspects of Rise of Kong, the lasting appeal beyond the main story proves quite limited. Once you've completed the 5 core levels and seen the ending, there are no compelling reasons to return. No collectibles exist outside basic lore documents scattered sparsely around the world. While you can return to previous zones, all enemies and objects remain cleared so there are no new challenges. No end-game boss rushes or combat arenas open up either. The only replay value comes from starting a new game plus playthrough with unlocked skills, but the repetitive gameplay remains unchanged.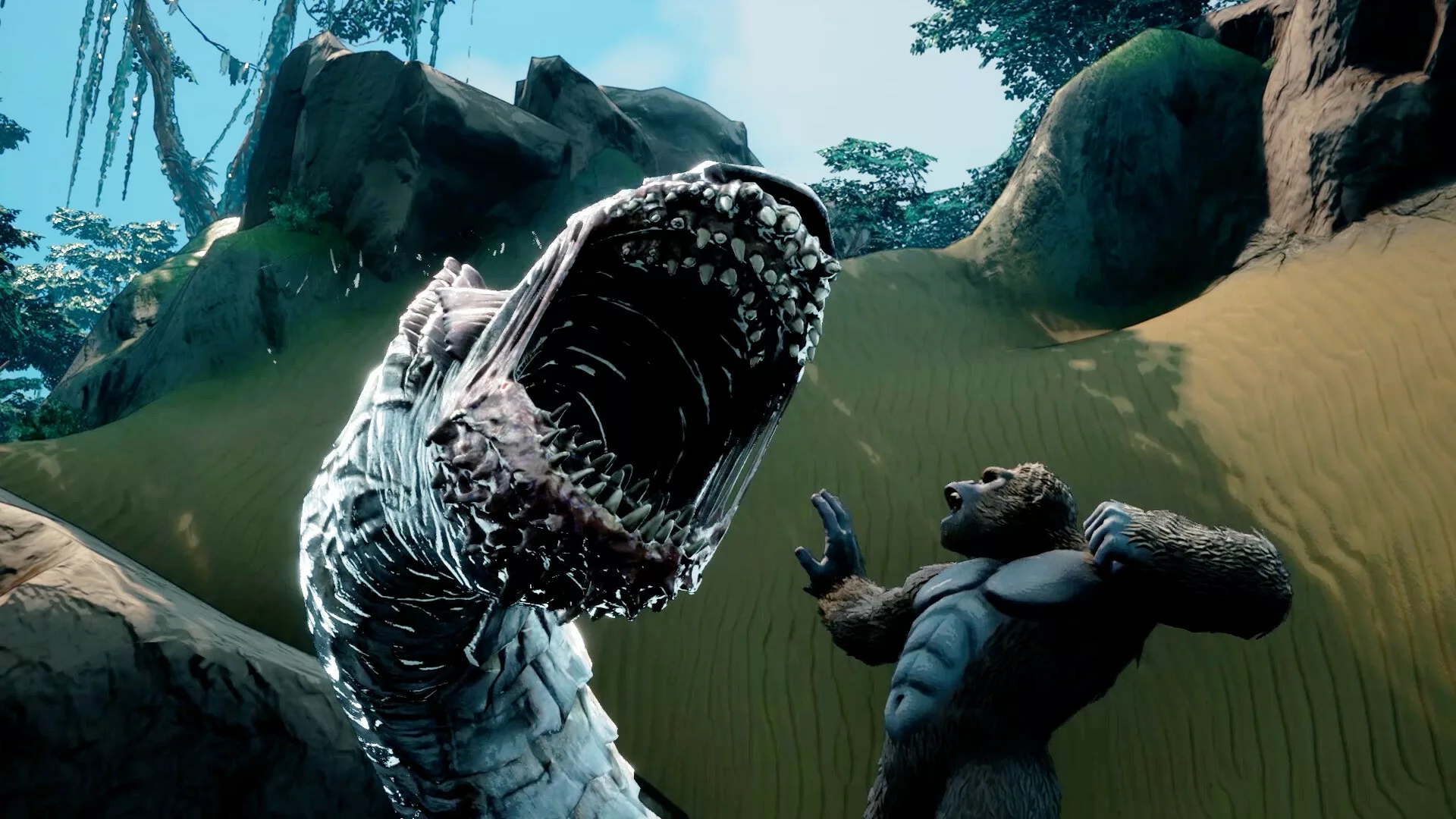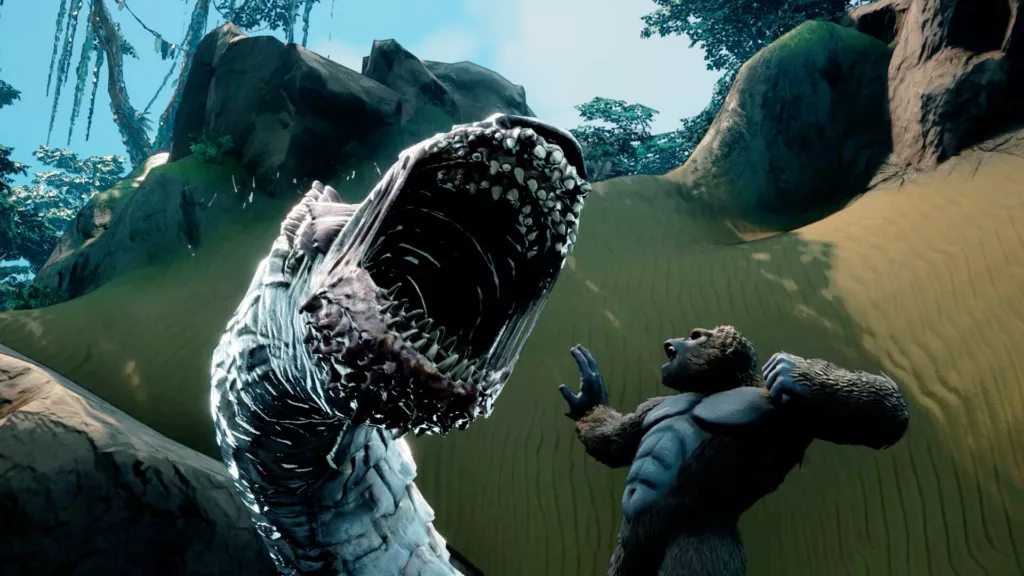 Additional upcoming DLC may provide some fresh content, though no details are available yet. And with no multiplayer or co-op options, replaying the adventure requires going solo again. After around 5-6 hours completing the campaign, I struggled to find motivation to keep exploring Skull Island. Without meaningful progression, rewarding collection quests, or variable experiences, the game is easily one-and-done. Replayability takes a major hit when so much gameplay already feels like repeating the same actions ad nauseum the first time through.
Overall, Rise of Kong is the epitome of a rental game – something to play through once if you're a Kong fan and then promptly return to the rental shop. With no variable difficulty, randomized elements, or multiplayer, the content becomes stagnant fast. This represents a missed opportunity to create ongoing challenges and leaderboards leveraging the setting and mechanics. But as delivered, replay value is almost non-existent, making the $40 price hard to justify for a single 5-6 hour playthrough.
Stiff Competition Makes This Kong Feel Small
Skull Island: Rise of Kong aims to deliver a modern King Kong game, but nearly across the board it provides only lackluster and dated execution. From technical issues to repetitive gameplay, uninspired environments to basic accessibility, this title consistently underwhelms. When considering the high quality of modern action games and the rich legacy of the Kong IP itself, Rise of Kong can't compete on any front.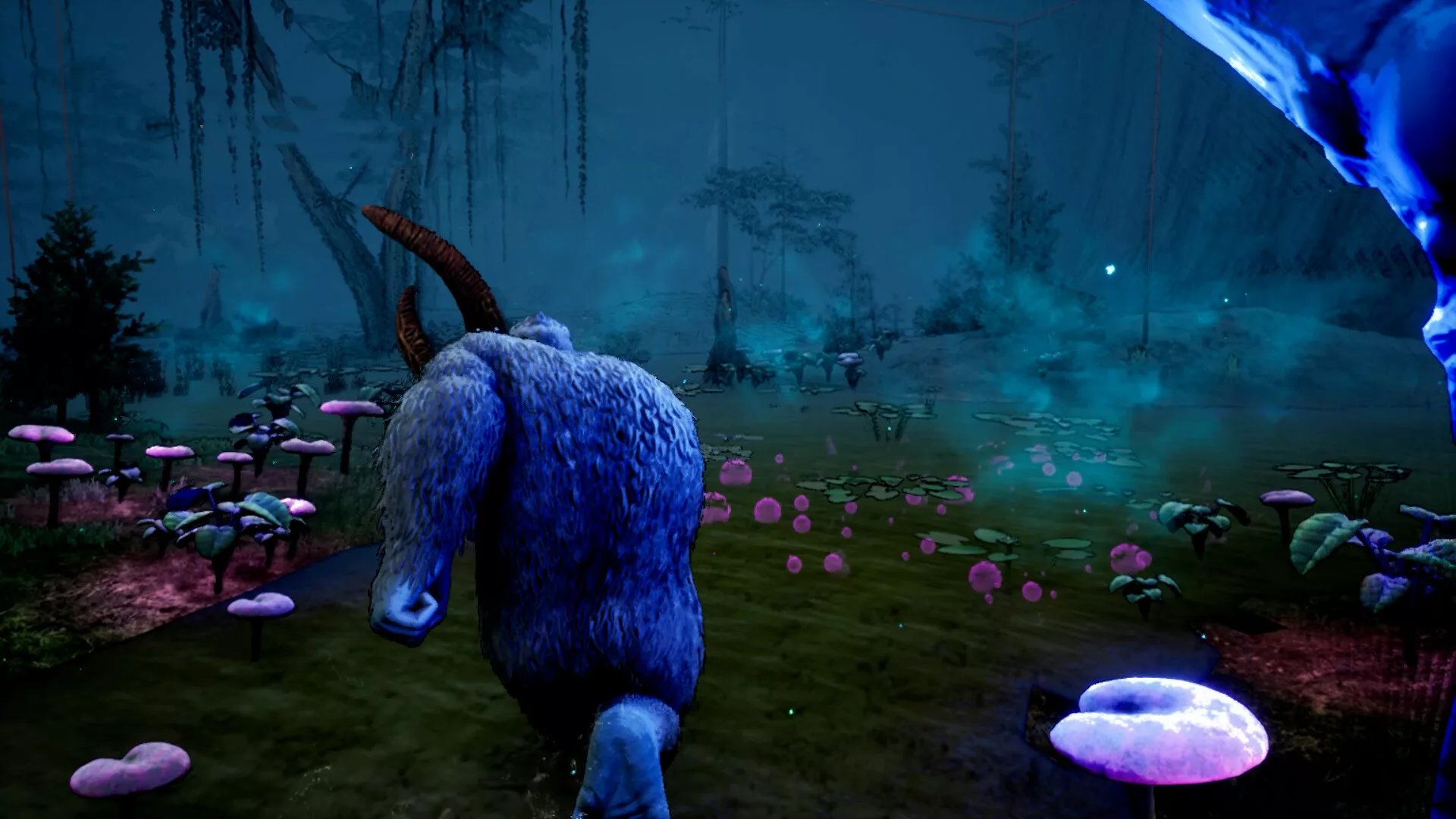 Other franchises like God of War or horizon zero Dawn showcase how to truly make players feel powerful unleashing explosive abilities against creative creatures. Action RPGs offer diverse character builds and deep progression to drive combat momentum. Even old Kong games like the 2005 Peter Jackson tie-in delivered more impactful beast battles with greater player capabilities. And open worlds from Red Dead Redemption 2 to Elden Ring make Rise of Kong's levels feel utterly lifeless by comparison.
For a $40 game in 2023, I expect far more technical polish, engaging progression systems, immersive settings, and impactful gameplay. Unfortunately, Rise of Kong fails to meet the standards of either AAA titles or good budget games. It represents an all-around missed opportunity to let players live out Kong's epic origin story through well-realized design and spectacle. Diehard fans may enjoy another chance to step into Kong's shoes, but a shallow take on the formula makes this entry skippable for most. If you're craving some primal beast battles, your time and money are better spent elsewhere.
The Review
Skull Island: Rise of Kong
Skull Island: Rise of Kong aims to deliver a blockbuster Kong experience but is dragged down by its lackluster execution across the board. Unpolished graphics, repetitive combat, frustrating bugs, and lifeless environments undermine the fantastical premise. With only the bare minimum effort given to gameplay, storytelling, and technical elements, this title fails to capture the iconic appeal of the King Kong character and mythos. Diehard fans may enjoy another romp as Kong, but nearly every aspect screams rushed and uninspired. For most gamers, this mediocre title isn't worth the full $40 price tag.
PROS
Offers a new take on the King Kong mythos and explores Kong's origin story
Features a vast open-world environment on Skull Island with diverse biomes
Provides straightforward controls for attacking and navigating as Kong
CONS
Fails to deliver an emotionally engaging narrative, leaving Kong feeling like a one-dimensional character
Sports a simplistic graphical style that appears unpolished and out-of-date
Combat and platforming lack variety and depth, resulting in monotonous gameplay loops
Despite the size of Skull Island, the world feels empty and lacks interesting landmarks or memorable locations
Frequent bugs, glitches, and crashes disrupt the gameplay flow, making the experience frustrating and unenjoyable
Cutscenes suffer from poor quality graphics, mismatched lip syncing, and amateurish presentation, detracting from the overall immersion
Offers basic accessibility options, lacking customizable difficulty settings and alternative control schemes