The Layers of Fear series, renowned for its artistic and horror elements, has surprised its fans with an unexpected gift: a brand-new free DLC chapter titled "The Final Prologue."
This addition to the series is not just a treat for the Halloween season but also serves as a commemoration of the 15th anniversary of the founding of Bloober Team, the studio behind the game, on November 6th.
"The Final Prologue" brings a fresh and eerie tale to the Layers of Fear universe, this time delving into the world of film direction. The DLC stars the villainous movie director from the second game, known as The Director, providing players with an opportunity to explore his side of the story. This new chapter promises to deliver another dose of the series' signature blend of artistic expression and unsettling horror.
Reimagining the Layers of Fear Series
The latest Layers of Fear game, released in 2023, shares its title with the original 2016 game but stands apart as neither a sequel, a remaster, nor a remake. Instead, it reimagines the first 2.5 titles in the series through the lens of biographical novels being written by a new protagonist, The Writer.
This creative approach allows players to revisit the stories of The Painter, The Daughter, and The Actor in updated and reworked forms, all while introducing a new framing narrative to conclude the trilogy.
The Layers of Fear series has always been known for its complex and nuanced portrayal of its characters, and "The Final Prologue" is no exception. The DLC offers a chance to delve into the psyche of The Director, a character who, in the sequel, torments The Actor, presenting a more sympathetic figure in comparison.
This new chapter promises to either let players embrace the role of the villain or provide a more humanized perspective on one of the series' most unredeemed characters.
Availability and Additional Content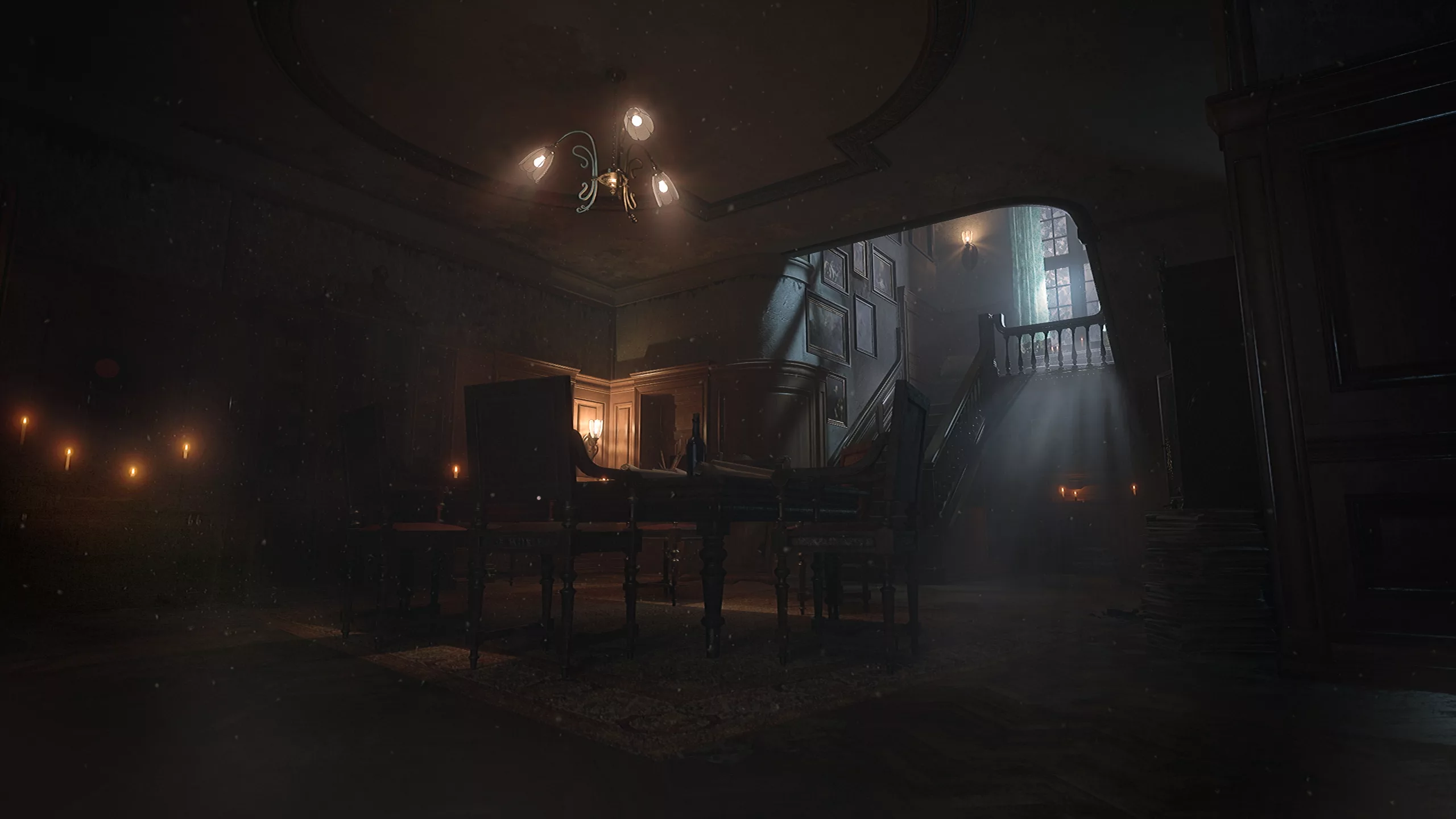 "The Final Prologue" DLC is available for free to all owners of the base game, Layers of Fear (2023), which can be purchased for PC, Mac, PlayStation 5, and Xbox Series X/S.
In addition to this new chapter, Bloober Team has also released an official music video for Layers of Fear, featuring a cover of "You Are My Sunshine" performed by Polish artist Natalia Szroeder.
With "The Final Prologue," the Layers of Fear series continues to push the boundaries of artistic horror, providing fans with a new and chilling experience. This unexpected addition to the series is a testament to Bloober Team's dedication to their fans and their craft, ensuring that the Layers of Fear universe remains as haunting and captivating as ever.