Step into a world of spine-tingling suspense as PQube and Dual Effect team up to announce the highly anticipated sequel, Tormented Souls II. Scheduled to release in 2024, this survival horror gem is set to haunt PlayStation 5, Xbox Series, and PC platforms including Steam, Epic Games Store, and GOG.
Fans of the genre are in for a treat as Caroline Walker reprises her role in Tormented Souls II. Following the gripping events of the first installment, Caroline finds herself entwined in yet another horrifying tale.
This time, her sister Anna falls victim to an enigmatic affliction, causing her to cough up inky blood and slip into unsettling moments of unconsciousness. With conventional solutions proving futile, Caroline delves into the supernatural and embarks on a dangerous journey that transcends reality itself.
Venturing into the Unknown: Puerto Miller
Prepare to tread carefully through the eerie streets of Puerto Miller, a remote South American village steeped in history and dread. Founded centuries ago by the enigmatic Ismuit tribe, known for their isolationist beliefs, the town conceals ancient horrors beneath its decaying facade. Caroline's path takes her through ominous monasteries and nightmarish landscapes that seem to defy the laws of reality.
The heart-pounding gameplay of Tormented Souls II blends classic survival horror elements with ingenious modern design. Confronted by grotesque creatures, Caroline must utilize an assortment of improvised weapons to survive. Every encounter is a test of resourcefulness and strategy, as players navigate the tension-filled combat scenarios that could spell life or death.
Unraveling Enigmas and Conquering Fears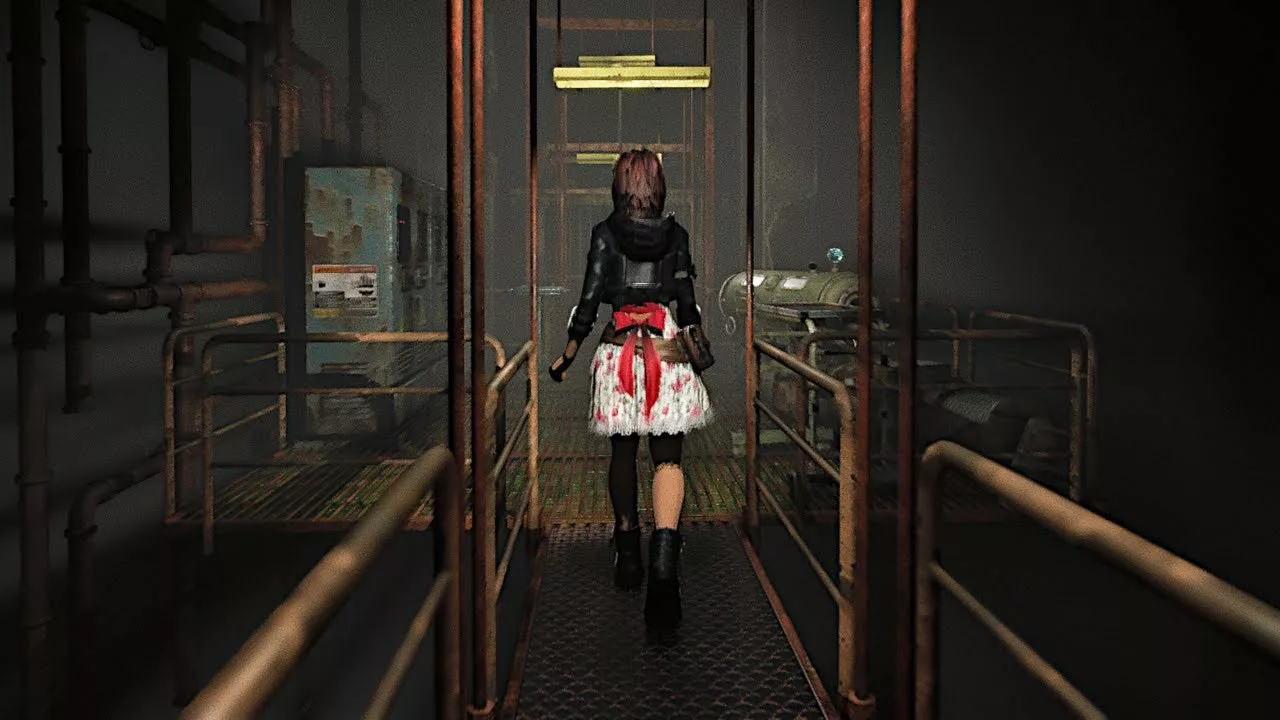 As you journey alongside Caroline, prepare to exercise your intellect and unravel intricate puzzles that are intertwined with the environment. Combine found items, forge connections, and decipher mind-bending enigmas to progress through the unsettling narrative. The shadows hold unimaginable secrets, and piecing together the clues is essential to unearthing the darkness that shrouds the story.
Key Features Await:
Caroline's Desperate Quest – Join Caroline in her relentless pursuit to save her afflicted sister Anna. As conventional methods fail, Caroline delves into the supernatural, setting the stage for a gripping narrative.

Unveil Puerto Miller's Secrets – Explore the depths of a remote town with a chilling past. Puerto Miller's history and horrors are intertwined, waiting to be uncovered.

Inventive Combat Survival – Face your fears head-on by battling monstrous entities with makeshift weapons. Resource management is crucial as you navigate through a world teeming with lurking terrors.

Puzzle Your Way Through – Engage in mind-bending puzzles that challenge your intellect and logic. Every solved enigma takes you closer to unveiling the mysteries shrouding Caroline's journey.
Prepare yourself for a harrowing experience in Tormented Souls II, where survival is a game of wit, strategy, and courage in the face of unimaginable terror.
Discover Cyberpunk's New Frontier: Have you explored the world of "Sprawl" yet? Dive into our detailed review and see how it stacks up against giants like Cyberpunk 2077. Read our Sprawl Game Review now.