Sofia Coppola steps into familiar territory with her latest film, Priscilla – a stylized, introspective look at the relationship between Elvis Presley and his young bride, Priscilla Beaulieu. Based on Priscilla Presley's memoir Elvis and Me, the film marks Coppola's return to exploring the lives of famous, solitary women after her 2006 biopic Marie Antoinette.
Australian actor Jacob Elordi sheds his breakout Euphoria persona to take on the role of the King of Rock n' Roll, while relative newcomer Cailee Spaeny brings Priscilla to life. Together, they recreate the controversial courtship between a 14-year-old military brat and one of the biggest stars in the world twelve years her senior.
We follow Priscilla as she meets Presley while he's stationed in Germany in 1959, entranced by the shy charisma of this global idol giving her attention. Against her protective parents' wishes, she eventually moves to Graceland where we see their adolescent infatuation curdle into Elvis exerting more and more control over her. Their passionate but strained union leads to marriage and motherhood before everything crumbles under the weight of Presley's fame, drugs, and infidelity.
In this review, we'll analyze whether Coppola succeeds in presenting a thoughtful, feminist perspective on this real-life relationship – one that lived in Elvis's shadow for so long. Does Priscilla capture the complex woman behind the tabloid drama or does it fall short of illuminating this iconic chapter in music history?
Peering Behind the Rhinestones: The Real Priscilla and Elvis
While Elvis Presley requires little introduction, the details behind his marriage to young Priscilla Beaulieu are less widely known. Sofia Coppola draws back the curtain on this controversial relationship in her new biopic, Priscilla.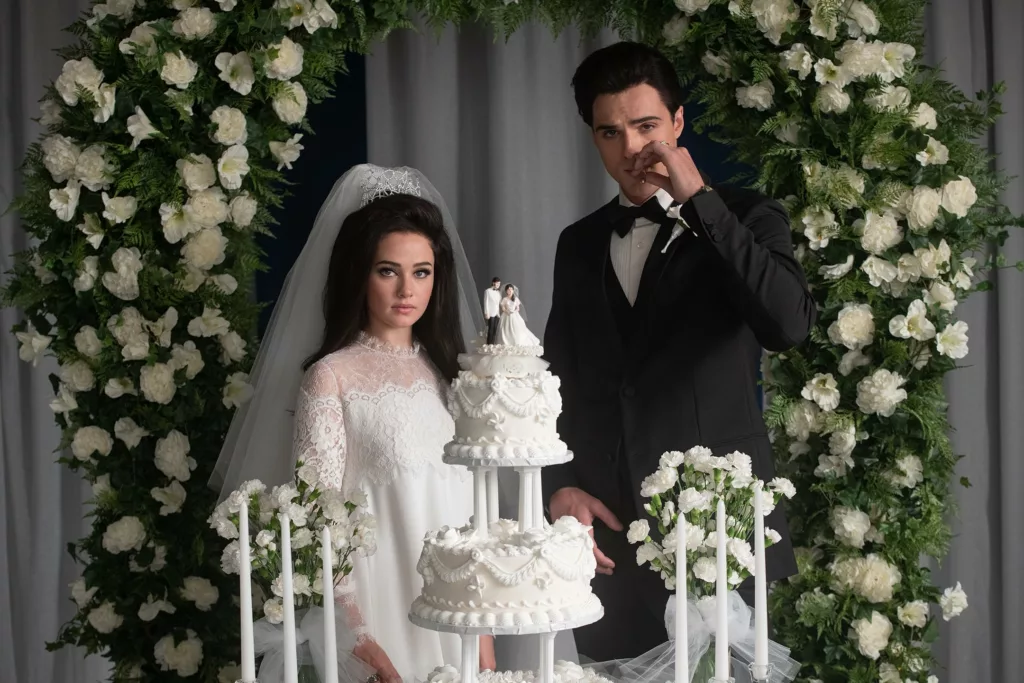 The film is adapted from the 1985 memoir Elvis and Me, penned by Priscilla herself over a decade after Presley's death. It provides an intimate look at her years with the rockstar, before tabloid scandals and Vegas decadence came to define him in the public imagination.
We first meet 14-year-old Priscilla in 1959 West Germany, where her military father was stationed. Presley himself was also there to fulfill his Army service requirement, bringing his meteoric fame to an outpost far from the screaming crowds. Still shy and insecure two years into stardom, the 24-year-old Presley is immediately drawn to Priscilla's wholesome charm when they meet at a party.
What follows is a seven-year courtship where Priscilla is increasingly absorbed into Presley's lavish lifestyle at Graceland, entranced by his gentle manner yet firmly under his control. Their relationship caused friction with her strict parents, who saw the age gap as improper. But Priscilla was determined to finish high school in Memphis rather than return to Germany.
Coppola's film covers their years together in the early 60s, as the first flushes of young love curdle into Elvis exerting more dominance over his teenage companion. Priscilla must endure his long absences, rumored affairs, and refusal to be intimate before marriage.
We witness Elvis the artist become Elvis the icon, his management and handlers increasingly shaping his public image as his behavior grows more erratic. Priscilla patiently hopes their love will mature into an equal partnership, even as she sleepwalks through her own stolen youth.
This all culminates in their 1967 wedding and the birth of their only child, Lisa Marie, before things spiral downward. Their union finally ruptured for good in 1972, leaving Priscilla to pick up the pieces of her life post-Elvis after so many years in his shadow.
The King and His Teen Queen: Elvis and Priscilla's Tumultuous Relationship
At the heart of Priscilla lies the complex, controversial relationship between Elvis Presley and Priscilla Beaulieu that transfixed the public. Director Sofia Coppola brings a thoughtful eye to this real-life tale, chronicling their unfolding romance and clashing personalities.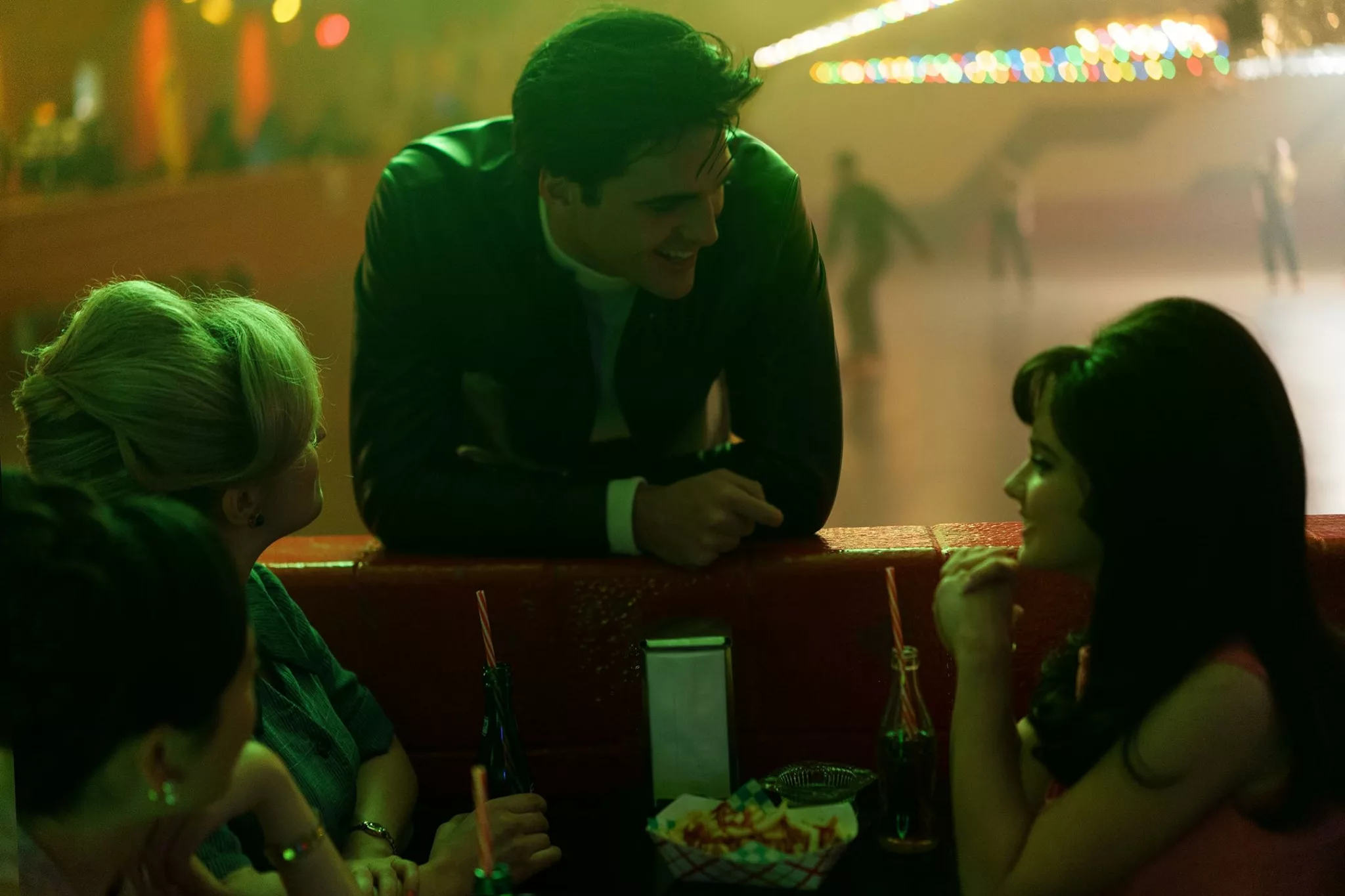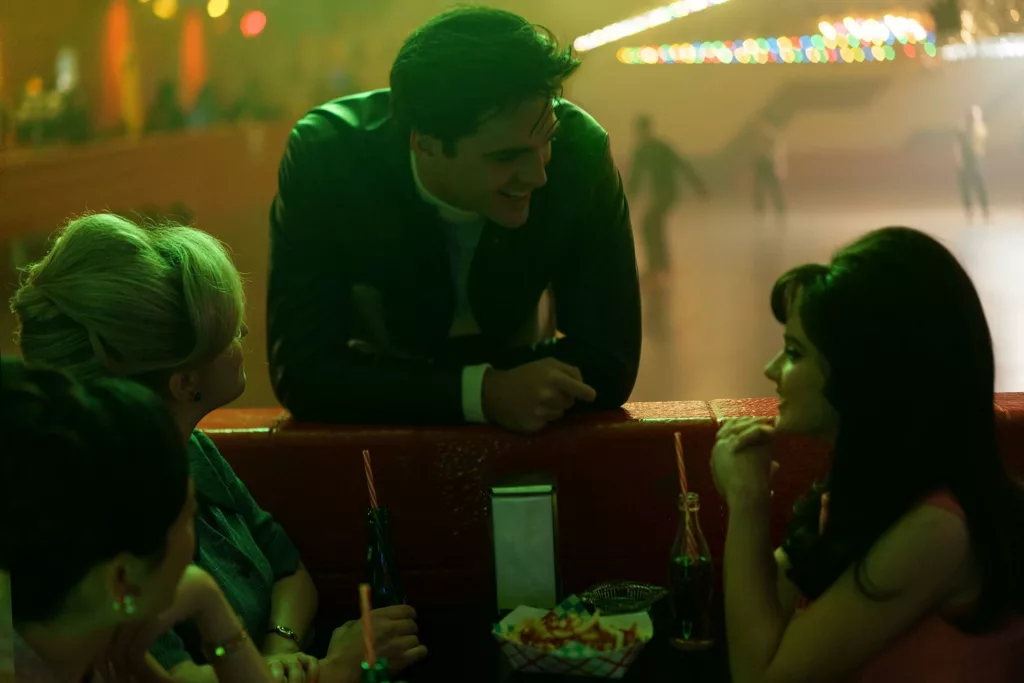 We first glimpse a bored 14-year-old Priscilla living on a US Air Force base in Germany when she catches the eye of Presley, 24 and serving his own Army duty overseas. Their first meeting crackles with electricity as the soft-spoken superstar is immediately drawn to this sweet schoolgirl who still lights up at the mention of his name.
Against her cautious parents' wishes, Priscilla is soon a frequent guest at Elvis's house, bonding over their shared homesickness and enjoying the thrill of his undivided attention. When his service ends and he returns to America in 1960, Priscilla aches to remain connected to her first love. She convinces her family to let her finish school in Memphis near Elvis's beloved Graceland estate.
Thus begins her absorption into Presley's opulent lifestyle, kept close but at arm's length as he refuses intimacy until marriage. Priscilla must endure Elvis's long absences touring and rumors of affairs, silently hoping he will one day see her as a woman, not just a childlike companion. As Presley's fame grows, so does his erratic behavior and reliance on drugs.
Their long-delayed wedding finally occurs in 1967, prompting Elvis to immediately get Priscilla pregnant seemingly to further bind her to him. During these years we see glimmers of a genuine connection between the mismatched couple, but Presley's controlling nature always simmers beneath the surface.
Each small act of independence by Priscilla – enrolling in karate, getting a job, wearing her hair differently – is perceived as a challenge to his authority. Elvis grows increasingly volatile, his musical innovation ossifying into depressing Vegas residencies and formulaic movie roles under the Colonel's thumb.
Priscilla soldiers on, determined to make their marriage work even as Elvis's drug-fueled outbursts push her to a breaking point. His brazen infidelity with co-stars and groupies makes it clear he views their relationship as solely on his terms.
After years of restless servitude, Priscilla takes charge of her agency by leaving Elvis in 1972. She emerges from the stifling role of wife and mother to forge her own identity. Their bittersweet romance leaves behind one bright spot – daughter Lisa Marie. Even separated by divorce, Priscilla remains eternally linked to Elvis, their time together forever defined by the passions and pitfalls of young love frozen in amber.
Capturing the Priscilla State of Mind: Sofia Coppola's Visual Approach
Known for her atmospheric indies like Lost in Translation and Marie Antoinette, Sofia Coppola brings her trademark aesthetic sensibilities to recreating Priscilla's cloistered world. Working once again with cinematographer Philippe Le Sourd, Coppola crafts a subjective visual landscape that wordlessly evokes the shrinking feeling of Priscilla's isolation.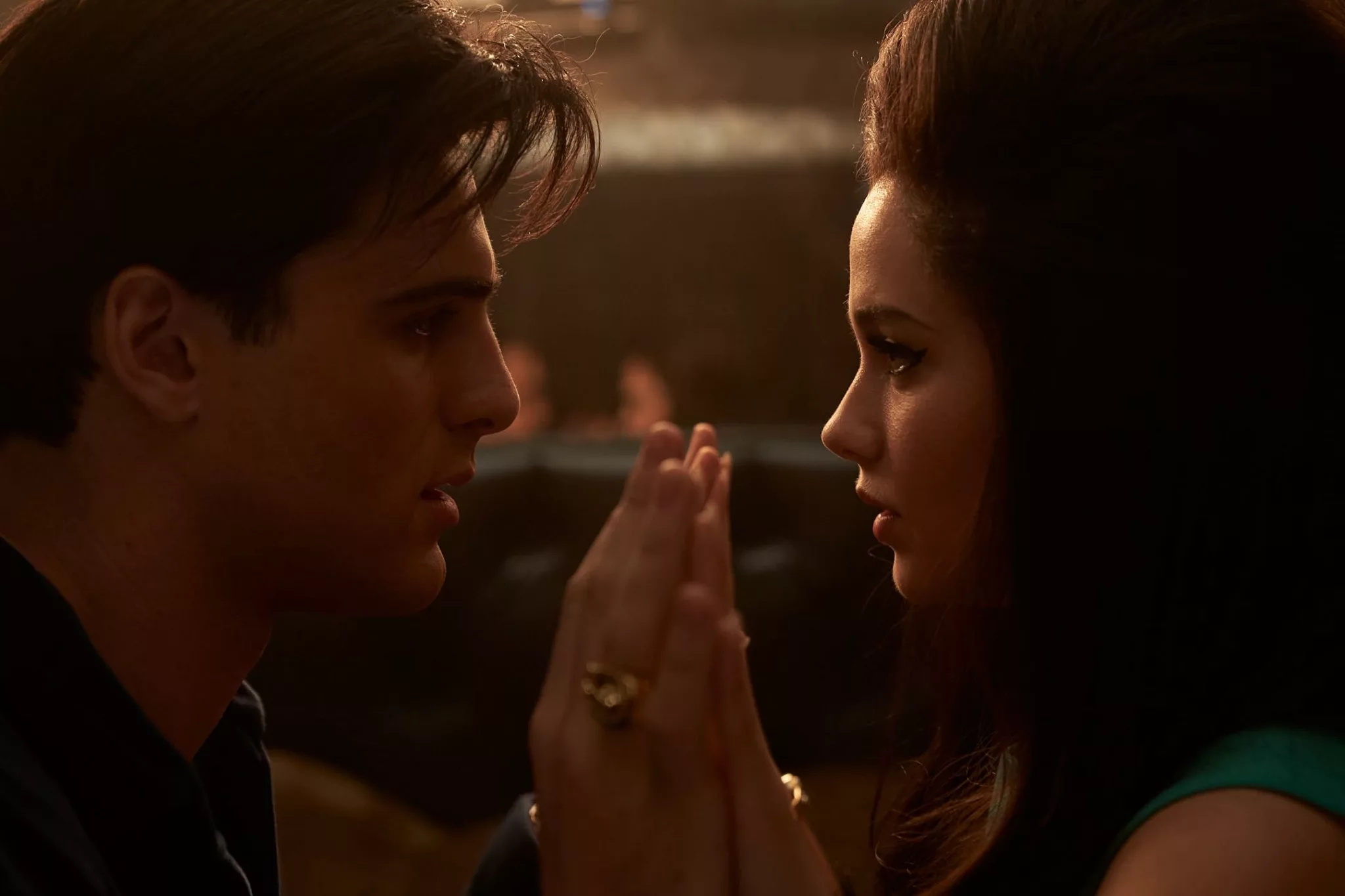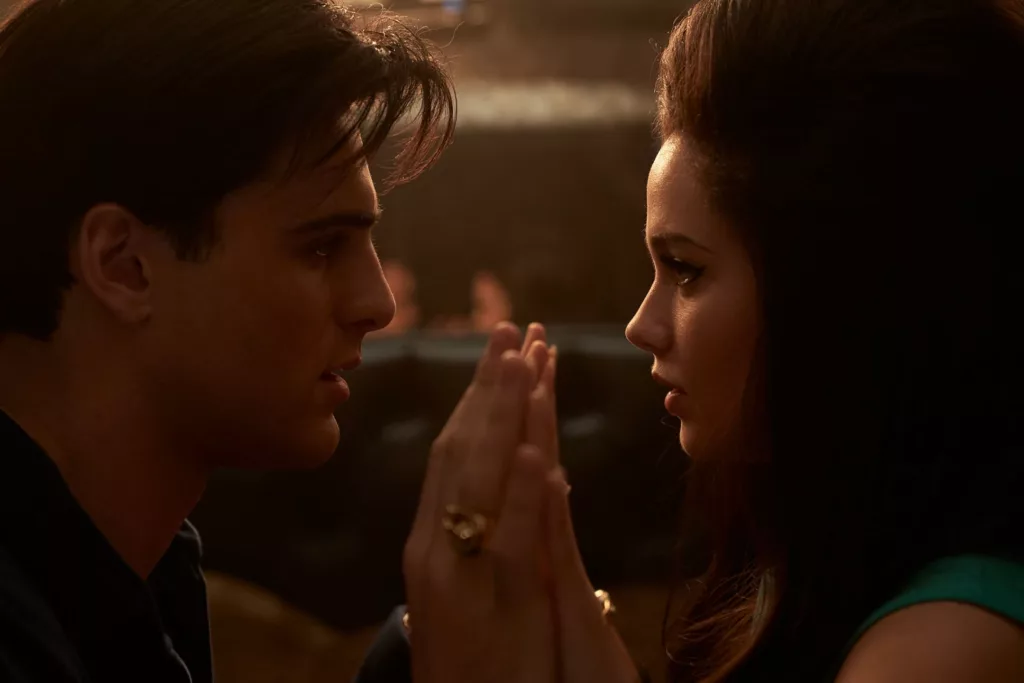 Staying true to the director's muted style, the color palette favored by Le Sourd relies heavily on creamy pastels and muted mauves. Priscilla blends into the plush environments of Graceland, her girlishness blending into the candy-colored mid-century decor. She often wears light pinks and blues, reflecting the soft femininity that Elvis prizes in her appearance.
This purposeful muting of vibrancy makes moments of richer color – like Elvis's bold red velvet suit or the peacock blue karate uniform Priscilla dons – pop off the screen. It is a subtle way Coppola signals the characters asserting themselves. Similarly, scenes in Elvis's gaudy Vegas mastery are rendered almost psychedelically vulgar compared to the restrained Graceland scenes.
Coppola also frequently frames Priscilla in mirrors, suggesting the disconnect between her inner self and outward projection of perfection. Priscilla is often confined to smaller spaces within the sprawling mansion, seen idling in cushioned alcoves rather than exploring the grounds. The imposed tedium of her days waiting for Elvis's unpredictable returns is felt in the carefully arranged period rooms where she spends so much time alone.
Low angles are used to emphasize Elvis's height advantage over Priscilla, underscoring the power imbalance omnipresent in their interactions. He quite literally looks down on her. Intimate close-ups chart Priscilla's shifting emotions as she evolves from infatuated teen to mature woman. The camera lingers on her reactions to Elvis as a visual reminder that this is her story.
Through its intentional use of production design, color, and framing, the cinematography deftly translates Priscilla's cloistered existence to the screen. The dreaminess she felt being Elvis's girlfriend curdles into a nightmare as the camera closes in.
Standout Portrayals Bring Priscilla and Elvis to Life
The cast of relative unknowns assembled by Sofia Coppola breathe nuanced life into the film's central figures. Australian actors Cailee Spaeny and Jacob Elordi shoulder the bulk of this burden as Priscilla and Elvis, providing raw, sympathetic performances.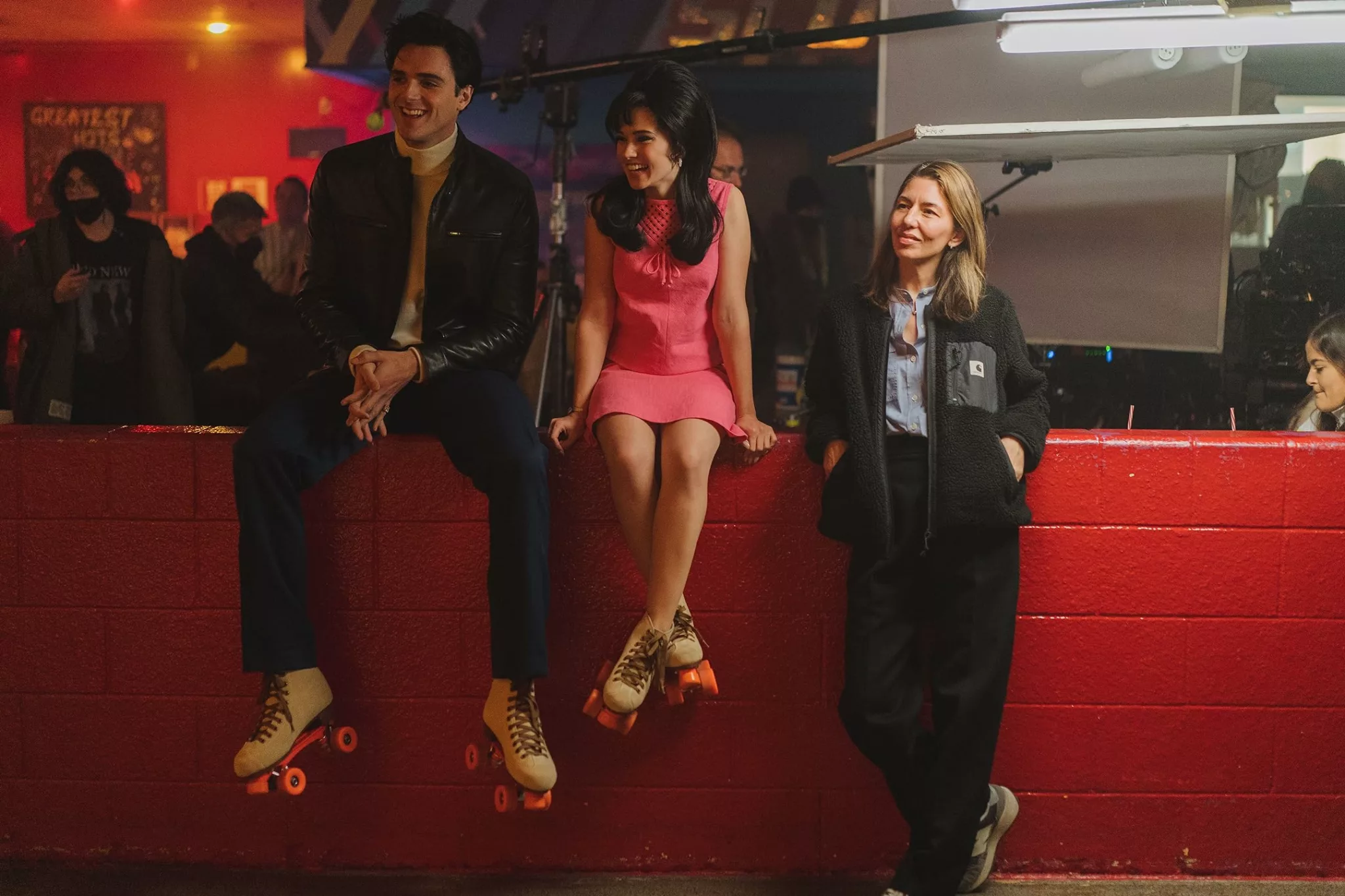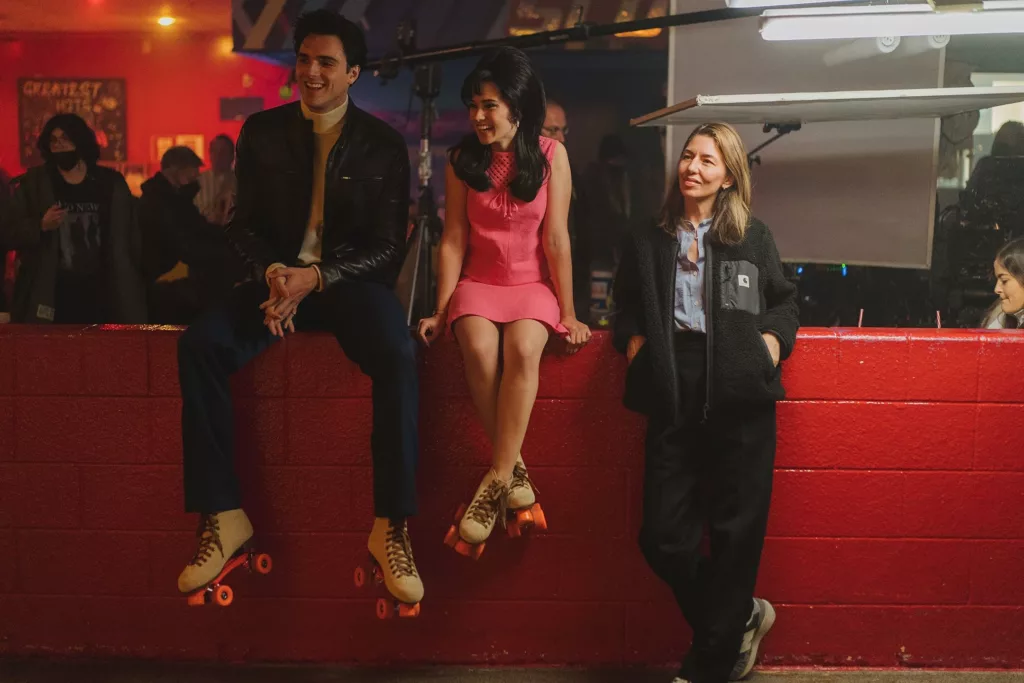 As the teenage Priscilla, Spaeny excels at balancing wide-eyed girlish excitement with flashes of maturity and grace. She effortlessly pivots between innocent glee at Elvis's attention to wounded confusion when he leaves for long stretches. Spaeny plays Priscilla as an old soul from the start, her calm intelligence helping explain what drew Elvis to her.
The camera lingers on Spaeny's delicate features as she morphs Priscilla from lovesick teen into restless housewife. The spark of defiance growing behind her placid expressions becomes the highlight of Spaeny's nuanced turn. She captures Priscilla awakening to her own suppressed needs unseen by the narcissistic Elvis.
Opposite Spaeny, Elordi presents a more vulnerable version of the King than we typically see on film. Gone are the quirkier affectations of Elvis in his final bloated years. Elordi's Presley is soft-spoken and eager to please, his fragility better explaining his attraction to Priscilla's steadiness.
Elordi smartly conveys Elvis as a coddled manchild rather than a predatory villain. His privileges have stunted his emotional growth, unable to see past his own desires. Yet he still earns our empathy thanks to moments of boyish camaraderie with Priscilla before his darker tendencies emerge.
Together, Spaeny and Elordi paint a complex portrait of mismatched lovers blinded by fame. Their chemistry heightens the tragedy of Elvis barricading himself against Priscilla's love behind the walls of Graceland and in the end, his own tortured mind. Thanks to these compelling lead turns, the film brings empathy to both parties in a relationship doomed by circumstances.
Beyond the Tabloids: Examining Priscilla's Perspective
While Elvis may be the name on the marquee, Sofia Coppola's film aims to tell this famous story from Priscilla's point of view for the first time. In doing so, it explores themes of agency, control, and the steep price of fame through her eyes.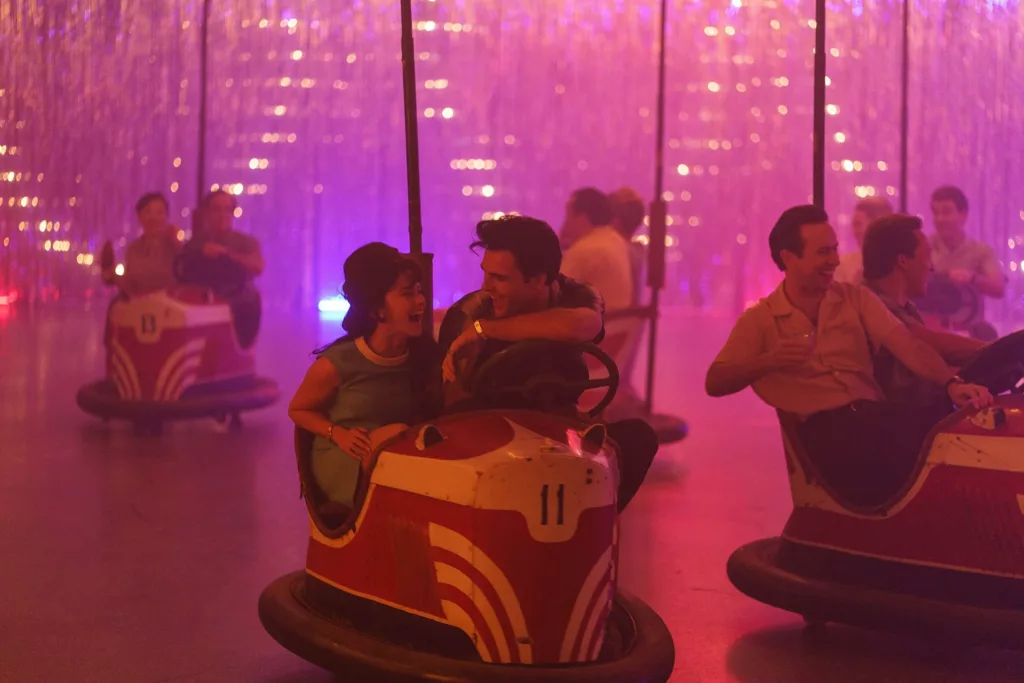 The movie argues that Elvis's meteoric rise to superstardom warped him over the years into an increasingly controlling figure in Priscilla's life. Though charming at first, his boundary-pushing requests slowly isolate Priscilla from outside relationships not directly approved by Elvis. She is expected to remain docile, deferential company to the King.
In one telling scene, Elvis refuses to let Priscilla work a boutique job so she can gain financial independence. While framed as concern for keeping her shielded from the public, it is clearly about Elvis tightening his grip. Her bored days waiting for his inconsistent attention speak volumes about the imbalance of power.
This perspective casts Elvis's possessiveness in a more sinister light compared to previous films about him. Priscilla is denied agency over mundane choices like her clothing and hairstyle, infantilized and kept from maturing into her own person. Coppola emphasizes how Elvis's psychological manipulation arrested Priscilla's coming-of-age.
Yet the film provides nuance by showing Elvis was also hemmed in by his celebrity, increasingly beholden to managers shaping his squeaky-clean image. Priscilla comes to realize they both became prisoners of his fame in different ways. She harbored hopes their relationship could blossom into a more equal partnership as Elvis evolved past his early stardom.
Of course, this proved a fantasy unrealized. But Priscilla demonstrates remarkable resilience despite Elvis's overreach, quietly accumulating small rebellions rather than dramatic confrontations. By leaving him, Priscilla defies being rendered a passive character in the Elvis legend that subsumed whole chapters of her life. Reclaiming her story, Priscilla emerges as an icon of quiet feminism.
The mature, reflective tone stands apart from other Elvis biopics that either glorify or exaggerate the King's excesses. Priscilla adds meaningful depth to this slice of cultural history by training its lens where it has rarely gazed before – on the woman who paid a steep price to stand by the King.
The Sounds of Priscilla's Solitude
One of the most surprising creative choices Sofia Coppola made was eschewing Elvis's actual music and vocals in the film due to rights issues. While initially jarring, the absence of his songs allows the mood and tones shaped by the soundtrack she assembled to shine.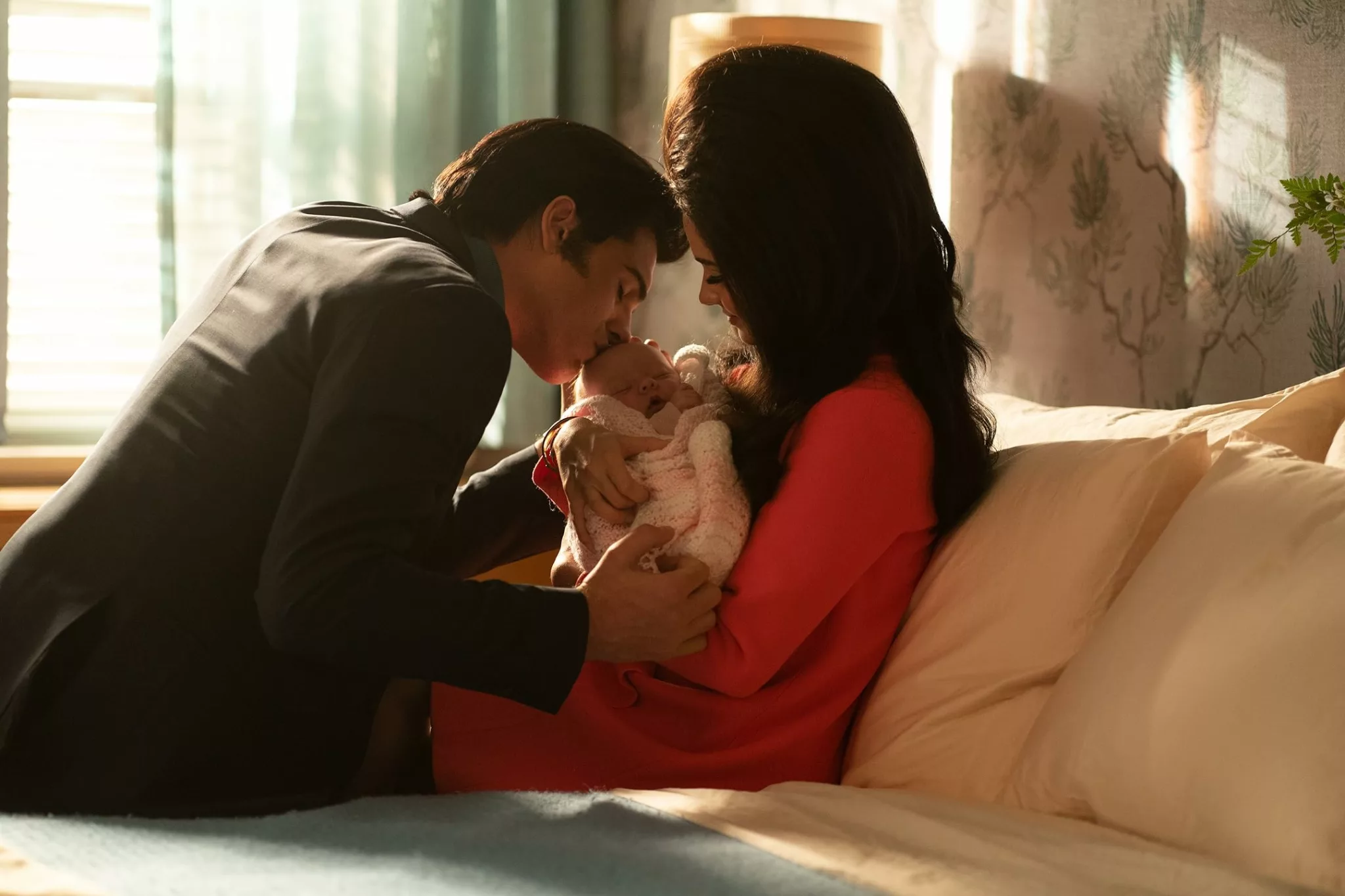 The film makes clever use of era-appropriate pop instead, like the Ronettes and Del Shannon. This puts us more firmly in young Priscilla's innocent mindset rather than letting Elvis's recognizable melodies dominate scenes he appears in.
When they dance or go rollerskating, it is to the sounds any teenager would enjoy. The lack of Elvis's music prevents him from overpowering Priscilla's perspective. Coppola even includes some delightfully diegetic songs playing on the radio that Elvis himself grooves along to as just another listener.
The dreamy romanticism of the surf rock Coppola favors also mirrors the giddy early stages of Priscilla's infatuation before harsher realities set in. Bands like the Beach Boys provide a sun-kissed vibe to the late 50s/early 60s setting.
As the relationship frays, the music shifts as well. Darker dream pop and reverbed guitars underpin montages of Priscilla alone yet again in Graceland, her isolation accented by melancholy melodies. A particularly poignant use of Nancy Sinatra occurs during a lonely pregnancy waiting for the unfaithful Elvis to return.
The soundtrack works in conversation with the muted visuals to create Coppola's immersive world. It serves as an emotional undercurrent flowing beneath the surface drama. This allows the songs to color pivotal scenes without directly commenting on them.
By avoiding literal musical cues, the film keeps us ensconced in Priscilla's perspective rather than Elvis's familiar hits pulling focus. It was a gamble that pays off beautifully.
In the End, Vindication for Priscilla
After analyzing the film from multiple angles, it's clear Sofia Coppola succeeds in giving renewed voice to the woman at the heart of this legendary romance gone wrong. Priscilla provides a thoughtful character study focusing on Priscilla's gradual awakening over the course of her time with Elvis.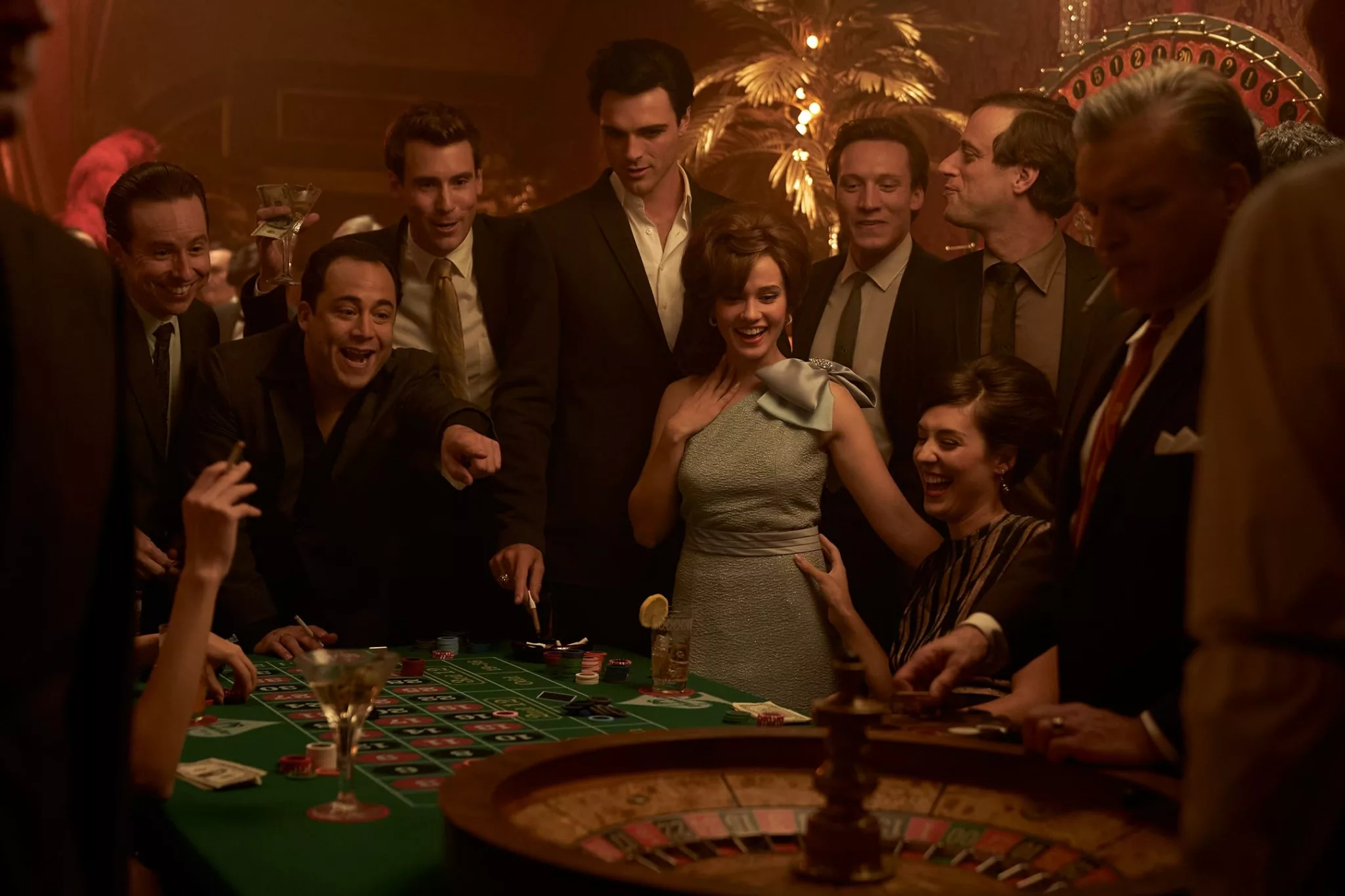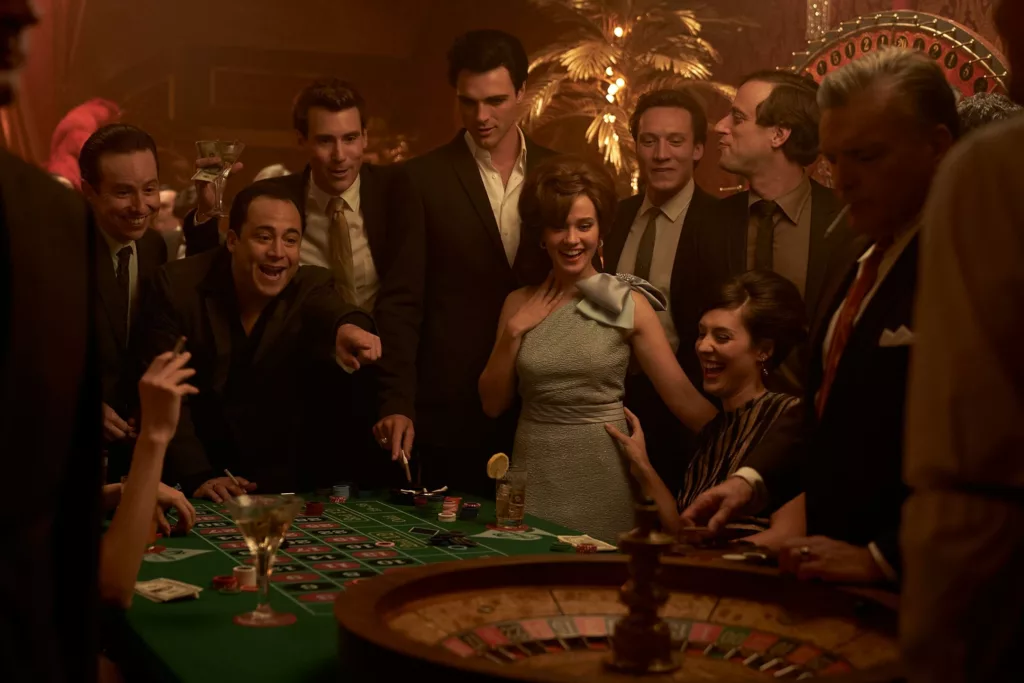 By framing this famous story around themes of control, independence, and feminism, Coppola avoids sensationalizing the tabloid aspects of their relationship. The grounded performances and direction explore the complex humanity behind the public image of Priscilla as merely Elvis's teenage bride.
She emerges from the shadows as a fully realized person in her own right – both vivacious and resolute, naive and whip-smart. Elvis is portrayed sincerely as well, a gifted artist limited by arrested development and the pressures of fame.
The visuals, music, and pacing work in skillful tandem to create a meditative mood focused on eliciting empathy over gossip. Priscilla adds meaningful new depth to some of the 20th century's most chronicled figures.
In the end, this reflective drama succeeds as both an intimate character study and a refreshing take on cultural lore. Even if you know the beats of Elvis and Priscilla's love affair, Coppola makes their story feel newly resonant – an impressive achievement.
At its core, Priscilla is a parable of personal awakening and shedding limiting expectations. By the final shot, Priscilla emerges reborn in the dawn of a new era, her destiny now hers alone to shape.
The Review
Priscilla
Priscilla proves a poignant and thought-provoking portrait of a complex woman finally stepping out of the King's shadow. Thanks to Sofia Coppola's empathetic lens, strong lead performances, and transportive visuals, this biopic offers a compelling new perspective on an infamous real-life romance. The movie deserves praise for presenting intimate depth and nuance in reexamining this seminal chapter of music history.
PROS
Thoughtful and empathetic portrayal of Priscilla's perspective.
Strong lead performances by Cailee Spaeny and Jacob Elordi.
Transportive visuals and cinematography that enhance the storytelling.
Unique and effective use of era-appropriate music in place of Elvis's songs.
Focus on themes of control, independence, and feminism adds depth to the story.
Avoids sensationalizing tabloid aspects of the relationship.
Offers a fresh and nuanced take on a well-known historical romance.
Provides a character study that humanizes both Priscilla and Elvis.
CONS
Lack of actual Elvis music due to rights issues may disappoint some fans.
Some viewers may find the pacing to be slow or meditative.
The film's focus on Priscilla may leave Elvis's fans wanting more insight into his character.
It may not fully explore certain aspects of the relationship in depth.
The film's reflective tone may not appeal to those looking for a more traditional biopic.
The portrayal of Elvis as a coddled manchild may be seen as too sympathetic.
Some scenes may feel repetitive as they highlight Priscilla's isolation.
The film's impact may vary depending on the viewer's familiarity with the Elvis and Priscilla story.