A month after the much-anticipated launch of "Counter-Strike 2" (CS2), Valve's latest iteration in the storied "Counter-Strike" series, the game has experienced a notable decline in its player base.
Despite Valve's efforts to keep the game fresh with regular updates, the player count has dropped by nearly 20% since its release.
A Shaky Start for Counter-Strike 2
"Counter-Strike 2" arrived with the promise of revitalizing the first-person shooter genre and building upon the legacy of its predecessor, "Counter-Strike: Global Offensive" (CSGO).
At its peak following the launch, CS2 boasted 1,471,730 concurrent players, a number that, while impressive, fell short of CSGO's record of 1,818,773 concurrent players. This initial shortfall was attributed to CS2's more demanding system requirements, which may have alienated players with older PCs.
However, the decline in players has been more precipitous than expected. One month post-launch, the game's peak player count has dropped to 1,185,158, a stark 19.47% decrease. This downturn is not just a number; it reflects a broader sentiment within the gaming community, as evidenced by the 'mixed' Steam reviews that have emerged since the game's release.
The most upvoted Steam review from the past month calls the game "disappointing," citing ineffective anti-cheat measures, a dearth of custom game modes, and subpar hit registration and interpolation as significant issues. These critiques highlight the challenges Valve faces in meeting the high expectations set by the franchise's storied history.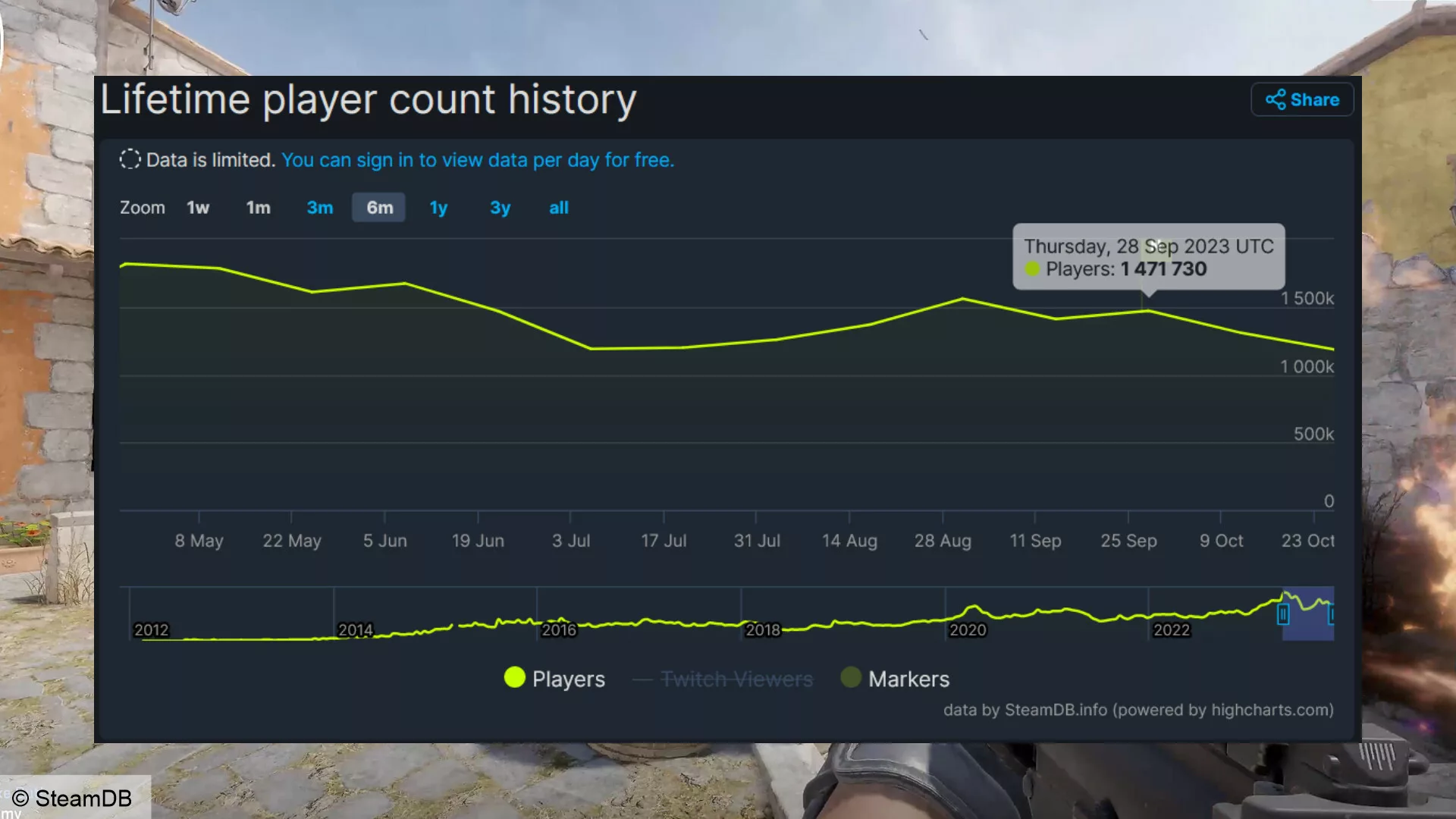 Despite these setbacks, Valve has not been idle. The company has been releasing updates to address performance issues and hit detection — critical aspects of any competitive shooter. Additionally, the introduction of CS2 workshop maps is a move to recapture those longing for the 'casual modes' that were a staple in CSGO.
For those players who prefer the classic experience, CSGO has made a temporary return on Steam, accessible through the 'CSGO Legacy Version.' However, this is a short-lived concession, as Valve has announced that official support for CSGO will end on January 1, 2024, leaving community servers as the only refuge for legacy players.
Valve's reputation for innovation and its status as the creator of Steam suggest that the company will likely take decisive action to address the game's issues. With regular updates still rolling out, there is hope that CS2 can rebound and fulfill its potential as a worthy successor to one of the most iconic FPS games of all time.