The Spider-Man universe is about to swing in a new direction, with Insomniac Games at the helm charting a fresh course. The studio has recently announced a pivotal shift in focus for their acclaimed Marvel's Spider-Man series.
In the upcoming titles, fans can expect a significant change: Peter Parker will be passing the baton, allowing for the full emergence of Miles Morales as the leading web-slinger.
Insomniac Games' narrative leads are ushering in this transition with confidence and excitement. Brittney Morris, part of the Insomniac team, shared insights with Gizmodo into the thoughtful process behind this decision.
According to Morris, the elevation of Miles Morales from a burgeoning hero into the primary protagonist of the series "felt very natural," underlining a narrative arc that has been carefully constructed to show growth and maturity.
Morris elaborated on the transformative journey of Miles, emphasizing how the character has been sculpted over time. At the outset, Miles is depicted as a character in the midst of an identity crisis, grappling with his place in the world and the direction of his life.
y the end of his journey, Miles not only takes on the immense responsibility of safeguarding the city but also becomes a pillar of support for Peter Parker in times of vulnerability.
A Dual-Role Bridge to the Future
The most recent installment, Spider-Man 2, played a crucial role in setting the stage for this handover. Ben Arfmann, another key figure at Insomniac, highlighted the importance of the dual-hero mechanism in this transition.
He pointed out that the idea of two Spider-Men sharing the spotlight was "essential" to the storyline of the game. The dual protagonist approach provided a narrative bridge, laying down the tracks for the moment when Miles would eventually take over as the main hero.
Arfmann revealed that the team had early intentions of reaching this juncture, indicating a long-term vision for the character of Miles. As the storyline unfolded and the development progressed, the momentum towards this pivotal moment built naturally, affirming their decision.
The Future Swings with Miles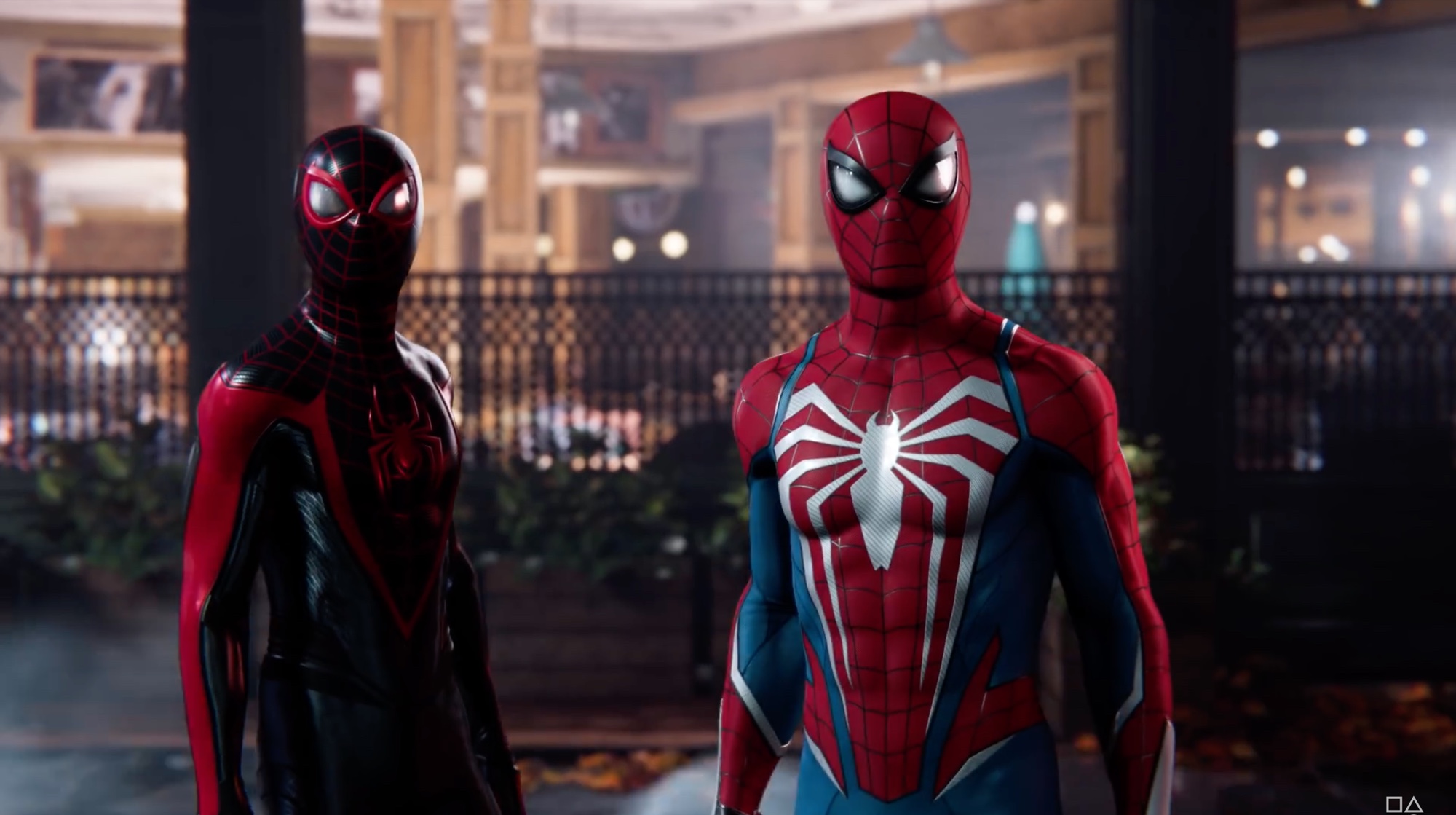 Looking ahead, Insomniac Games is not just changing the face under the Spider-Man mask; they're revitalizing the entire narrative landscape of the franchise.
This direction promises to bring a renewed energy to the series and offers a chance for fans to explore the complexities of a new Spider-Man, his struggles, and his triumphs.
It's a bold move, stepping away from the familiarity of Peter Parker. But it's also a testament to Insomniac's commitment to dynamic storytelling and character development.
With Miles Morales at the forefront, the Spider-Man series is poised to captivate old and new fans alike with stories that resonate with the times and reflect the diversity and dynamism of the world we live in.