The 7th Guest is a classic paranormal puzzle game that originally released for PC in 1993, garnering attention for its impressive (at the time) pre-rendered 3D visuals and live-action video clips. Developed by Trilobyte and published by Virgin Interactive, it set players loose in a mansion filled with logic puzzles and creepy encounters with the mansion's ghostly residents.
Now, decades later, developer Vertigo Games has reimagined The 7th Guest completely from the ground up for modern virtual reality headsets. This VR-native remake aims to recapture the spooky mystique of the original while utilizing new technology to create an immersive, tactile experience.
In this review, we'll examine how well Vertigo Games has adapted this vintage PC title for a new era of interactive storytelling and puzzle solving. Does The 7th Guest VR successfully pay homage to its classic source material while still feeling like a fresh, innovative experience suited to VR gameplay? Or does it stumble in trying to update an antiquated formula, hindered by the limitations of 1990s FMV games and modern motion control quirks alike?
We'll analyze the quality of the visuals, puzzles, narrative and overall ambience to determine if this remake is worthy of players' time or best left as a historical curiosity. The 7th Guest VR shows promise in reviving the core appeal of the original, but can't completely escape the frustrations of adapting an aging format. While not a must-play, it may satisfy nostalgic fans or adventure gamers craving campy VR puzzles this Halloween season.
Capturing the Mansion's Eerie Allure
The 7th Guest VR impresses with its graphical overhaul of the mansion, transforming the pre-rendered backdrops of the original into a visually stunning explorable world. The decrepit Gothic estate is dripping with virtual ambience, from thick cobwebs dangling across the ceilings to dusty old books and furniture littering the rooms. Volumetric lighting creates the perfect moody atmosphere as moonlight streams through broken curtains and your lantern illuminates objects. The detailed textures, high-fidelity models and small environmental touches bring an authentic sense of presence that draws you into investigating every corner.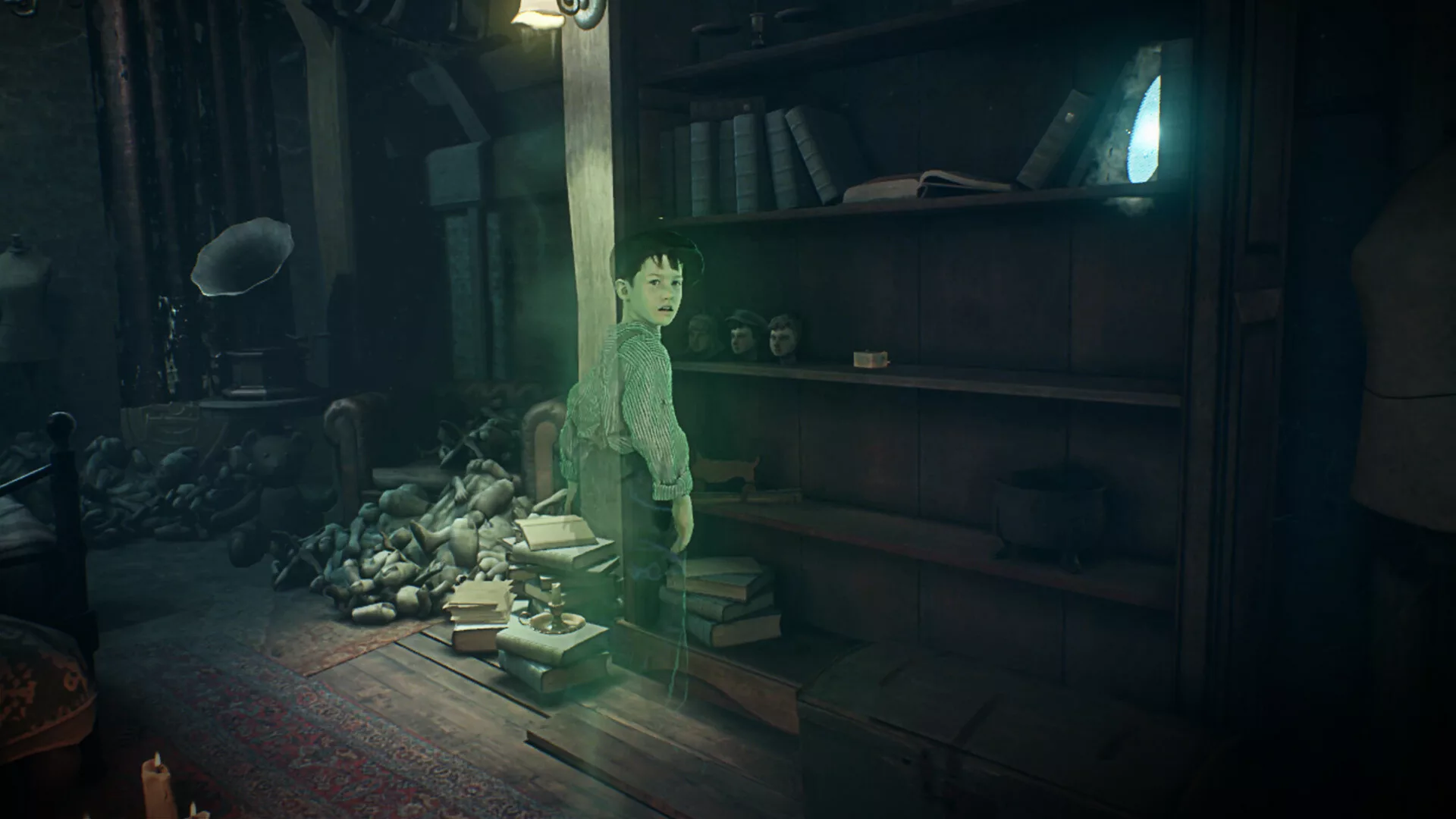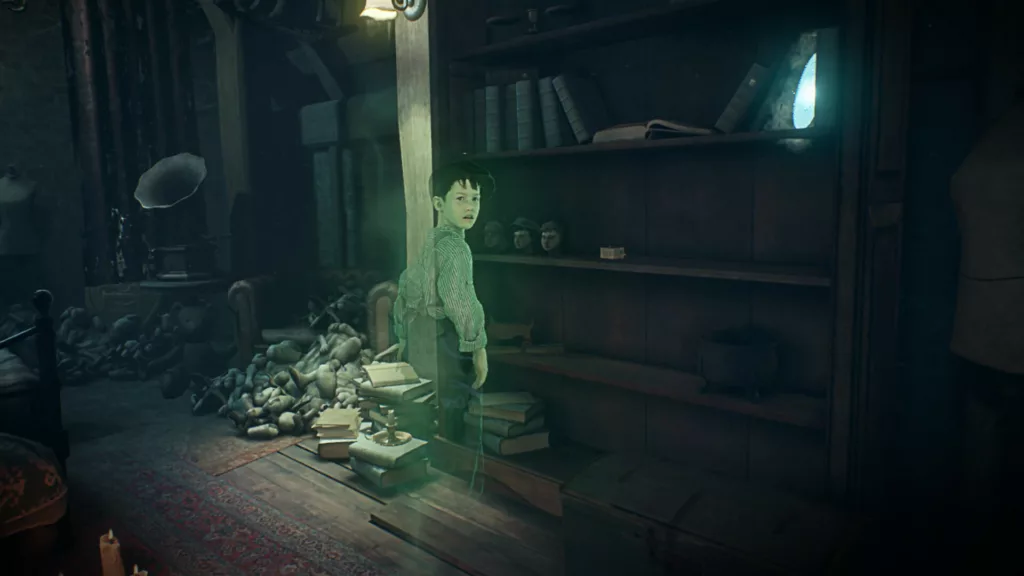 Seeing the mansion fully rebuilt in 3D also enables environmental storytelling opportunities. Scratched up paintings with ghastly alternate versions visible by lantern-light and disturbing clues scribbled on the walls add character to your surroundings. The visuals strikingly communicate the sinister events that transpired within this troubled estate. The illusion falters slightly in a few instances where texture pop-in is noticeable, but on the whole the mansion delivers a stunningly realized setting.
The most impressive visual innovation is the cutting-edge volumetric video used to portray the spectral guests. Combining 3D positional tracking and video performances generates an incredibly convincing effect where actors fluidly move and interact within the virtual space. It's a remarkable leap over the static FMV characters of the original game. The uncanny verisimilitude amplifies the unsettling ambience, making encounters with the ghosts more tense and visceral. This pioneering use of volumetric video has massive potential for cinematic VR experiences.
Between the meticulously modeled still environments and pioneering character rendering, The 7th Guest VR is a visual tour de force. Twenty years of technological progress enables it to finally fully deliver the immersive interactive experience the original aspired to create. While light on gameplay innovations, Vertigo Games deserves high marks for crafting one of the most visually impressive VR puzzle adventures to date. Veteran players will appreciate the dimensional authenticity breathed into Stauf's mansion, while newcomers can simply soak in the crooked halls' dreary splendor.
Experience the Thrill of Paranormal Heists: "Are you ready for a unique gaming adventure? Explore our in-depth analysis of Midnight Heist, where teamwork and strategy meet supernatural challenges in the dark streets of Midnight City."
Unraveling the Mansion's Macabre Mysteries
The 7th Guest VR presents players with an enticing supernatural murder mystery to unravel as they explore the mansion and gather clues. The core narrative premise follows your disembodied spirit investigating what transpired one fateful night when six eccentric guests gathered at the estate of Henry Stauf, a reclusive toymaker. Over the course of the night, Stauf and his guests meet their demise one by one through horrific means. As you solve puzzles and observe apparitions around the mansion, the dark events leading up to the deaths are gradually revealed.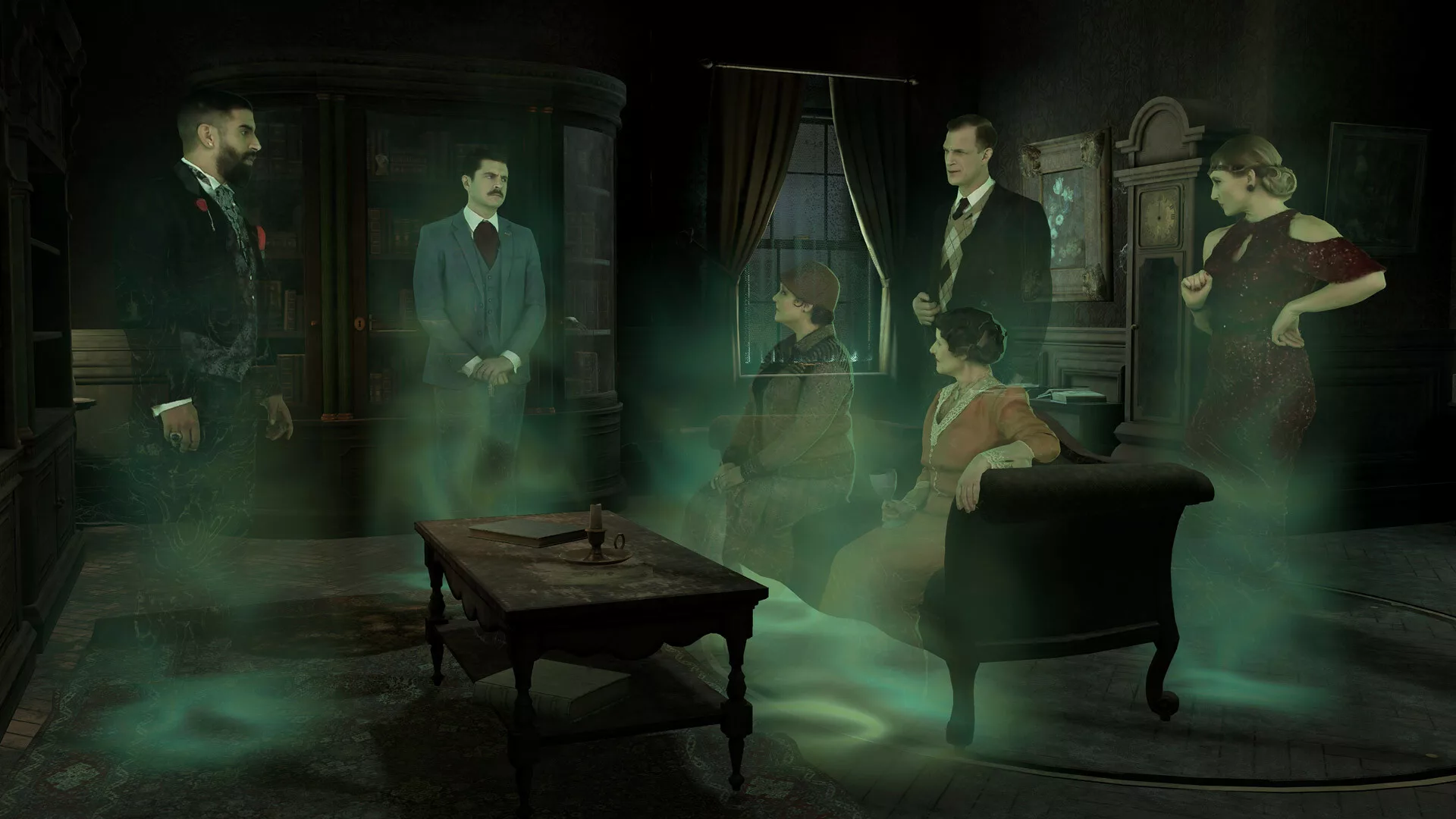 It's a classic haunted house setup that works well with the room-by-room adventure game structure. The story feeds players clues and revelations at a measured pace to keep them curious about the fates of Stauf and his ill-fated guests. While the melodramatic acting and straightforward mystery writing aren't going to impress those looking for narrative sophistication, it aptly captures the creepy camp vibe of classic horror B-movies. Fans of ghost stories and occult tales will find it hits the right notes of intrigue and foreboding.
The setting wonderfully complements both the gameplay and the Gothic fiction tone. The richly detailed mansion drips with macabre ambience, from grotesque statues to abandoned toys littering the rooms. Coupled with the 3D spatial puzzles and spectral inhabitants, exploring the mansion takes on the vibe of a haunted fun house adventure. The environment artfully transforms as clues are uncovered, oscillating between dusty decay and restored Victorian grandeur. This heightens the supernatural quality of both the setting and your investigation.
While the murder mystery follows familiar beats, the mansion itself takes center stage as the most compelling character. The 7th Guest VR succeeds not through nuanced storytelling, but the allure of virtually inhabiting a fantastically reimagined haunted house. For fans of occult tales in the vein of Edgar Allen Poe, it should sufficiently scratch that horror fiction itch. Just don't expect anything more profound than gleefully indulging in the creepy thrills of a digital ghost tour.
Tactile Puzzles Bring the Mansion to Life
The core gameplay loop follows a room-by-room adventure game structure where solving puzzles unlocks access to new areas. Each lavishly decorated chamber presents a self-contained logic or spatial challenge to overcome. Solving the puzzle grants a story clue, item or allows progress to the next room. This creates a steady sense of progression as players peel back the layers of mystery one puzzle at a time.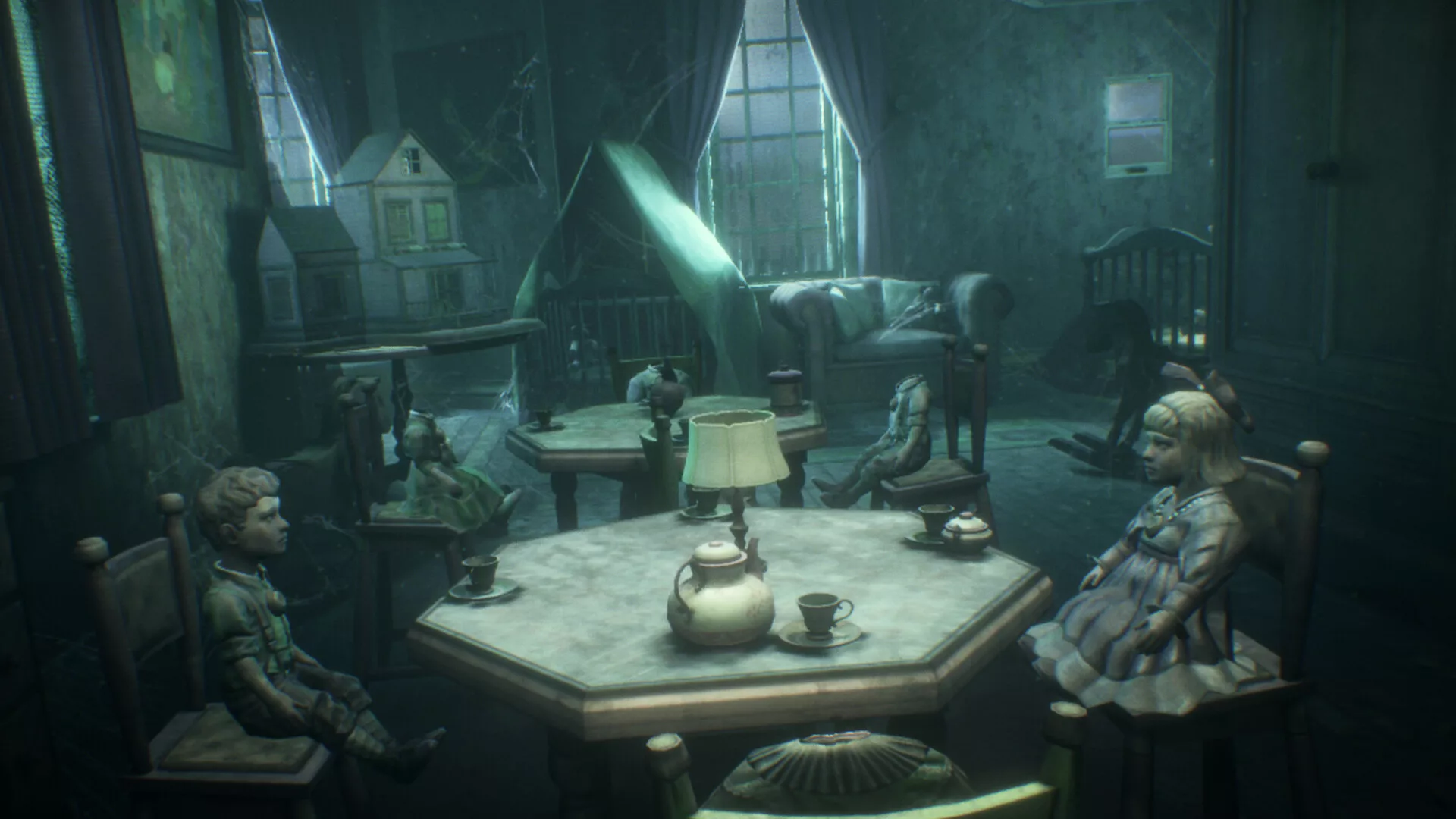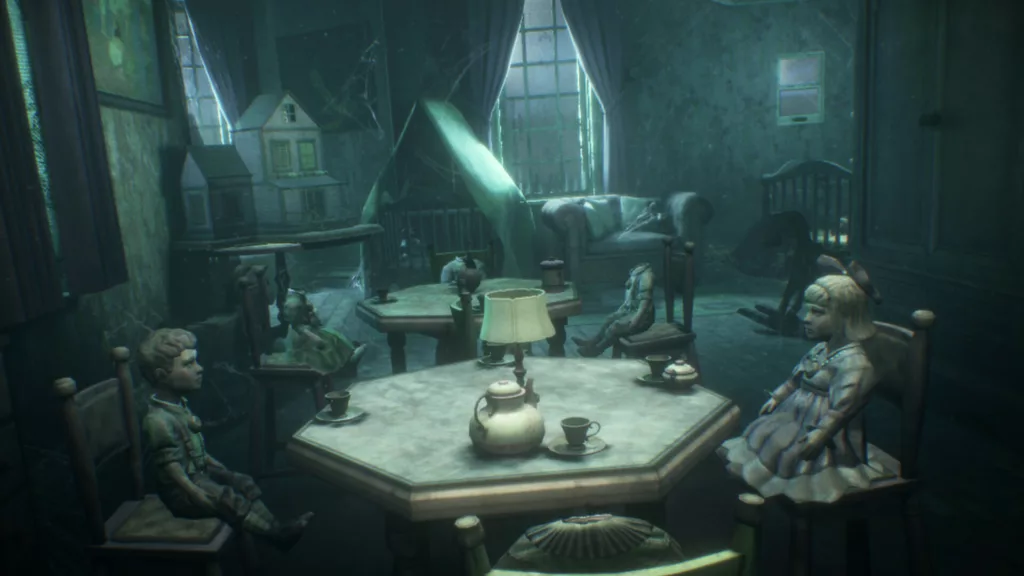 This escapist flow works well in VR, with puzzles that encourage natural interactions. Standouts include plotting chess piece movements on a board, mending an frozen meat slab, or rearranging tile mosaics by hand. Spinning combination dials, manipulating sliding blocks, and reassembling fragmented objects are brought to life by tactile motion controls. The puzzles strike a nice balance between cerebral challenges and engaging VR interactions.
Less successful are fiddly puzzles that require carefully grabbing and manipulating tiny objects. These finicky motions expose the limitations of VR controllers. Simple actions like pressing piano keys or moving dollhouse furniture become frustrating battles against imprecision. A few puzzles also rely on opaque solutions, relying on trial-and-error rather than logic. These contrived moments disrupt the otherwise smooth puzzle solving cadence.
Overall, the puzzles feel cleverly designed around VR capabilities and limitations. The layered mansion also grants a nice degree of freedom, allowing you to wander and experiment at your own pace. Your ethereal lantern plays a big role here, letting you illuminate clues and reconstruct objects to guide progress. It encourages freely searching the environment instead of feeling overly constrained.
The learning curve is well-paced, with initial rooms providing tutorials on movement and interactions before ramping up the challenge. Helpful difficulty options like coin hints and automated solutions ensure you rarely get stuck. The experience remains accessible for novice players while still delivering satisfying stimulation for seasoned puzzle fans. With a runtime of around 5-7 hours, it avoids overstaying its welcome.
Aside from finicky late-game puzzles, the polished presentation enhances the escapist appeal. Whimsical music, richly detailed rooms and intuitive object manipulation result in an engaging supernatural playground. The 7th Guest VR brings this classic PC title to vivid life by letting you lay hands on the mansion's macabre secrets.
Crafting an Immersive Audio Experience
The 7th Guest VR uses audio effectively to complement the brooding Gothic atmosphere. The creaky floorboards, howling wind and other ambient sounds of the mansion establish an ominous mood from the outset. The excellent 3D spatial audio design really shines when ghosts manifest, their disembodied voices and shrieks sending shivers as they seamlessly circle around you. Similarly, puzzle elements like pianos and music boxes take on presence and depth when you can pinpoint distinct aural components in the surround mix.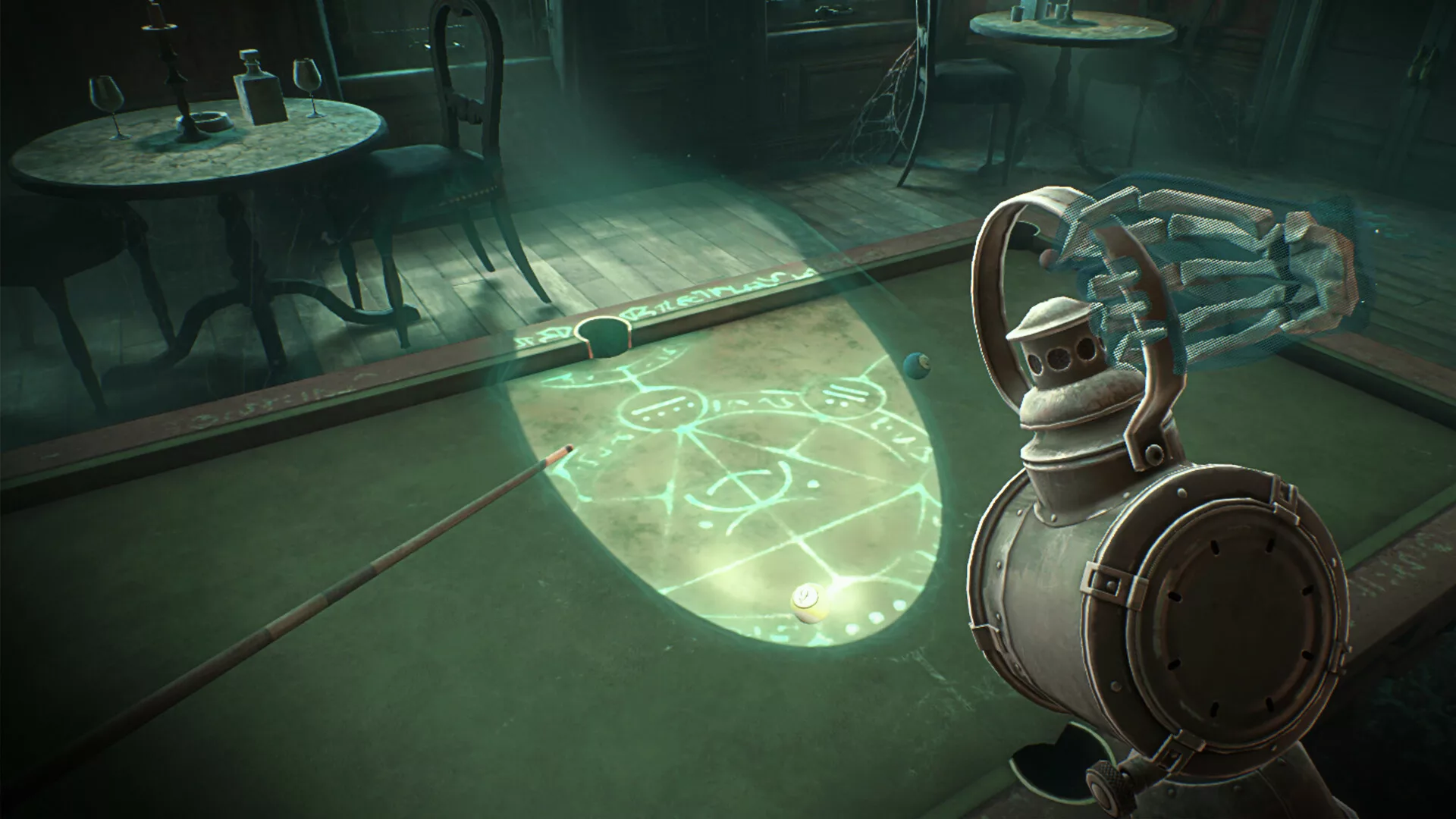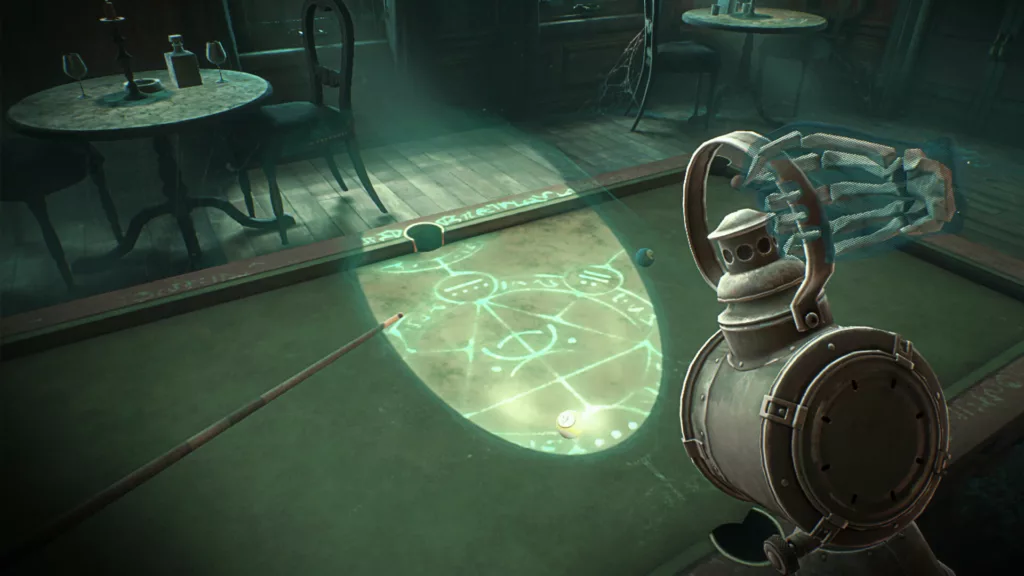 The voice work deserves praise for selling the melodramatic supernatural tale. From your sardonic spectral guide to the haughty, tortured guests, the actors clearly have fun hamming it up. Their overwrought line deliveries capture the tone of classic horror B-movies. The soundtrack also impresses with organ-heavy tracks and unsettling atonal strings that complement the ghastly atmosphere. These sonic elements draw you into the mansion, heightening the haunting ambience.
Occasional audio glitches disrupted immersion, from delayed ambient cues to puzzle sound effects oddly cutting out. However, these were rare exceptions in an otherwise stellar audio showcase. The 7th Guest VR succeeds at transporting players to a convincingly creepy locale, with layered spatial audio that fully realizes the mansion as an interactive environment. Your ears are just as integral to the experience as your eyes and hands.
Designing Accessibility for All Adventurers
The 7th Guest VR incorporates extensive options to reduce discomfort and accommodate players of varying skill levels. Movement modes include teleportation and snap turning to eliminate motion sickness triggers. You move at a measured pace, never forced into abruptly nausea-inducing actions. The puzzles also include adjustable difficulty settings, like hints or auto-solve functions for those less keen on brain teasers. These assists ensure you rarely feel blocked from progressing.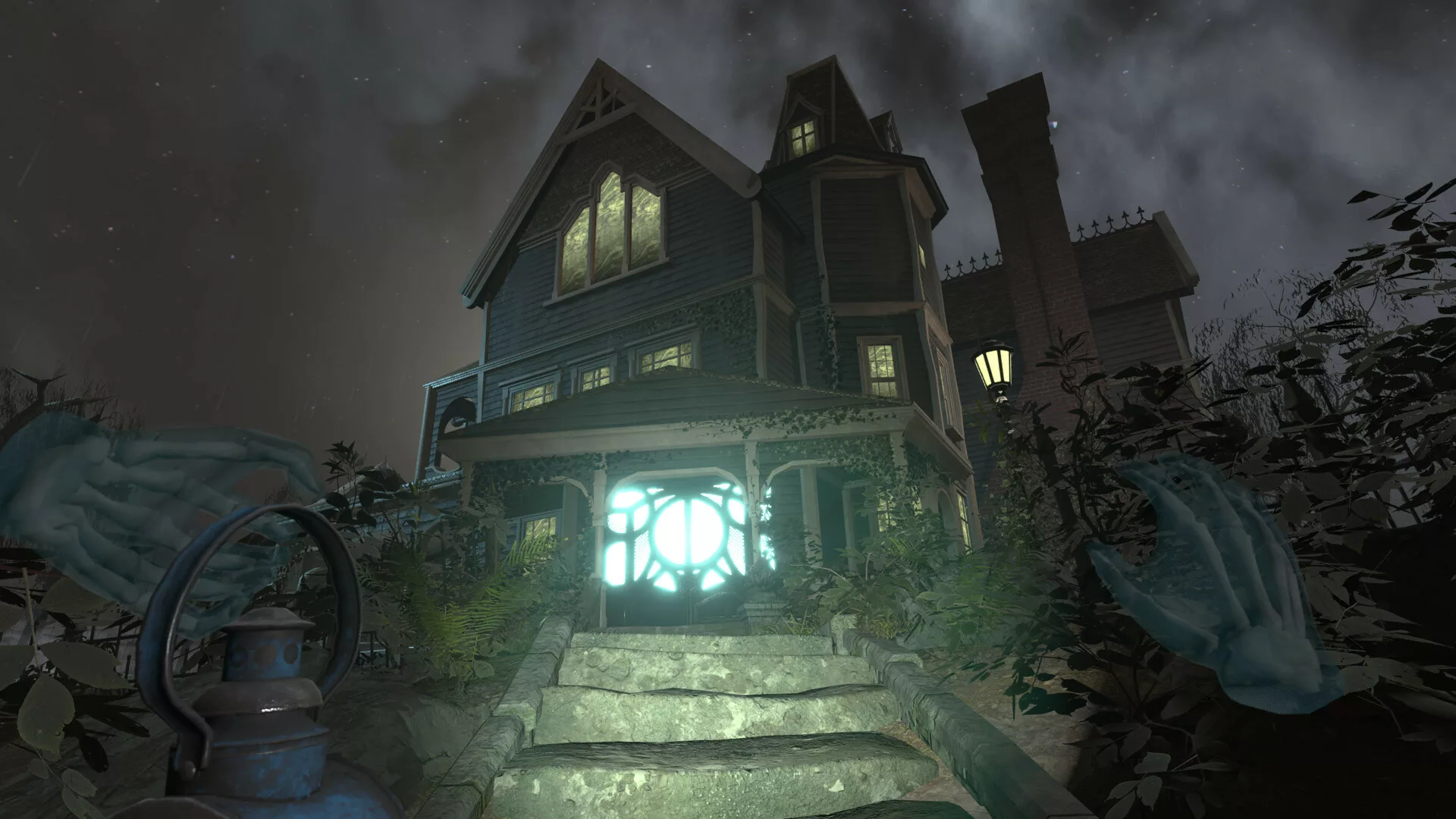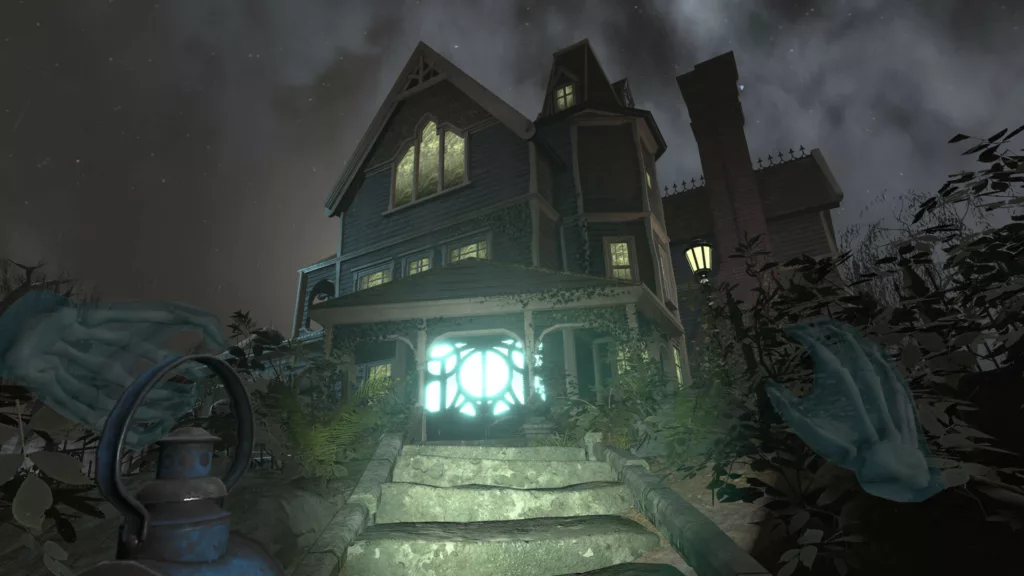 Tutorial pop-ups introduce movement and object manipulation controls in a clear step-by-step fashion at the game's start. Instructions throughout are similarly straightforward, with helpful narrator hints if you get confused. Though a few late puzzles rely on unclear solutions, the experience is largely accessible and communicative. With comfort and difficulty both adjustable, The 7th Guest VR opens its spooky thrills to all who dare enter the mansion, regardless of experience level. Just beware the most terrifying presence lurking within: finicky motion controls.
Managing the Mansion's Quirks and Flaws
Considering the ambitious undertaking of adapting an older title to modern VR, The 7th Guest VR is relatively stable and bug-free. I encountered no major glitches that broke puzzles or progression through the 5-6 hour experience. Most technical issues amounted to minor immersion-disrupting quirks.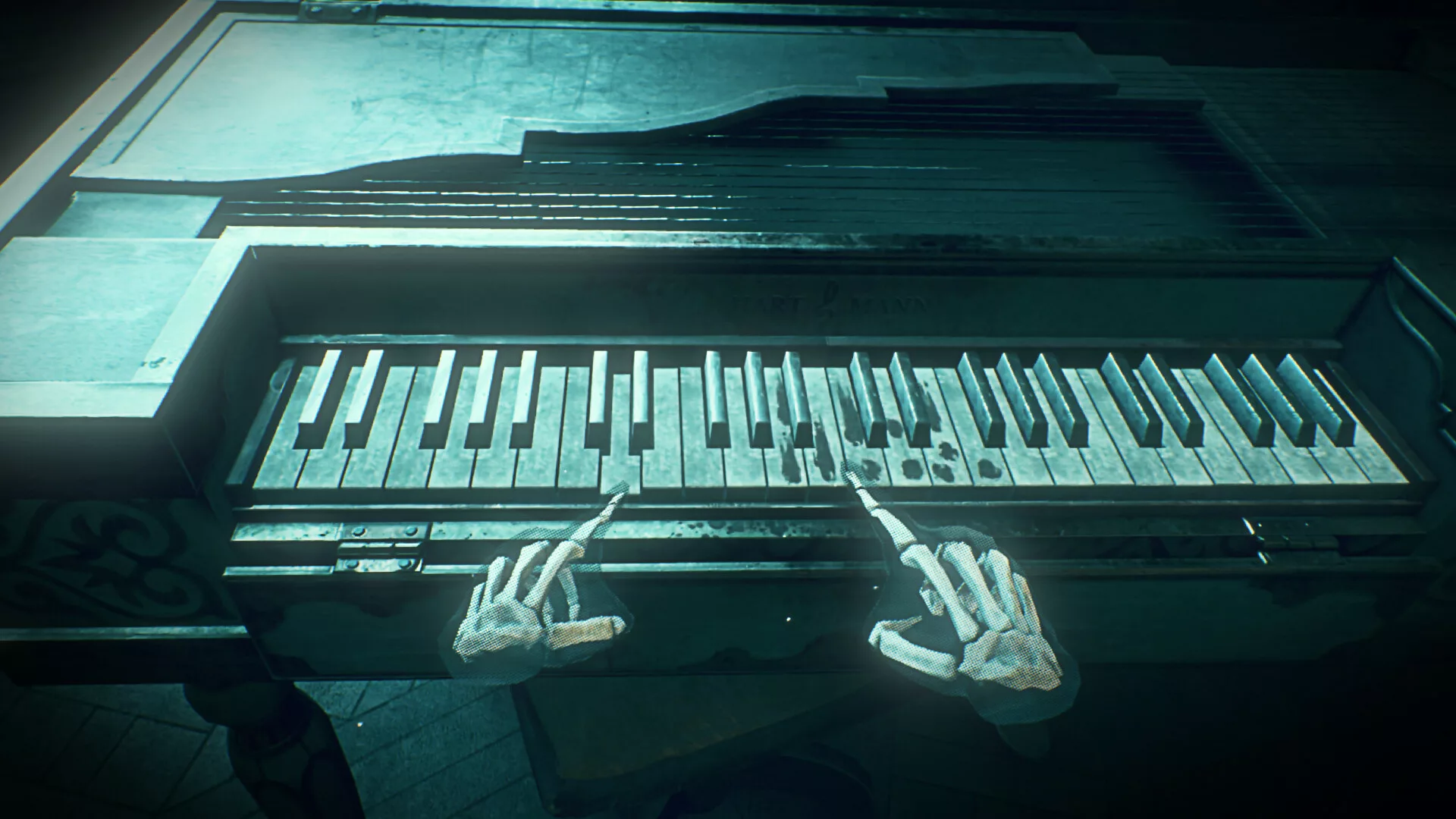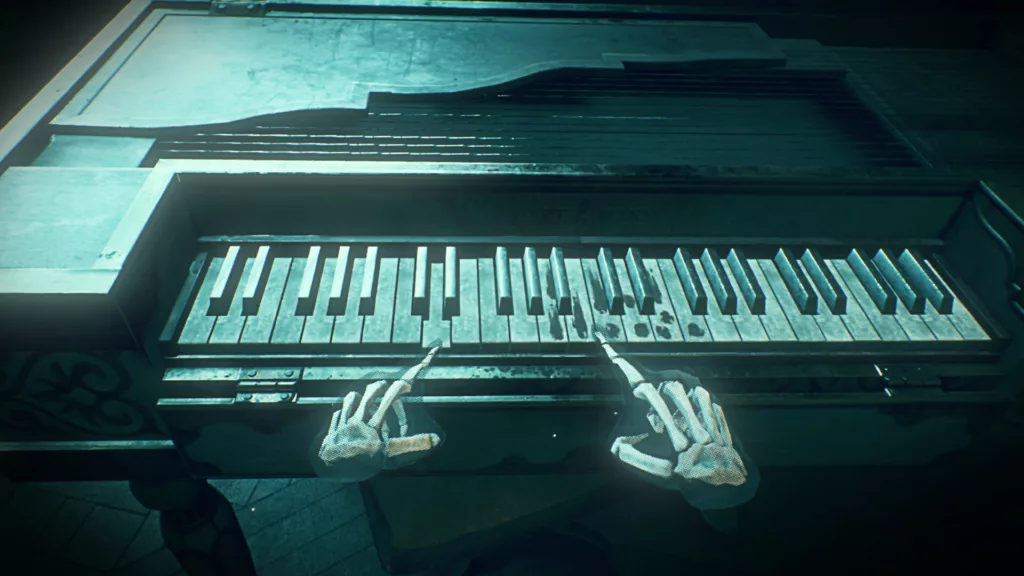 The most common problems involved finicky object interactions, where items would become stuck or behave erratically when grabbed. This resulted in occasional frustration when trying to precisely manipulate intricate puzzle components. Collision also proved spotty at times, with some objects falling through tables or otherwise failing to act naturally. While irritating, these flaws were superficial and never prevented puzzle solutions.
A few instances of longer load times, stuttering cutscenes and delayed ambient audio cues also occurred infrequently. Notably, one puzzle involving dollhouse figures required a full game restart to address an object stubbornly stuck out of place. Outside such sparse hiccups, the experience ran smoothly from start to finish.
While minor bugs sporadically hinder immersion, none significantly obstruct enjoyment of this atmospheric haunted house adventure. The 7th Guest VR's few rough edges stem chiefly from adapting a mouse-based point-and-click title to modern VR controls. Given the scope of this remake, the overall technical execution and stability are impressive. Fans eager to revisit the mansion should find the nostalgic journey back worth weathering a couple scrapped knees from loose floorboards along the way.
A Brief But Alluring Escape
At around 5-7 hours to complete, The 7th Guest VR lands on the shorter end of VR adventures. Players seeking an expansive, open-ended world may find the focused room-by-room structure limiting. However, the concise game length feels well-suited to the intimate haunted house atmosphere. You get a satisfying sample of macabre thrills without the experience overstaying its welcome.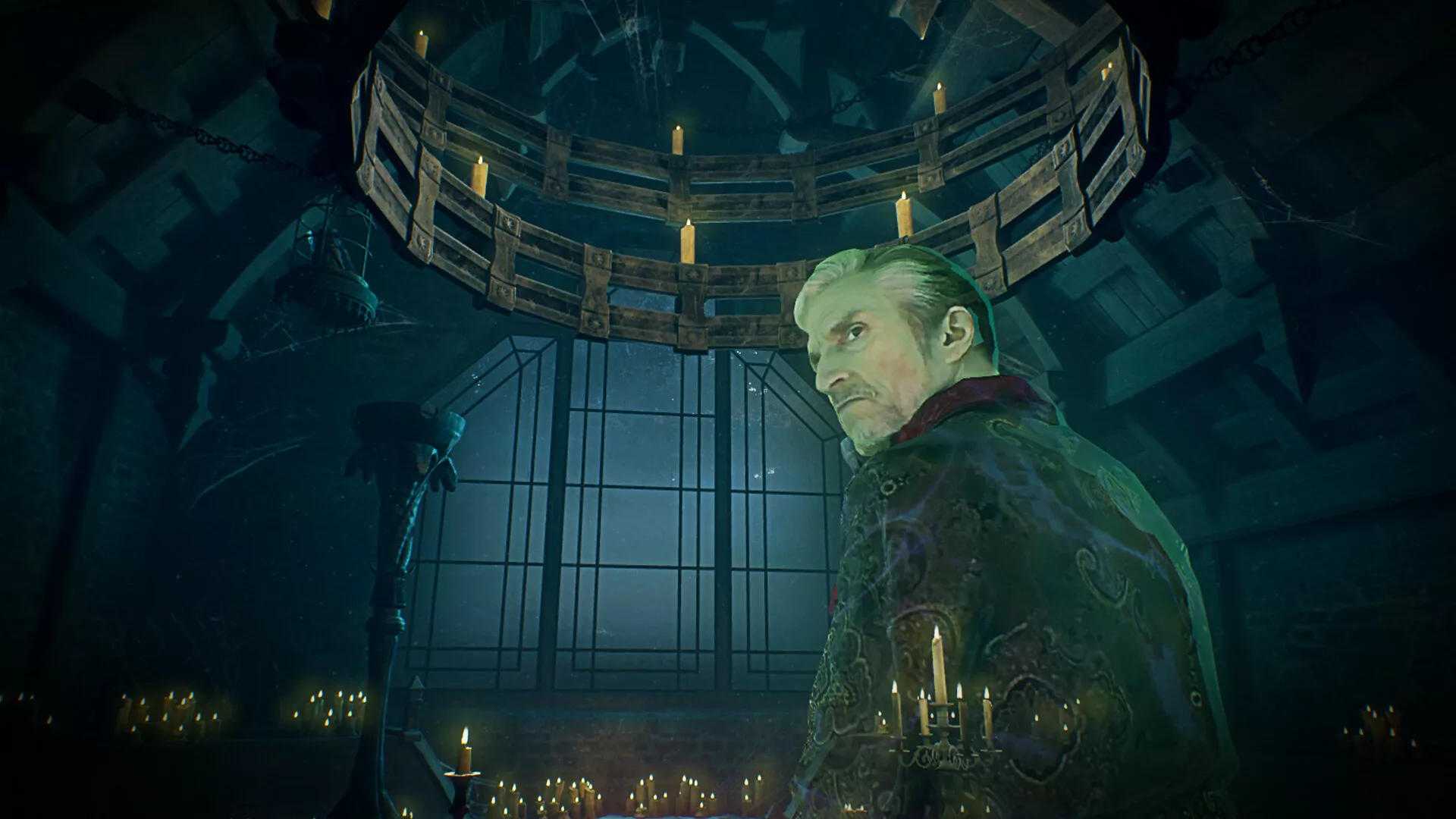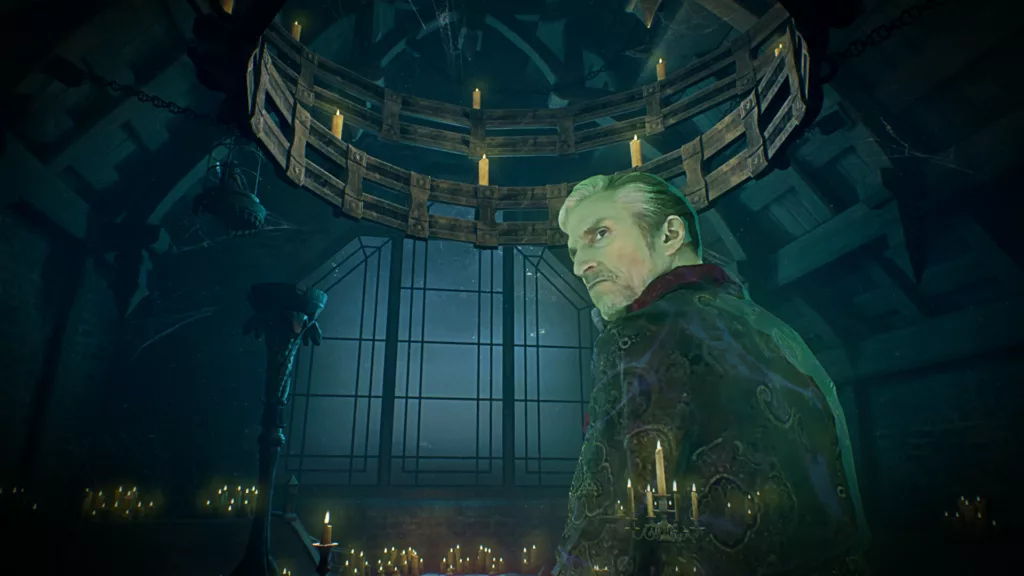 Given the linear nature of the mansion's puzzles and events, replay value relies mainly on re-experiencing the ambience. On initial playthrough, you'll likely miss some of the hidden photos and lore collectibles scattered about. Discovering these offers slight incentives for return visits. Completionists may also want to replay puzzles without using coins for hints or solutions.
But more broadly, the mansion simply provides a delightful virtual space for horror fans to inhabit. The spectral visuals, immersive 3D audio and novel volumetric video continue to impress and send shivers on subsequent visits. Exploring the mansion accordingly never loses its dark allure, even when its secrets are known. Think of it as returning to your favorite creepy carnival fun house.
Ultimately, The 7th Guest VR excels at delivering a tight, intensely atmospheric paranormal adventure rather than an endlessly replayable sandbox. Players who prioritize rich worldbuilding and unsettling ambience over sheer gameplay length will find the package well worth the price of admission. But if you're ravenously hungry for more haunted house hijinks, you'll quickly need to seek your chills elsewhere once the credits roll.
An Impressive VR Update, Despite Some Dusty Edges
The 7th Guest VR succeeds at revitalizing this classic paranormal puzzle title for a new era of immersive gaming. Developer Vertigo Games deserves praise for not simply repackaging the original, but completely reimagining its best elements for modern VR. The mansion and puzzles have been rebuilt from the ground up to take full advantage of interactive VR storytelling. Its pioneering use of volumetric video especially stands out as an exciting step forward for cinematic VR.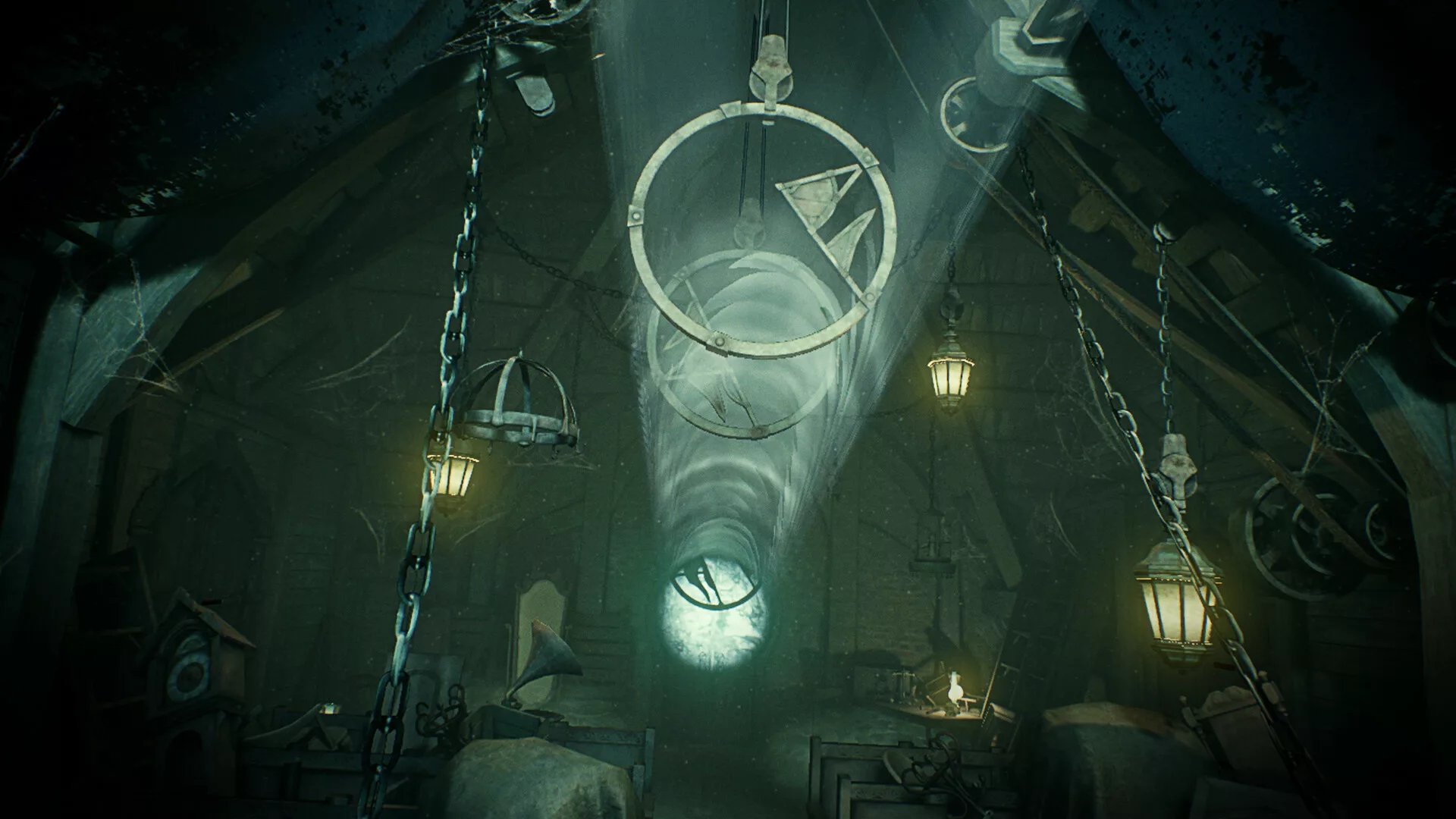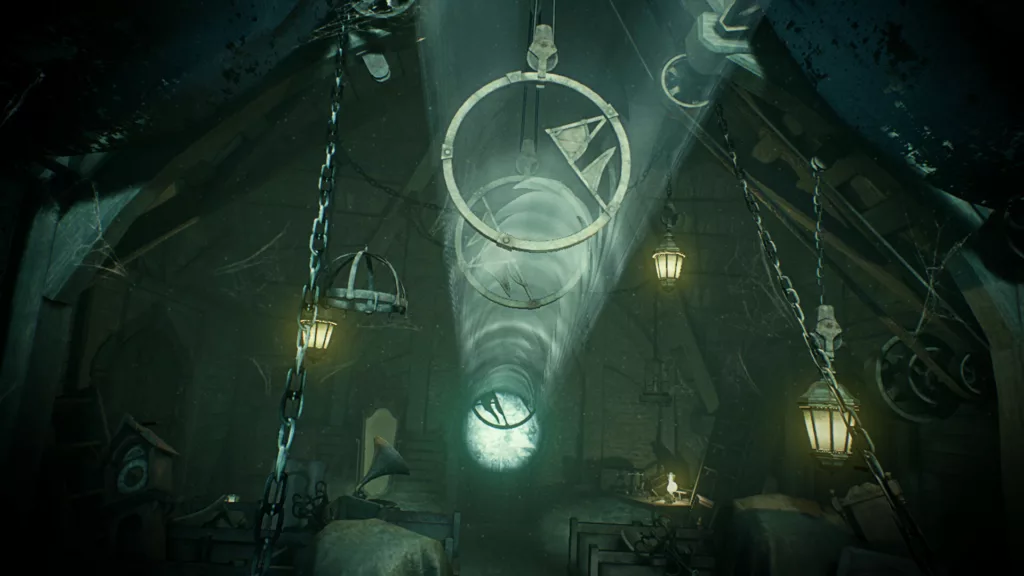 That said, aspects of its antiquated FMV origins still result in occasional rough edges. The reliance on familiar adventure game logic puzzles feels dated at times. Finicky motion controls also undermine the tactile immersion. But these qualms are outweighed by the refreshingly high production values. Meticulous art direction transports you to a compelling vision of Stauf's estate. The ambience enraptures as you uncover the secrets of the ill-fated guests.
Horror fans seeking a polished episodic haunted house adventure will find The 7th Guest VR well worth investigating. It modernizes the most compelling qualities of the original while cutting much of the antiquated frustrations. The focused 6-hour story also makes it approachable for VR newcomers. This remake deserves praise for revitalizing a classic without solely relying on nostalgia. While not a genre-defining masterpiece, it's a celebratory return to Stauf's mansion that both fans and newcomers can appreciate.
The Review
The 7th Guest VR
The 7th Guest VR succeeds at revitalizing this vintage PC title for modern VR with its gorgeous graphical overhaul of the mansion, cleverpuzzles, and novel use of volumetric video. Despite some unoriginal storytelling and finicky motion controls, its campy haunted house thrills provide an accessible and polished episodic adventure that both franchise fans and newcomers can appreciate.
PROS
Stunning visual overhaul of the mansion
Volumetric video integration is a revelation
Escapist puzzle solving flow with great tactile interactions
Accessibility options accommodate all players
CONS
Story, acting and puzzles are campy and unoriginal
Frustrating precision required for some puzzles
Short runtime with minimal replay incentives