Midnight Heist offers a thrilling twist on the co-op horror genre by fusing elements of suspense, strategy, and stealth into one heart-pounding experience. At its core, this game drops players into the eerie supernatural setting of Midnight City and tasks them with infiltrating ominous companies to complete hacking jobs for shady clients. Instead of busting ghosts like in Phasmophobia, you take on the role of the phantom thief, evading detection while trying to score big rewards.
What makes Midnight Heist stand out is the collaborative approach it brings to each heist. You can team up with friends to take on more complex jobs with greater payoffs. However, larger crews also raise the stakes, as you try to maintain the cover of darkness. With engaging tasks, formidable AI entities lurking in the shadows, and the pressure of stealth teamwork, Midnight Heist creates an addictive gameplay loop.
In this review, we'll dive deeper into the various elements that make up the experience of Midnight Heist. From its immersive atmosphere to strategic co-op play, we'll highlight what this hybrid horror game gets right and where it can improve. Our goal is to see if Midnight Heist succeeds at blending genres into something fresh and thrilling or if it collapses under the weight of its own ambitious vision.
Hacking, Hunting, and Teamwork – How Midnight Heist's Gameplay Shines
At its core, Midnight Heist is centered around infiltrating ominous companies under the cloak of midnight to hack computers, steal data, and retrieve valuable documents for your shady clients. The jobs range from stealing financial records to hacking security systems, with the difficulty and danger escalating based on which of the three organizations hired you.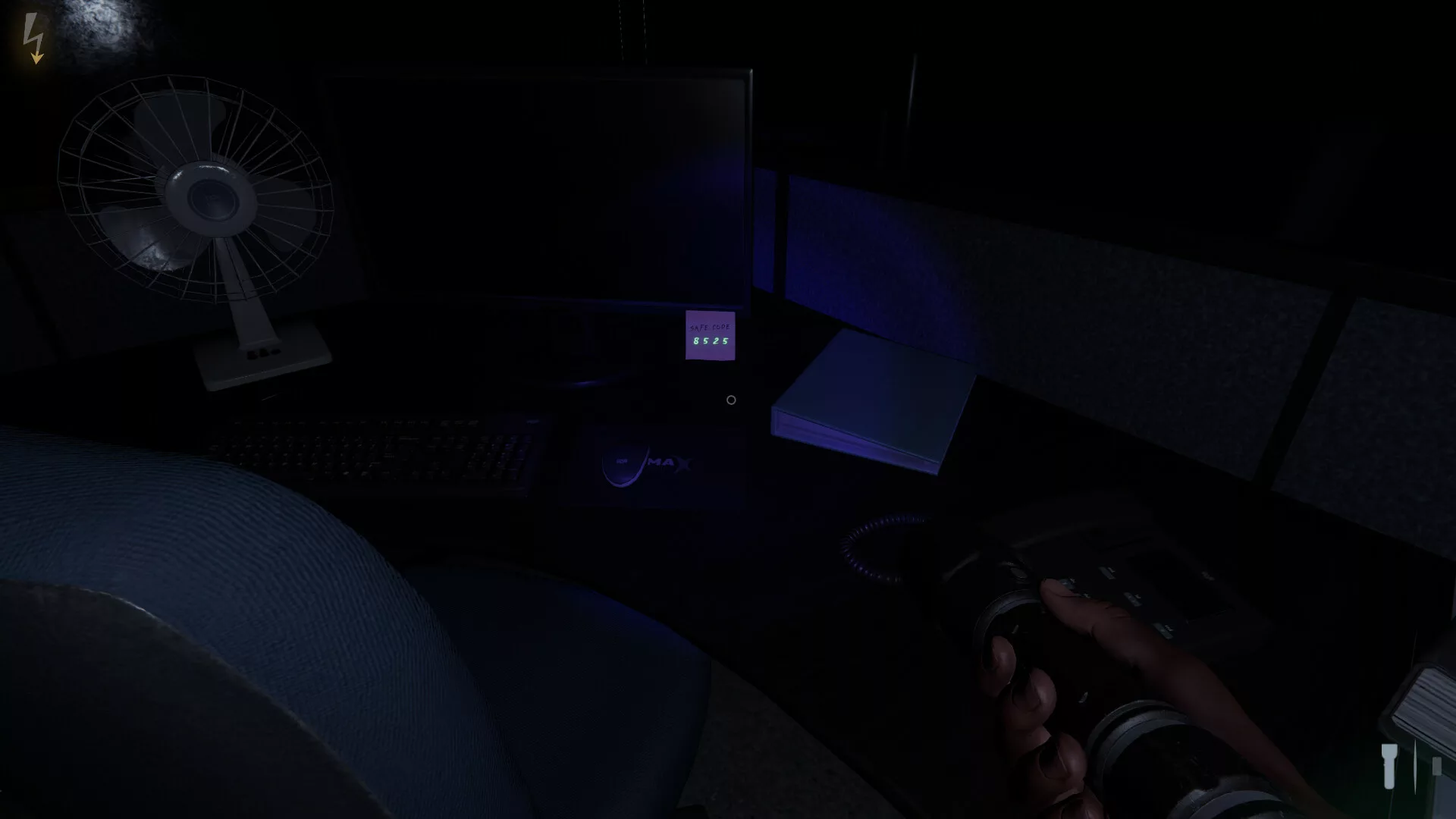 The hacking mechanics form the backbone of each heist. You'll need to locate terminals, carefully follow on-screen prompts, and bypass security measures while avoiding detection. The mini-games strike a nice balance between quick timing challenges and thoughtful puzzles. And with special gear boosts purchasable later on, veteran thieves can augment their hacking prowess.
While the hacking steals the literal show, the sense of stealthy danger amplifies the tension. Strange supernatural entities stalk the halls, emerging from the shadows if they catch you unawares. Evading these haunting hunters requires strategic thinking and quick reflexes. You'll need to rely on your wits, items, and environment to distract entities just long enough to hack that last terminal.
Where Midnight Heist truly shines is its emphasis on coordinated teamwork. Tackling jobs in groups of 2-4 players enables you to take on more complex tasks with greater rewards. But larger teams also exponentially increase the risk as you try to maintain stealth. This forces genuine collaboration, like having someone run interference while partners hack away. The gameplay constantly pushes you to communicate, strategize, and execute as a cohesive unit.
With three distinct organizations offering randomly generated missions, each heist presents unique objectives, locales, and challenges. One round might task you with stealthily tailing a mark through crowded city streets, while another could see you pulling off an Ocean's Eleven-style mega heist. This diversity keeps gameplay fresh and intriguing.
Overall, Midnight Heist blends hacking puzzles, evasive stealth action, and engrossing co-op teamwork into a rewarding gameplay loop. There's a satisfying thrill in overcoming the odds and pulling off these midnight capers through skill and coordination with friends.
A City Shrouded in Shadows – Midnight Heist's Immersive World
Midnight Heist transports players to the aptly named Midnight City, where danger, secrets, and the supernatural lurk around every corner once the sun goes down. As you guide your character through shadowy streets and ominous high-rise buildings, the atmosphere immediately pulls you into this eerie world.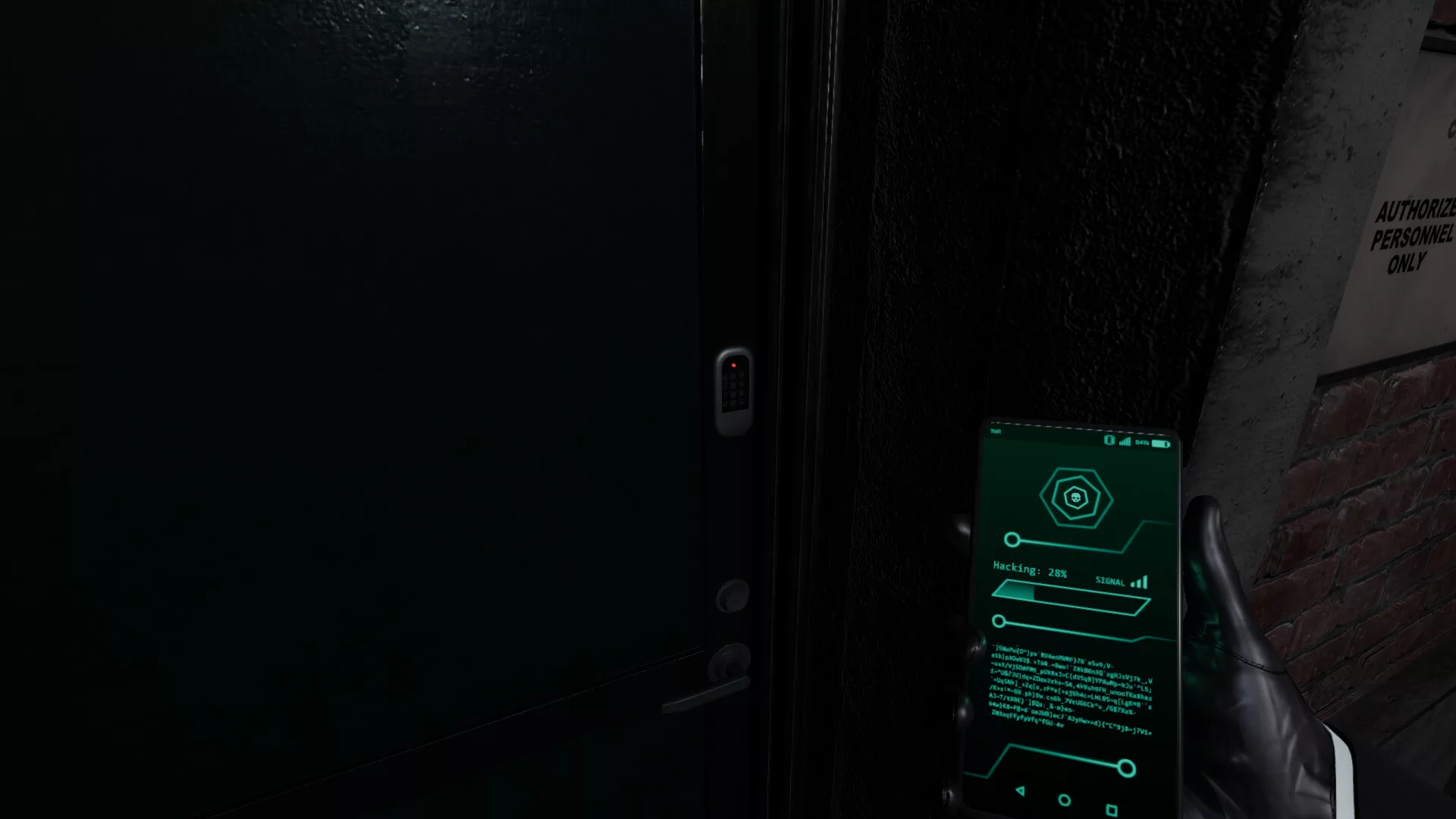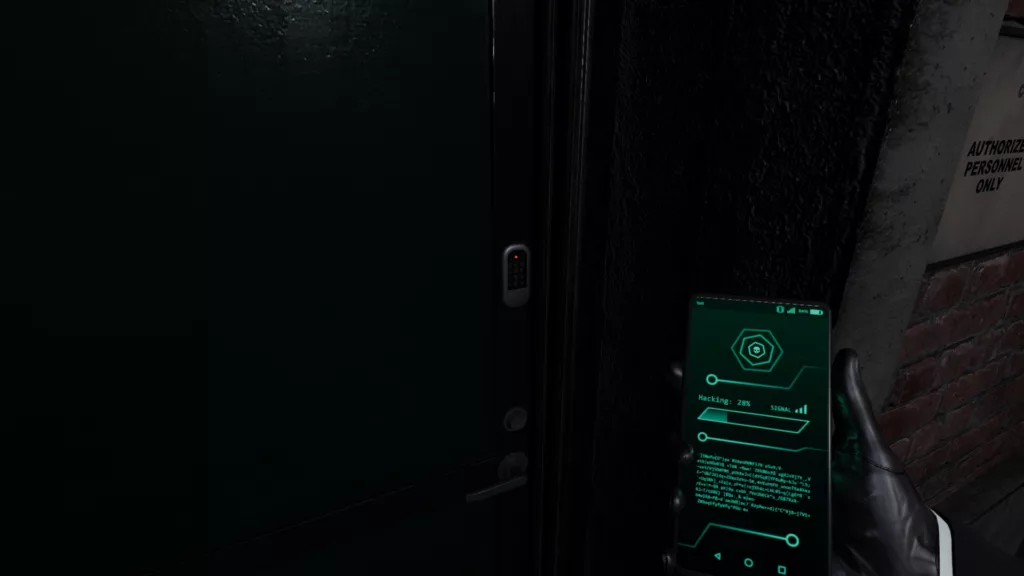 The visual design choices bring Midnight City to unsettling life. Flickering streetlights barely pierce the midnight darkness, forcing you to rely on limited sight lines and your wits. Fog drifts through alleys, concealing unknown horrors that could strike at any moment. The buildings you infiltrate provide an intricate web of side rooms, vents, and corridors to sneak through. It's clear the developers meticulously crafted each space to enhance tension and provide options for strategic infiltration.
Beyond the visuals, the ambient audio ratchets up the suspense. Your footsteps echo through the empty halls, giving away your position to attentive enemies. Strange whispers and unidentified noises punctuate the silence, keeping you alert for any sign of movement. The haunting soundtrack shifts dynamically based on your proximity to danger, building a tense rhythm.
By setting each heist at the witching hour of midnight, the game capitalizes on our natural fear of the dark. Your vision is limited, your enemies are empowered, and a sense of unseen dread permeates every room. The developers expertly exploit midnight's inherent tension, creating a setting that feels thrillingly hazardous to navigate.
Combined with the need to avoid roaming entities while completing your objectives, the atmosphere and setting of Midnight Heist build an incredibly immersive world. Your palms sweat as you creep through the shadows, relying on your crew to watch your back. When things inevitably go sideways, the darkness becomes your greatest enemy as you try to escape unseen threats. By embracing its dangerous nocturnal nature, Midnight City provides the perfect stage for heart-pounding heists.
Becoming a Master Thief – Characters and Progression in Midnight Heist
While currently limited, the character and progression system in Midnight Heist provides a promising foundation the developers can build upon. Players start by selecting one of four distinct thieves, each with their own unique backstory and reasons for breaking into the lucrative underworld of hacking.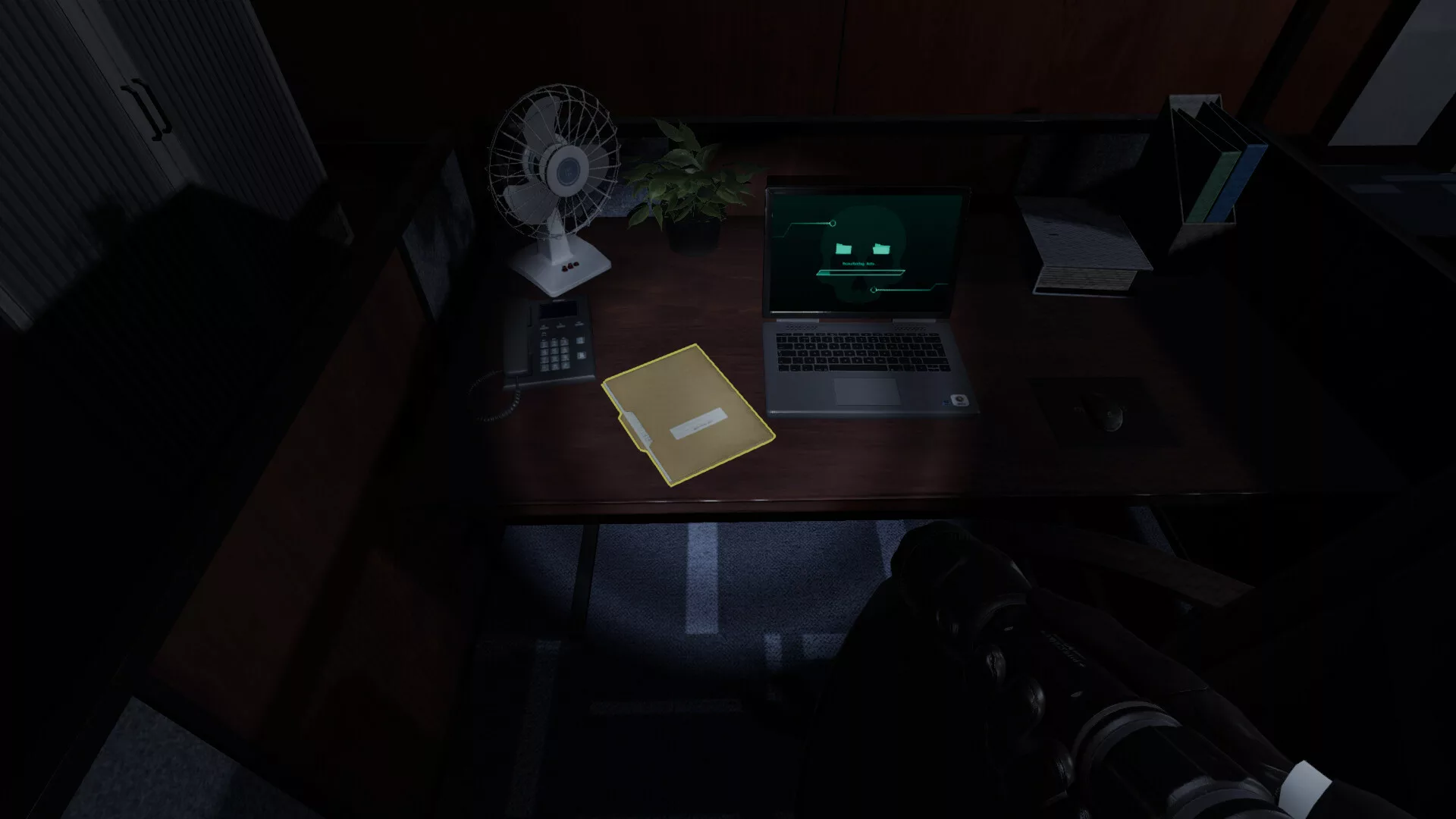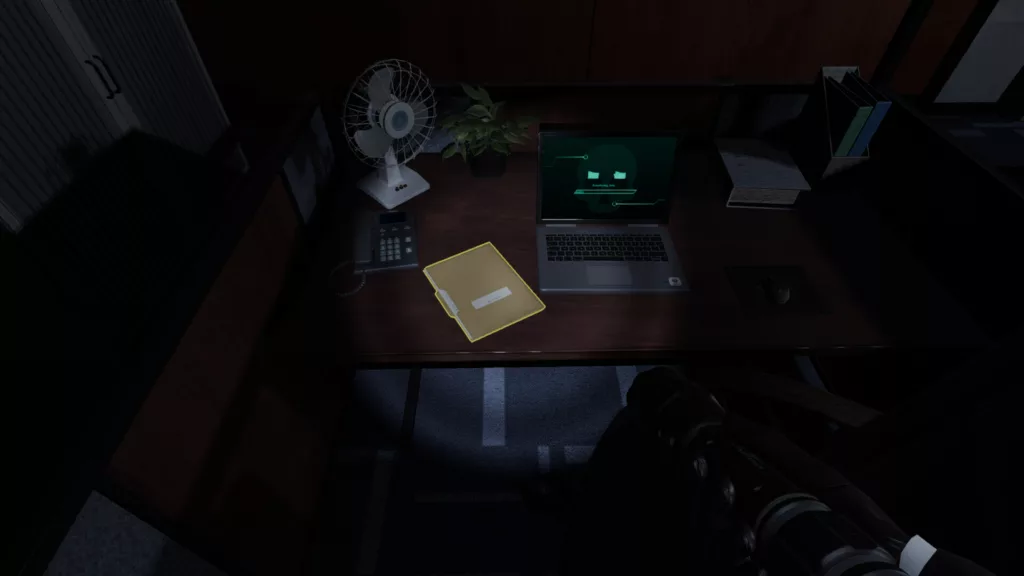 As you successfully complete missions, your chosen character will gain experience points and level up. Leveling rewards you with points to invest in different skills like hacking, stealth, strength, and more. This enables you to finely tune your thief's abilities to match your playstyle. Higher levels also unlock access to new gear and helpful buffs to aid in heists.
In its current state, Midnight Heist lacks any significant visual customization options for your thief outside of a few color swaps. The user reviews noted the developers have promised the addition of a robust shop for purchasing character skins and outfits using money earned from jobs. This side activity would provide engaging long-term goals, letting you define the look of your criminal as they rise through the ranks.
Additional content updates like new playable characters, fresh progression systems, and daily/weekly challenges would go a long way to adding replayability. The core foundation of XP and levels is solid but needs more fleshing out to feel fully realized. As it stands, the simplistic progression gives you a taste but not the full meal.
While the current character systems leave something to be desired, the charm and personality of the playable thieves partly makes up for it. Their witty dialogue and backstories make them feel distinct and plant the seeds for growth. One can hope future updates will unlock their full potential. For now, becoming a master thief in Midnight Heist remains a bit one-dimensional but still rewarding.
Strength in Numbers: Evaluating Midnight Heist's Co-op Play
At its core, Midnight Heist is designed as a collaborative co-op experience. While you can play solo, the game truly shines when you assemble a crew of 2-4 thieves to take on bigger heists together. The co-op approach sets it apart in the horror genre and adds immensely to the gameplay.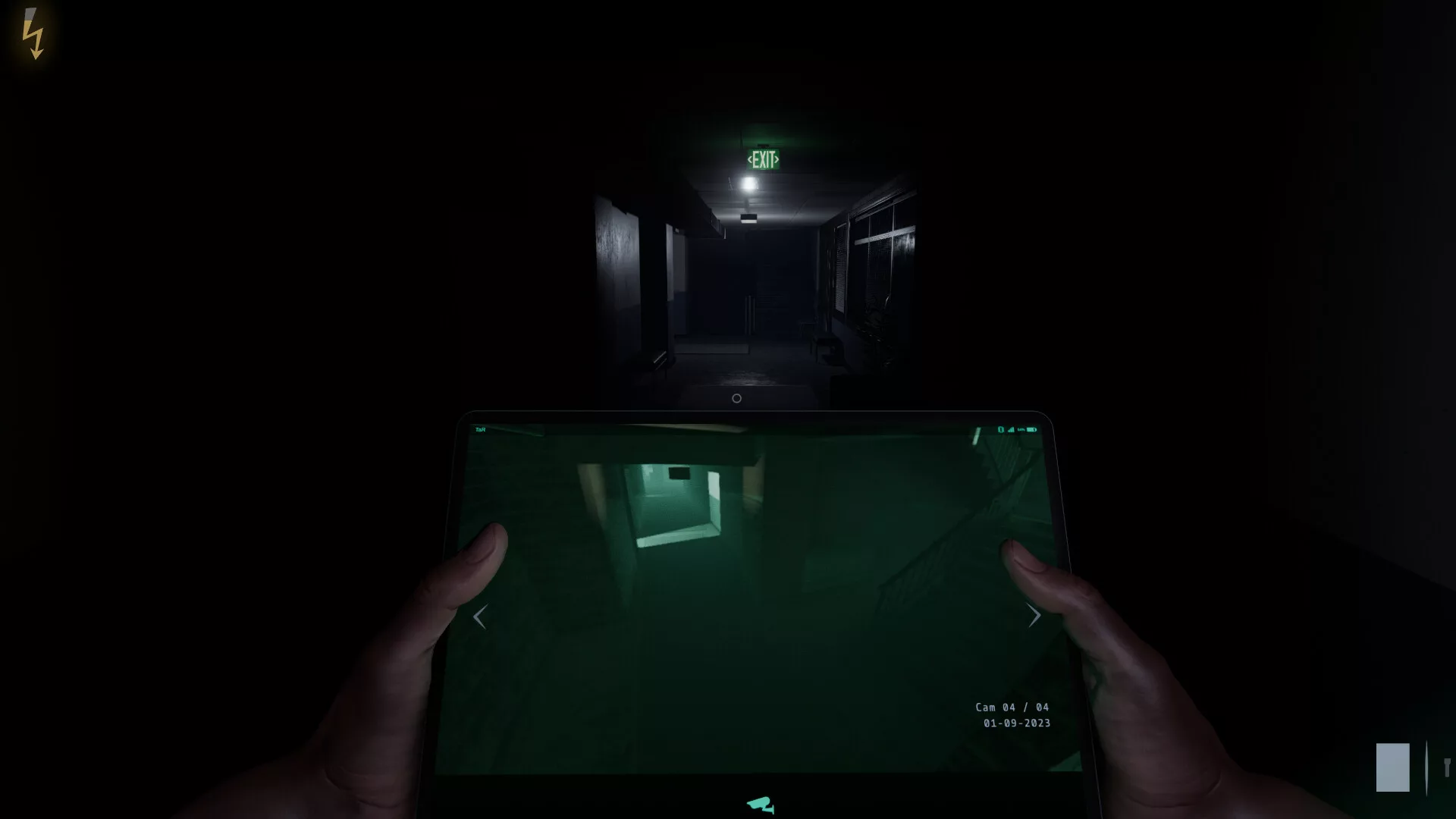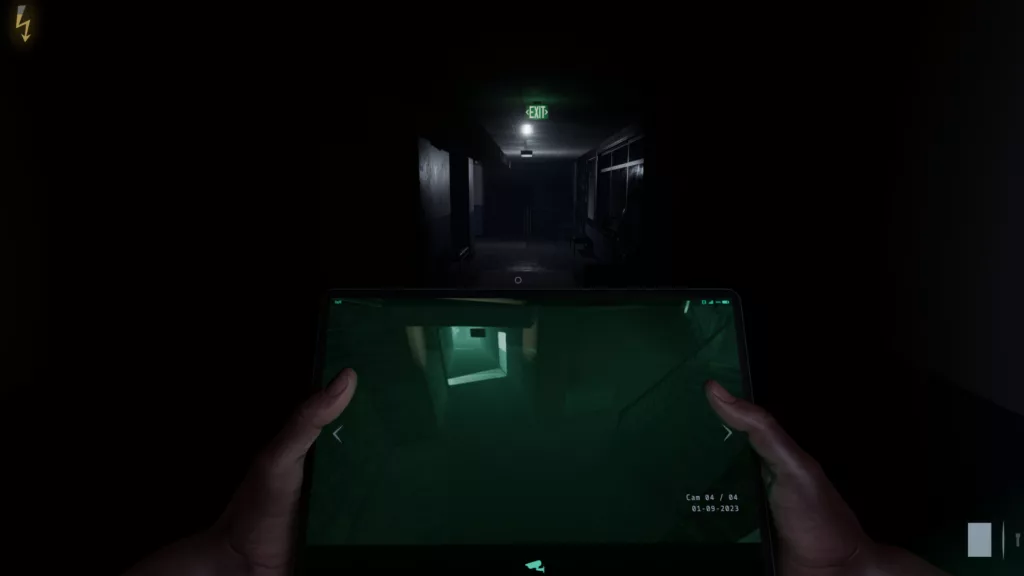 Having allies allows you to coordinate and take on more complex objectives that would be near impossible alone. Perhaps one player lures away patrolling enemies while the others hack terminals scattered across floors. Or you split into pairs to simultaneously infiltrate separate areas in a timed mission. The teamwork required adds immensely to the strategizing.
The developers have struck a nice risk vs reward balance with larger groups. Bringing more players enables bigger jobs with greater payouts if successful. But it also exponentially increases the chance of being detected. Having four players means four times the eyes watching your backs, but also four times the potential for mistakes. This risk-reward tension keeps things captivating.
Effective teamwork requires constant communication to stay alert and adapt plans on the fly when things go awry. Having mics to quickly warn allies of approaching entities or coordinate next moves improves success rates. But even without mics, Midnight Heist provides contextual pings and prompts to facilitate basic coordination.
When everyone works together, it's immensely satisfying to pull off seemingly impossible tasks. Having your friend draw away enemies so you can remotely hack the 40th floor computer is a great co-op moment. The multi-stage objectives would be tiring in single-player, but feel varied and exciting with others.
While generally well-executed, the co-op does suffer a bit from lack of content variety at the moment. More unique mission types tailored around 4-player coordination could help it reach its full potential. But the foundation is strong for the developers to build upon.
Overall, the co-op gameplay elevates Midnight Heist, creating genuine camaraderie through overcoming challenges. Succeeding as a team provides a different satisfaction than single-player victories. The blend of teamwork, tension, and rewards hits the sweet spot for compelling cooperative play.
Visual and Audio Design That Immerses You in the World
Midnight Heist leverages its visual presentation and audio design to truly immerse players in the tense, shadowy world of Midnight City. Reviewers widely praised the graphics, smooth animations, and stable performance that bring the experience to life.
The visual aesthetic choices excel at creating an ominous, unsettling atmosphere. The neon-tinged urban setting feels gritty and lived-in. Lighting effects like flickering bulbs and ray-traced moonbeams cast shifting shadows that conceal unseen threats. The character models move fluidly, enabling responsive stealth and actions. Small touches like dust particulates and ambient smoke sell the dingy environments.
From a technical perspective, Midnight Heist appears well-optimized to provide stable framerates on mid-range systems based on reviewer comments. Some noted their GPUs running hotter than expected, but didn't report major performance issues. Loading times between missions feel snappy as well. Overall, the graphics and animations meaningfully enhance gameplay without sacrificing responsiveness.
The excellent ambient audio wonderfully complements the visuals to fully sell the creepy atmosphere. The muffled footsteps, eerie whispers, and dynamic soundtrack timed to on-screen events help ratchet up tension. The voice work for mission briefings and character dialogue also adds personality. The sound design really elevates the spirit of the game.
While not bleeding edge, the visuals and audio work harmoniously to deliver an immersive, unsettling world rich with intrigue. The nighttime setting comes alive through the game's tight artistic direction and technical competence. Aside from some GPU optimization issues, Midnight Heist makes smart technical decisions that support its gameplay and themes. The graphical sheen and audio design combine masterfully to make Midnight City feel like a real, lived-in place.
Blending Genres Into Something New
In many ways, Midnight Heist feels like a greatest hits compilation of mechanics from similar titles – mainly Phasmophobia and Among Us according to reviews. It takes proven elements from those multiplayer horror and deduction games but combines them into its own unique recipe.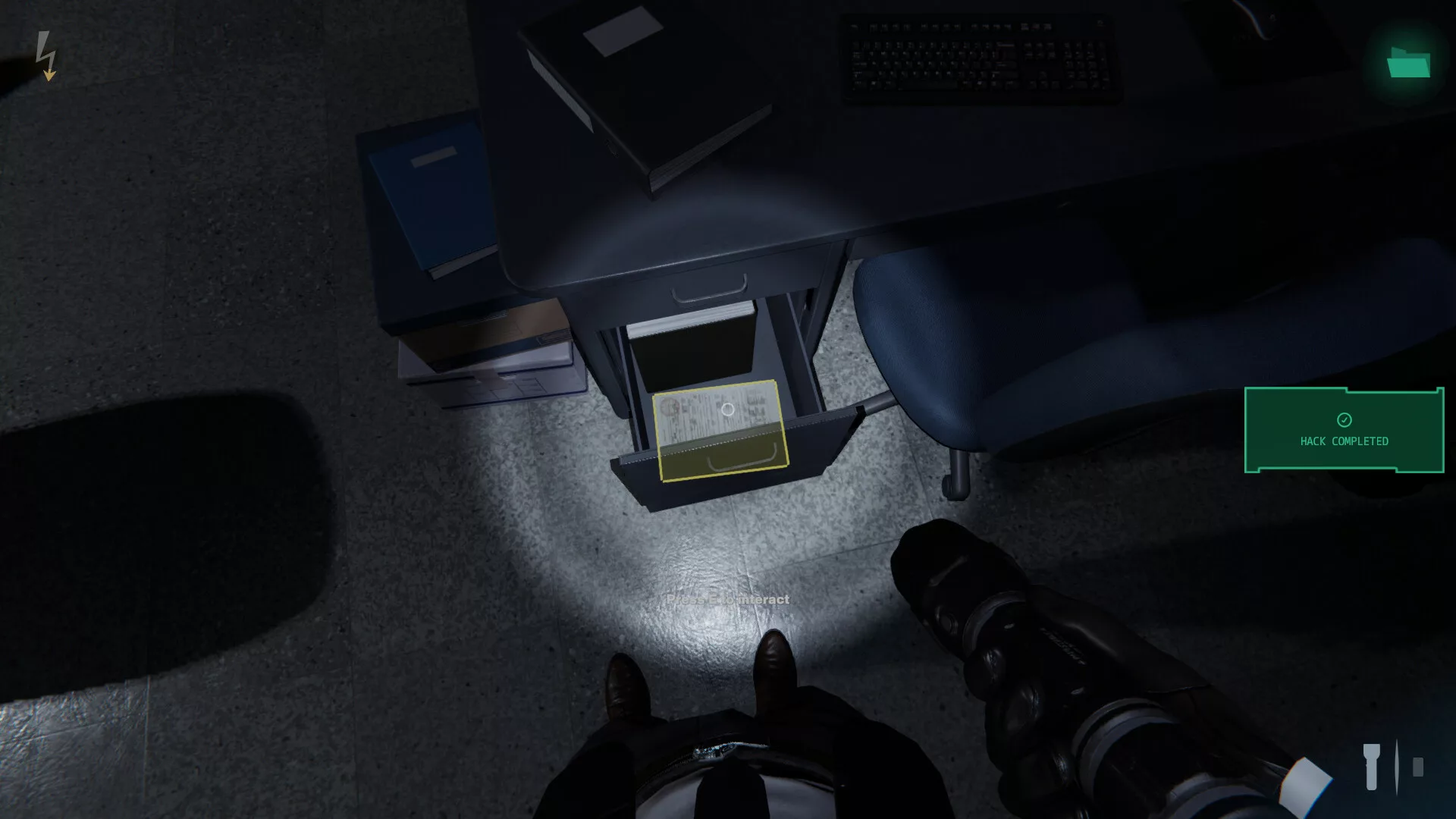 The stealth cat-and-mouse gameplay has clear parallels to outwitting imposters in Among Us. You are constantly wary of lurking enemies resembling the game's homicidal astronauts. Working as a team, scanning your surroundings, and avoiding suspicion are all skills that translate over.
From Phasmophobia, it inherits the horror elements like using equipment to search creepy locales while avoiding supernatural entities. The general spirit of coordinating with others to overcome the dark unknown also feels very much inspired by it.
Beyond those two standouts, you can identify strands of DNA from various co-op shooters and stealth games like Payday 2 or Metal Gear Solid. The hacking mini-games have antecedents in titles like BioShock or Fallout. It remixes and iterates on proven formulas.
While inspirations are clear, Midnight Heist succeeds in blending them into something that stands apart rather than just feeling derivative. The urban fantasy setting and emphasis on pulling off daring heists give it a distinct flavor. The stealth-action-horror combo provides unique dynamism missing from its influences. It feels familiar yet fresh at the same time.
By cherry-picking elements that work and fusing them into its hacking and thieving premise, Midnight Heist carves out a niche of its own. It has an engaging identity and makes a compelling case for more multiplayer co-op heist games. The parts may be borrowed, but the sum is greater than its inspirations.
Wrapping Up Our Midnight Heist
After infiltrating the shadowy world of Midnight City across a series of heart-pounding heists, it's time to tally up the scores on this ambitious co-op horror title. Midnight Heist brings a lot to the table but still has room to polish its act.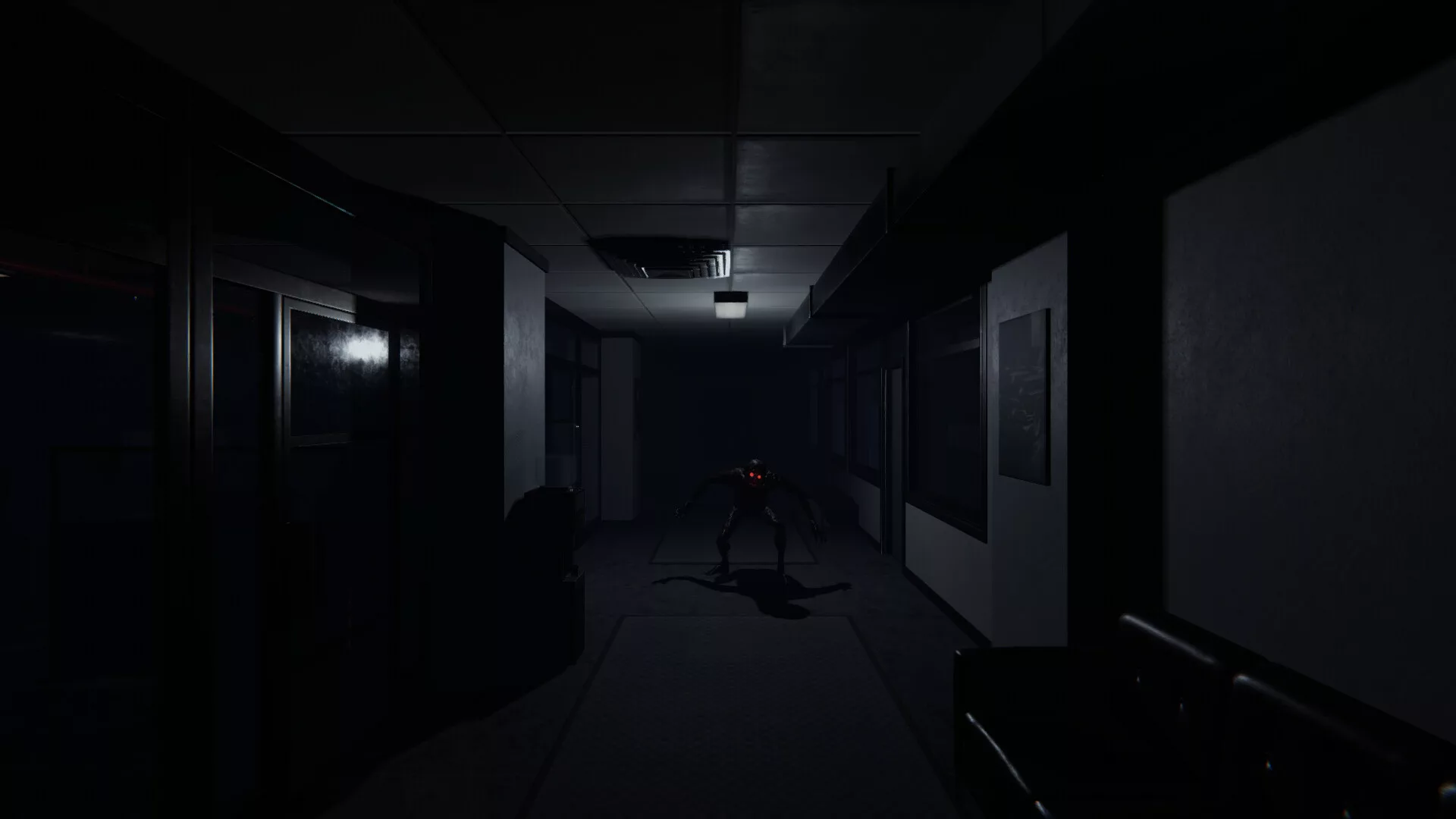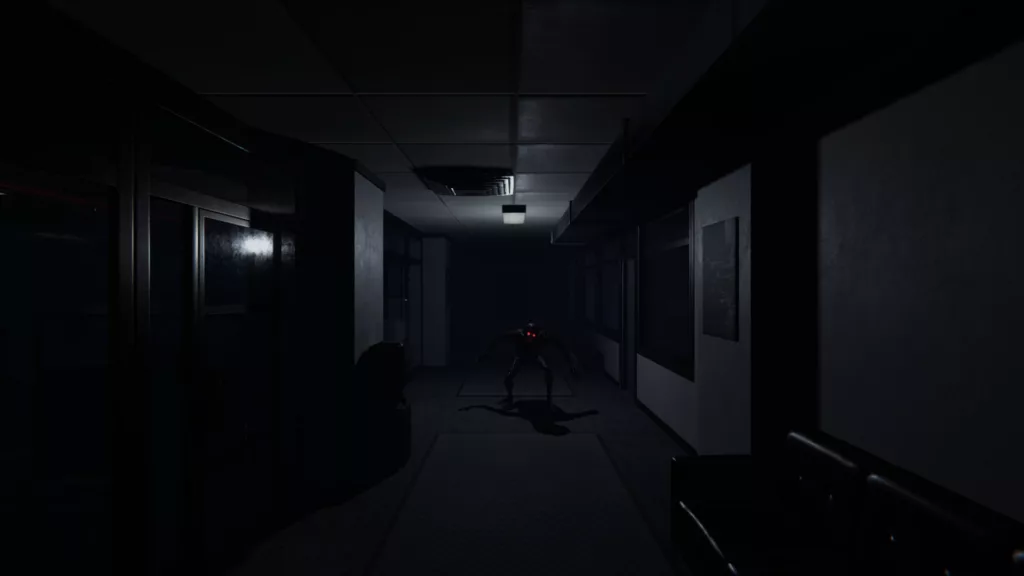 On the positive side, the fusion of stealth, action, and team-driven objectives provide uniquely dynamic gameplay. The eerie atmospherics are top-notch. Communicating and coordinating with friends to pull off big jobs is incredibly satisfying. Each run offers random surprises and challenges. And the developers have laid a promising framework ripe for future content.
That said, aspects like progression and customization currently lack depth to incentivize long-term play. The co-op missions could use even more variety tailored to four-player teams. Some minor technical issues like GPU optimization need ironing out. And while influences are clear, Midnight Heist needs to further expand its identity through future updates.
Overall though, the core experience delivers a gripping paranormal heist fantasy. Those looking for a fresh take on co-op horror will find Midnight Heist's blend of hacking, hunting entities, and pulling off team-based jobs provides engaging thrills and chills.
As a debut title from a smaller studio, Midnight Heist shows serious promise if the developers continue supporting it post-launch. The personnel and budget may be limited for now, but the vision and fundamentals are strong. With ongoing content updates, this nighttime cat burglar simulator could reach its full potential as a tactical co-op thriller. The groundwork is laid for an exciting multiplayer heist experience as long as the execution continues improving.
The Review
Midnight Heist
While still rough around the edges in places, Midnight Heist succeeds at blending horror, stealth, and multiplayer co-op into an immersive paranormal heist simulator. Its eerie atmosphere, strategic team-driven gameplay, and engrossing progression create a unique multiplayer experience that shows strong potential for refinement. For cooperative friends seeking fresh thrills, Midnight Heist provides a fun albeit imperfect escape into the shadows.
PROS
Unique blend of horror, stealth, and co-op multiplayer gameplay
Immersive supernatural atmosphere and setting
Strategic hacking tasks and avoiding entities is engaging
Emphasis on teamwork and coordination is satisfying
Randomly generated missions provide surprises
Promising framework and potential for future content
CONS
Progression and customization lack depth currently
Could use more 4-player tailored co-op missions
Minor technical issues like GPU optimization
Needs to further develop its identity through updates
Rough around the edges in places as a debut title