As 2023 dawned, Star Wars fans were dealt a blow with the postponed release of Jedi: Fallen Order's much-anticipated sequel, Star Wars Jedi Survivor. Though not uncommon, delays can be a source of frustration for those eagerly waiting to explore the vast expanse of the Star Wars universe.
However, all is not lost, as EA has stepped up to make it worth the wait. The developers have gifted us with an exciting sneak peek of the new gameplay, and it's nothing short of electrifying!
In a thrilling 9-minute video, we get to witness protagonist Cal Kestis' harrowing journey as he crash-lands on the planet of Koboh. With his ship in shambles, Cal must navigate through treacherous terrain and overcome relentless ambushes in order to find help and continue his mission.
For those who relish in pulse-pounding combat, this 9-minute gameplay segment is a must-see. Cal's battles are intense, and he proves time and time again that he's a true Jedi master.
In conclusion, while the postponement of Star Wars Jedi Survivor may have been a letdown, the tantalizing new gameplay has left us eager and excited for what's to come. May the force be with us!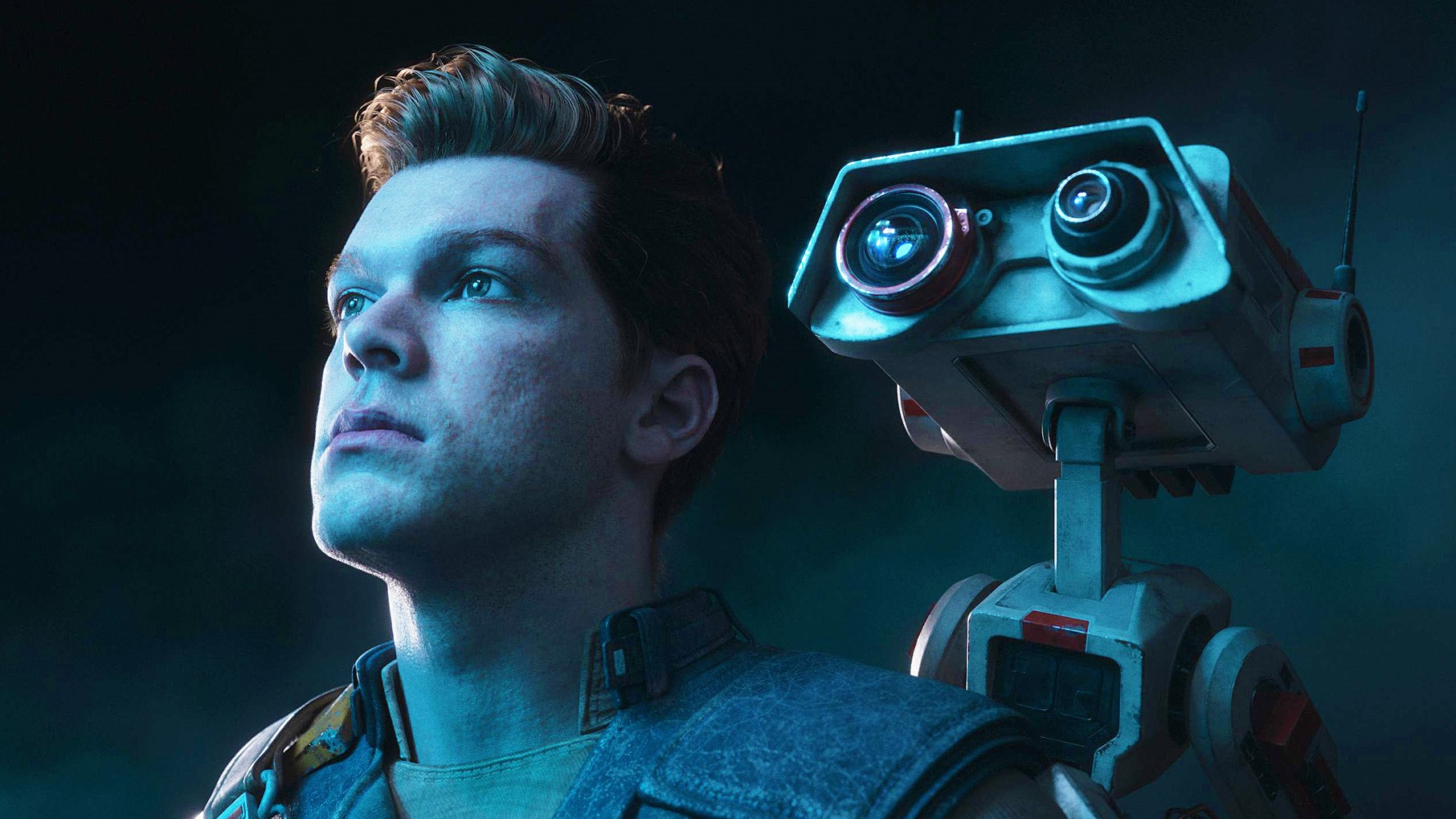 Get ready for an electrifying experience, Star Wars fans! For the first time ever, we get to witness the full power of the double lightsaber in action, a thrilling new addition to this highly anticipated sequel. This feature alone is enough to send shivers of excitement down the spines of the most devout Star Wars enthusiasts.
What's more, players will have the ability to effortlessly switch between the double-bladed lightsaber and a double-handled combat style, reminiscent of Darth Maul's legendary fighting techniques.
While it's still a mystery which platform this demo is being run on, a careful examination of the interface suggests that it may very well be on Xbox Series X | S or a more likely option, a PC.
But the new episode of the Star Wars saga is not just about game play, it promises to take the story to a whole new level of maturity. It's evident that the development team is determined to raise the bar and deliver an exceptional quality experience.
And with Electronic Arts announcing plans to release a new Star Wars video game approximately every six months, it's only a matter of time before we get to delve into the next thrilling adventure in this beloved franchise.