Tom Cruise took to Twitter to offer fans an exclusive glimpse behind the scenes of the highly anticipated Mission: Impossible – Dead Reckoning Part One.
In a captivating video clip, Cruise showcases his renowned stunt-driving abilities as he navigates two cars with incredible precision during a thrilling car chase through the streets of Rome. Let's dive into the details of this adrenaline-pumping scene.
Unprecedented Intensity
"We've done car chases in Mission: Impossible movies before. But nothing like this one," Cruise tweeted. The clip provides a breathtaking look at Cruise's daring maneuvering, steering the vehicles with one hand while maintaining complete control.
Director Christopher McQuarrie and stunt coordinator Wade Eastwood can be seen collaborating closely, ensuring every aspect of the scene captures the essence of authenticity and intensity.
Cruise emphasizes the practicality of the stunts, highlighting that everything seen in the footage was shot on location. His goal is to involve the audience fully and provide them with an electrifying experience.
"It all comes down to one thing. How do we involve the audience? I just want to give them that thrill," Cruise states passionately. Hayley Atwell, Cruise's co-star, also shares her awe at witnessing Cruise's remarkable driving and drifting skills as he takes on the streets of Rome.
Returning Familiar Faces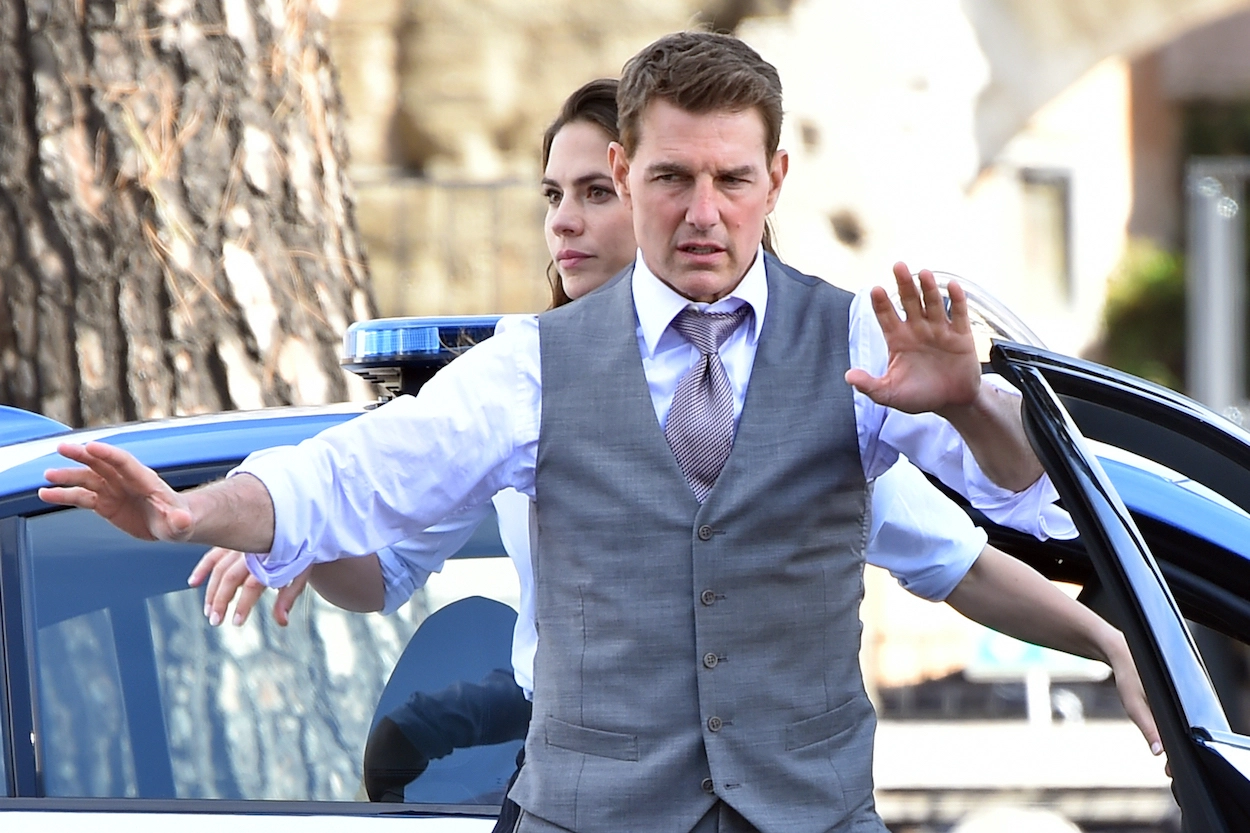 Mission: Impossible – Dead Reckoning Part One reunites audiences with beloved characters from the franchise. Ving Rhames, Rebecca Ferguson, and Simon Pegg make their return, reprising their roles alongside Vanessa Kirby as the enigmatic White Widow.
Additionally, Henry Czerny, absent since the first film, makes a long-awaited comeback as the head of the IMF, adding an exciting layer of familiarity to the new installment.
Fans won't have to wait much longer to experience the high-octane action of Mission: Impossible – Dead Reckoning Part One. The film is set to hit US theaters on July 12, preceded by its release in UK cinemas on July 10. Prepare to buckle up and embark on another exhilarating mission as Tom Cruise and the talented cast push the boundaries of cinematic thrills in this latest Mission: Impossible installment.