Production for the Twisted Metal series, a collaboration between Sony Pictures Television and Playstation Productions, commenced in May 2019. After being commissioned for a full season by Peacock in February 2022, filming took place in New Orleans from May to August 2022.
Despite facing challenges such as extreme heat, hurricanes, storms, and technical issues with cars, the series was able to proceed smoothly. Scheduled to premiere on July 27, 2023, the show will consist of approximately ten half-hour episodes with an estimated budget of $72.3 million.
How to Watch Twisted Metal?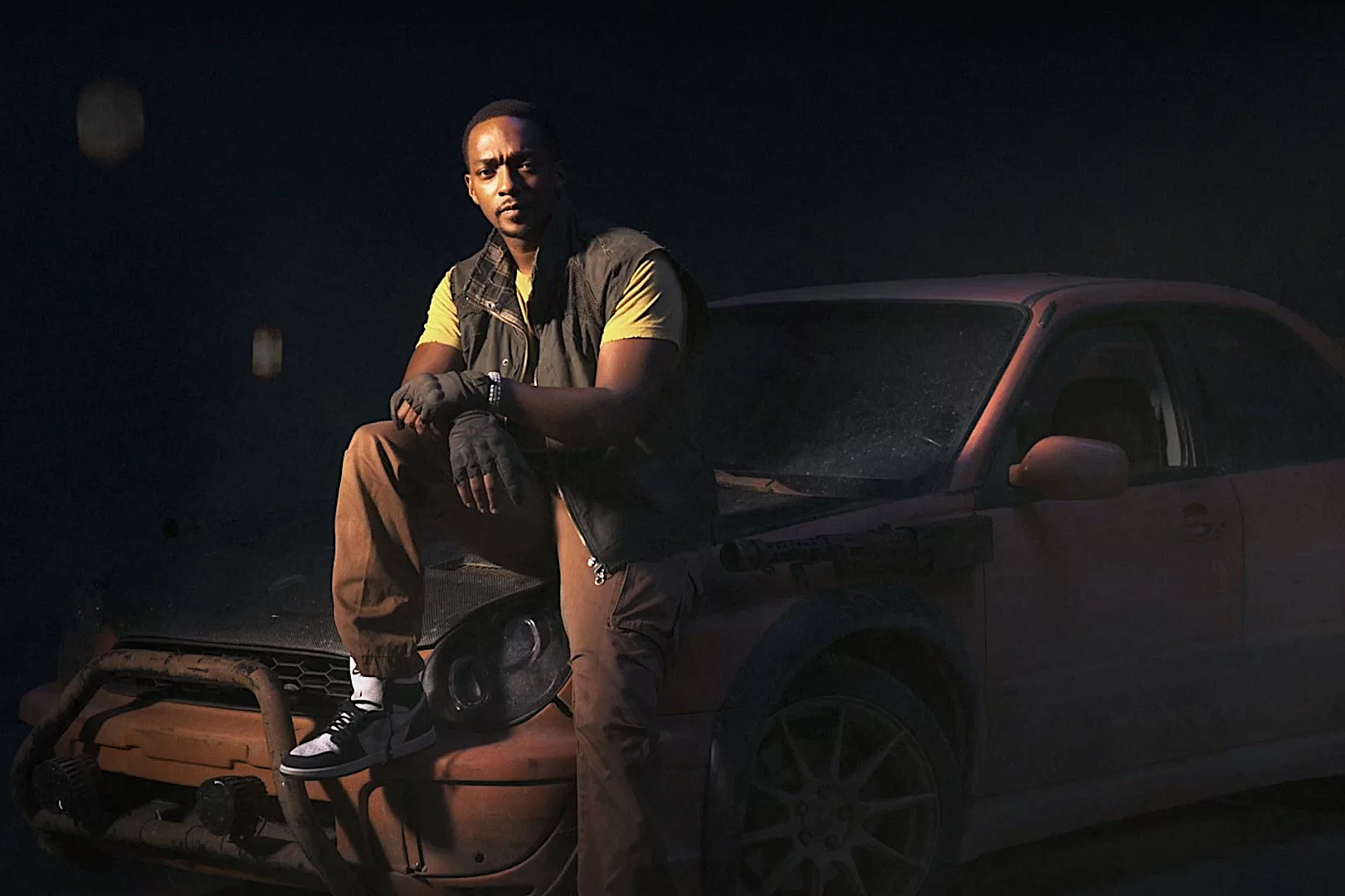 The Twisted Metal series is set to be aired on Peacock, an American SVOD (Subscription Video on Demand) service owned and operated by NBCUniversal's Television and Streaming division. The platform's logo, depicting a peacock, gives the service its name. Therefore, viewers in France can enjoy the series on this SVOD platform.
What's the Storyline of Twisted Metal?
Set in a post-apocalyptic world, Twisted Metal follows the journey of John Doe, a man suffering from amnesia. Tasked with delivering a mysterious package in order to secure his own survival, Doe must navigate the desolate world.
With the assistance of daring car thief Quiet, Doe faces life-altering choices while battling ruthless marauders in their deadly and destructive vehicles, all in pursuit of a chance for a better future.
The Creative Team Behind Twisted Metal
Michael Jonathan Smith serves as the series showrunner, overseeing the overall direction of the project. While different directors helm each episode, Smith ensures the cohesive vision of the series. This marks his first venture as a showrunner, although he has previously contributed to the writing of episodes for the Cobra Kai series.
The writing duo of Rhett Reese and Paul Wernick, known for their work on films like Zombieland and the Deadpool series, brings their expertise to the series, instilling confidence in its comedic action ambitions.
The Cast of Twisted Metal
Leading the cast is Anthony Mackie, renowned for his portrayal of Falcon in the Marvel Cinematic Universe, taking on the role of protagonist John Doe. Stephanie Beatriz, recognized for her character Rosa Diaz in the series Brooklyn Nine-Nine, portrays Doe's sidekick Quiet.
Thomas Haden Church, known for his role as Sandman in Spider-Man 3, takes on the character of Agent Stone. Notably, Will Arnett, primarily known for his voice work including Bojack Horseman, lends his voice to the iconic clown character Sweet Tooth in this live-action series.
As the release date approaches, fans eagerly anticipate diving into the world of Twisted Metal, experiencing the thrilling adaptation of the beloved PlayStation game with its captivating storyline and talented cast.
Intrigued by the chaotic world of vehicular combat games? Dive into our comprehensive review of Twisted Metal Season 1, and find out how this classic PlayStation title translates to the small screen.