The Walking Dead fans are in for a thrilling adventure as a sneak peek of The Walking Dead: Daryl Dixon has emerged. The spin-off series, showcased during the premieres of The Walking Dead: Dead City and the midseason finale of Fear the Walking Dead on AMC, provides a glimpse of actor Norman Reedus in unfamiliar surroundings – the vast waters off the coast of post-apocalyptic France.
In the brief footage, we catch a glimpse of Daryl Dixon, portrayed by Reedus, stranded on top of a capsized lifeboat, raising numerous questions about how he found himself in such a predicament in France. This intriguing teaser leaves viewers yearning for more details about Daryl's unexpected journey.
A Journey of Discovery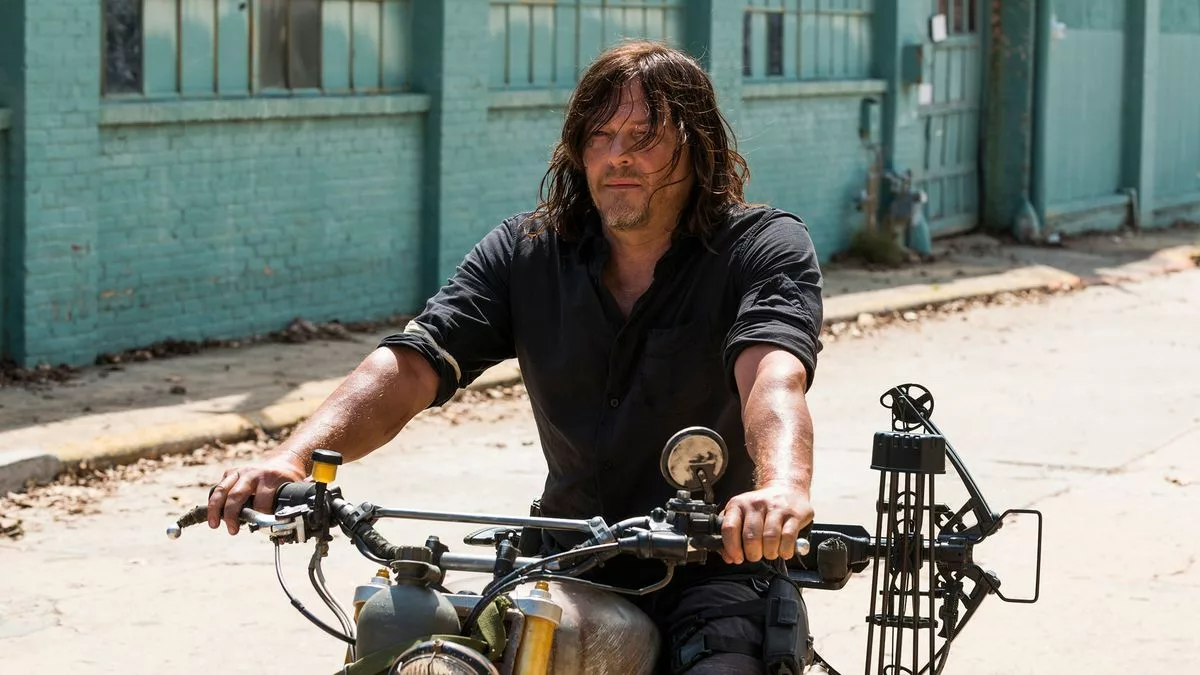 According to the official synopsis, The Walking Dead: Daryl Dixon follows Daryl's journey as he washes up on the shores of France, desperately trying to piece together the events that led him there. His ultimate goal is to find a way back home, navigating a fractured yet resilient France.
However, as he progresses on his quest, the connections he forms along the way complicate his plans, adding a layer of complexity to his already challenging journey.
A Stranger in a Strange Land
Director and executive producer Greg Nicotero provides a glimpse into the unique setting of the Daryl Dixon spin-off, describing it as a "Stranger in a Strange Land" experience. The series explores post-apocalyptic Europe through the eyes of Daryl Dixon, offering a fresh perspective on the familiar character.
Nicotero expresses his excitement about the project, remarking on the refreshing and new direction it takes, even after being immersed in The Walking Dead universe for over a decade.
Behind the Scenes
The series is helmed by showrunner David Zabel, known for his work on ER and Mercy Street. The team of executive producers includes Scott M. Gimple, Chief Content Officer for The Walking Dead Universe, Angela Kang, former showrunner of The Walking Dead, and Robert Kirkman, the creator of The Walking Dead.
Joining Norman Reedus in this highly anticipated spin-off are Clémence Poésy (Harry Potter) as Isabelle, Adam Nagaitis (Chernobyl) as Quinn, Anne Charrier (The Last Deadly Mission) as Genet, Laika Blanc Francard (My Night) as Sylvie, Eriq Ebouaney (Fox Hunt) as Fallou, Romain Levi (The Tunnel) as Codron, and newcomer Louis Puech Scigliuzzi as Laurent.
Fans can mark their calendars for the fall premiere of The Walking Dead: Daryl Dixon on AMC and AMC+. Prepare for an immersive journey into uncharted waters as Daryl Dixon's story unfolds in a world forever changed by the apocalypse.
The Walking Dead Fans, Rejoice: Can't get enough of Daryl Dixon's adventures? Dive into our in-depth review of "The Walking Dead: Daryl Dixon" Episode 4 and uncover the layers of this fan-favorite character's journey.